I have only just finished my freshman year of college, and I'm not claiming to be an expert on higher education. But here are 15 pieces of advice that I would give to an upcoming freshman college student.
They will never get these four years back, take every opportunity you can get.
1. Getting more involved

Do SGA, try out for a sport, be a part of a club or greek organization, join an intramural team, become an RA. There is so much to do on campus!
2. Finding a church home

This is probably one of the most important things you could do for yourself.
3. Getting out of your comfort zone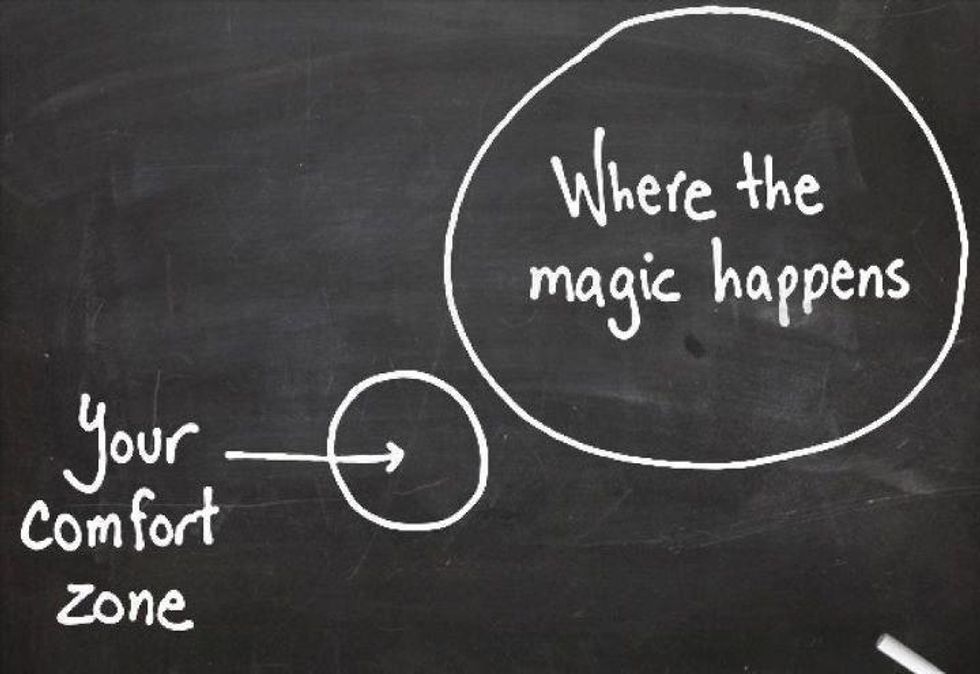 4. Rushing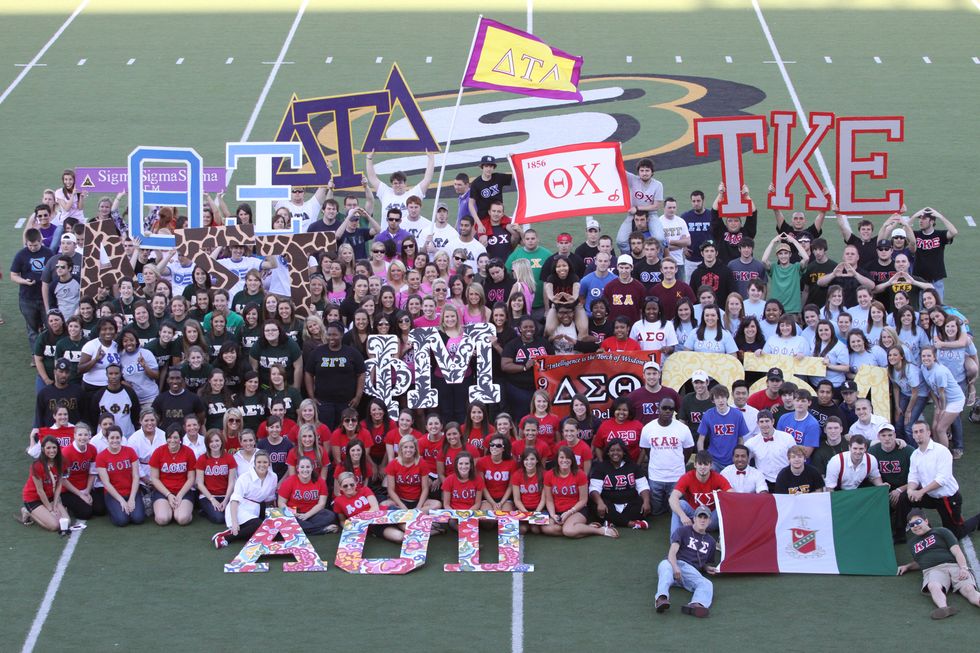 Greek life isn't for everyone, but I went through rush as a means to simply meet people and to have that experience. Little did I know that I actually would find my "home" with Alpha Gamma Delta. The community I have with my sorority sisters is like nothing other.
5. Having mandatory movie nights

Trust me, you will thank me for this. My friends and I would gather maybe once month and have a movie night. It was something for us to look forward to and just relax, not worrying about an upcoming test or a certain professor.
6. Calling your mom and dad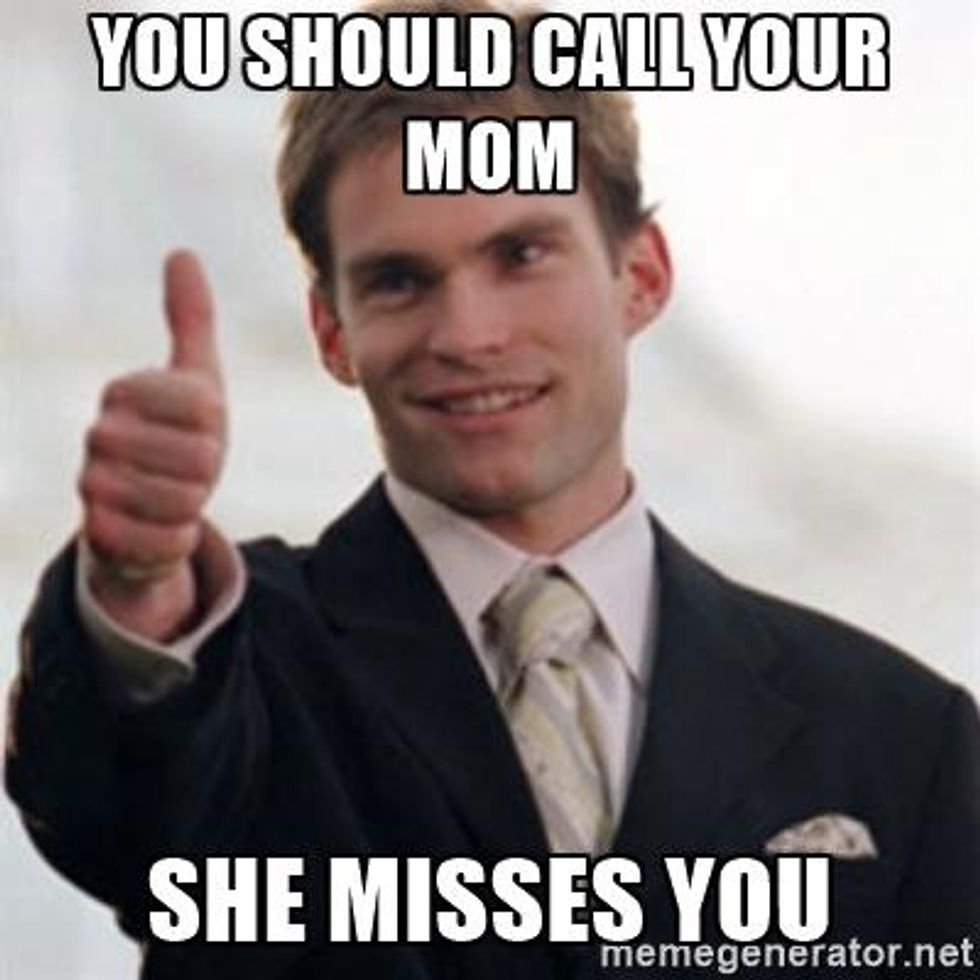 As much as you probably don't want to hear this, call them. You have so much freedom at college, give them their sanity and at least check in. It could be on your way to class or on your lunch break, it doesn't have to be long.
7. Taking advantage of any dog you can pet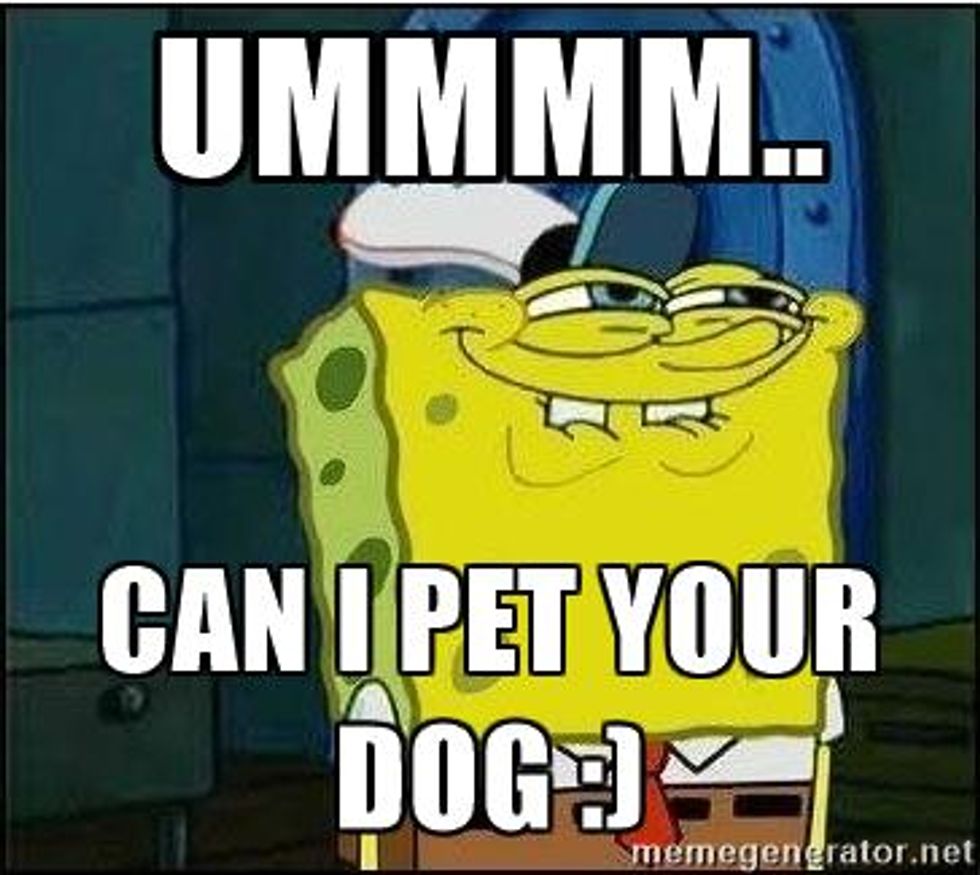 You will miss yours terribly, trust me.
8. Going to the local animal shelter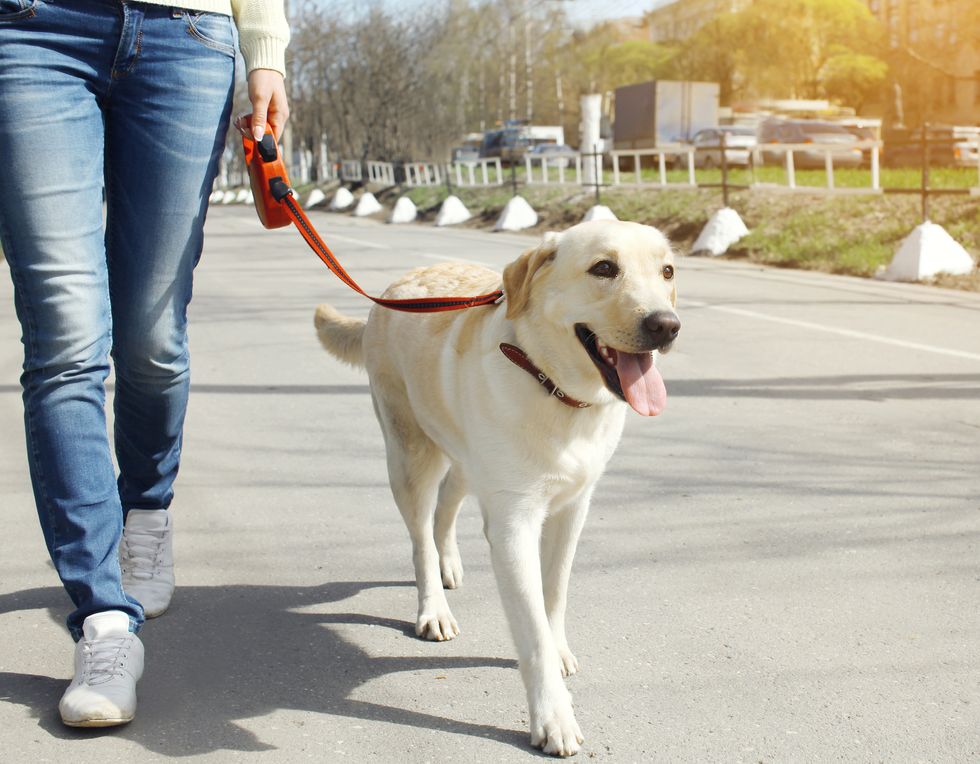 If nothing else, to get volunteer hours. The animal shelter in Florence where I go to school allows for anyone to take a dog out for a few hours. This is a great study break, or stress reliever (especially during exam week).
9. Getting outside more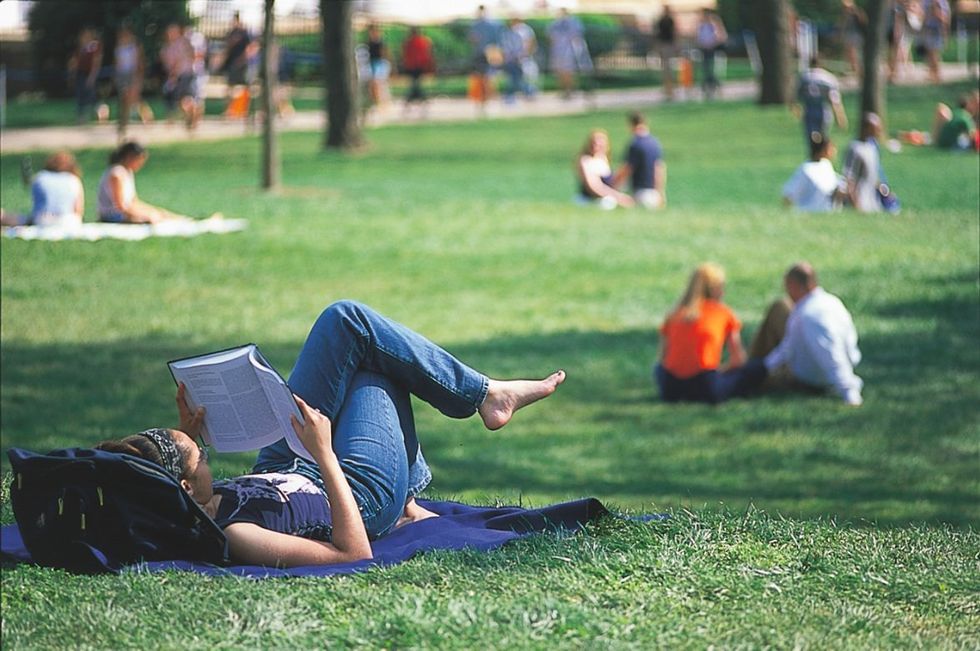 On a pretty day, take your studies outside. Vitamin D is good for you.
10. Exercising and eating healthy, but making sure to treat yourself every now and then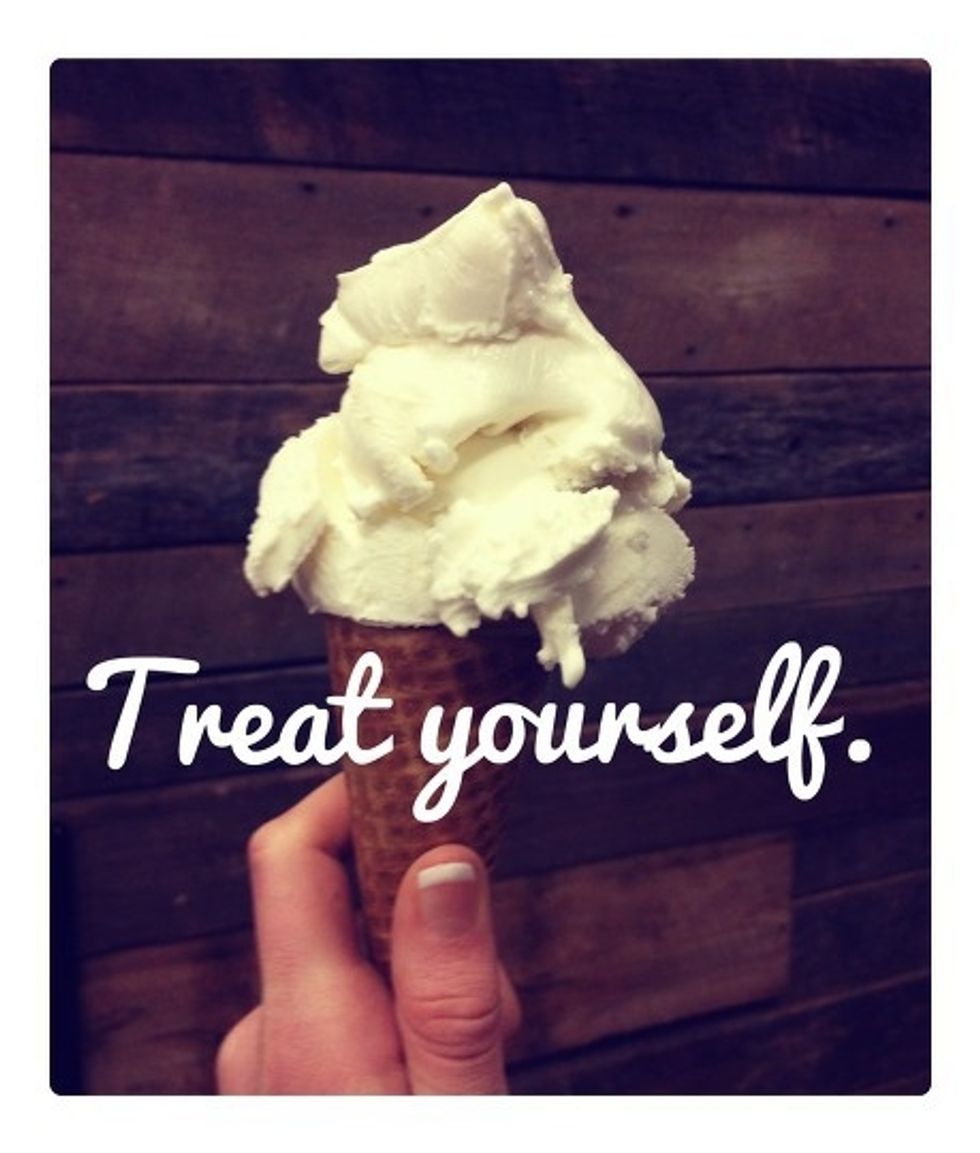 No one wants to gain that Freshman 15, but you deserve to splurge sometimes. Celebrate a good grade on a test!
11. Sleeping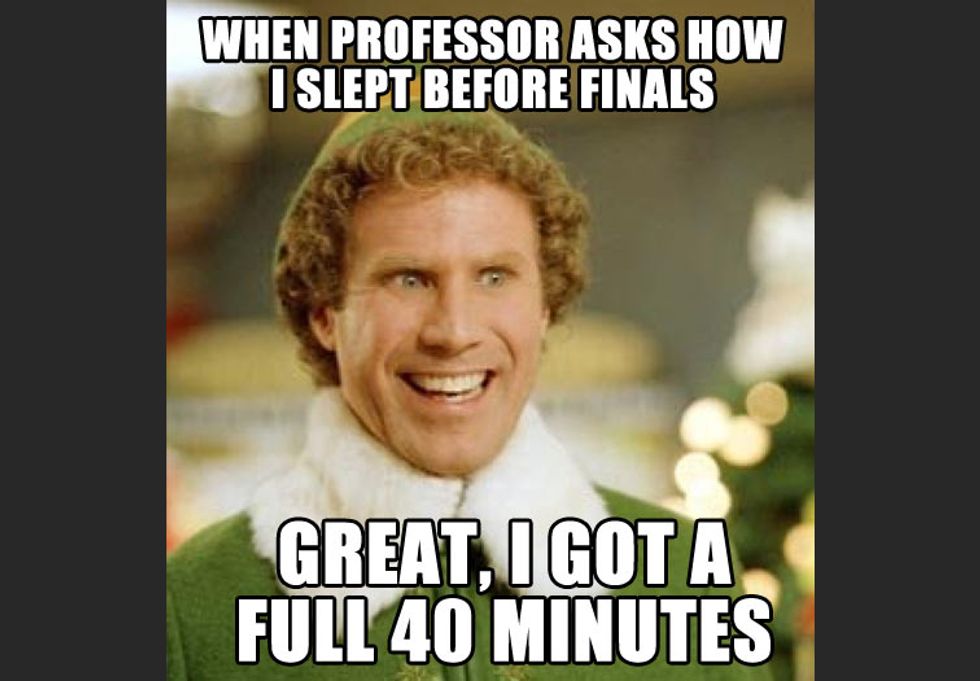 Sleep when you can and take naps when you have the time. Get ahead, naps do not exist during exam week. I remember pulling a few all-nighters. 0/10, I would never recommend.
12. Taking advantage of any free services OR food offered by your university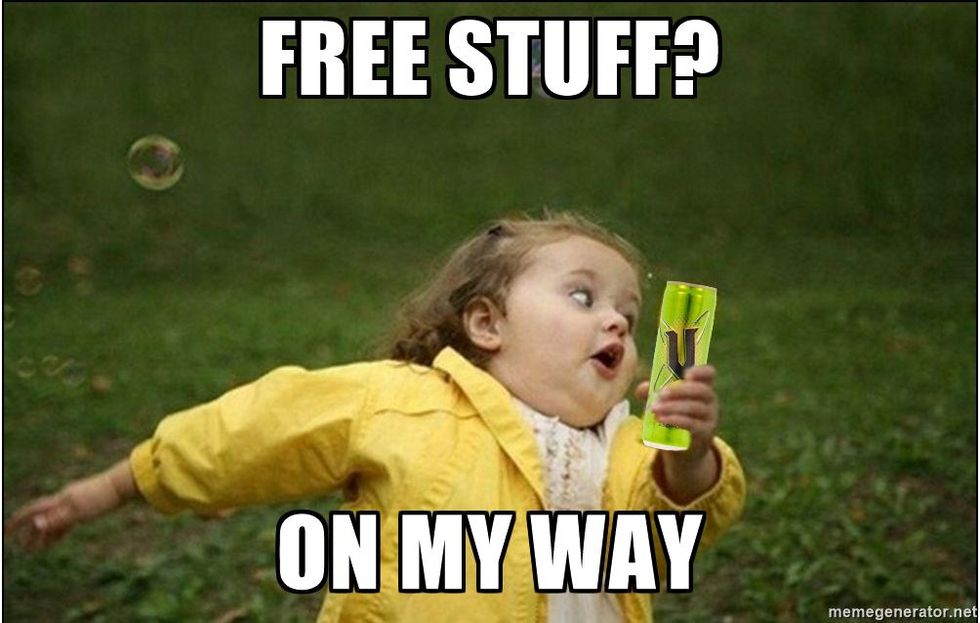 Go to the infirmary for free or cheap check-ups, the career center for mock interviews, counseling services if you need someone to talk to. People are there to help you. Also, who can refuse free food?