Some people may think that Disney World is fun, but only for people under the age of 11. I, however, beg to differ. Here are 12 fun things that you definitely can do and appreciate as an adult at Disney World.
1. Universe of Energy
Not only is this a good break from the heat whether you just need to sit or nap, it contains THREE infamous celebs, Bill Nye the Science Guy, Ellen DeGeneres, AND Alex Trebek! This is a ride that kids will certainly enjoy, but I don't think you appreciate all of its glory and cheesiness from Ellen and Bill until you are older.
2. EPCOT Drinking Around the World
Although I don't have personal experience of this adventure (as I am still under-aged), this is a feat that I am determined to conquer when I am of age. There are 11 different countries. 11 different stops. 11 different types of specialty drinks. Are you up for the challenge? (But only if you are 21 please stay #legal.)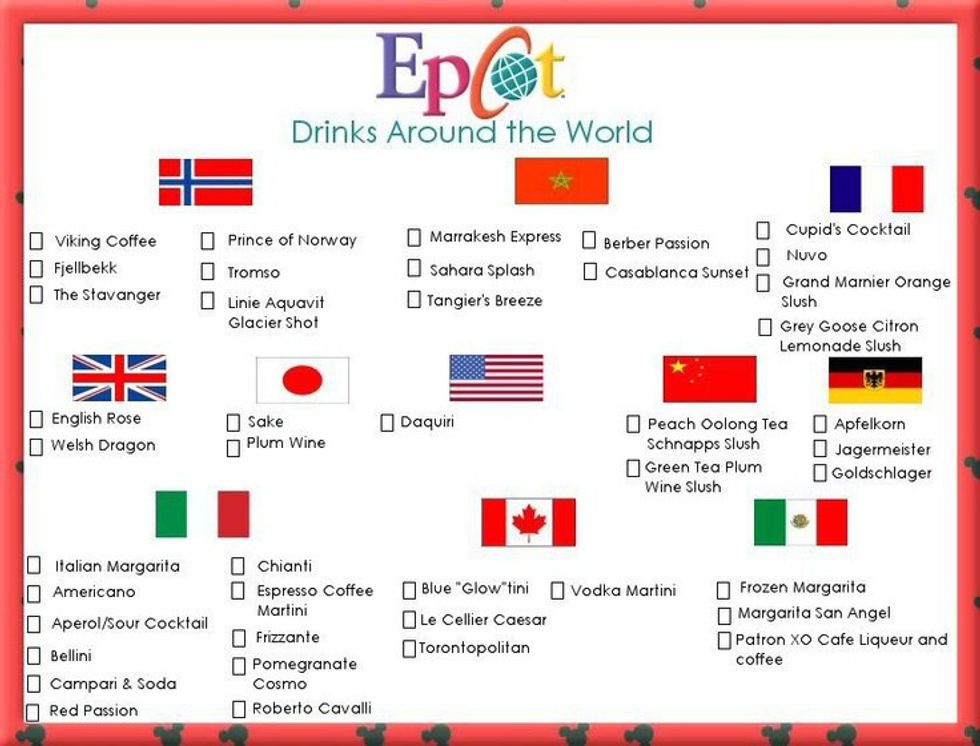 3. Extra Magic Hours
These babies are "the key to success" (-DJ Khaled). They are the only way that you can get on some of the most poplar rides with little to no wait time. Whether these extra hours are in the early morning or late at night, you will be avoiding some of the younger kids and maybe even get to go on Space Mountain three times in a row.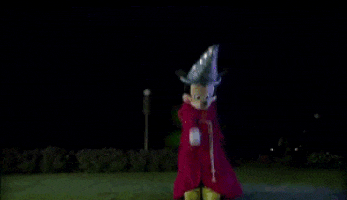 4. Hidden Mickey Hunting
If you're as competitive and determined as I am, I suggest that you attempt to find any and all Hidden Mickeys that are hidden throughout all of Disney World. Not only can you have such extensive knowledge of the hidden features throughout the park, but you have annoying fun facts to "impress" all of your friends.
5. Buzz Lightyear
As a kid, you probably played this and got distracted by all of the neon colors and toys. But as an adult, your goal should be to score 999,999 and be a "Galactic Hero" to score that free button to impress other park-goers!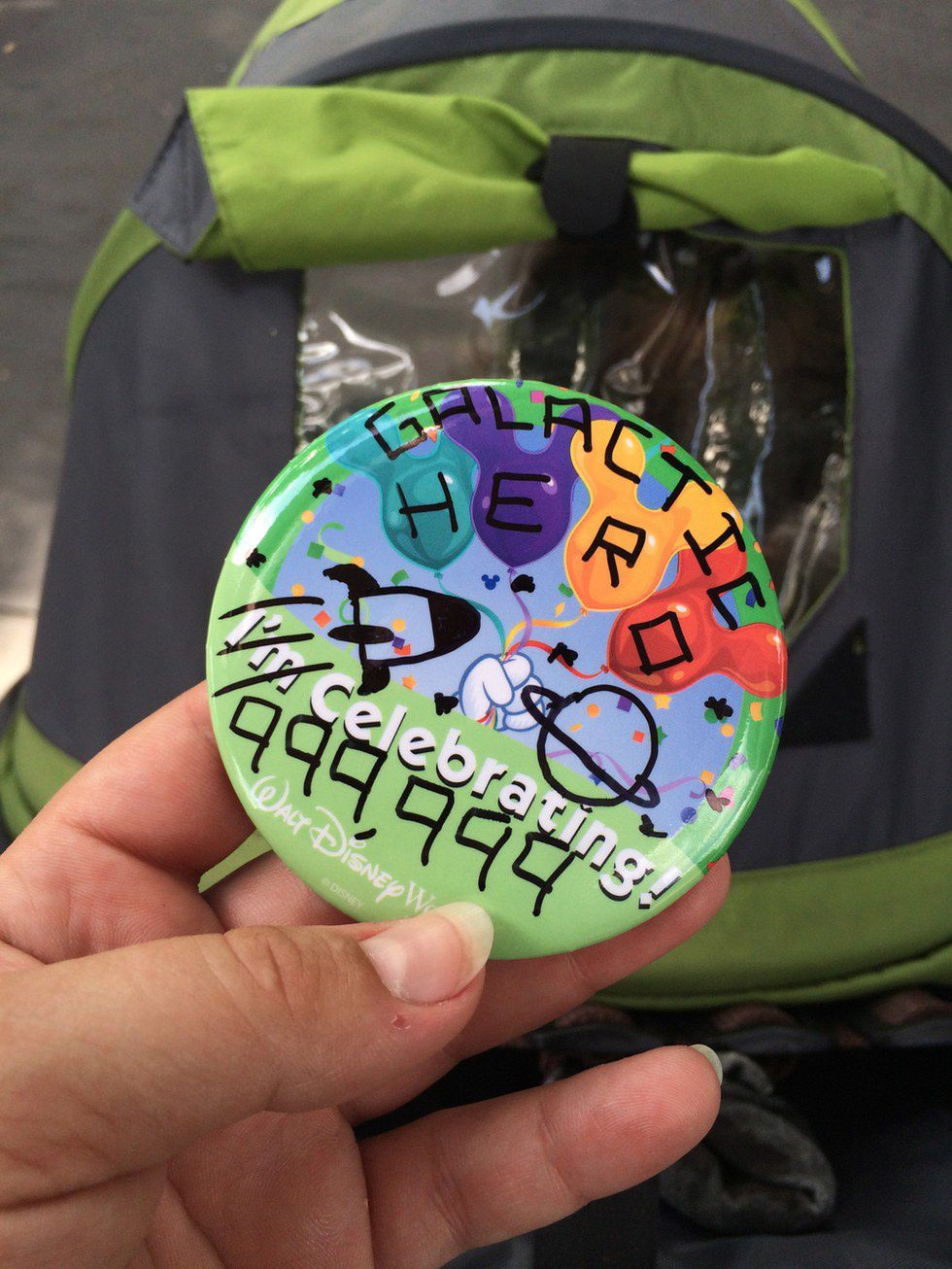 6. Illuminations: Reflections of Earth
This is by far the best fireworks show, and makes me emotional every time. Nothing else to say other than to just go see it at EPCOT for yourself.
7. Tours/Special Dining Events
Disney offers special events and tours for adults throughout the year. You can Segway throughout the World Showcase in EPCOT, eat dinner in the Haunter Mansion or Great Movie Ride, tour the underground of the Magic Kingdom with all of its tunnels and secrets, or go to the EPCOT Food & Wine Festival, and many more! (Also just eating in general is great at Disney: Dole Whip, Ice Cream Mickey Bars, eating around the world, you name it, they have it!)
8. Carousel of Progress
This is one of my favorite rides as an adult not only for the air conditioning and plethora of seats, but also its cheesiness and catchy tune. You will be singing that "There's a great big beautiful tomorrow shining at the end of every day" for the rest of your life!
9. Raglan Road
I may be biased as an Irish Dancer, but if you've been wanting to see Michael Flatley on Broadway, head on over here. Not only is the food here fantastic, but they dance while you eat and the dancing is even better. Plus I'm sure the drinks are just as swell (but I wouldn't know as I am still not #legal so don't trust me).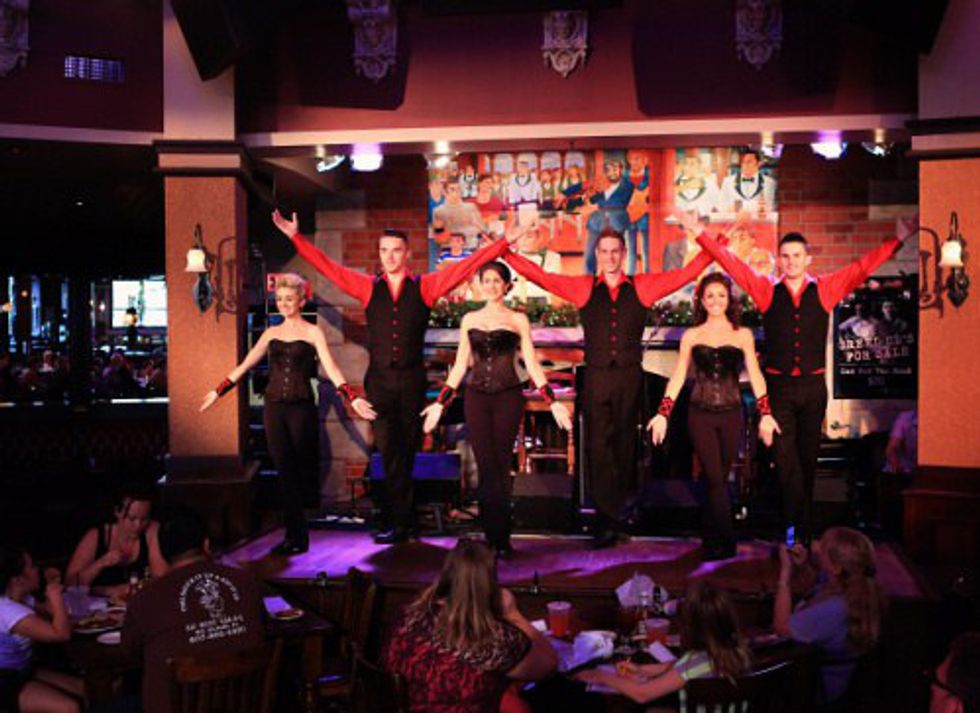 10. Spa Day
No matter if you are an adult with three kids or a college student who has just finished finals, we ALL could use a spa day. Disney Resorts have some kick-a** spas that are definitely worth hitting up for that day of some solid R&R.
11. Spaceship Earth
This is a ride that I always loved as a kid, but I love even more that I am older. Not only is it great because there's rarely a line since it's in constant motion, but it tells the story of our earth's past, present, and future. It also has some of the best mannequins in the world, so venture here to pick out your favorite weird mannequin and to learn about where you live.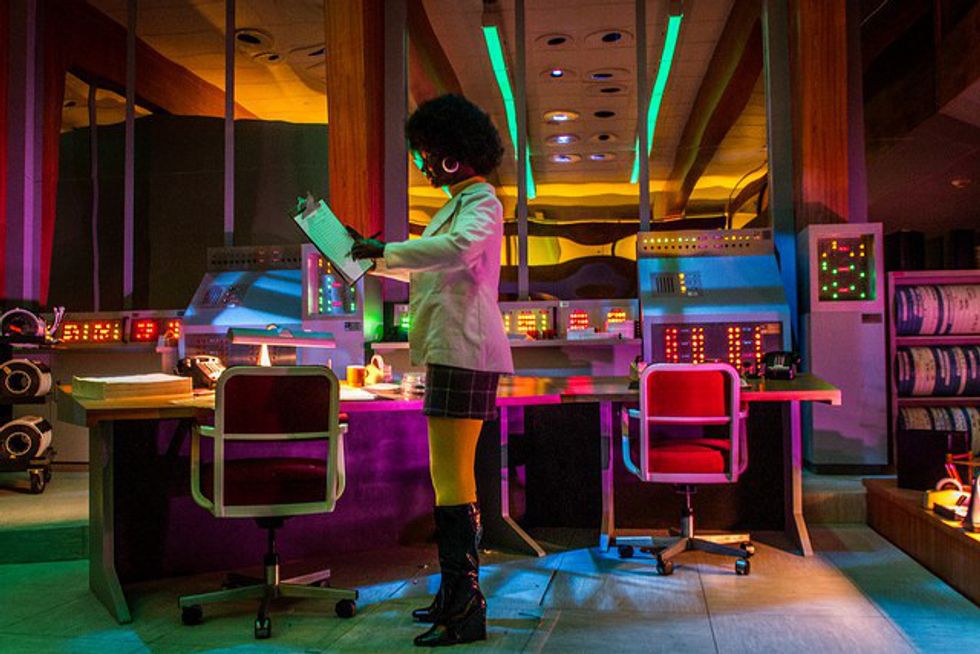 12. Jungle Cruise
This is by far the number one thing to hit up. The jokes are HORRIBLE, but that's what makes it so great for both kids AND adults. I don't want to give any away, for you really do need to hear them for yourself. Go during the day and the night, such different experiences, yet the same horrible jokes.