When it comes to love, life, and just about everything else in between Blair Waldorf knows a thing or two about getting through it. The Queen of the Upper East Side really has been through it all! The good times and the bad times, the okay times and the great times, Blair's mantras serve as excellent advice for living a satisfying life and doing what makes you happy!
1. Look out for yourself and be your own advocate.

Sometimes in life, you'll meet people who don't have your best interests at heart. People may be intimidated by you, or for whatever other reason, will try very hard to strike you down. So always look over your shoulder, and stay focused on your goals! Be your own best friend, and remain confident in your abilities.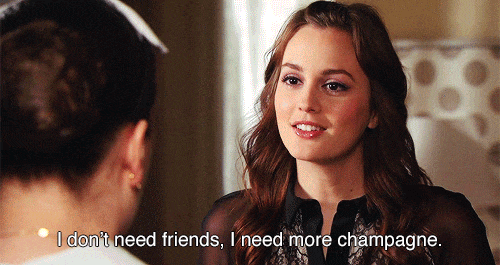 2. Never back down from a challenge.
Don't be afraid of the unknown, and embrace obstacles that come your way with an open-mind. Stay calm, cool, and collected, and prove yourself that you have what it takes to succeed.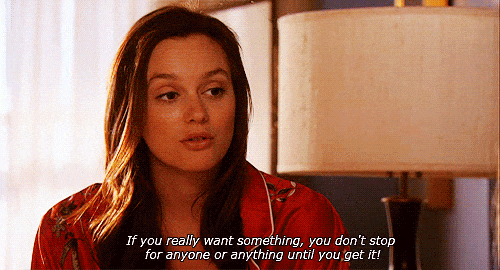 3. Lean on your friends, and let them lean on you.
Life is nothing if you have no one to share it with! Friendship keeps us sane, happy, and feeling fulfilled. Never forget that your true friends have your best interests at heart, so it's okay to be vulnerable and let your walls come down, and be a shoulder to cry on and a loyal listener when your friends need you to be.
4. Trust your instincts.
When it comes to making tough decisions, the importance of trusting your gut cannot be stressed enough. If you know in your heart what you need to do, who you need to choose, or the words you need to say, be brave and do what you need to do to find genuine happiness.
5. If you look good, you'll feel good!
Dress to impress, and dress for yourself. If you feel confident and you know you look amazing, research shows that you'll feel better about yourself as well. Make a genuine effort everyday to look like a million bucks, because it'll benefit you in the long run.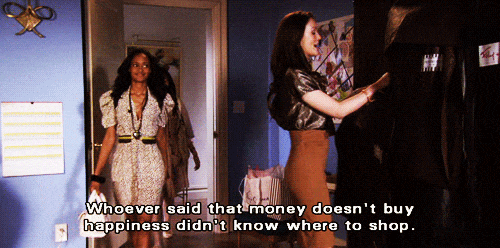 6. Fake it till you make it.
You could be having the worst day of you life, and it can feel like everything is crumbling down around you and there is nothing you can do to stop it. However, no one else will know your weaknesses, and sometimes, we have to keep carrying on and put on a brave face. Of course we should not bottle up our feelings, but in certain situations, keep calm and carry on.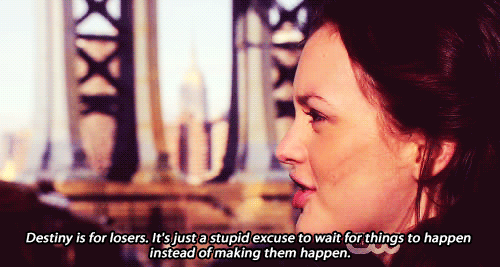 7. Work hard, play harder.
Be goal-oriented and focused, but don't be afraid to live your life! Have fun and let loose. Enjoy those around you. Plan for the future, but also live in the moment. Appreciate the little things, because what we consider to be the end-all be-all may not matter tomorrow, in a week, or even a year from now.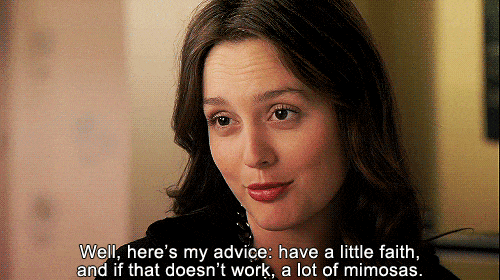 8. Don't ever take your family for granted.
Your family will love you unconditionally, and they're your greatest support system. Always respect them and express your gratitude, and stay thankful and humbled to be surrounded by those who empathize with you, and care about your happiness more than anything.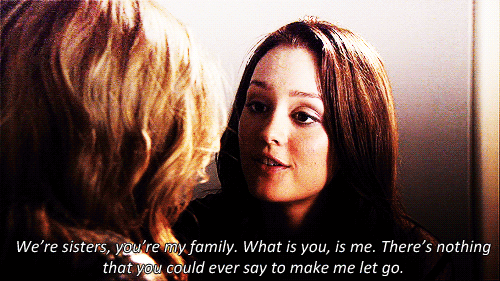 9. Keep your friends close and your enemies closer.
Don't create a list of people who've wronged you to seek revenge. Instead, maintain friendships and be civil to everyone because you never know what life will throw your way, and you can help you or hurt you down the line.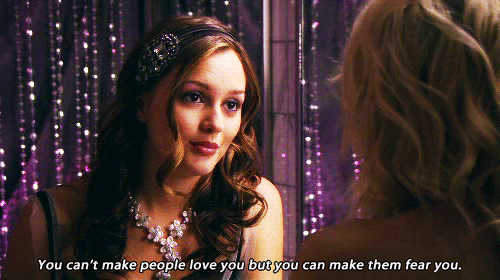 10. Don't let a boy stop you from living your life.
No matter how bad a breakup may be, you'll bounce back. Stay strong, keep your cool, and remember that it was his loss and you are perfect just the way you are. Keep doing your thing, and the right guy is bound to come along and see what your ex is missing out on!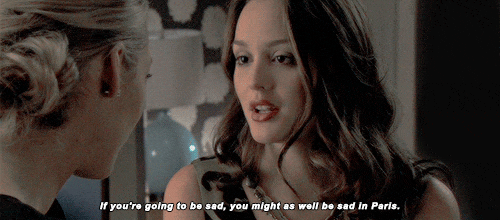 11. Don't change for anyone.
This one's self-explanatory!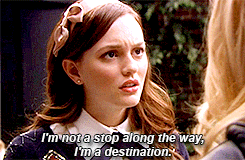 12. Know your worth.
Whether you're having an amazing day or you're feeling lower than you've ever felt, just remember that you're going to get through it! Don't doubt yourself, because you're amazing and everything will work out the way it is meant to. Never forget how incredible you are, and don't let anyone take away your confidence. Be proud of exactly who you are.