1. The people

People in Dublin are like southerners in The States— they say "hi" to you on the street, they say "sorry" when you were the one who bumped into them, they offer you a seat at their table at the pub, and the list goes on. The best part about the people is their genuineness; I don't think I met an angry Irish person in all of my 4 months abroad (except when they were talking about Trump).
2. The drinks. Wow.
I've never really been one to "like" anything with alcohol in it, but man were the drinks amazing. Seriously A M A Z I N G.I thought I didn't like beer, but then I found Guinness. It just speaks to my soul. To me, it tasted like coffee and I looove coffee. I could spend hours in the Guinness storehouse, and I did, oops.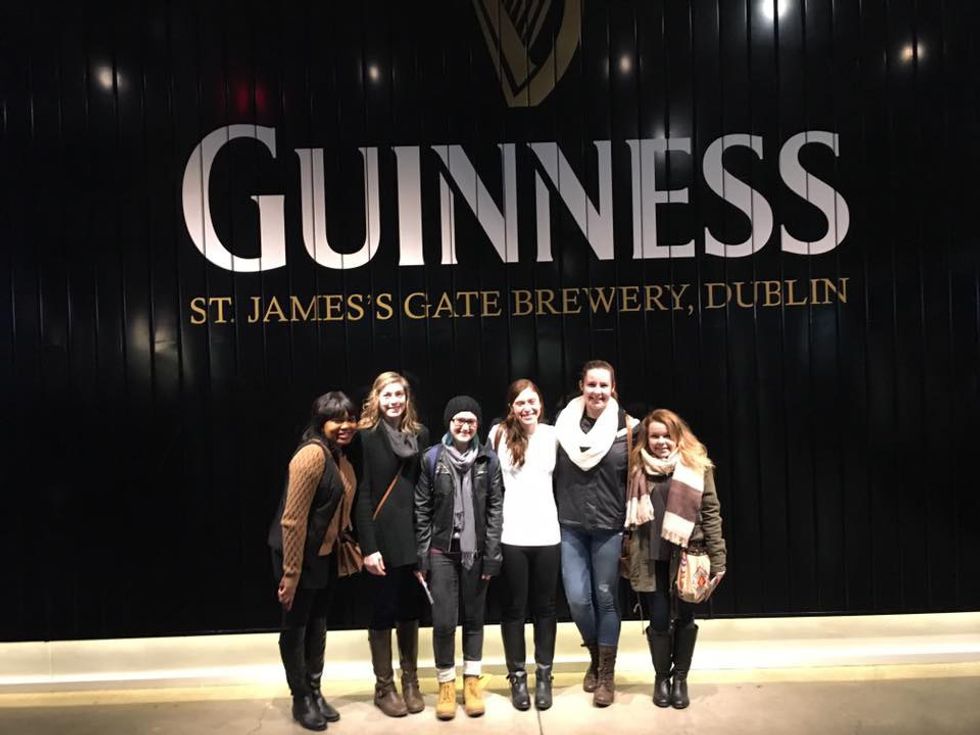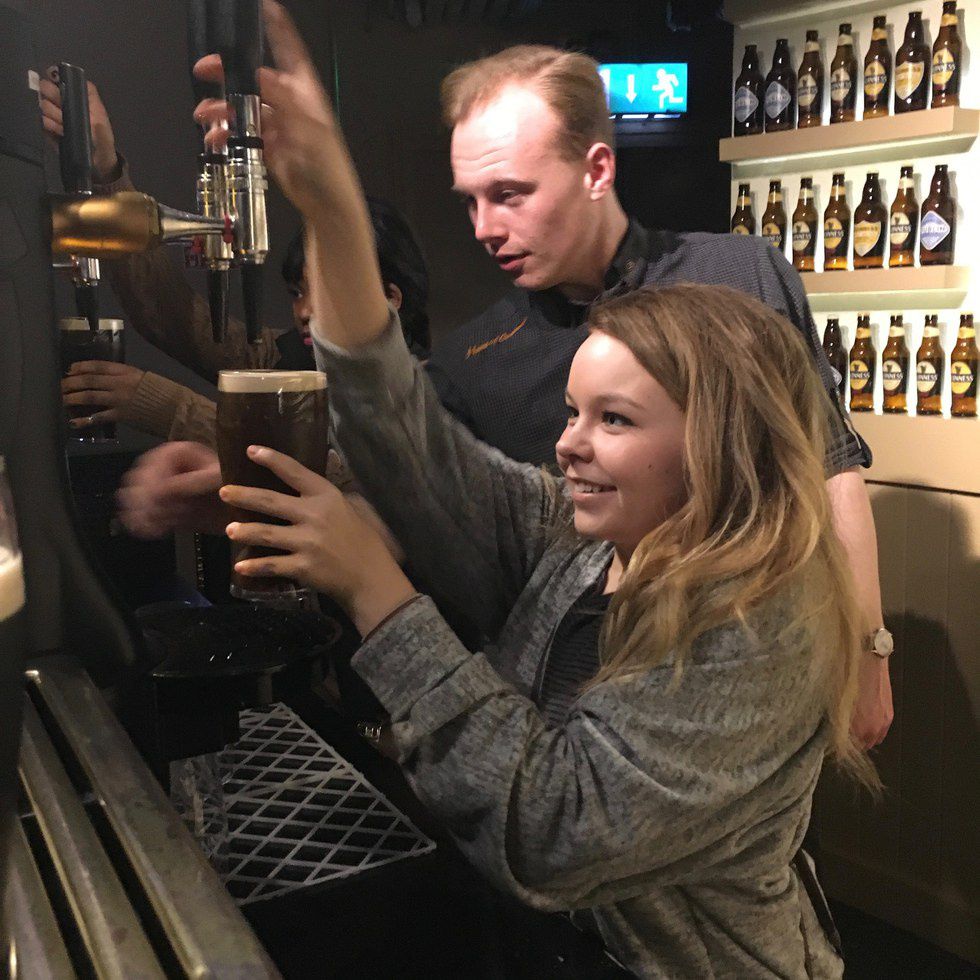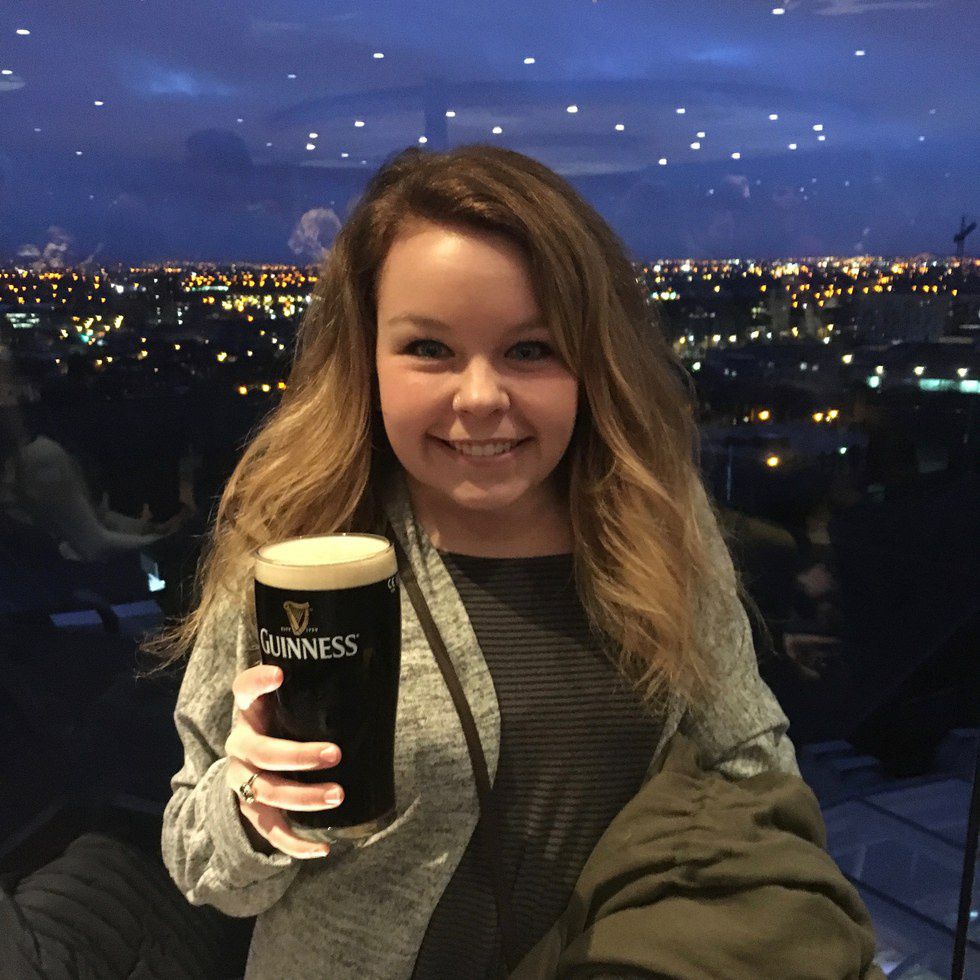 Also, Jameson. LET ME TELL YOU. It's so good, especially with ginger ale and a lime.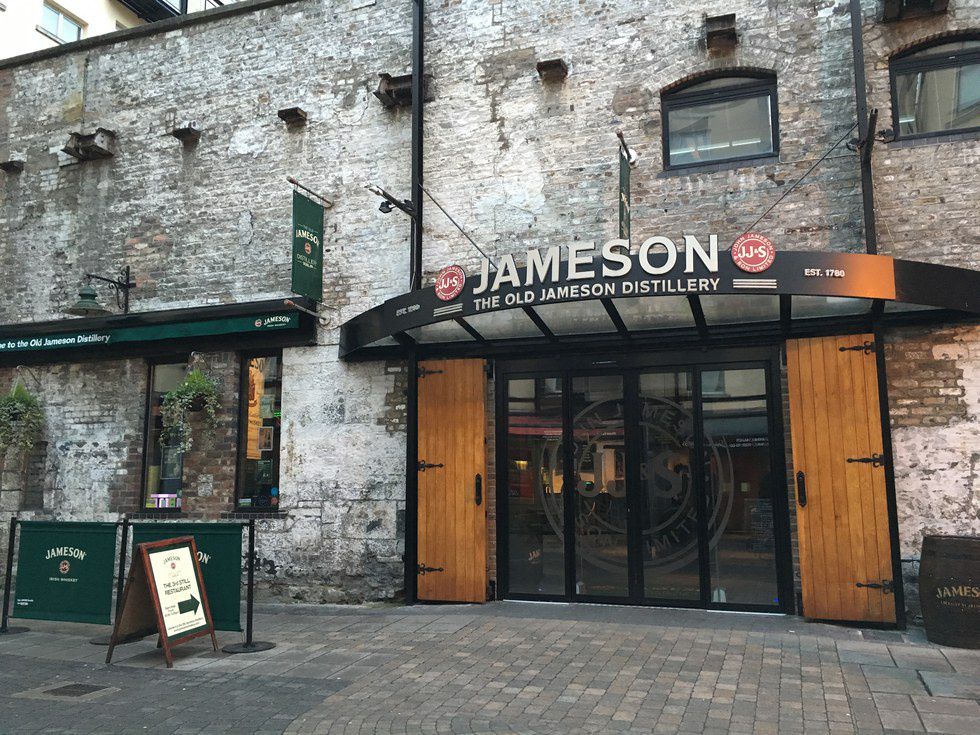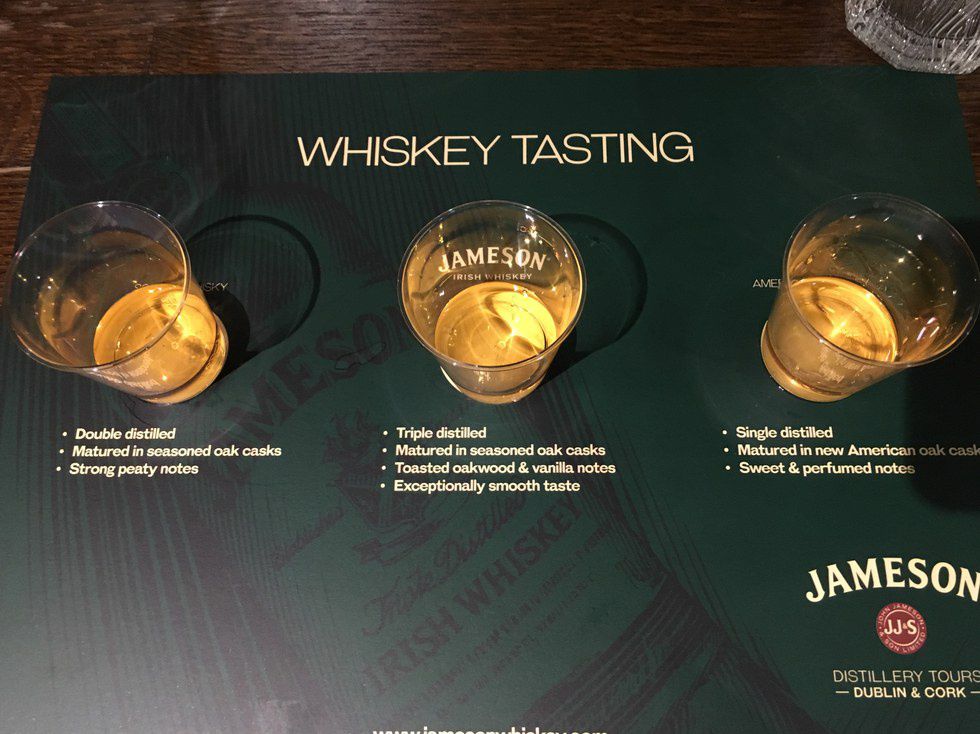 And if you're not into alcohol, there's always hot tea. Seriously always. It's more of a social thing but it helps keep you warm because it's always so cold (or at least I feel like it is because I'm from South Carolina).
3. Nightlife
I didn't realize how fun it was to go out until the last two weeks of being in Dublin.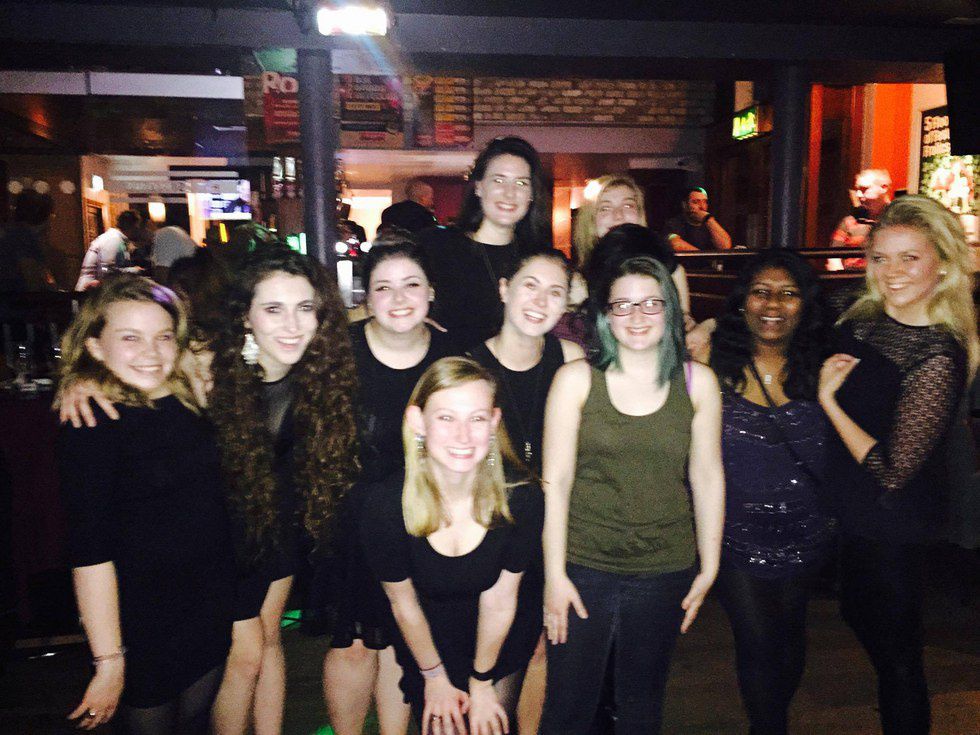 All of my friends in the program were going out pretty much every night and I didn't understand why. Then, we all went out for our friend's birthday and I had the time of my life *Dirty Dancing soundtrack plays in background*.
We got dressed up, went to a local pub in the city centre and danced the night away.
4. The life-long friendships
This is the most important part of study abroad. Seriously.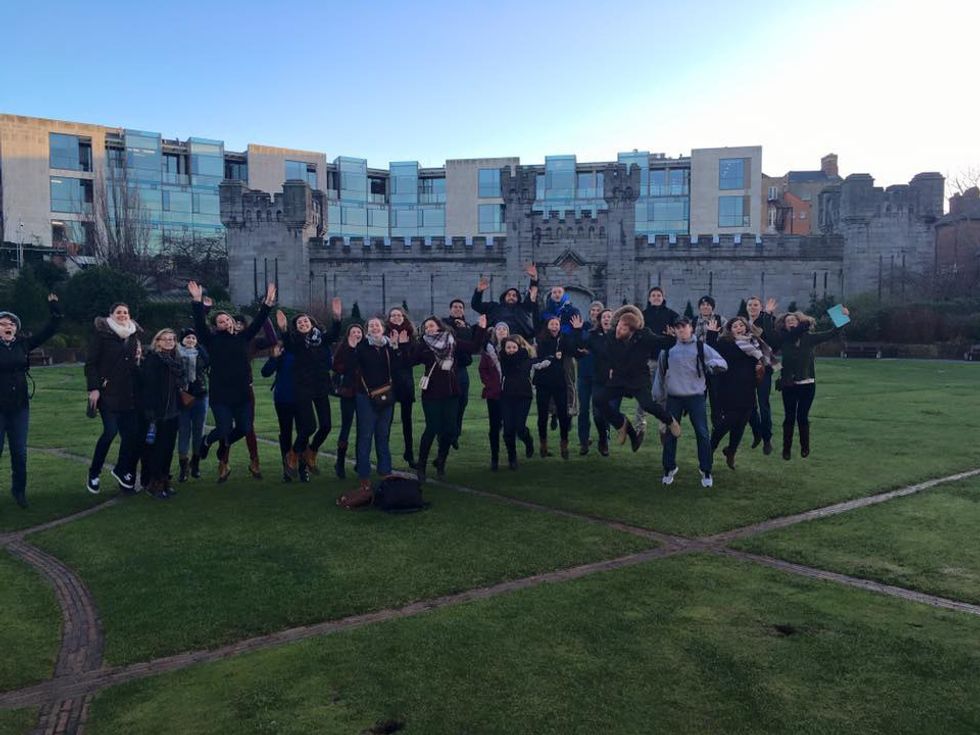 The people you meet are what makes this experience so worth it. You could meet them anywhere— maybe in your study abroad program, on the street, at the pub or even in class. The possibilities are endless. And meeting new people is so exciting. But the best part is building life-long friendships.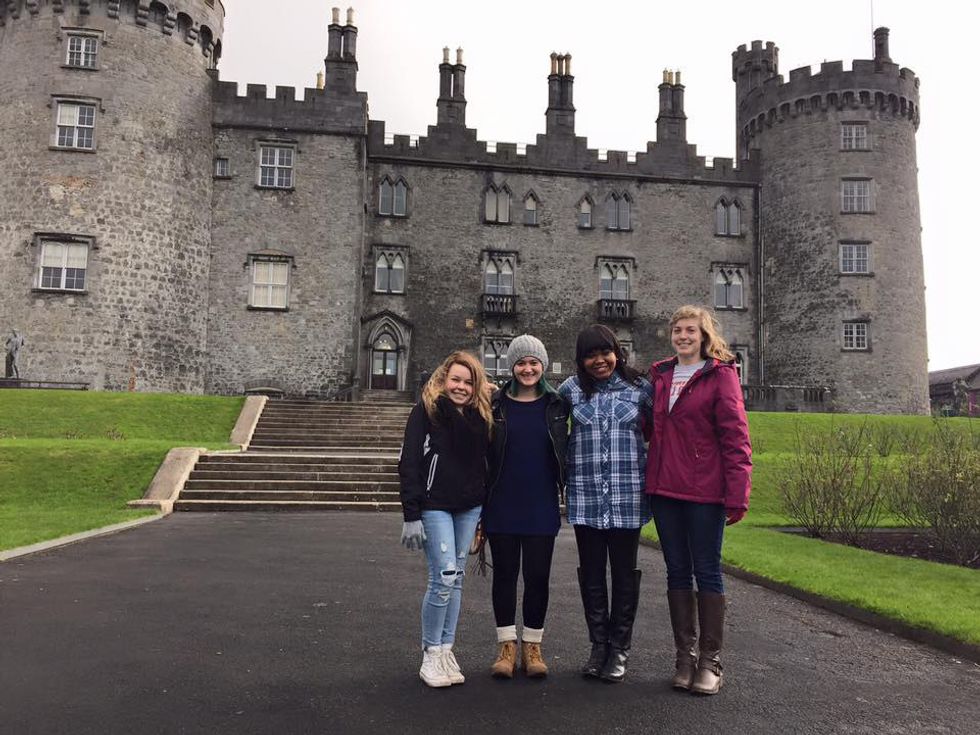 One of our mentors told us to make a Facebook message with everyone from our abroad program in it on the first day we all met. So we did and we chatted on it the entire time. And a year later, and here we are still messaging in it sometimes. It's just a good way to keep up with them, and tell them you miss them, and talk about how much you miss chicken fillet rolls.
5. The food
Let's be real, chicken fillet rolls from Spar deserve their own category. These super cheap, unhealthy subs are essential in surviving— they're like 4 euro and so filling. Now I want one. I'm not exaggerating when I say I think about these things at least once a week.
But seriously, Irish cuisine. Just yes. Potatoes with everything and every way you can think of. I'm still not tired of potatoes. And their shepherd's pie is out of this world, or out of this country if you want to get technical.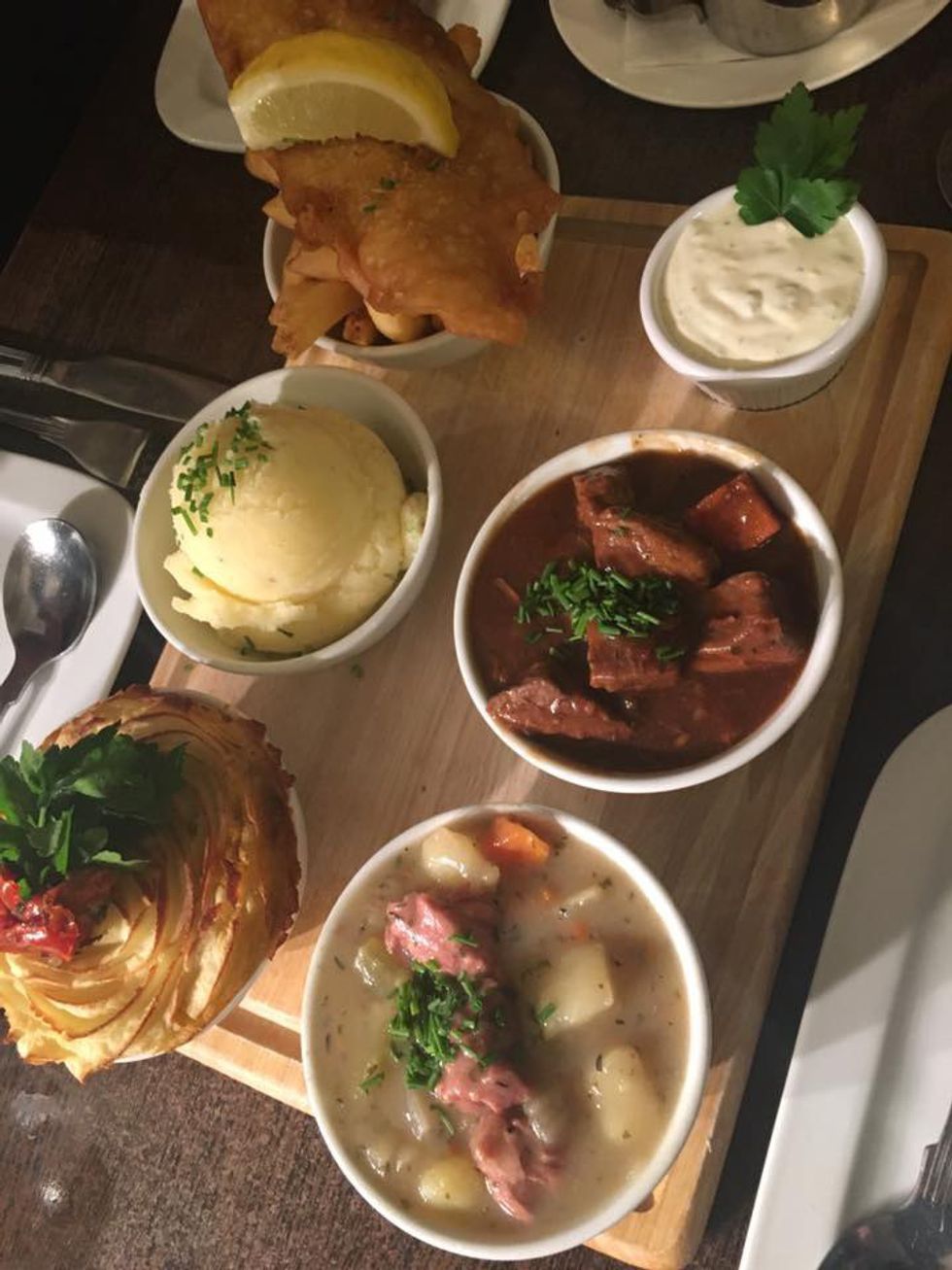 And you can't talk about Irish food without mentioning Irish breakfast. Typically, a full Irish breakfast consists of meats (sausage, bacon, black and white pudding) beans, bread, eggs, potatoes and vegetables. The black and white pudding took some convincing to try, but one bite had me hooked.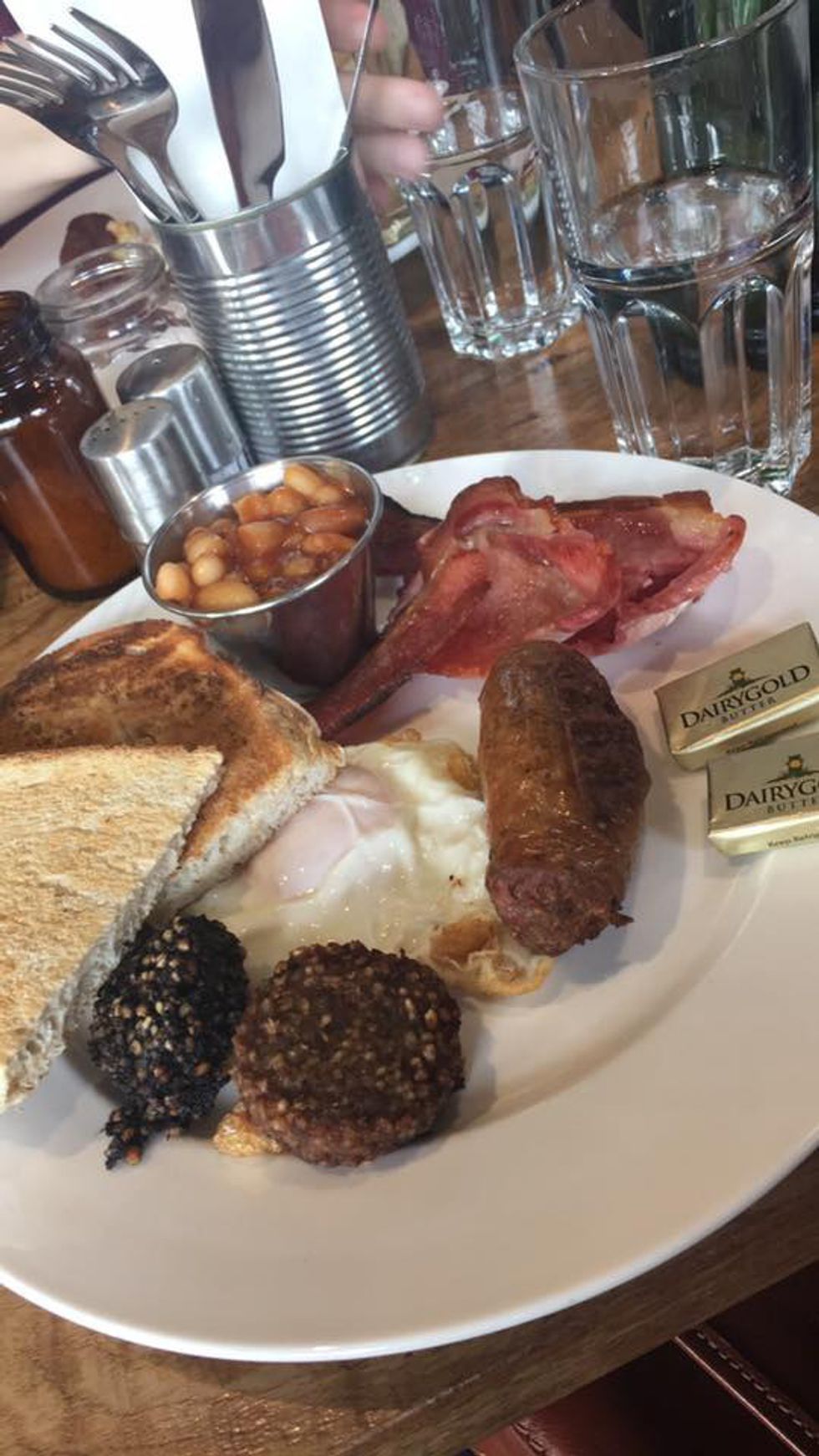 6. You don't have to learn a new language

OK, so maybe Irish people aren't the easiest to understand, but eventually you get the hang of it— it might be during your last week there though. The accent is great, and if I could hire someone to narrate my life in an Irish accent, I wouldn't hesitate. And if you want to learn Gaelic, that's cool too, but good luck.
7. Travel
It's no secret that everyone walks in the city, so why didn't I pack more comfortable shoes? On a normal day, I walked about 4 miles. But a lot of times, I walked way more than that and when you don't pack your favorite Nike's, you regret it.
But I didn't mind walking actually. Everything is pretty close in Dublin. You can walk from one side of the city centre to the other in like 20 minutes. And the view isn't half bad when you walk by the River Liffey.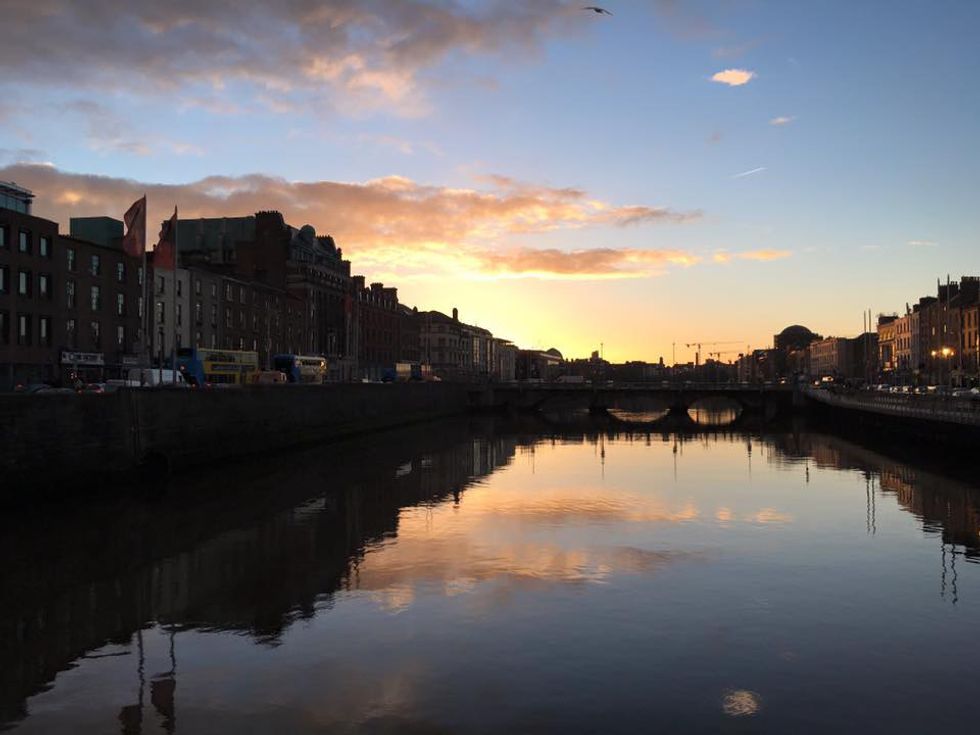 But when things were a little further away, public transportation was a God-send. The buses run so often, you can always catch one— even if they aren't the most reliable. I'm almost positive bus drivers have a different clock than everyone else.
There's also the Luas, which is a tram that runs from one part of Dublin to the other. I used this frequently because I had an internship about 30 minutes away.
Then, there's RyanAir, aka the cheapest airline there is. It's not the prettiest or nicest, but it gets the job done. You can get a one-way ticket from Dublin to London for 10 euro. I repeat, 10 EURO. So, it's worth having to stuff your book bag and carryon of all your belongings— you just make it happen.
If you want to get from one side of the country to the other in a day, you can. To get from the east side of the island to the west, it takes about 3 hours.
Buses run regularly, several times a day taking passengers from Dublin to Galway, or wherever your heart desires.
It's so easy to see all that Ireland has to offer in just a few short hours.
8. The scenery
You can't talk about how easy it is to get from one place to the other without mentioning Ireland's beauty.
Ireland has so much to offer when it comes to sightseeing. Everyone knows that Ireland is green, but you've never seen such a beautiful shade of green until you visit the island.
The Cliffs of Moher were breathtaking, and not just because I could have been blown off the cliffs at any moment. The water was the bluest I have ever seen, and it still is to this day. I still don't understand how something that I can see with my own eyes can be so beautiful.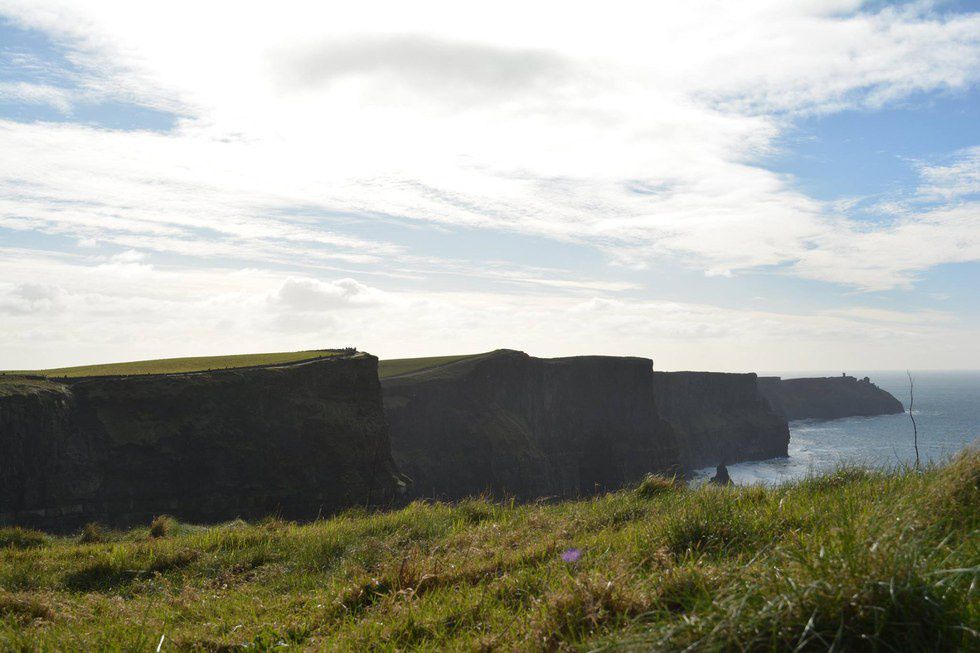 I also visited the Aran Islands, and until studying abroad, I had never heard of them. But holy crap were they gorgeous. It was a little hike to get up there, and I think this hike showed me just how out of shape I was, but it was so worth it.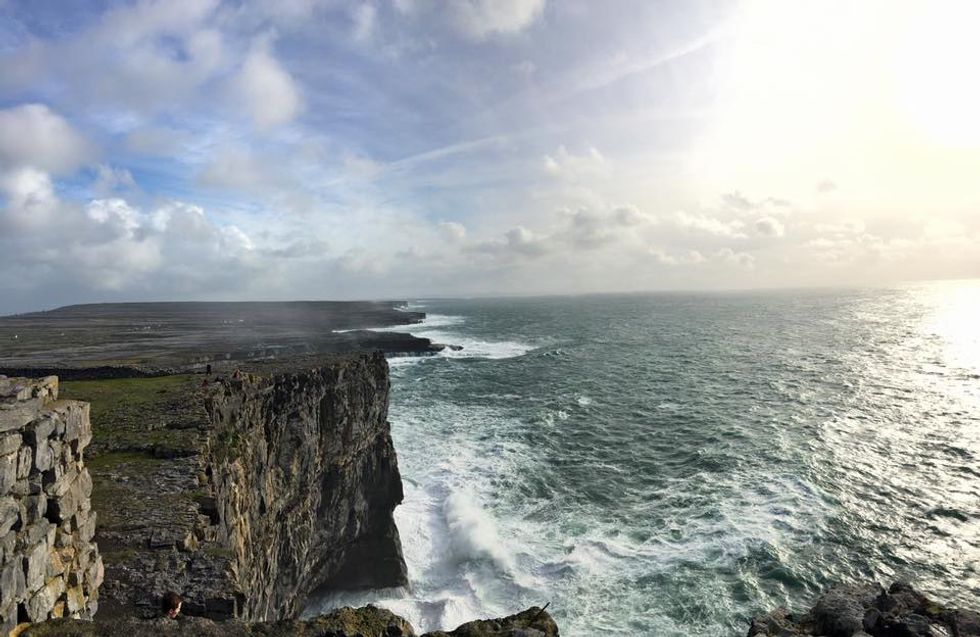 9. St. Patrick's Day

This day gets its own category for obvious reasons. Paddy's Day was absolutely MENTAL.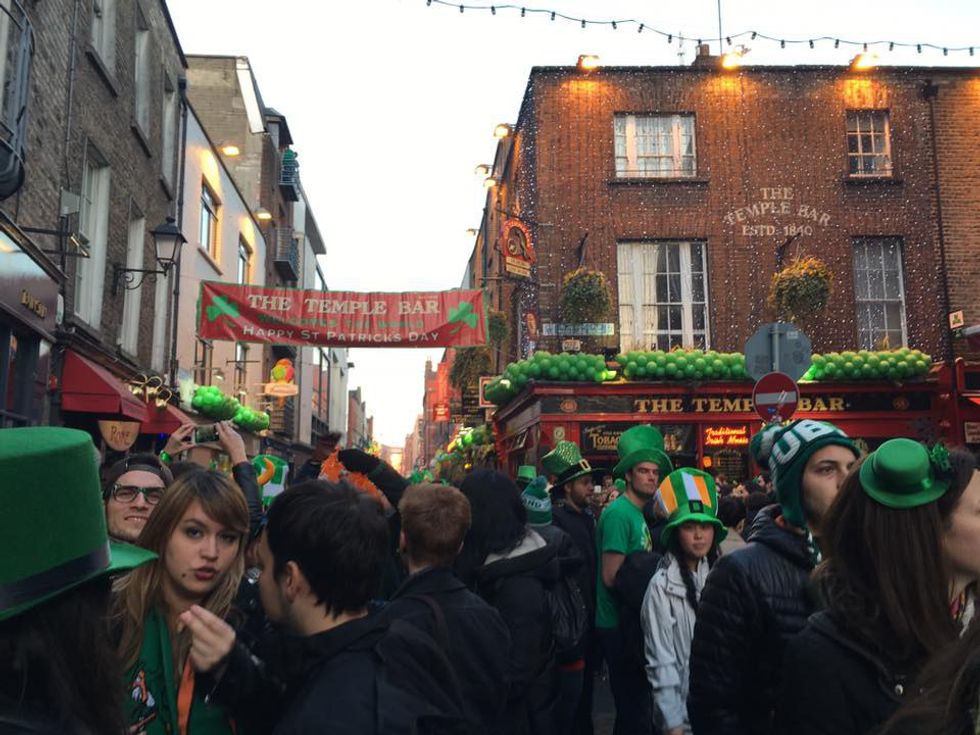 It was unlike anything I had ever experienced before. The streets were so full you could barely move. And the Garda (Irish police officers) ended up closing off Temple Bar because it had reached full capacity, even on the surrounding streets. There was singing, and shouting and so. much. beer. If it was possible to become intoxicated by smelling beer, well I would have been in trouble.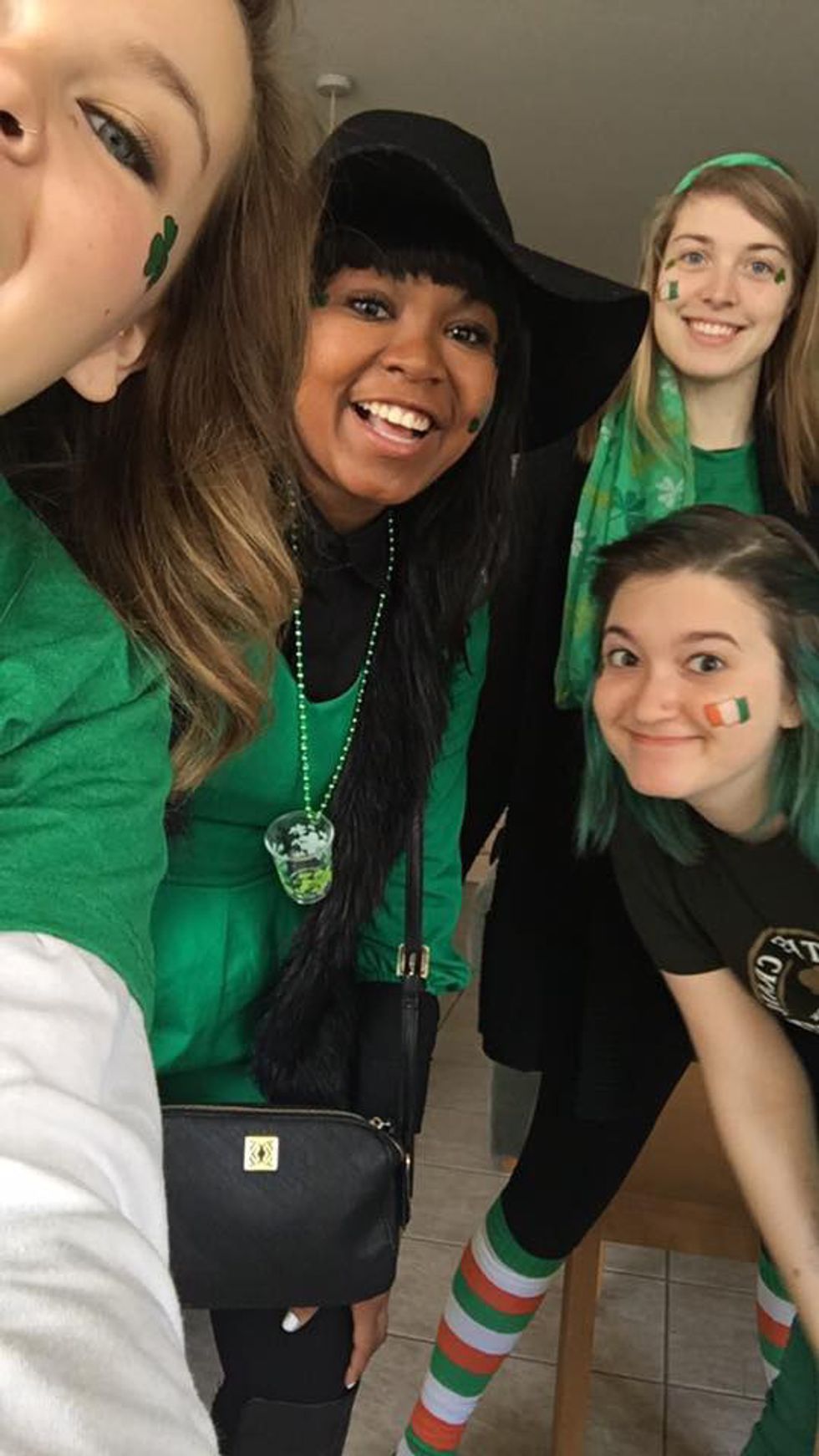 10. School

Typically in college, you're stuDYING, but not while abroad— it's an absolute breeze. I have never done so little work in my entire college career. I'm not exaggerating when I say I only had about 5 assignments my entire 4 months abroad. It was ridiculous, in a good way.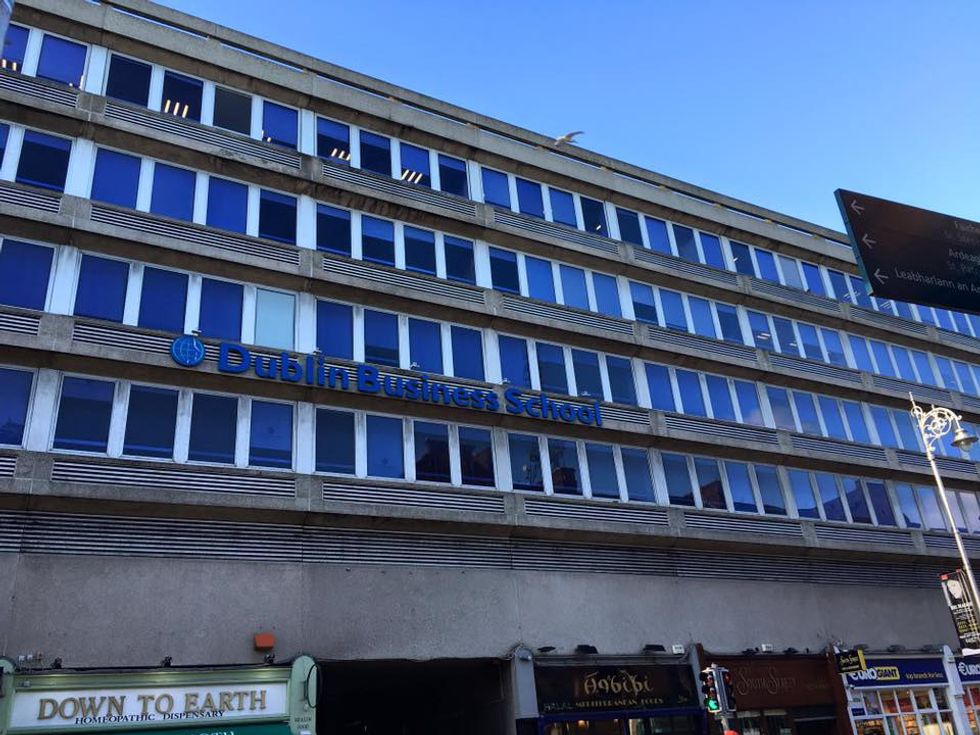 The only bad thing about this is, when you come back home, you're going to have to get used to actually doing work again.

11. Independence
If you're like me and have never lived away from home, you're going to experience studying abroad on an entirely different level. You get your own room, your own apartment and your own roommates— it's like a different world.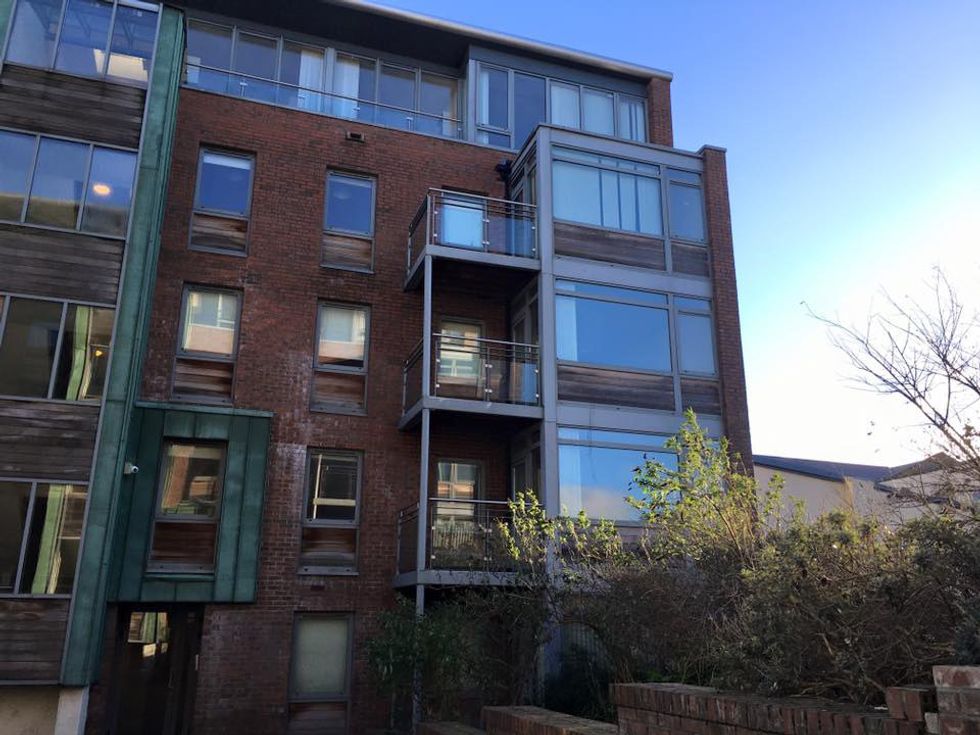 You are responsible for everything, and that's exciting and terrifying at the same time.
12. The craic

Pronounced, "crack." So you can imagine my face when I heard this word for the first time. But in Ireland, this means "fun" or "good times." So, "what's the crack?" means, "what's happening?" You'll get used to it. The craic is great. The people are great. The food is great. Ireland is just G R E A T and full of craic.