I know I'm a little late on the "True Blood" fandom, but I'm totally obssessed. I love vampire shows. "The Vampire Diaries" and "The Originals" are two of my favorite show, and I love those vampires. There is just something about "True Blood" that the other two just can't touch -- I don't know if it's Eric Northman or the fact that the characters seem more, but I really love this show. More specifically, I love Eric Northman, and in my opinion he is the best vampire out there, and here are 11 reasons why.
1. He gets what he wants and things always seem to go his way.
2. He has mad sex appeal.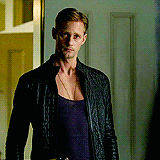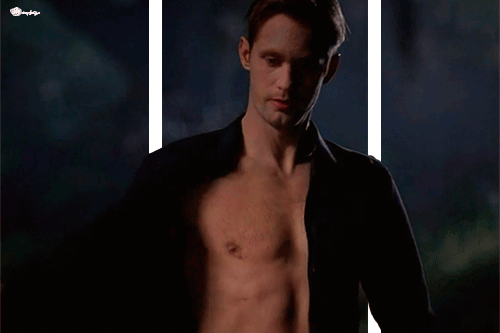 I'll go ahead and bless you with two GIFs here.
3. He is loyal as hell.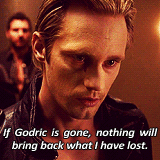 Although there were times when you questioned his loyalty, but he never lets Sookie, Pam, or BIll down. And don't forget about his loyalty to his maker, Godric.
4. He's 6'4.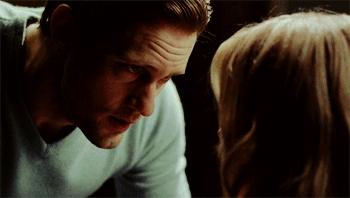 You know you love tall guys, and 6'4 just sounds so right.
5. He was a viking prince.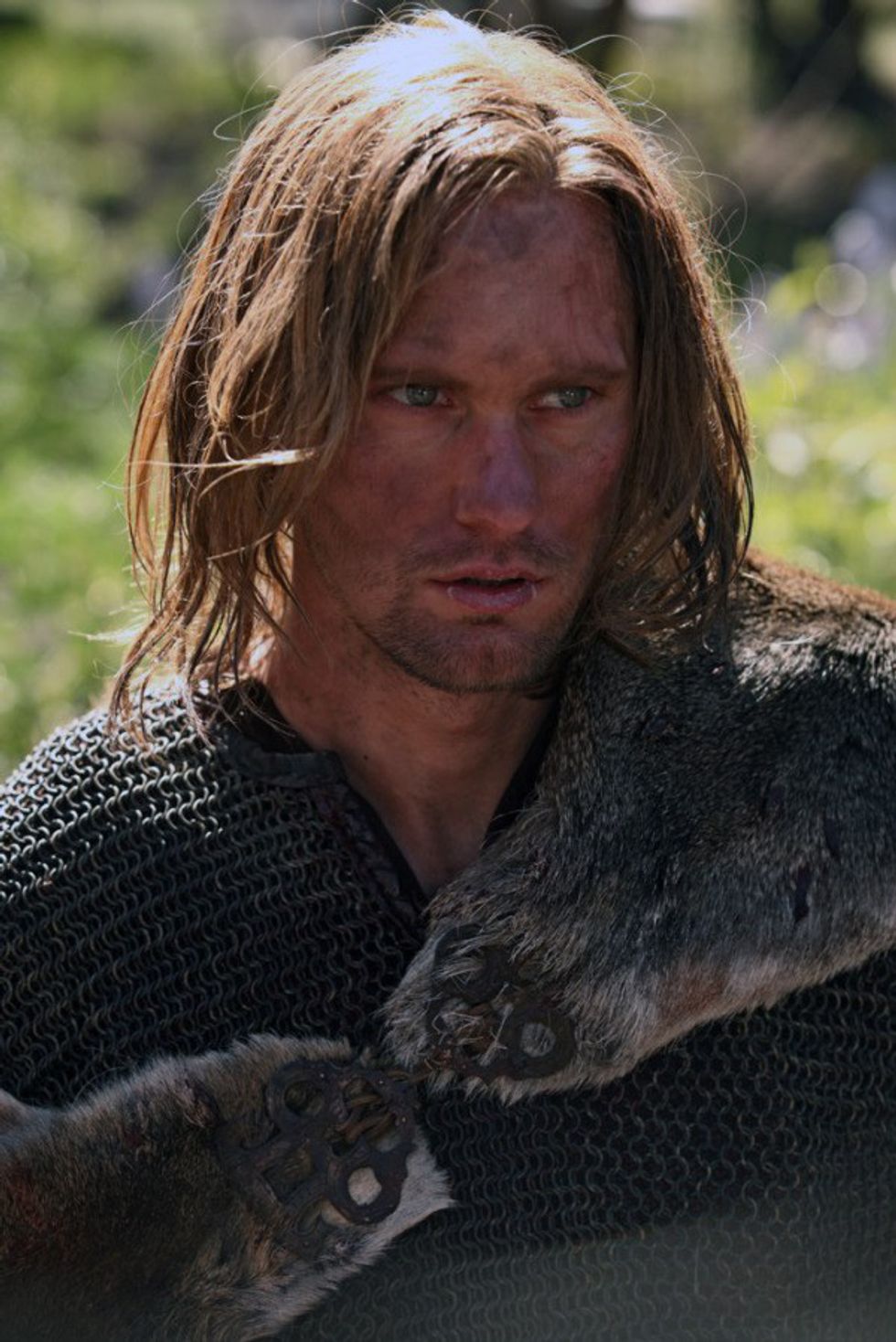 6. When he looses his memory in season four and he's all sweet, innocent, and vulnerable.

Example: when he laughs because it tickles when Sookie washes his feet. That smile ::swooning::
7. He makes the fact that he may swing both ways so hot.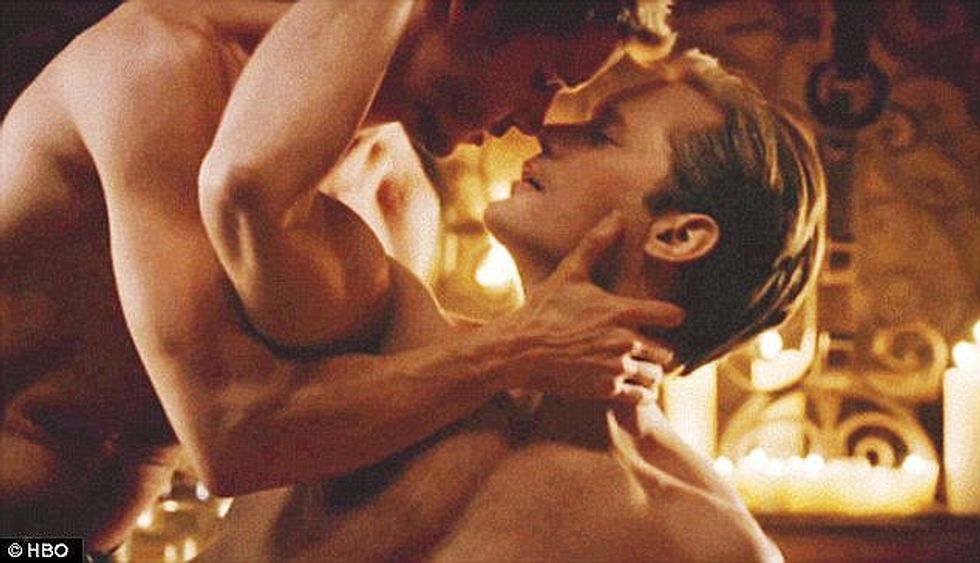 I'm not usually into that but for some reason I find it extremely attractive with him.
8. He's super old (1,000+) years.

9. That face.

10. The fact that he buys Sookie's house and fixes it up when she is MIA for a year and a half.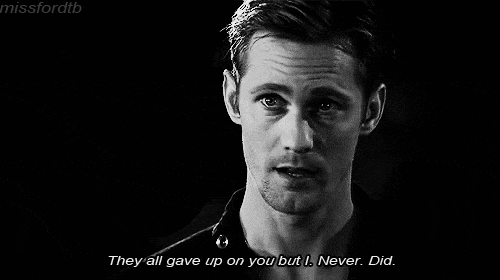 When she comes back and he tells her he never gave up on her even though everyone else did.
11. When he thinks he is about to die and tells Sookie if he died without at least kissing her it would be his biggest regret.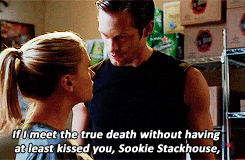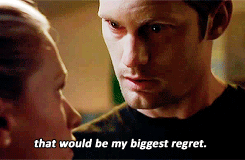 12. When vampires can go out in the sun he spends his day on top of a snowy mountain reading a book in the nude.