Since my last installment of this series, I have discovered quite a few more text posts within the black hole that is Tumblr. You ready for the third wave of these gems? I certainly wasn't.
Disclaimer: most of these are Larry Stylinson related. Because, let's face it, the Larries are the funniest and most entertaining people in this fandom. Also, we make up most of the fandom so this whole thing is just inevitable, isn't it? Oh, and almost all of them involve Louis. Because I am a proud Louie and I love him a lot, a lot, a lot.
Okay, continue.
1. Always the charitable one, Louis Tomlinson is.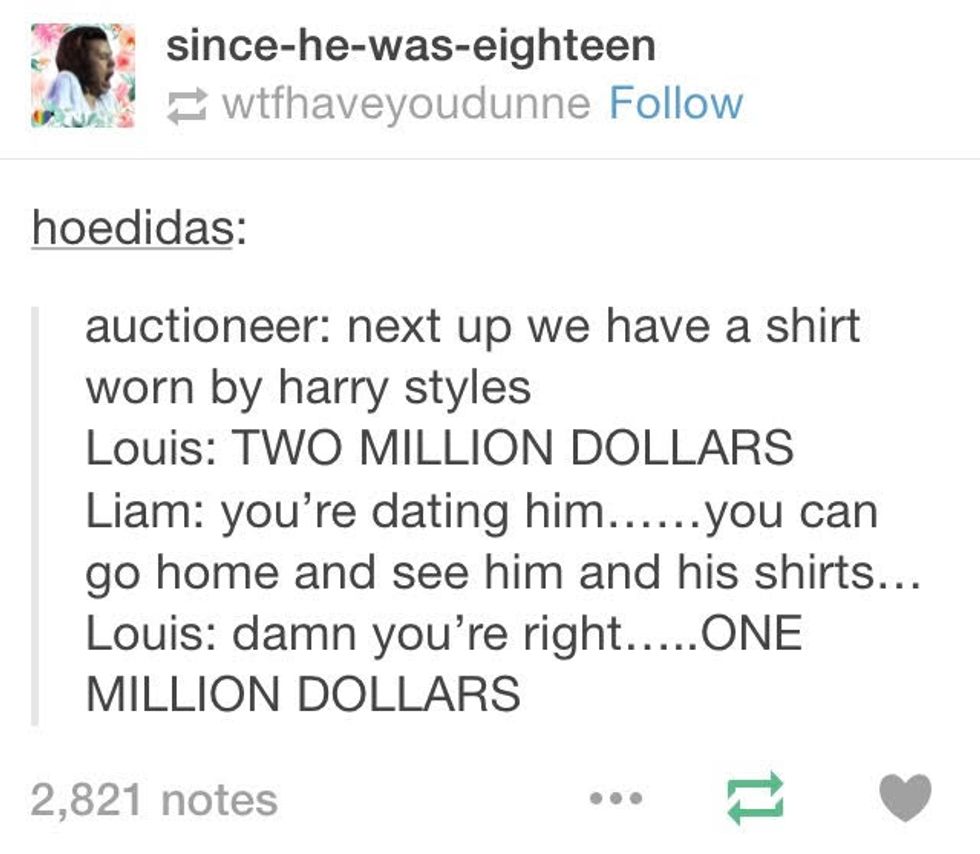 2. If this ain't my future. (But I certainly won't apologize for it.)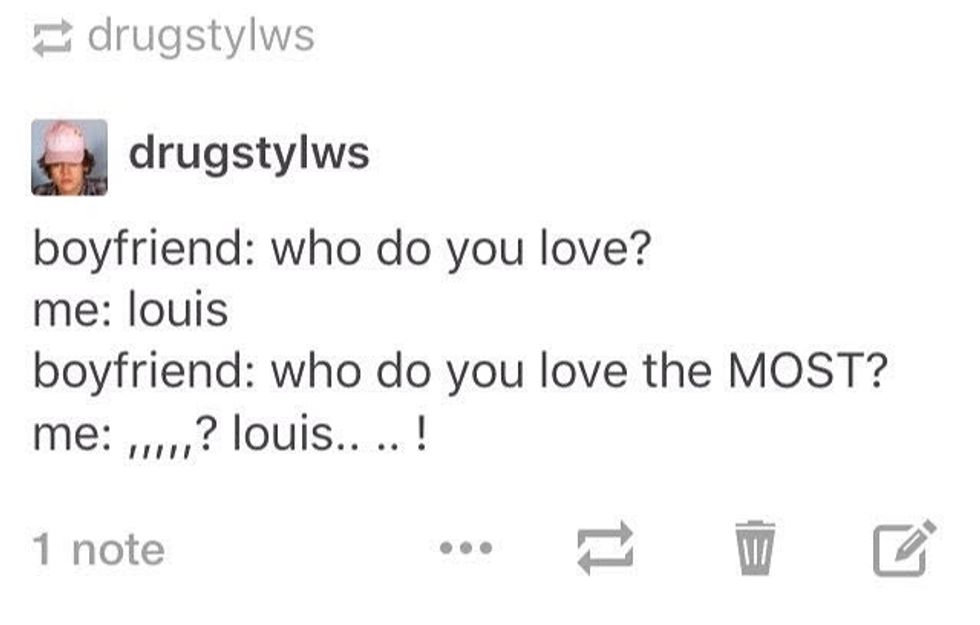 3. I can see it. I. CAN. SEE. IT. What an amazing visual.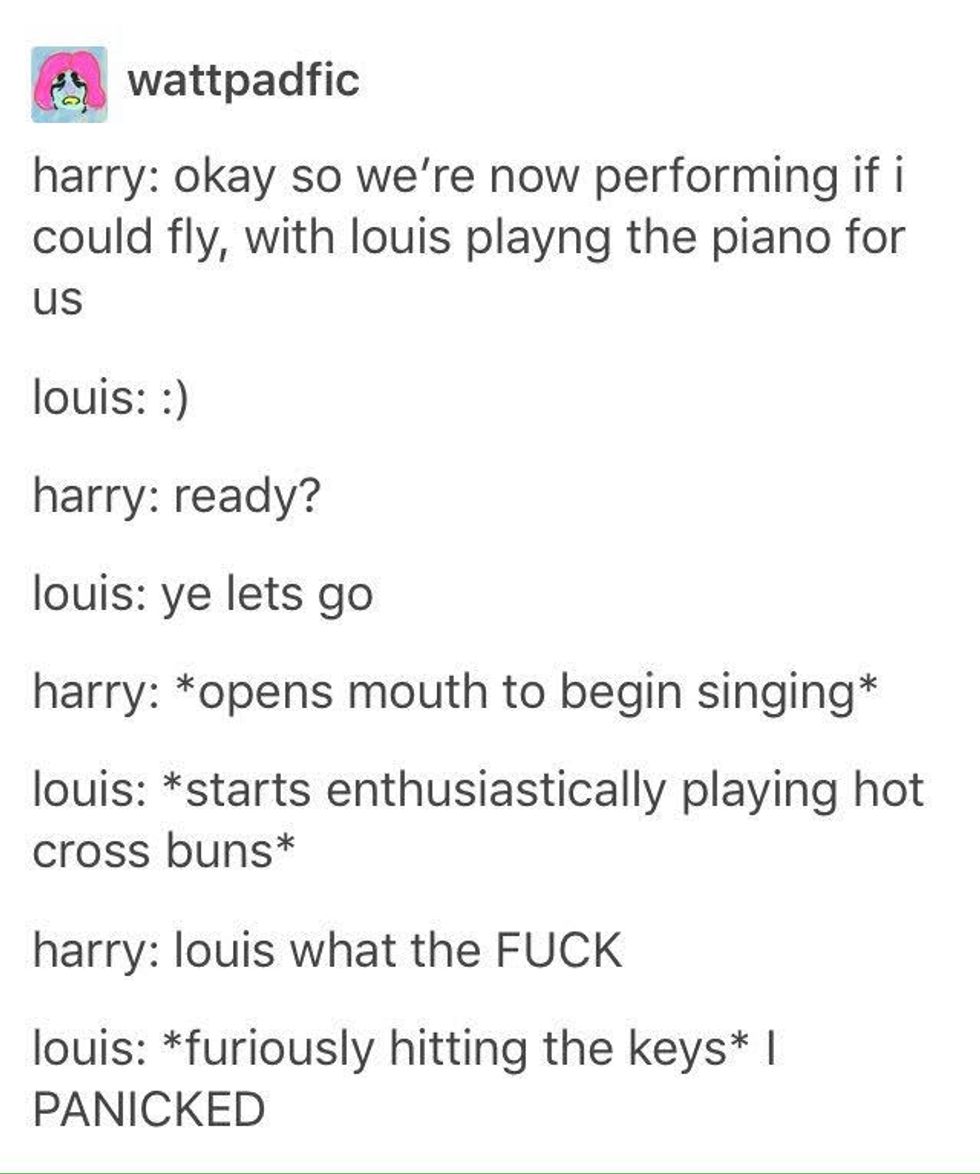 4. "Ikea monkey" almost died that day. Thanks, Ben Winston.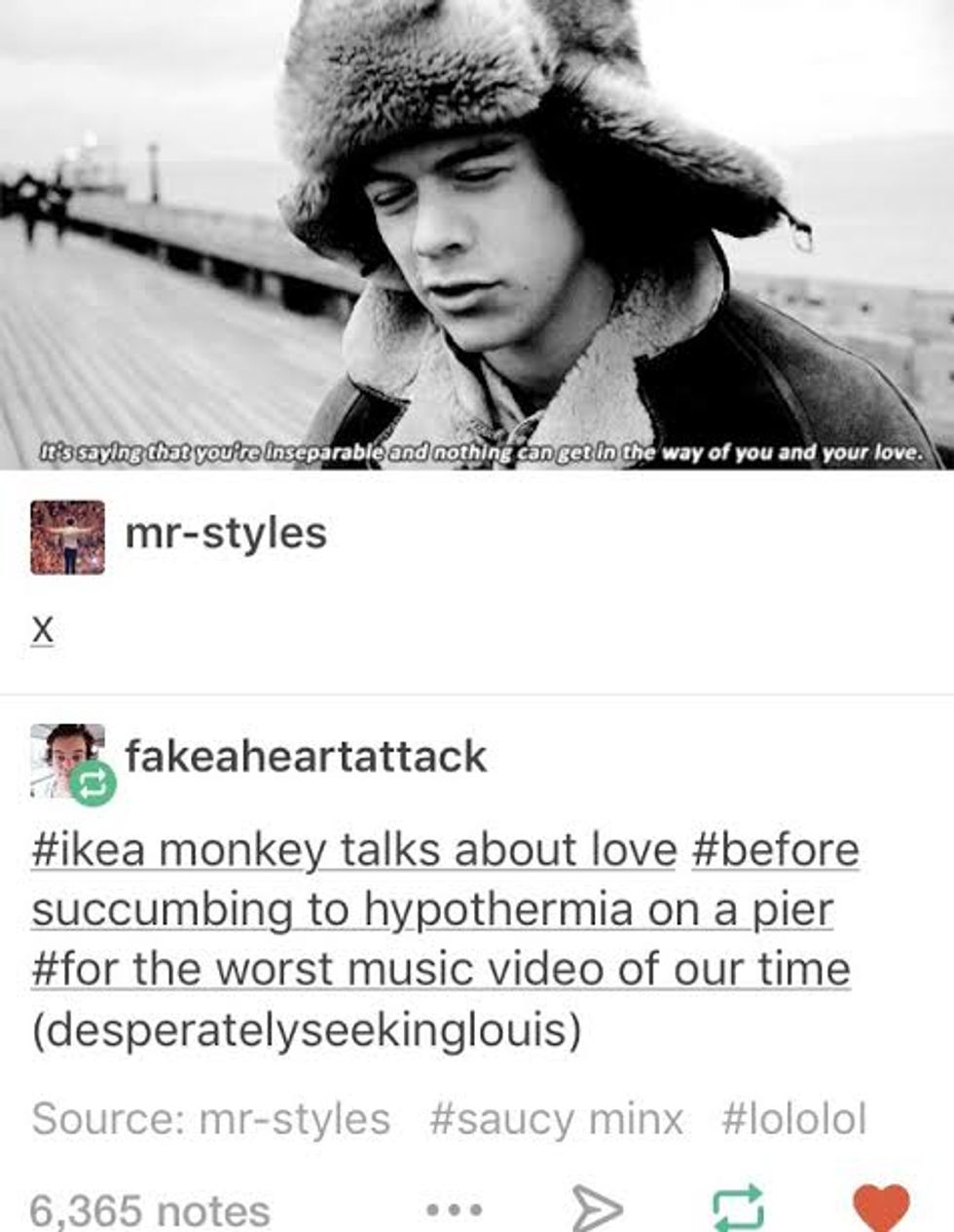 5. I feel attacked.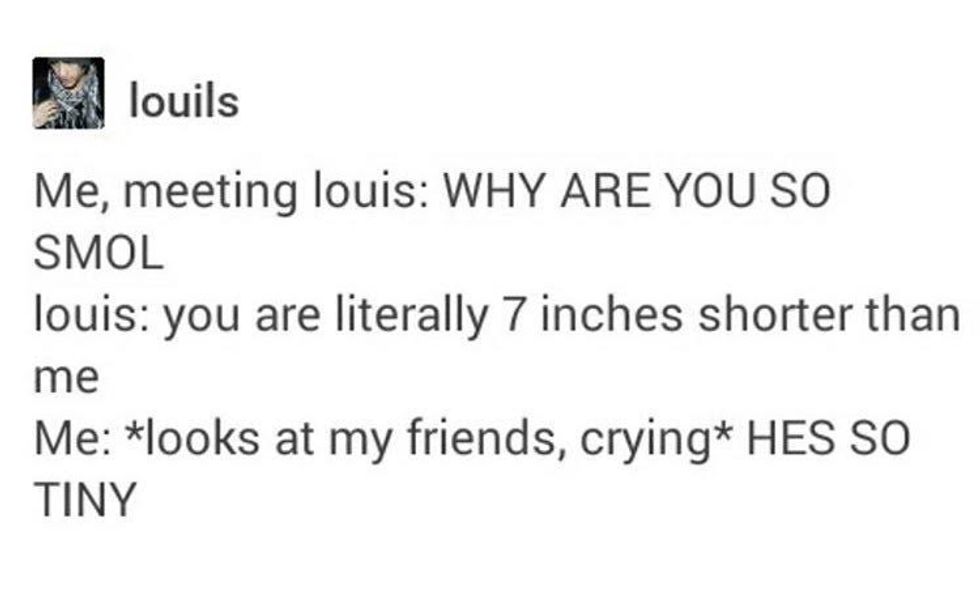 6. HE WOULD HATE ME. AGAIN, I FEEL ATTACKED.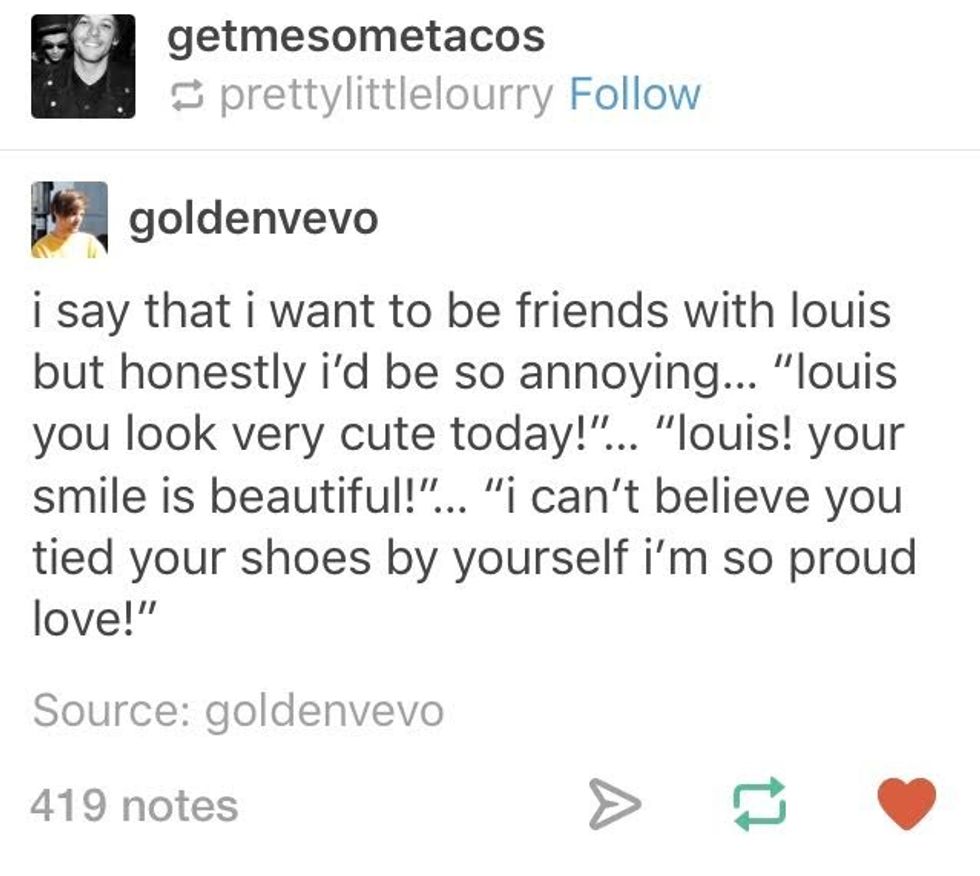 7. Get it? 'Cause he's smol? Wow, Louis really would hate me.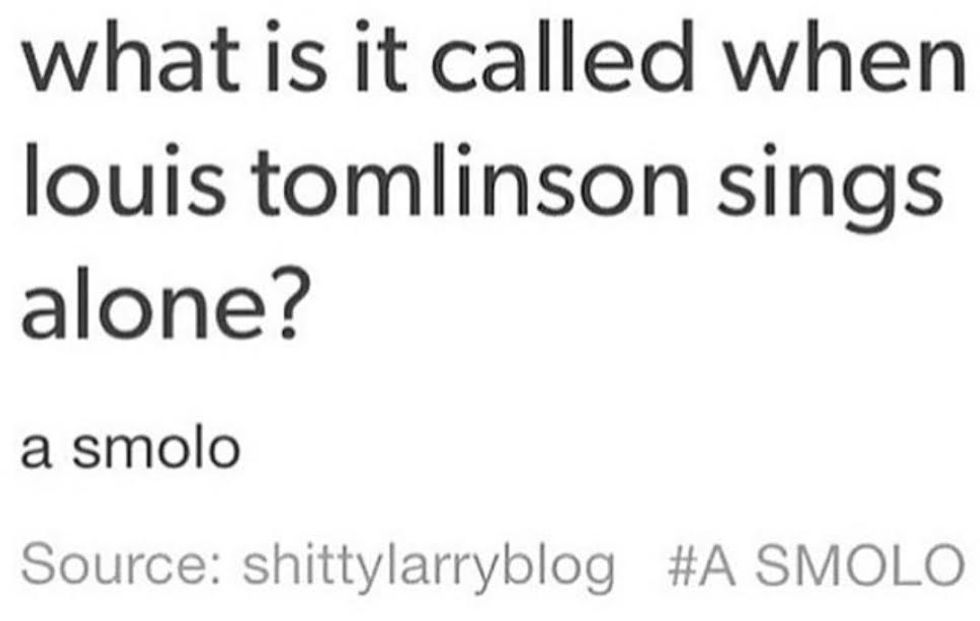 8. It's from Twitter but shhh. Basically what I imagined happened in the background during James and Harry's video chat about The Late Late Show.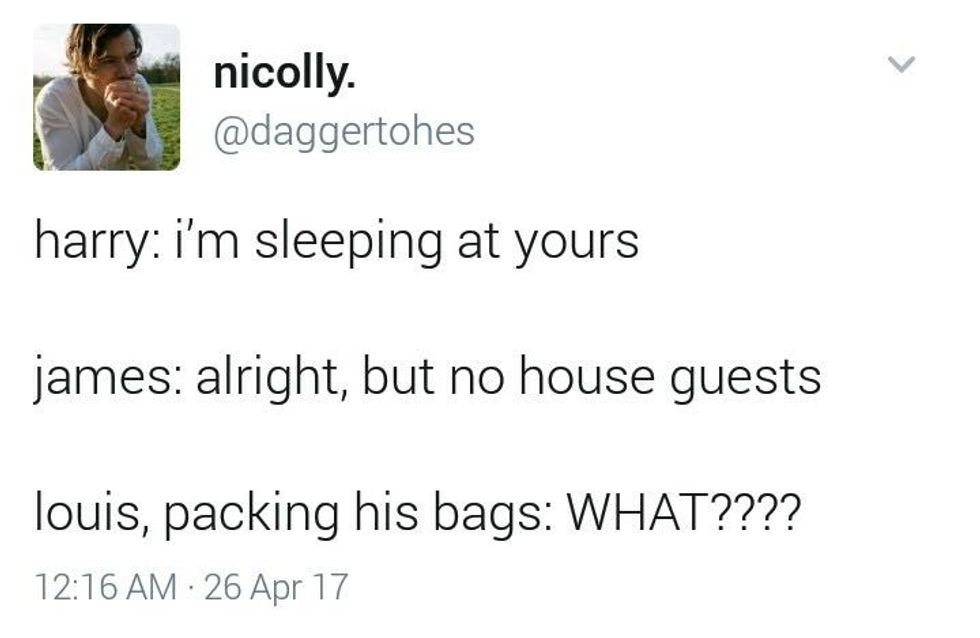 9. "Hair style".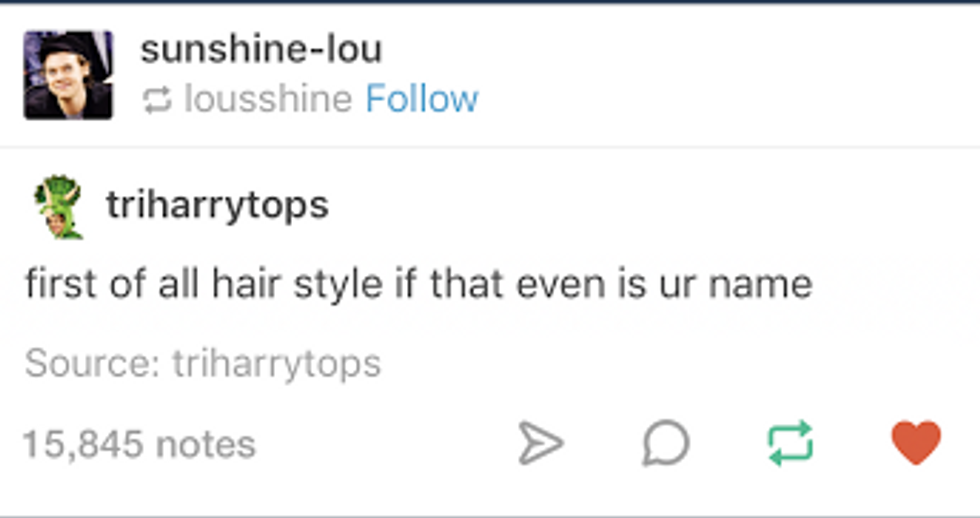 10. Why do I keep on being personally attacked like this?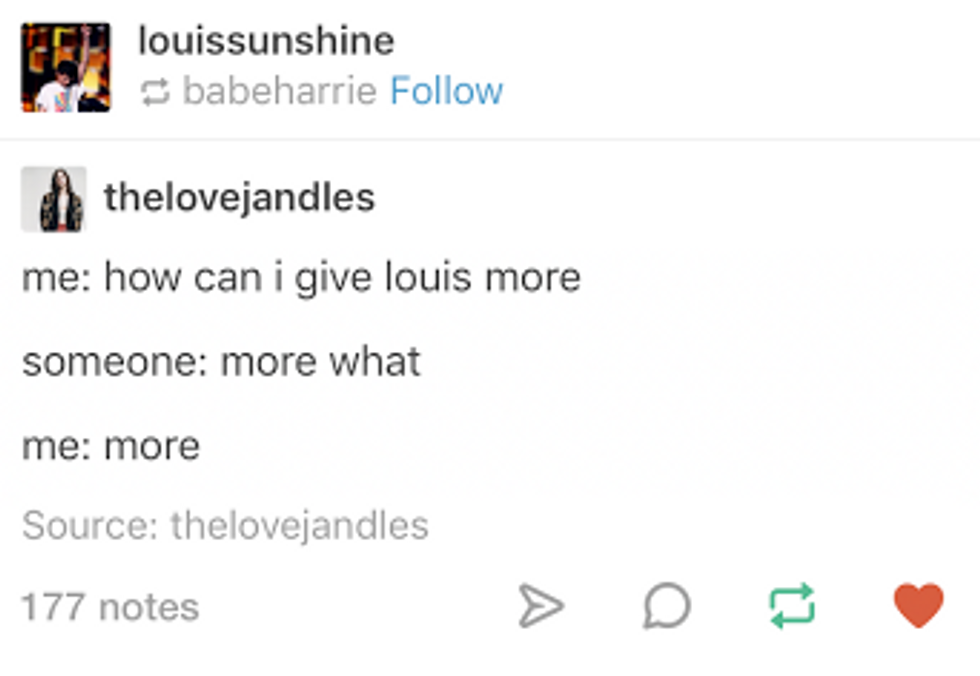 11. IF THIS DOESN'T SUM UP NOUIS.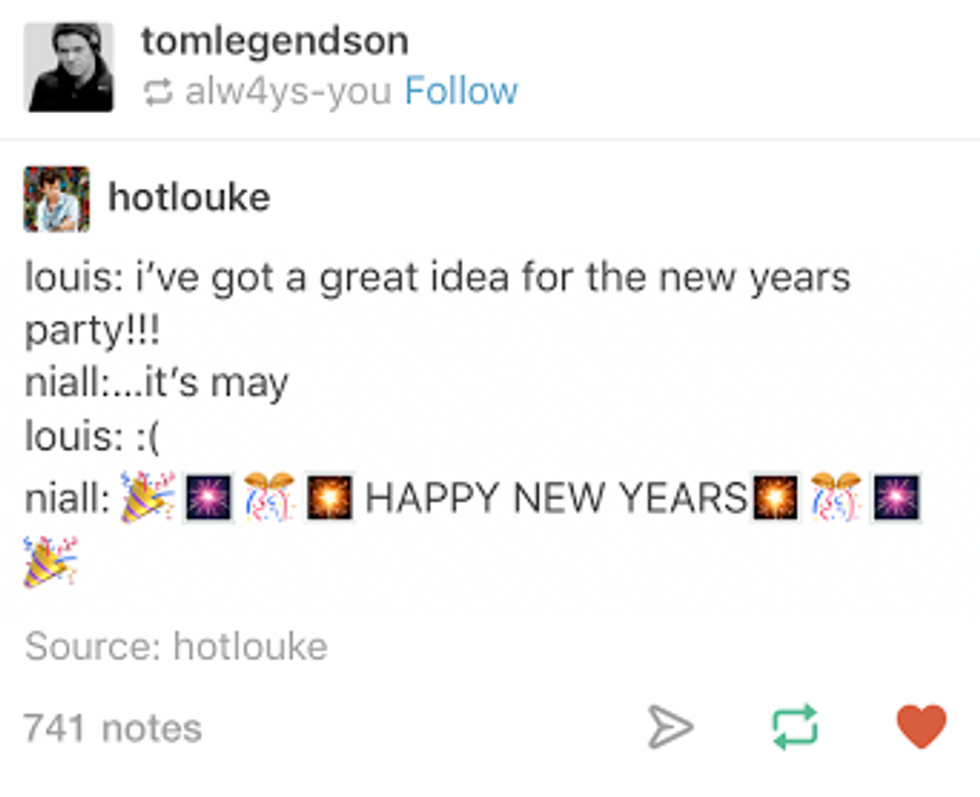 12. And to finish it off... Nobody loves and misses One Direction as much as Niall Horan does.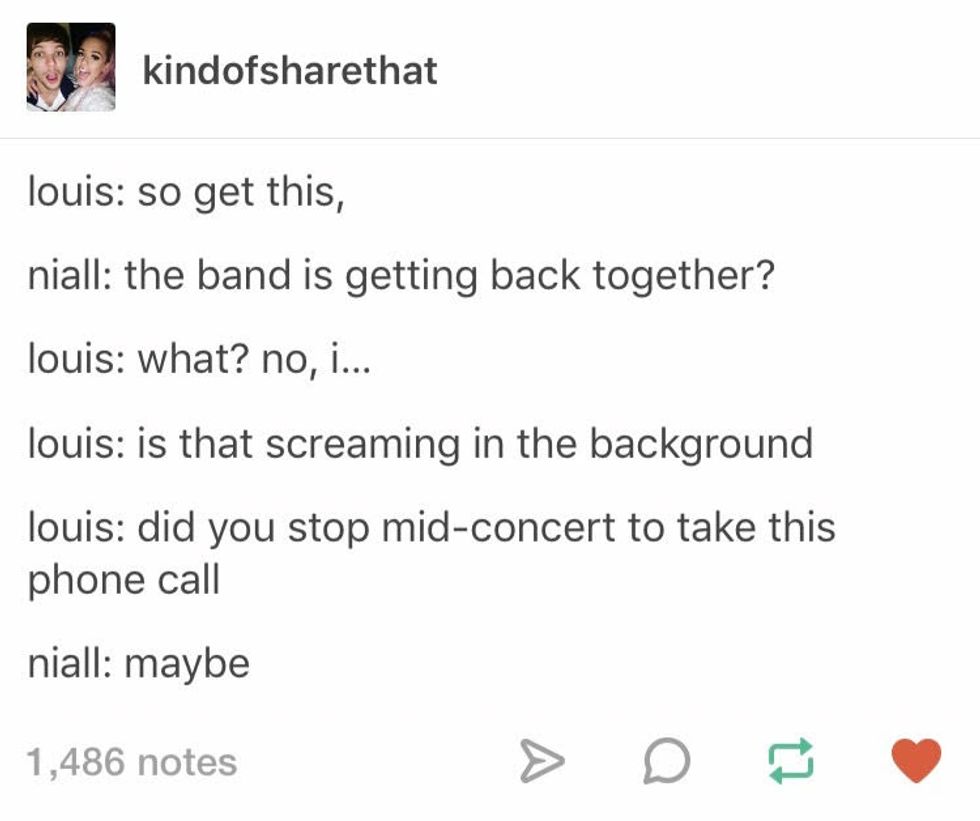 Well, that's it for this week's installment of the series nobody asked for. Until next time!