Whether it's an organic, fair-trade cup of cold brew or an orange-vanilla creme latte, the last thing you'll find in L.A. is a regular old cup of coffee. It's true that there are about as many Starbucks and Coffee Beans as there are traffic lights, but the real gems are the small, independent shops that have more to offer, like vibrant ambiance, free WiFi, Instagram-worthy storefronts, and -- most of all -- really good coffee. Here are 12 spots every coffee-loving L.A. local (or visitor) should hit up immediately...or add to a summer food stop bucket list!
12. Intelligentsia Coffee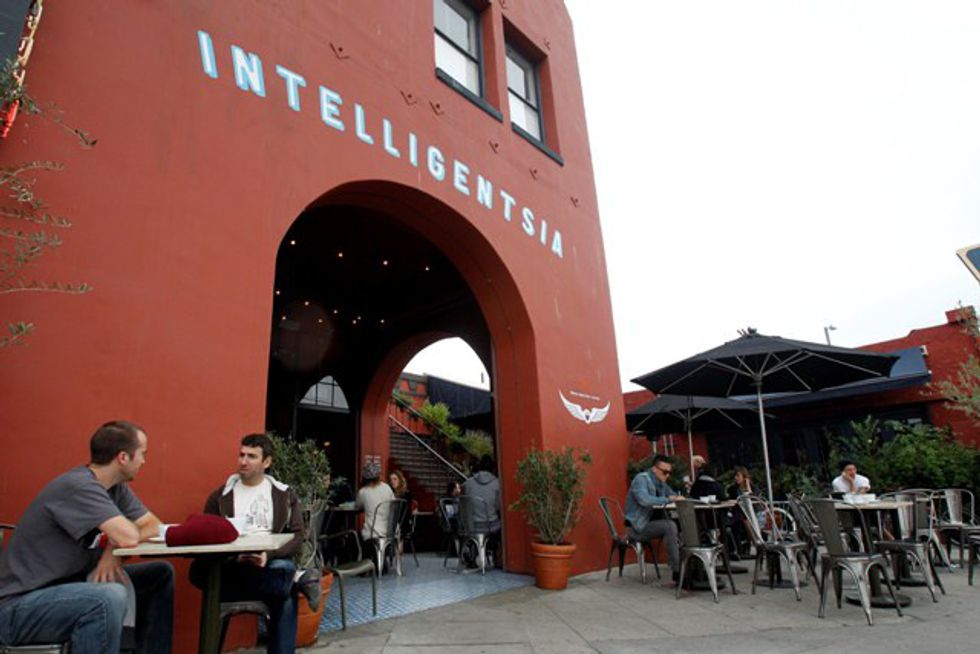 You can only find Intelligentsia two places: Chicago and L.A. There are several locations around the L.A. area, and it's a local favorite for its fresh-brewed coffee that's made inside vintage German coffee brewers (so it's pretty fancy stuff).
11. Blacktop Coffee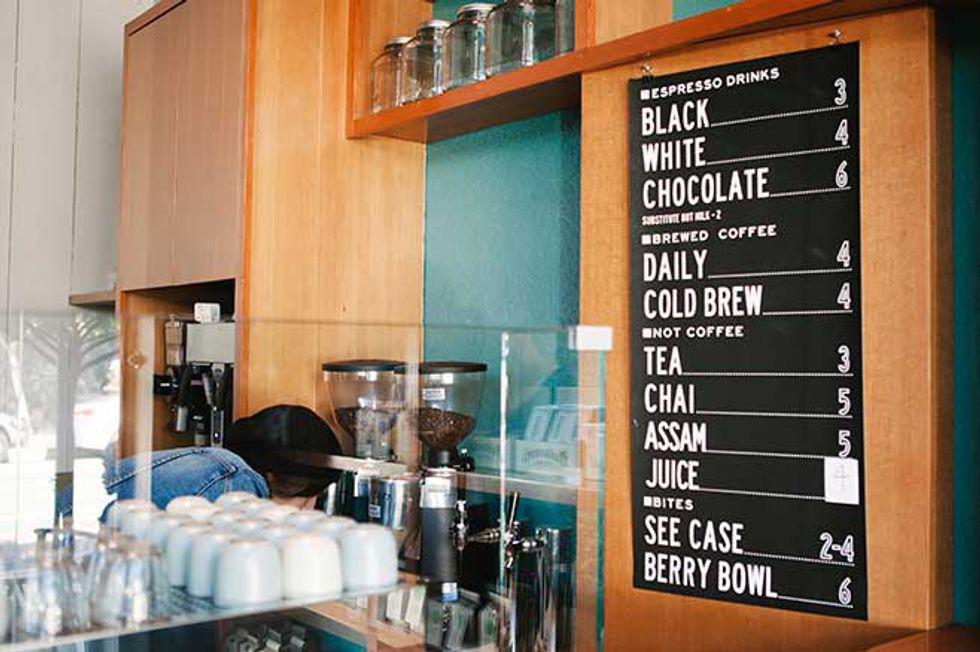 The menu's small, the shop is smaller, and the staff are few, but Blacktop's cold brew is, according to some, the best in the city. They use a nitrogen system to make it cold (because refrigerating is so pedestrian) and are located in the arts district of L.A.
10. Copa Vida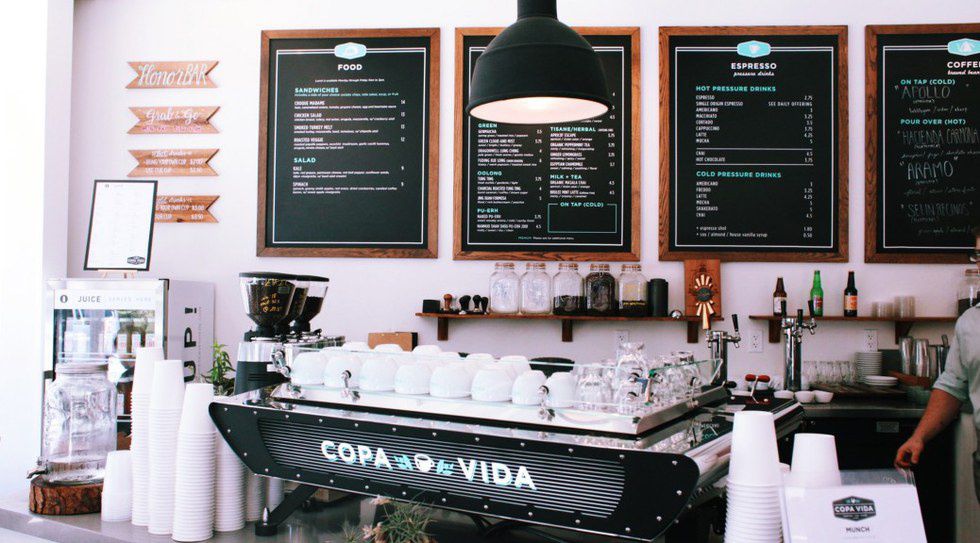 I really identify with their slogan "COFFEE TEA FOOD LIFE" which accurately depicts my enthusiasm for all of those things. Free WiFi, fun ambiance, and plenty of seating with outlets nearby make it the perfect place to work or study.
9. Endorffeine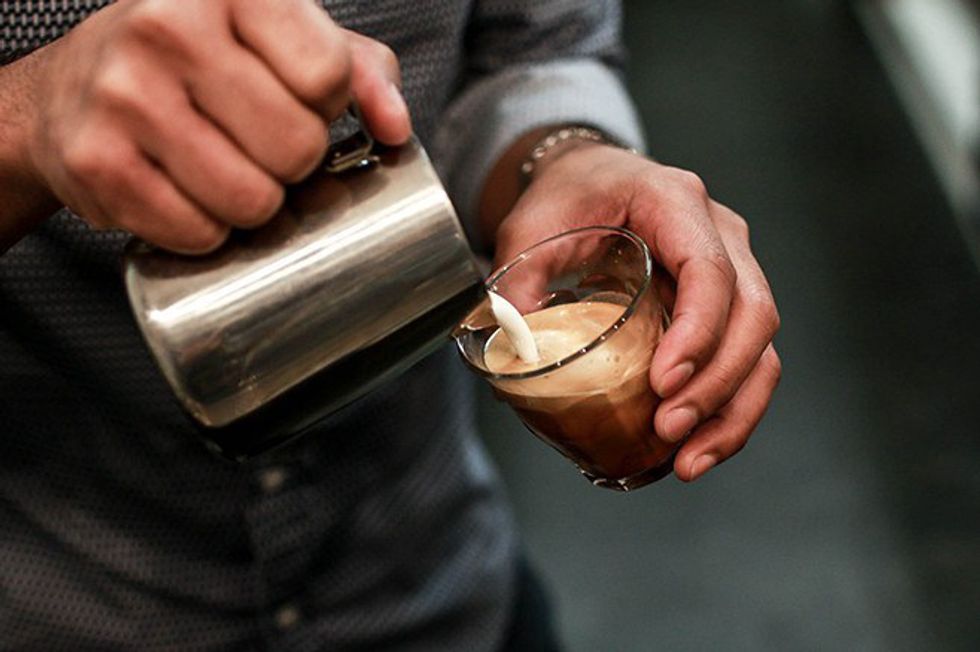 The name seamlessly combines "endorphin" and "caffeine," so...yes. Endorffeine is interesting because 1) there's no seating, 2) the only employee is the shop's owner, and 3) it's super hole-in-the-wall. You walk in, get your caffeine fix, and leave. (Sort of mysterious, but I'm down.)
8. Menotti's

Menotti's in Venice is vintage, chic, and unique. Their menu is large, and there's a secret one, too. Some standouts include the orange-vanilla creme latte (that tastes kind of like an orange creamsicle) and the Spanish latte with sweetened condensed milk and almond milk.
7. Coffee Colab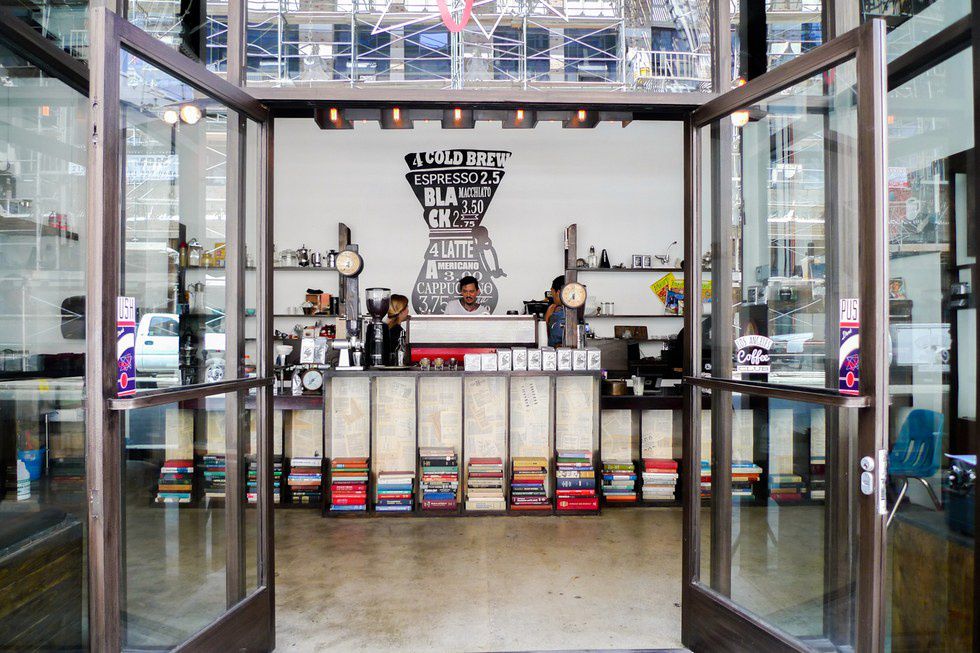 Coffee Colab is the newer, modernized version of a comfy old coffee shop. The place has long community tables to work at and a "library" of stacked books in the front so you can read while sipping some high-quality coffee. (Also, their latte art is ca-raaaazy good.)
6. Two Guns

The closest coffee shop to the beach on this list, Two Guns is known for their espresso and cold brews. They also have a small menu of brunch food so you can satisfy your food and drink cravings.
5. Paramount Coffee Project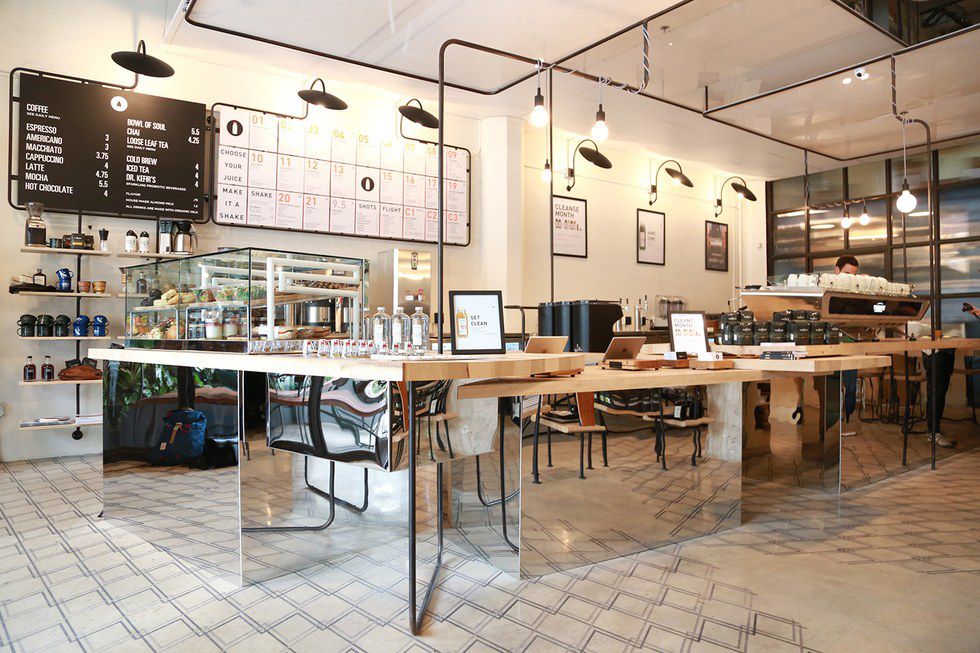 Paramount's doing something pretty revolutionary in the SoCal coffee scene: every few weeks, a different local barista is brought in and given the reigns so that the coffee is never the same one month from the next. Each barista must use the same coffee beans, but what they do with it is up to them, making Paramount one of the most uniquely experimental shops on this list.

4. G&B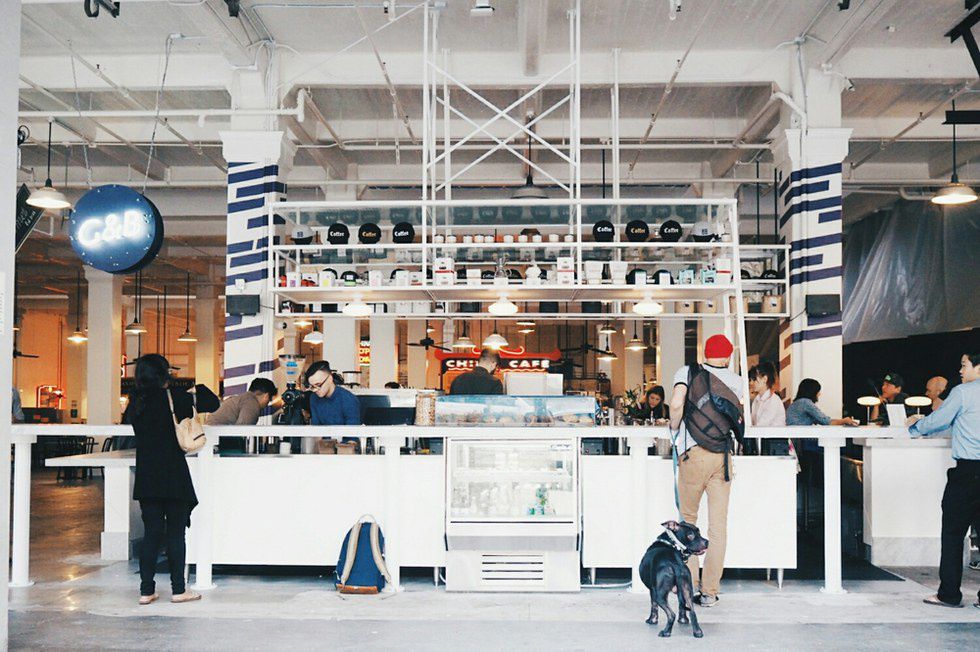 Located in L.A.'s Grand Central Market, G&B is never not busy. There's not much seating, but if you can score some, the espresso bar is a great place to work. (Pro tip: also grab a breakfast sandwich from Eggslut in the stall next door.)

3. Blue Bottle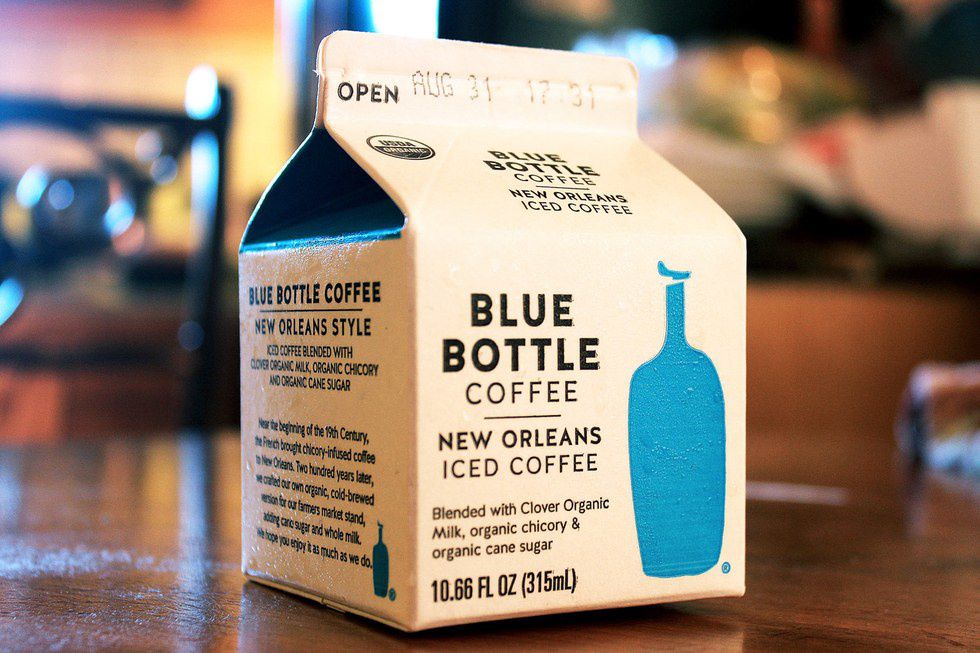 You
could
just get a hot coffee in a regular old paper cup, but why wouldn't you get a tiny carton of artisanal iced coffee from Blue Bottle? Or a can of cold brew? Or a do-it-yourself iced coffee kit? There are so many unique ways to get your caffeine fix at Blue Bottle that it's definitely worth a stop.
2. Go Get 'Em Tiger
Really all that needs to be said here is, "coffee milkshakes," which some say are some of the best coffee milkshakes on the West Coast.

1. Alfred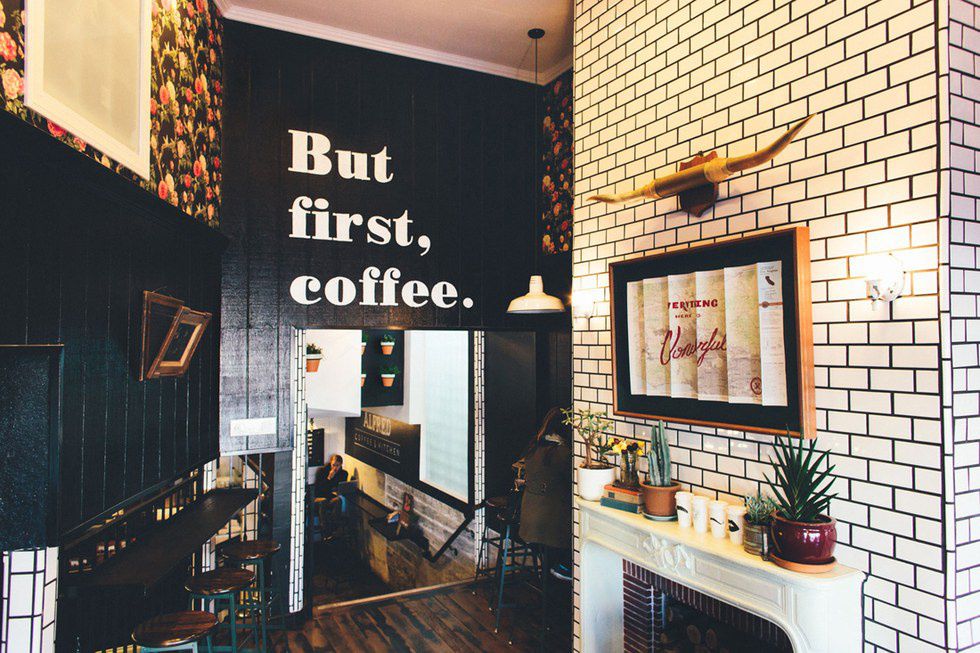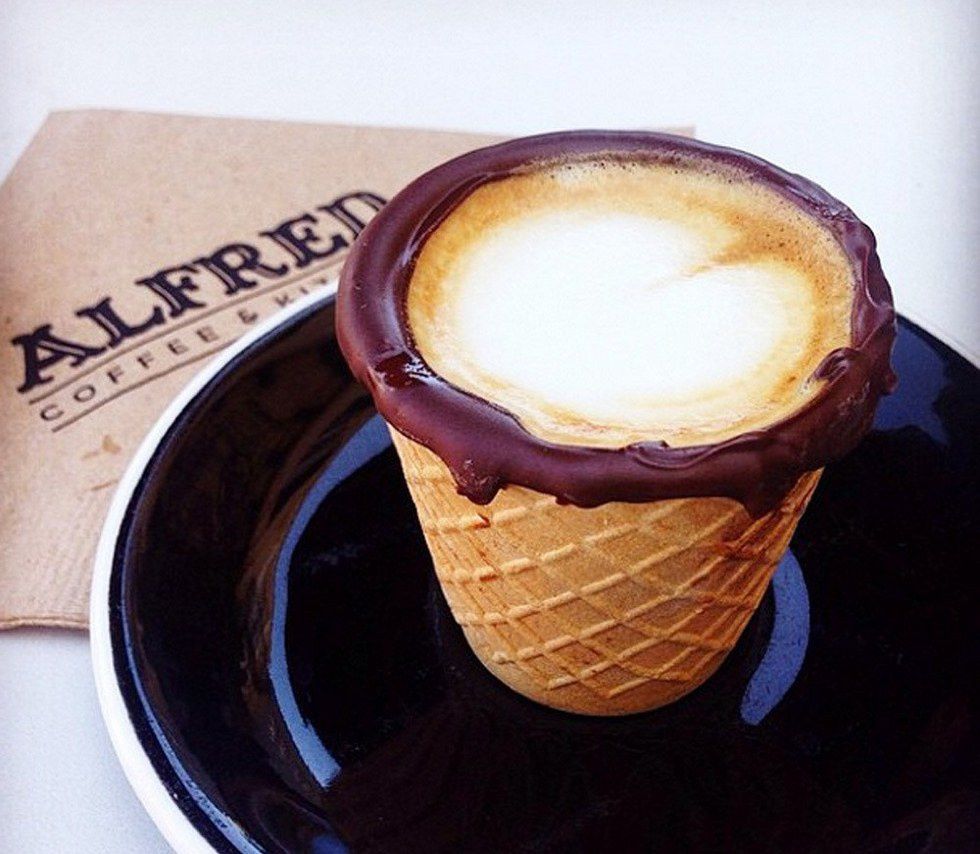 If you're looking for an Instagram-worthy coffee stop, Alfred is the place to go. Stars like Harry Styles, Kendall Jenner, and Justin Bieber have all paid a visit. Make sure to order (and snap a picture of) the espresso shots, which are served in edible chocolate-coated waffle cone "shot glasses."