Blair Waldorf, the single best character on "Gossip Girl," is a woman of poise, grace and a fabulous wardrobe. She is witty and elegant and always knows the right thing to say. She's the queen bee of the Upper East Side and a perfect role model for anyone looking to be a top b*tch.
1. "I'm not a stop along the way. I'm a destination."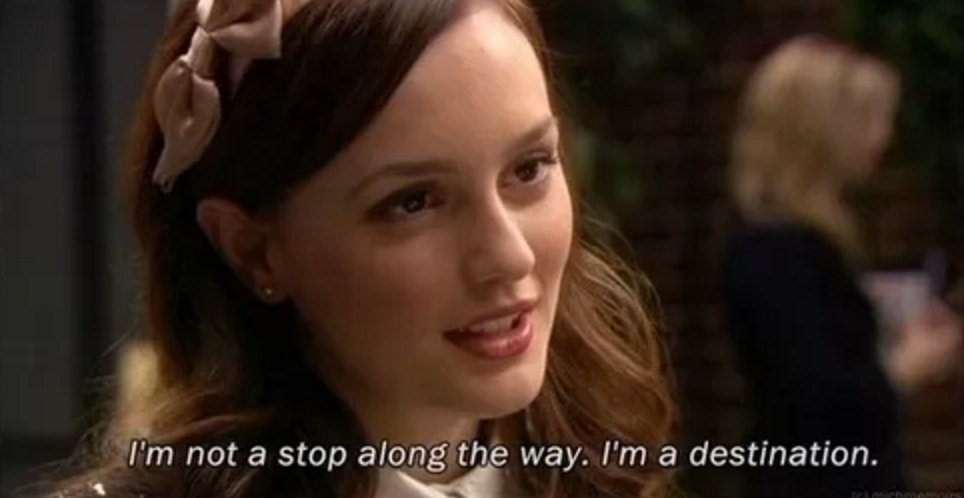 She knows who she is and what she wants in life and she won't let anyone disregard her.
2. "Whoever said money doesn't buy you happiness didn't know where to shop."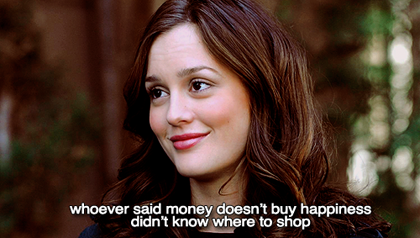 And if you want to be a top b*tch, you've got to look good doing it.
3. "Once again the world has proven anything you can do, I can do better."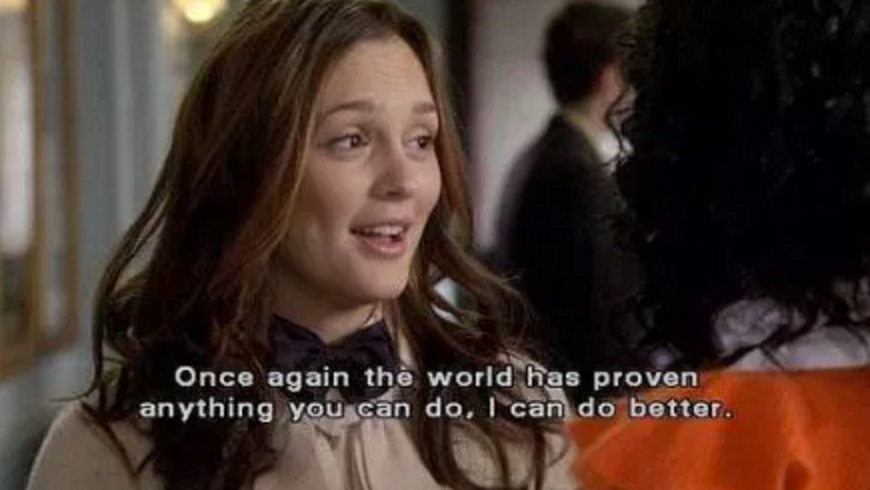 You need confidence if you want to rise to the top.

4. "You can't make people love you, but you can make them fear you."
Sometimes it's not about making people love you, it's about having their respect.

5. "There's only one queen b*tch in this town and that's me."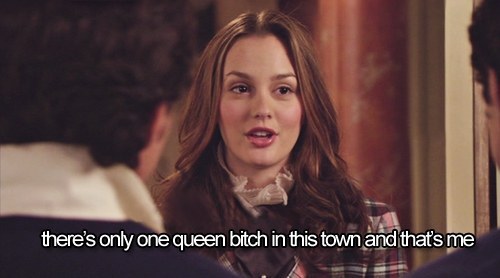 It's all about knowing your place and knowing that you're the queen.
6. "Some people are simply better than others."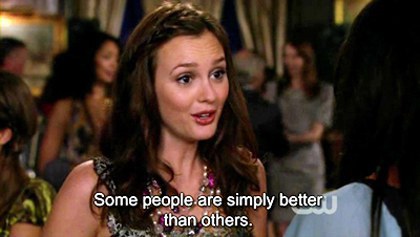 She's got a point.
7. "Destiny is for losers. It's just a stupid excuse to wait for things to happen instead of making them happen."

She knows that you have to be in charge of your own life and not wait around for things to fall into your lap.
8. "If you really want something, you don't stop for anyone or anything until you get it."
Go for what you want and make sure you get it.
9. "Maybe I am a total b*tch, did you ever think about that?"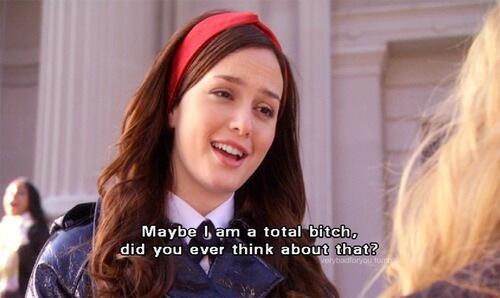 She knows who she is and she isn't ashamed of it.
10. "You need to be cold to be queen."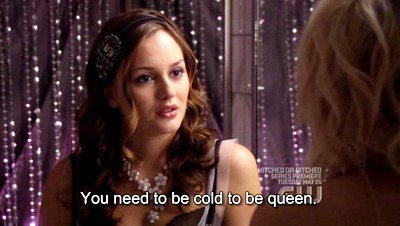 Life's not always about being perfectly nice and pleasant when you're trying to get somewhere.
11. "I am Grace Kelly. Grace Kelly is me."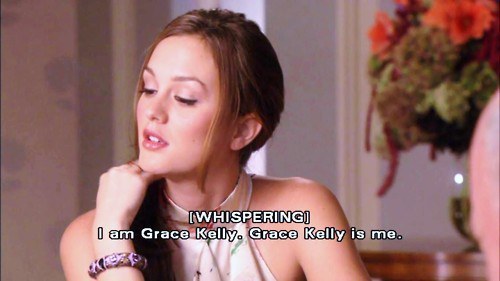 Channel inspirations from the greats that have gone before you.
12. "I know what I want, and I'm gonna get it."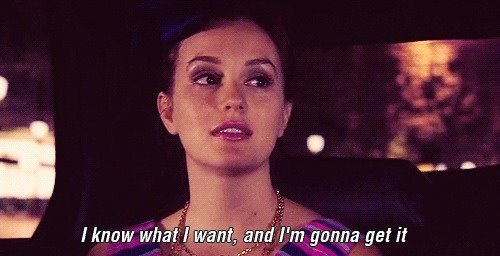 Whatever your dream is going after it and don't take "no" for an answer.
So ask yourself: "What would Blair Waldorf do?" and go take the world by storm.