One of the most popular tourist destinations in the world is New York City. There are so many amazing adventures that one could take when in the city. From the Brooklyn Bridge to Times Square, there are copious amounts of ground to cover. With miles of walking, one builds up an appetite fast. Here are just a few of the best places to go grab some good food. Oh, and yes I am totally aware that most of these are focused on desserts. No shame.
1. Baked by Melissa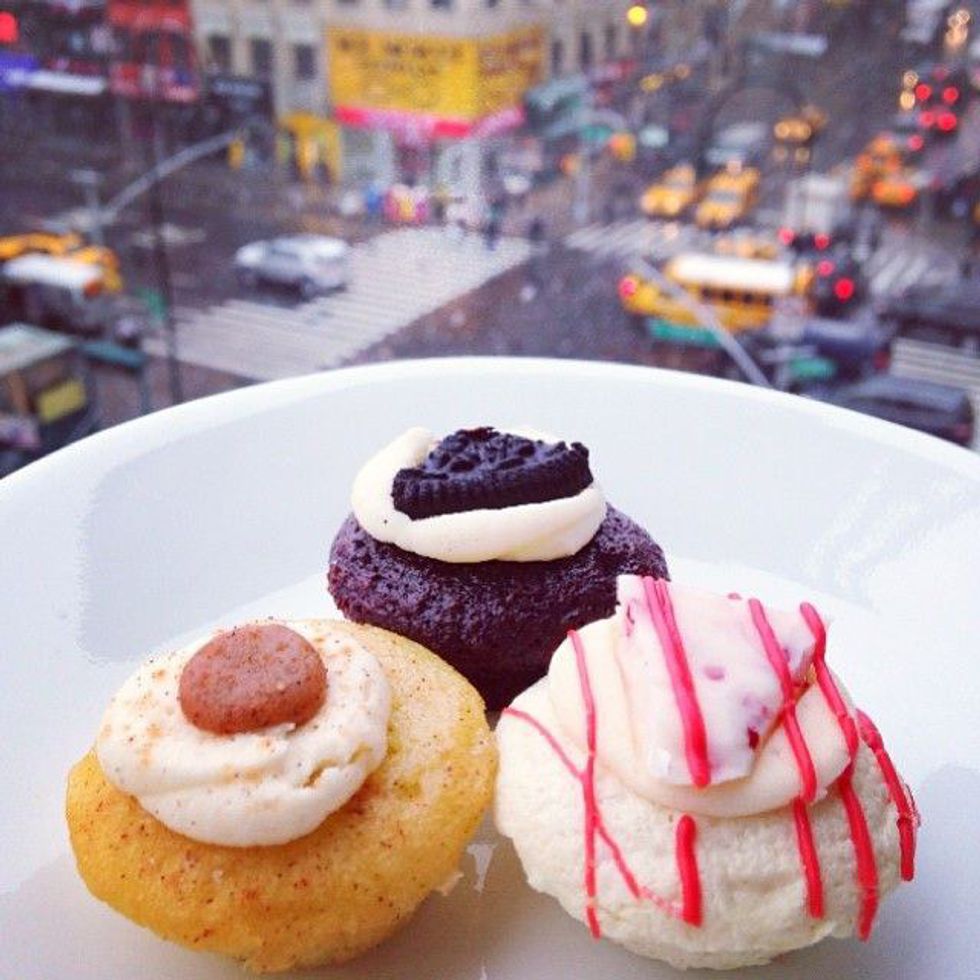 These mini cupcakes and macarons will send your taste buds on a trip to heaven and have you going to the ATM to get more money in order to buy more. With a mini-of-the-month, three seasonal cupcakes, classics and gluten-free options, it's no wonder why this place is doing well. Plus, you can get them shipped to your house or delivered if you live in Manhattan.
2. Shake Shack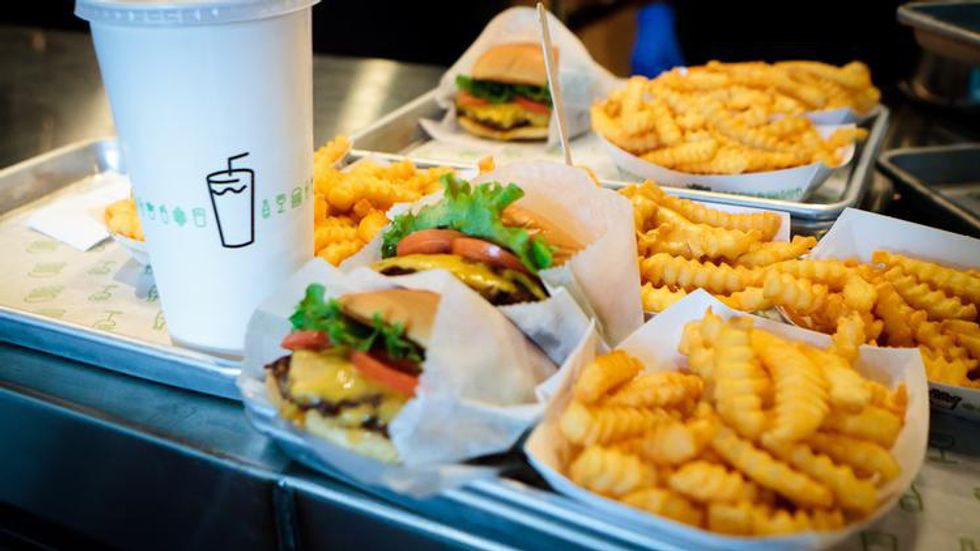 Does this even need an explanation?

3. Dylan's Candy Bar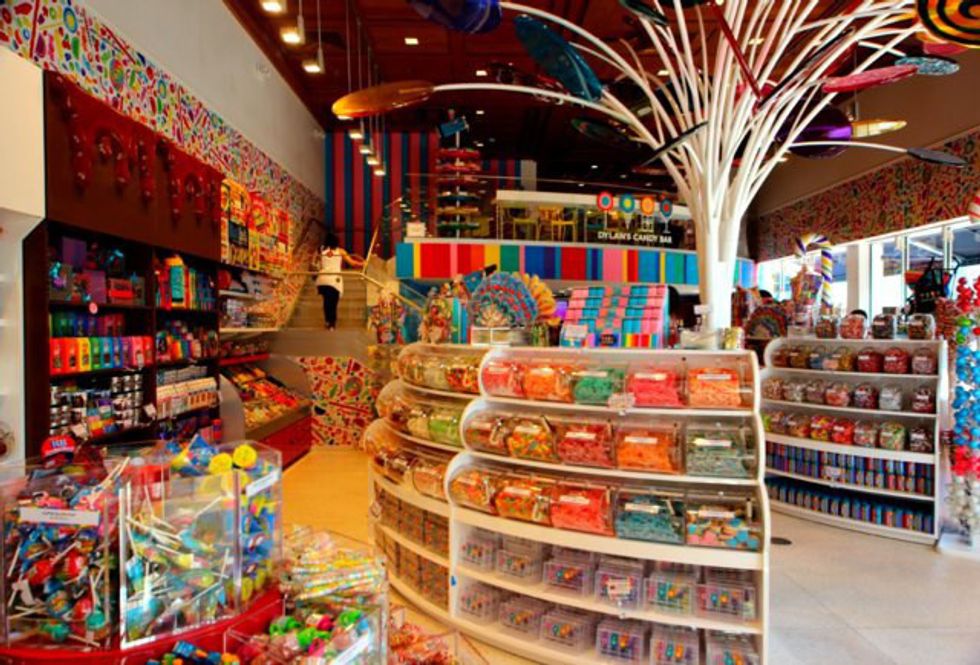 Dylan's Candy Bar could arguably be the real-life version of Willy Wonka's Chocolate Factory for it has masterfully intertwined chocolate, candy and intricate and fun designs into an incredible emporium. Fun fact: The owner, Dylan Lauren, is the daughter of fashion designer Ralph Lauren.

4. Max Brenner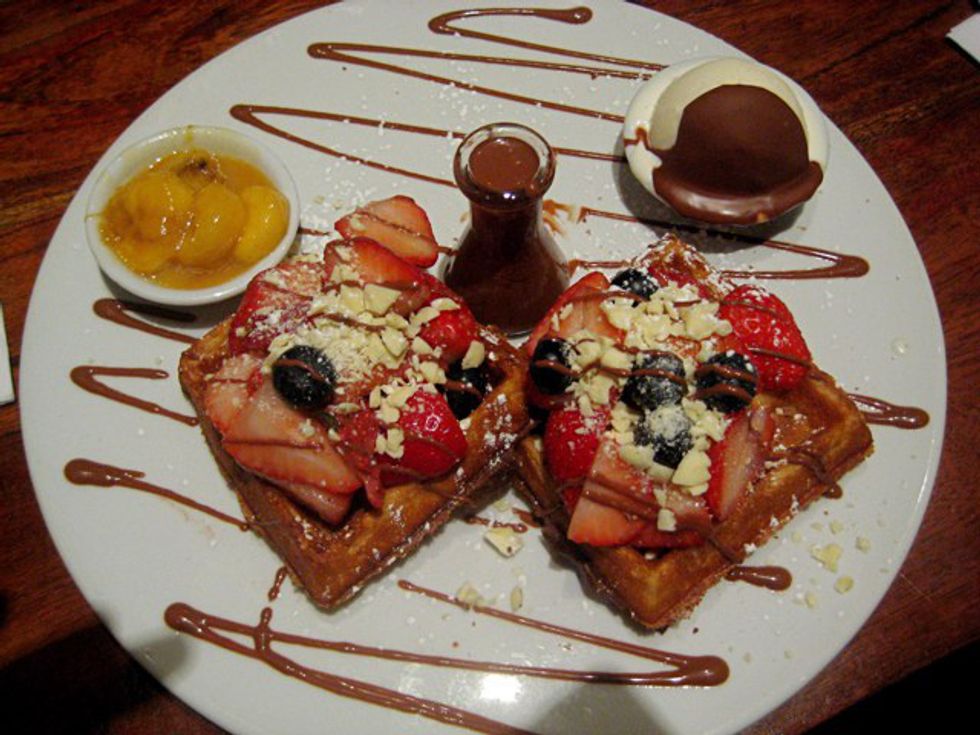 This chocolate restaurant has everything from fondue to waffles to milkshakes and everything in between. This restaurant will leave you with a sugar high and a satisfied palate.
5. Essex Taqueria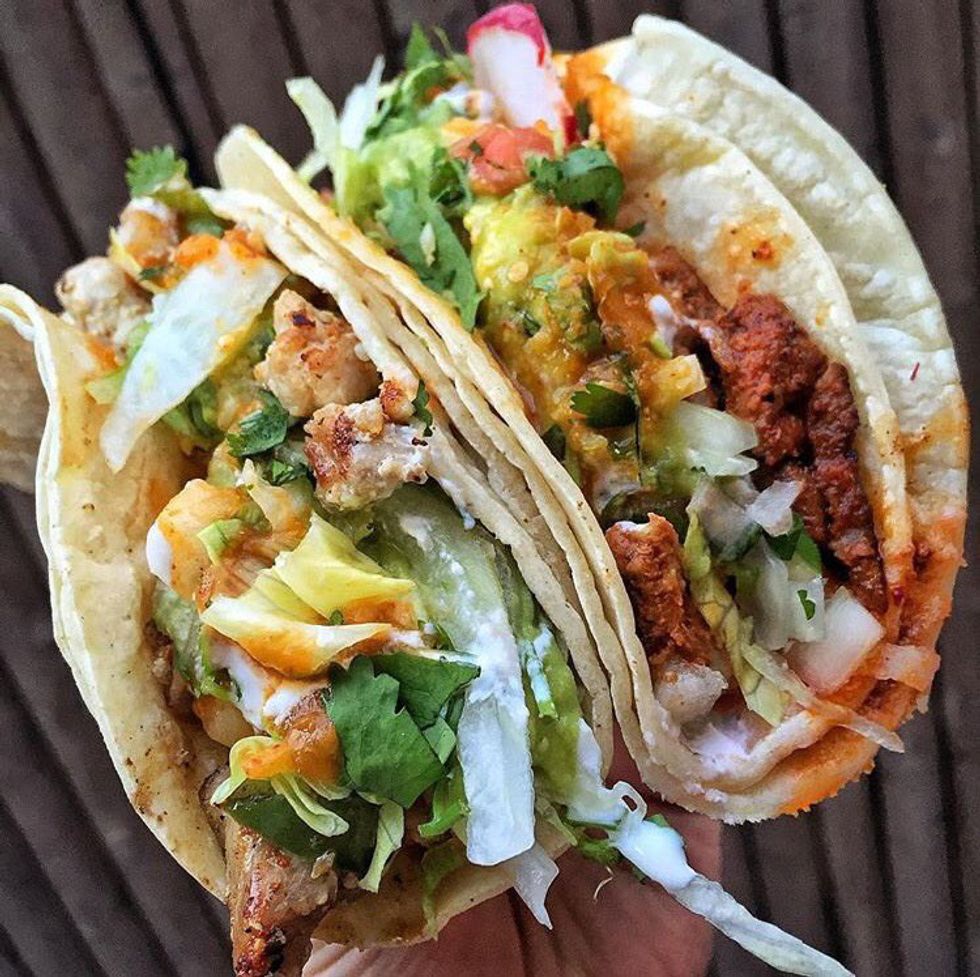 Move over, Chipotle. Specializing in Mexican cuisine, this restaurant is a must for the perfect tacos, burritos and quesadillas.
6. The Chocolate Room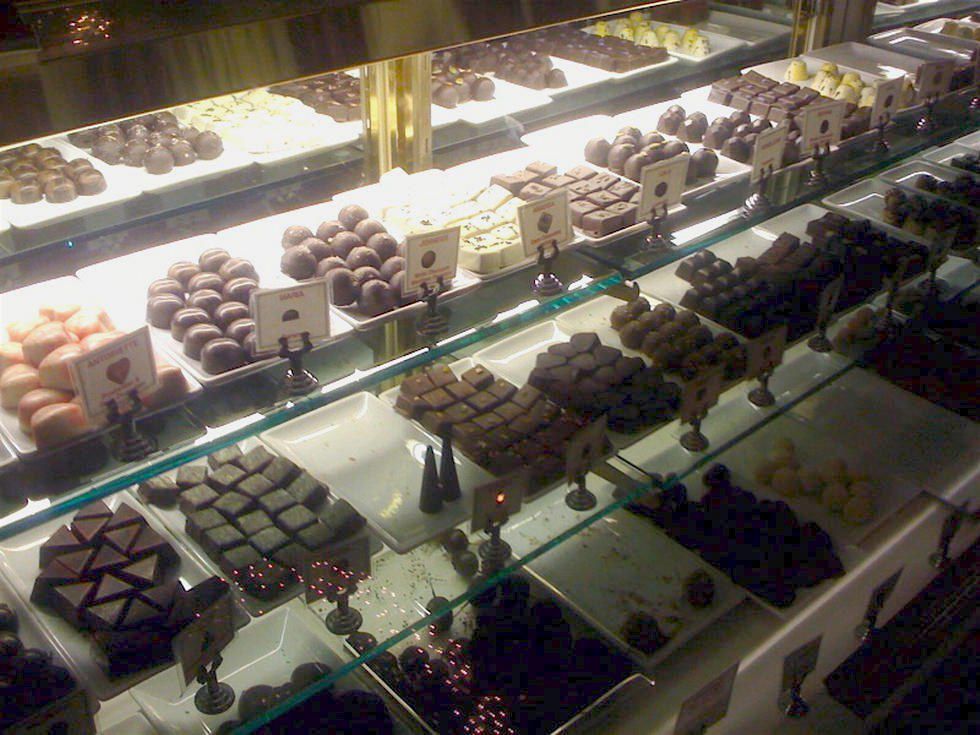 The name pretty much speaks for itself. This dessert palace is loved by many, including Oprah. The brownies are absolutely to die for.
7. Chick-fil-A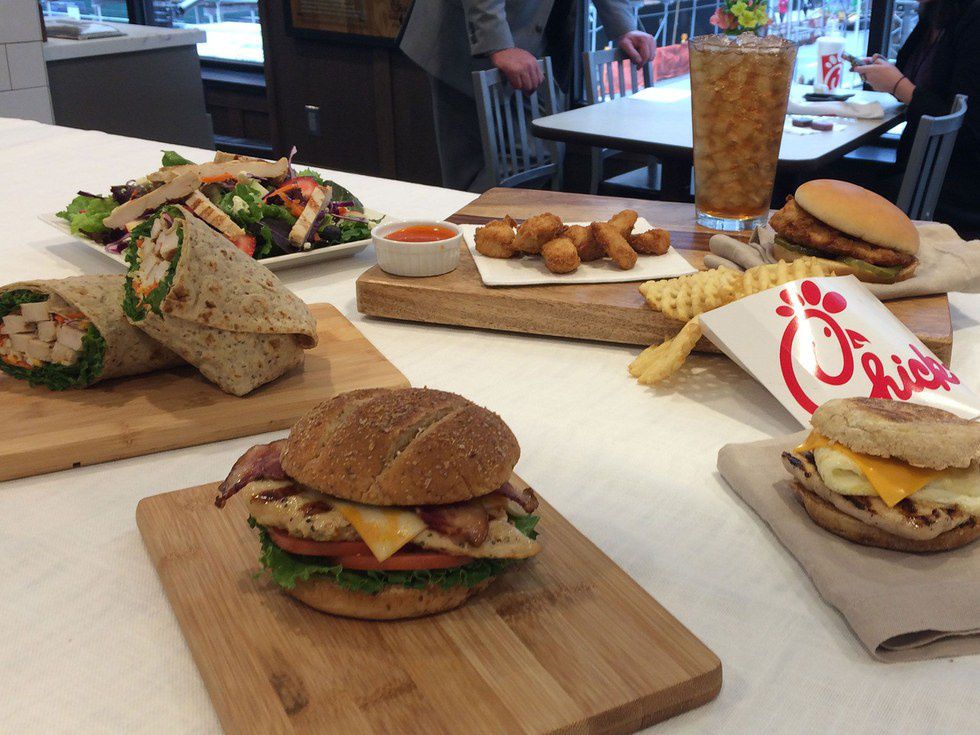 This is for any Northeasterners who have yet to experience the deliciousness of Chick-fil-A. The chicken tastes so fresh and natural and the waffle fries are the perfect side dish. You'll be forgetting McDonald's and Burger King ever existed once you taste this.
8. Black Tap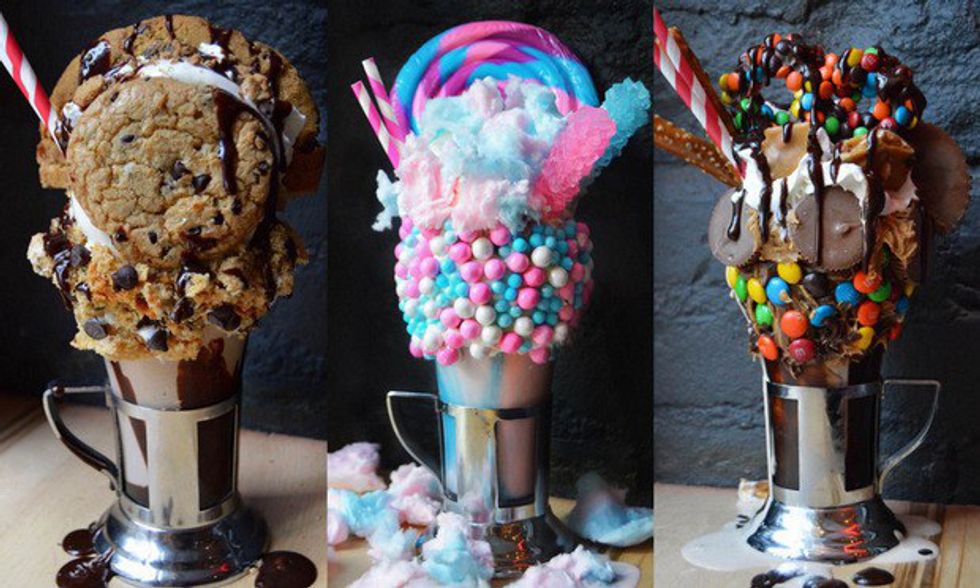 Come for the burgers and wings, but you'll stay for the shakes. You have probably seen some of their ridiculous milkshake creations on social media. Click here to see just a glimpse of their amazing milkshakes.
9. J.G. Melon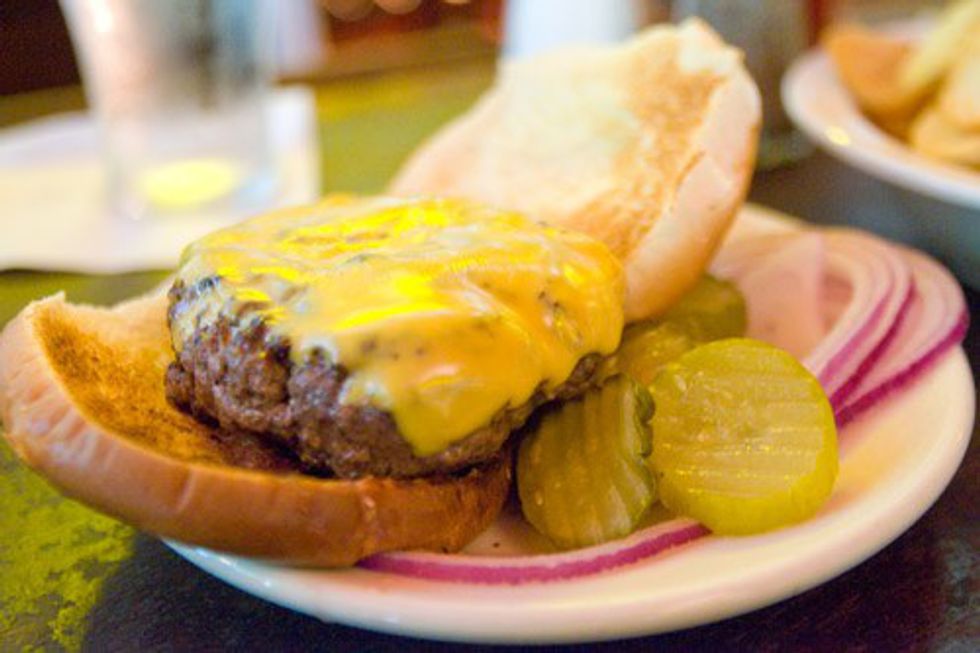 A semi-less-famous hot spot in the city, this cash only pub is known for its burgers. One bite and you'll be a goner.
10. The Plaza Food Hall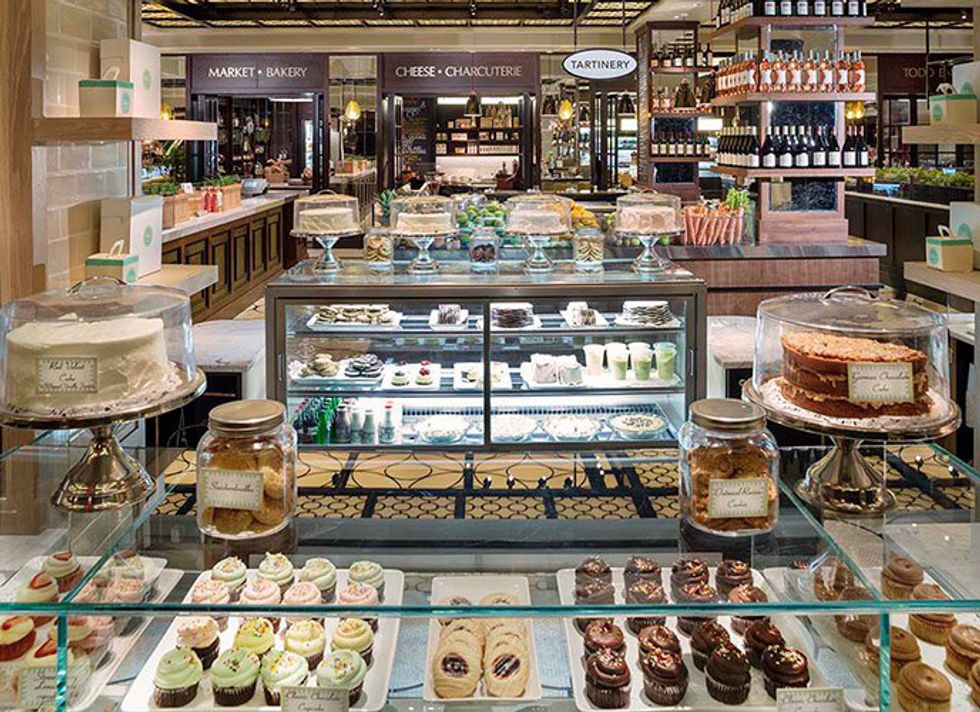 Rooted inside the famous Plaza Hotel, you know the expensive one where everyone wants to have their weddings, is a food hall home to twenty gourmet eateries. Macarons, crepes, subs, lobsters, caviar, this place has it all.
11. Katz's Delicatessen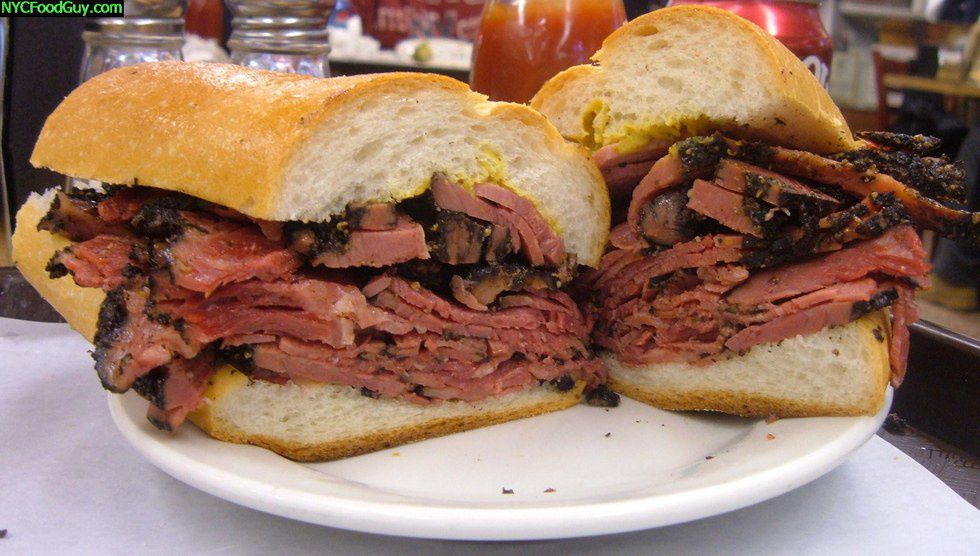 This deli has what many consider to be the city's best sandwiches and hot dogs. It appears in many TV shows and movies, such as "When Harry Met Sally." Trust me when I say that this deli will not disappoint.
12. Grimaldi's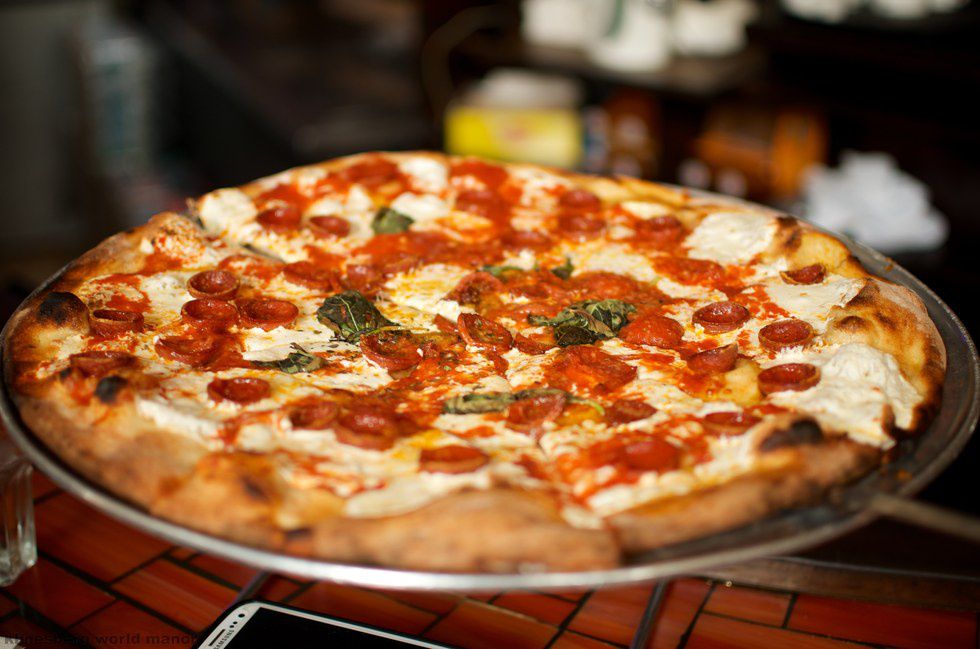 Best.pizza.ever. Enough said.