So the Olympic has just ended and we've witnessed 102 events. There were upsets, there were disappointments, and there were some amazing achievements. Anyone who goes to the Olympics has an inspiring story, they've all worked hard and sacrificed so much to get to that level of competition. Here are some of those stories that stuck out to me.

U.S. Men's Curling Team
There was a time when the US Curling team was known as "Team Reject." But this Olympics changed all that when they won gold over Sweden.
Mirai Nagasu- United States- Figure Skating
Mirai Bagasu became the first U.S. woman to land a triple axel in Olympic competition and helped Team USA win bronze in the team skate.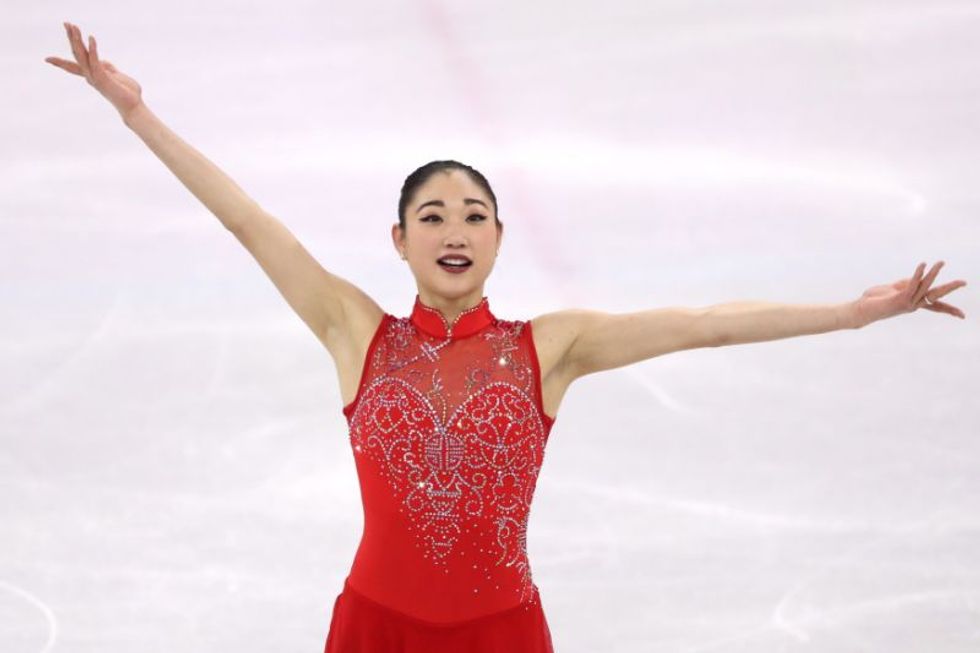 Marit Bjoergen- Norway- Skiing
A successful skier from Norway? That's not that surprising I know but this skier from Norway won her 14th medal at the 2018 games and is now the most decorated athlete in Winter Olympic history.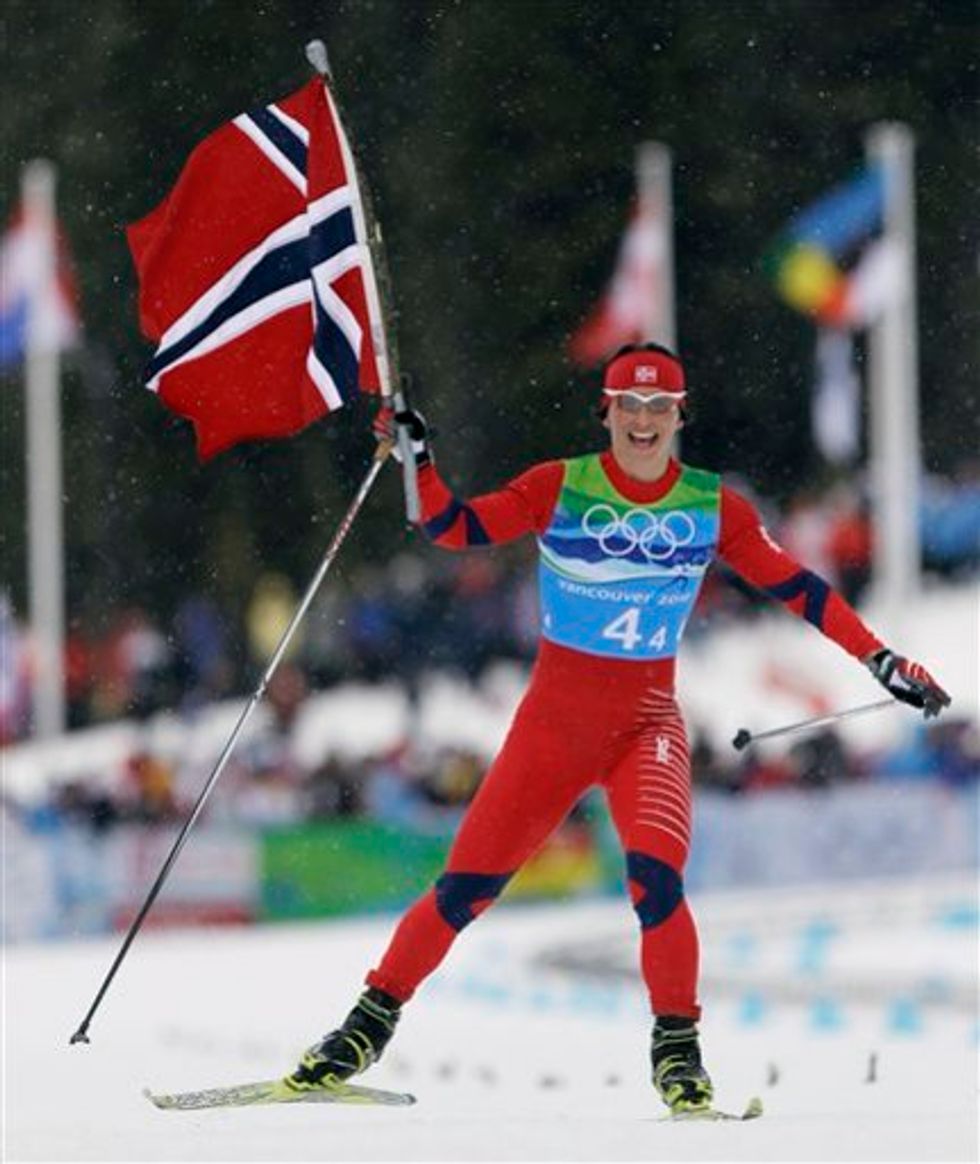 Pita Taufatofua- Tonga- Cross-Country Skiing
Pita had seen snow for the first time a year ago. He took up cross-country skiing a year ago and he qualified to compete in the Pyeongchang Olympics. Honestly, that's already incredibly impressive. But you might recognize Pita from the 2016 Rio games opening ceremony. He entered the PyongChang opening ceremony the same, shirtless, oiled, and all. He finished 114 out of 116 in his nearly 10-mile event he said he would "rather finish toward the end of the pack with all of my friends than somewhere in the middle by myself. We fought together, we finish together." But don't say goodbye to him too soon. He plans on making an appearance in the 2020 Tokyo games; "Three Olympics, three different sports let's see if it can be done." I don't know about you, but I can't wait.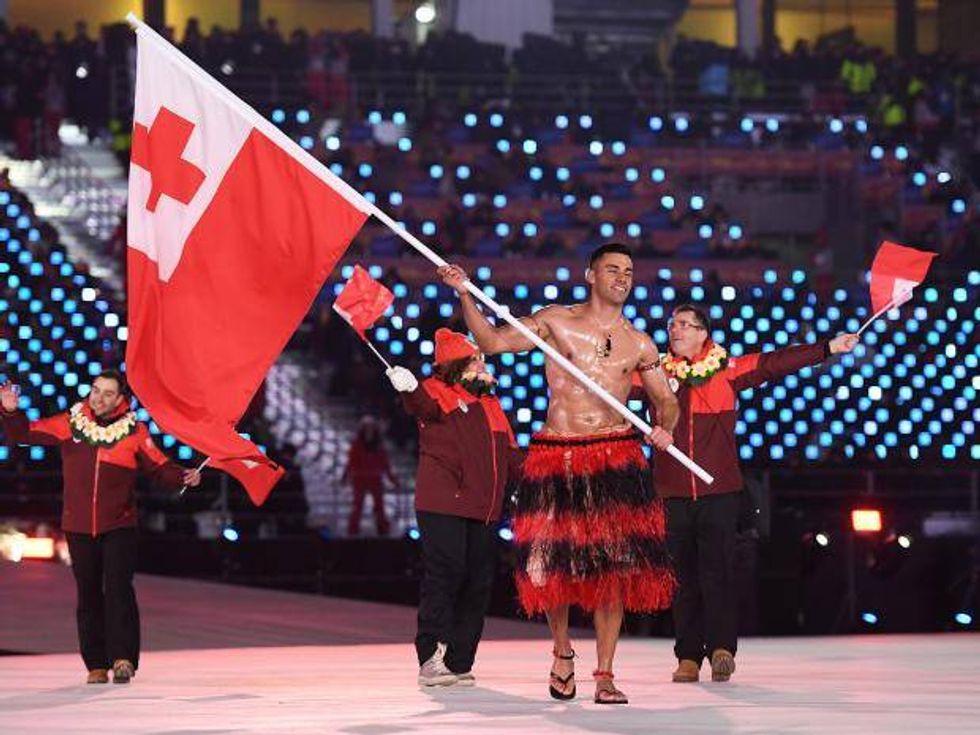 German Madrazo- Mexico- Cross-Country Skying
This is Madrazo's first ever Olympics. He finished dead last after the 15km race, but he didn't care. He grabbed a Mexican flag and crossed the finish line as he was cheered on by other skiers who had already finished. One of those skiers was Pita Taufatofua. They're besties and I love it.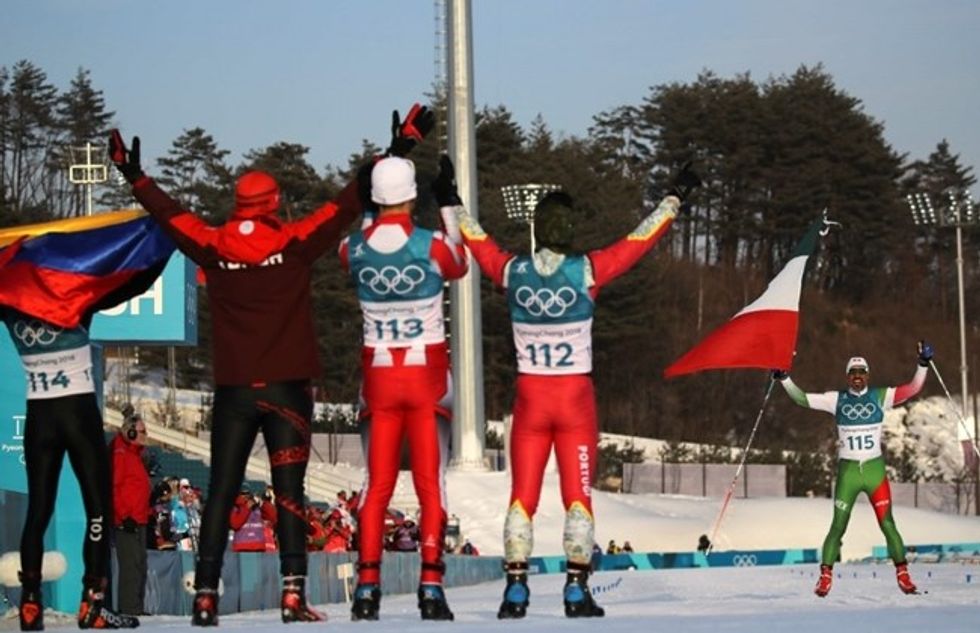 U.S. Women's Hockey Team
The U.S. and Canadian's hockey teams have had a rivalry for quite a while and the US won in an overtime shootout. Team U.S. won gold and ended a 20-year drought.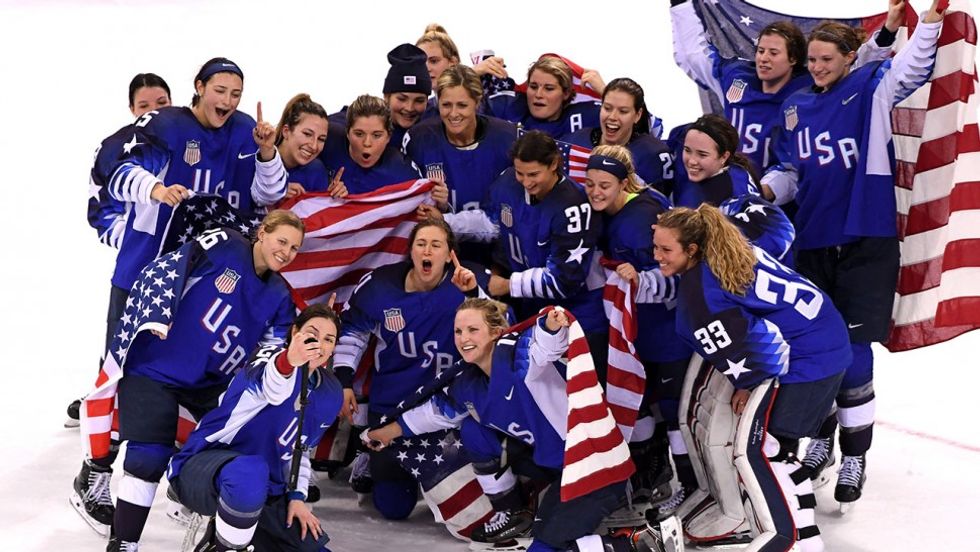 Jazmine Fenlator-Victorian and Carrie Russell-Jamaican- Bobsled
The Jamaican bobsled team is a staple of the winter Olympics and really captures the true spirit of the Olympics. This year they sent a two-person bobsled to compete in the women's competition. Thier coach quite, taking the bobsled, and Red Stripe swooped in just in time and offered to buy the Jamaican team a new one. They did not get far into the competition, but they managed to compete at the highest level at the Olympic games and that alone is a huge accomplishment for anyone.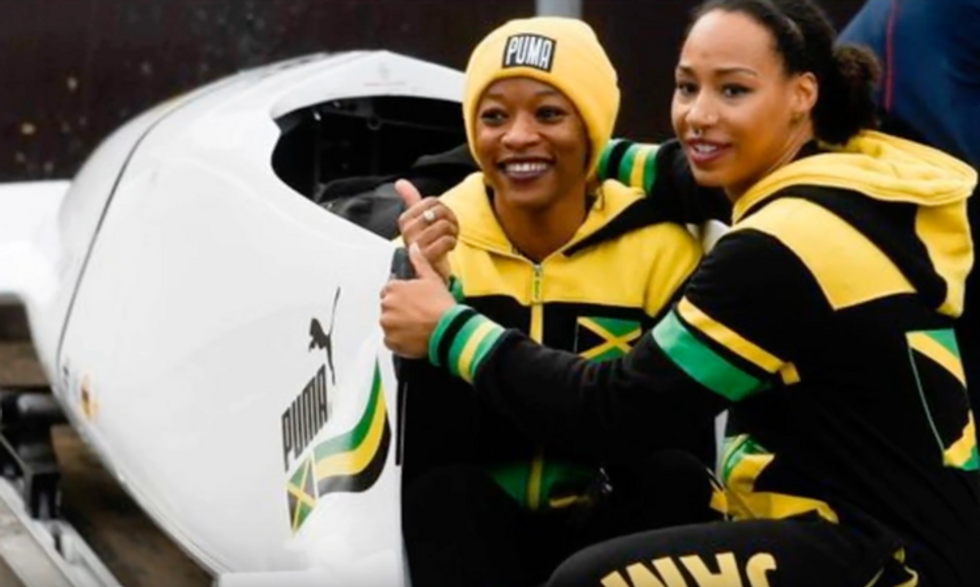 Seun Adigun, Ngozi Onwemerem, and Akuoma Omeogo- Nigeria- Bobsled
This is the first ever team from any Africa nation to compete in a bobsled in Olympic history. They came to the Olympic games with the intention of representing Africa and showing that anybody can do anything from any climate or continent. They finished 20th out of 20 with a time of 52.21 seconds a personal best.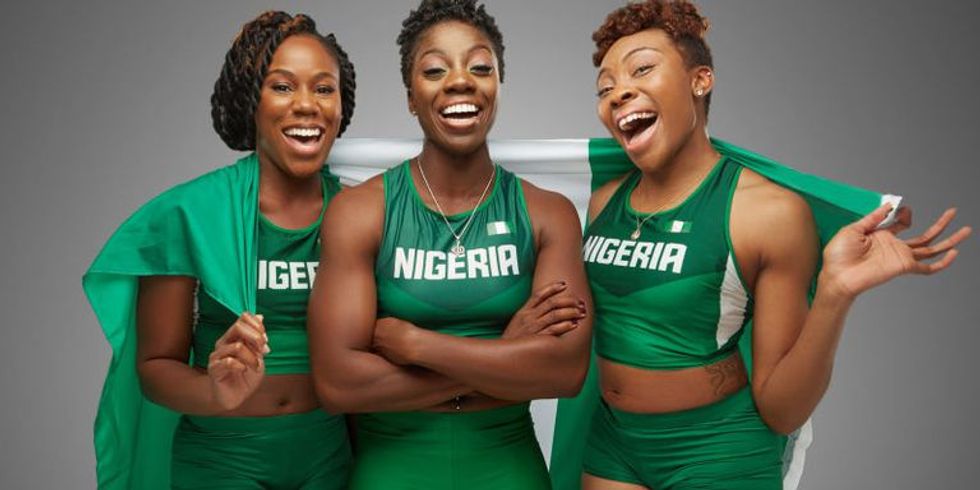 Simidele Adeagbo- Nigeria- Skeleton
The Nigerian bobsled team wasn't the only athletes from Nigeria competing in these games. In fact, that bobsled team actually inspired Adeagbo to find the sport of skeleton and compete in these Olympics. Adeagbo was the technically the first winter Olympics competitor from Nigeria in history because her event was scheduled before the bobsled event. Adeagbo was the first African woman to compete in Skeleton.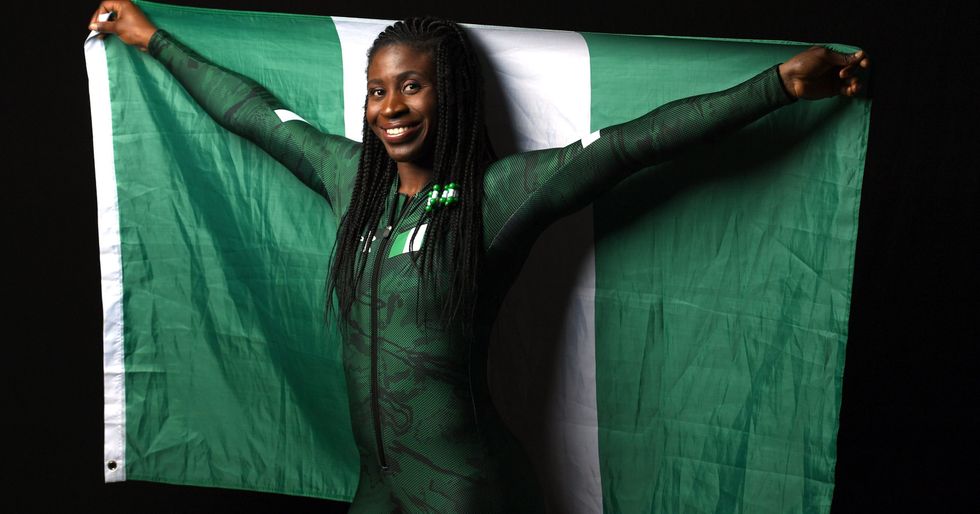 Aliona Savchenko and Bruno Massot- Germany- Pairs Skating
This figure skating pair earned a 159.31, the highest score for pairs skating ever awarded in Olympic history. Seeing Sacvhenko at these winter games was a surprise because she wasn't expected to compete as it was her fifth Olympic games. But fifth times a charm and she won gold.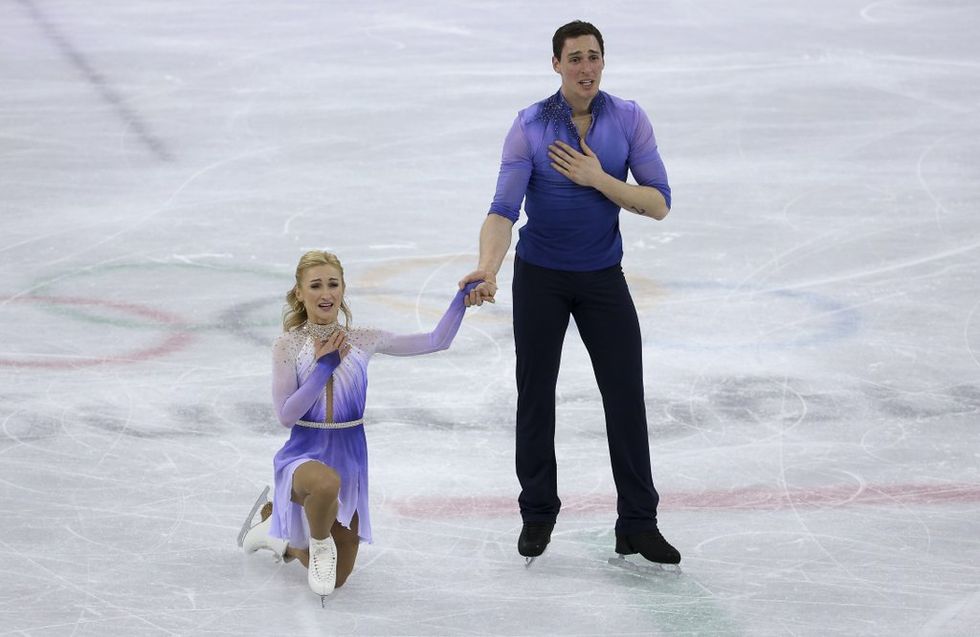 Ester Ledecka- Czech Republic - Super G Skiiing
Ledecka is a world champion snowboarder and won gold in the parallel giant slalom in snowboarding. That wasn't the surprise. The surprise was when she beat the favorite for the women's Super G by 0.01 seconds. She stood there in shock staring at the giant timer along with the rest of us.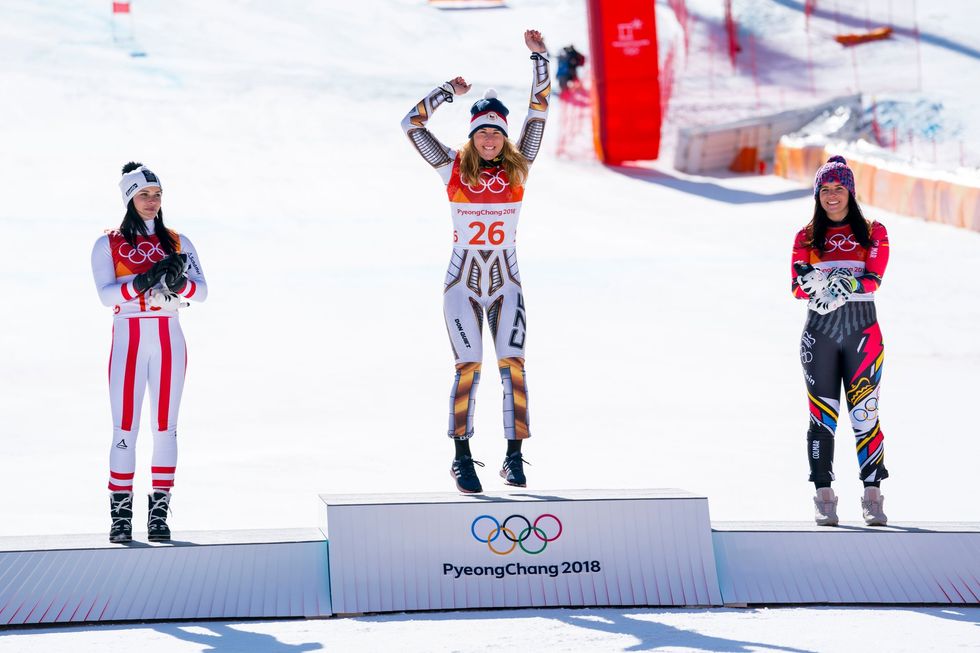 Jessie Diggins- United States- Cross Country Skying
Diggins, along with her teammate Kikkan Randall, won gold in women's cross-country skiing, the first ever for America. It was particularly inspiring watching her last 100m dash to the finish line. Diggins was also the flag bearer for Team USA at the closing ceremonies.