Going to or back to college can tend to be very overwhelming. However, one thing that is new and exciting for most who attend a university is living away from home, on campus and having a dorm room. This is an empty and fresh space of your own that you are allowed to do (basically) whatever you want with. So why not make the best out of it and make this place feel as comfortable and homey as possible?! Here are some tips or advice to help you obtain a "Pinterest worthy" and comfortable dorm room to spend these few months in.
1. Dec out your door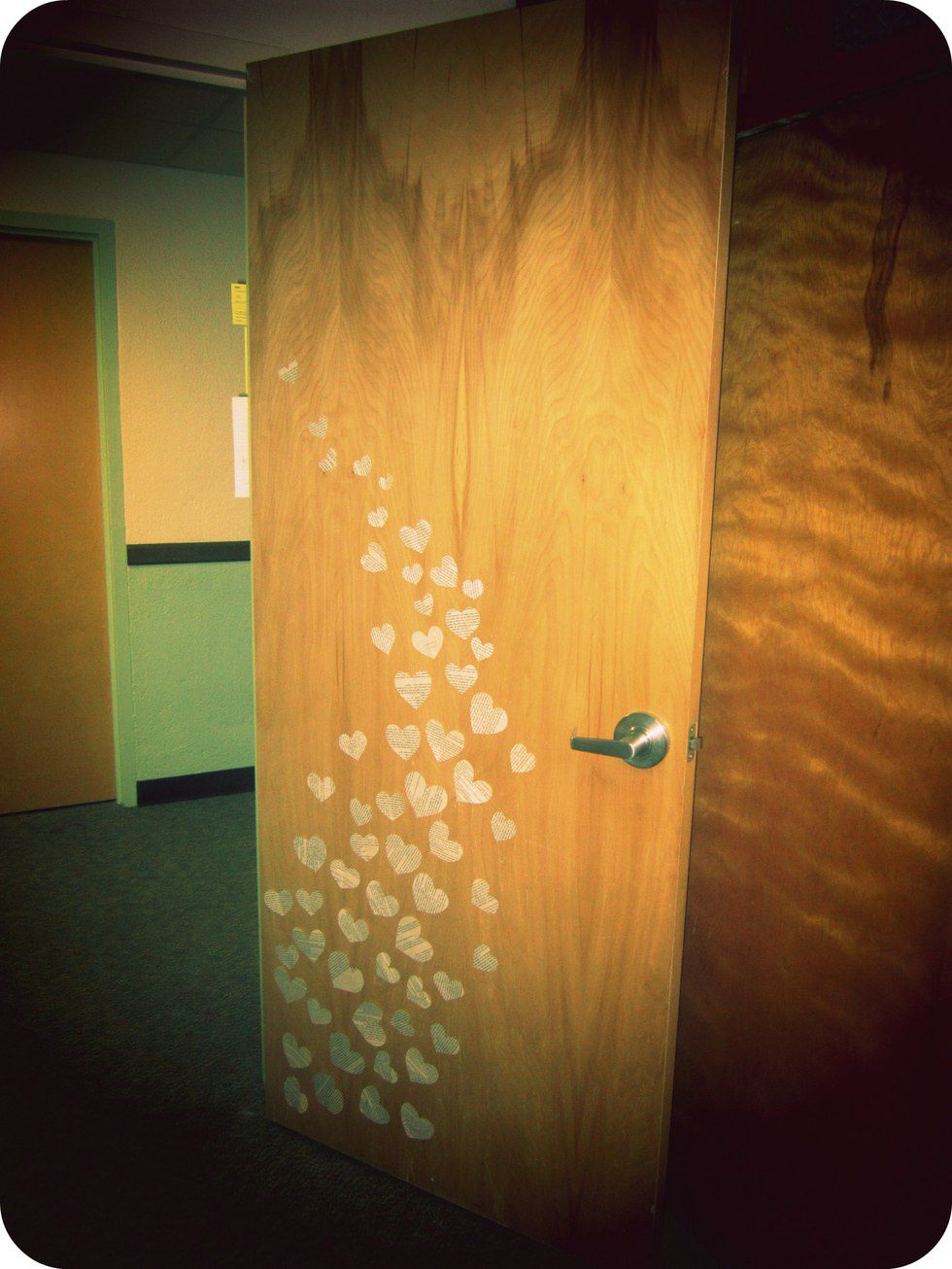 This can be done with anything from painters tape, washi tape, paper, or anything. This makes your entry way a little different than others and hard to pass up as you are getting used to the location of your new room.
2. Keeping the sun out in the mornings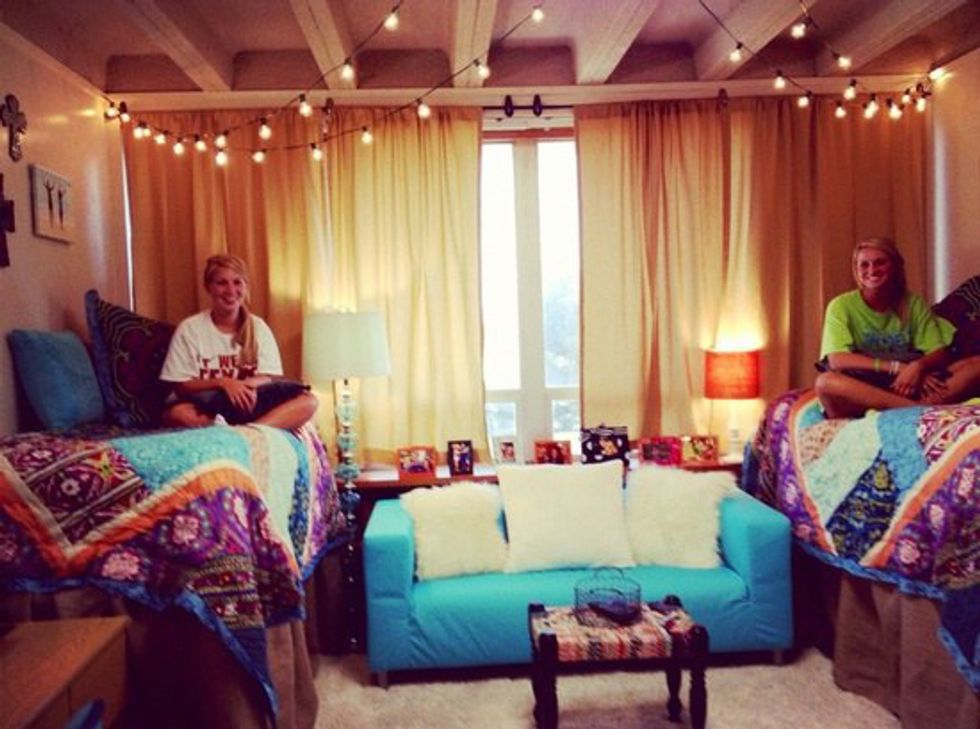 This may sound crazy or unnecessary, but I promise you that you will sleep much better without the sun shinning into your face on the weekends!
3. Bare walls are Boring!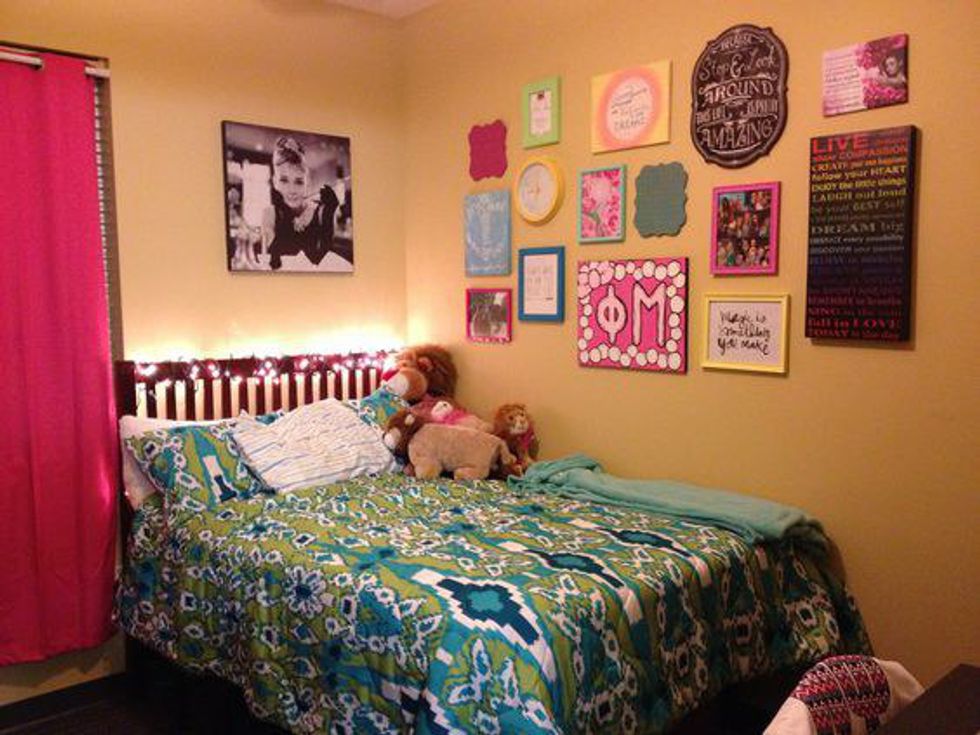 A dorm room with all earth-toned, white, or cream colored walls can make you feel trapped or not at home. Adding in hand-made or store bought paintings, posters, and any other decoration adds your own personality to your dorm room.
4. Memories from home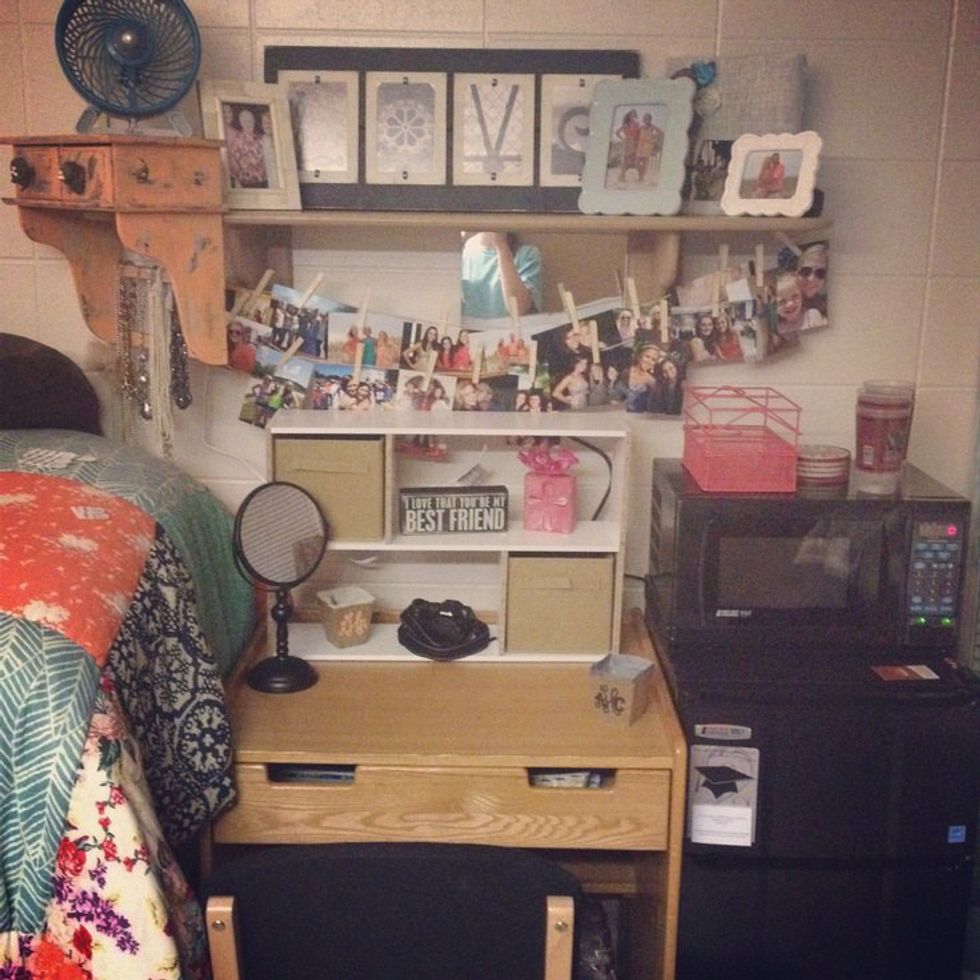 Pictures are also a very good item to add to your room. This will help you keep your memories prior to college fresh and also help you feel connected to everyone back home.
5. Clean and Organized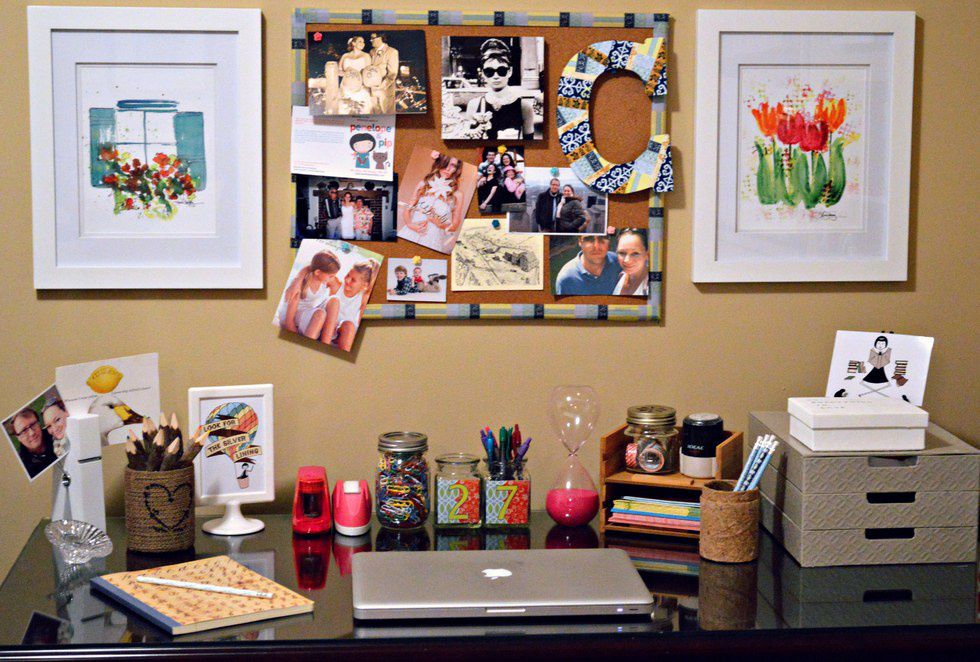 Clutter tends to be very distracting. Keeping your desk space neat and organized will help you feel comfortable, less stressed, and will really help you focus on your studies. Investing in storage cubes for your desk drawers and other storage organizers is a great idea!
6. Avoid the dungeon feel!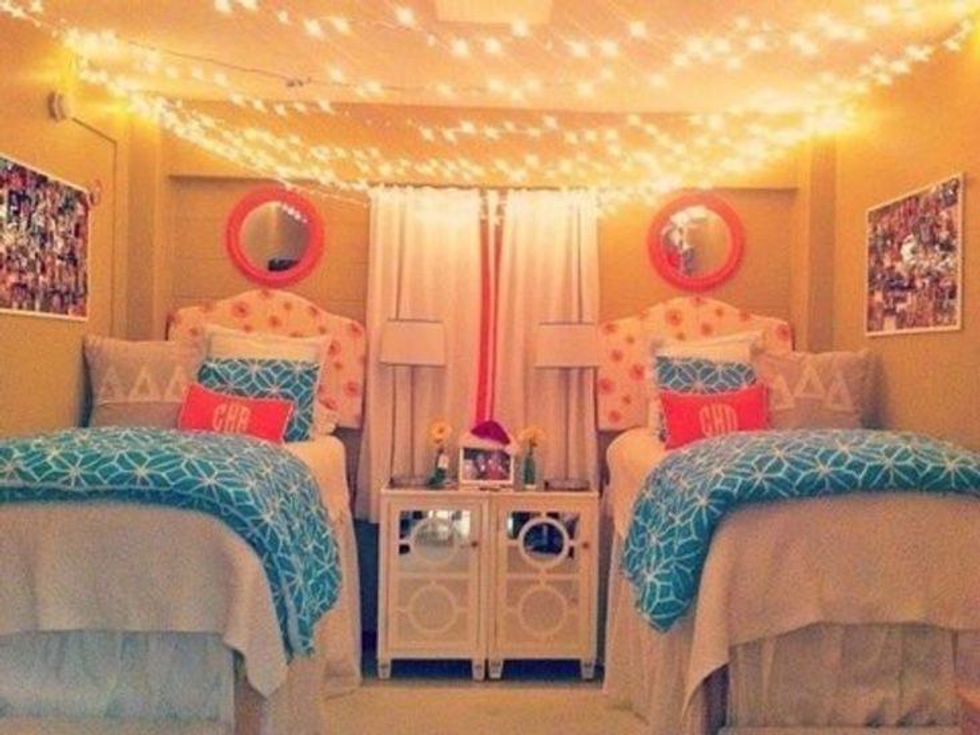 Unless it is movie night, no one wants a dark and gloomy room. Dorm rooms tend to not have the best and brightest lights. Therefore, a few lamps and cheap Christmas or dorm lights can add brightness and some decoration to your room.
7. Colorful rugs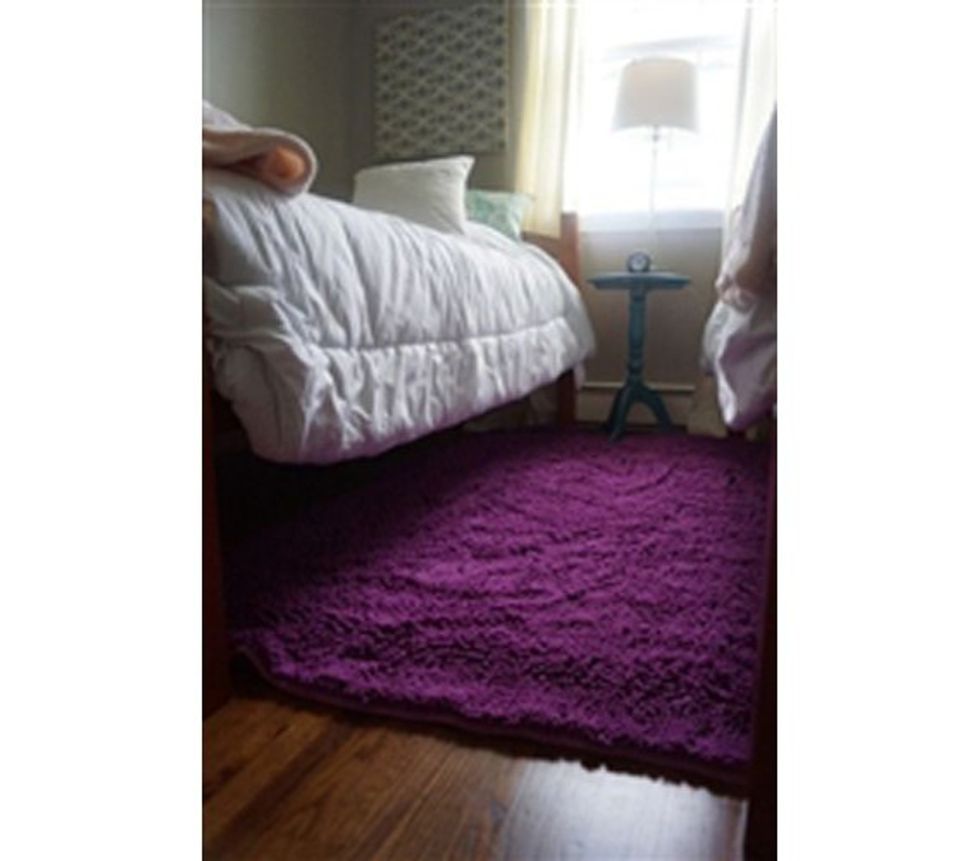 Sometimes the floors tend to be hard and uncomfortable, therefore a fuzzy rug can be helpful. A nice cheap rug can also simply add some color to your room.
8. Storage!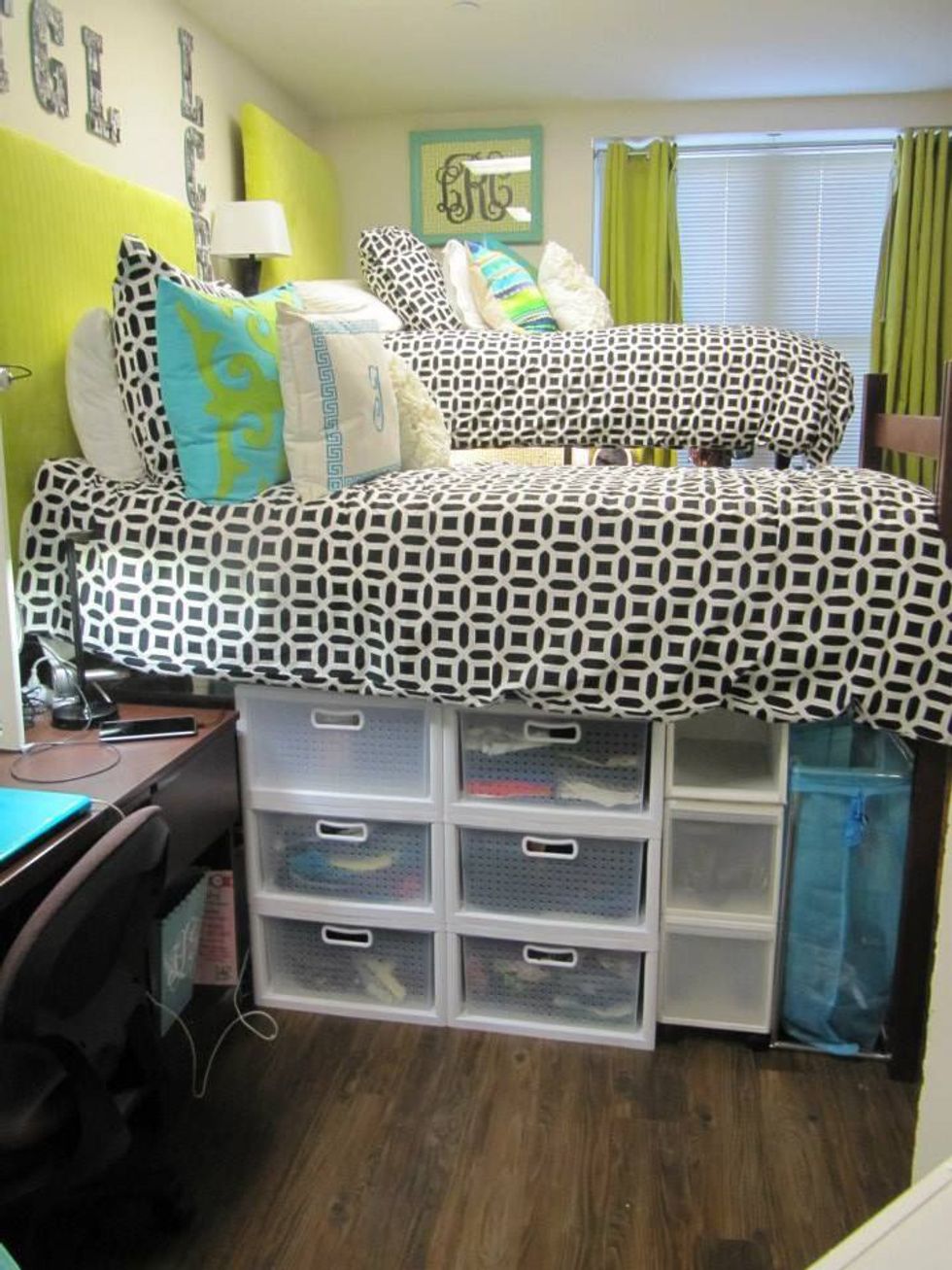 It is very easy for this small space to get messy and feel cluttered. Storage is a necessity!
9. Mini fridge and microwave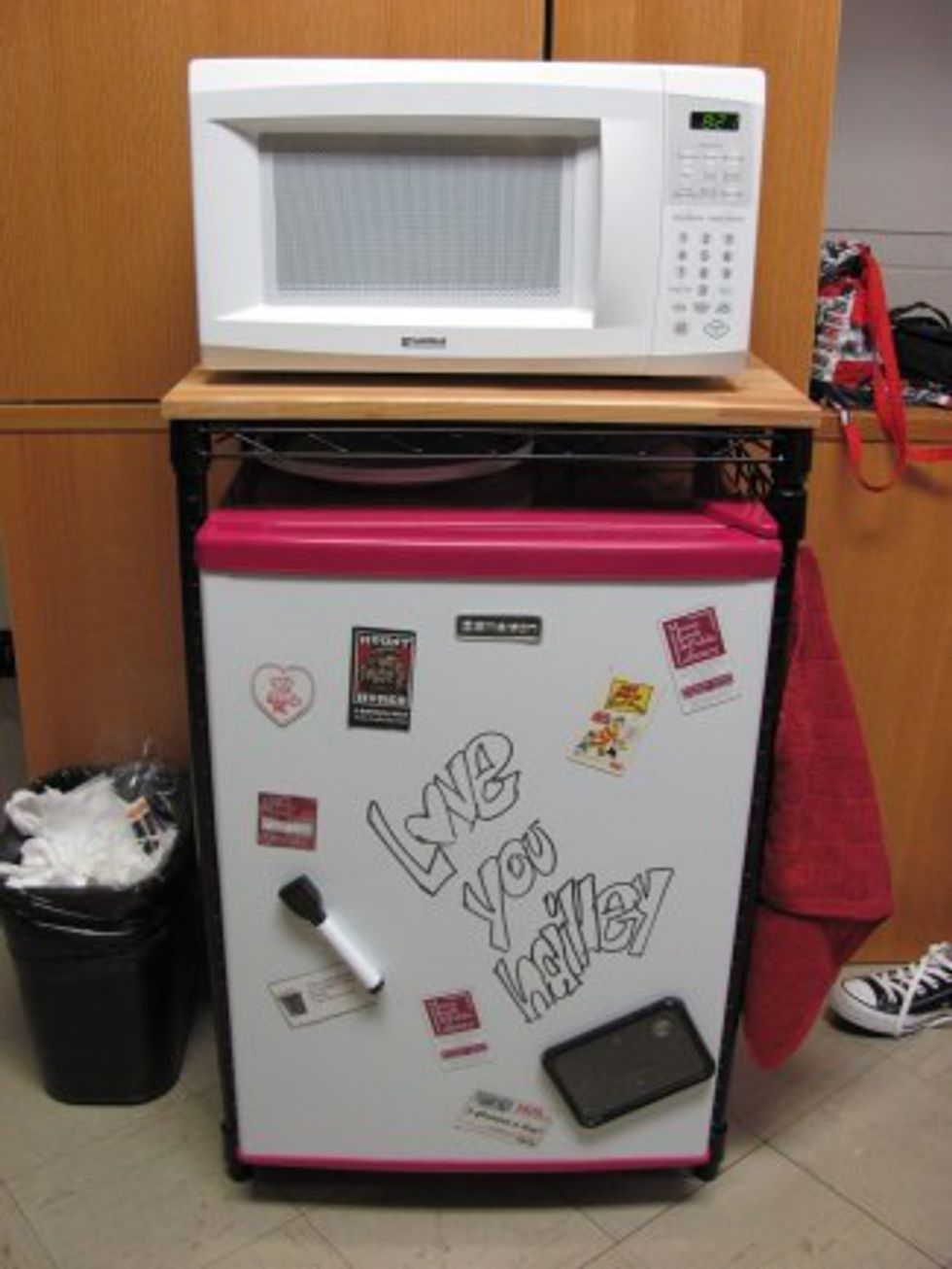 This is very helpful for when you are in a rush and do not have time to go to the cafeteria. Also, late night snacks are often occurring!
10. Reminders & messages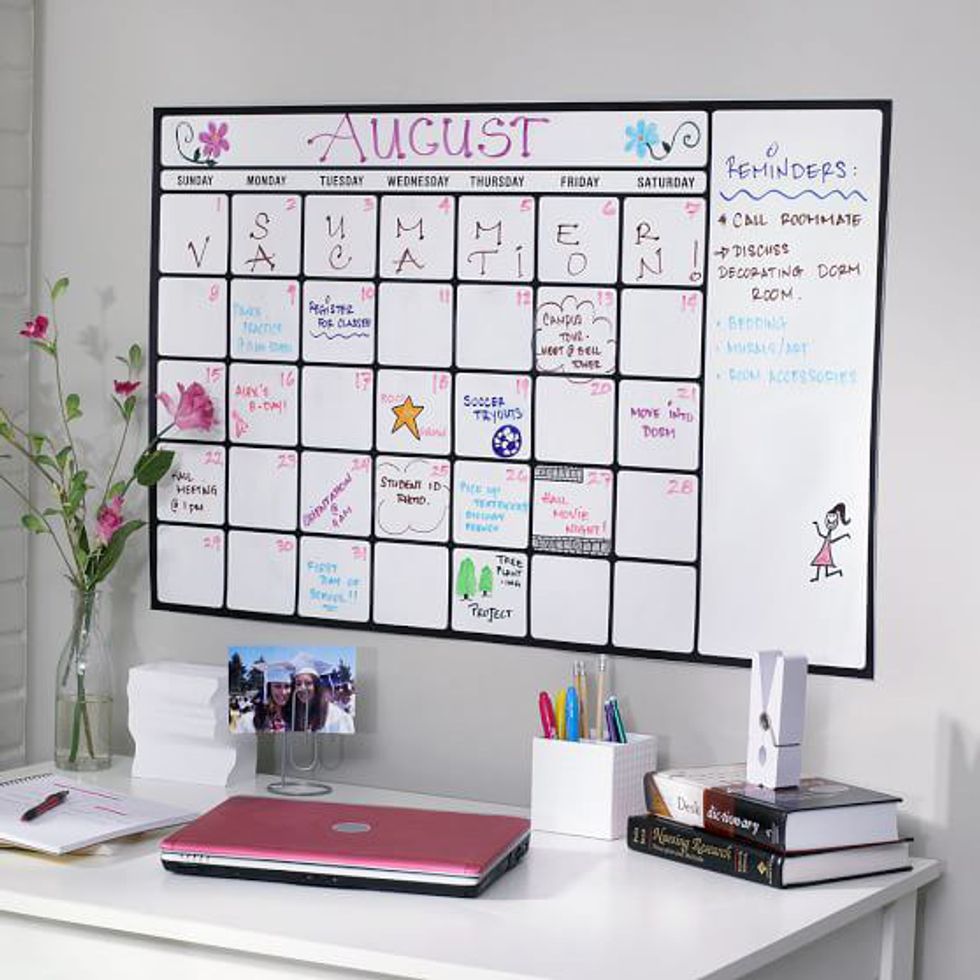 Dry erase boards are very helpful when keeping track of your schedule, reminders, upcoming events and more!
11. Entertainment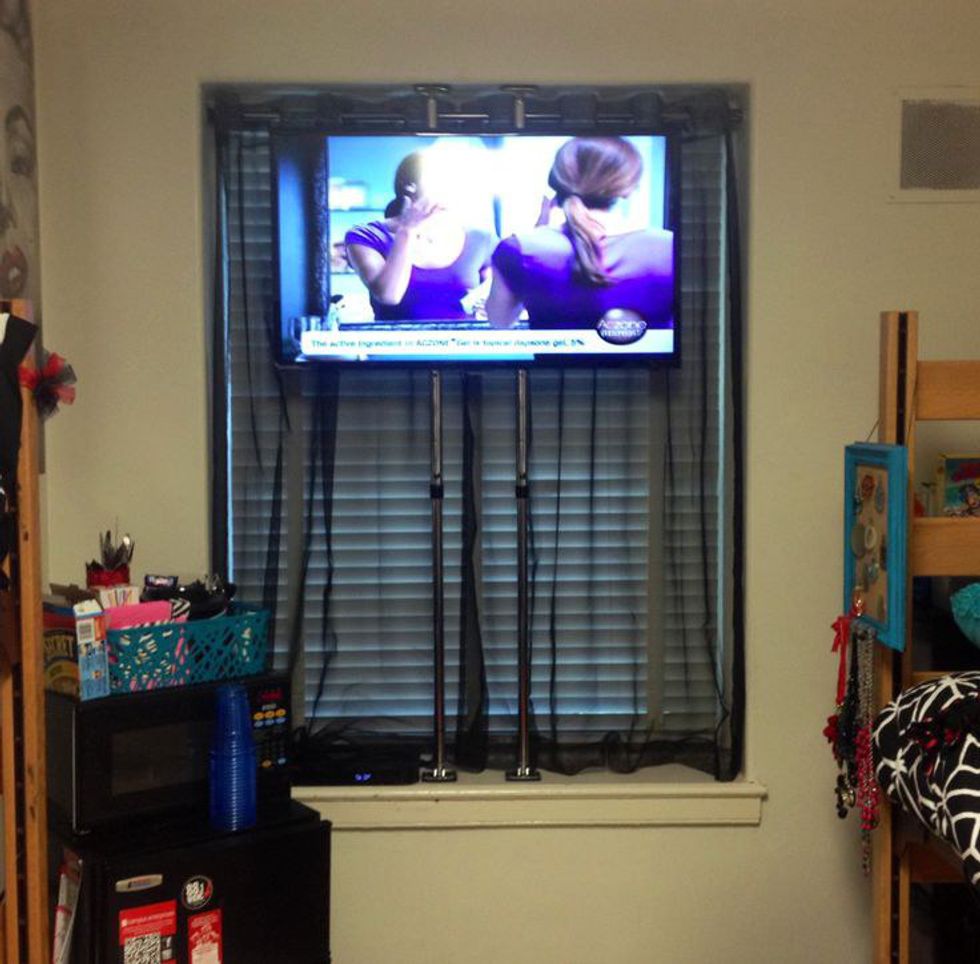 We all need to keep up with our latest shows. So a television is a must have for movie nights with your friends or that "Netflix n Chill" time.
Hope you enjoy decorating your dorm room and enjoy your year at college!