Disney's California Adventure is a park unlike any other in the Disney family. This is the only park that takes a majority of its theme from history and real locations. The park is packed with history and homages to locales throughout the Golden State and recognition of California wouldn't be complete without an understanding and respect of the adult beverage industry. From wine country to craft breweries, California has the best of the best for the 21 and older crowd and Disney's California Adventure is no different. Below is a list of the 11 best places in California Adventure to drink:
1. Cove Bar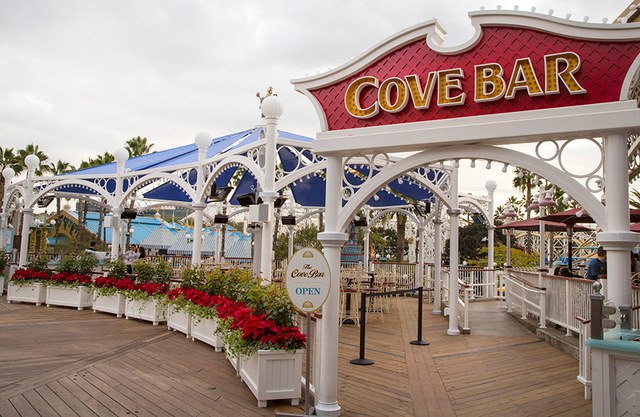 What was once California Adventure's best kept secret, Cove Bar's popularity has spread like wildfire causing the location to recently expand. This outdoor bar, located behind Ariel's Grotto, overlooks Paradise Pier which makes it a great place to relax and even catch the World of Color nighttime show.
What to try: The Cove Bar has a "secret menu" of signature drinks. Try the "Zombie": a drink that contains a number of different kinds of rum including Bacardi 151 and just a "splash" of fruit juice; "The Fun Wheel": a colorful fruity drink, similar to an AMF with vodka, gin, tequila, rum, and blue curaçao and lemonade that packs a punch; "The Black Pearl": similar to a long-island iced tea with a splash of Sprite.
2. Sonoma Terrace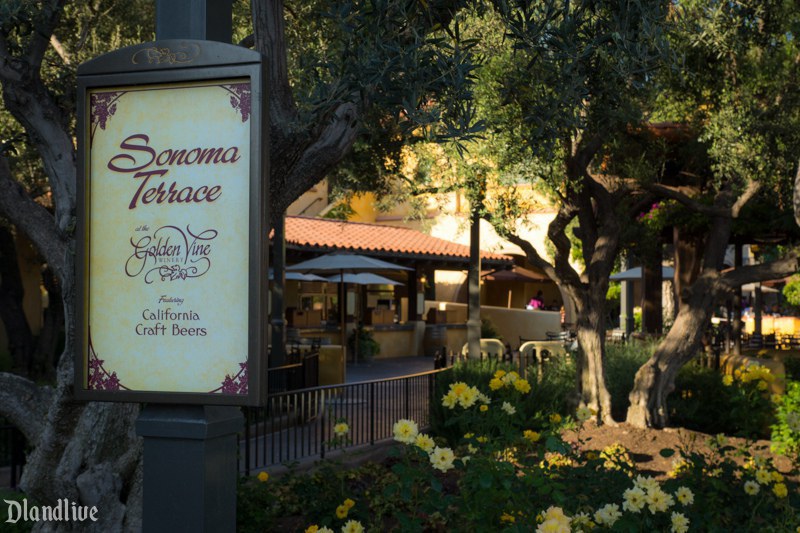 Located across from Cars Land and Pacific Wharf, Sonoma Terrace is Wine Country personified. A great place for wine-lovers to relax and, if you aren't a roller coaster person, wait for your party to go through the thrill rides. If possible, grab a seat near the railing in the afternoon and watch the Pixar Play Parade with a glass of vino.
What to try: Wine and Cheese box.
3. Carthay Circle Lounge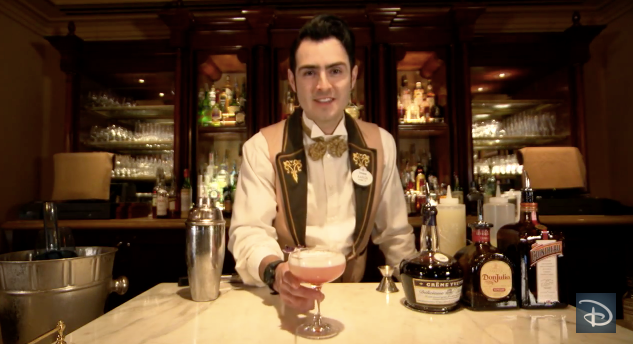 Take a step into Old Hollywood in this classy, upscale lounge. The bartenders here are absolute experts when it comes to cocktails, even going as far as to customizing ice. This is also the location of the 1901 Lounge, an area only available to members of the exclusive Club 33.
What to try: Any classic cocktail, but I recommend a Carthay Manhattan.
4. Bayside Brews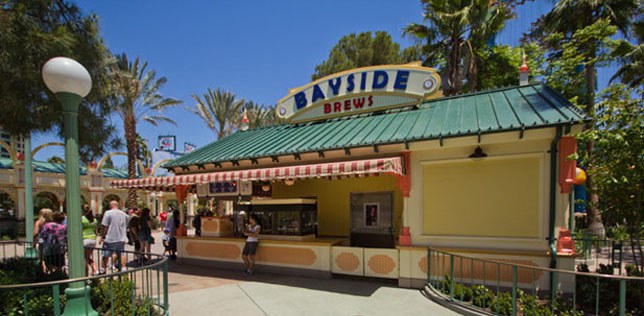 Bayside Brews is a blink-and-you-miss-it kiosk next to the Silly Symphony Swings. It serves craft beer and rarely has the lines like other beer kiosks in the park.
What to try: Sierra Nevada Torpedo IPA or the Karl Strauss seasonal beer.
5. The Cozy Cone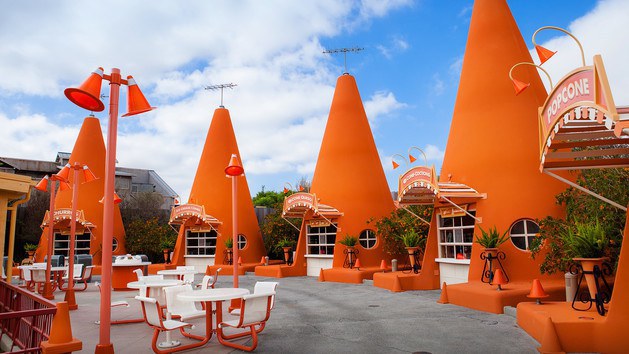 These little cones in Cars Land offer a variety of different treats to eat, but their signature cocktail is something else all together. The Vodka Pomegranate Limeade is delightfully refreshing: especially in the shade-deficient Cars Land.
What to try: Vodka Pomegranate Limeade
6. Rita's Baja Blenders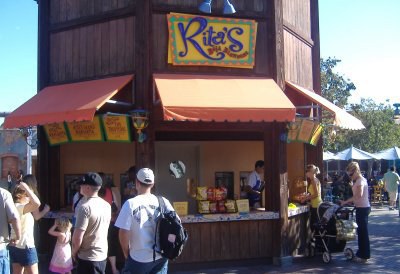 Another location to grab a refreshing drink, Rita's is located in the center of Pacific Wharf. This shack offers blended margaritas in strawberry or lemon-lime and you can even add a splash of Grand Marnier. This is a great stop, especially if you like your margaritas on the sweet side.
What to try: Strawberry margarita
7. Smokejumpers Grill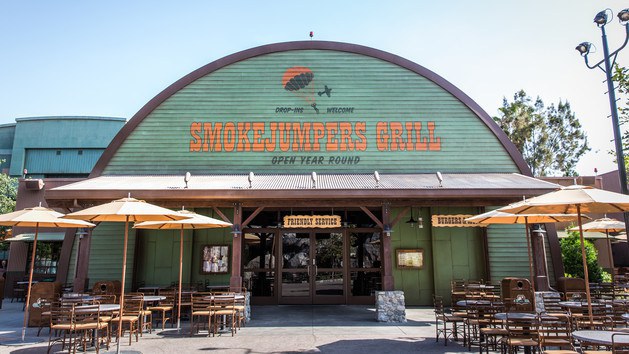 The only eatery in the Grizzly Peak area of the park, this quick service restaurant is incredibly enjoyable. In addition to being the only location to offer chili fries, Smokejumpers Grill also offers sangria. This tasty fruit/wine combination is a great compliment to a number of meals at this location. Sip your sangria while looking at all the detailed decorations in the establishment. Smokejumpers also has Budweiser, Bud Light and Karl Strauss Handcrafted Beer.
What to try: Sangria
8. Flo's V8 Cafe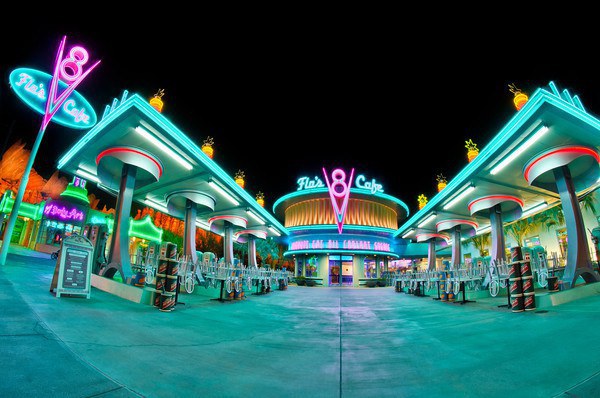 If you are a fan of comfort food and beer, Flo's is the place for you. In addition to some amazing entrees and desserts, Flo's also offers a large selection of "specialty beverages" for a quick service restaurant. For beer fans, Flo's offers Fess Parker Riesling, Racer 5 IPA and Grand-Am Pale Ale. For wine enthusiasts Byron Chardonnay, Chalone Pinot Noir and Red Sangria are available.
What to try: Racer 5 IPA
9. Hollywoodland Backlot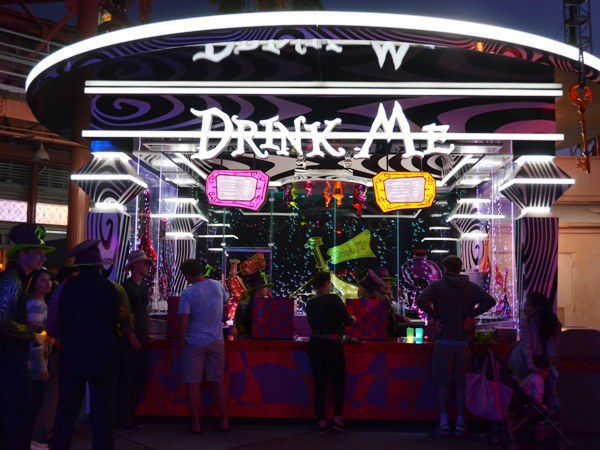 The area near the Monsters, Inc. Mike & Sulley to the Rescue attraction is called the Backlot. This area is home to a nighttime party that has cycled through a number of themes from Tron to Alice in Wonderland to Frozen. This area also offers a number of themed cocktails that are pretty stiff.
What to try: The featured cocktail.
Honorable Mentions
10. Hearthstone Lounge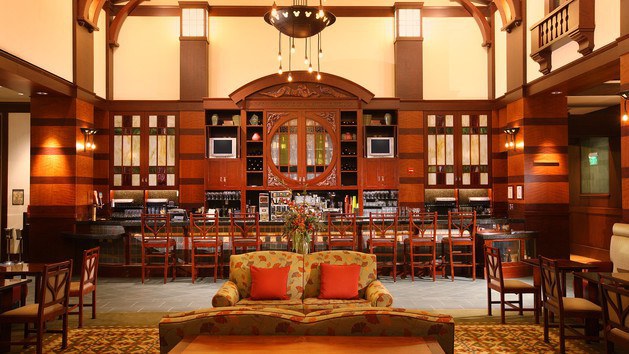 While not actually located inside California Adventure, this bar, located inside The Grand Californian hotel, can be accessed directly from California Adventure via an entrance across from Grizzly River Rapids. This opulent lounge offers beautiful indoor and outdoor fireplaces. This bar is full stocked and offers appetizers as well.
What to try: Magical Star Cocktail - X-Fusion Orange Mango and Passion Fruit Liqueur, Parrot Bay Coconut Rum, and Pineapple Juice
11. Trader Sam's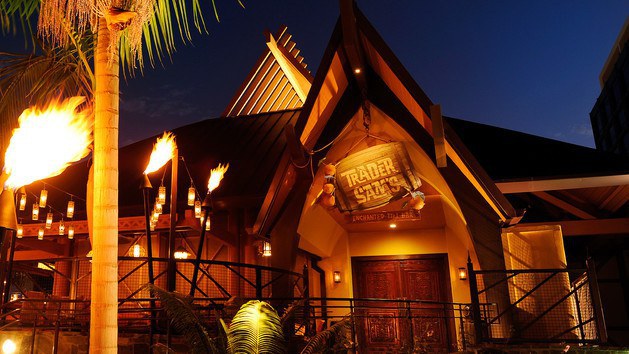 This bar, located at the Disneyland Hotel, was what the Enchanted Tiki Room was initially meant to be. Walt had originally planned to use his audio-animatronic birds to create a restaurant. In this compact and very busy tiki bar, many of the masks may glance at you before turning their attention elsewhere. Order at your own risk because many of the drinks cause the bartenders and bar to swing into action.
What to try: The "Uh-oh!" a flaming drink that contains light and dark rums, orange, passion fruit, guava, pineapple, grapefruit juices, Falernum, cinnamon and fresh lime juice.