Of all the wonderful role models the '90s gave us (e.g., Daria, Sabrina, Topanga, etc.) Buffy Summers is one of the most inspirational. Over seven seasons of Joss Whedon's "Buffy the Vampire Slayer," she handled classes, friends, boy drama, taking care of her sister and, oh yeah -- saving the world from unspeakable evil on a regular basis.
"Buffy" as a show was revolutionary for the way it combined traditional supernatural tropes with intense, real-world issues. People don't watch "Buffy" just to see a small blonde girl kicking vampire butt; they watch for the lovable, multi-dimensional characters and their powerful relationships to each other.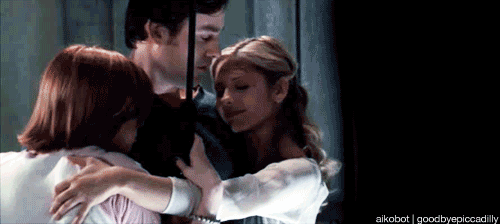 Buffy Summers was not perfect. She got sad, angry, depressed and often thought about abandoning her Slayer title and withdrawing from the world. But in the end Buffy is a role model because she kept trying. She never gave up fighting for what mattered. Even after losing her first love, being betrayed by her best friends and kicked out of her home, Buffy still worked to protect the people she cared about. She never lost hope or her impressive punning skills.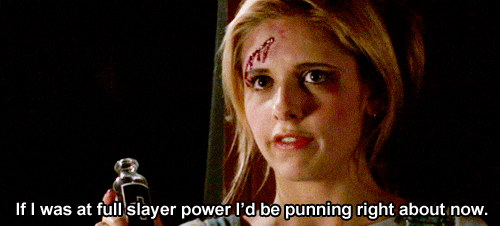 If you ever feel overwhelmed, like you don't have the strength to even make it through the day, look to Buffy Summers to remind you that all you really need is yourself.
1. "The hardest thing in this world is to live in it. Be brave. Live."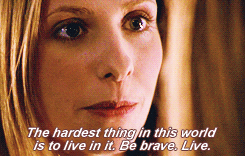 2. "Strong is fighting! It's hard, and it's painful, and it's every day."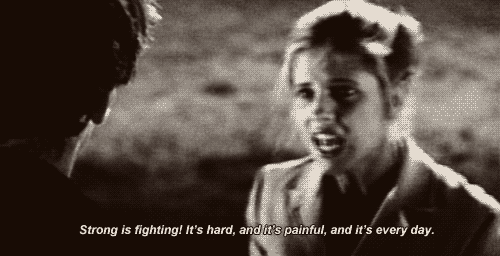 3. "Seize the moment, because tomorrow you might be dead."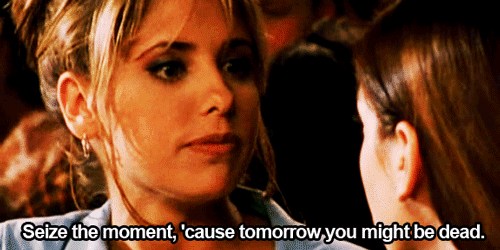 4. "I may be dead... but I'm still pretty."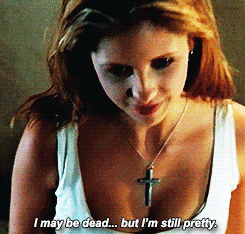 5. "I don't need a guy right now. I need me."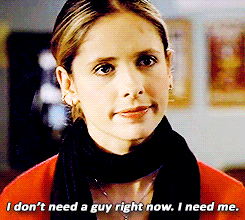 6. "No guy is worth your life, not ever!"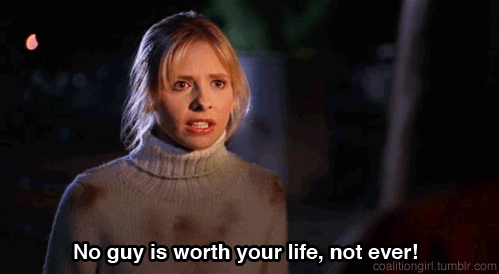 7. "No weapons, no friends, no hope. Take all that away and what's left? Me."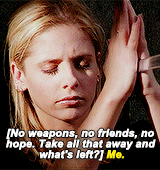 8. "Human rules don't apply. There's only me. I am the law."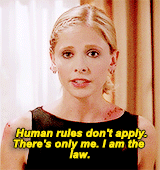 9. "I don't want to protect you from the world. I want to show it to you."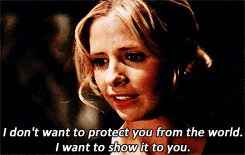 10. "I'm the thing that monsters have nightmares about."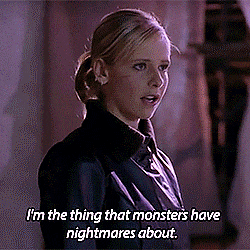 11. "If the apocalypse comes, beep me."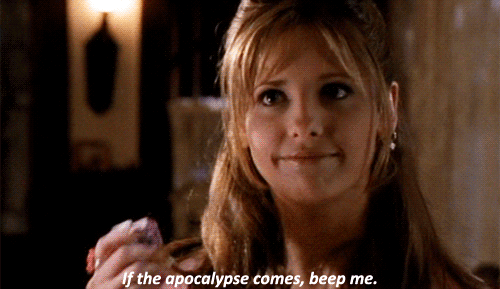 Even if your school's not on a Hellmouth, college can still get tough sometimes. So when you're feeling like you can't handle all those end-of-the year projects, presentations and exams, take some tips out of the Slayer Handbook and think to yourself, "What would Buffy do?"