I'm not sure whether or not to take pride in what I'm about to say.
For months, my religious nightly routine goes as follows—shower, brush my teeth, make some tea and lay in bed, and fall asleep to the infamous "Insider Food" videos.
Yep. I soothe myself enough to fall asleep by watching people make delicious food.
I love these videos so much, I've even taken measures to seek out some of the locations from videos I've watched and tasted the food myself. It's safe to say my dream job is to be the one actually eating the food in the videos. With that being said, here are some of my favorites from the sea of videos I binge every night.
1. Fried Mozzarella Burger: Buns Bar- NYC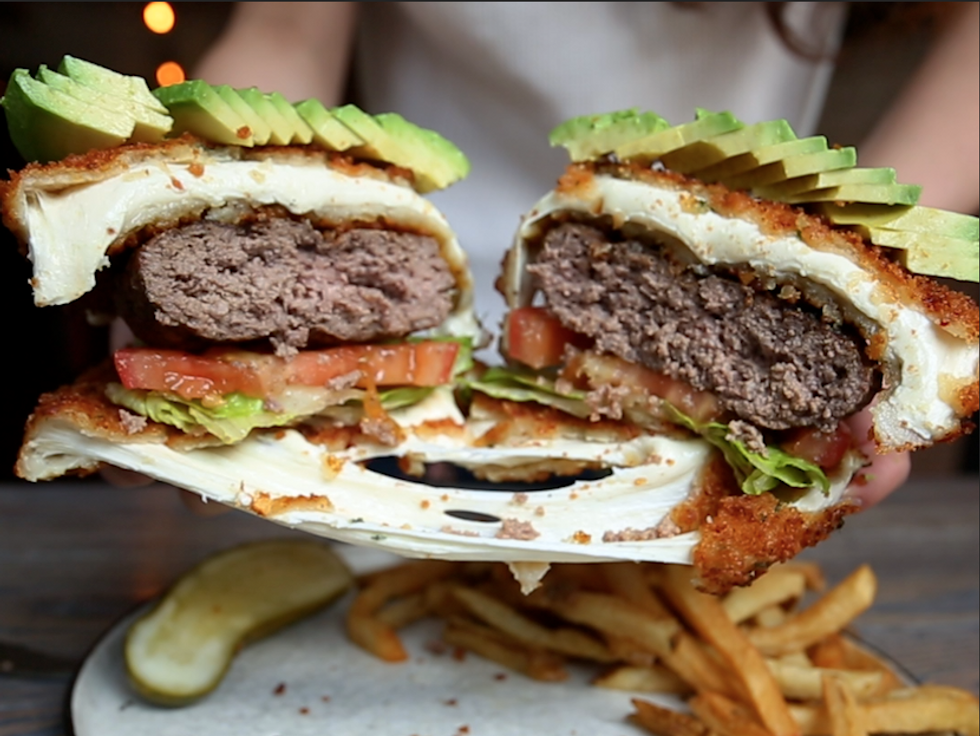 "The 21st Century Burger": one of the foods I've had the pleasure of trying myself. This little restaurant in Manhattan blends my three favorite things: burgers, fried mozzarella, and avocado. Otherwise known as the three main food groups.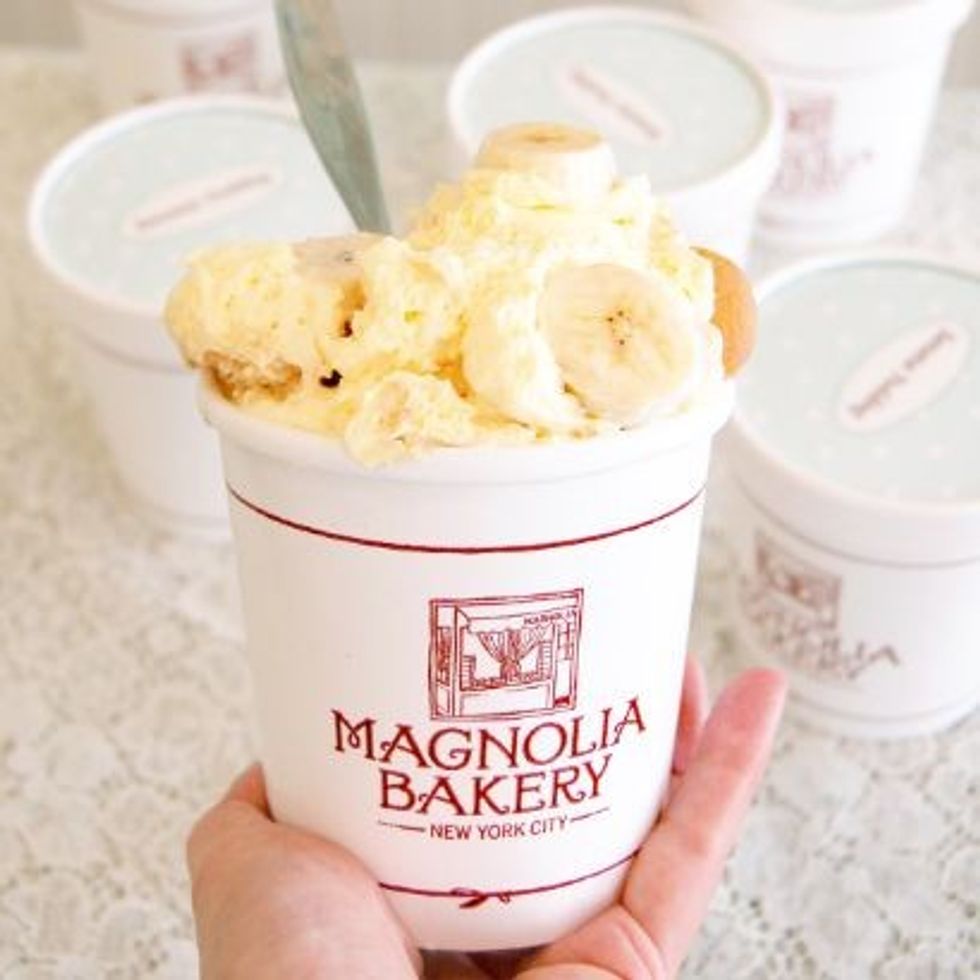 It may sound like a weird food to feature out of all the things highlighted on Insider, but it's my all-time favorite. I don't care if you don't like bananas, pudding, vanilla wafers, any of it. If you take one bite of this bread pudding, your life will change. Dramatic, I know. But it's the truth. Just try it.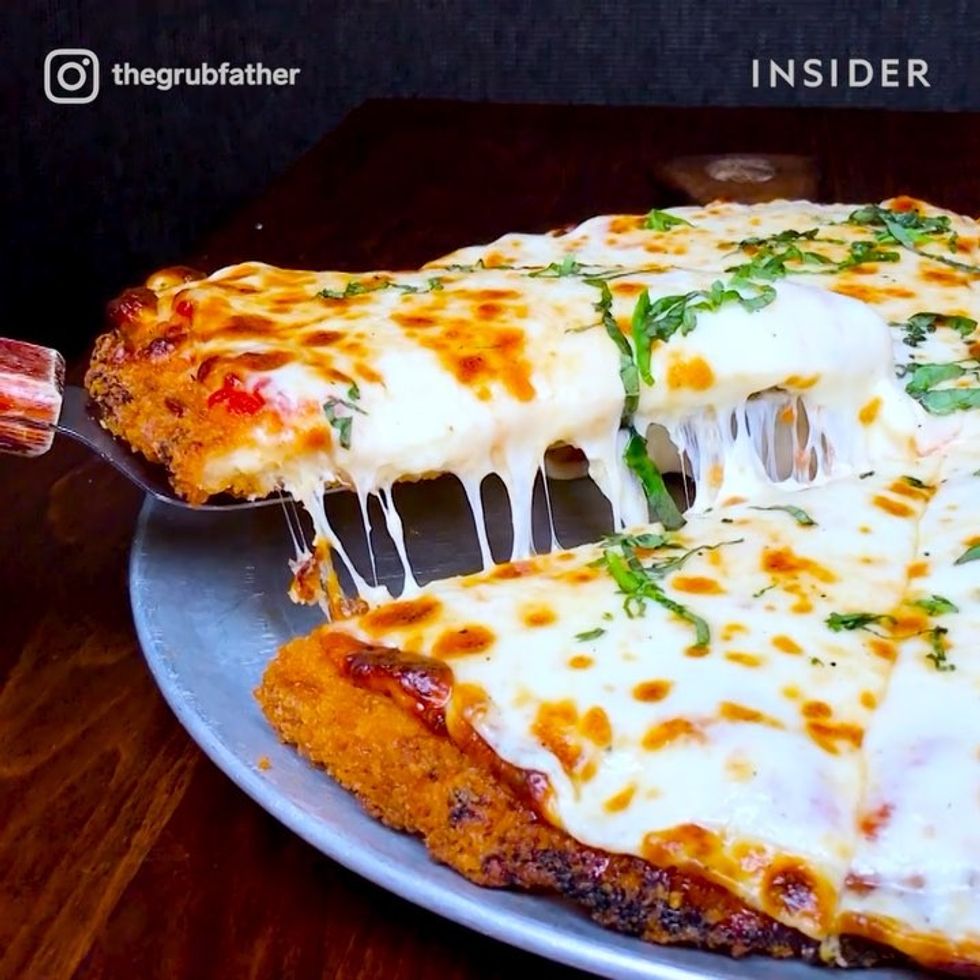 I haven't had the privilege to try this one myself, but it's definitely high on my list. For all you "no carb" dieters out there, here's your pizza fix!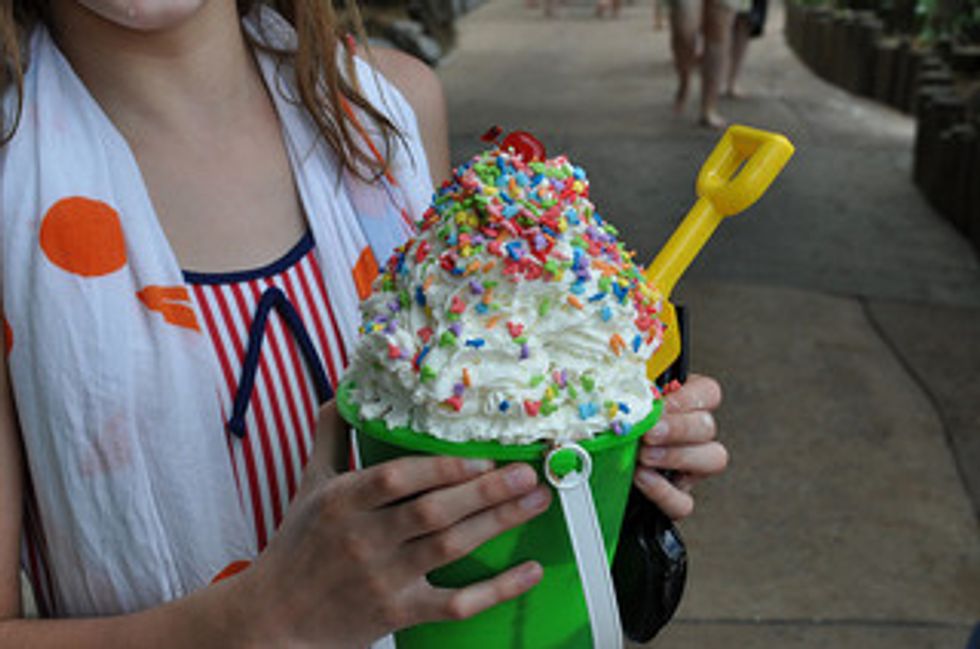 I ordered the Sand Pail on a trip to Typhoon Lagoon one of my days vacationing in Disney, and I finished the entire bucket by myself. Impressive or sad? You decide.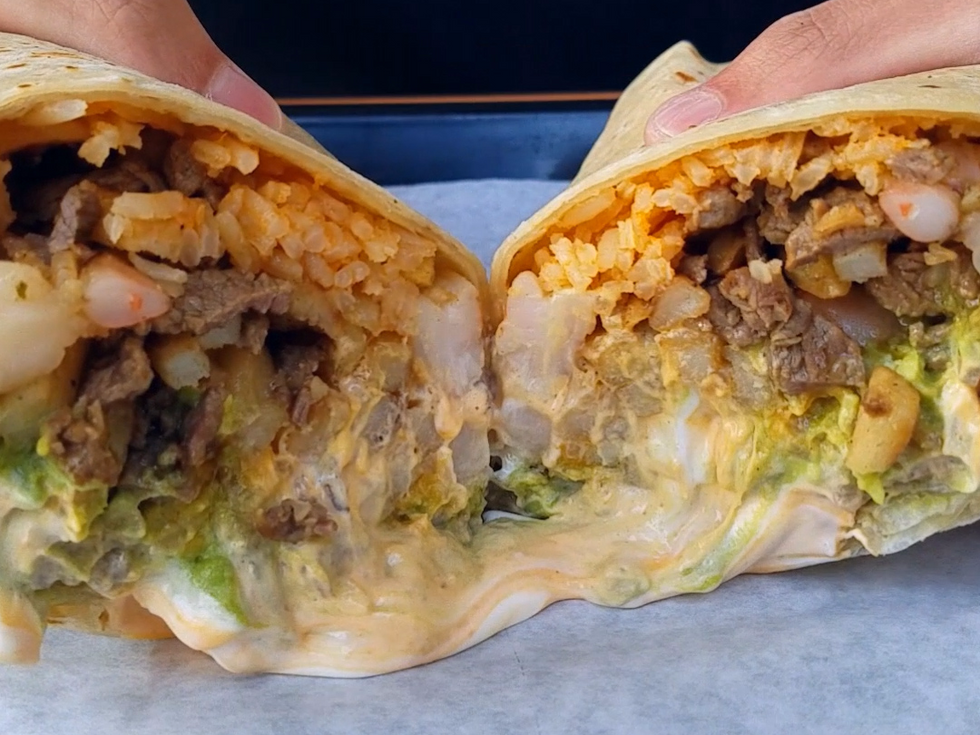 Here we are again incorporating some of my favorite foods into one giant masterpiece. Fries and a burrito? I love 2017.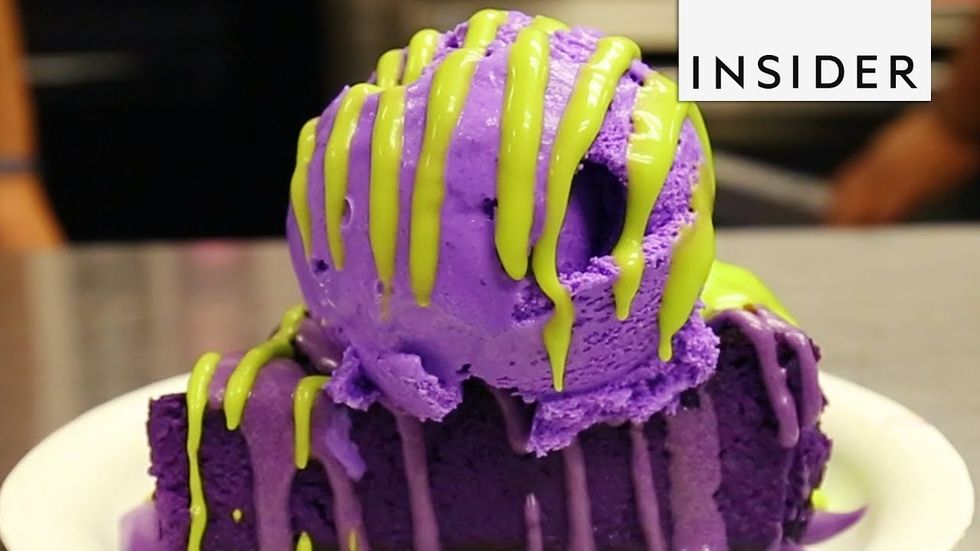 Purple ice cream brighter than my future.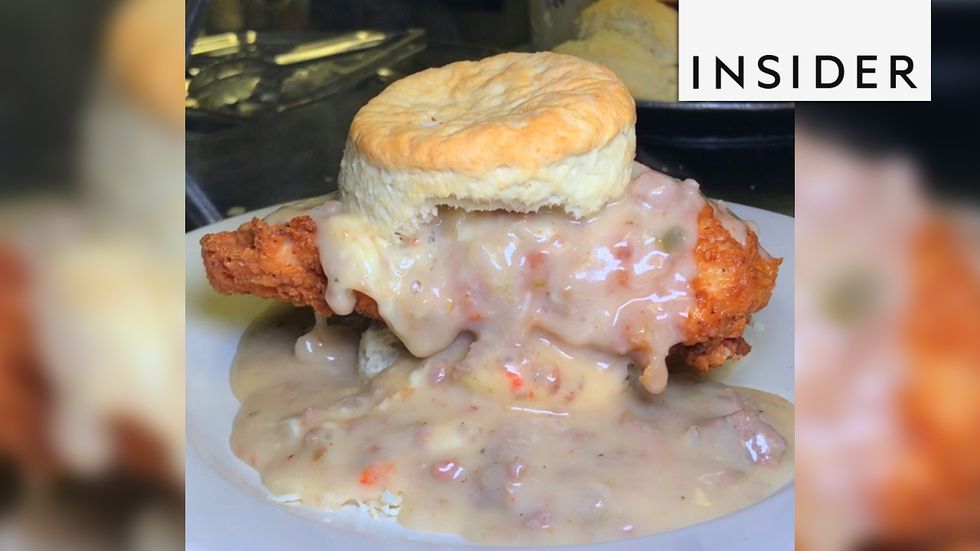 I'm only two from Hominy Grill. If necessary, I will make a day trip simply for the Charleston Nasty Biscuit. However, unlike the video, I will not be sharing. That looked like a biscuit for one if you ask me.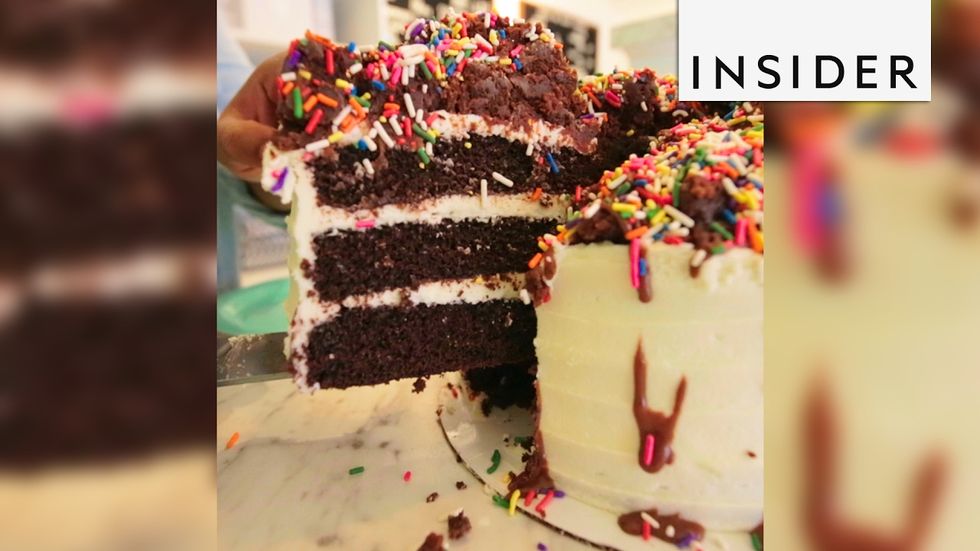 Who doesn't love cake and brownies? I am never opposed to adding more sweet treats to the top of my cake. A one-way ticket to Brooklyn, please!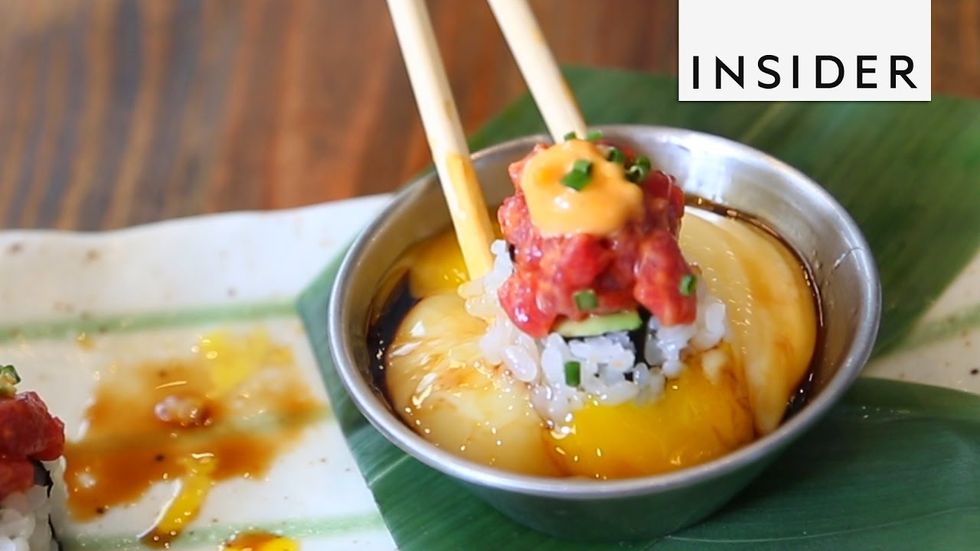 A different, yet delicious way to prepare sushi.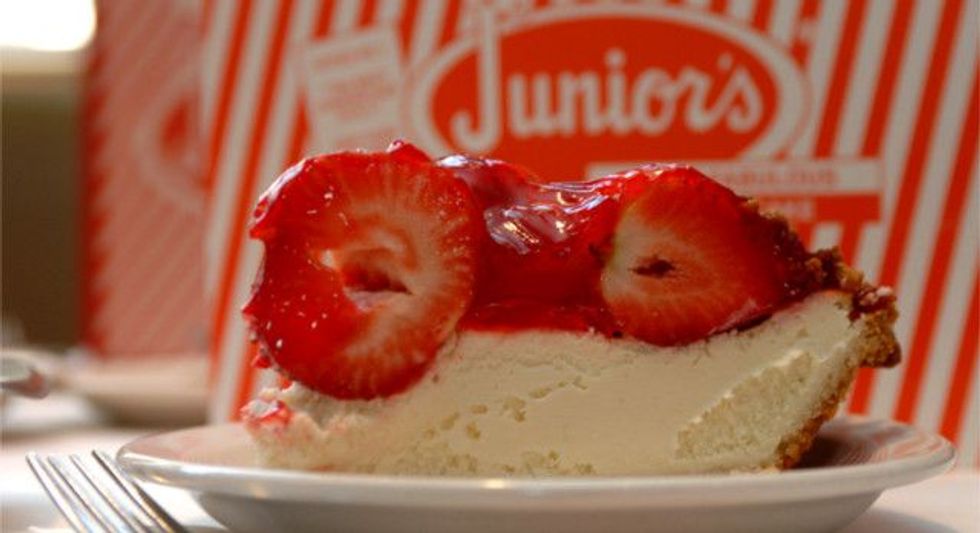 It doesn't get more like New York cheesecake than it does at Juniors. Having tried this restaurant before, I promise it's worth it for any cheesecake lover.
Though I haven't tried all of the foods I picked for this article, you can bet I am making a point of it to do so. Don't worry, I'll check back in and let everyone know how they taste. But I can assure you that Insider does not disappoint. Now that it's obvious I'm probably Insider Food's biggest fan and stalker, feel free to share so they hire me to eat the food for them.