More often than not you may get stuck in a smaller bedroom leaving you with might feel like no space and quite dreary. With a few simple tips, you can easily make you bedroom go from dark and lifeless to having more space and character.
1. Add Plants:
To give your space a little extra life I recommend you add some plants, whether that be real or fake ones. You can purchase fake ones at Target or any craft stores, which can be very customizable. If you have more of a green thumb you can go to any local shops that sell plants and get succulents or even hanging plants to add to a window sill, table or ceiling apparatus.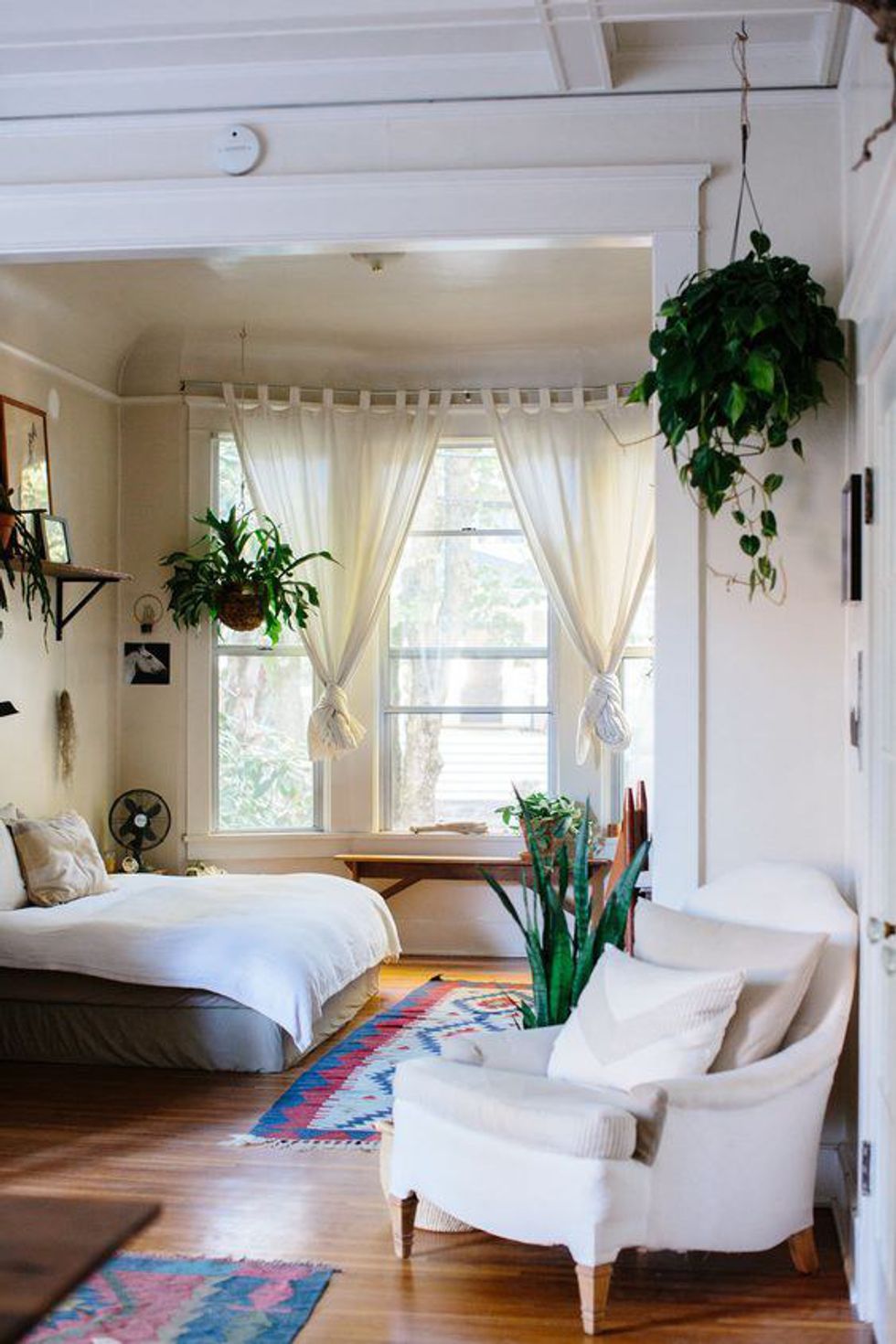 2. Music Outlet:
Adding a record player or even a set of wireless speakers to your room will immediately allow you to listen to your favorite tunes while also adding extra decor and life. They sell them on various websites like Urban Outfitters, Target and cheaper options on Amazon.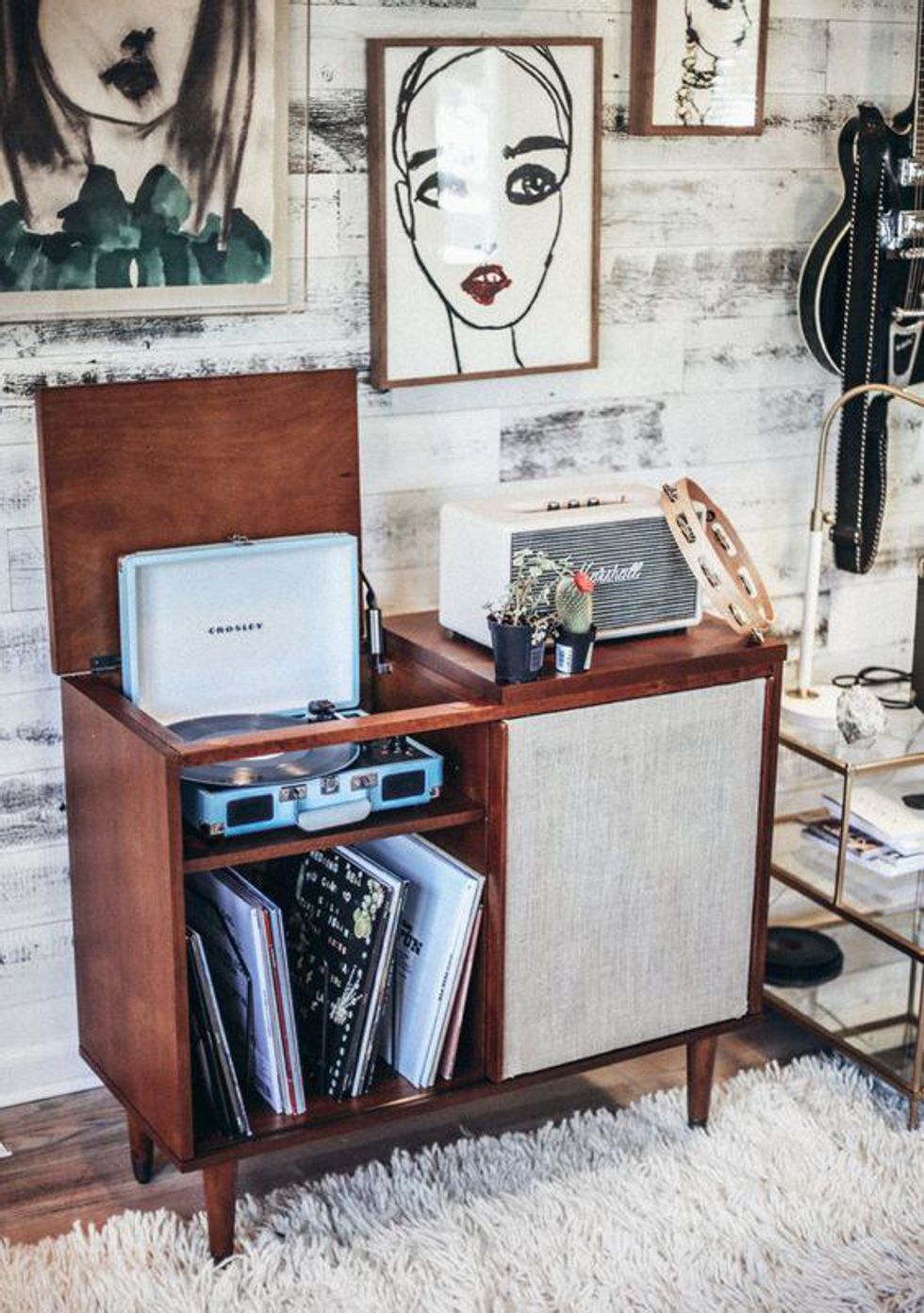 3. Keep things off of the floor:
Shelving can and will be your best friend when you find yourself in a smaller room. Let's say you have a lot of decorative objects for your actual floor space. Just add some shelves to the wall to limit the floor space used. Doing this will make your room seem larger and have a better flow throughout.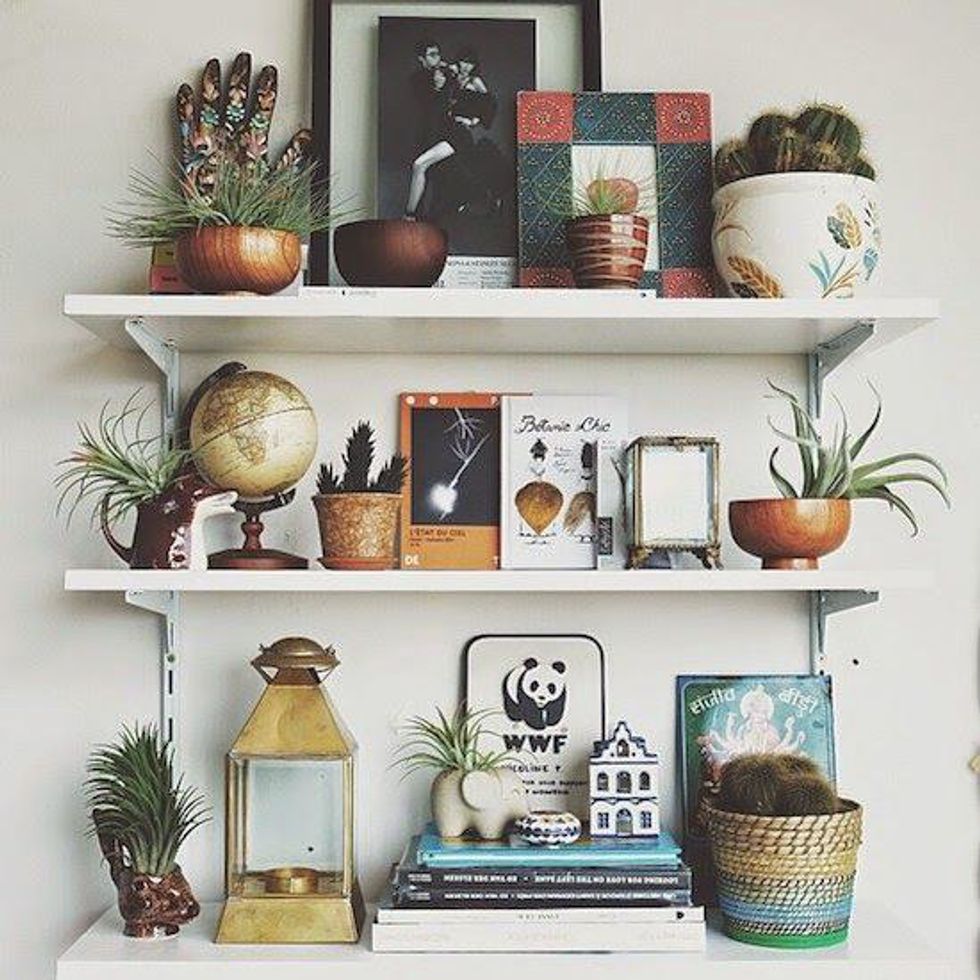 4. Center your bed:
Allowing access to both sides of your bed will add more functionality and even make the room appear more open.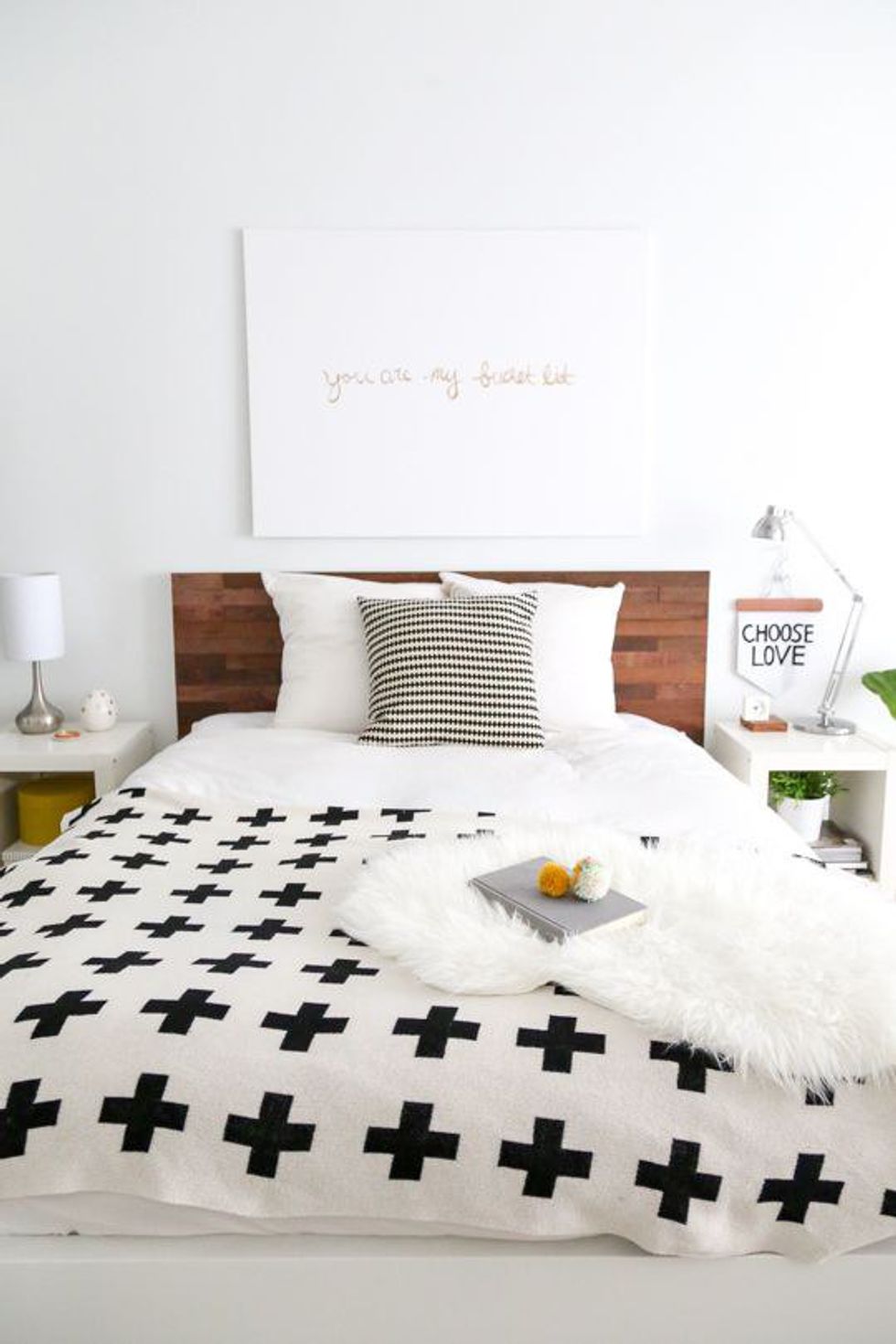 5. Stay Organized!:
When living in a small space organization is key. If you have random miscellaneous things lying around your room just put it all in baskets or in under the bed storage bins. Doing this will de-stress the space, leaving it way more accessible.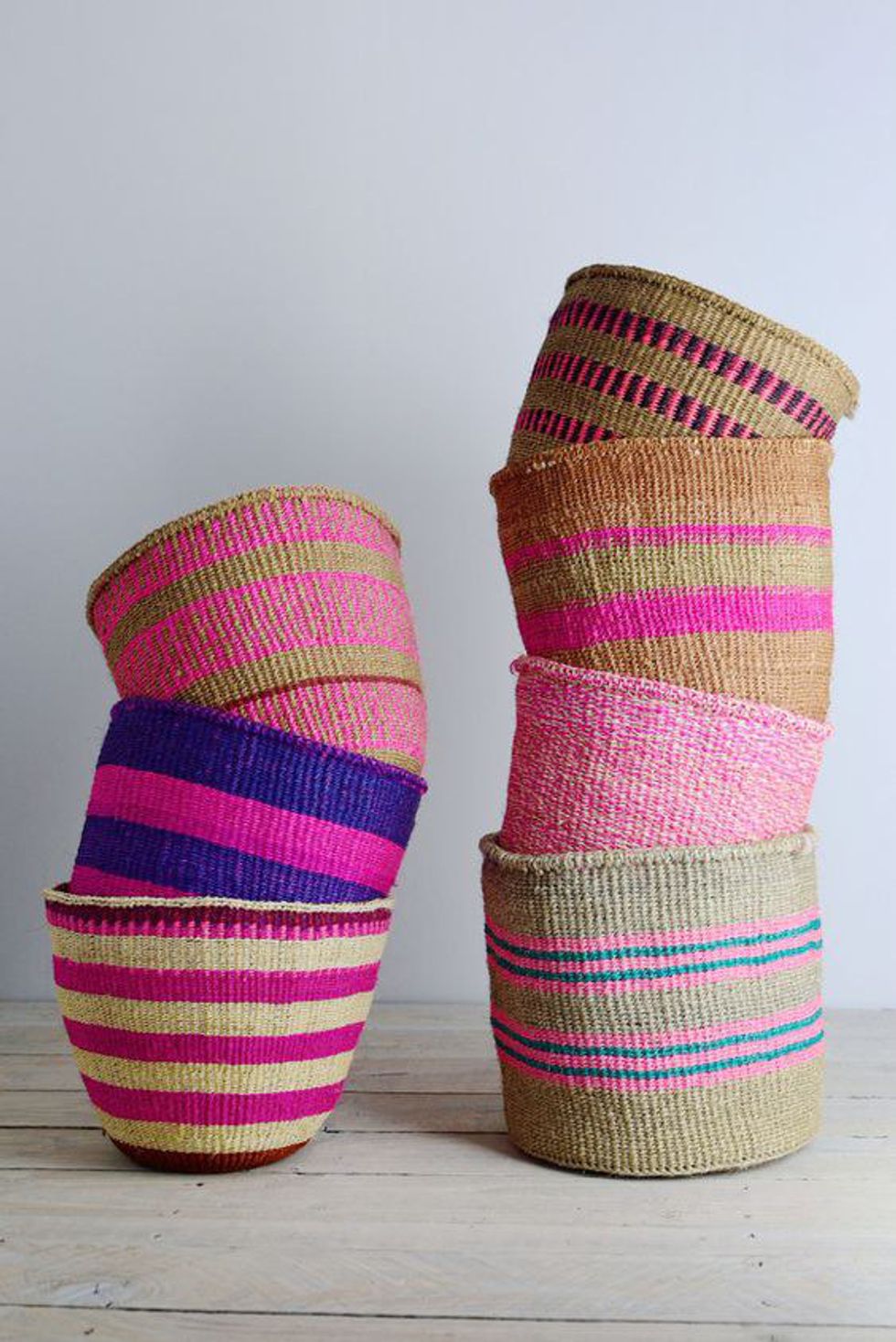 6. Hang curtains higher:
Hanging your curtains higher up on the window frame will give the illusion of larger/longer windows that add more light to your room.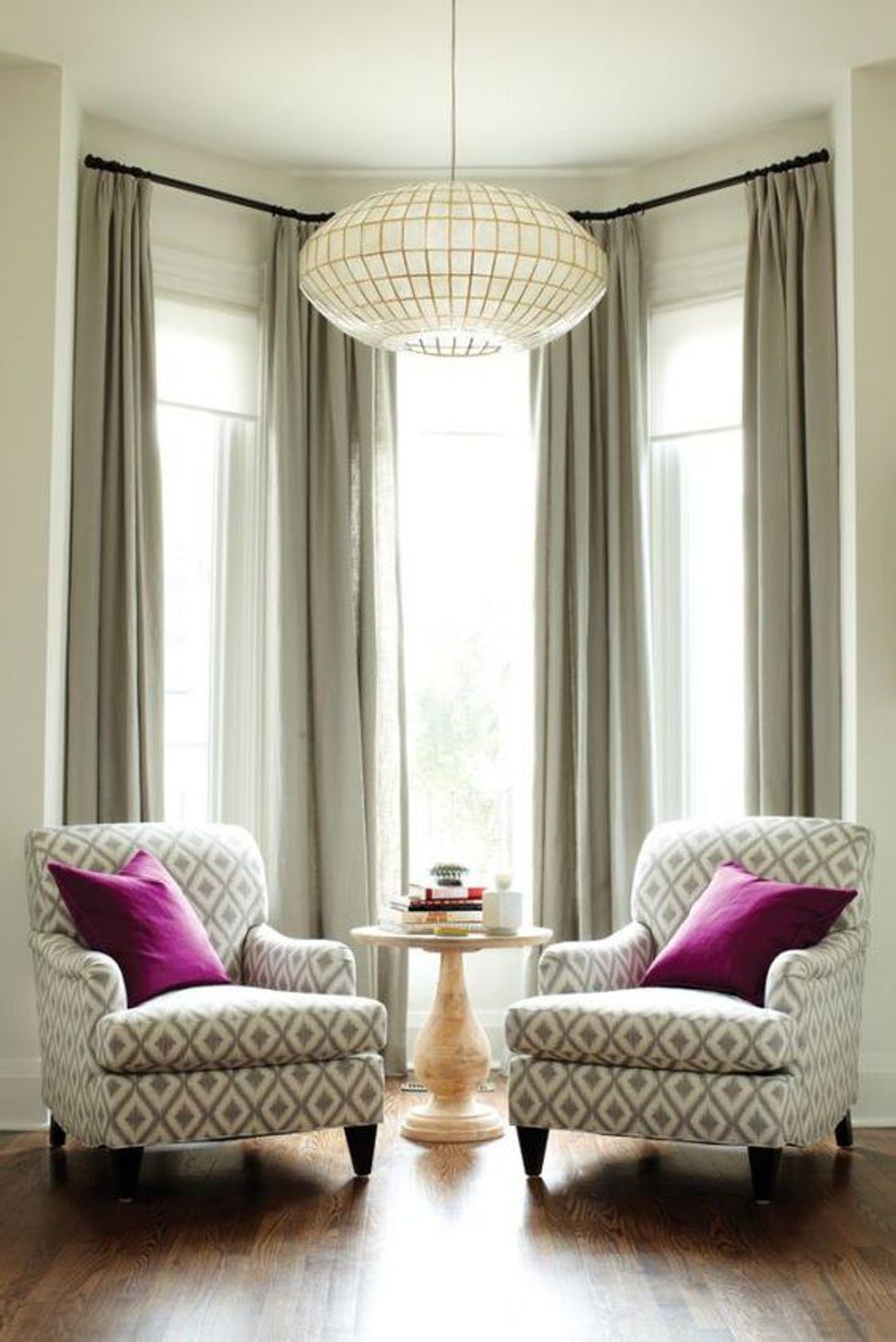 7. Keep a Theme!:
Color coordinating things to match will make your room more put together and less busy.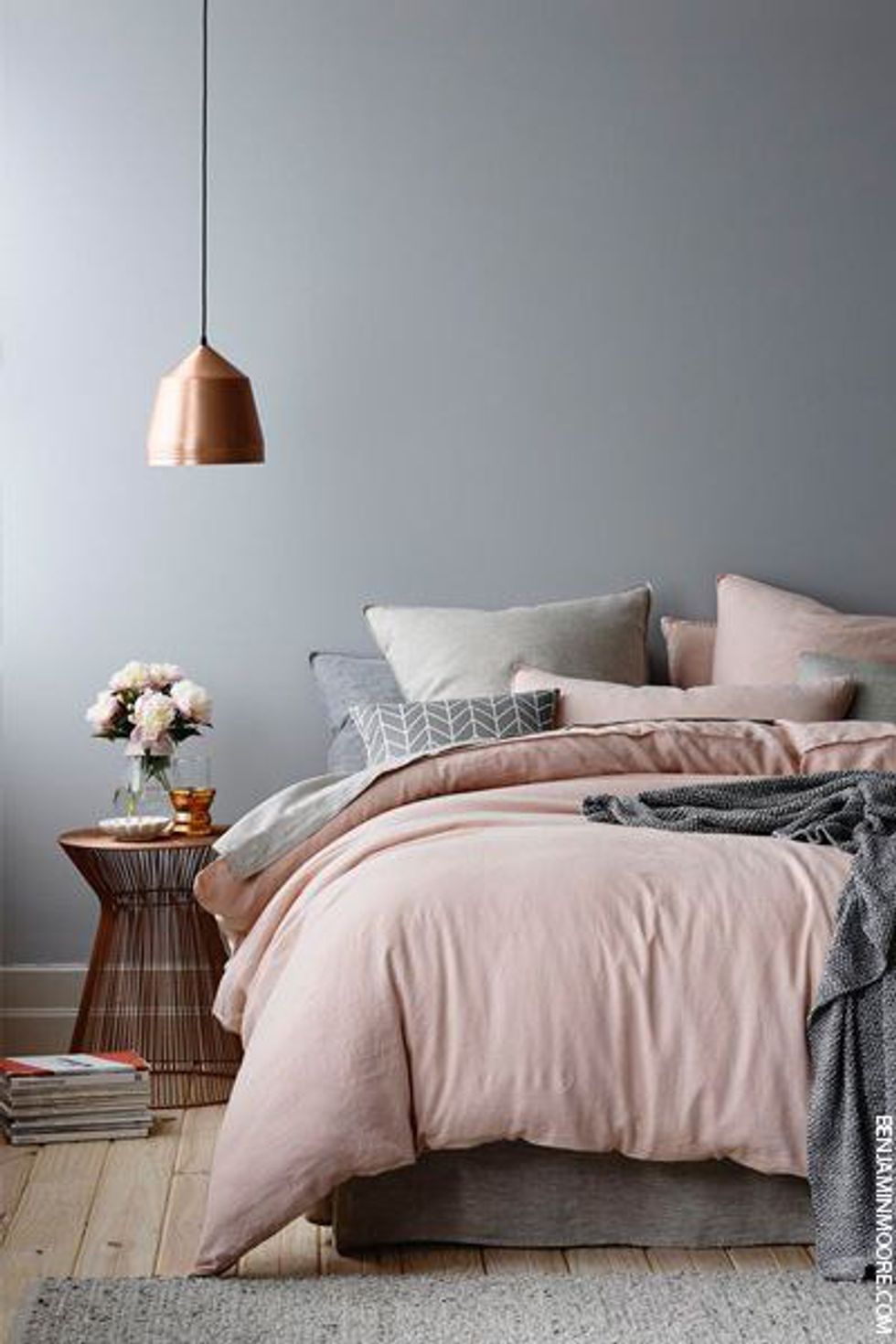 8. Use every space wisely:
If you know that you don't have that much space to work with in your room, then do not busy bulky furniture that'll take up too much space. Instead pick smaller/simpler pieces to maximize your room.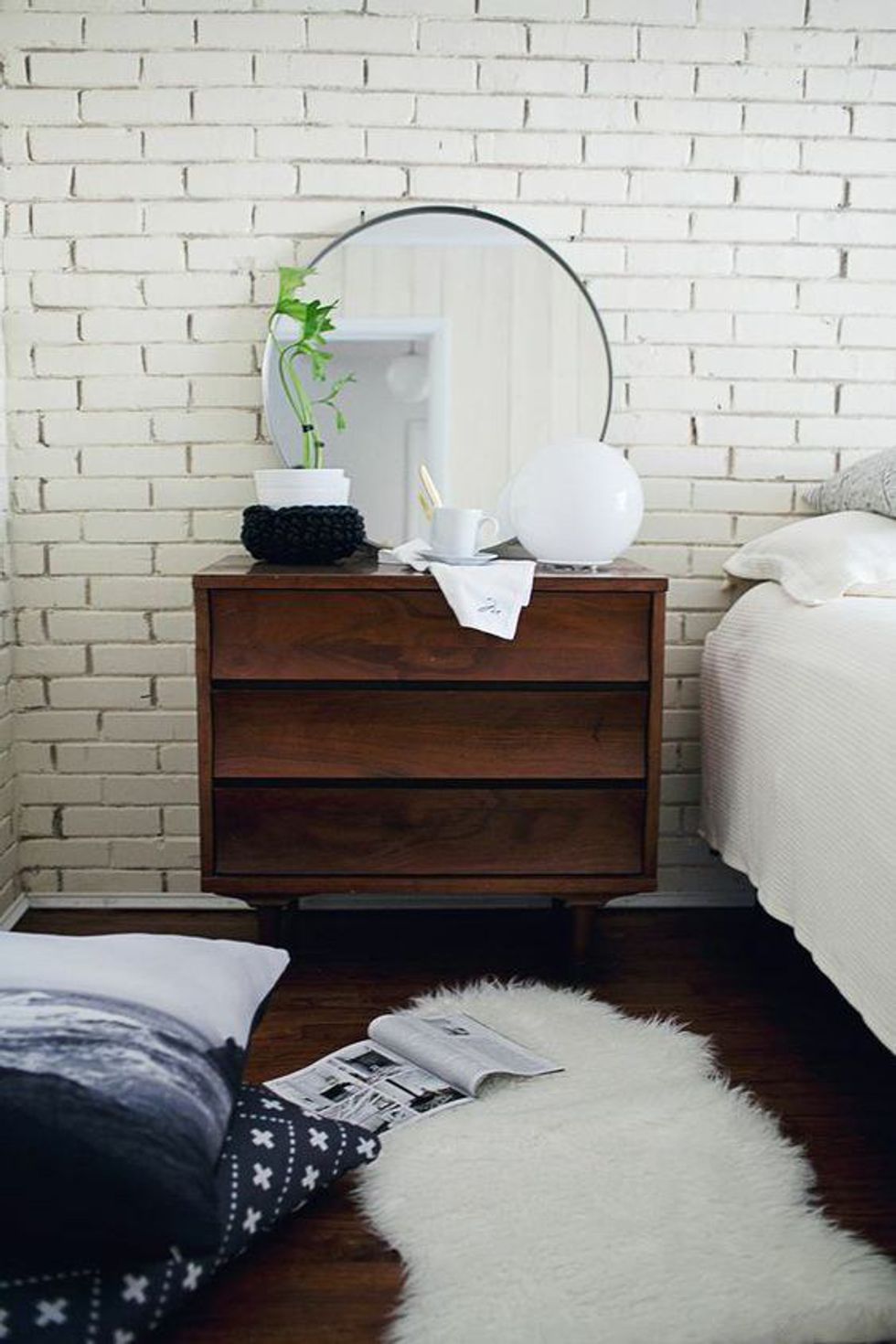 9. Neutral wall colors:
Choosing a lighter wall color over a darker one will without a doubt make your bedroom appear lighter and bigger. Darker wall colors tend to drown out the room making it seem like a shoebox.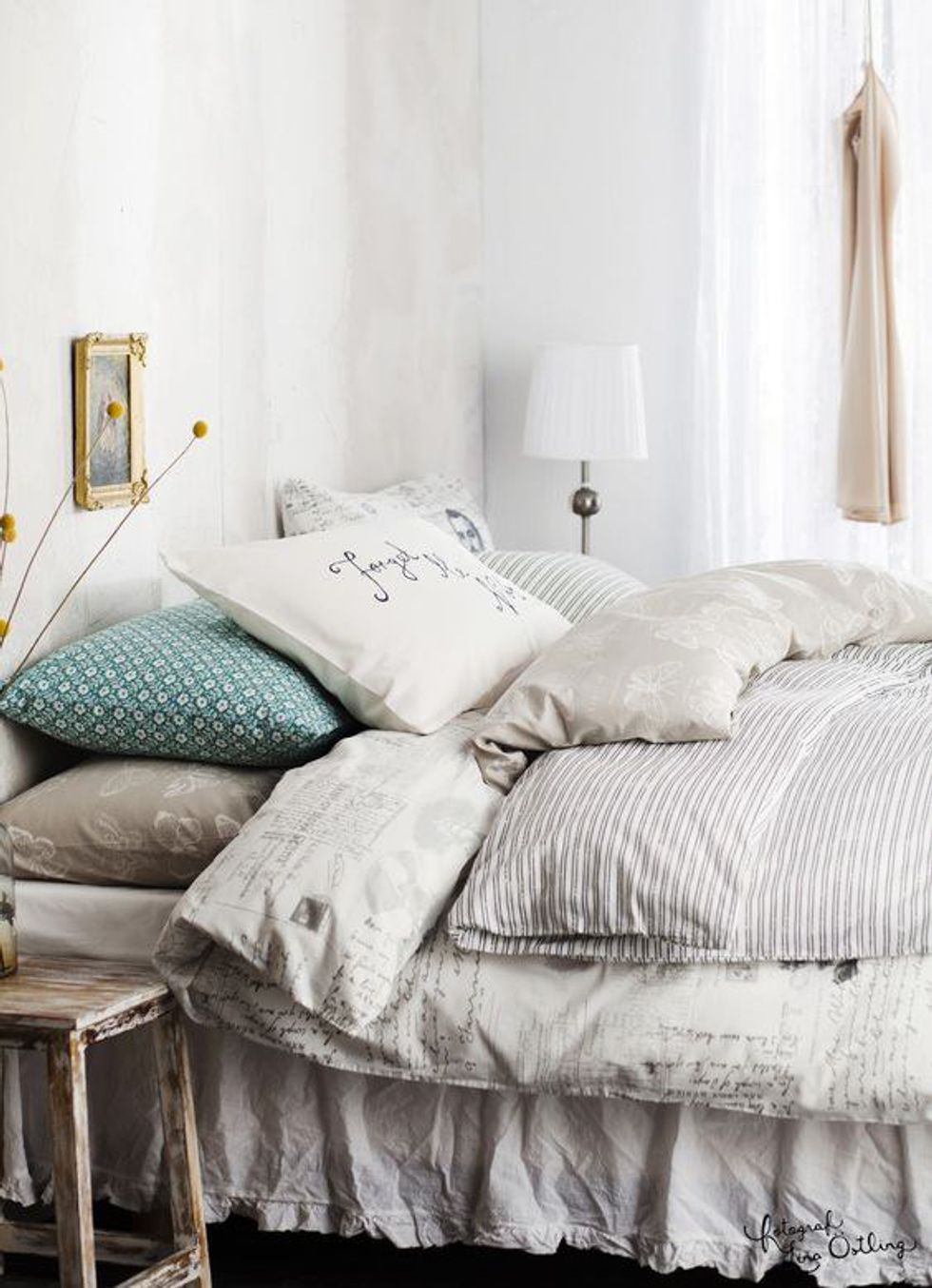 10. Add A Area Rug:
By adding a smaller rug to your space you are immediately sectioning off space for your bed which adds a sense organization alongside simple decor.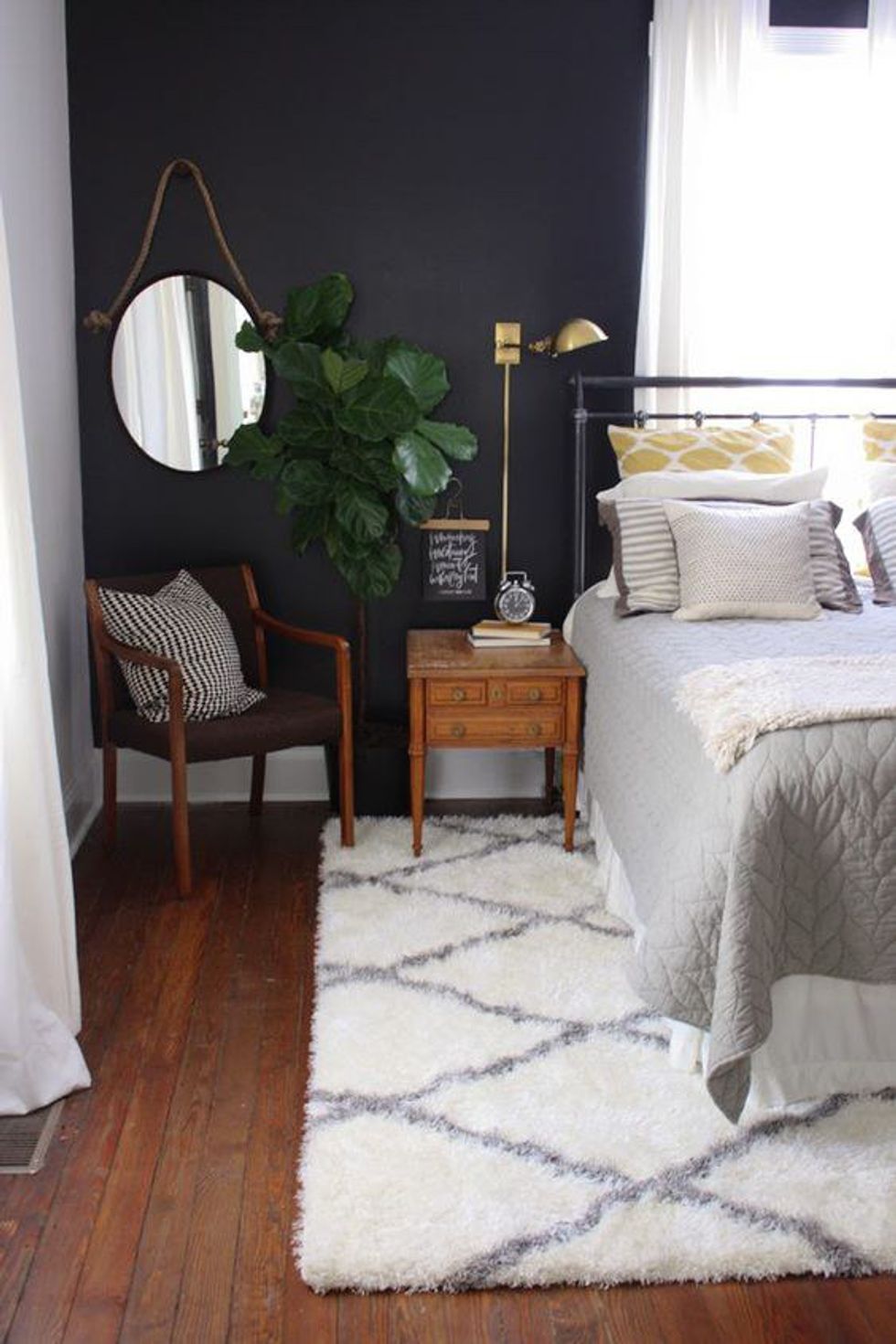 11. Add personal touches:

Just remember to be you! Decorating a room is supposed to be fun and stressless. Play around with existing pieces and add personal touches like family photos or family heirlooms. At the end of the day create a space that when you go home at the end of a long day you can relax and feel at home.