So, whether you're going to admit it or not, we've all used Tinder. Whether it's been swiping from your best friend's phone (swiping right on all of the ones who should be "no," because you're evil) or drinking wine alone on a Saturday night and feeling lonely, we do it.
When you get that match, everything is good, right? You're set? Wrong. Wrong. Wrong.
More often than not, you're going to get messages like these and, suddenly, you're wishing you had swiped left and didn't use the Internet at all. Here are 10 examples of the sleazy dudes us girls are going to find in the wonderful world of Tinder. Enjoy.
1.
That's right, get straight to the point. Don't mess around.
2.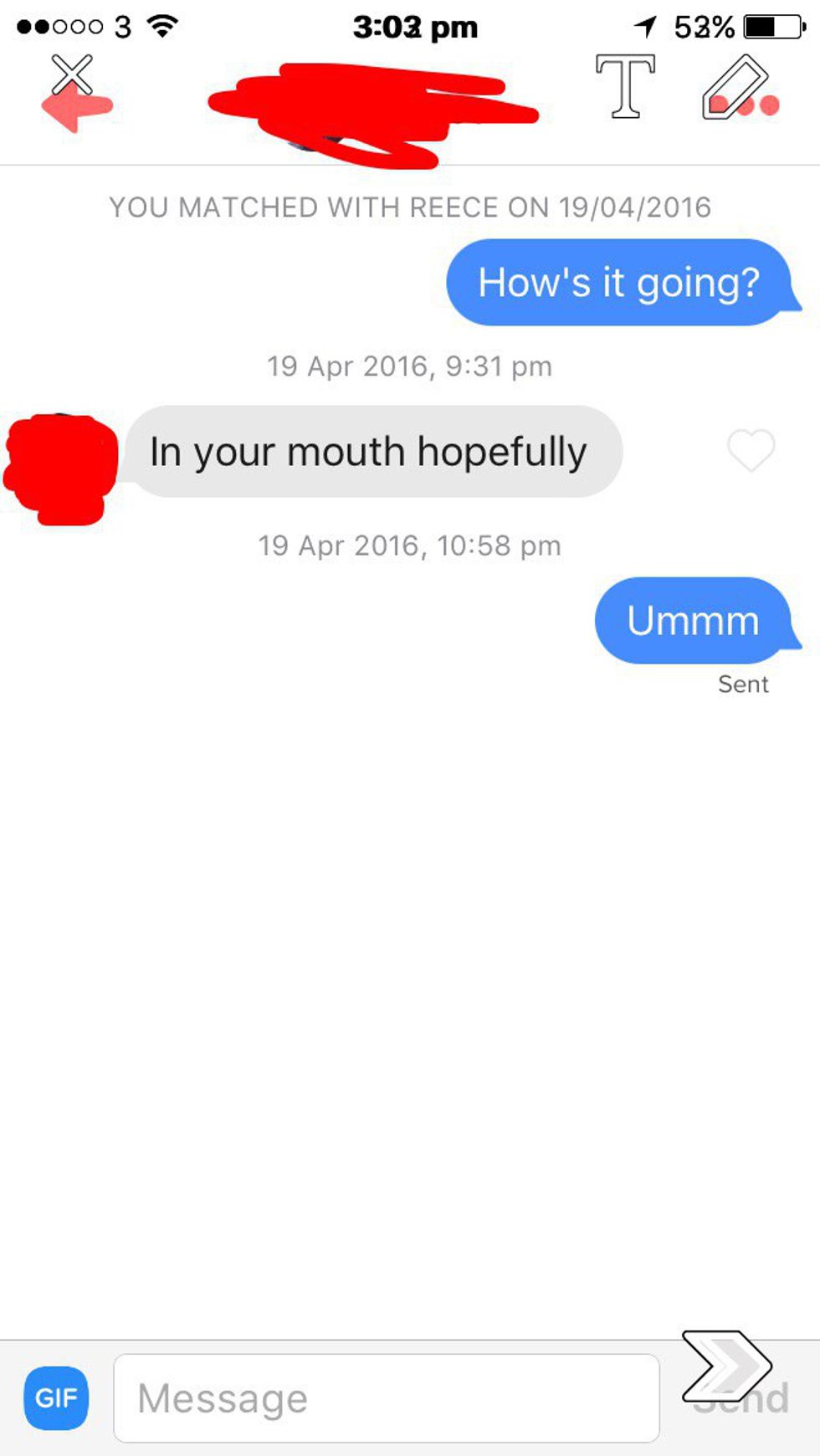 0/10, would not recommend this approach. Fellas, take note.
3.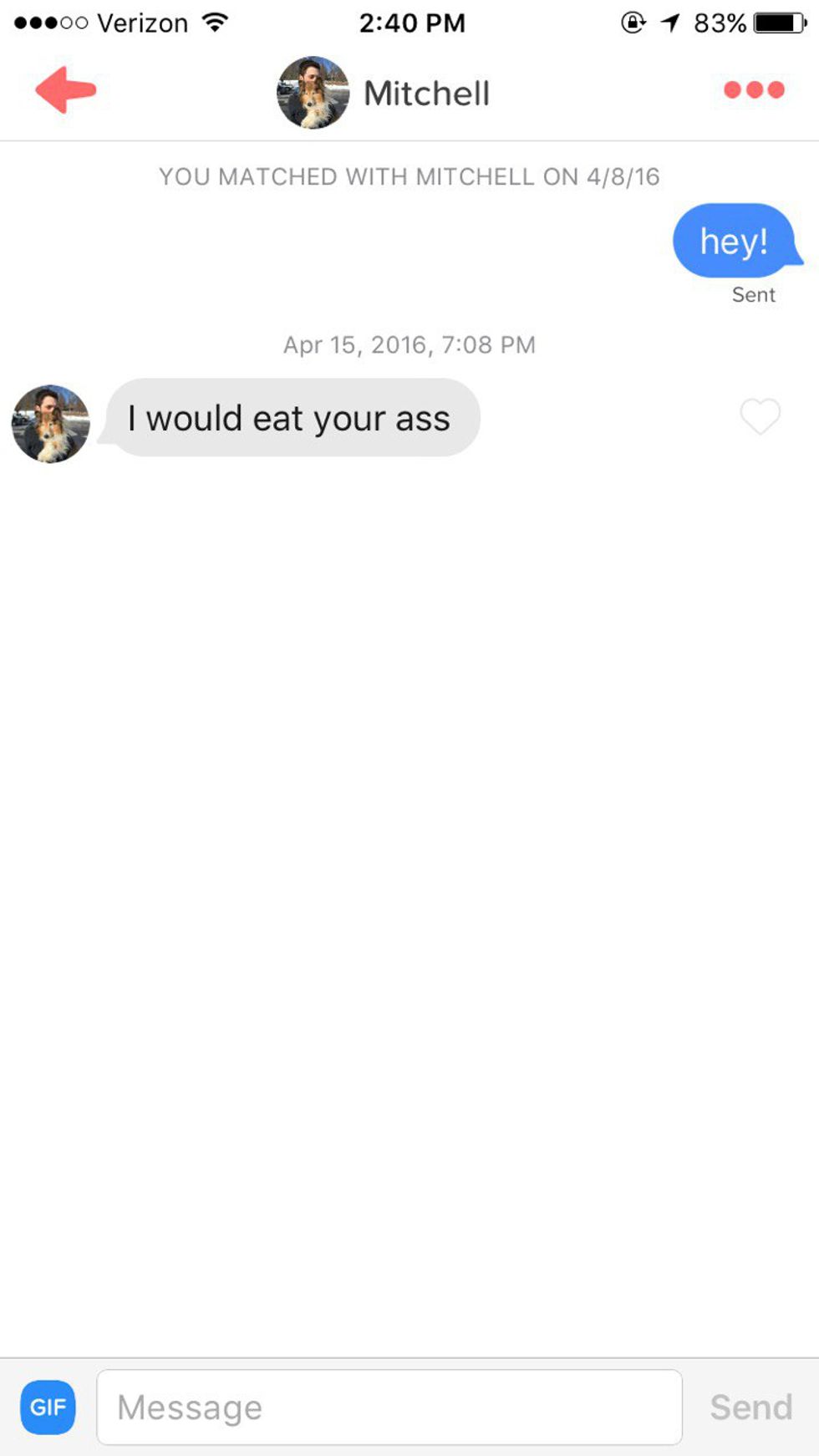 Never send this as the first message.
4.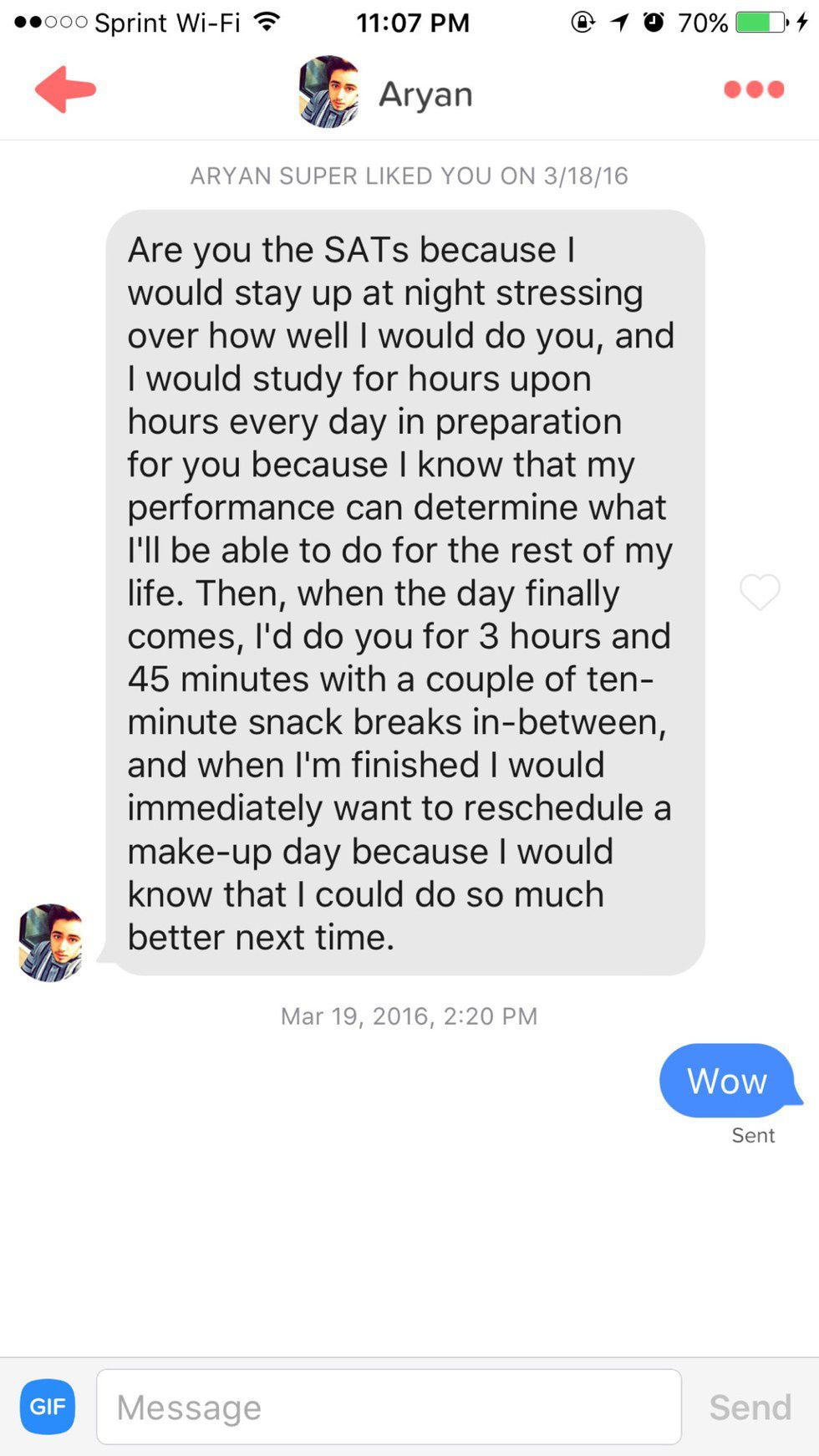 The SATs: The way to every girl's heart.
5.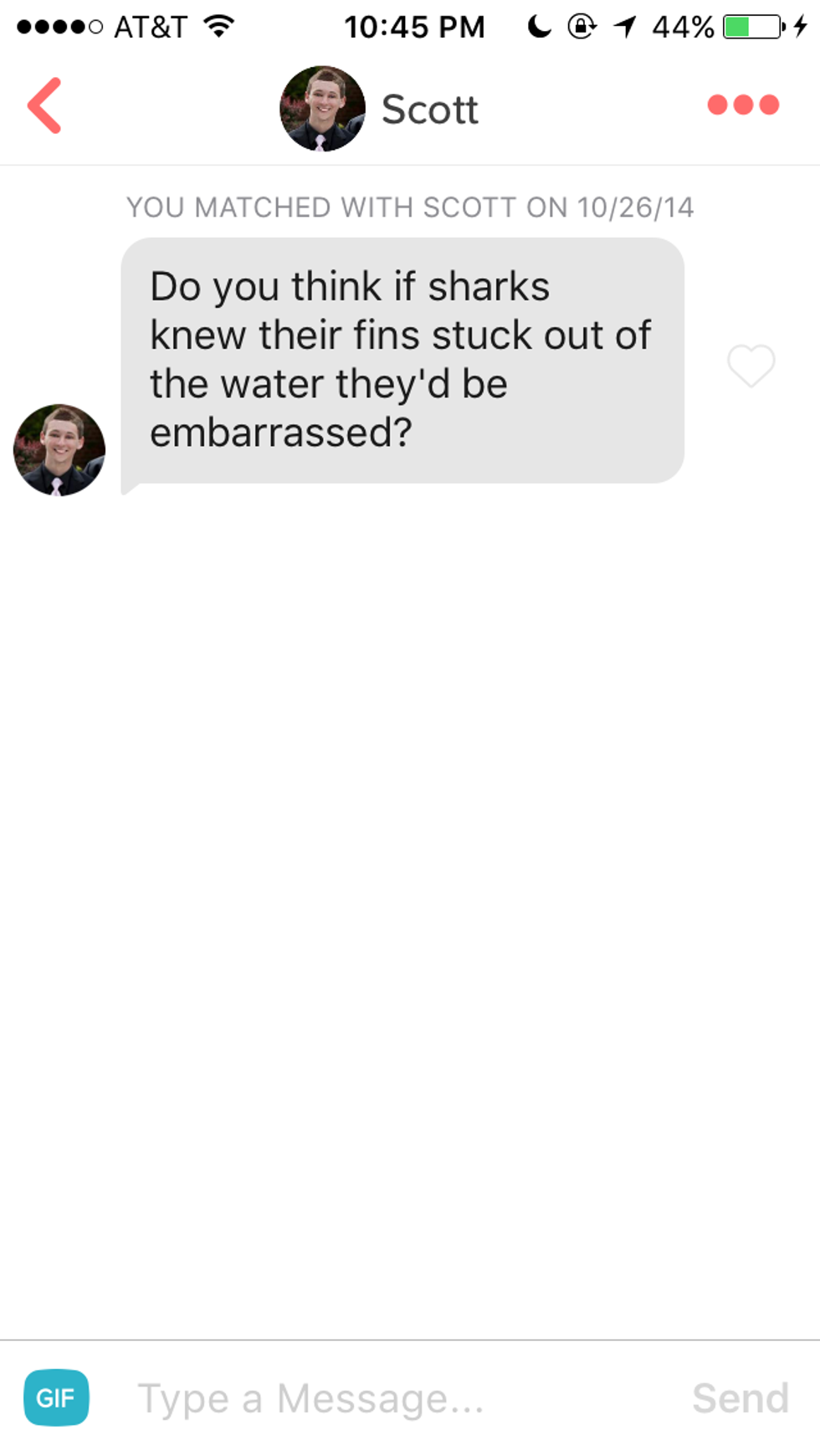 Taken right out of the junior high playbook.
6.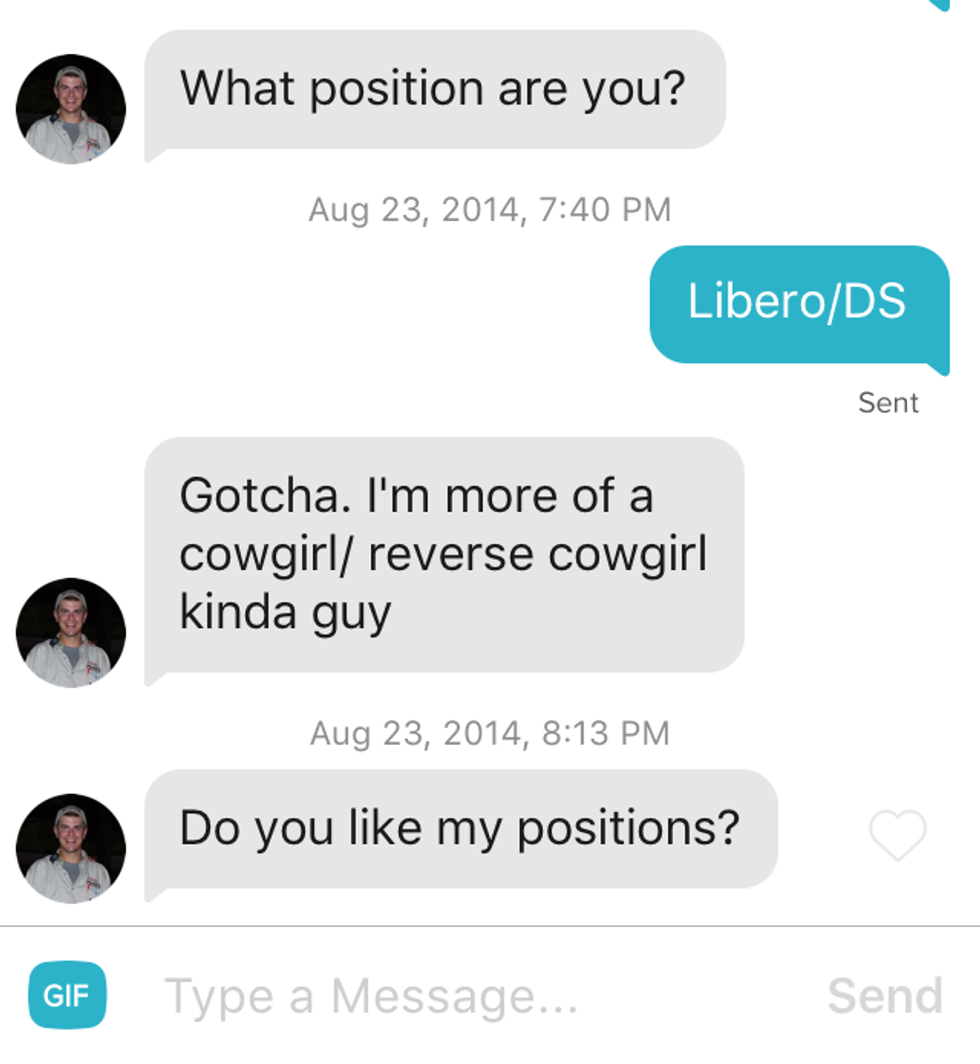 It was going well, and then it turned into a dumpster fire of trashy white boy jargon.
7.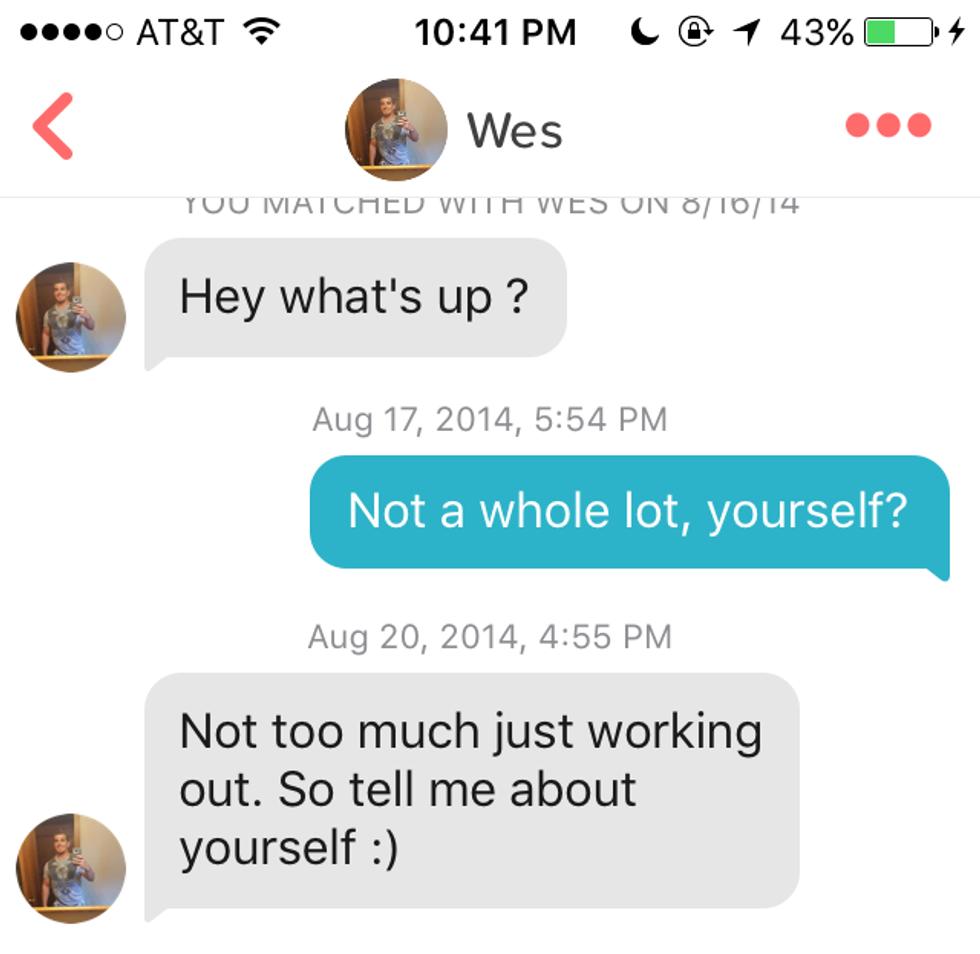 Strike one: Mirror pic. Strike two: Read my damn bio. Strike three: "working out" and Tindering? Still not impressed. Bye.
8.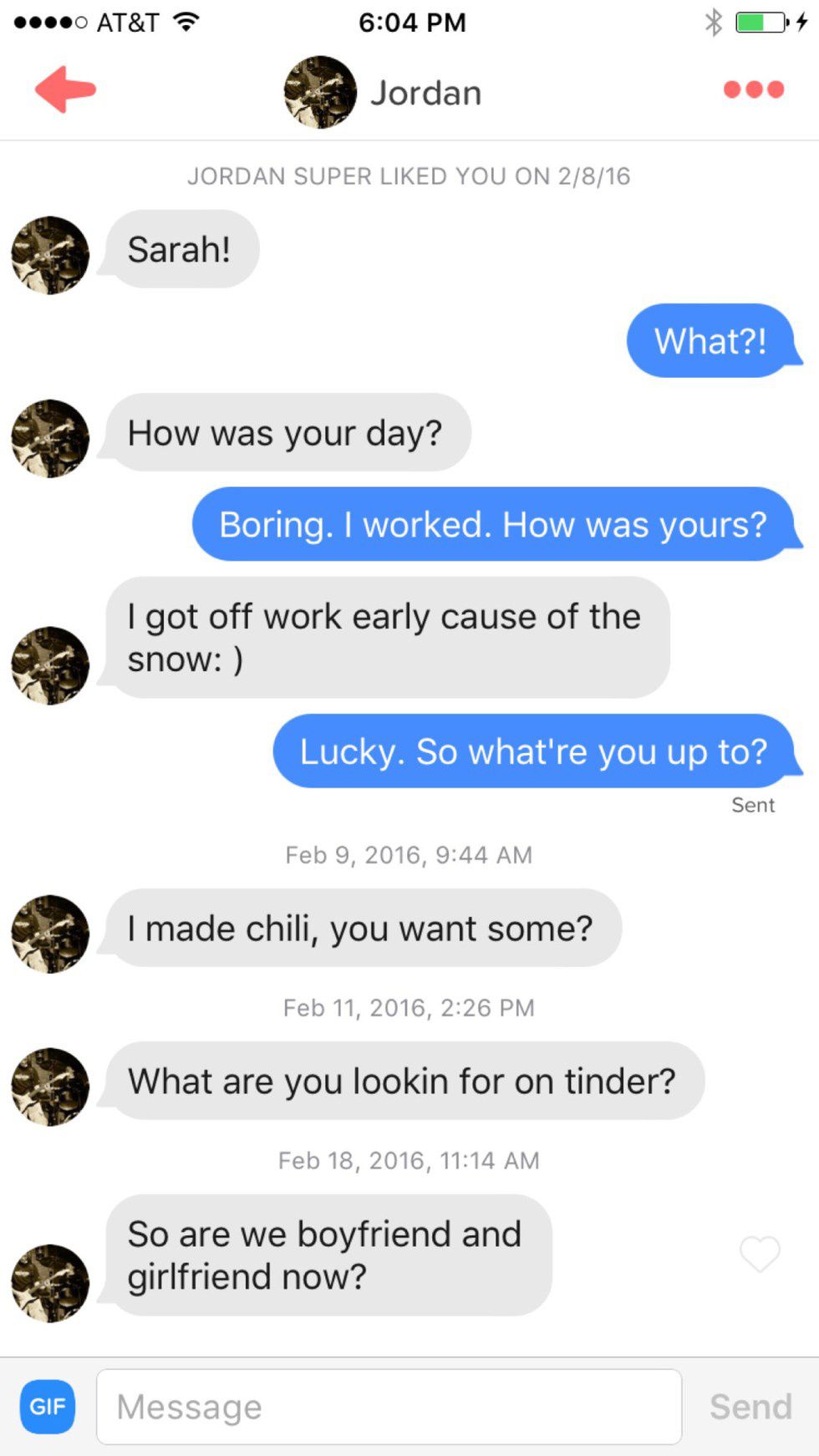 YES, OH GOD, PLEASE YES.
9.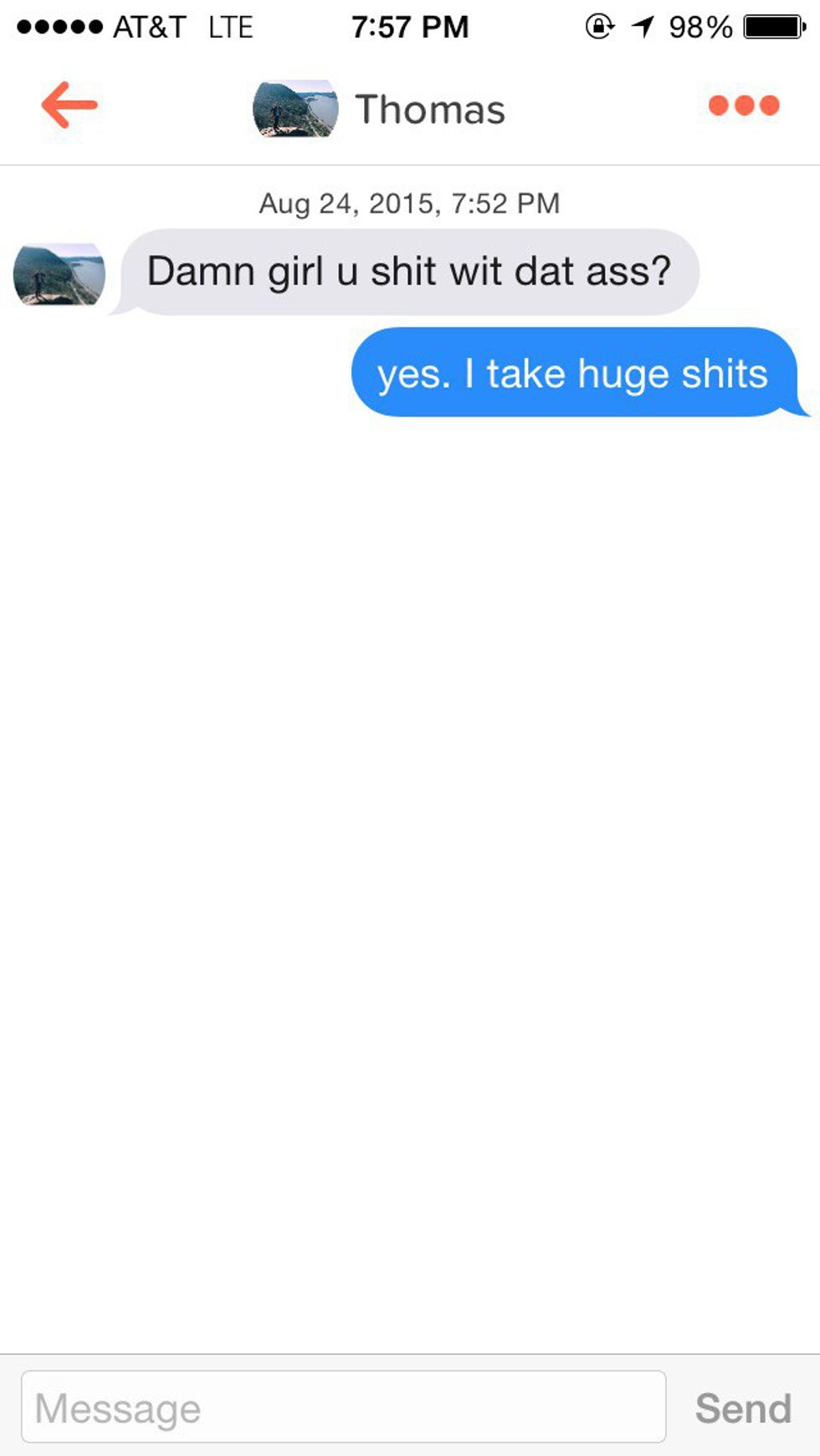 How to get rid of a loser 101: Talk about shit.
10.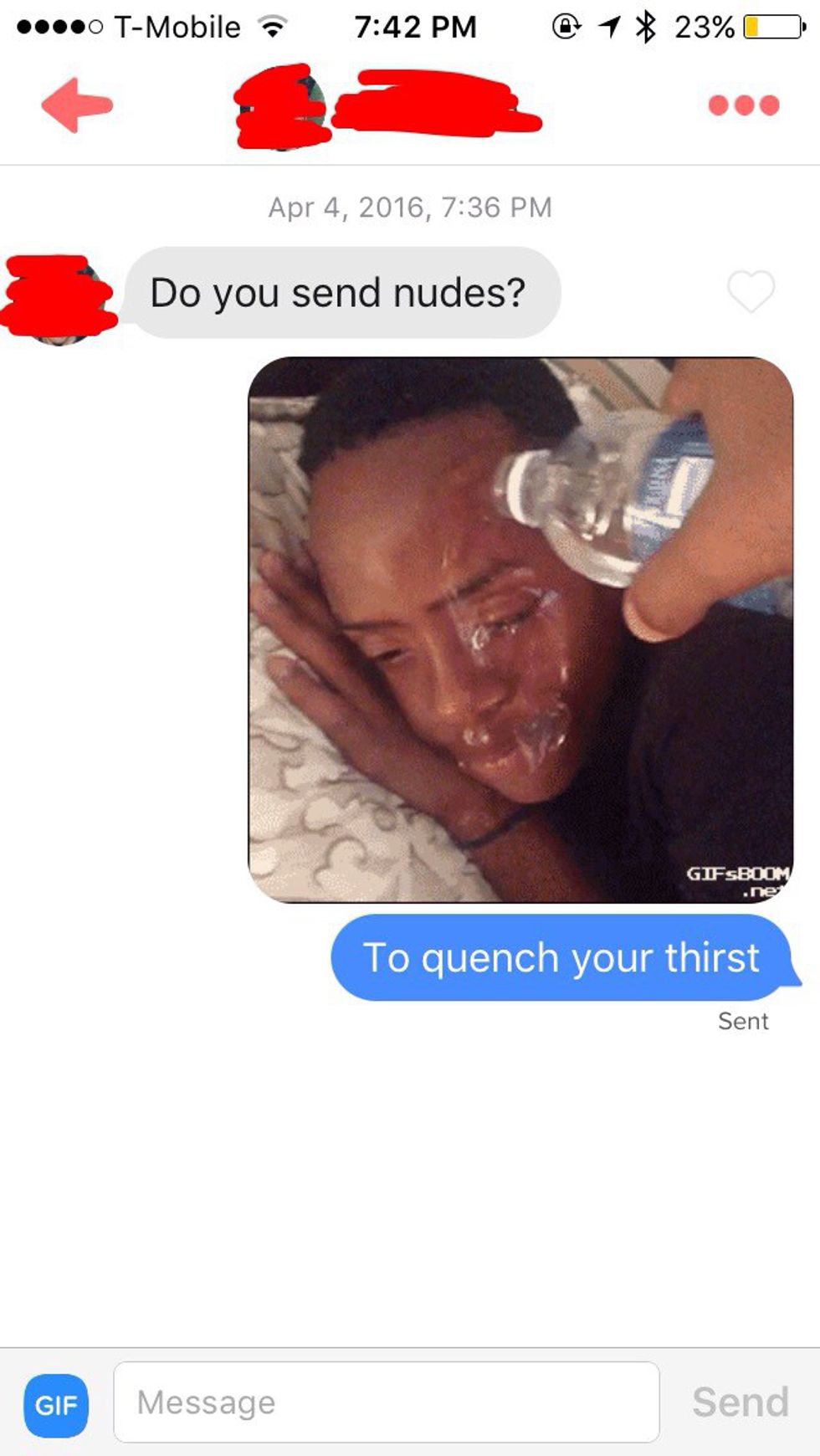 Girls can be savage, too.