So, as I'm about to begin a new term in online college, I wanted to share some advice. Hopefully, it'll inspire anyone else who's going to be starting a new term as well. Wherever you are in your academic studies, a new term can symbolize a fresh start! I didn't do as well as I would've liked in my 3rd term of my freshman year of college, but you know what? Life goes on! The best way to bounce back from something bad, is to take some time to get away from that incident. Take a break from your studies after one term is done, and then come back with a renewed sense of self, and better strategies that will set you up for success next term! Learning from your mistakes, and making positive changes, is the best step you can take towards becoming a better student! Here are some things to keep in mind as your next term commences:

1. Look through your school emails, as there will probably be some useful notes from your teachers and/or school staff and administrative team. It's important to stay on top of updates with your courses, so you'll know better what's expected of you, and have a general idea of what you're going to be learning.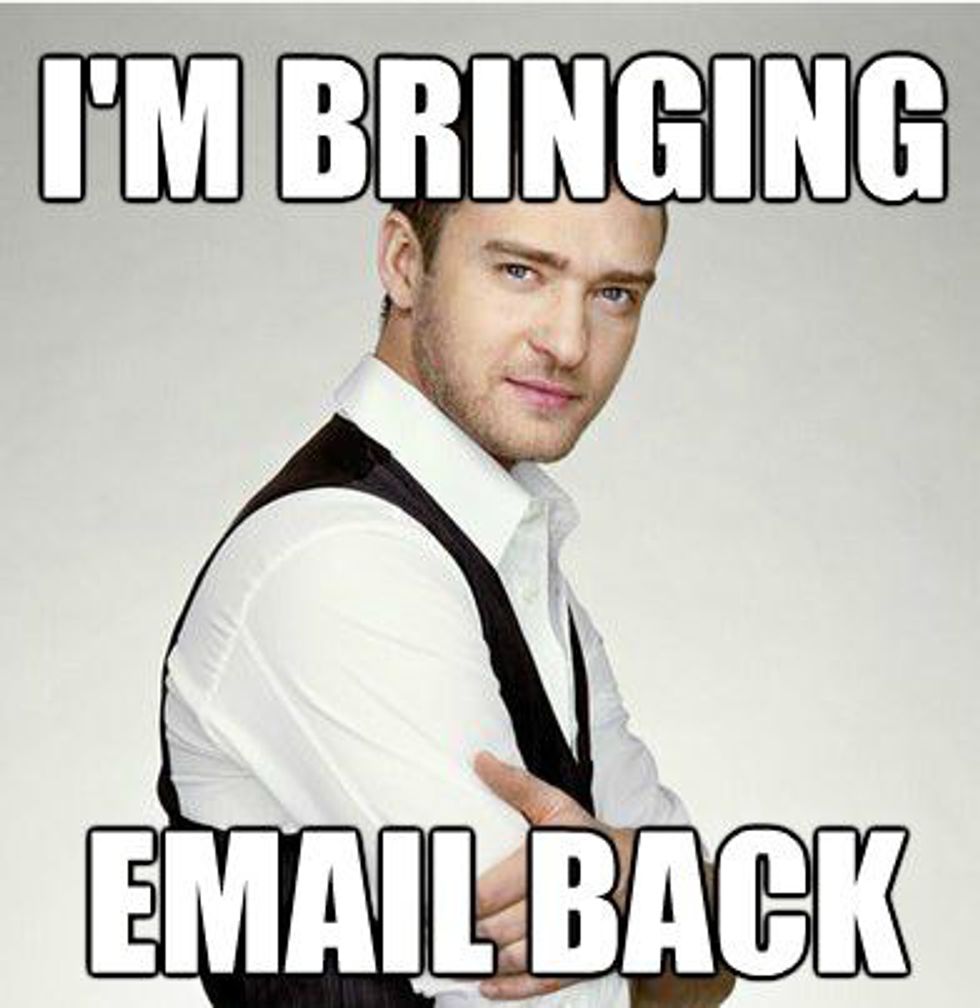 2. I go to SNHU Online, and they have SNHU Connect, where you can meet other students in your course, watch webinars that give you more info and tips on your current classes, etc. The Peer Learning Community offers group support for certain courses, which can be beneficial in staying informed, and staying connected. So, try to utilize those types of online resources!
3. If you didn't do as well as you would've liked last term, don't sweat it! You can't change the past, so the best thing to do is to take a lesson from the last term, and apply what you learned about yourself to the next term. Don't beat yourself up about how you could've done better. Sometimes things come up, and life happens. You're only human, and you're going to make mistakes from time to time. Just go into the next term with a renewed perspective. Figure out what went wrong the last term, and try a different approach with the new term. Whether it was poor time management, under-planning, or underestimating your course load, get a better overview of your work this time, and figure out what you need to change in your study routine.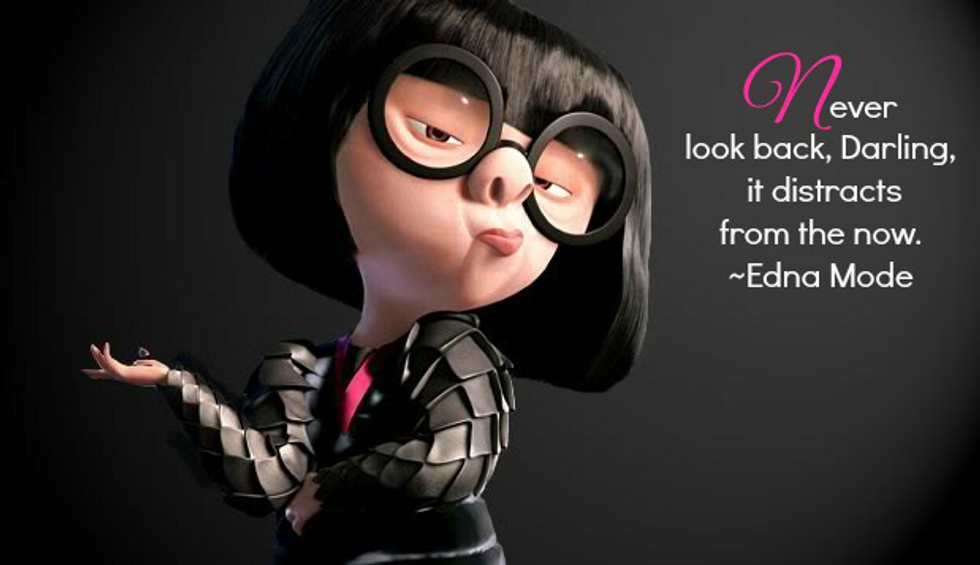 4. If you don't have a routine at all, try to develop one. Even a flexible routine is good, so at least you have an outline. Always remember to get a little bit of homework done every day, because something is always better than nothing. Skipping days can cause you to fall into a slump, which then leads to a stressful procrastination panic later. I've done it, and I'm sure we all have at some point, but it always sucks when you end up falling behind in your work. If you stay on top of things, you'll be more likely to have free time in the evenings, or on weekends.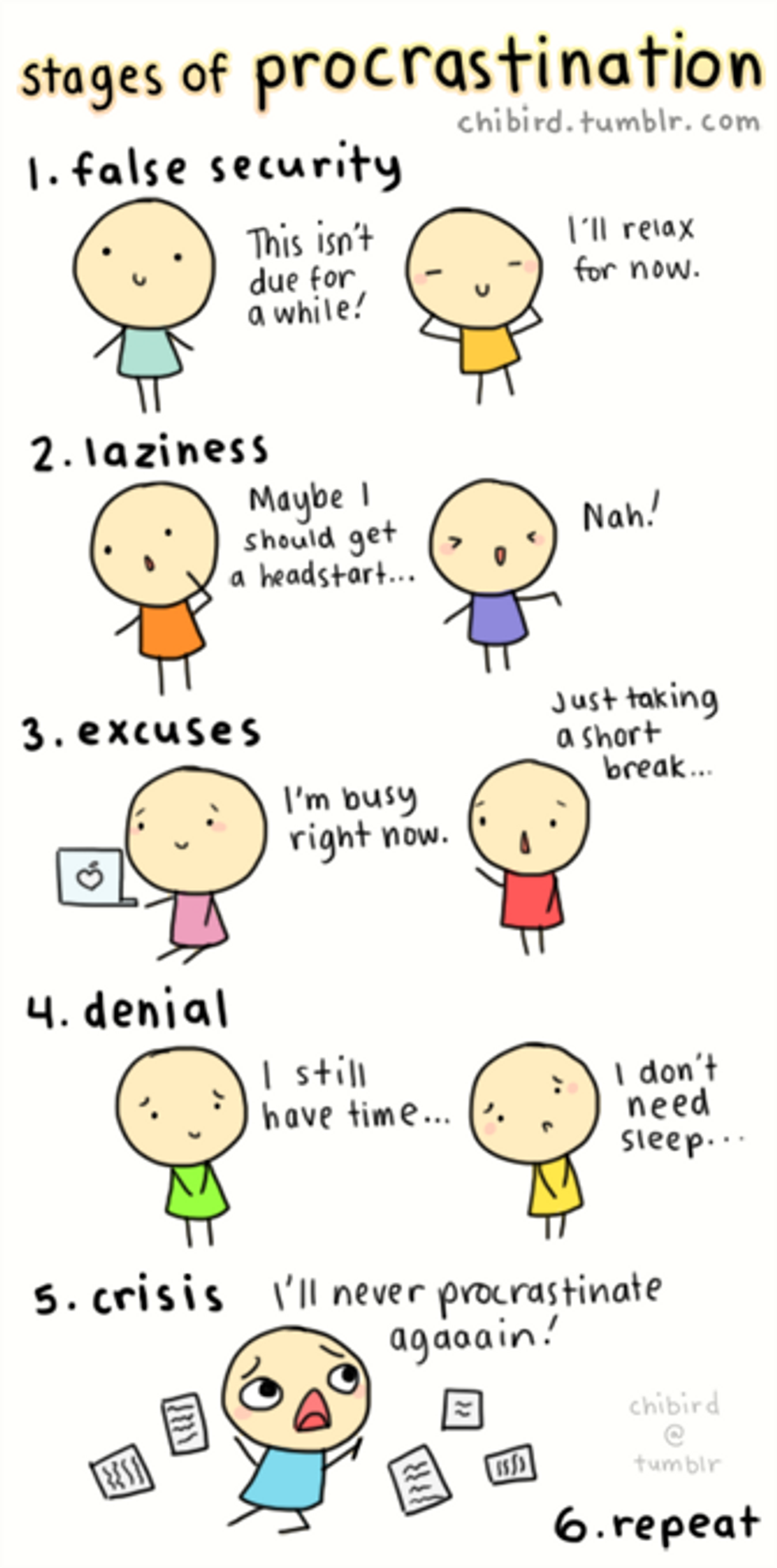 5. If you go to school online like I do, remember to stay active with the Discussion Boards. I know that sounds like a no-brainer, but this was one of the areas I fell behind in my 3rd term, and I felt so guilty for not being a more active student. Plus, sometimes you wind up meeting some really great people through the Discussion Boards, especially if it's in a class related to your major, or just a class you find enjoyable. I met a good friend in my Intro to Psychology course, in my first term of school. She's unique, talented, and someone I'm glad to have as part of my support system, as we still talk and catch up on how we're both doing in school. Keep an open mind, let your thoughts and ideas flow freely (and tactfully), and you're bound to meet some awesome people in the Discussion Boards!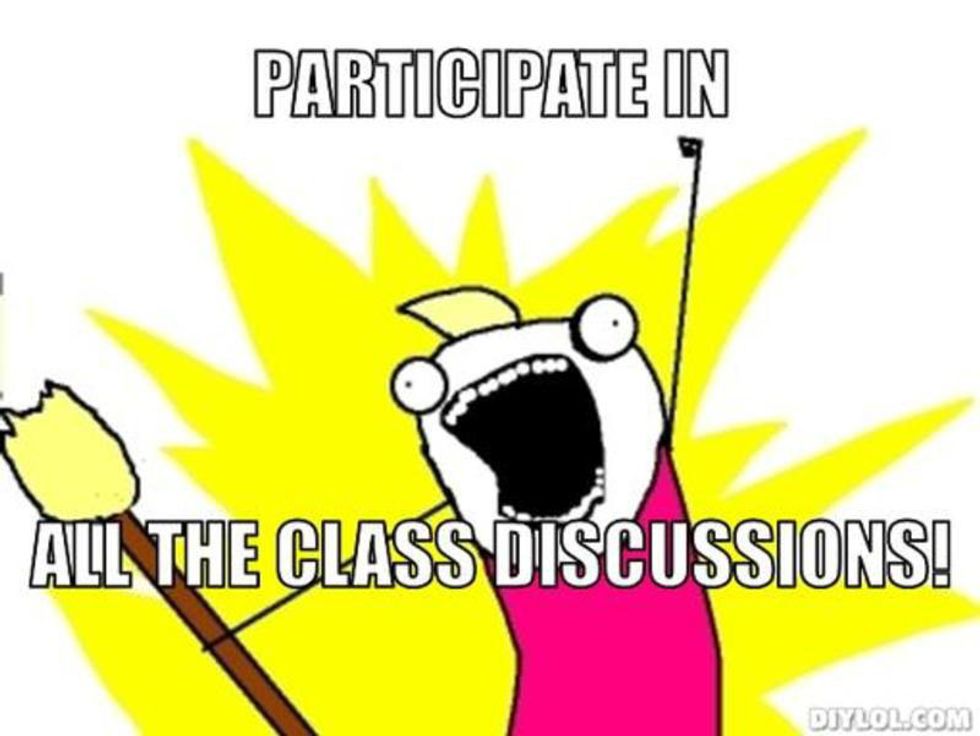 6. If you're feeling unsure about something, reach out to your teacher. Don't feel like you have to take on the weight of the world. You're not in this alone, and your teachers are there to help clarify things for you if you're not fully understanding your textbook chapter, or an assignment that's due. I know it's tempting to cling to your independence, and to want to figure things out on your own, but if you're really struggling, contact your teacher. Don't continue to live in denial, thinking you've got a handle on something, only to end up asking questions a day before the due date. That never helps to solve the problem. Acknowledge that you're struggling, and address it as soon as you can!
7. Think about your future goals, and how your next classes will pertain to them. Maybe it's a course that will be a good opportunity to put your skills in something to the test, or maybe it's something you've always wanted to explore but never had the chance. Either way, psych yourself up for the interesting things you're about to learn!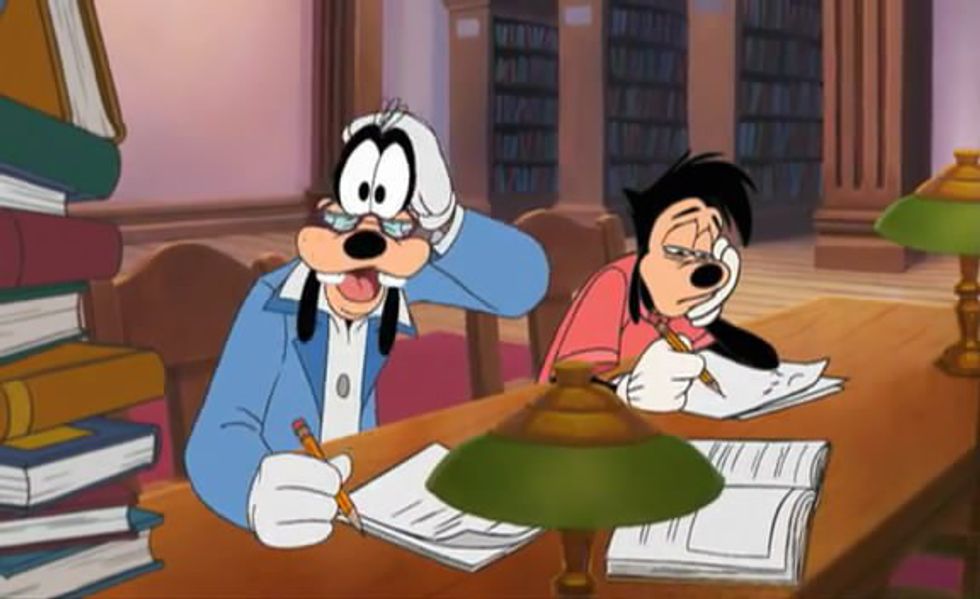 8. Make lists! Lists will save your life, and don't think that you're being a fraud by pretending to have your life together. The more you pretend like you have it all together, and the more you implement constructive tactics to obtain your desired end result, the more having it all together will become an actuality for you! It's like a "fake it till you make it" mentality. Buy a calendar, and a planner, and fun notepaper, and a journal—whatever office supplies you feel the need to procure to feel more successful, and to put yourself in a productive mindset, buy them! When it comes to being a good student, your mentality is half the battle.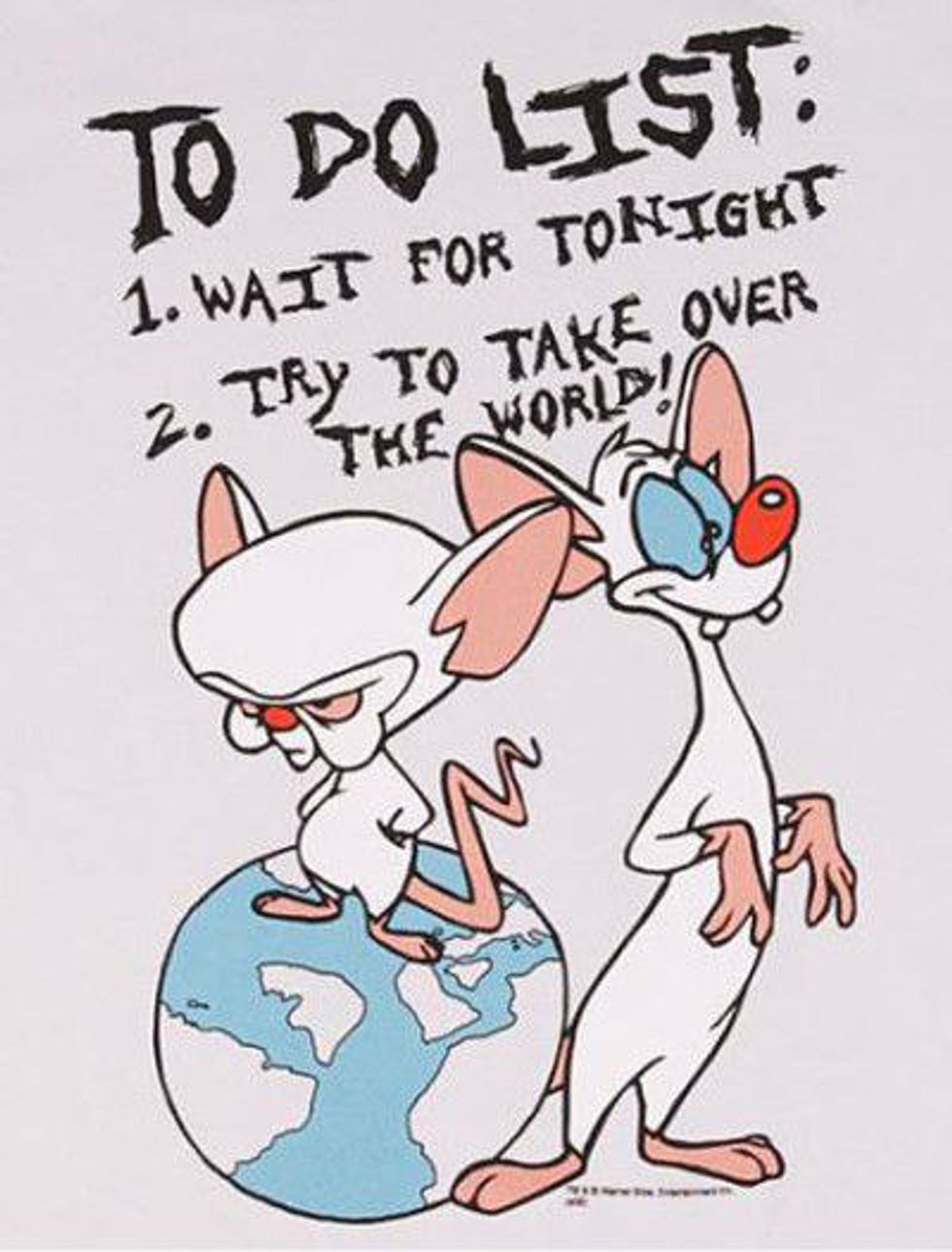 9. Remind yourself why you started school in the first place. Remind yourself of your aspirations for the future, what you hope to gain from the classes you're taking, and what you plan to do with your degree. If you have family or friends who are fully supportive of your academic endeavors, keep them in mind too. Whenever you start to doubt yourself, remember all the people who believe in you, and remember your dreams so you can continue to believe in yourself. Hold tight to those dreams, because that's what will keep you on the straight and narrow as you work hard towards a future career you'll enjoy, and a degree you can be proud of!
10. Finally, just have fun! If you're anything like me, and you're the nerdy studious type, who just enjoys learning new things for your own personal enrichment, then you're well on your way to having a great term. Enjoy the journey, 'cause you're going to be on it for a while. Just keep a positive attitude and you'll do fine. Stay focused on the assignments at hand, be determined when things feel difficult, and above all, maintain an optimistic outlook, and stay confident—your next term is going to be a great one!