Bowling Green State University, home of the Falcons. What a great place. The campus is beautiful, the people are great, and the town is always energetic. If you have the privilege to attend this awesome university, then there are definitely some things you have to do before graduating.
1. Run through the fountains outside of the administration building.
You have to do it at least once, right?
2. Attend the BGSU vs. OSU hockey game.
There is nothing better than this game. The atmosphere is awesome, the crowd is rowdy, and the game is always good.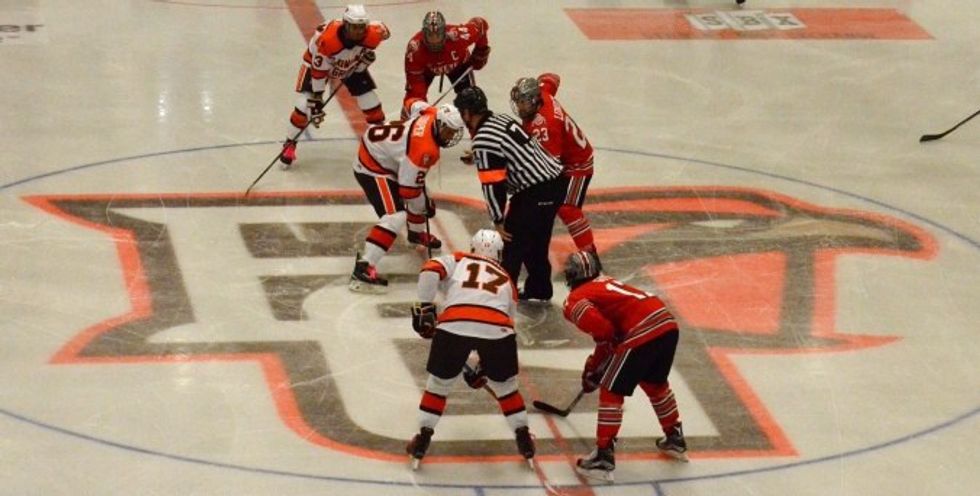 3. Take a study break at Grounds For Thought.
You're lucky you go to a school with this hidden gem.
4. Get a picture (or 50) with Freddie and Frieda and Sic Sic.
I know all students here have about 25 picture with Freddie and Frieda on their phone at any given time.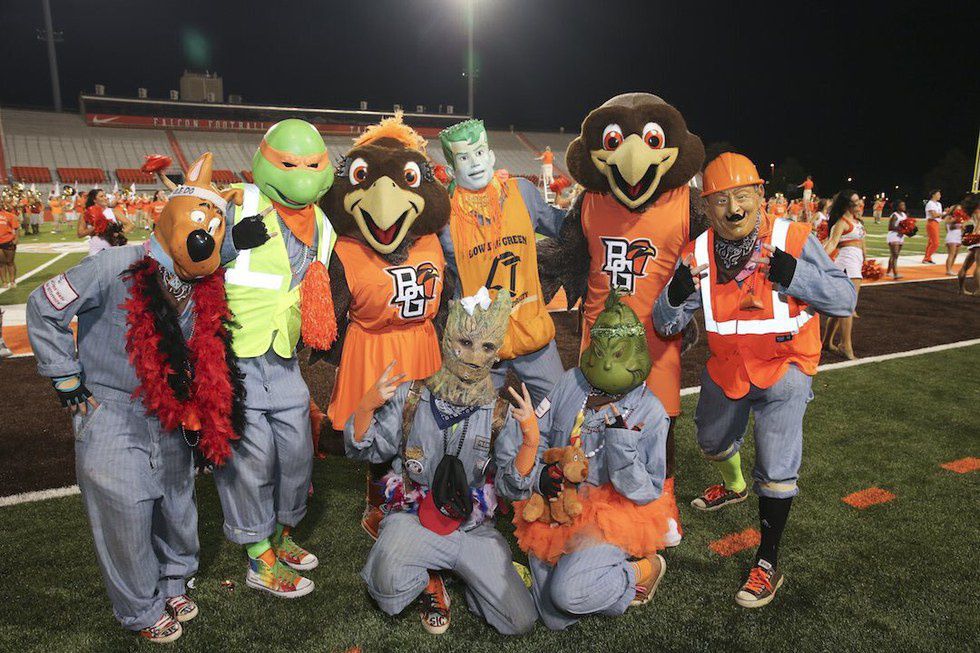 5. Attend at least 1 major holiday downtown.
Halloween? St Patrick's Day? There is something for everyone during these holidays. You will not regret it.
6. Take a picture at the Metamorphosis Rock.
We just won't mention what it's really called.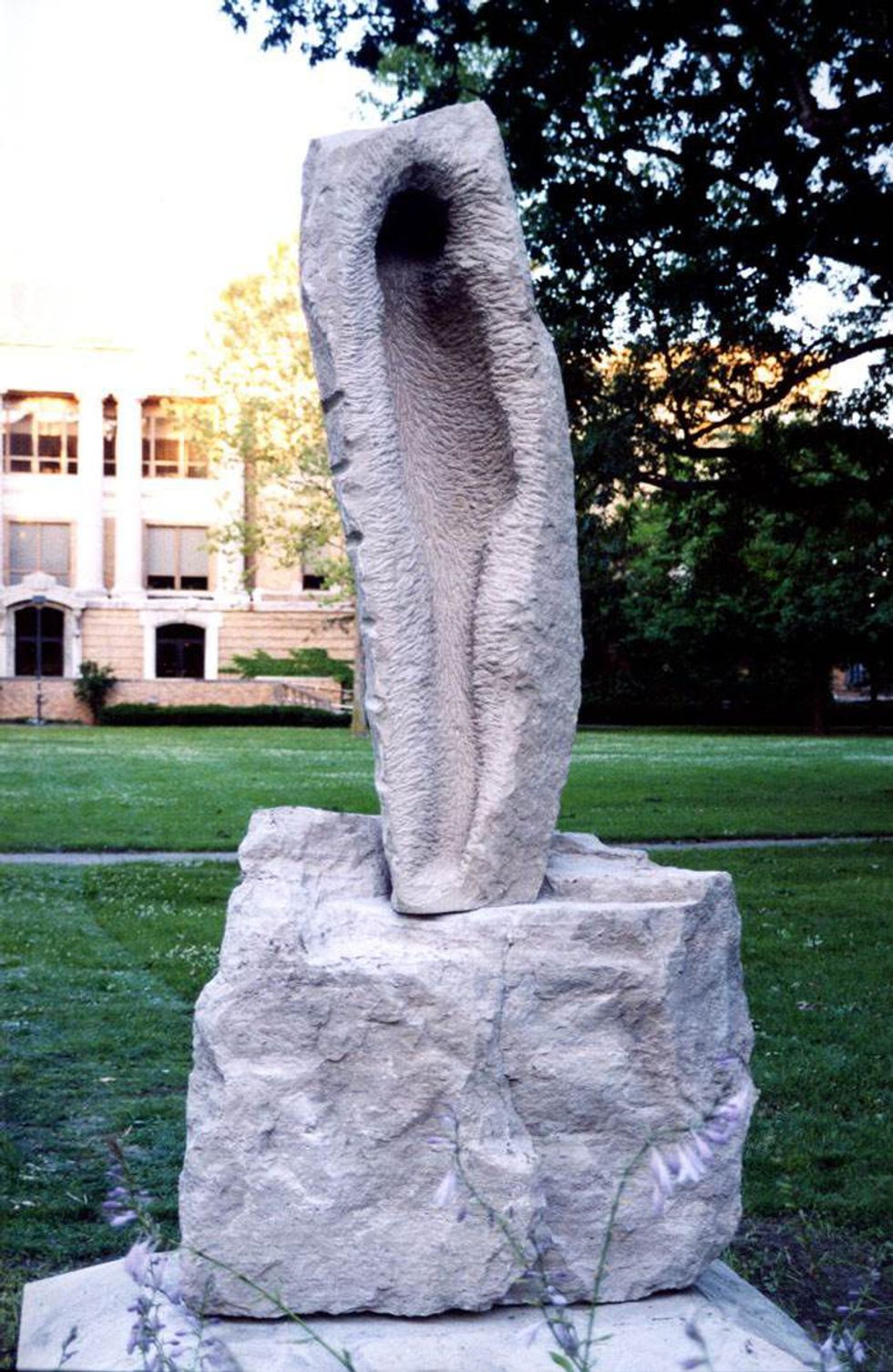 7. Eat at El Zarape.
Did you really go to BGSU if you haven't eaten there at least once?
8. Go to each bar at least once.
Throw it back to freshman year, and start at Tubby's!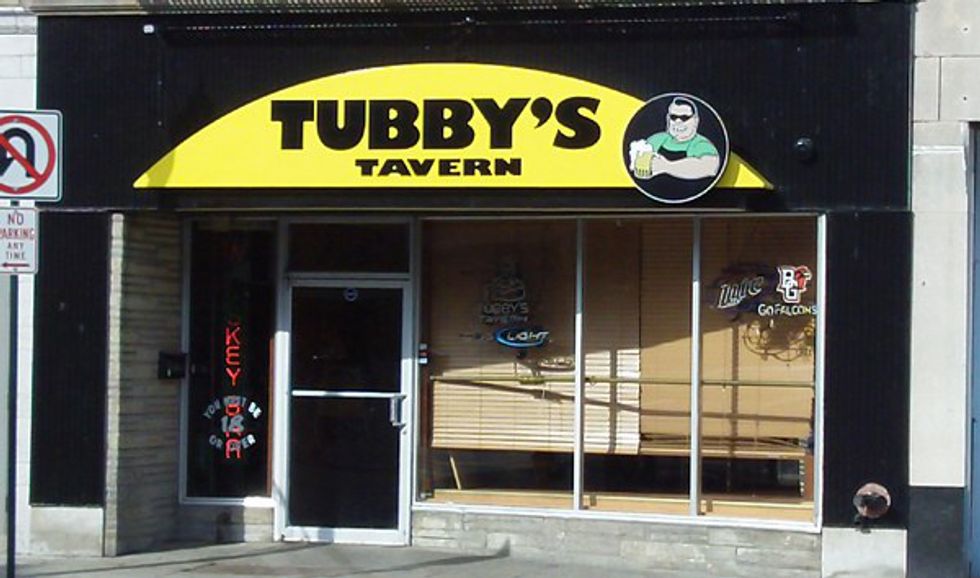 9. Go to $3 movie night.
Yes, only $3 to see a movie. Of course it is in a theater will about 15 seats and in an abandoned mall, but hey, it's only $3.
10. Settle your Myles vs. Polleyes debate.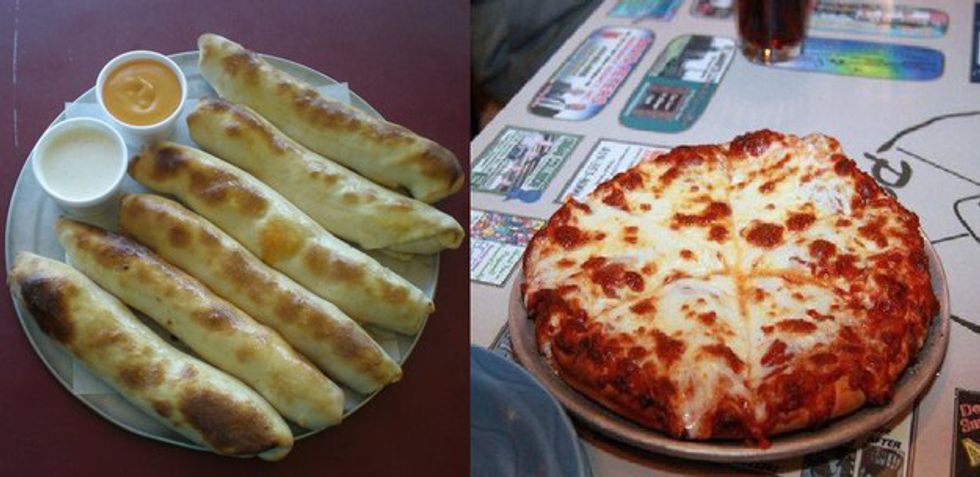 Well, looks like theres only one choice for now. RIP Myles Pizza Pub.
12. Attend the BGSU vs.Toledo Game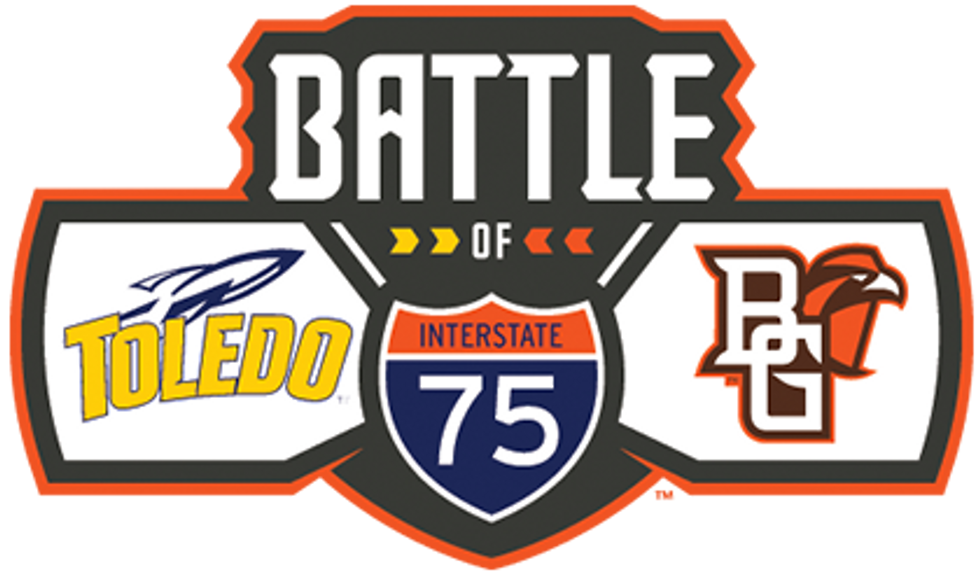 Yeah, the game might not always end in our favor, but it is still such a fun rivalry!
---
Enjoy your time at BGSU, but just remember these things when you're looking to make memories here at Bolwing Green State University.