Technology amazes me more and more every day. "Pokémon GO," an interactive gaming app that allows you to be the Pokémon trainer you've always wanted to be, was released on July 6 and has already set a new record for the most downloaded app in history. The app allows you to travel between the real world and the virtual world of Pokémon by using real locations in your city, suggesting that users get out and explore in order to catch 'em all. Since this game is so widely used, the Internet has gone out of control talking about it. Here are some of the most notably amusing tweets I've found that are centered around "Pokémon GO."
1.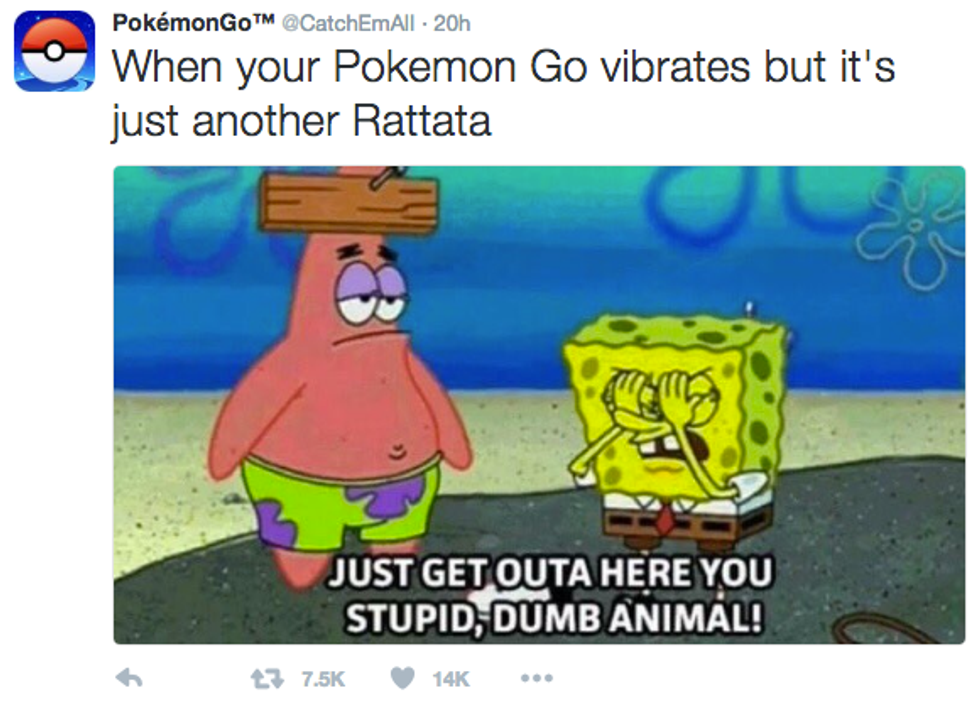 Those pesky vermons.
2.

Apologize and then catch it. Gotta catch 'em all, am I right?

3.

Life is hard.
4.

Who would have thought I'd have this much FOMO over a video game?
6.

You know your Pokémon obsession is bad when even 4-year-olds are tired of your antics.
7.

Love basketball stars? Love Pokémon? You'll love this tweet.
8.

What a time to be alive.
9.

This is quite possible the most savage tweet I've ever seen, and it's about Pokémon.
10. FTK! FTK! FTK!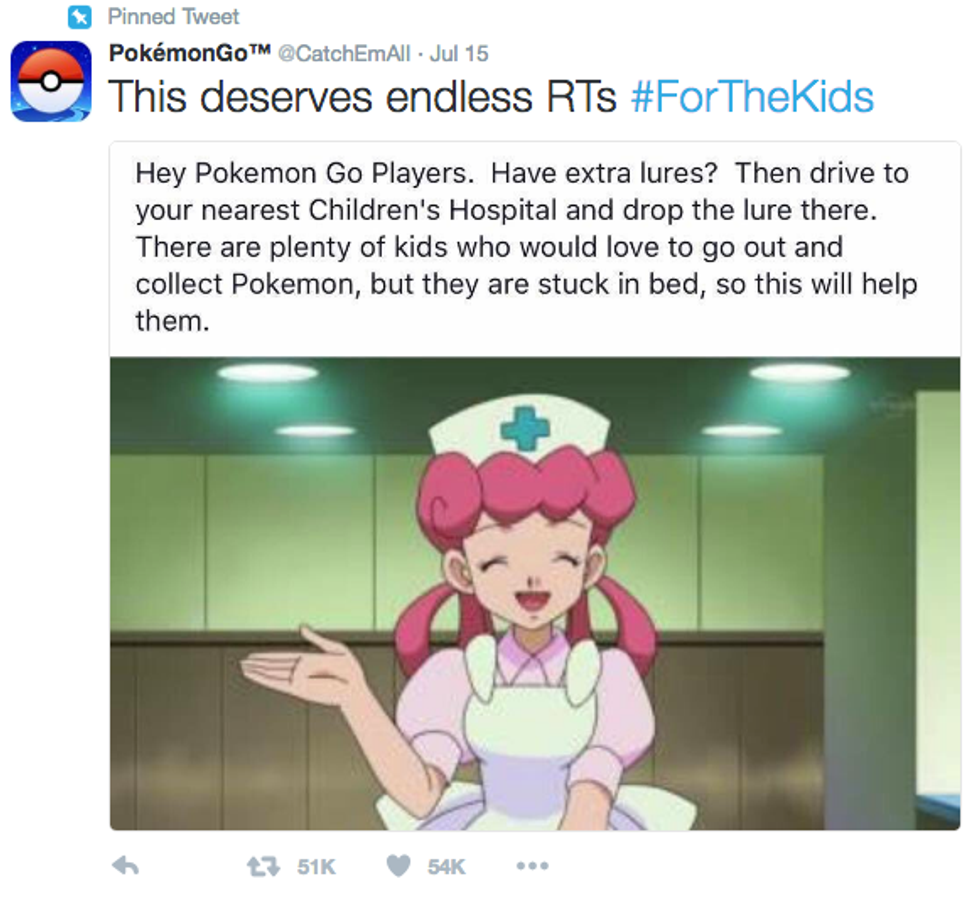 Clearly you can see from the above tweets that "Pokémon GO" users are not only enjoying the game, they're also enjoying what the users of the Internet are saying about "Pokémon GO." Now, if you'll excuse me, there's a Pikachu in my backyard that I've gotta go catch.