It's that time of year again, where you see all these cute pictures of couples on beaches or posed in front of some famous monument, and you think why can't I have that? Good news is: you can! And I'm here to help with that because vacations are expensive and hard to plan.
Here are some summer trips to take with your significant other that won't break the bank:
1. Devil's Den, Florida.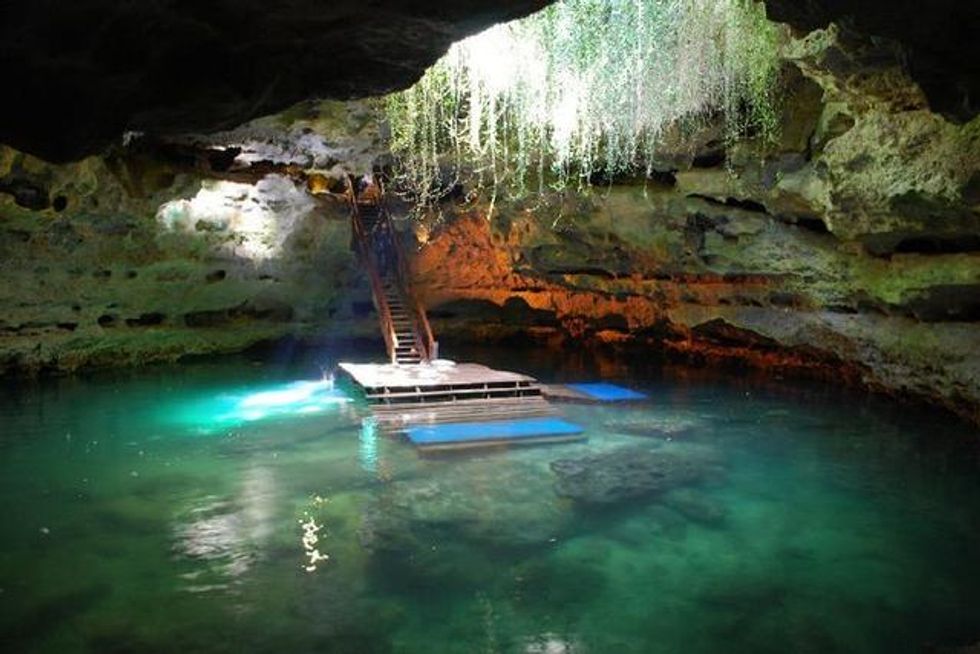 Okay, it may seem expensive but devil's den is actually super cheap and full of fun. The website gives you all the information you'll need but not only does it give you pricing and scuba info, it also directs you to more places to play and have fun. You and your SO can go snorkeling together and have a once in a lifetime experience.
The other attraction in the area include:
1.Ginnie Springs
2. Rainbow Springs
3.Manatee Springs (They have real manatee's in the winter).
Cost of trip is roughly...
Cabin onsite: $92.50 per night for more than three nights.
Snorkling admission: $15 per person
Scuba admission (must have license): $38
Airfare: Check out bookingbuddy.com! They have super cheap flights! Or drive! You'll save tons of money that way!
Trip total: about $400 per person.
2. Niagara Falls, New York or Canada.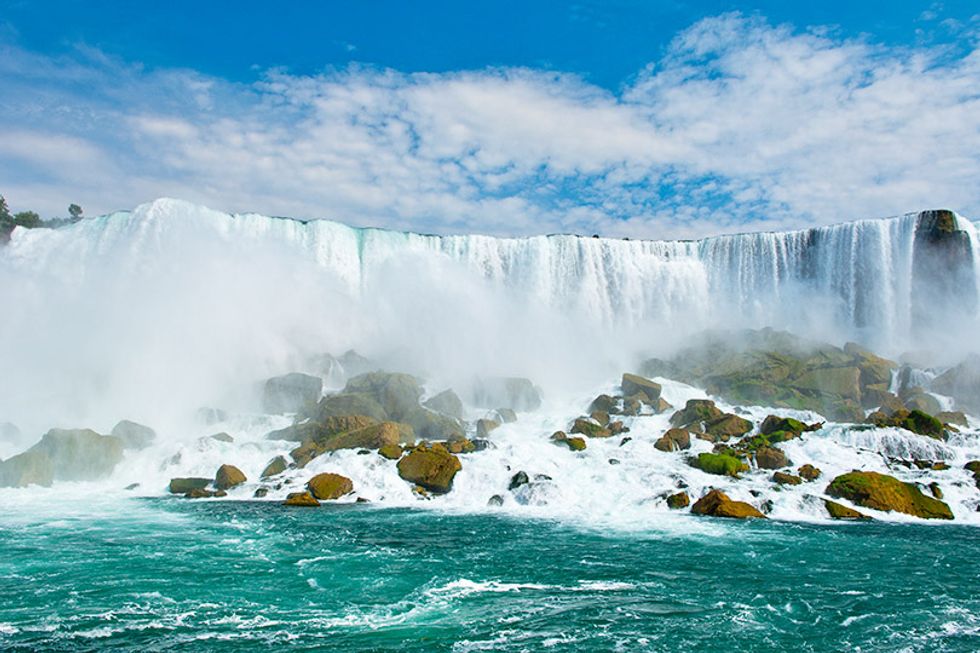 I love Niagara falls and it's super romantic. So many engagements have happened here and it can be a subtle hint if you are ready to take the next step.
Cost of trip is roughly...
Hotels: Range $90 - $150 per night.
Activities: $11.20 for the Skylon Tower (It's on the Canada side but just bring your pass port and you're golden). There is a family fun center at the base of the tower!
Airfare: Again...Check out bookingbuddy.com! They have super cheap flights! Or drive!

Trip total: $400 without airfare or driving costs for a few nights.
3. New Orleans, Louisiana.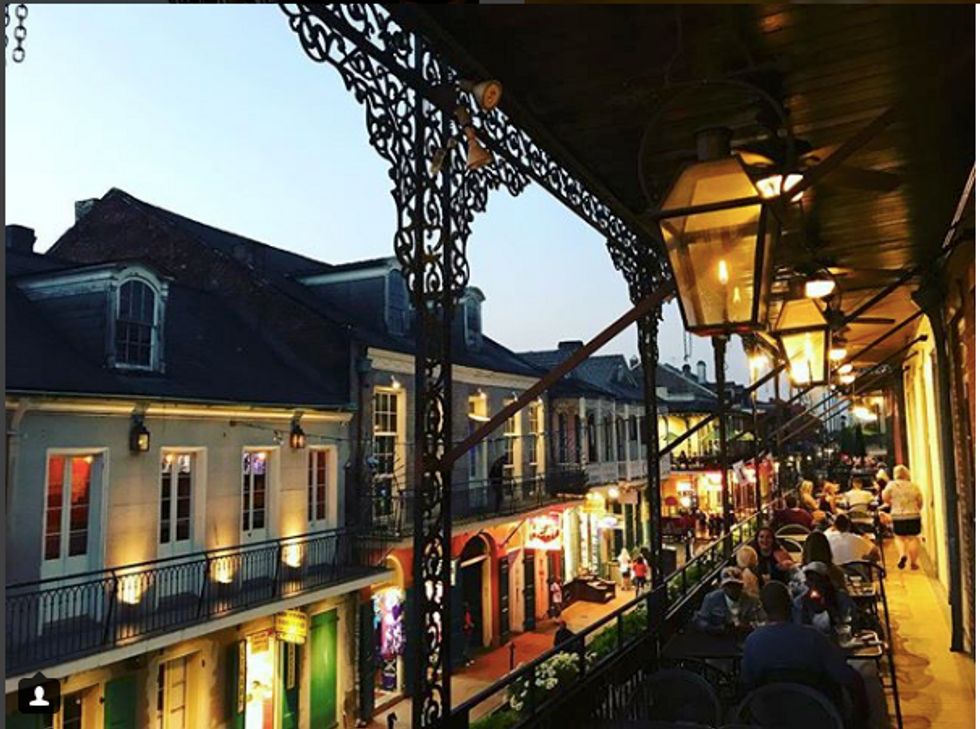 If you guys are the social and outgoing couple then this is perfect for fun nights on the town and great food. Your SO and you are bound to have a crazy trip, that you can pass down to your kids one day...or not.
Cost of trip is roughly...
Hotels: $100 a night.
Activities: Honestly, just eat and drink, while you roam around and enjoy the city!
Airfare: Again...Check out bookingbuddy.com! They have super cheap flights! Or drive!

Trip total: $450 for a few nights.
4. Hidden Beach, Mexico.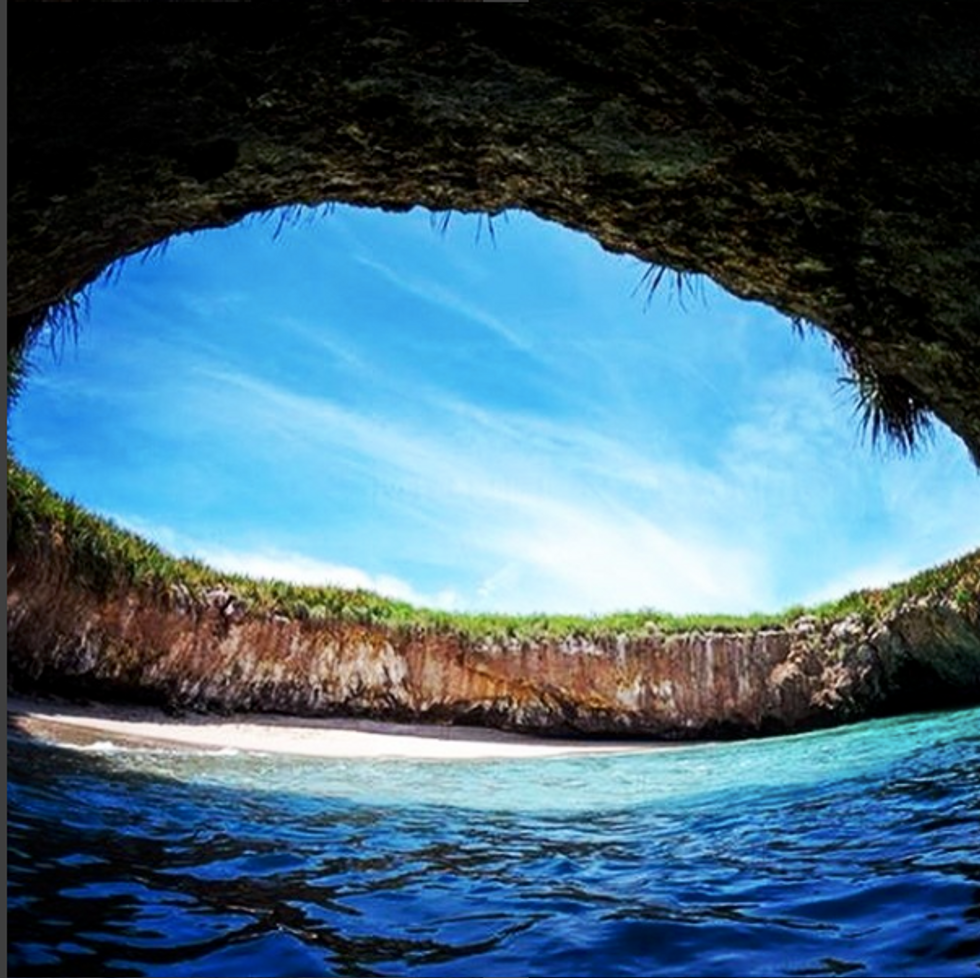 This is whaat dreams are made of. The beaches are stunning and the weather is gorgeous. This is definitely for the lazy couple who loves lounging on the beach or the active couple who isn't afraid of swimming in the ocean with ocean friends. Also try surfing or water boarding, you won't regret it.
Cost of trip is roughly...
This will more than likely include a road trip unless you want to drop $500 on a round trip flight for each person. There is also an excluded cost of motels for the road trip, but pro tip is take an SUV or a truck and shove a mattress in the back and sleep there. Very millennial.
Hotels: $300 - $400 per night.
Activities: Obviously swim and lounge at hidden beach and bonus points: it's free.
More activities listed here!
Driving: $300 - $500 on gas.
Trip total: $1,000 per person for two days, but can be more and don't forget your passport (Pssst...Split the hotel)!
5. Sahara Sam's Oasis, New Jersey.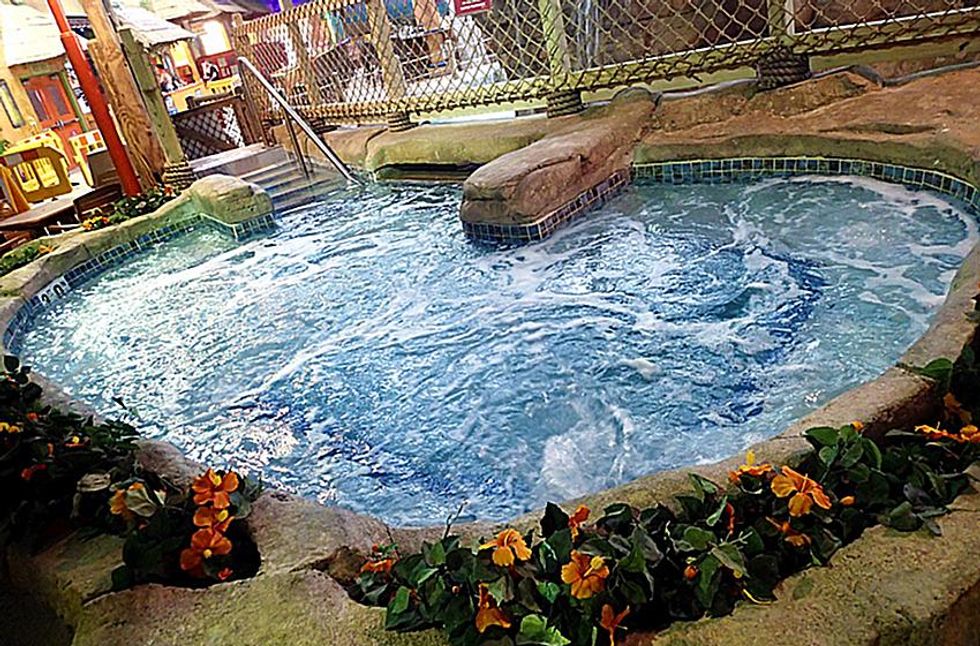 I love water parks. It's fun to have all your SO's and your family along for a family vacation. It would be cute to even reveal another little creature joining the family here, at a family place...and by little creature, I mean a puppy.
Cost of trip is roughly...
Hotels: $107 per night (this is for a nice hotel).
Activities: The water park...obviously. Roughly $35 dollars per person.
Driving: Depends on here you are! If you are too far away just look for another water park near you!
Trip total: $500 if you are on the east coast for 4 days.
Okay, okay but these are all out of my reach, Cat. Say you have about $10 in your account, what can I do for that? A lot actually! Here are some very cheap, even free, trips!
6. National Parks near you.
These are so educational and sometimes have museums on site. If you and your SO have a passion for learning and nature then this is the place for you and bae to vacation...or day-cation.
This one in PA is truly beautiful and you can swim in the waterfalls.
Price: Free.
You can be active and see really beautiful scenery. Taking a panorama of the scenery is also a great perk. Nature is beautiful and peaceful.
7. Carnivals in your area.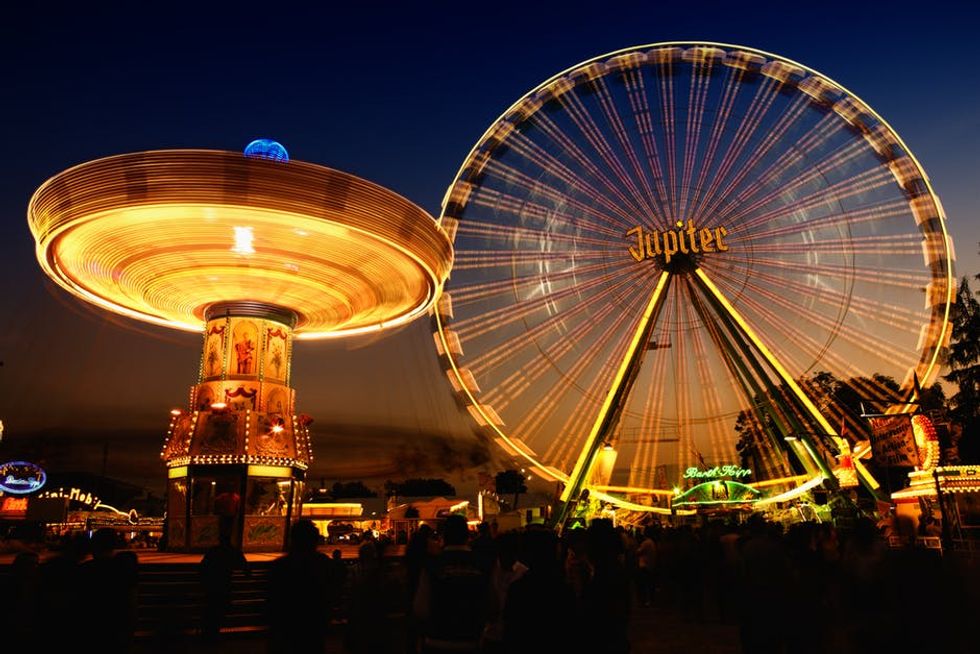 There are always carnivals and they are perfect to go on a super cute date with your SO. You can take an adorable video on the Farris wheel!
Price: Admission, usually free.
Tickets for rides: around $40 to eat and ride rides.
And you can go several days in a row or attend one a few towns away and get a hotel for a night for a romantic night away.
Cute insta picture...priceless!
8. Local lakes.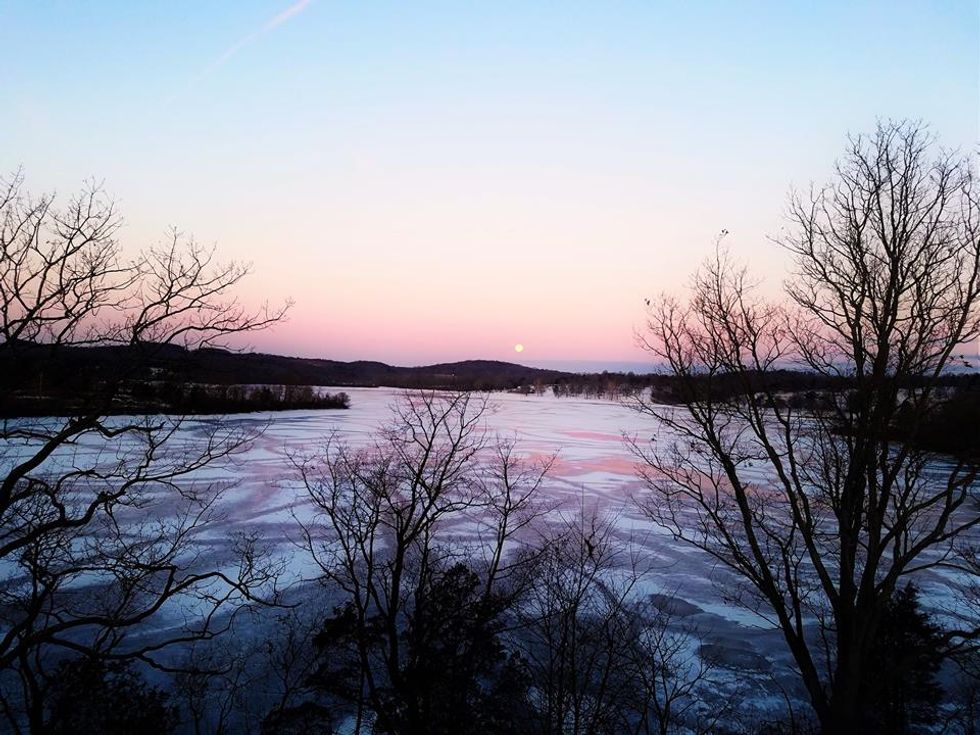 Going to local lakes is free (but you do pay for parking, which is about $10 a car). They are super fun if you find one about 3 hours away and stay in a hotel an explore a town you don't know. There are even local rivers you can swim at adding to the vacation.
Price: Free.
9. Hikes.
There are tons of trails that are free and super close. You can go for a run or venture off the beaten path and see some more of the world. I would rock climbing while on the hike. It's even more exciting by adding little things to do. You and your SO should be experienced hikers if you want to go off the path though.
10. Family Fun Centers and Amusement Parks.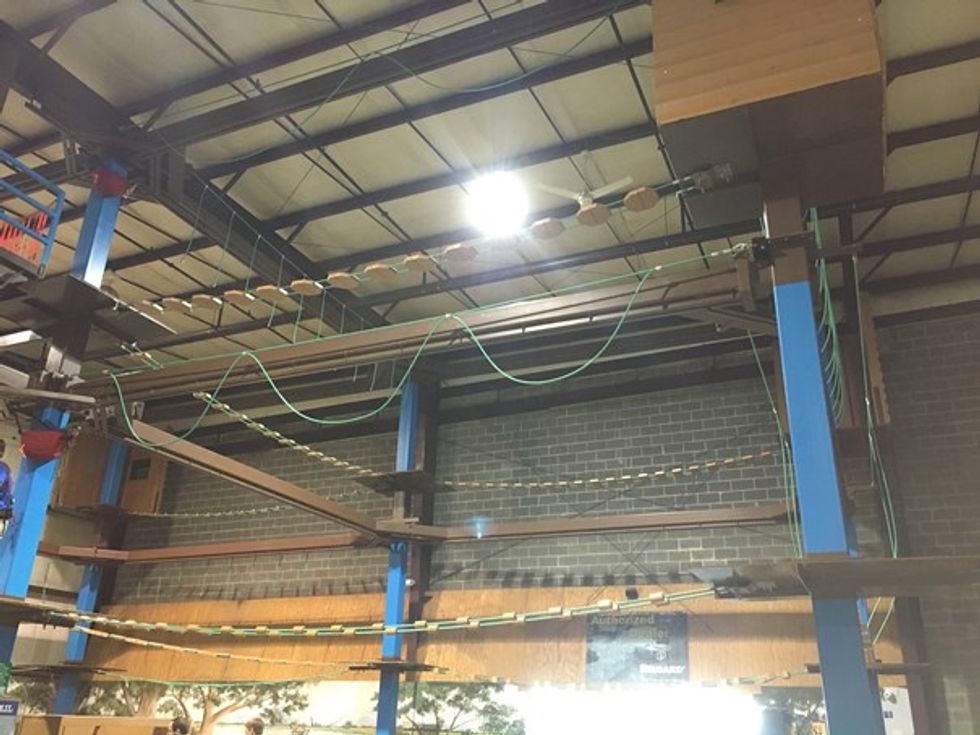 There are so many places that you can go with your SO and let go of your inner child and be wild and young. You can make a few days of a stay-cation by going to these places in a week of couple fun!
Some places include:
Sky Zone pricing: $16 for an hour.
Ozzy's Family Fun Center: $20 for laser tag, sky trail, rock climbing.
Amusement Parks: Hershey, Dorney, Six Flags (pricing is linked).
Mini Golf: Give or take $20 dollars and it can be $25 if you get ice cream.
Bowling: $20 per person. Try Glow bowling on a double date!
Well, these are my suggestions for a vacation, stay-cation, and day-cations, let me know if ya'll have more ideas!
Also pro-tip check GroupOn.com, TripAdvisor.com, and booking buddy.com.