It's easy to feel like you were the problem when a relationship ends or someone breaks up with you. Our first instincts are to go back in time and try to acknowledge all of the things that went wrong in detail - as if zeroing in on a memory before everything ended. But if you feel as though the feelings between the two of you wasn't sincere, but more toxic, maybe it's not entirely your fault; maybe it's not your fault at all - especially when you were the one who really wanted it to work, when you were the one who had good intentions from the start. Perhaps you were in the wrong relationship because he never deserved you. It's time to embrace your freedom from your ex, and see their absence as a blessing in disguise. You don't need that n e g a t i v i t y.
1. You were the grown-up
This is especially infuriating when you're both the same age and you're on the path to adulthood together, supposedly figuring things out and trying to mature and make adult decisions. If he's acting like you're the mom in the relationship, that's a red flag that he never deserved you, and you need someone better. There's no gaining anything from staying with a guy who wants to play child forever. This is a relationship - not a one person thing, and if he relied on you for the majority of responsibilities, such as working all the time while he sits home and plays video games all day, (slightly exaggerating, but you get my point) it's a good thing you got out of there.
2. He didn't support you when you're not perfect
He only liked you when you were "stable", and fun, and just an all around happy person. Whenever you had moments where you felt like everything was falling apart and needed him to be there for you, he made you feel guilty and ashamed. A good significant other is supposed to be able to support you and be there for you in your "not so pretty" times. If he can't do that, it's a good thing he dipped out because there's nothing more lonely than being with someone who can't stick by you in your dark times.
3. He made you feel inferior
He constantly made you feel lower than him - whether that be intellectually, (ugh, pretentiousness - the worst!) socially, physically, basically anything. It might have come off like he was joking at times, but beneath the exterior, he was nothing but a mean person who wanted to make you feel lower than low - and that's probably because he had self-esteem issues in the relationship. Pathetic much?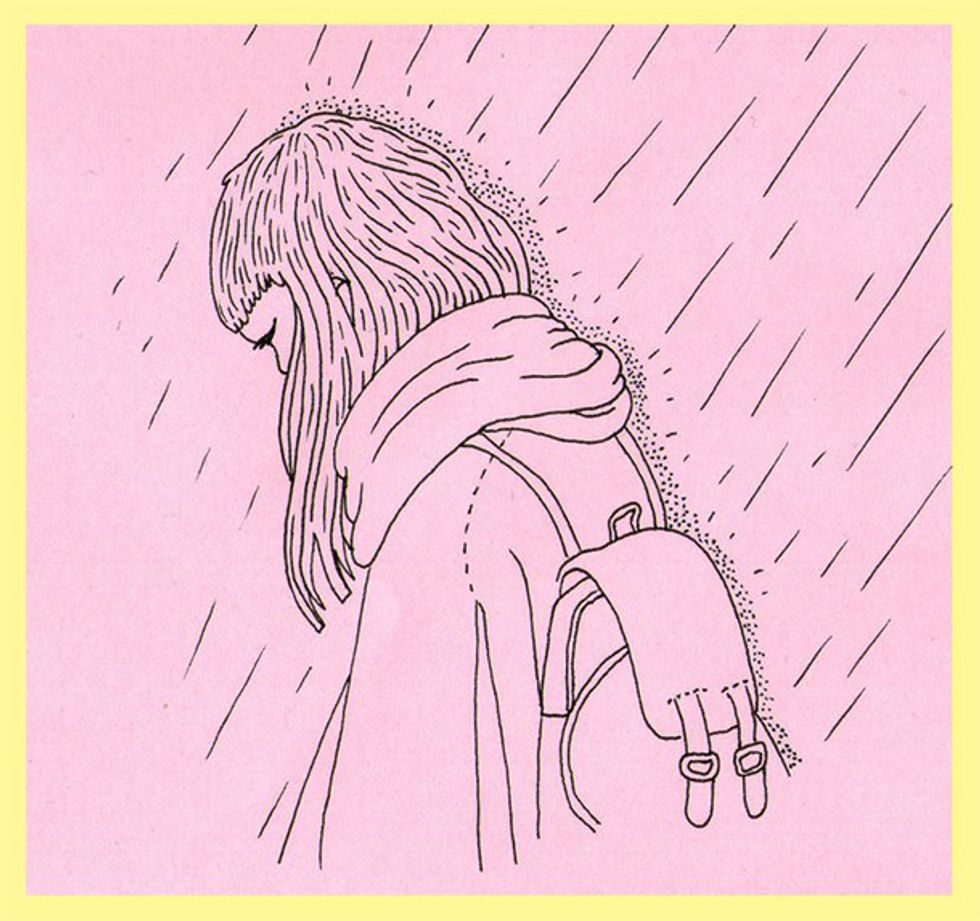 4. He was cheap
I dated a guy who didn't get his first job until he was about twenty years old. When we were in high school, I had a part-time job (since I was sixteen) and I was the one who seemed to have extra cash while he didn't. Therefore, I was the one who paid for our dates. I could tell he felt bad because he would try and compensate with saying things like "Oh don't worry about paying me back those 2 dollars - that's a treat for you because I love you", and I would just think to myself "Uh. It's 2 dollars". There were other little instances where he would try and not seem cheap, but he clearly was. Once again, you're not his mother.
5. You put in more effort
"I'm the one who loves the most". I see this phrase everywhere and it totally clicks with me. Okay, I actually just saw it on New Girl, but it really resonated with me. And if you're like Jess Day and myself, you'll understand the frustration of putting more effort into a relationship than he ever did. You shouldn't have to feel like you love someone more than you; you just shouldn't settle for that. If you were putting in more effort, he wasn't the one for you. Both should be equally crazy for one another, and be willing to fight for each other while being on the same page - at least, close enough.
6. He was irresponsible and lacked ambition
This kind of goes along with the no job thing. He didn't have a job, no money, no car. I can understand that being a young twenty-something can be difficult in the money aspect, but if he's not even trying, then that's saying something. Why spend your life with someone who doesn't want to get off the couch and have a drive of determination? Even a little bit? And not even job wise, but with his future entirely.
7. He was shallow
He just wanted you to be happy all the time.
He tried to change who you were 24/7.
He didn't appreciate the girl in front of him as she was.
He only cared about things on the surface

8. He quit. All. The. Time.
He constantly gave up, but most of all - he gave up on you. Through all the hard times, he couldn't stick around, and that's his own problem. Whenever the going got rough, he decided that it was time to hide away for awhile and leaving you to overthink things and feel like you messed up. But truth is, honey, you did not mess up. He did.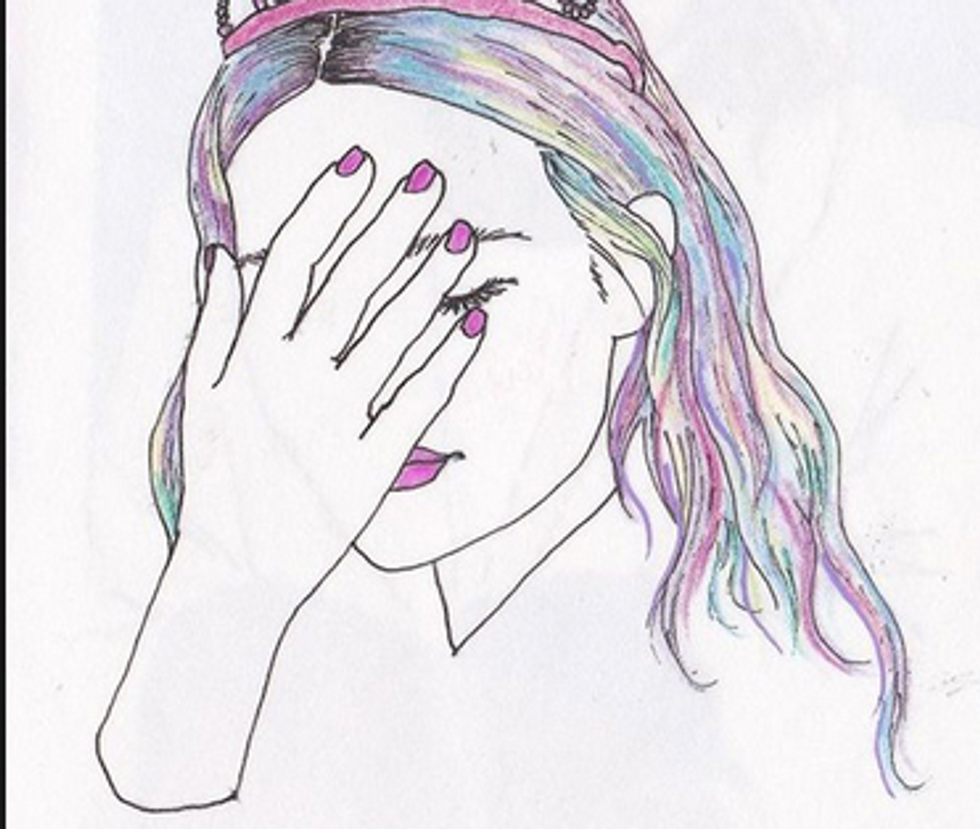 9. He blamed everything on you
He never took responsibility for his actions, and even if he did, he completely half-assed them. And while he didn't take responsibility for the problems in the relationship, or even outside of the relationship, he manipulated his way into thinking that it was your fault.

10. He didn't appreciate what he had right in front of him
He had you; someone incredibly amazing and unique, and he just let it all go to waste because of his own selfishness. He took you for granted - and who would want a person like that in their life? Either way, you're without this person now, and you're off to bigger and better things. He was never good enough for someone as beautiful as you, and that's a shame. But please, do not let this keep you in a rut forever; and do not settle for anything less.