I have played the violin for more than a decade. My mom put me into classes when I was five or six, and I've been playing semi-consistently since (I put it on pause for a few years at one point). I also learned the ukulele, and have started learning violin and piano. My mother always encouraged me and pushed me when it came to music. While I didn't really appreciate it then, looking back, I can see how valuable it's been to my life. I wanted to share the benefits of learning an instrument because it has changed and shaped my current life. The below are ten reasons why you should consider learning a musical instrument:
It teaches commitment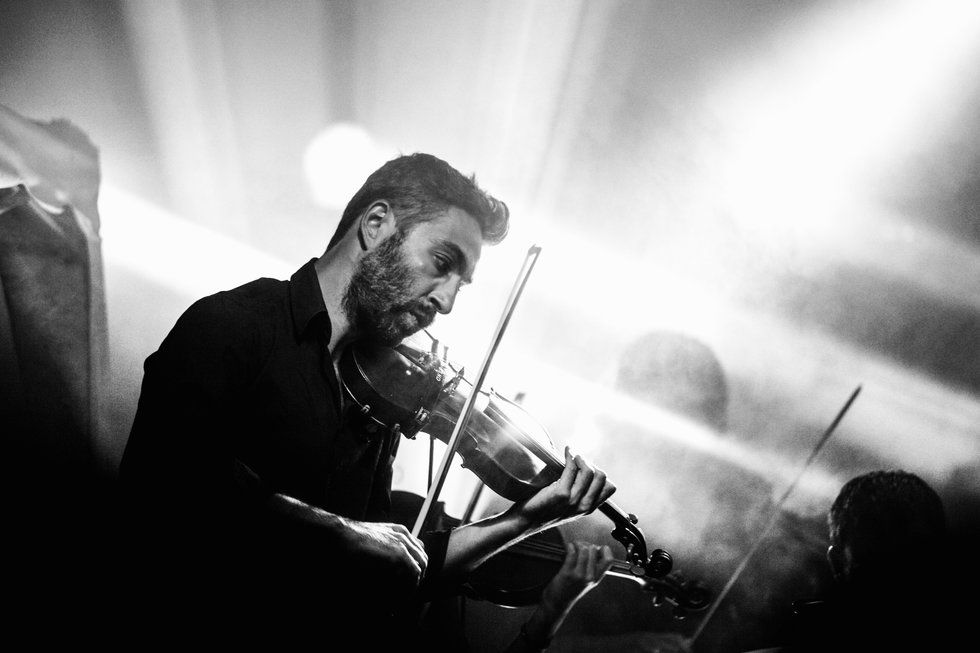 Man playing violin
https://www.pexels.com/photo/adult-black-and-white-classic-concert-1601/
Playing the violin helps you to have more commitment to things. You may find "the spark" gone when your fingers ache and your ears have reached the limit of their abuse, but when you think of the progress you've made, and are making, you'll push through. Sticking with something small but hard like this, will help you in the future when you just want to quit.
It Gives You Something to Do When You're Bored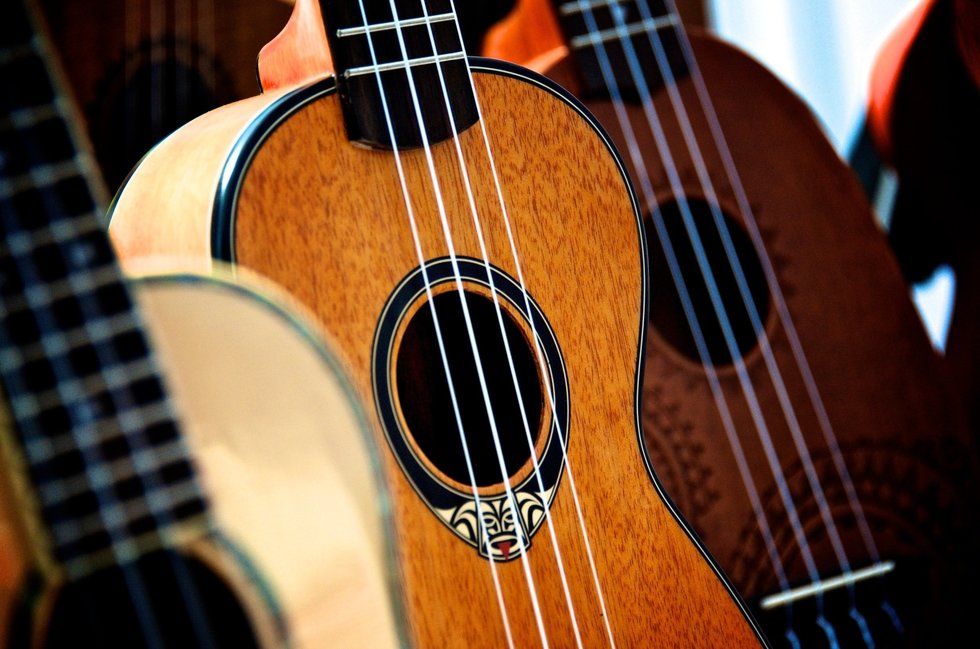 Guitars in a line
https://www.pexels.com/photo/close-up-of-ukulele-258283/
When there's not much to do around, I often find myself on the computer, glancing through social media and emails. Playing an instrument is a more productive use of your time.
Helps With Focus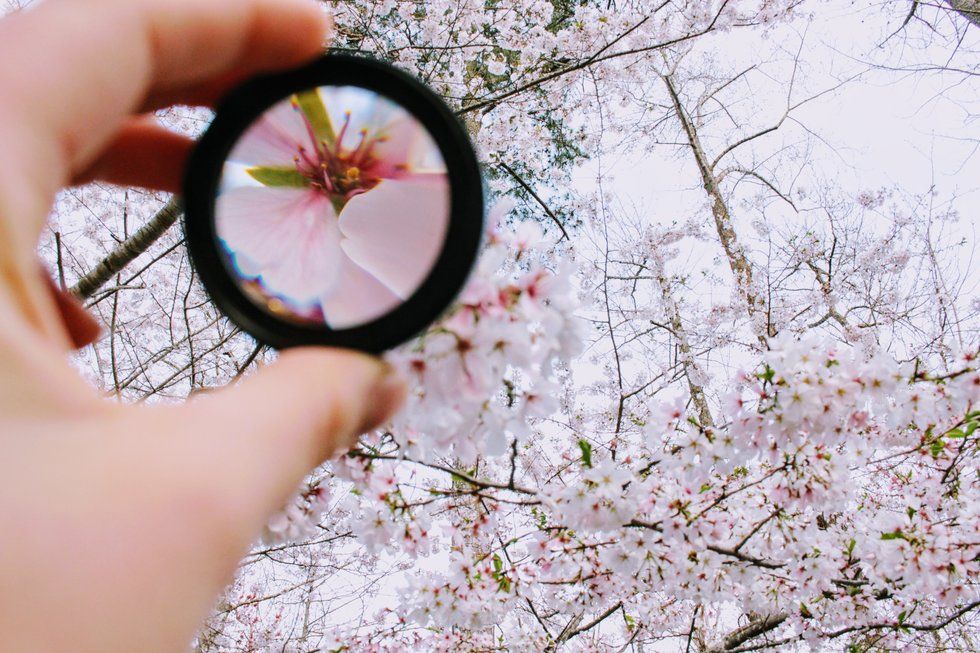 Lens focusing in on one blossom
https://www.pexels.com/photo/person-holding-round-framed-mirror-near-tree-at-daytime-979927/
Nervous to study for a test? Can't seem to think straight? Pull out your instrument and play your favorite song, or learn a new one. Music brings a level of clarity that changes your focus from a million little things to one main one. You are focused solely on the music, nothing else. This is especially useful if the student has ADHD, or an attention disorder like it. It can help with fidgeting, as well as "Because music instruction combines all three learning behaviors (visual, auditory, and kinesthetic), children who suffer from ADD and ADHD are actively engaged throughout the learning process." Read the full page Here
It Teaches Patience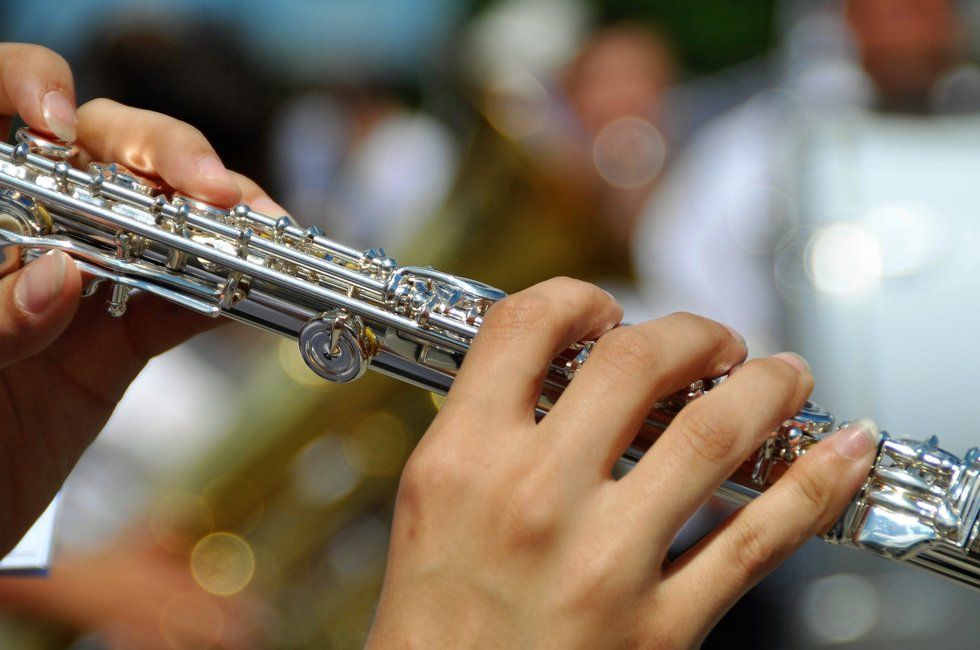 Person playing flute
https://www.pexels.com/photo/adult-art-band-blur-417456/
Patience is one of the biggest things that I have learned from playing instruments. While learning shifts on the violin, it was easy to get frustrated and mad at myself for not moving to the right position. However, getting it right, even once, encouraged me. I would force myself to keep playing, until I got it right a set number of times. Playing the section over and over, I started to get more patient. It was easier. I learned that everything takes time, I just need to be calm and work through the issue. and it has really helped change my mindset.
It Helps With Confidence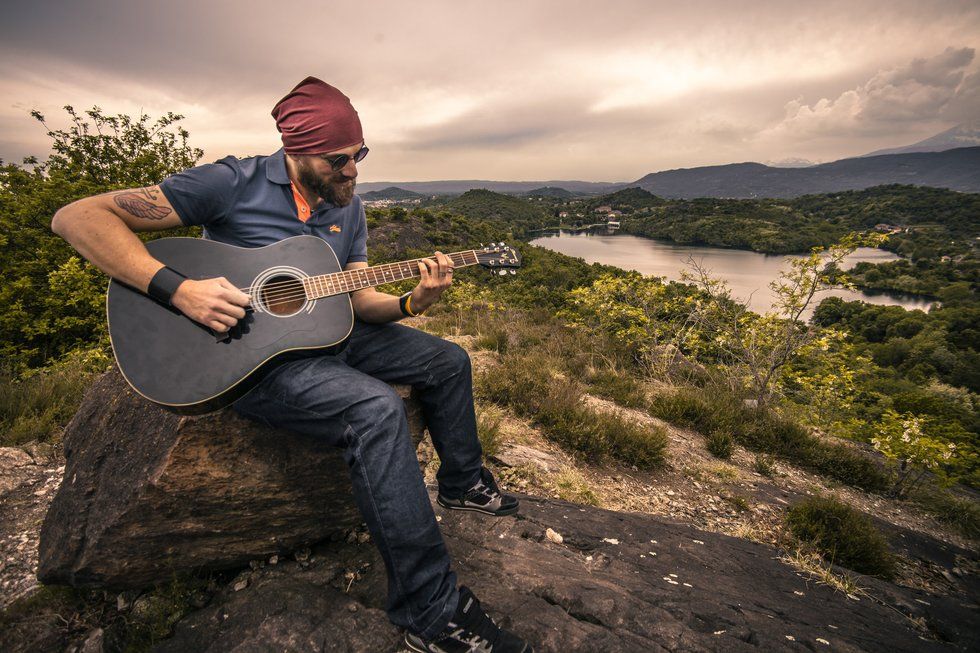 Man playing guitar near mountain range
https://www.pexels.com/photo/adult-beard-countryside-guitar-1543/
Playing the instrument just like the people on the radio, and knowing that you played it well is an amazing confidence boost. It encourages you to try more, harder music, because you actually played it perfectly! You feel better about yourself when you are able to see your accomplishments bloom, like you do in music. you gradually feel more confident in your playing, as well as yourself as a person
You Get to Make Something Beautiful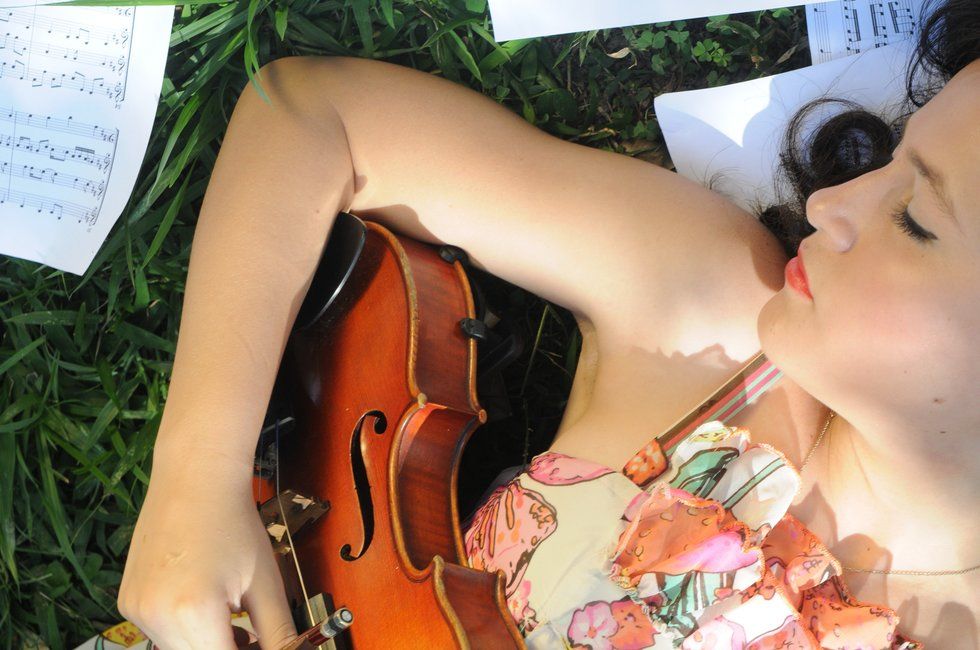 Peaceful woman asleep in grass with violin
https://www.pexels.com/photo/woman-playing-violin-white-resting-on-the-green-grass-164719/
Once you've learned and polished the piece, you get the most rewarding part, playing it. You get to play a song, and make music. I don't really know how to describe it, but it's amazingly rewarding to play the piece right, and get the beautiful sound of your instrument's notes.
It Gives You a Sense of Peace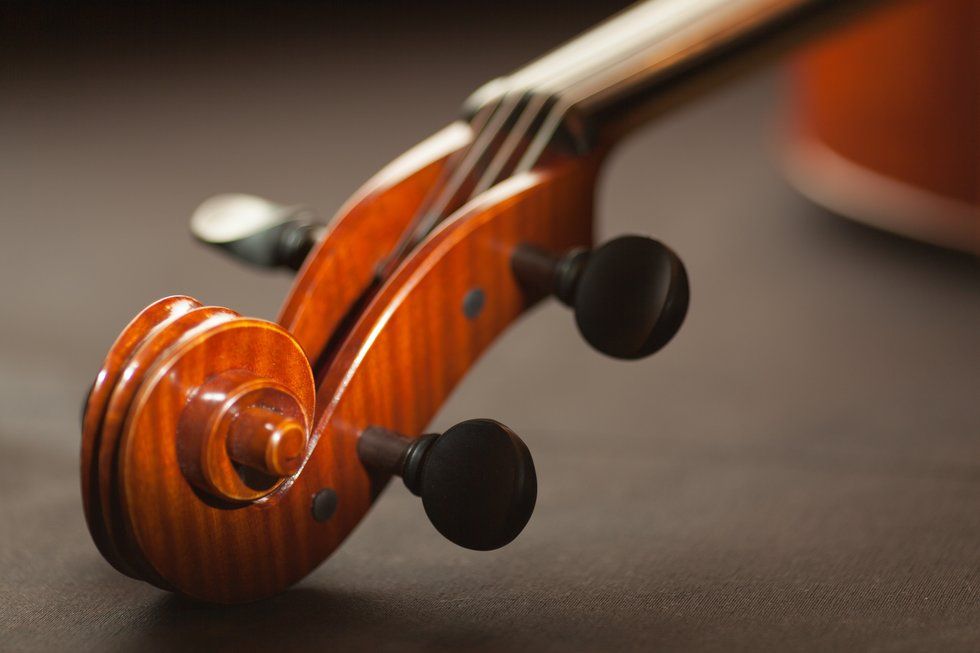 Violin scroll
https://www.pexels.com/photo/acoustic-art-blur-bowed-instrument-165973/
Playing music can give you a lot of peace, more so than just listening to it. When you're mad, you can channel it into your music. The one time that I sounded actually beautiful was when I was really disappointed about something. I pulled out my violin and started playing strong pieces that had a lot of dynamics. As soon as my bow hit the string, I felt better.
It Helps You Take Sense of Your Accomplishments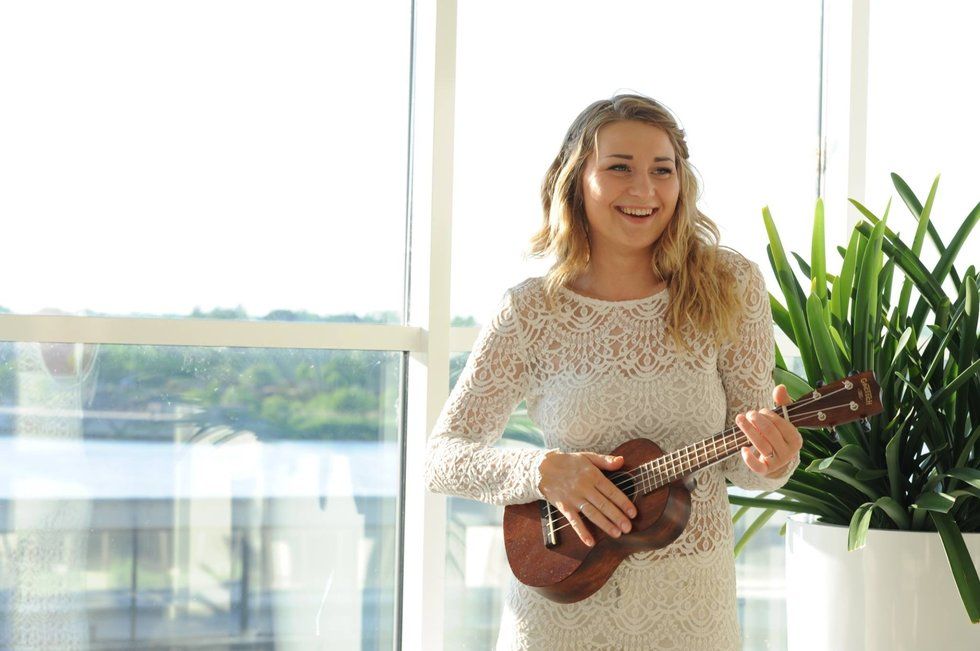 Girl in white dress with ukulele
https://www.pexels.com/photo/woman-wearing-white-floral-dress-playing-ukulele-698569/
While too much pride isn't a good thing, being happy about nailing that piece you were working on is. You'll feel more accomplished once you learn the song or section that's been bugging you for weeks. You'll start to appreciate the small things, because you realize that even the smallest task still takes effort. Getting over the challenges that are hurdled at you will start to feel more rewarding, too. You did it, now go celebrate!
You Keep Challenging Yourself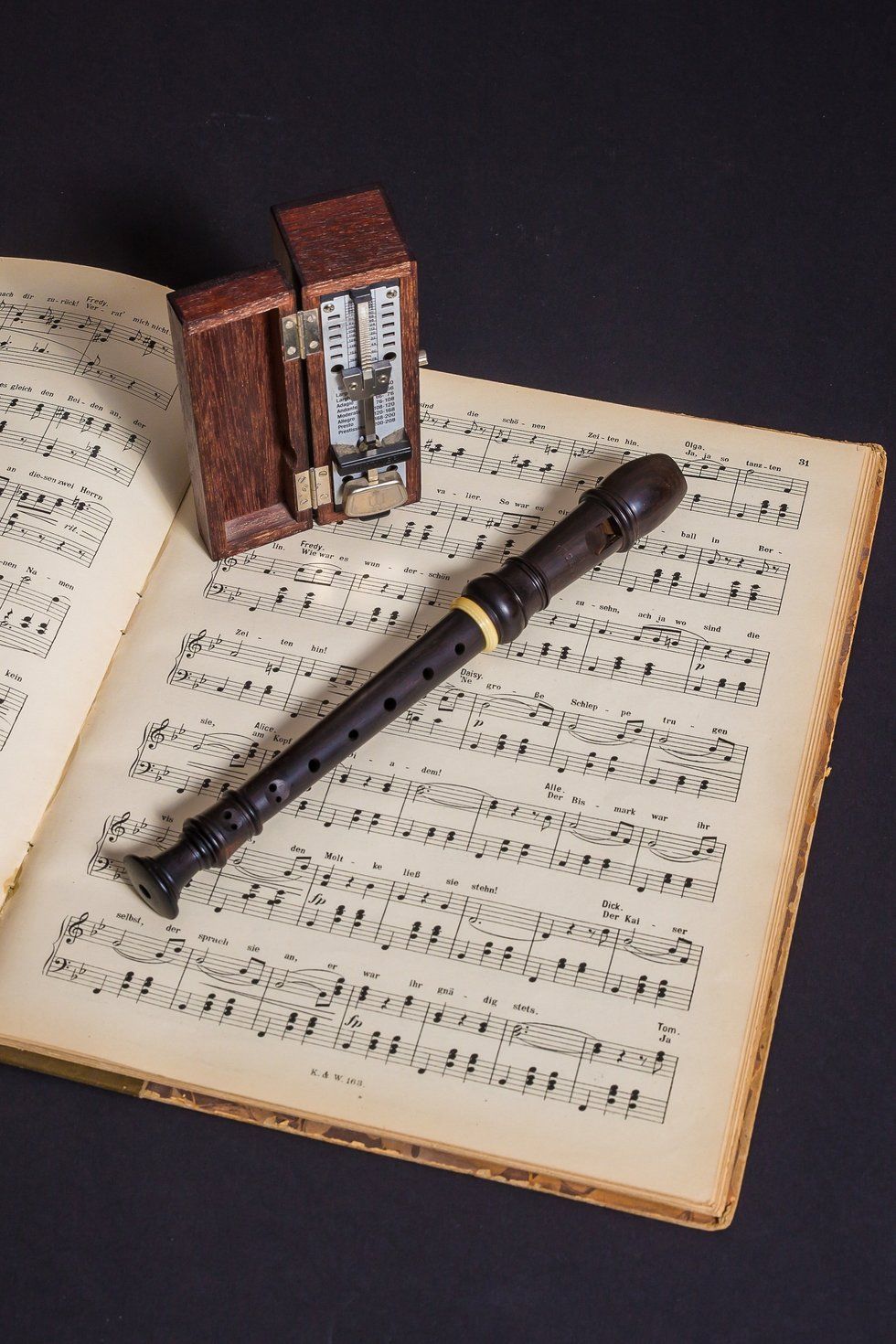 metronome and recorder on music
https://www.pexels.com/photo/book-composition-flute-music-221563/
Right when you think that you've mastered your instrument, you find a new trick or technique. The beauty of instruments is that there is always more to learn and figure out. Even when you mastered the instrument, there is difficult music that will challenge you, and ultimately make you better. Playing an instrument is always a learning process. Just keep pushing yourself.
You'll Impress People With Your Art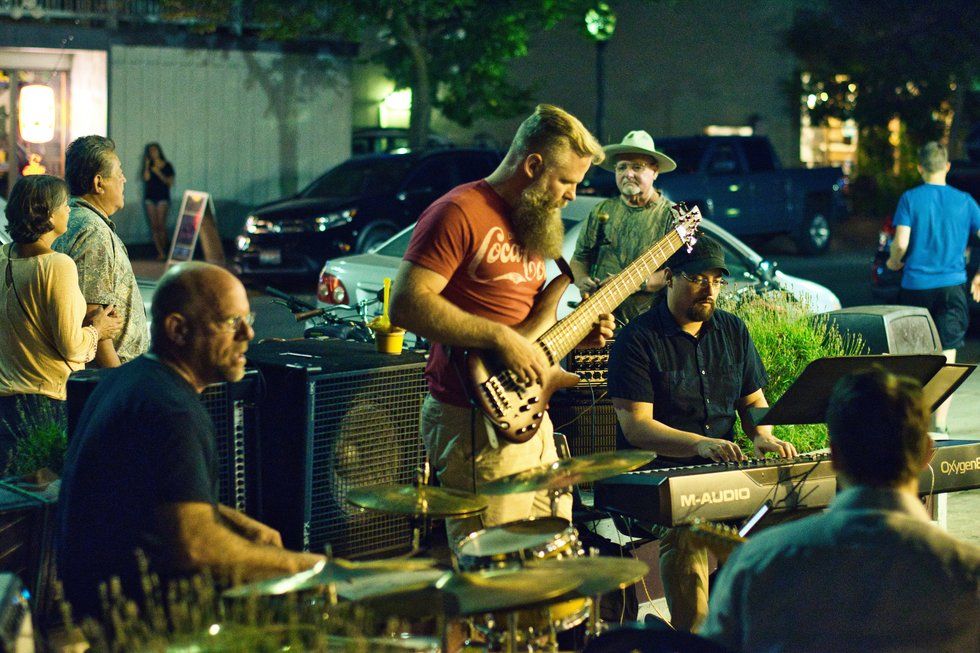 Street musicians
https://www.pexels.com/photo/man-holding-brown-electric-guitar-1427368/
No, you won't rival Beethoven after your first few lessons, but if you stick with it, you can get really really good, and impress your friends. My brother used to always play our friends' favorite songs, and it was like doing a card trick. They all always loved it, and seemed amazed.
Sure you'll be sore the first few days, especially if you play a stringed instrument like the violin, guitar, or ukulele, but you get a rewarding experience that will make an impact on your life. I don't regret learning it, and really appreciate my parents for letting me start when I was so young. I really encourage you to consider learning an instrument, you won't regret it!