Every season has its own unique characteristics and events that distinguish it from every other time of the year. So, what does autumn have to offer? I'm glad you asked because autumn has an abundant amount of things to offer! Now that it's that time of the year again— and since I'm feeling that festive fall vibe— I'm going to share with you ten reasons why I love this season:
1) The Colorful Change of Scenery

There's no denying the beautiful array of color that splashes the trees during the fall. During a nice drive, I love gazing at the collage of brilliant shades of red, orange, and yellow that perfectly paint each leaf and give each tree new life. So, go outside and really observe and take in all of your natural surroundings because it truly is an extraordinarily breathtaking view.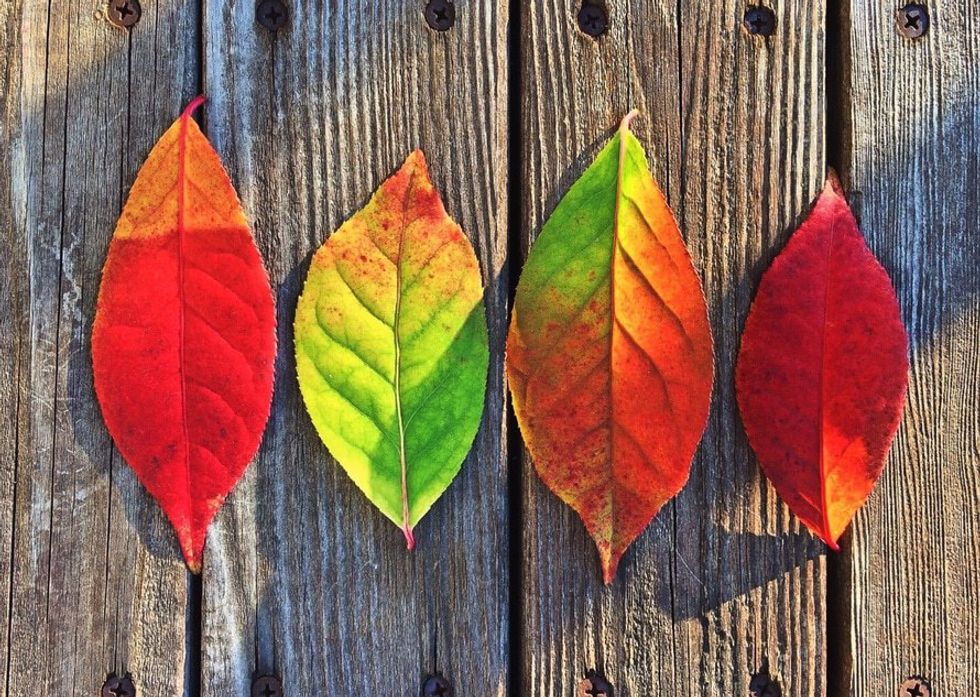 Photo courtesy of Pexels
2) Pumpkin Picking and Apple Picking
Some of my favorite memories growing up involve taking trips with my family and friends to the apple orchards. There, I would love to climb the apple trees and fill my bag with the juiciest, crispest, sweetest apples I could find. Then I would venture over to the pumpkin patch and pick out some unique pumpkins and gourds. If you take a trip to the apple orchards too, you can go home and bake a delicious pie with all the apples you picked and carve your pumpkin into a festive jack o' lantern. It's always a good time and I highly recommend it for anyone looking for a fun activity in the fall.
3) Fall Festivals
Speaking of fun activities, there are many fall festivals that go on filled with delicious food, entertainment, crafts, music, games, rides, and so much more. I'm sure that if you go online you'll find a lot of fall festivals and events that are going on in your area and hopefully for a reasonable price! It's worth looking into on those days when you're free and want to plan a fun outing with your loved ones.
4) Fall Fashion
I cannot even begin to express how much I love fall fashion. I love clothes in general, but every time this season comes rolling around, I always need to update my wardrobe. From silky scarves, warm sweaters, and suede boots, fall fashion never disappoints. And flannels. Let's not forget about the flannels. There's something so comforting in wrapping your body in all of these stylish and cozy clothes amid the crisp autumn air.
5) The Flavors of Fall
I bet as soon as you saw this one on the list, you knew I was going to bring up pumpkin spice. And you're right, I am a sucker for pumpkin spice— I can't count how many pumpkin spice lattes I order during this season— but there's other autumnal flavors to treat your palette to as well. Adding cinnamon and nutmeg to your dishes will create nice flavors. Also, I love using apples to create tasty dishes. Another great food for the fall are nuts! Pecans, walnuts, almonds, hazelnuts, just go nuts for nuts! Be creative and try to incorporate them into some of your dishes. Cranberries are also a great fall food with their unique tart and pungent flavor. Also, caramel and brown sugar are great to add to any sweet dessert dish for the fall. These are just a few of my favorites, but of course there are many others.
6) Decorating
I love decorating my house for fall! Whether it's with spooky cobwebs, pumpkins, cornstalks, hay bales, scarecrows, turkeys, etc. feel free to let your imagination and creativity run free! It's so much fun to go through the process of shopping for and picking out decorations, setting everything up, and then looking at and enjoying all of the beautiful hard work you do! It's a great way to get you into the spirit of the season!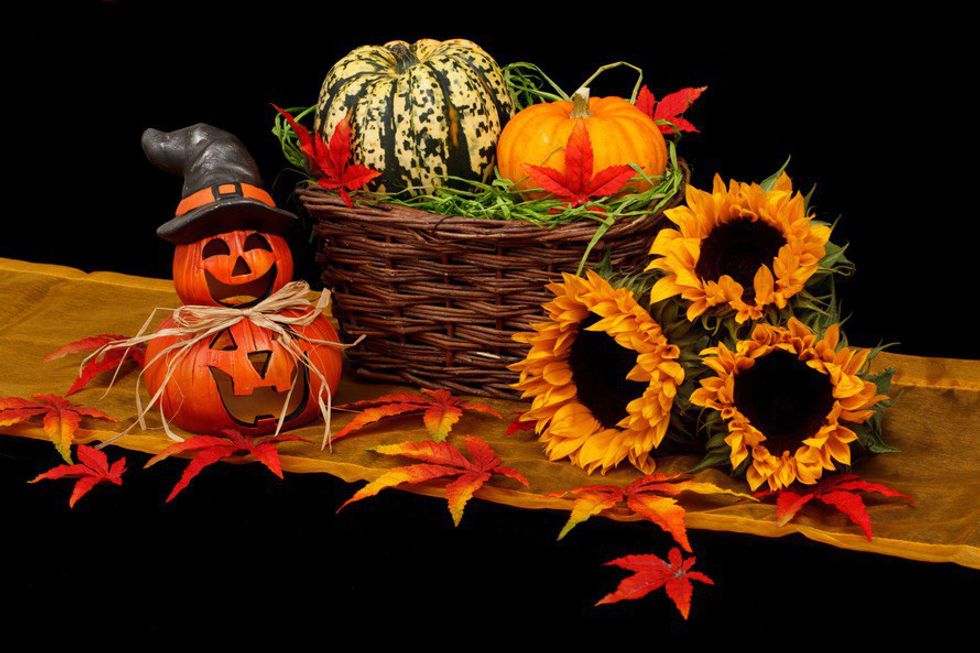 Photo courtesy of Pexels
7) Fall Scents
Who doesn't love the scents that fill the air during the fall? I especially love when companies, such as Bath and Body Works and Yankee Candle, come out with their new fall scents. There's something so rewarding, comforting, and relaxing when you light a beautifully scented fall candle or spray a nice fall scented perfume. Fragrances can evoke the strongest memories and emotions, so without a doubt nice fall scents are a must-have for the season!
8) Halloween
One of my favorite parts about fall is celebrating Halloween. It was always a special and fun time growing up, dressing up in a costume, and going trick or treating. Even though I am older now, I still really enjoy dressing up and celebrating this holiday! Just because you are growing up doesn't mean you can't still have fun! Throw a Halloween party! Whether it's with friends, family, or both, it's sure to be a good time! Prepare some Halloween themed food, put on some spooky songs, dress up in costume, play some games, and just have fun!
9) Halloween/Horror Movies
One of my favorite things to do this time of the year while I was growing up was watching Halloween and horror movies. Movies like Hocus Pocus, Halloweentown, Michael Myers (Halloween), and Friday the 13th are just a few of my personal favorites. So if you ever have any free time this fall, it might be fun to light a candle, get some snacks, wrap yourself in a warm blanket, and watch a spooky or scary movie!
10) Thanksgiving
Thanksgiving is yet another awesome fall holiday. It's a beautiful thing to sit down with your loved ones, eat a delicious meal, and just be grateful for all of the people and blessings in your life. It always fills me with a great sense of nostalgia to look back and cherish all of the good that I have in my life. I've had so many beautiful memories with my loved ones on this special holiday, and I personally feel like it's something to look forward to and appreciate every autumn.
Well, there's my list of ten reasons why you should fall in love with fall! I hope that you enjoyed reading this article, and I hope that you go out and enjoy everything that this extremely beautiful, wonderful, and special season has to offer!