It's September, school is back in session, I have seen Halloween decorations in the store, and pumpkins are cropping up everywhere. Let the countdown to autumn begin. I am definitely ready for cooler weather and falling leaves. I am completely in love with autumn, unfortunately it is not as committed to our relationship as I am. Every year it comes in with a gentle breath of wind and leaves again just as we begin to settle into a familiar groove. Oh well, I suppose I'll just have to get used to our on again, off again relationship because there is no alternative. So, in anticipation of its return, I have compiled a list of my top ten favorite things about autumn.
1.The Beautiful Colors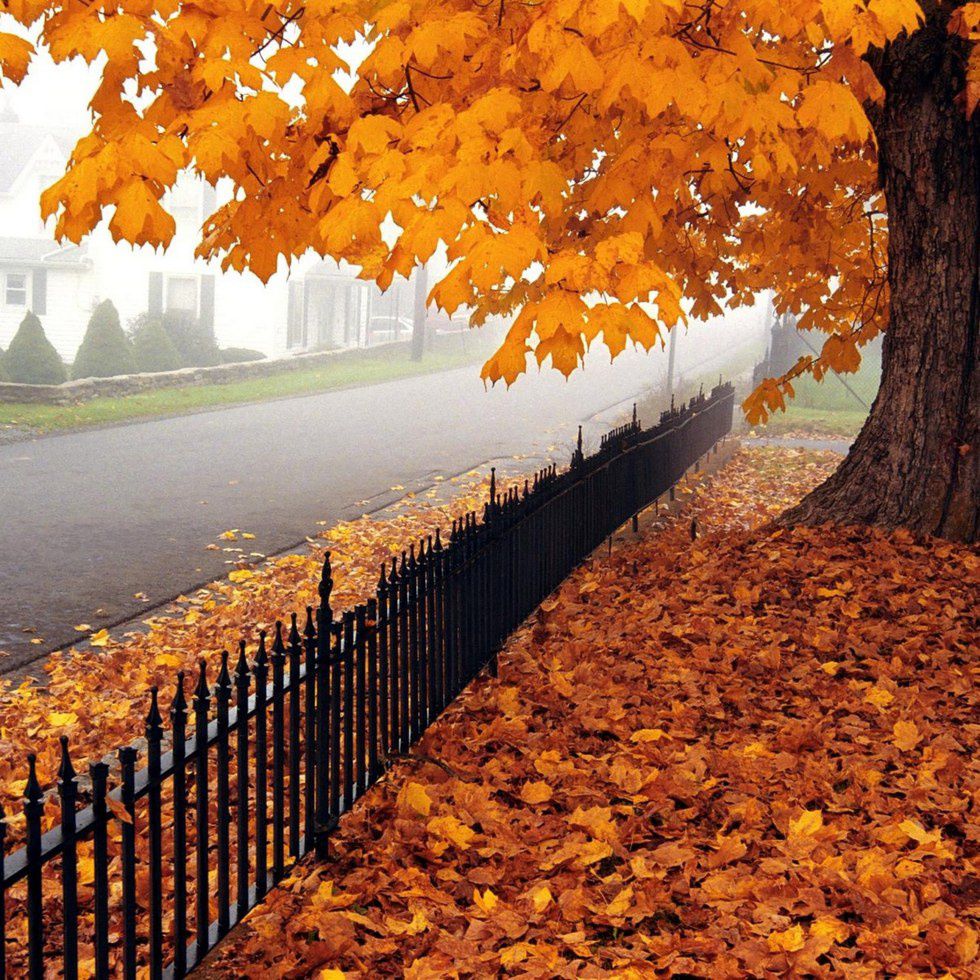 Even if fall is not your favorite season, you have to admit that the colors are amazing. I am in awe of the adaptation that is the changing of summer to fall. Nowhere is this transformation more evident than in the trees. One day the trees are green and in full bloom and the next they have begun turning to a golden brown or a deep, rapturous red. It takes my breath away. My eight-year-old son said it best when he described autumn leaves as a sign that "God is always taking the old and making it new to create a more beautiful world".

2. Apple Picking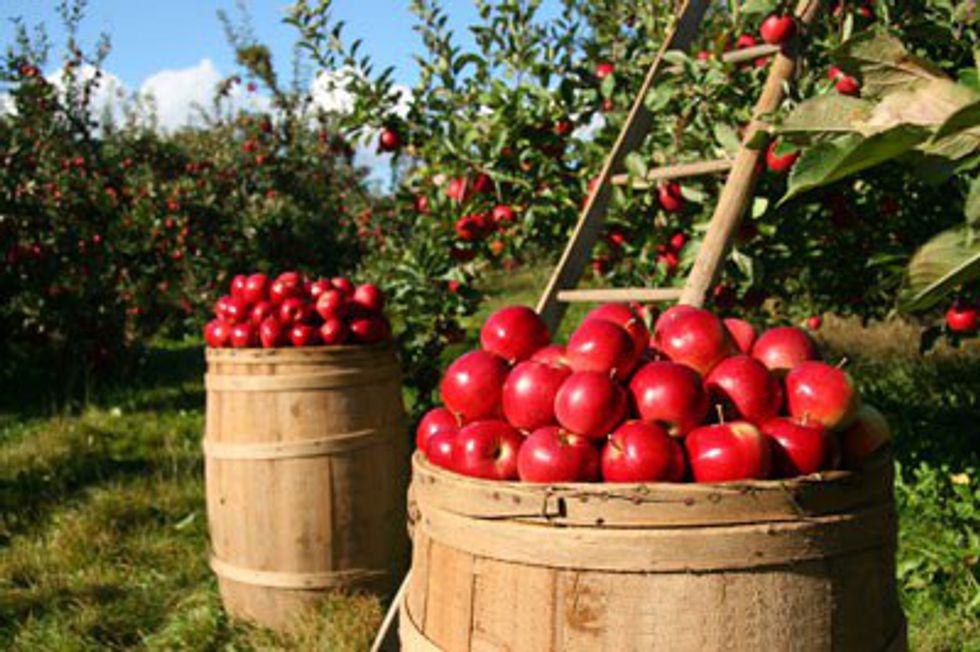 I love apple picking, but unfortunately living in southeast Virginia there are not a lot of opportunities for this activity in my immediate area. Luckily, there are more than a few mountains in my home state with family owned orchards and one in particular that holds an apple harvest festival every October. This gives me my apple picking fix as well as a spectacular view of my favorite season in all its amazing glory.
3. Hayrides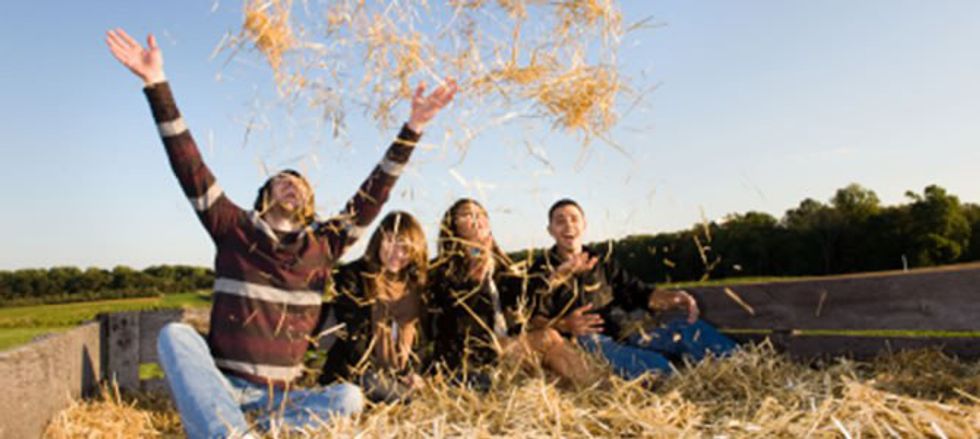 What would an apple harvest festival or any fall celebration be without a hayride? They are like an autumn staple. Nothing beats snuggling close to your family or your significant other and watching the world go by in all its splendor. The best hayrides are the ones that let you star gaze while riding through the woods or on a mountain trail. It's an amazing way to connect to someone because you can see the way they view the world and it ignites conversations.

4. Open Windows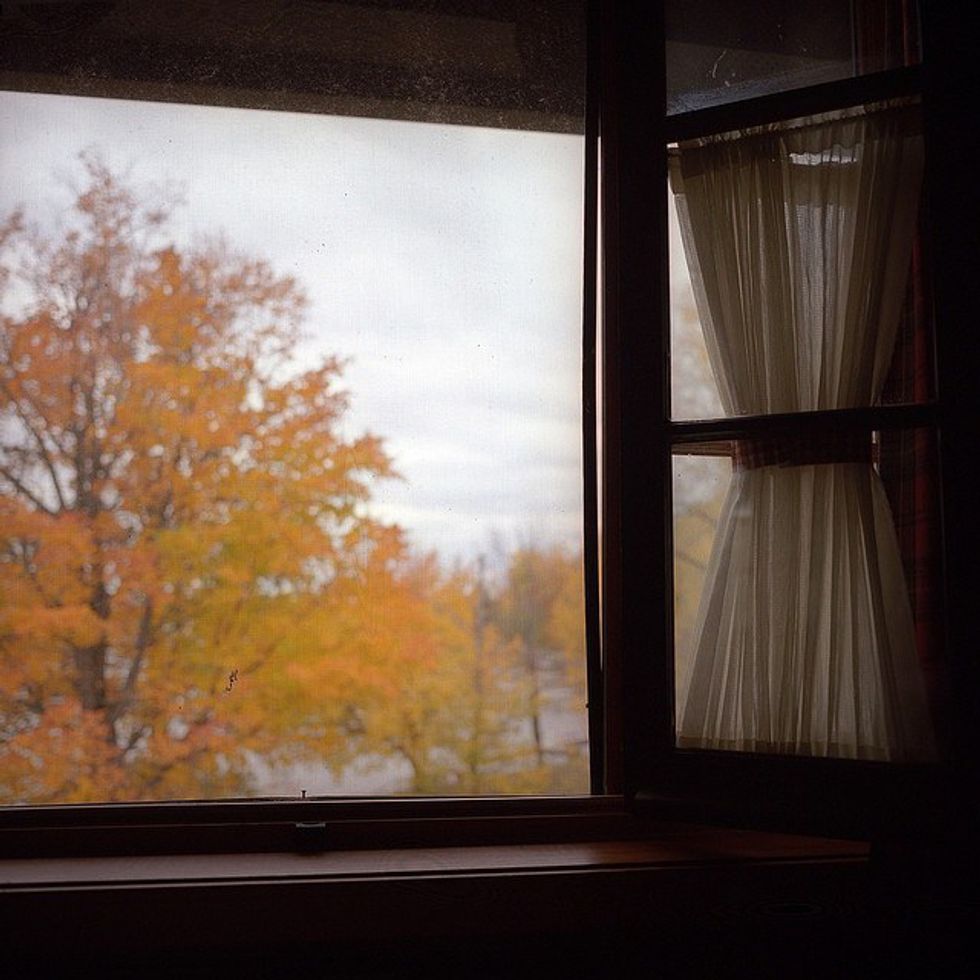 One of the best things about living in my little corner of the world is that fall has just enough of a chill to cool the air without it being too cold to enjoy. I am anxiously awaiting the day when I can shut off the air conditioner in my house and throw open the windows to let that crisp, fresh air into my house. Everyone breathes better and sleeps better when we can live without having to run the ac through the house or turn on the heater. And you definitely cannot beat the wonderful smells that drift in when the wind blows.
5. Blue Jeans, Hoodies, and Boots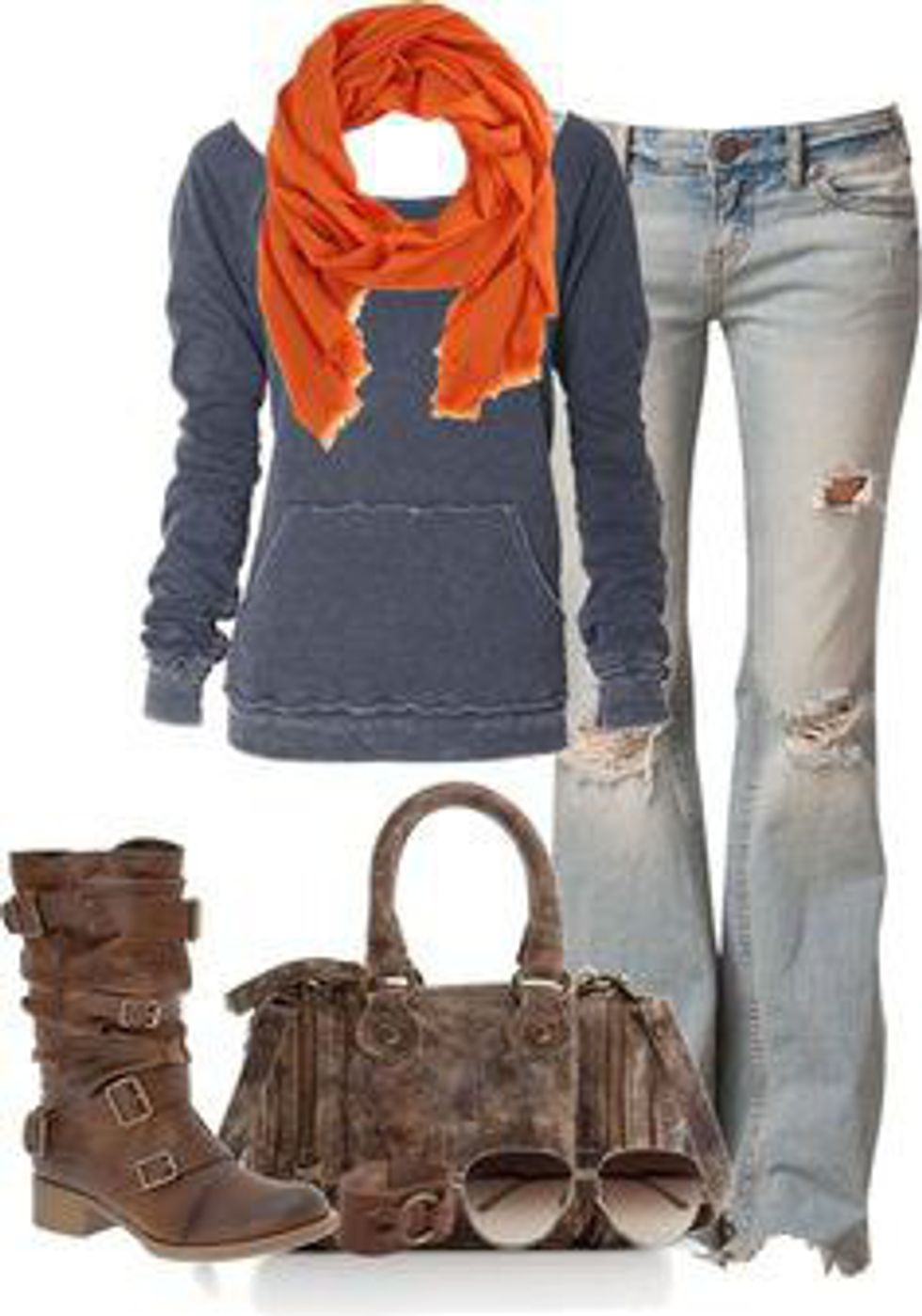 With the chill in the air comes the comfort and style of blue jeans, hoodies, sweaters, and boots. Forgive me, but I definitely prefer dressing for the autumn weather than getting cute for summer heat. Besides, all of my cold weather clothes are so much cuter anyway. In the summer it's all about keeping cool, but in the fall it's all about the layers baby. I cannot wait for the morning when I wake up and I can throw on that favorite sweater and my old, worn out jeans with my favorite pair of boots to go to the grocery store. It gives me more confidence because I can dress to impress without actually looking like I did so on purpose.

6. Pumpkin Everything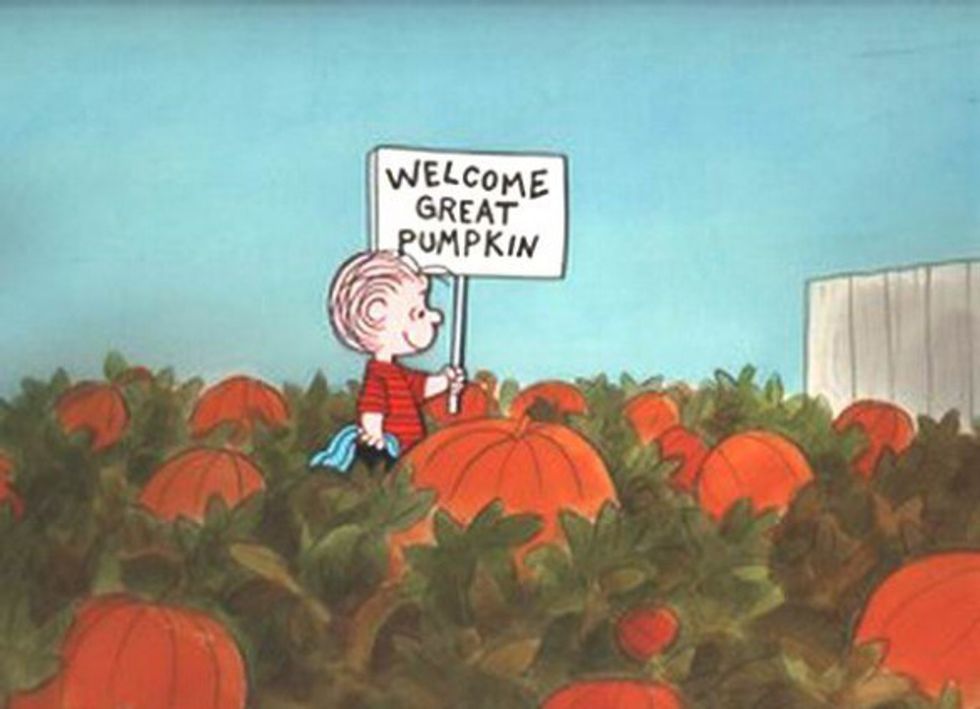 You can always tell when summer is just about over because along with all the back to school items cramming the shelves at your local store, pumpkin flavored everything makes its welcomed appearance. Pumpkin spiced lattes, pumpkin flavored doughnuts, pumpkin pie…it never ends it seems. But who in their right mind would want it to? It becomes a game to me to locate and try as many new pumpkin flavored goodies as I can. My husband is a good sport and most times just goes with the flow of my insanity, but he did draw the line last year at pumpkin spice flavored cream cheese on the pumpkin spice bagels. Apparently that was just a bit too much.
7. Halloween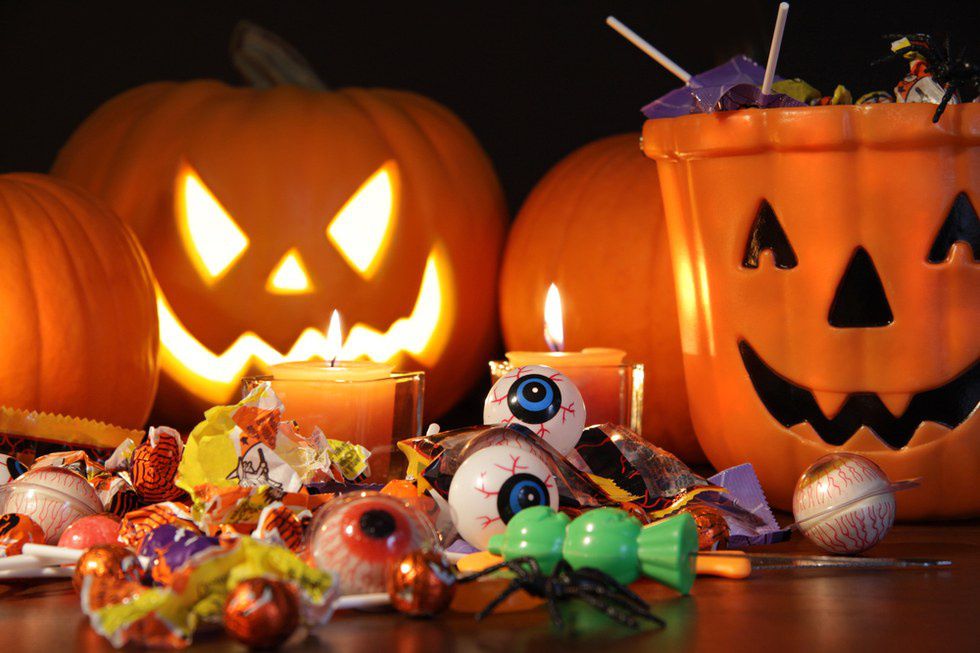 Okay, I know what you're thinking, after you become an adult there is really no real appeal to Halloween anymore right? But why does the fun have to stop once you are too old to trick or treat. Just because you can't trick or treat does not mean the joy is gone. There are still haunted houses to explore and costumes to create for your kids and who doesn't love a classic scary movie marathon? It can still be a night full of mystery, intrigue, and wonder. You just have to change things up a bit.

8. The Smell of Burning Wood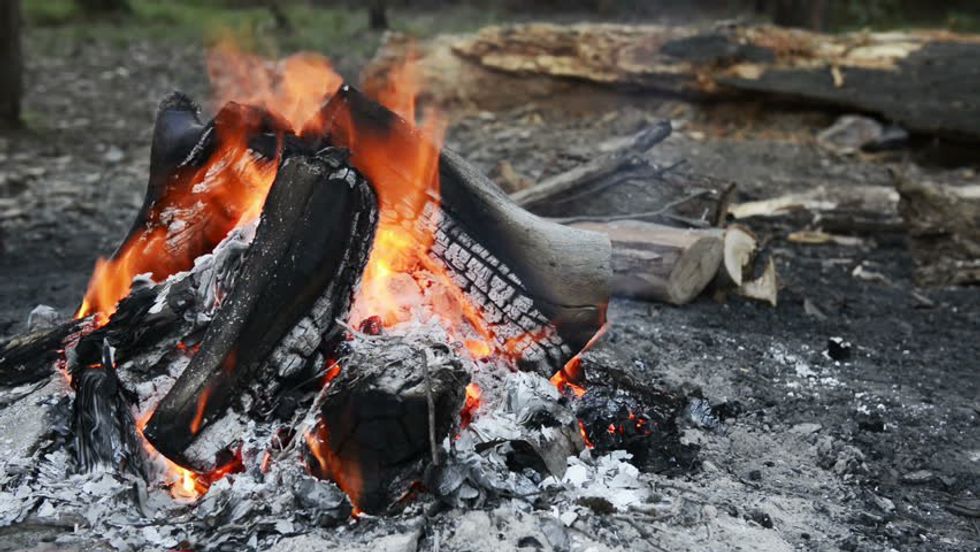 Am I the only one who thinks the smell of burning wood in the spring and summer just doesn't illicit the same feelings as it does in the fall and winter? It just smells different and I can't really explain why. Whether it's a bonfire, campfire, yard debris left over from a storm, or a fireplace, the smell is just amazing. I mean, they even make candles that are meant to smell like these things so that says something doesn't it?
9. Long Walks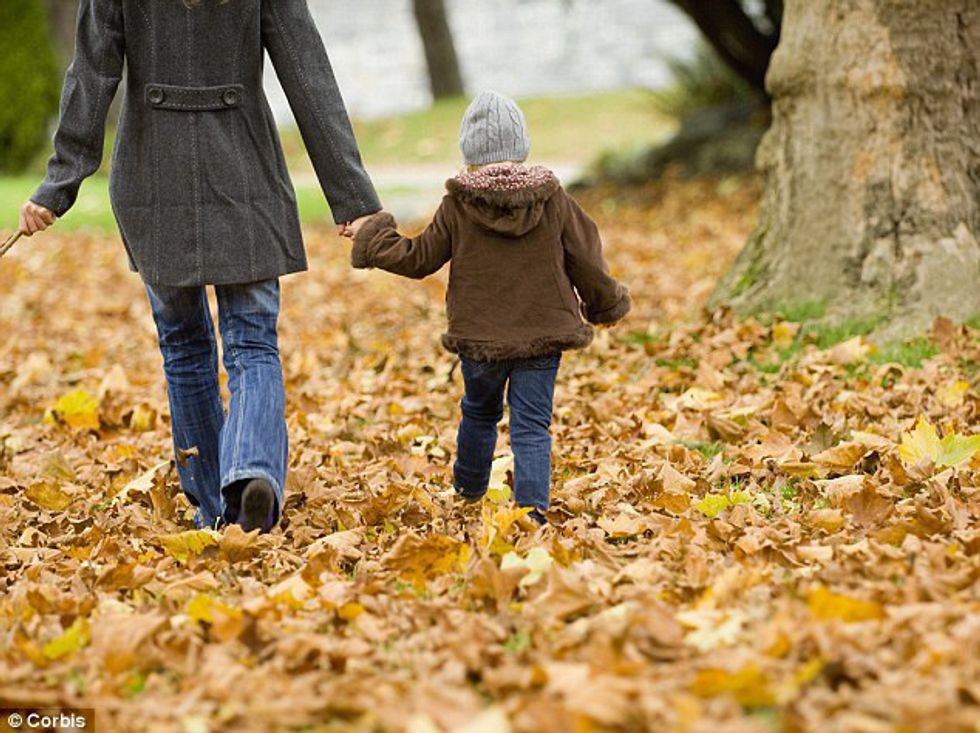 This one may seem out of place, because this is something you can do all year long regardless of the season. And to some extent, I would agree. In the same token though, there is just something wonderful about taking a long walk with an autumn breeze blowing the leaves around your feet while you do. Not to mention the added benefit of not getting too incredibly sweaty on your walk. With my older two children in school that means twice a day I am out at a bus stop twice a day, five days a week. My youngest daughter and I take full advantage of this and go out early and enjoy a leisurely stroll before arriving at the bus stop to wait.
10. Hot Apple Cider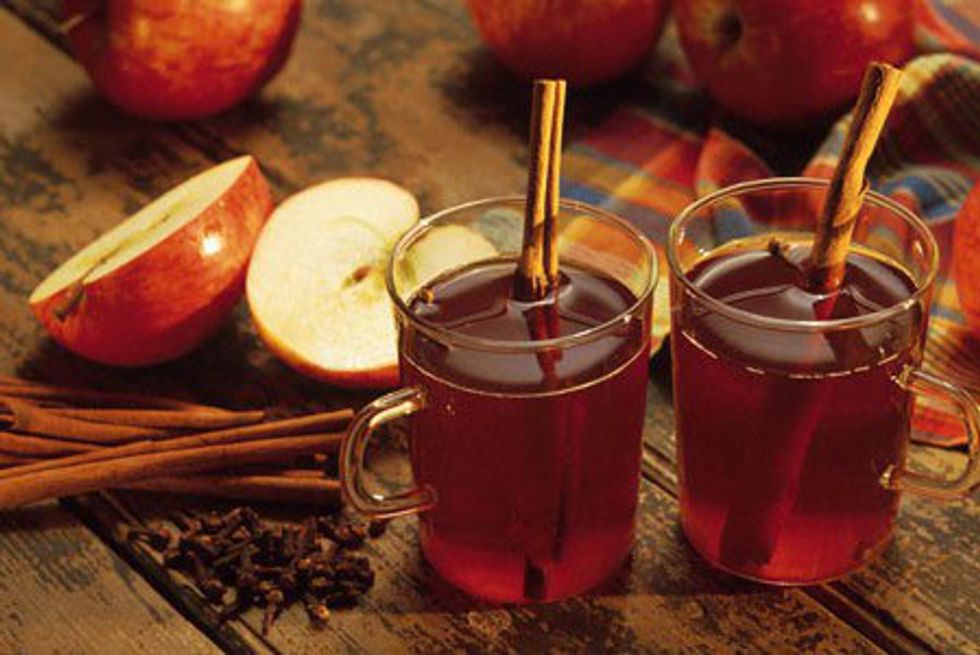 One of my all-time favorite fall treats is a mug of hot apple cider. The smell alone brings so many childhood memories of autumn Saturdays walking around Colonial Williamsburg with my mom and sisters. Thanks to the invention of Keurig machines I can enjoy this treat just as it was meant to be without all of the excessive effort involved, but every now and then it's fun to put in the effort and make it yourself. If you never have, I encourage you to google a recipe and give it a try. You won't be disappointed.
Autumn is my most favorite season. There is just something about it that gives me a feeling that all is right with the world. If only fall and I could agree on just what to expect from our relationship. I am really growing weary of this constant back and forth.