Upon graduation, I was one of the many students nervously awaiting the first day of college. I wasn't really eager to attend large SEC schools such as Alabama or LSU; I wanted to attend a school where I felt comfortable with my learning environment. After just one campus visit, The University of Louisiana at Monroe was where I absolutely knew I wanted to call home for the next fours years. Take a minute to check 10 fabulous reasons to attend the University of Louisiana at Monroe:
1. Culturally diverse campus

Attending a university with students of many different ethnicities can be a learning experience. It allows others to shed light on hobbies, religions, and beliefs you've never be exposed to before. This makes socializing a little bit more interesting.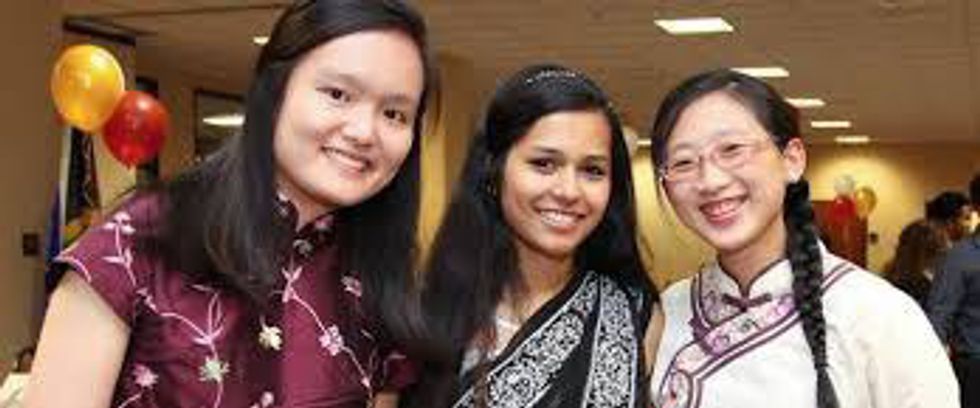 2. Offers a variety of degree programs

The University of Louisiana at Monroe has more than 40 degree programs to choose from.
3.Has the top-ranked pharmacy and nursing programs in the nation

The ULM School of Pharmacy is Louisiana's ONLY academic center of education, research, and service for pharmaceutical sciences. In 2016 the ULM School of Nursing program was ranked one of the top ten in the U.S.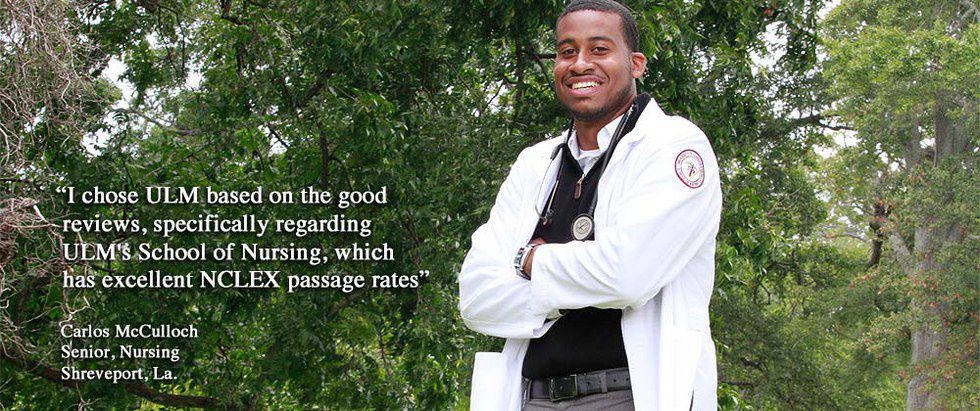 4. The eULM program
Need a flexible schedule or you live thousands of miles away and making it to campus is absolutely impossible? ULM offers an online degree program for people you like! The eULM program offers over 30 degree programs. The program was ranked 14 out of 50 online schools by this graduate website!
5. Smaller sized campus

ULM's campus is not too big but not too small. For the most part, the classroom sizes are small and there are many hands-on learning opportunities. Most classes are taught by the professors themselves. Very few classes are taught by graduate assistants. Smaller campuses also students to have more one on one time with his or her professor.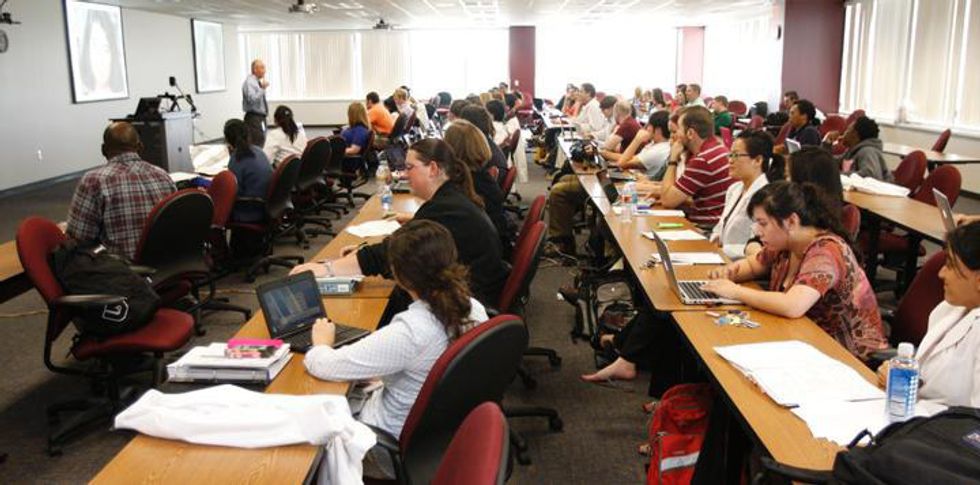 6. Networking and becoming involved on campus is easy
Once you've chosen your major and have met your classmates for the first time, be sure to get to know them well because you'll most likely continue to see those faces in almost all of your classes until you've reached graduation. Making good connections in college is very essential to finding a career.
[rebelmouse-proxy-image https://media.rbl.ms/image?u=%2Ffiles%2F2017%2F01%2F29%2F636213092186680436-102284905_6362128372226845291347955802_2013_2014%2520photo-for-acolog.jpg&ho=https%3A%2F%2Faz616578.vo.msecnd.net&s=611&h=4a6c3361f9f7d207d97288429fd4480536af9b4ddbb1e9fc591b046858989c1d&size=980x&c=557514891 crop_info="%7B%22image%22%3A%20%22https%3A//media.rbl.ms/image%3Fu%3D%252Ffiles%252F2017%252F01%252F29%252F636213092186680436-102284905_6362128372226845291347955802_2013_2014%252520photo-for-acolog.jpg%26ho%3Dhttps%253A%252F%252Faz616578.vo.msecnd.net%26s%3D611%26h%3D4a6c3361f9f7d207d97288429fd4480536af9b4ddbb1e9fc591b046858989c1d%26size%3D980x%26c%3D557514891%22%7D" expand=1 original_size="1x1"]
7. Almost everything is in walking distance
Almost everything you can think of is in walking distance, from the bed you sleep in at night to the classes you attend throughout the day. If you need a quick snack or don't feel like eating in the cafeteria, vending machines are located on campus, the Student Union Building is right across from the quad and there are a variety of restaurants located across the street from the campus police station.
8. The faculty and staff are very helpful

The faculty and staff of ULM is top notch! They like to get to know students personally and encourage lots of hands-on work. He or she will try to assist you in almost any way possible, and if there is a problem that can't be solved or a question that can't be answered, they will be more than happy to direct to someone else who might be able to help.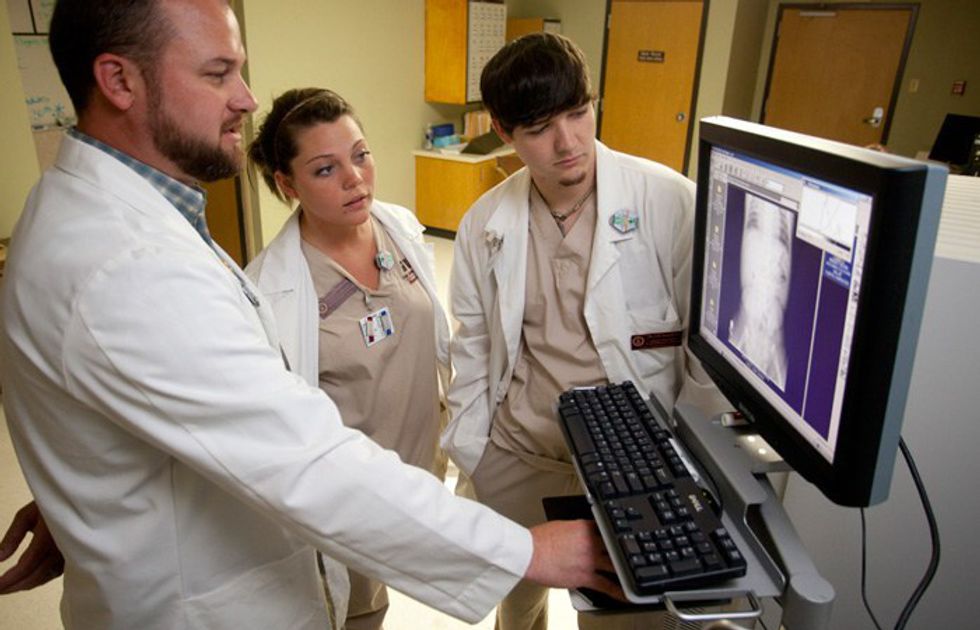 9. Beautiful campus scenery

If you've never visited the campus of ULM or if you attend school here and have never taken out the time to view the AMAZING scenery, you're totally missing out of some of God's most beautiful creations!

10. We're like a big family!

The University of Louisiana is like your home away from home. Everyone you meet from the students to faculty and staff, everyone is very friendly, kind, loving and eager to help. Don't hesitate to get to know people you meet on campus because they will most likely become more like family for the rest of your life. These will be the people whom you will countless hours studying with, the people you crying to due to stress and aggravation, as well as your classmates and the ones you well get to walk across the stage on graduation day with while smiling to each other and shouting "TOGETHER WE FINALLY MADE IT!"