Supporting the local music scene is a key to artists success. Local music offers a lot more than people think. Every single big name artist out in the world has started out in the local scene. For instance, Justin Bieber used to sing in the streets of his home town, and now Justin is one of the biggest singers in the world. The local scene is the best place to find great, new music too. A perk that I personally love the most is that I'm able to say "I heard it first" before a band or a singer gets signed and turns "mainstream." Most people neglect the local music scene because it's not "mainstream" yet and they're led to believe that if the artist isn't on the radio than they're not good enough to listen to. Ask anyone who supports the local scene why they support it and they can give you a huge list.
1. The bands are pretty cool and are potential friends for life.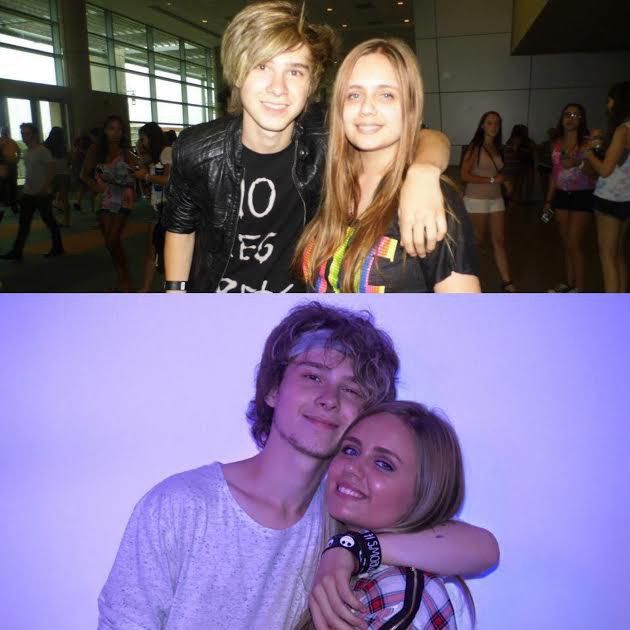 Excuse how terrible I look in the top photo but, that was taken in 2012. Fast forward thee to four years later here I am still supporting my friend Richie in the band States // Capitals. I started out as a fan but, after many years and many concerts later he and I have become friends. We both have changed so much over the years and I'm proud of how far he's come.
2. You watch them from the beginning to the end.
In 2011 I saw a band called Hollywood Ending for the first time, they originally had five members but through the years went down to three. They stopped being a band in August 2015, their last and final show was the most emotional concert I've been to. The boys changed for the better, their music style changed, their own fashion styles changed, it was amazing to watch them from the beginning to the end in just four years.
3. The other fans you become friends with.
This is Olivia and I. Olivia and I met in 2012 because of the band Hollywood Ending. Olivia is one of my many concert friends I have met through the years. What makes this concert friendship so special out of the other ones? We chose to go to the same college together, and we always go to local shows together and find new bands to support.
4. You are always guaranteed to meet and have a conversation with the artists.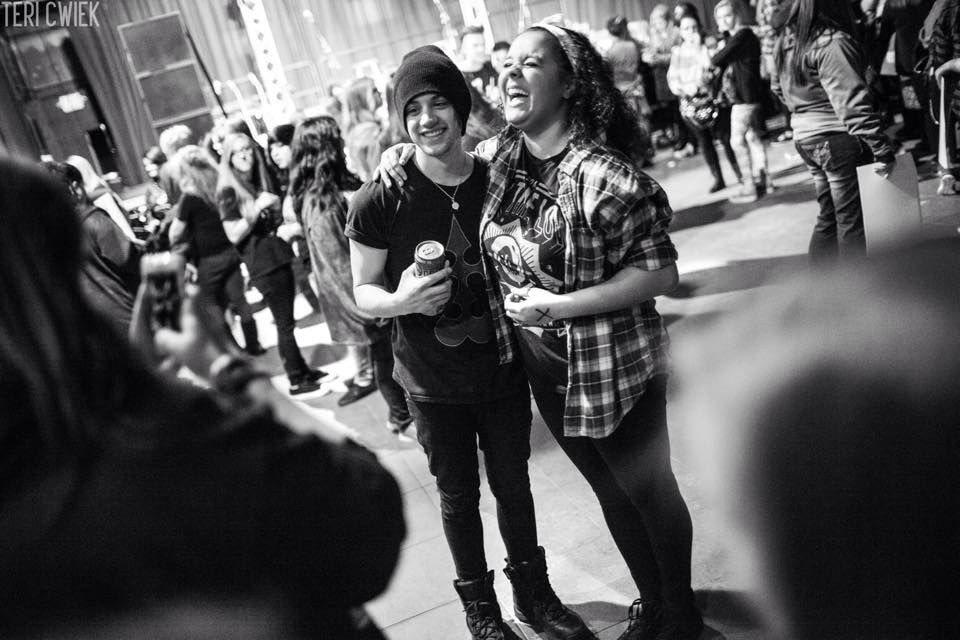 Image curtsey of Teri Cwiek. The bands always hang around the merchandise booths before, during, and after a show so you're able to meet with them and share a laugh. They're normal people so ask them how their day was, don't just ask for a photo and leave. Local artists love having a good connection with their fans.
5. They inspire their fans to never give up on their own dreams.

6. The tickets are cheap.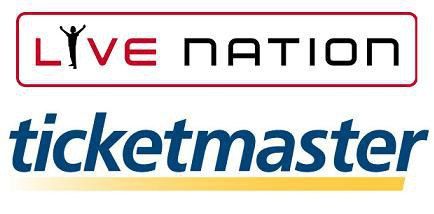 The tickets usually range from $10-$20. Cheap tickets mean more money left over for more concerts!
7. HOUSE PARTIES!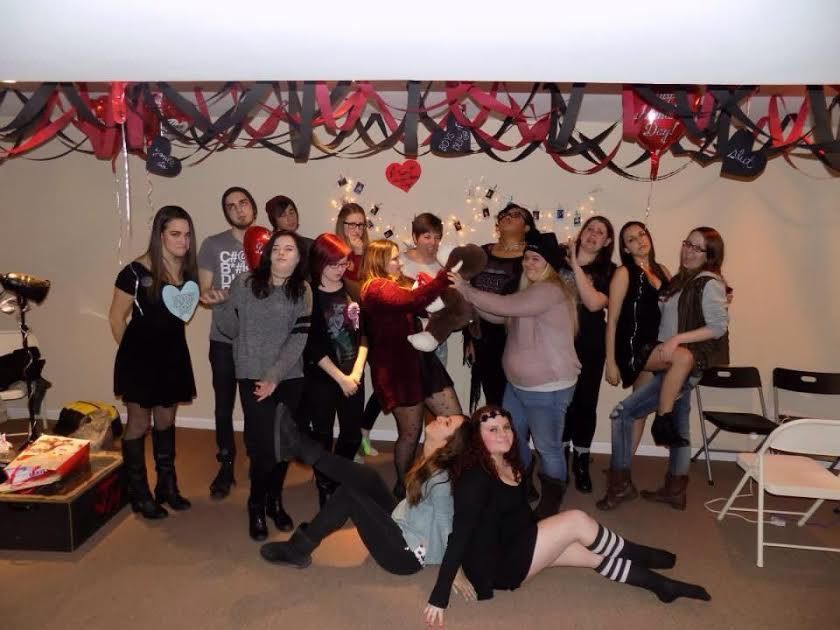 Image curtesy of Becca Onimus. Bands in the local music scene usually do house parties. The prices vary depending on the band but to my knowledge the prices are usually $300 at least. It's a good deal, invite a bunch of friends over, split the costs, buy food and hang out with the bands for a few hours. They'll play music for a while then just have a cool chill session with you! It's very intimate.
8. Helps the local economy.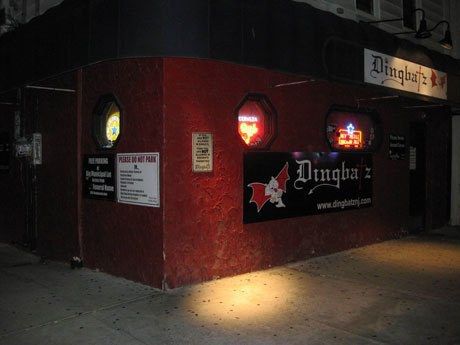 The bands in the local scene are a key part in supporting other local businesses. The fans help support the local venues/bars, some t-shirt companies, a local photographer such as myself, screen printing companies and much more.
9. Local shows are much more personal.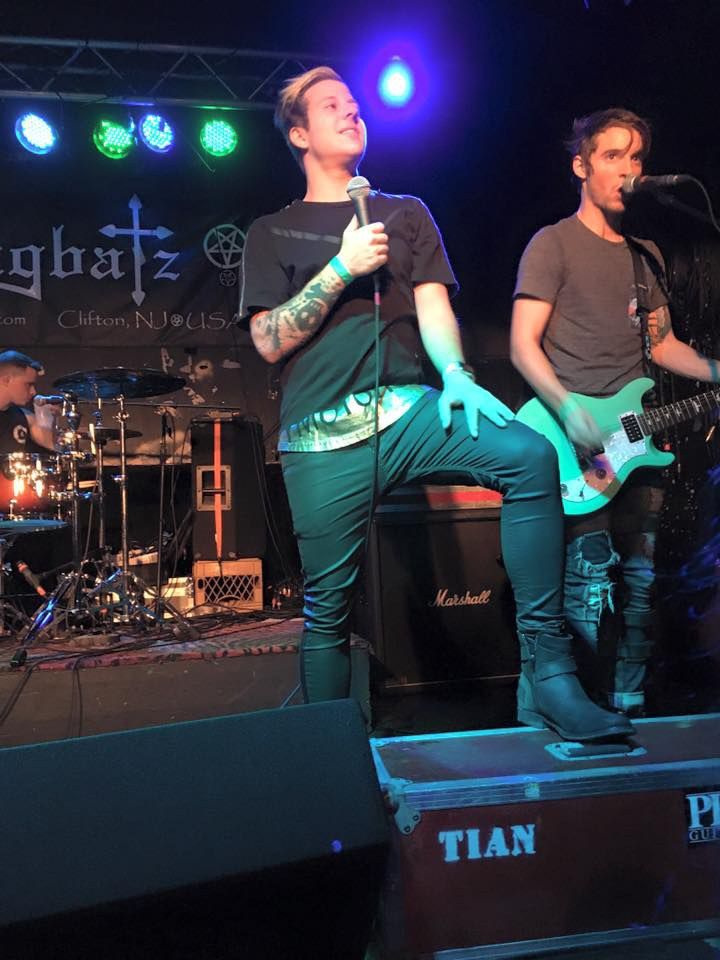 Look at it this way, would you rather be a mile away at an amphitheater or five feet away? At smaller concerts you have the best view to see the band because there's not a lot of people and it's typically a standing room only venue/bar.
10. Pride in your hometown.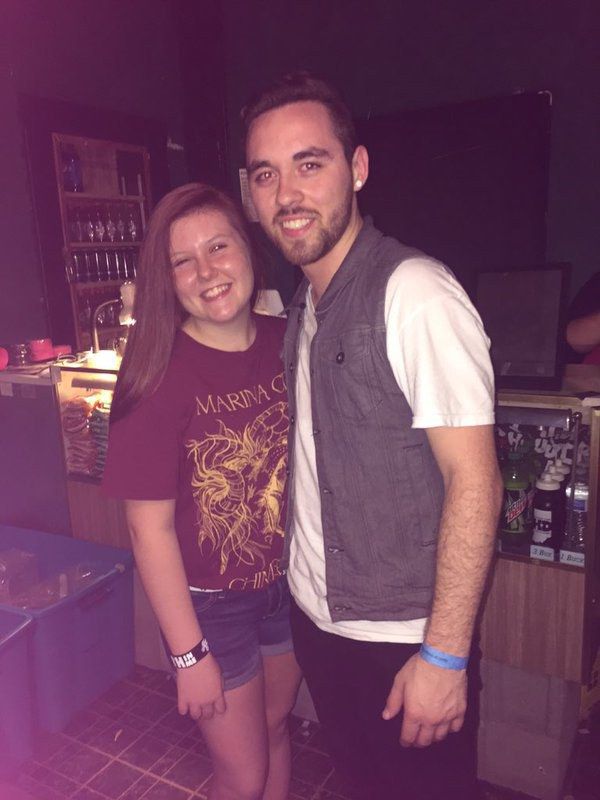 Image curtesy of Brianna Williams. When you purchase and wear local merchandise, you are showing pride in your hometown.
11. Cultural and musical diversity.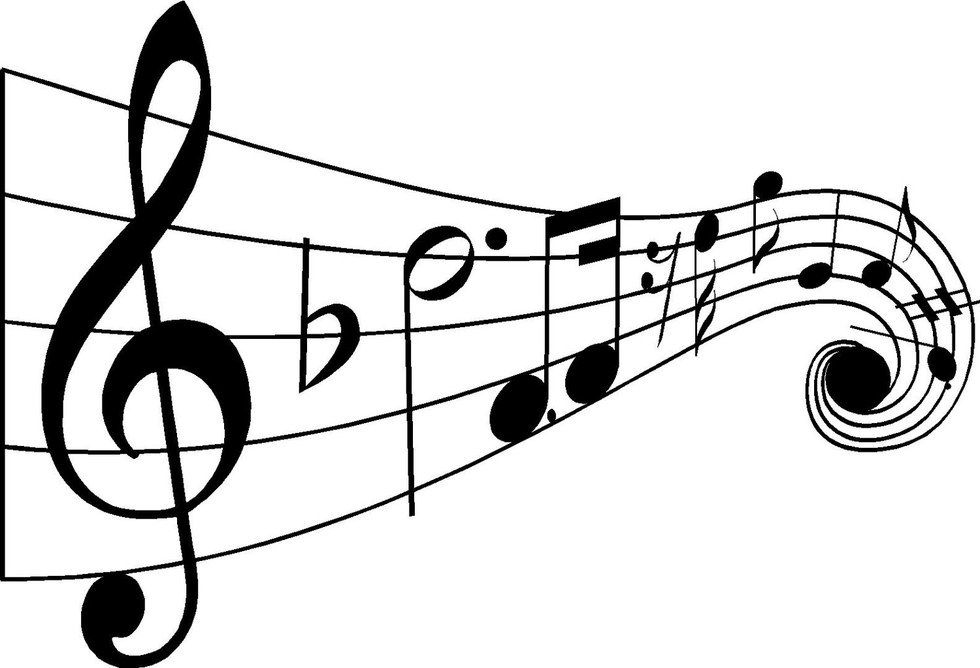 When a town has a supportive musical environment, the artists have a chance to grow and expand. This is great for the artist as well as the fans because you have a wide variety of music to choose from.
12. They are just like you.

They might seem like they have it all when they're on stage but, in reality they're just like you. When they're not playing shows or making music, they have bills to pay for. By supporting local musicians you're helping them stay out of financial trouble while they chase their dreams.
13. It helps schools see the value on music education.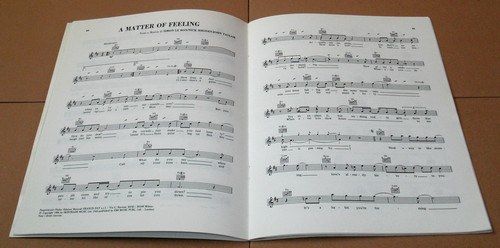 Numerous studies have shown that by playing music, leads to better critical thinking and problem solving. Schools tend to axe the music programs first during budget cuts. If live local music is more prevalent, school administrators may not be so quick to dismiss the music education.
14. It makes for a great date.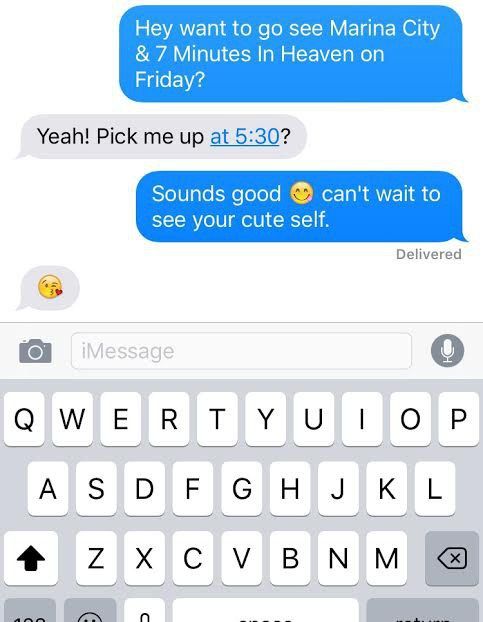 Why have a typical movie date when you can go to a concert? Movies are expensive, you have the tickets, the food, and the drinks. You'll spend more money at a movie than a cheap local concert. Plus it's great to bond over music together.

15. You find more local bands through the ones you listen to.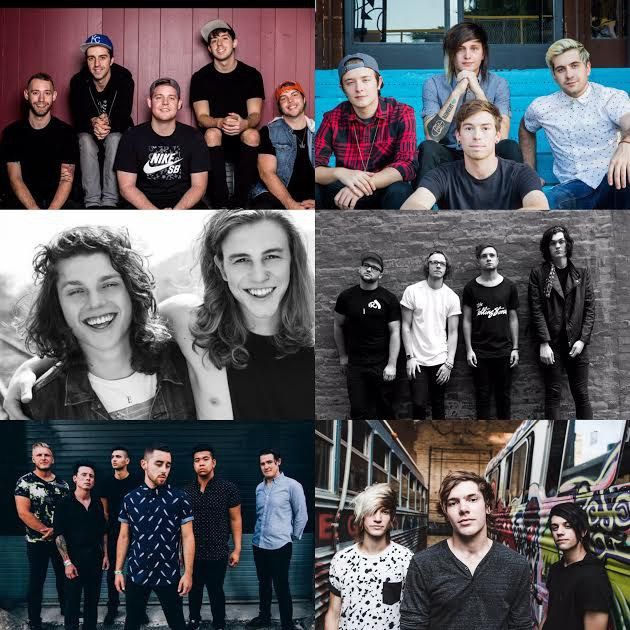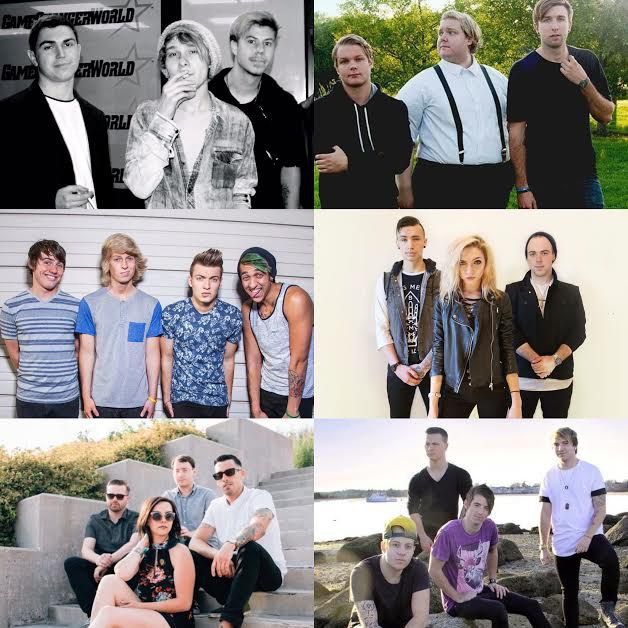 Once you start listening to one band and follow them on social media, you end up finding their friends who happen to be in other bands. It's a good thing and a bad thing. It's good because you find more amazing music, it's bad because there goes your money on all their albums. Each of the bands pictured above have their own unique sound, it would be a dream tour if all twelve were together.
16. They write their own songs.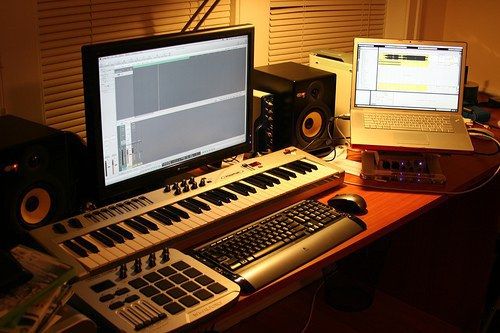 Local music scene bands and singers write their own songs in the comfort of their own homes. Most of the time their recording studio is in their home as well! They all work hard to produce the best music they possibly can for their fans, and it's not auto-tuned like some of the big named artists.
Support your local music scene, they are just as good as big named artists. Plus who wants to go to a concert with 100,000+ people in an audience screaming when you can go to a concert with less than 200 people and just sing along and make friends? I highly suggest going to a local concert soon, who knows maybe you'll find a fantastic band and make some amazing friends while you're there. One of the bands above called "Marina City" quickly jumped to my #1 spot of a favorite band after I found them a few months ago. They're honestly all so talented and such nice guys. They stood out to me, there's something about them that makes them different from the other bands I listen to. Well? What are you waiting for? Go online and find a local concert near you! Be sure to stop by the bands merchandise tables and pick up some music and band t-shirts and possibly meet them!
Support local music.
Do it for the musicians.
Do it for the community.
Do it for you.
Bands/Artists featured in this article are: Marina City, 7 Minutes In Heaven, An Honest Year, Best Kept Secret, States // Capitals, Walkney, Take A Breath, VISTA, This Is All Now, The Millenium, Royal Street, Palm Trees & Power Lines, Hollywood Ending, Josh Morgan.
Be sure to check them out, you won't be disappointed.