When I saw this listed as an potential article I jumped at the chance to write it. Little did anyone know, I've had this article on draft for weeks now. And now I can publicly gush about how much I adore the wonderful actor/model/sex symbol Chris Hemsworth. Watch out ladies you can look but can't touch, he's a married man.
1. He's a family man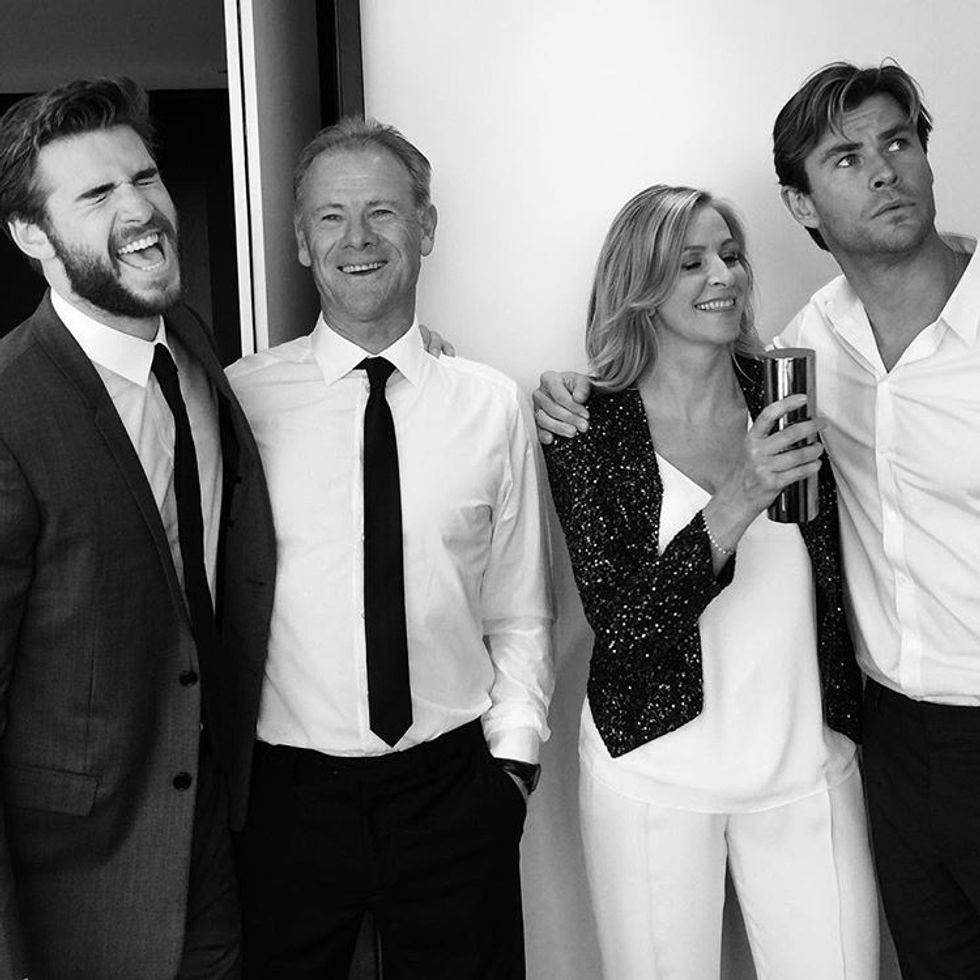 If we ever wanted to know where he gets his good looks from, look no further than at his parents. He definitely knows the value of family and we have them to thank for supporting him all these years.
2. Chris Hemsworth = #Husband Goals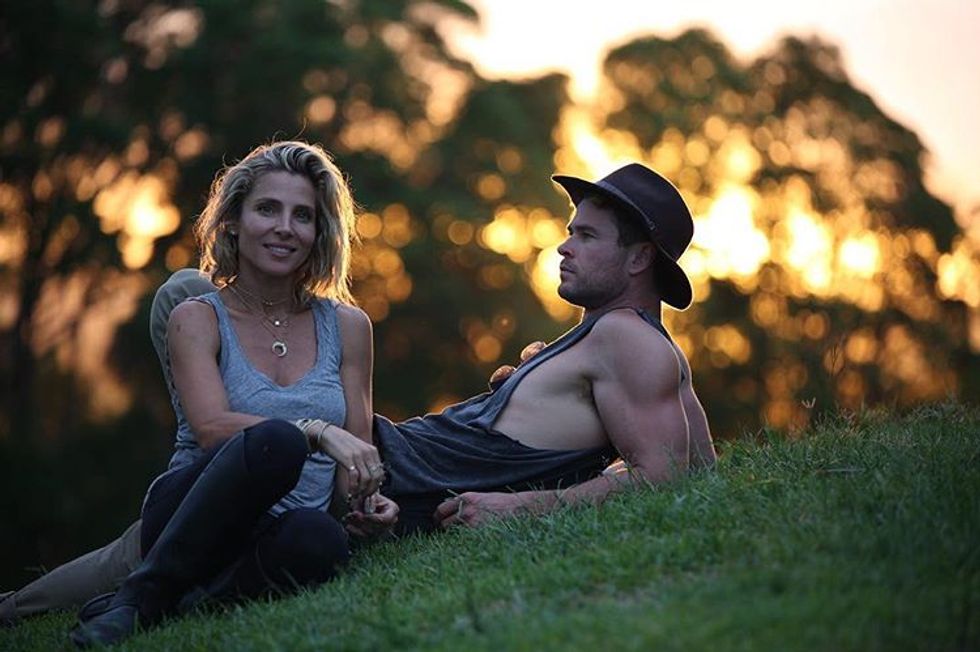 I know Thomas Rhett has gotten all the girls all gushy and hoping for a clone version of him but Chris Hemsworth fits the bill for me. The way he talks about his lovely wife and the way his eyes light up when talking about her just makes me want to have that kind of devotion someday. I swear I'm not a stalker...I just watch alot of his interviews. #SorryNotSorry
3. Friendly-guy next door personality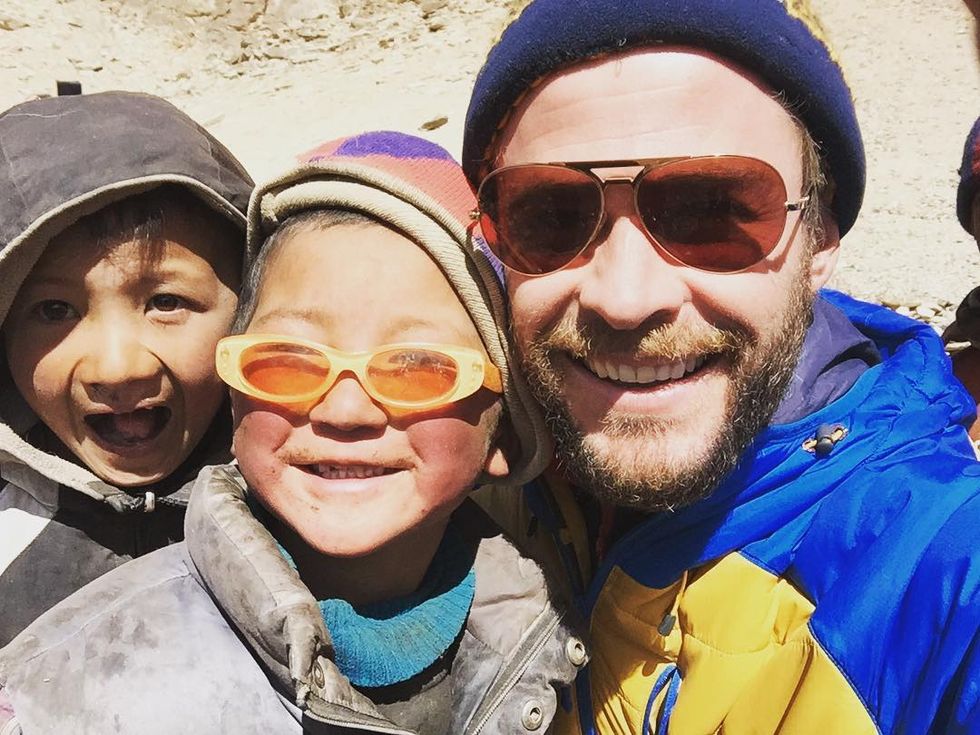 I don't know about you, but if you've ever watched an interview with Chris you'd know how polite and sweet the guy is. Just because he has celebrity status doesn't affect how awesome he seems to be.
4. He's so FREAKIN handsome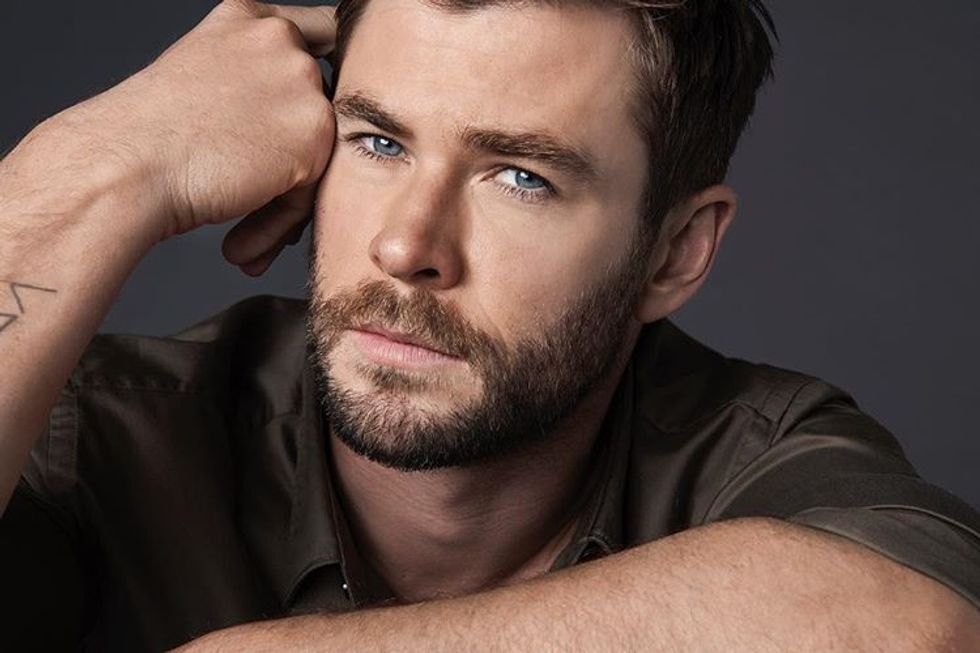 I am not exaggerating when I say I find him to be one of the most handsomest celebrity I know. It's not just physical attractiveness that caught my eye, it was the way he carries himself.
5. The adorable bromance with Tom Hiddleston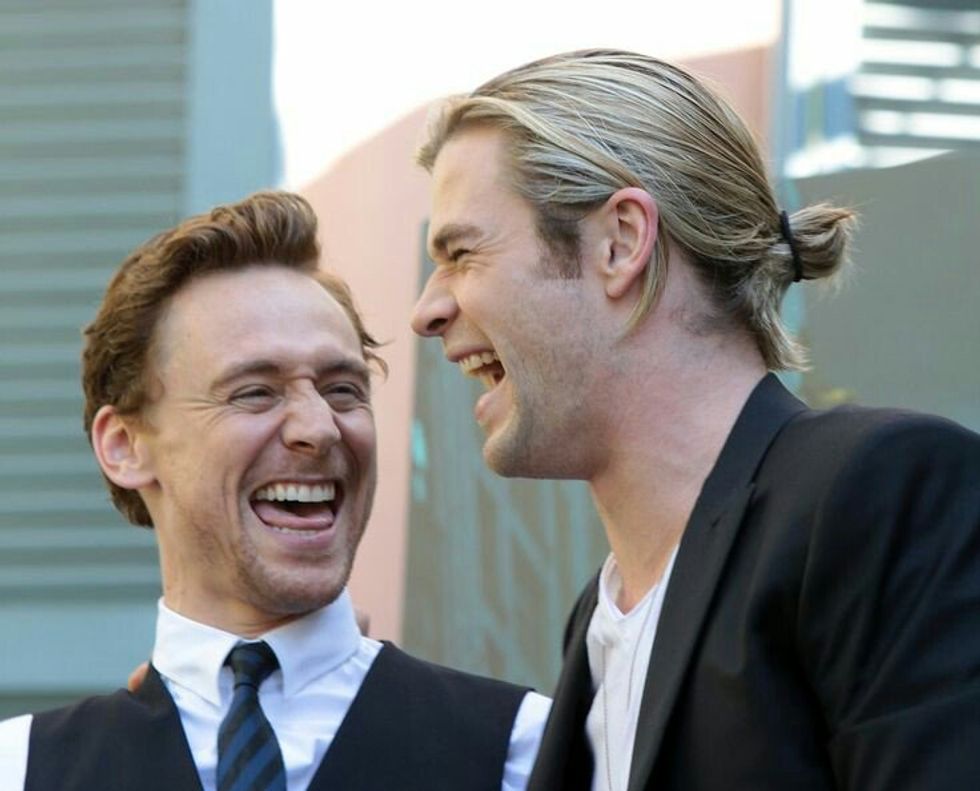 While Loki and Thor's relationship might be somewhat tumultuous, Chris & Tom's is not. They have such a great bond that makes me wish I was there to see all the behind-the-scenes sheninghans.
6. He doesn't take himself too seriously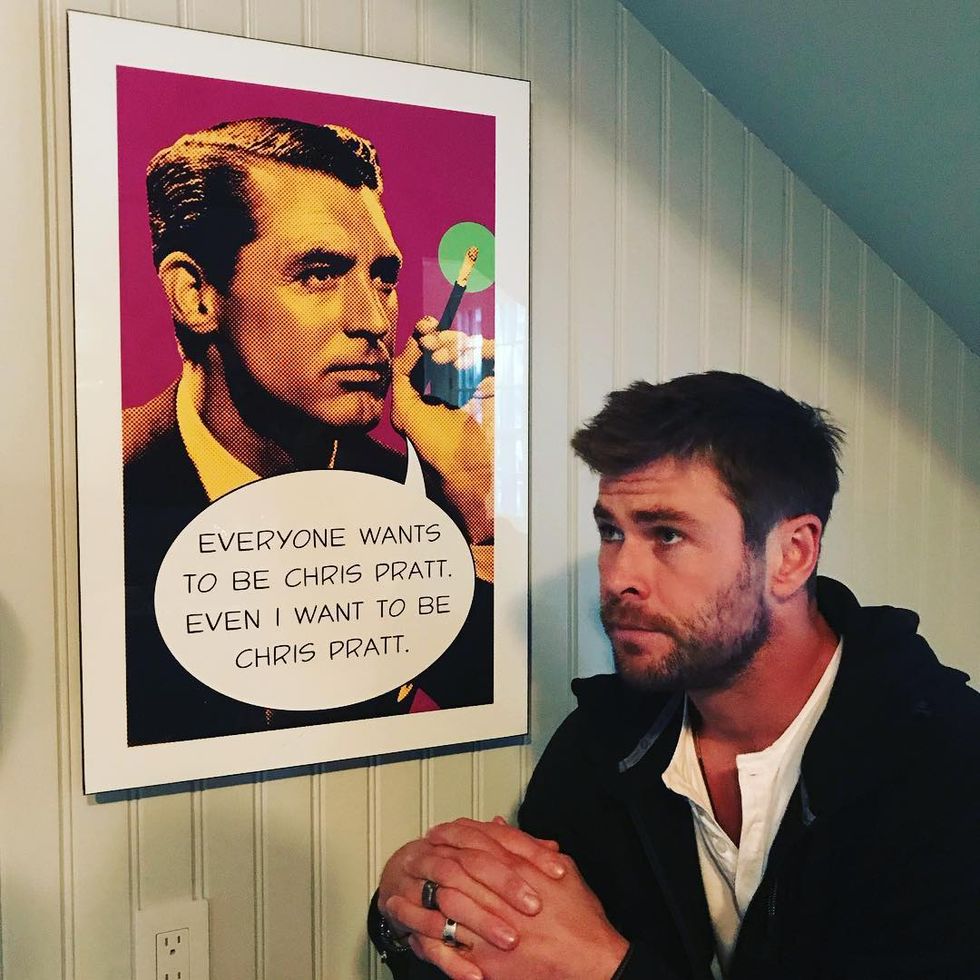 Chris Hemsworth is hilarious. Seriously just go check out his instagram page and stories. The guy knows how to have fun.
7. Umm...he's Thor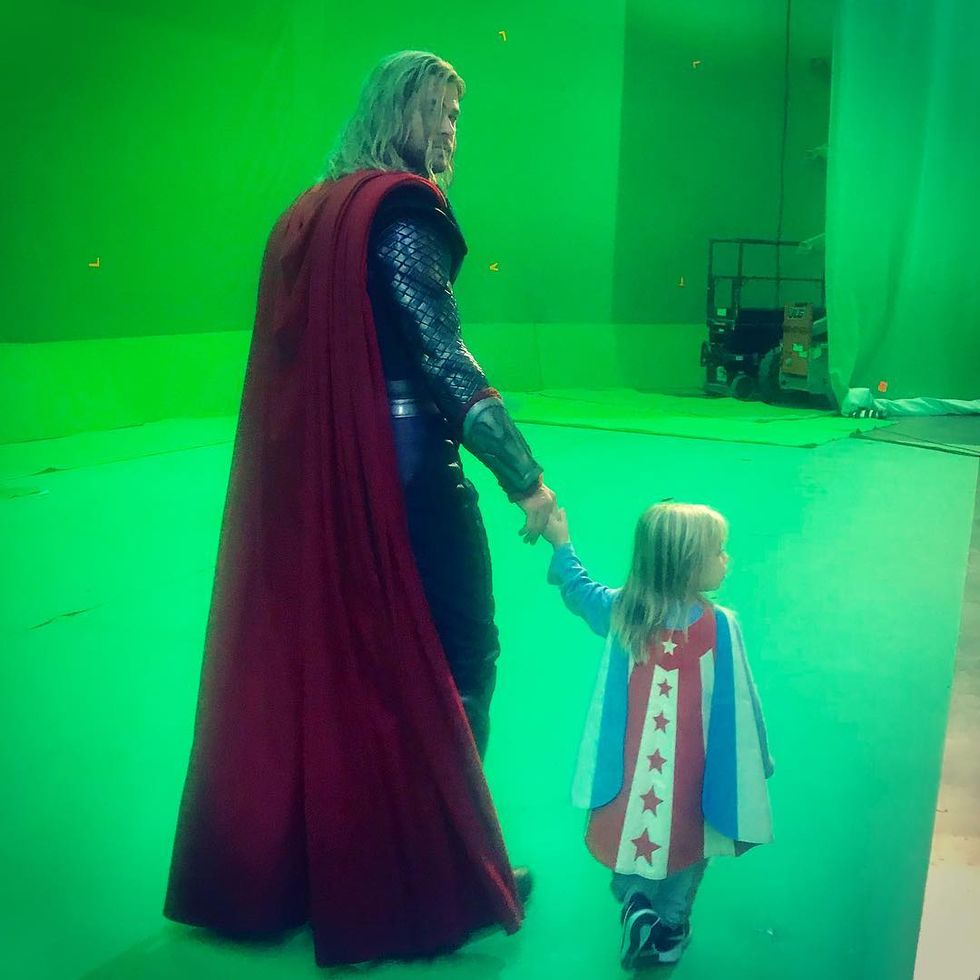 It's gonna take a long time to not see him as Thor once that that role comes to an end. They honestly could not have cast anyone better for the job. Not only does he emulate the character well, I feel aspects of his own personality seep through.
8. He's an advocate many movements such as women's rights and protecting the environment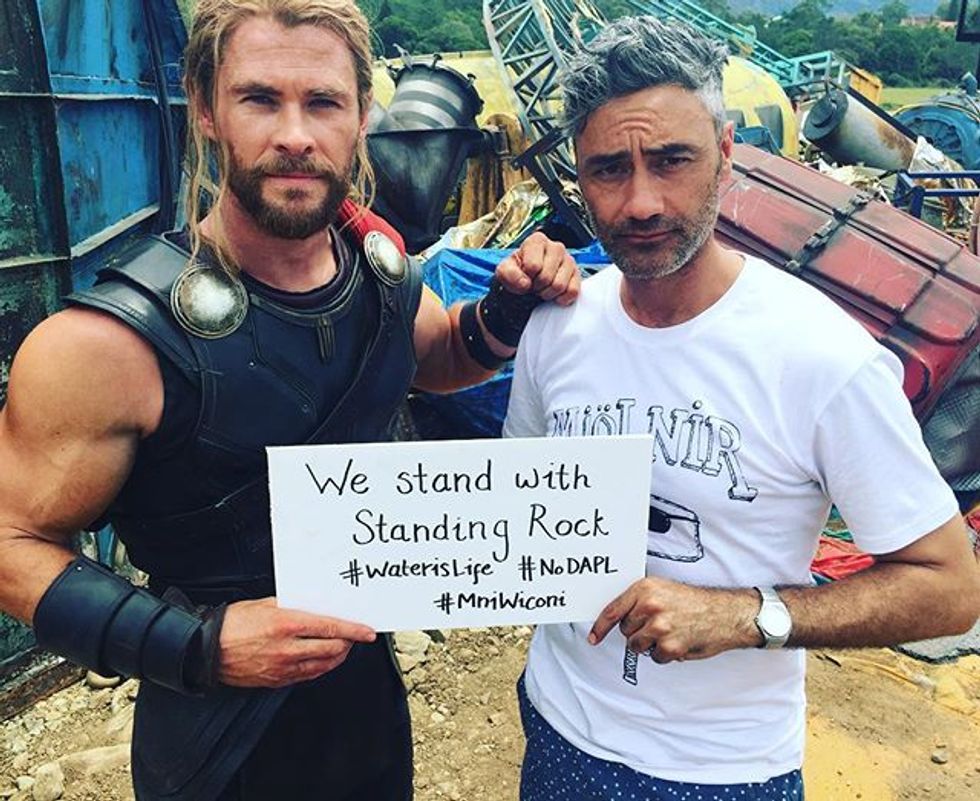 I can respect a celebrity that not only supports movements but brings awareness to it.
9. Animal lover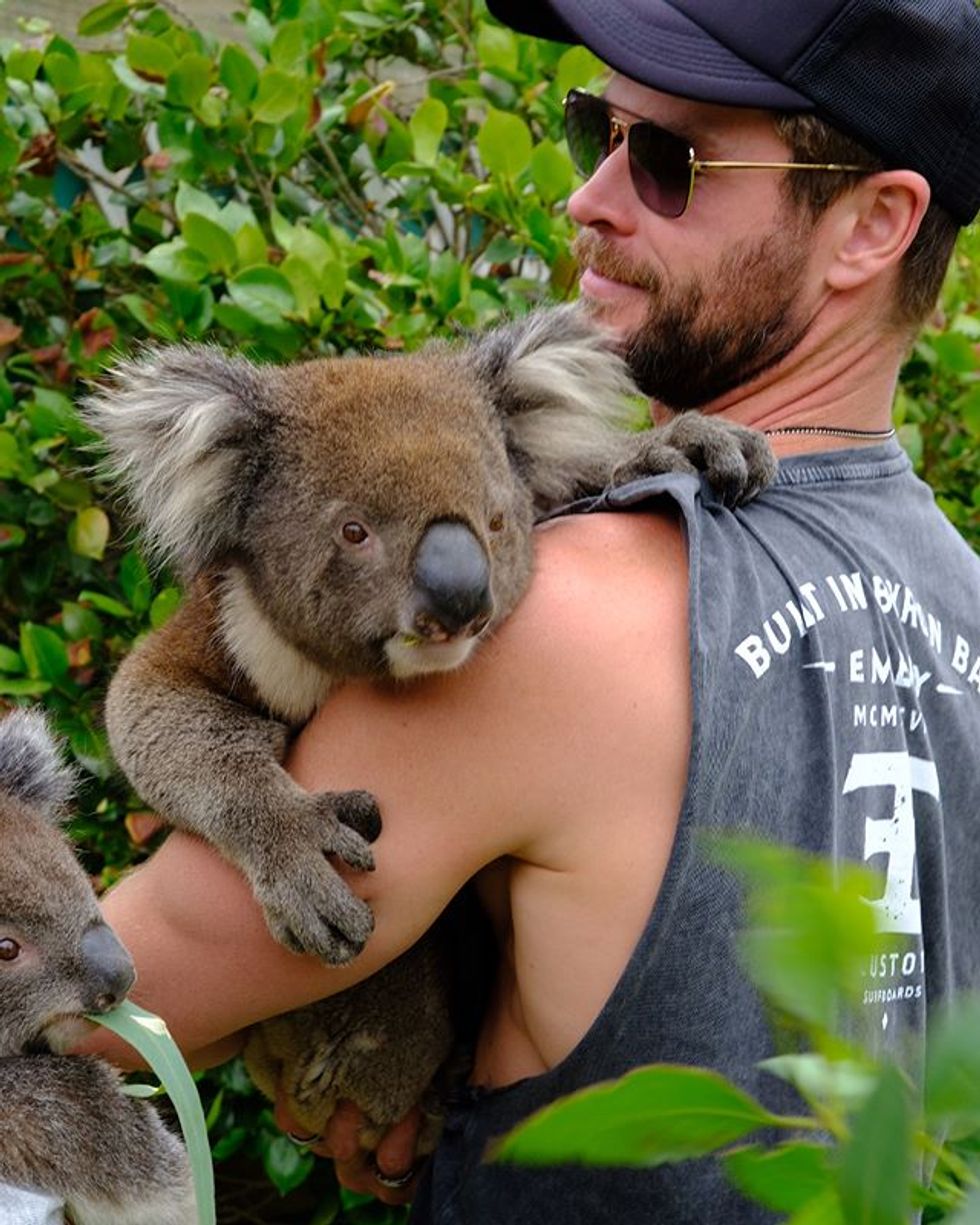 Who doesn't love a man who equally loves animals as much as you do! But seriously, how cute is this picture?
10. He's a loving dad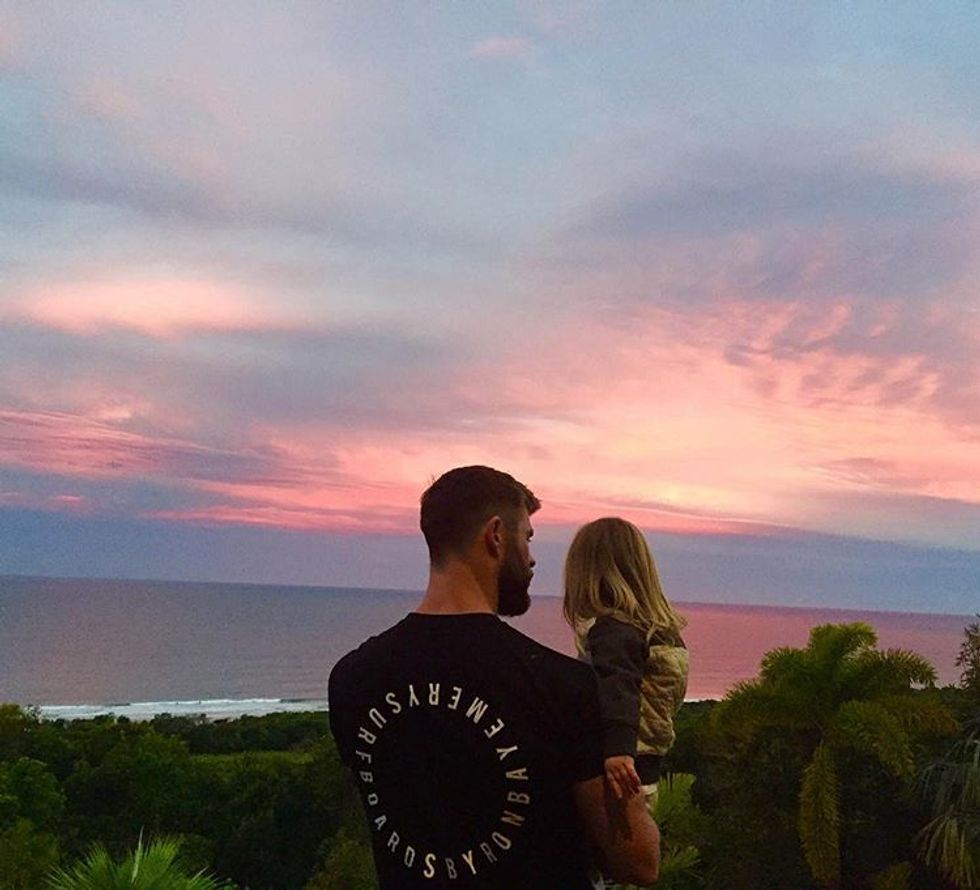 They always say a picture says a thousand words and they would be correct. For someone to pack up and move their family out of Hollywood because he wanted them to have a normal life is the best kind of human. And this is why I love Chris Hemsworth.