SPOILER ALERT

Arizona Robbins played by Jessica Capshaw was introduced in the fifth season of Grey's Anatomy as an attending surgeon and new chief of pediatric surgery. Capshaw was originally casted to appear in only three episodes as a guest star. After winning the hearts of Grey's fans all over the world in such a short amount of time, Capshaw's contract was extended and she became a series regular in the sixth season. Arizona Robbins was first known as the bubbly and smiley pediatric surgeon with a pink scrub cap who roller-skated around the hospital. Arizona Robbins is also Grey's only openly lesbian character who quickly fell in love with the newly bisexual Callie Torres in season five. She is another one of Shonda Rhimes' strong female characters and I, as well as many others, admire her very much--- here's why.
1. She has been through so much and still remains strong.
Arizona's brother who was in the military died at a very young age.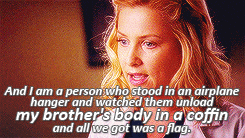 At the end of season eight, Arizona along with Meredith, Lexie, Mark, Cristina and Derrick were in a fatal plane crash causing Arizona to lose her leg. Arizona and the others had to watch as Lexie and Mark died right in front of them. The loss of Arizona's leg created for many obstacles in her life and relationship with Callie. She also survived a hospital mass shooting while simultaneously saving children's lives.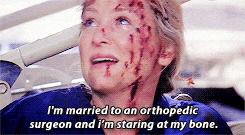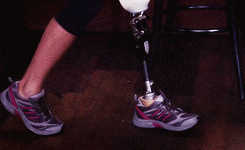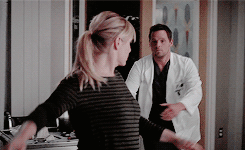 Nothing can bring her down.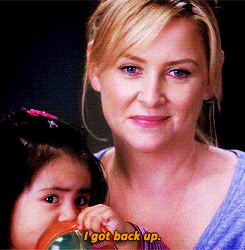 2. She is the protector of the tiny humans.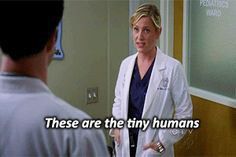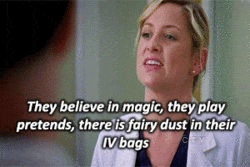 Arizona was an amazing pediatric surgeon and is now a just as amazing fetal surgeon. At first, doctors around the hospital didn't take peds so seriously because it was stereotyped as the "easiest" specialty. After Arizona was introduced, everyone realized peds is a badass specialty. Arizona eventually inspired Alex Kerev to become just as passionate about peds as she is. Alex Kerev is now an incredible pediatric surgeon because of Arizona and her faith in him.
3. She's a good man in a storm.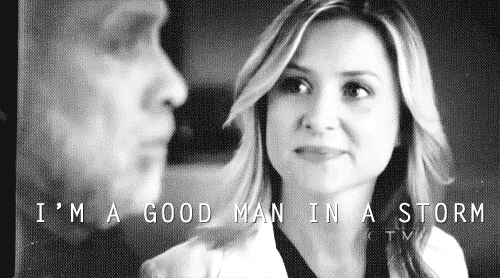 Arizona is always there for whoever is in need.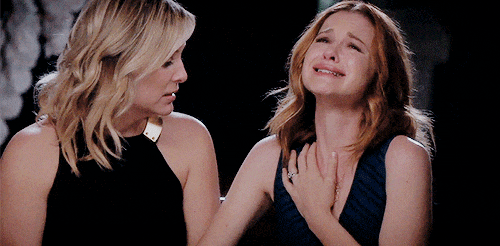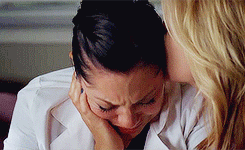 Of course, she isn't perfect and she makes mistakes like everyone else, but in the long run she is a good person and a loyal helping hand.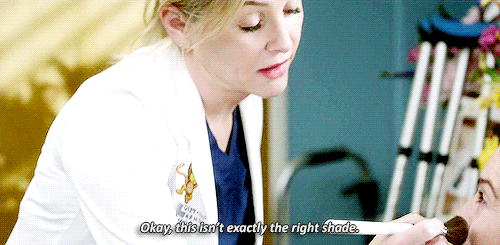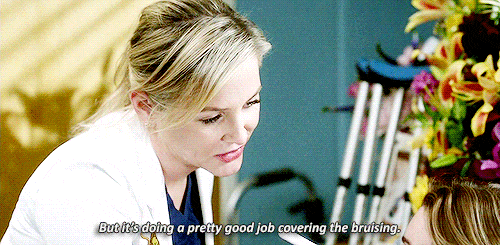 4. She stands up for what she believes in.


Arizona may seem sweet, but I HIGHLY recommend not messing with her.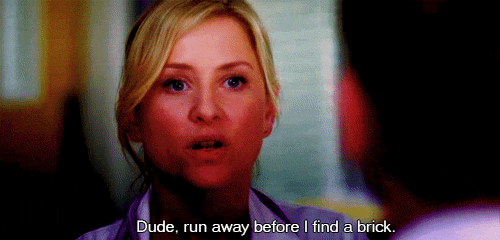 5. She positively represents the lesbian community.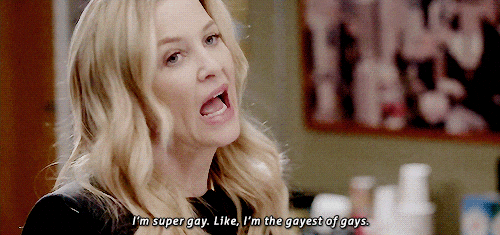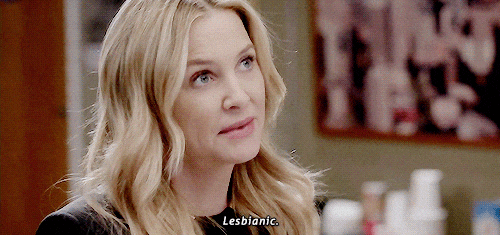 It's such a great feeling to know when your community is being positively represented on television. Arizona is so open about her sexuality -- she does not care what anyone thinks of her. Arizona is who she is. I admire this so much about her and I can honestly say her character has helped me as well as many others become proud of who we are. Everyone needs a hero -- Arizona is definitely one of mine.
6. Arizona is incredibly silly.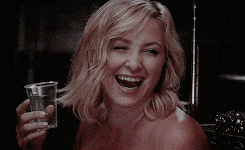 Being a surgeon is a serious job, but Arizona makes sure to keep a sense of humor through everything. She's one of those people anyone would want to party with, and drunk Robbins is the best.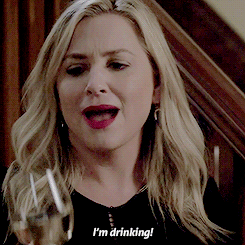 7. She has a super magic smile.

Arizona's smile could light up a pitch black room -- it's contagious.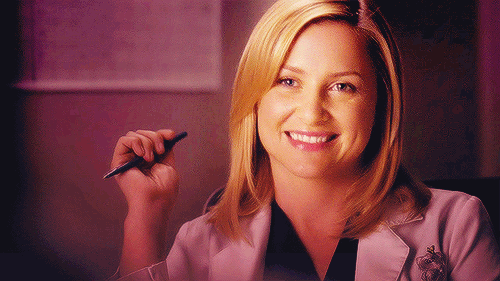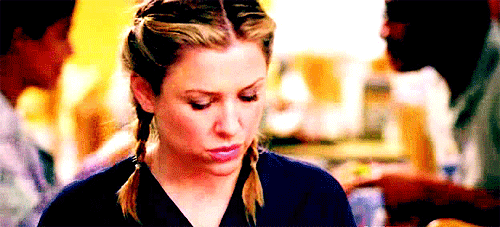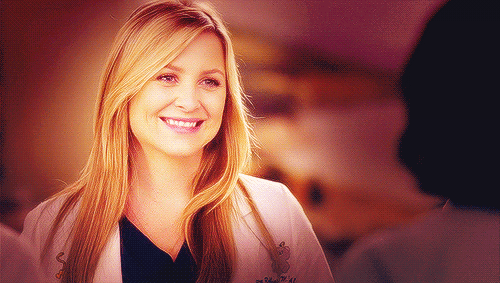 8. She possesses the confidence all women should.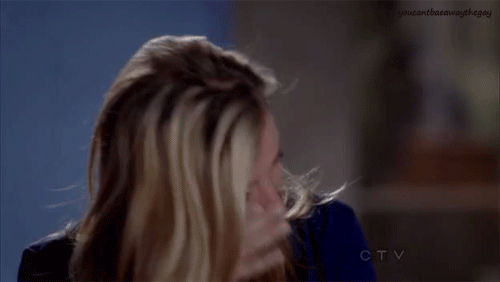 Arizona is not the type of woman who needs constant attention -- she knows she's beautiful and intelligent.
9. Her hair is GOALS.

Arizona's hair always looks perfect. Quick shout out to her hairstylist!
10. She's just a flat-out badass.

I think people forget about how many impossible surgeries Arizona has made possible. Who's getting the next Harper Avery? I'm not sure but Arizona Robbins definitely deserves it. She's a badass surgeon and human. I love her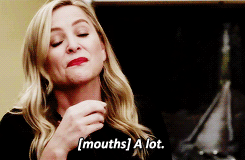 If you ever tell me you don't like Arizona, I will give you one of these looks -- or, all of these looks.