No matter your thoughts following the 2016 presidential election, it stands that there are people hurting. There are people that are terrified and angry. And there are also people looking for hope, aching to see some progress that embraces diversity within the United States, and thereby not threatening it.
This is a compilation of poems for those looking for comfort and a spark of hope.
1. "Still I Rise"
By Maya Angelou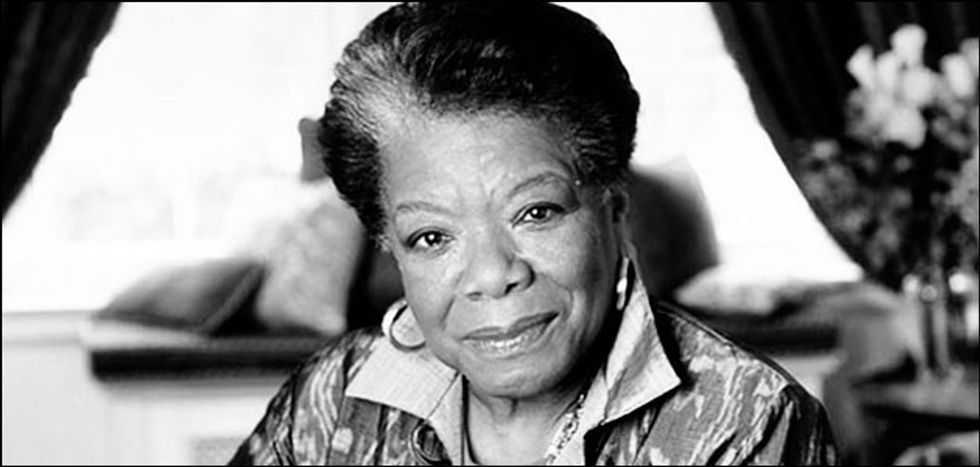 You may write me down in history
With your bitter, twisted lies,
You may trod me in the very dirt
But still, like dust, I'll rise.
Does my sassiness upset you?
Why are you beset with gloom?
'Cause I walk like I've got oil wells
Pumping in my living room.
Just like moons and like suns,
With the certainty of tides,
Just like hopes springing high,
Still I'll rise.
Did you want to see me broken?
Bowed head and lowered eyes?
Shoulders falling down like teardrops,
Weakened by my soulful cries?
Does my haughtiness offend you?
Don't you take it awful hard
'Cause I laugh like I've got gold mines
Diggin' in my own backyard.
You may shoot me with your words,
You may cut me with your eyes,
You may kill me with your hatefulness,
But still, like air, I'll rise.
Does my sexiness upset you?
Does it come as a surprise
That I dance like I've got diamonds
At the meeting of my thighs?
Out of the huts of history's shame
I rise
Up from a past that's rooted in pain
I rise
I'm a black ocean, leaping and wide,
Welling and swelling I bear in the tide.
Leaving behind nights of terror and fear
I rise
Into a daybreak that's wondrously clear
I rise
Bringing the gifts that my ancestors gave,
I am the dream and the hope of the slave.
I rise
I rise
I rise.
2. "Walkers With the Dawn"
By Langston Hughes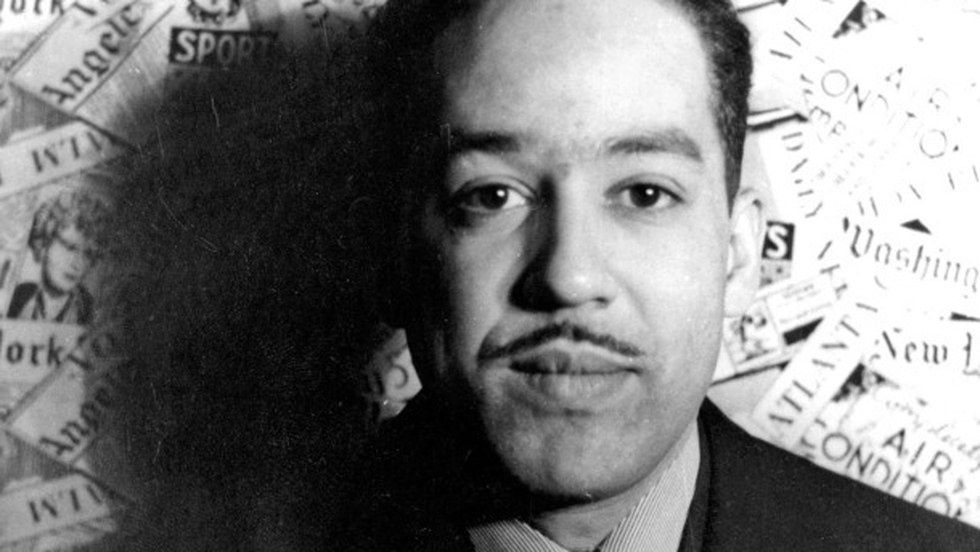 Being walkers with the dawn and morning,
Walkers with the sun and morning,
We are not afraid of night,
Nor days of gloom,
Nor darkness–
Being walkers with the sun and morning.
3. "Sunrise"
By Mary Oliver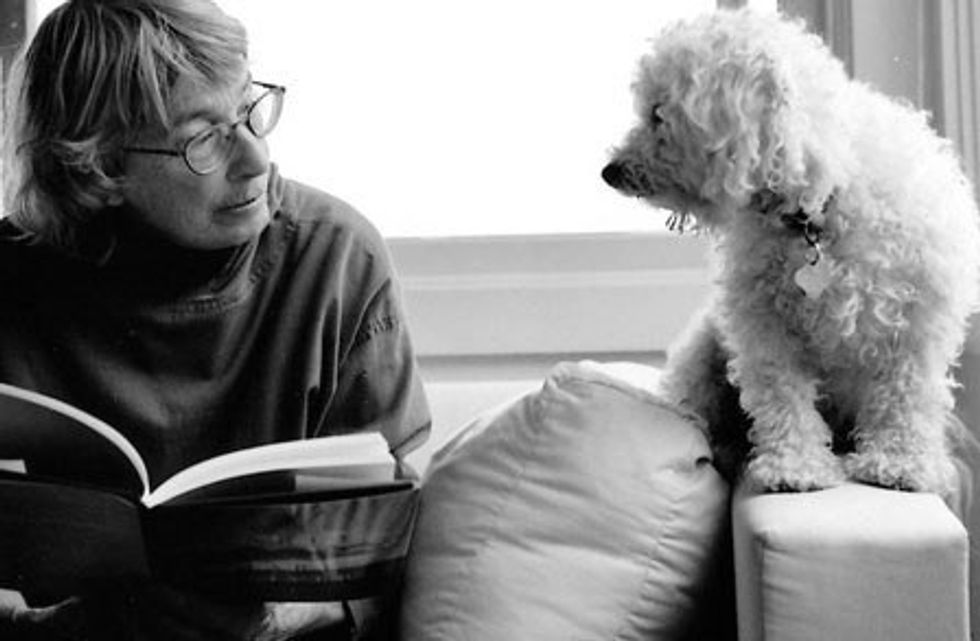 You can
die for it-
an idea,
or the world. People
have done so,
brilliantly,
letting
their small bodies be bound
to the stake,
creating
an unforgettable
fury of light. But
this morning,
climbing the familiar hills
in the familiar
fabric of dawn, I thought
of China,
and India
and Europe, and I thought
how the sun
blazes
for everyone just
so joyfully
as it rises
under the lashes
of my own eyes, and I thought
I am so many!
What is my name?
What is the name
of the deep breath I would take
over and over
for all of us? Call it
whatever you want, it is
happiness, it is another one
of the ways to enter
fire.
4. "Invictus"
By William Ernest Henley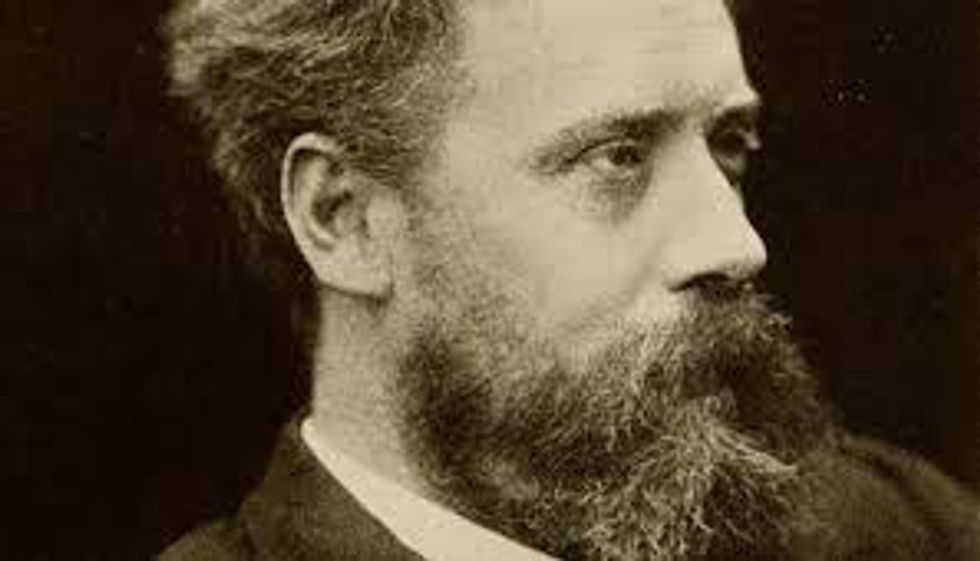 Out of the night that covers me,
Black as the Pit from pole to pole,
I thank whatever gods may be
For my unconquerable soul.

In the fell clutch of circumstance
I have not winced nor cried aloud.
Under the bludgeonings of chance
My head is bloody, but unbowed.

Beyond this place of wrath and tears
Looms but the Horror of the shade,
And yet the menace of the years
Finds, and shall find, me unafraid.

It matters not how strait the gate,
How charged with punishments the scroll.
I am the master of my fate:
I am the captain of my soul.

5. "When Giving is All We Have"
By Alberto Ríos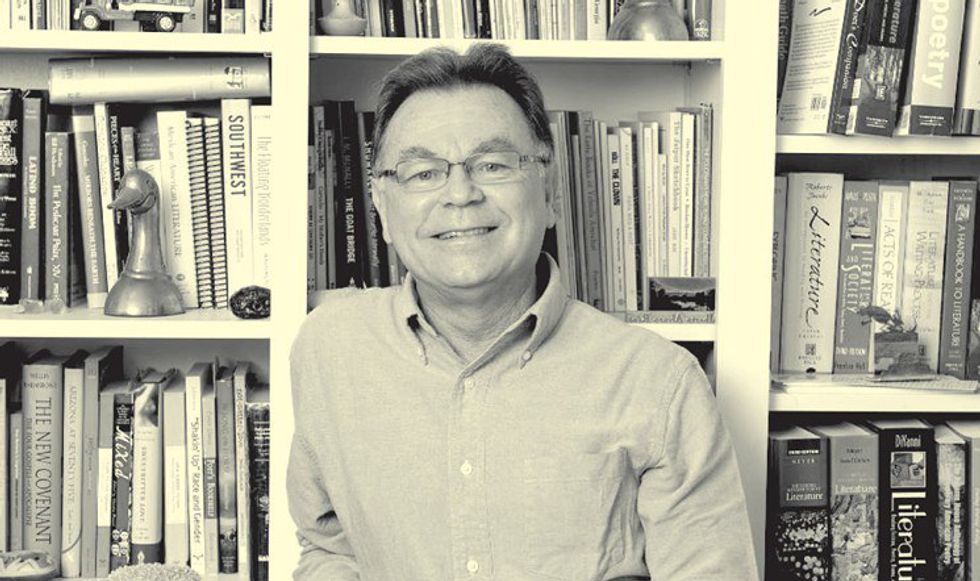 One river gives
Its journey to the next.
We give because someone gave to us.
We give because nobody gave to us.

We give because giving has changed us.
We give because giving could have changed us.

We have been better for it,
We have been wounded by it—

Giving has many faces: It is loud and quiet,
Big, though small, diamond in wood-nails.

Its story is old, the plot worn and the pages too,
But we read this book, anyway, over and again:

Giving is, first and every time, hand to hand,
Mine to yours, yours to mine.

You gave me blue and I gave you yellow.
Together we are simple green. You gave me

What you did not have, and I gave you
What I had to give—together, we made

Something greater from the difference.

6. "Poem"
By Muriel Rukeyser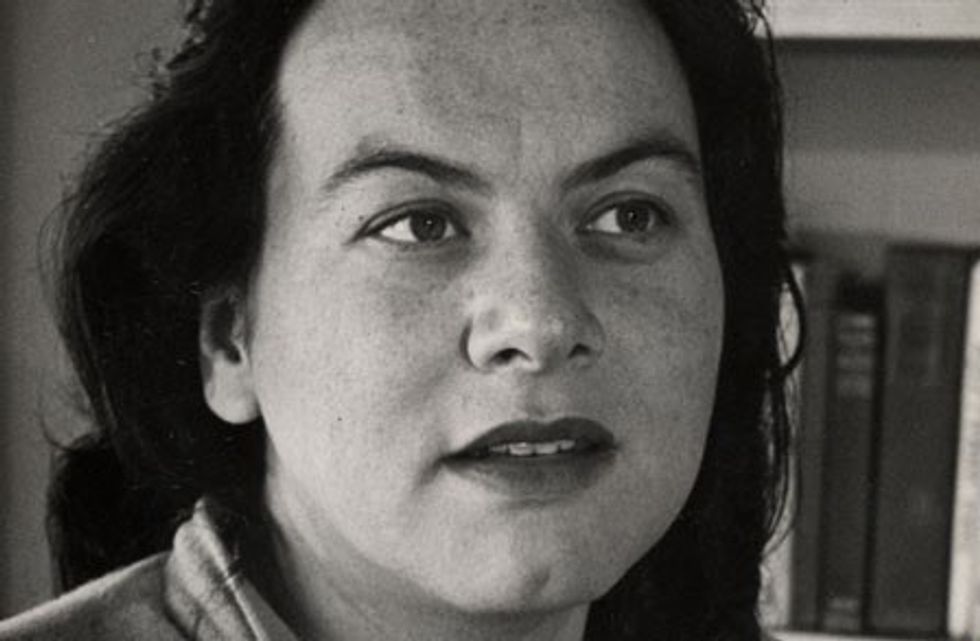 I lived in the first century of world wars.
Most mornings I would be more or less insane,
The newspapers would arrive with their careless stories,
The news would pour out of various devices
Interrupted by attempts to sell products to the unseen.
I would call my friends on other devices;
They would be more or less mad for similar reasons.
Slowly I would get to pen and paper,
Make my poems for others unseen and unborn.
In the day I would be reminded of those men and women,
Brave, setting up signals across vast distances,
Considering a nameless way of living, of almost unimagined values.
As the lights darkened, as the lights of night brightened,
We would try to imagine them, try to find each other,
To construct peace, to make love, to reconcile
Waking with sleeping, ourselves with each other,
Ourselves with ourselves. We would try by any means
To reach the limits of ourselves, to reach beyond ourselves,
To let go the means, to wake.


I lived in the first century of these wars.
7. "Kindness"
By Naomi Shihab Nye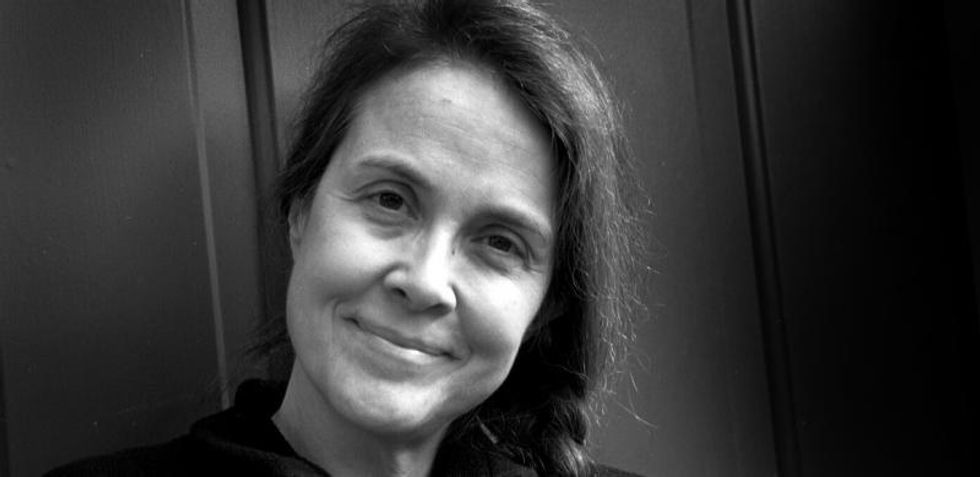 Before you know what kindness really is
you must lose things,
feel the future dissolve in a moment
like salt in a weakened broth.
What you held in your hand,
what you counted and carefully saved,
all this must go so you know
how desolate the landscape can be
between the regions of kindness.
How you ride and ride
thinking the bus will never stop,
the passengers eating maize and chicken
will stare out the window forever.

Before you learn the tender gravity of kindness,
you must travel where the Indian in a white poncho
lies dead by the side of the road.
You must see how this could be you,
how he too was someone
who journeyed through the night with plans
and the simple breath that kept him alive.

Before you know kindness as the deepest thing inside,
you must know sorrow as the other deepest thing.
You must wake up with sorrow.
You must speak to it till your voice
catches the thread of all sorrows
and you see the size of the cloth.

Then it is only kindness that makes sense anymore,
only kindness that ties your shoes
and sends you out into the day to mail letters and
purchase bread,
only kindness that raises its head
from the crowd of the world to say
it is I you have been looking for,
and then goes with you every where
like a shadow or a friend.


8. "Hope"
By Khaled Mattawa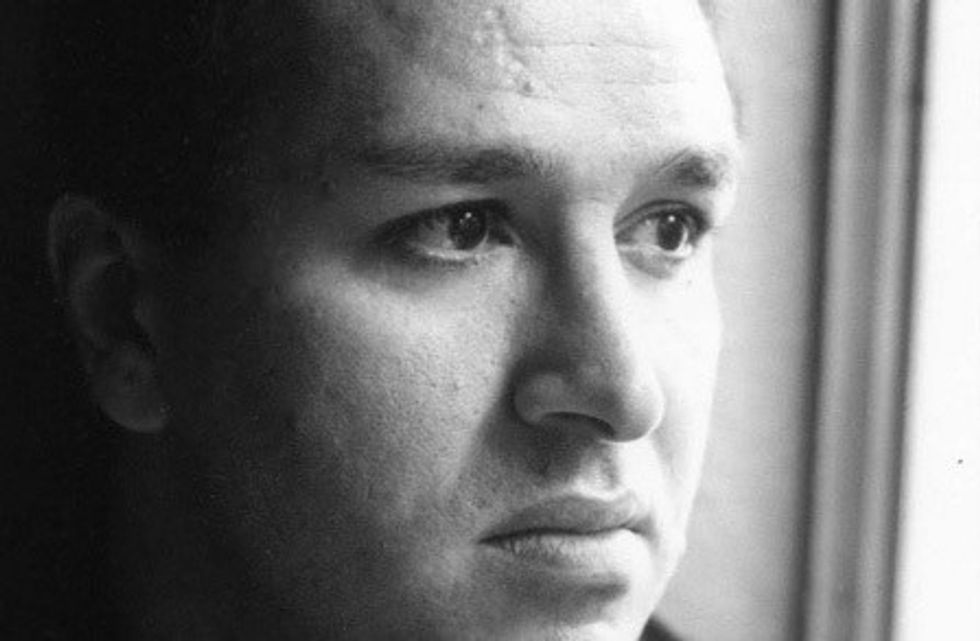 Now that we have come out of hiding,
Why would we live again in the tombs we'd made out of our souls?
And the sundered bodies that we've reassembled with prayers and consolations,
What would their torn parts be other than flesh?
Now that we have tasted hope
And dressed each other's wounds with the legends of our oneness
Would we not prefer to close our mouths forever shut on the wine
That swilled inside them?
Having dreamed the same dream,
Having found the water that gushed behind a thousand mirages,
Why would we hide from the sun again
Or fear the night sky after we've reached the ends of darkness,
Live in death again after all the life our dead have given us?
Listen to me Zow'ya, Beida, Ajdabya, Tobruk, Nalut, Derna, Musrata, Benghazi, Zintan,
Listen to me houses, alleys, courtyards, and streets that throng my veins,
Some day soon
In your freed light and in the shade of your proud trees,
Your excavated heroes will return to their thrones in your martyrs' squares,
Lovers will hold each other's hands.
I need not look far to imagine the nerves dying rejecting the life that blood sends them.
I need not look deep into my past to seek a thousand hopeless vistas.
But now that I have tasted hope
I have fallen into the embrace of my own rugged innocence.
How long were my ancient days?
I no longer care to count.
How high were the mountains in my ocean's fathoms?
I no longer care to measure.
How bitter was the bread of bitterness?
I no longer care to recall.
Now that we have tasted hope,
Now that we have lived on this hard-earned crust,
We would sooner die than seek any other taste to life,
Any other way of being human.
9. "It Couldn't Be Done"
By Edgar Albert Guest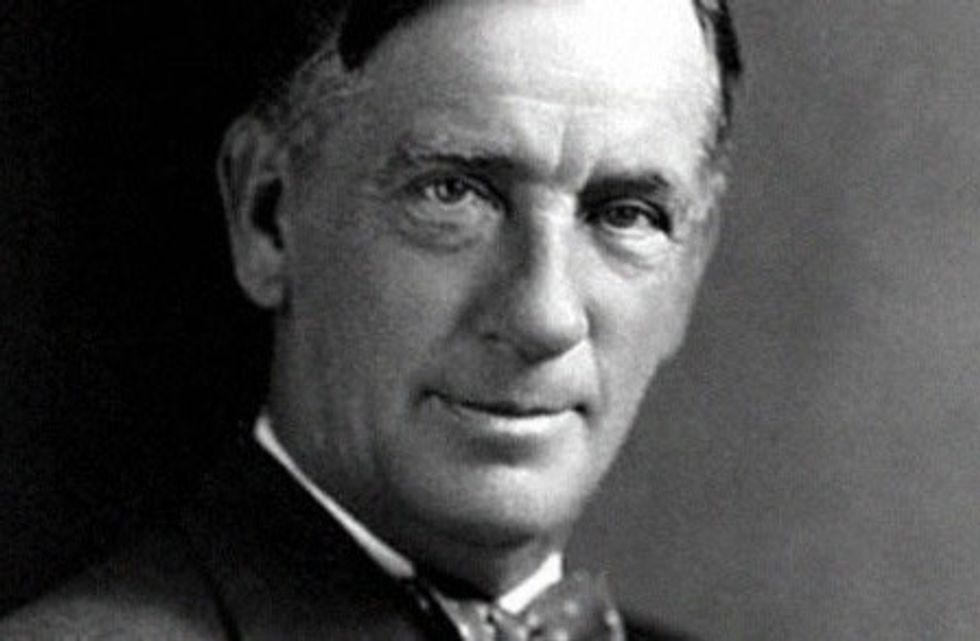 Somebody said that it couldn't be done,
But, he with a chuckle replied
That "maybe it couldn't," but he would be one
Who wouldn't say so till he'd tried.
So he buckled right in with the trace of a grin
On his face. If he worried he hid it.
He started to sing as he tackled the thing
That couldn't be done, and he did it.

Somebody scoffed: "Oh, you'll never do that;
At least no one has done it";
But he took off his coat and he took off his hat,
And the first thing we knew he'd begun it.
With a lift of his chin and a bit of a grin,
Without any doubting or quiddit,
He started to sing as he tackled the thing
That couldn't be done, and he did it.

There are thousands to tell you it cannot be done,
There are thousands to prophesy failure;
There are thousands to point out to you one by one,
The dangers that wait to assail you.
But just buckle it in with a bit of a grin,
Just take off your coat and go to it;
Just start to sing as you tackle the thing
That "couldn't be done," and you'll do it.

10. "Speech to the Young: Speech to the Progress-Toward"
By Gwendolyn Brooks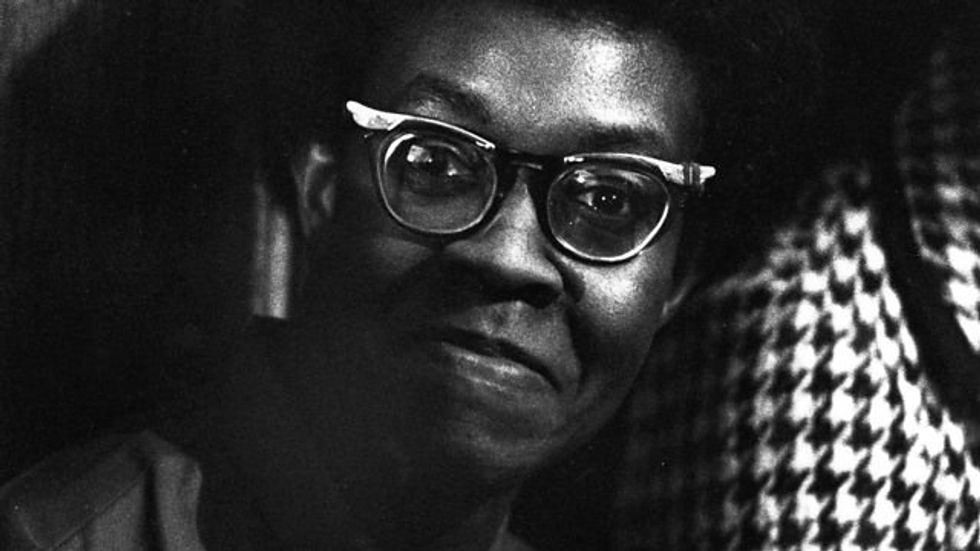 Say to them,
say to the down-keepers,
the sun-slappers,
the self-soilers,
the harmony-hushers,
"even if you are not ready for day
it cannot always be night."
You will be right.
For that is the hard home-run.

Live not for battles won.
Live not for the-end-of-the-song.
Live in the along.