Top 10 People You Need to Follow On Instagram

Instagram is one of the, if not the most, popular social media network of this era. Where celebrities and normal civilians can upload content with the intent to keep their fans and friends updated, or in the case of my favorites, inspire others with their creative minds. These are accounts that may not be the most known (some are more than others) but regardless, they all have quality content and definitely worth a follow.
1. @rgb_: Rewina Beshue.
An Ethiopian, San Francisco/Bay Area local I found in a Nylon magazine, and immediately I was entranced by her style and artistic form of self-expression.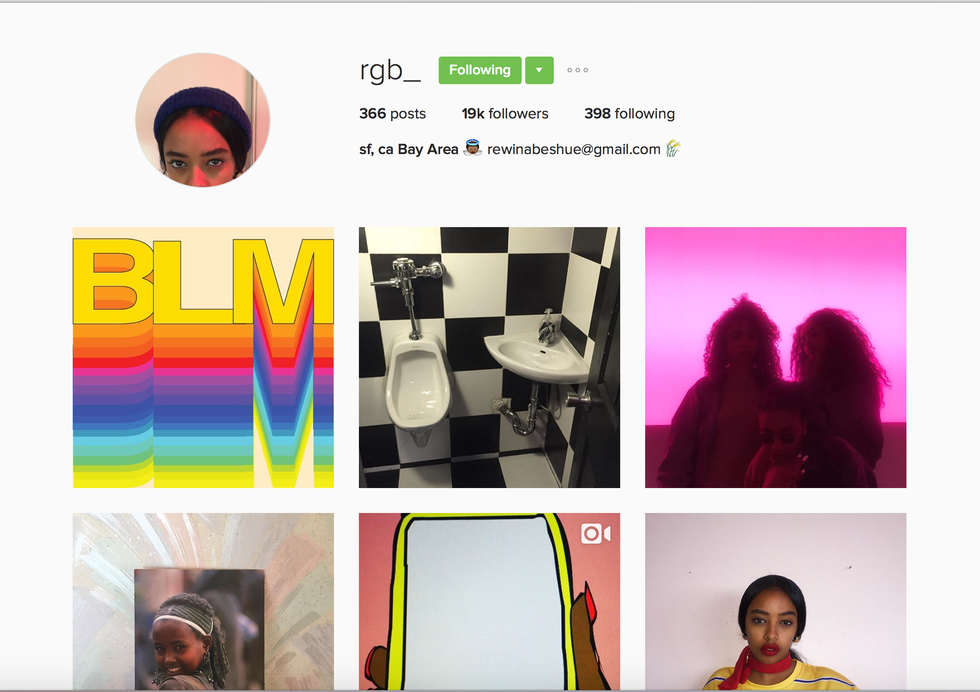 2. @Fleurilie :
Her feed is one of my favorites. If you're looking for an aesthetically pleasing blog to follow that include coffee, picnics, sketches, and adventures, hers should definitely be one of your top choices.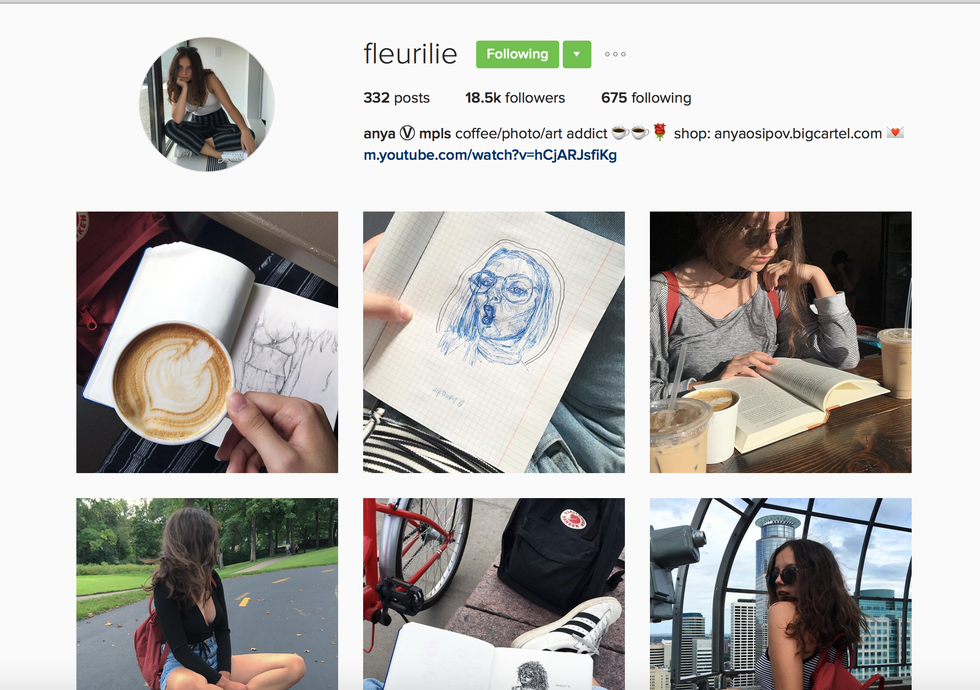 3. @iamgalla : Adam Gallagher.
A model that travels the world, need I say more? But what I love about his posts is the bursts of colors and the fashion inspiration he offers to men.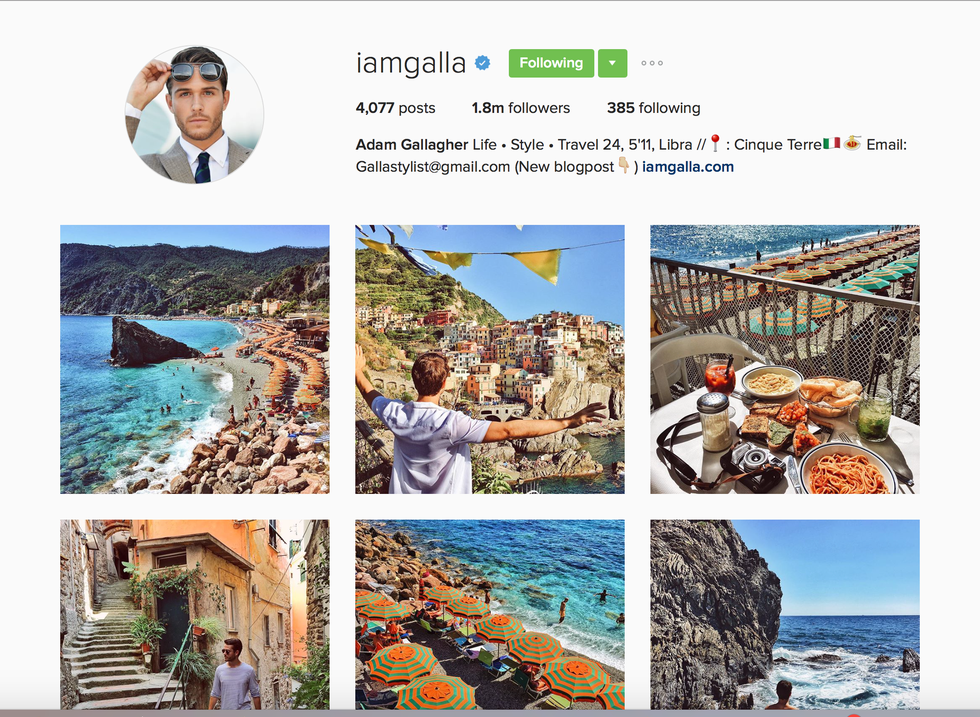 4. @hyo_joo : Ko Hyojoo.
A long boarder from South Korea that I stumbled upon when someone uploaded one of her videos on Tumblr and I became entranced by the video editing, her style, and long boarding in general. She even managed to catch the attention of Vogue, who called her style of long boarding and her videos "an enthralling watch."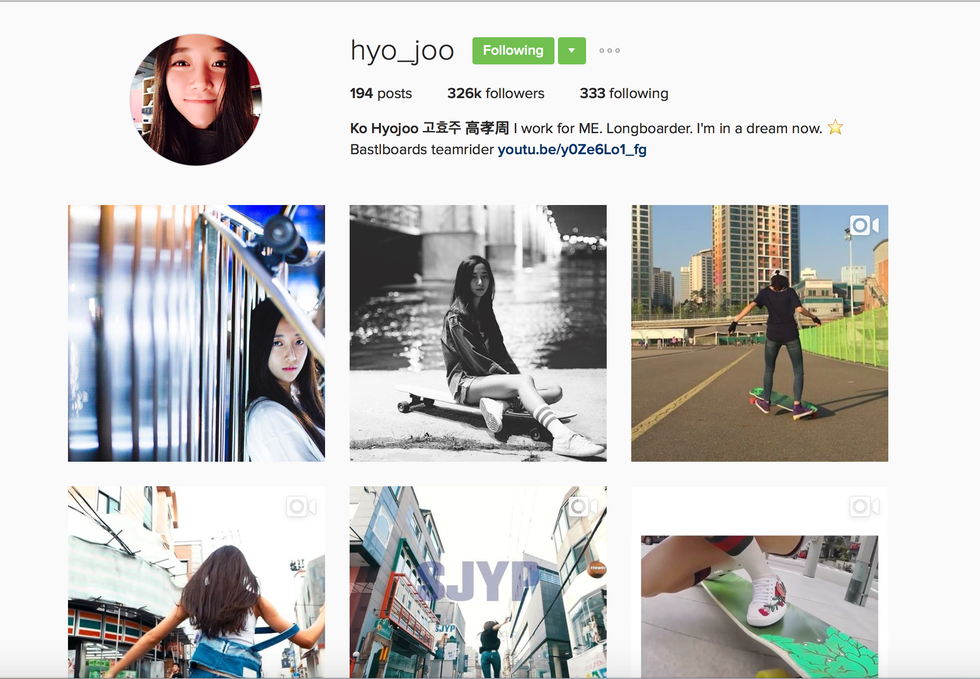 5. @iamkareno : Karen Yeung.
A UC Davis graduate become YouTuber, Karen has a lovely, bubbly attitude as well as a love for anything vintage, particularly 70s-90s era colors and clothing.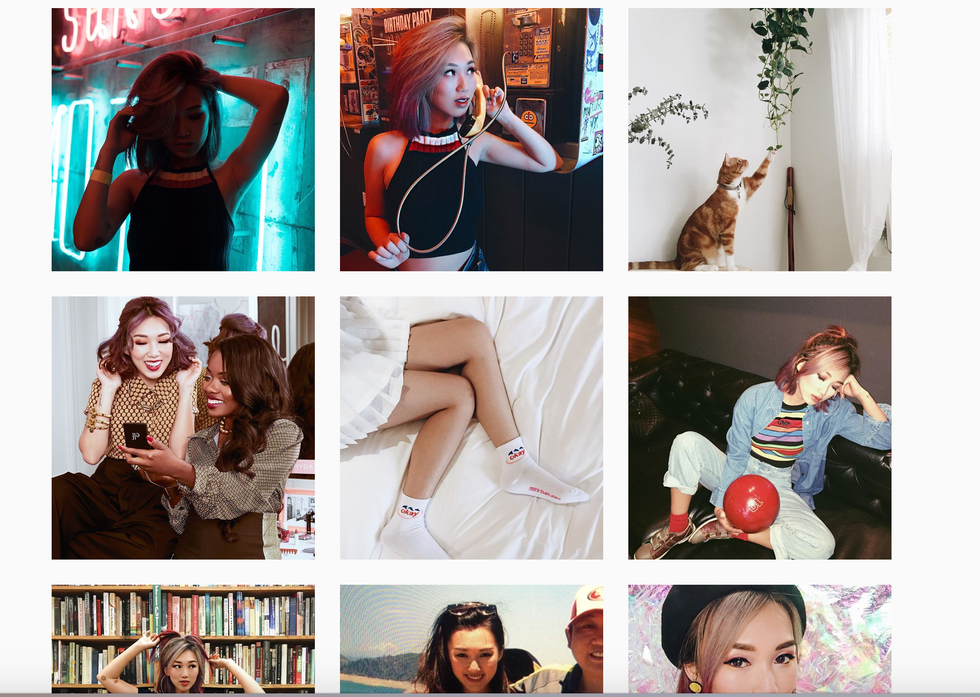 6. @bretmanrock : Bretman Rock.
Bretman is the type of friend who would do your makeup and make you laugh so hard you end up ruining it. With a strong, confident persona, Bretman is definitely worth a follow if you love makeup and enjoy a dollop of humor along with it.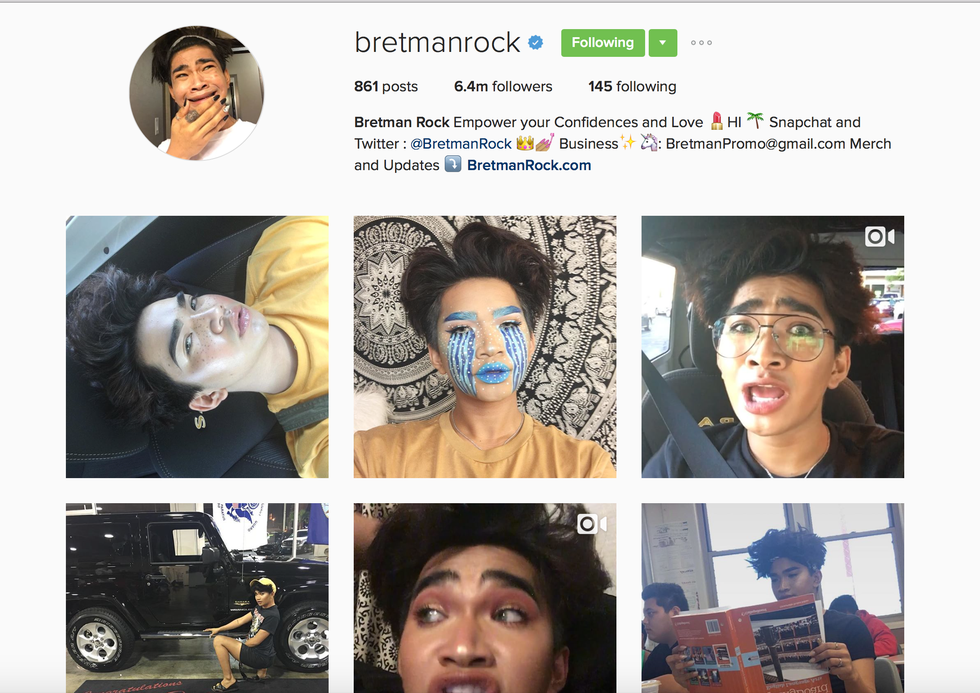 7. @cleowade: Cleo Wade.
Do ever have those people that you're not quite sure how you ended following them, you're just happy you are? Cleowade is one of those blogs. Her poems and notes written in minimalist styles are calming and somehow each one of them gives a sense of empowerment.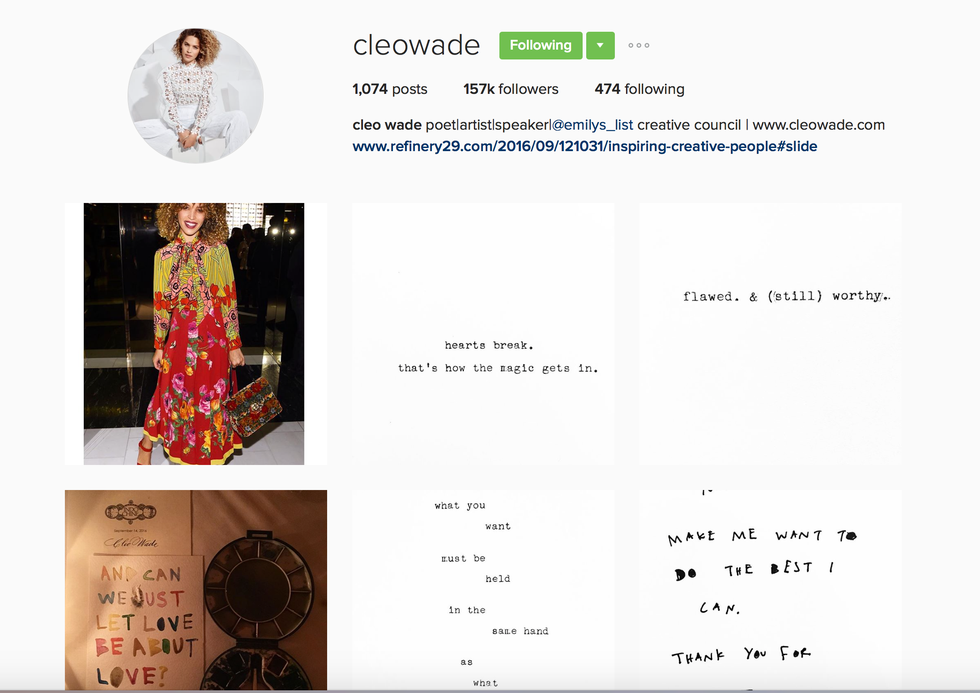 8. @creepy.gals: Elle (Linda) Chen.
Originally enticed by her pins that she sells on her Etsy shop, I did not regret turning that follow button green. If you're into the retro, horror aesthetic, you'll adore this blog.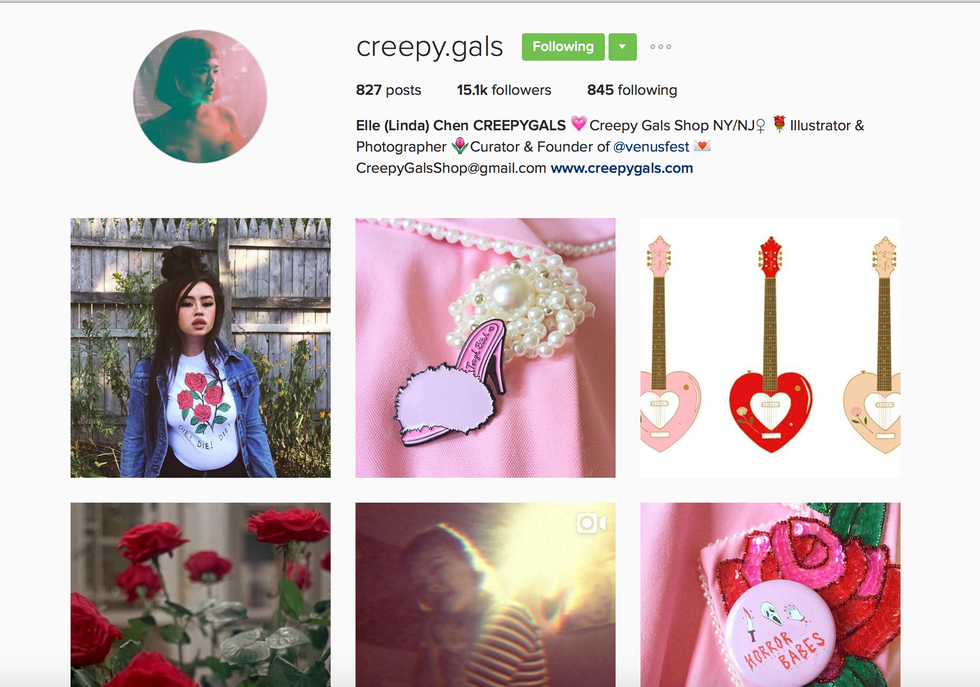 9. @hoong0: Hoon.
Honestly, came for the cat, stayed for the posts...and the cat.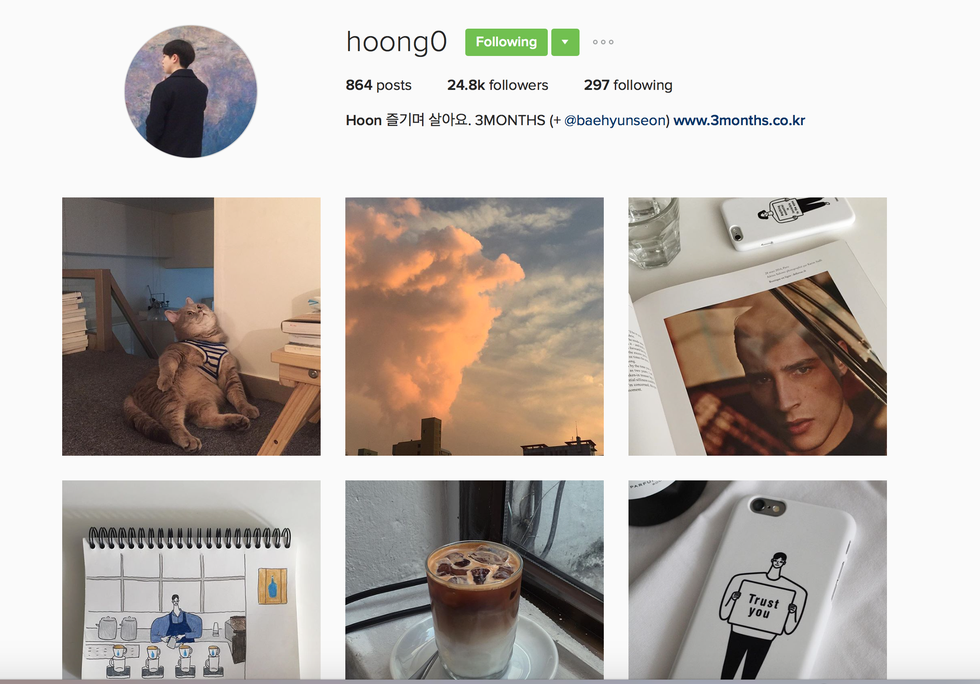 10. @cariatydes:
A recent person I followed, but a must-follow for major points for her edgy and vibrant posts that have really stood out to me in style, makeup, and character.