She's beauty, and she's grace... She's Blake Lively. You're lying if you say you aren't in love with Blake. She's everything every girl wants to be: elegant, beautiful, married to a really, really hot guy, famous, humble, graceful, classy, and just incredible. And after almost ten years of obsessing (in a so not-creepy way) over Blake, I decided it was time to reflect on all of the moments that she has had the American female population in awe.
1. Every episode of "Gossip Girl".

As the "It" girl of the Upper East Side, Serena Van der Woodsen stolen our hearts from episode one until the finale. She was stunning and elegant and absolutely perfect, and no matter how many times she made a stupid choice, we still loved her. And no matter how many times she went from Dan, to Nate, to other hot guys, to Dan, to Nate, to more hot guys and then ultimately to Dan (sorry if I spoiled the show for you, but you knew it was gonna happen. also, she deserved better than Dan), she still rocked.
2. When she started her own company, Preserve and also when she gracefully ended it.

Yeah, that's right. Blake started a company solely to help people. And when it started to become something she didn't want it to be, she ended it with class:
"We launched the site before it was ready, and it never caught up to its original mission: It's not making a difference in people's lives, whether superficially or in a meaningful way," she told Vogue. "And that's the whole reason I started this company, not just to fluff myself, like, 'I'm a celebrity! People will care what I have to say!' It was so never meant to be that, and that kind of became the crutch."

Alright, Blake. Keep stealing our hearts, it's totally fine.
3. Every magazine cover she's been on.

Yeah, I may or may not have bought that magazine while in the checkout line at Publix.
4. When she makes her usual appearance on the Red Carpet.

Blake manages to stay out of the tabloids, except for when she's a knock out on the Red Carpet. No surprise there, though... right?


5. Oh yeah, and that time she married Ryan Reynolds.

Words can't describe, so I just decided to put two GIFs and leave it at that.
6. ... and then she still looked fabulous with a baby bump.

She manages to still look better than most human beings while pregnant.
7. When we found out she was going to be the star of "The Shallows".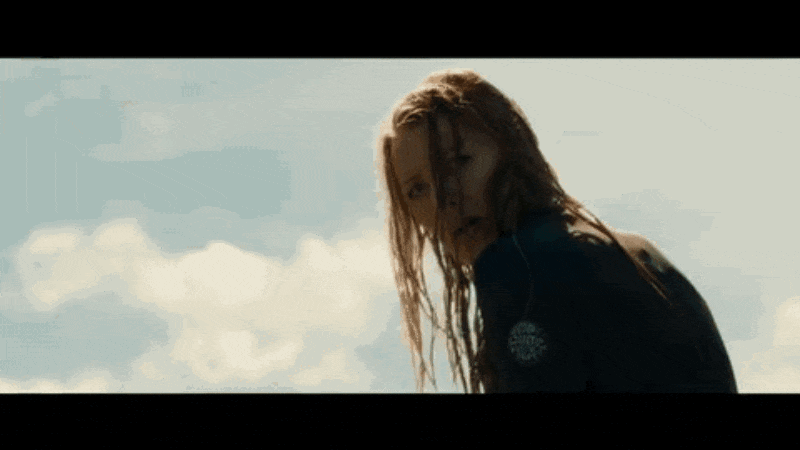 You know you hate scary movies, but you also know you're going to see it anyways.
8. And also, "Age of Adeline"...

It's uncanny how Blake's character, Adeline, seemed to never age, yet neither does Blake... funny, right?
9. Every L'Oreal commercial you've ever seen.

My hair will never look like that, but I'm glad hers does.
10. And lastly, the one we've all been waiting for. The moment we all fell in love with Blake Lively.

"The Sisterhood of the Traveling Pants" might actually be one of the greatest movies I'll ever see. Not only that, but it's also the starting point of my love of Blake Lively. In her role as Bridget, Blake stole the hearts of the 10-12 year-old female population with her long blonde hair, fit body and killer smile. We wouldn't be where we are today with our "girl crush" for Blake if it wasn't for this film.
So, here's to you, Blake Lively. Your grace, charm and beauty is admirable, your husband is beautiful and your life is awesome. May you never stop leaving us in awe.