Ahh, it is now September and I can feel the air slightly becoming less humid. I am already wearing my fall clothes, and watching spooky movies. Why? Because I am obsessed with Fall. This season is the absolute best contrary to what others may say, I live for fall. So I decided to make a list for the Autumn lovers!
1. Summer is the WORST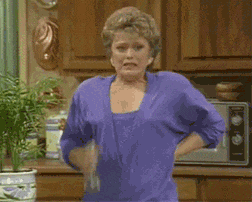 Constantly burning up, sunburns, and even worse...mosquitos! These are just some reasons why summer is not my favorite.
2. When you see Halloween stuff in stores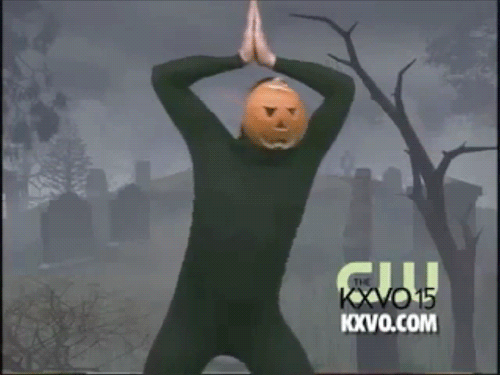 Oh it's August 1st and they've already got Halloween decorations in stores... I ain't even mad.
3. *Sees one leaf on the ground*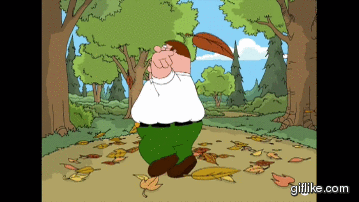 And then you see 2, and then 3, and then so many more!!!
4. Halloween is your favorite holiday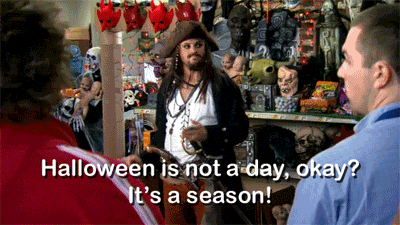 Sorry Christmas...
5. When friends ask you to hangout but you already had plans to binge watch spooky shows and movies on Netflix.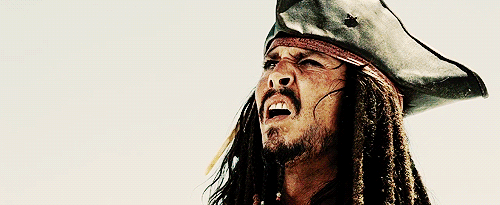 SORRY I HAVE TO GO WATCH THE NIGHTMARE BEFORE CHRISTMAS, AND AMERICAN HORROR STORY, AND STRANGER THINGS, AND I COULD GO ON FOREVER....
6. When getting scared is entertaining for you.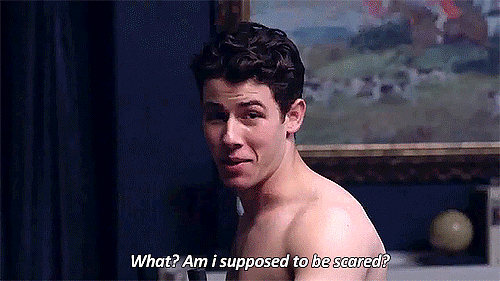 Going to haunted houses, or corn mazes. Seeing scary movies, or decorating your apartment the spookiest that you can makes you so happy. Even if you do scream and jump, you will always end up laughing about it right after.
7. A brisk day, hot drink, warm clothes, and a good book is your idea of perfect.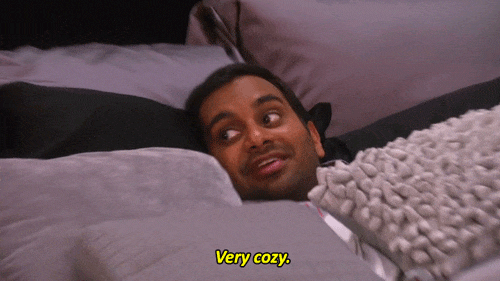 Yes, so cozy.
8. When people say that they hate Fall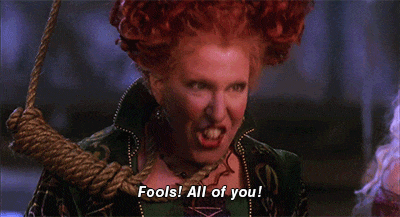 Hey, that just means more Fall for you.
9. Or that it's too early to celebrate this amazing season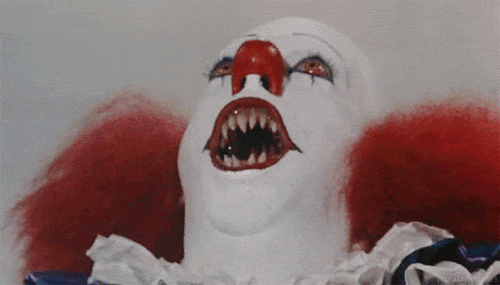 WHATTTT.
10. But you still love Fall, and live for it all year long contrary to popular belief.