The COVID-19 pandemic has turned all of our lives upside down. And with Illinois Governor J.B. Pritzker extending the state's stay-at-home order into May, those who own their own business or restaurant are probably feeling anxious more than most of us. If you're in or near Chicago's Lakeview neighborhood (like I do!), consider helping some of these wonderful businesses in this trying time.
1. Ann Sather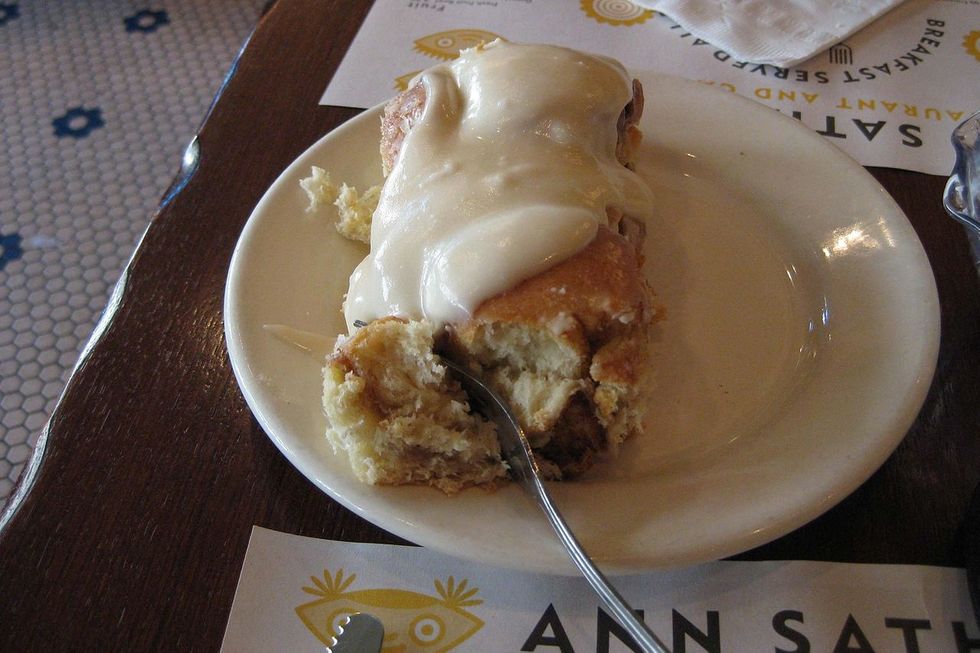 A cinnamon roll from Ann Sather in Chicago
Ann Sather is practically a rite of passage for anyone living in Lakeview. Previously owned by a woman of the same name, and now owned by Alderman Tom Tunney, Ann Sather is known for its to-DIE-for cinnamon rolls and go-to breakfast food. If you lived in Chicago and haven't been to Ann Sather, you haven't lived in Chicago.
909 W. Belmont Ave.

Chicago, IL 60657
(773) 348-2378
2. The Cubby Bear Lounge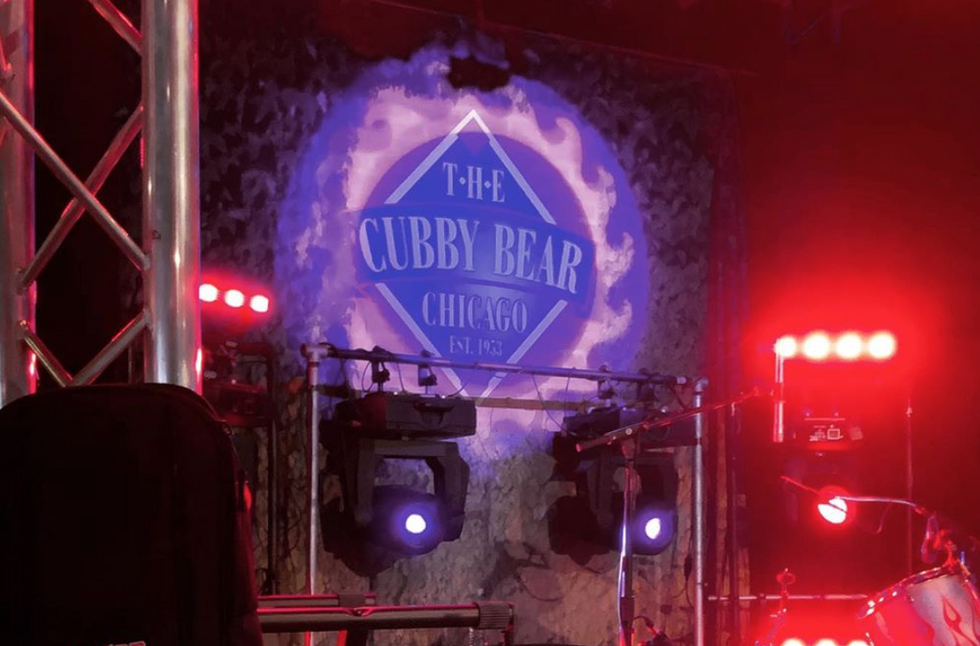 The stage at the Cubby Bear Lounge in Chicago
Instagram
This spot is located across from the iconic Wrigley Field, and a popular place for Cubs fans to come before and after the game to hang out. Though that's not possible right now, it'd be a shame if we let this pandemic shutter this go-to joint for Cubs fans of all ages.
1059 W. Addison St.
Chicago, IL 60657
(773) 327-1662
3. Stella's Diner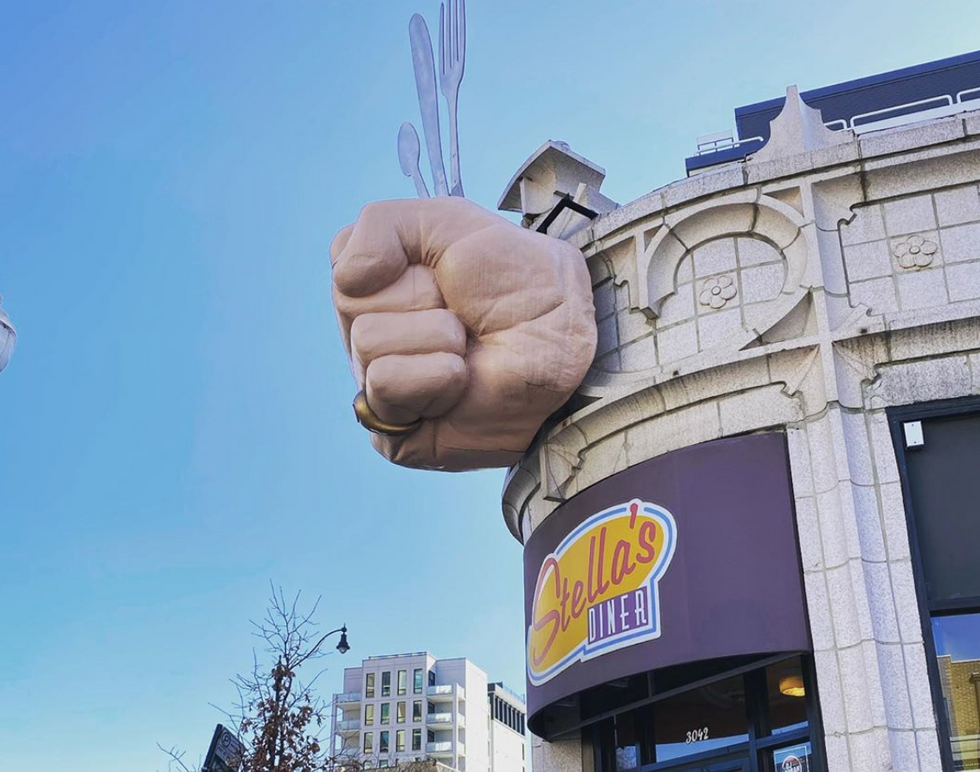 The giant fist adorning the storefront of Stella's Diner
Instagram
Stella's is an institution in Lakeview East. Having been around for over 50 years, this diner seems to be a rarity in a neighborhood whose main streets are lined with chain restaurants. This is your place if you're craving some good ol' fashioned comfort food.
3042 N. Broadway

Chicago, IL 60657
(773) 472-9040
4. Tuco and Blondie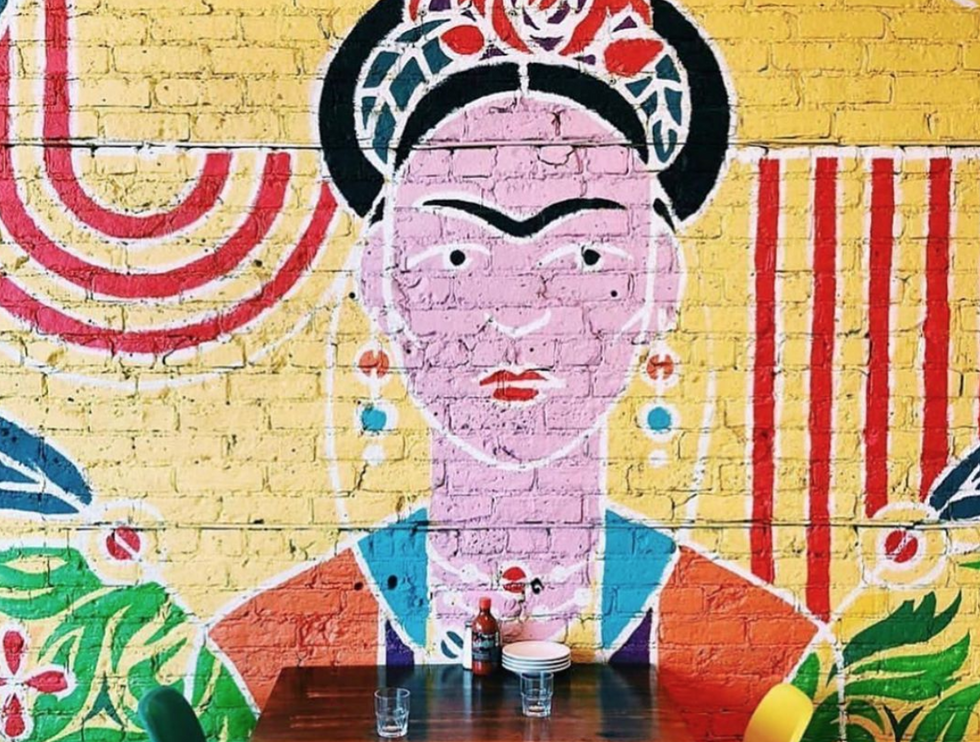 A mural of Frida Kahlo looks over tables at Tuco and Blondie
Instagram
I've lived on the Southport Corridor for almost 2 years now, and needless to say Tuco and Blondie has been a part of my time living on Southport Avenue. Tuco and Blondie is adorned with murals paying homage to Mexican culture both inside and out, and it's easily accessible via public transit.
3358 N. Southport Ave.

Chicago, IL 60657
(773) 327-8226
5. Crosby's Kitchen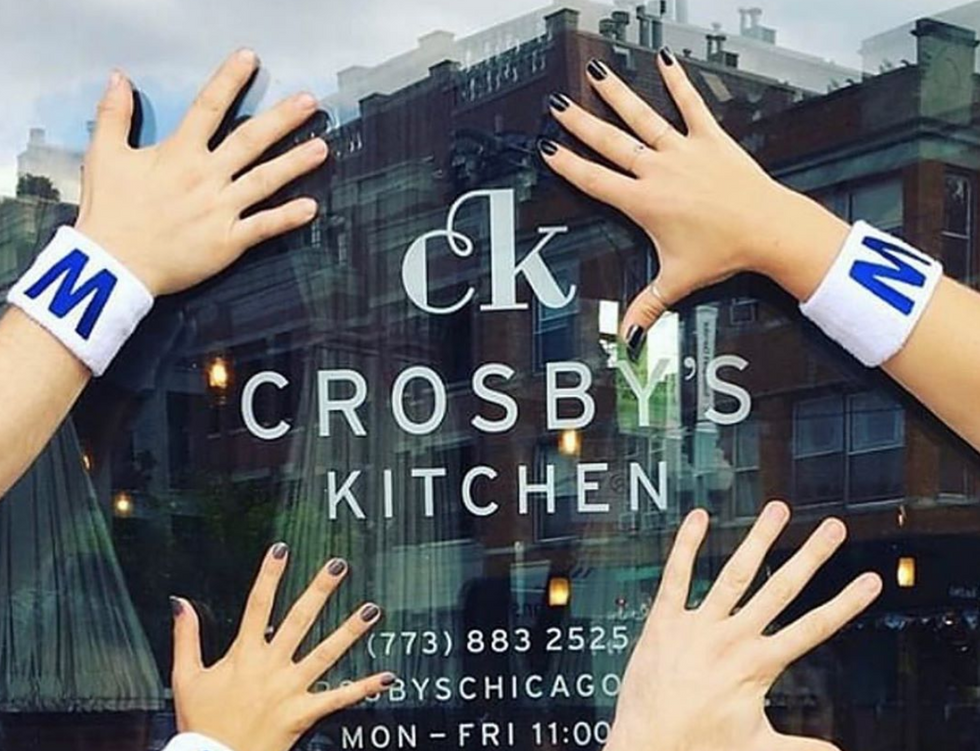 Arms donning Cubs "W" wrsitbands cover the entrance to Crosby's Kitchen
Instagram
Crosby's is located up the street from Tuco and Blondie on Southport. Nestled on a quiet corner in the usually-bustling Southport Corridor, Crosby's is known for its home-like feel and comfort food that will cure your homesickness.
3455 N. Southport Ave.

Chicago, IL 60657
(773) 883-2525
6. Joy's Noodles and Rice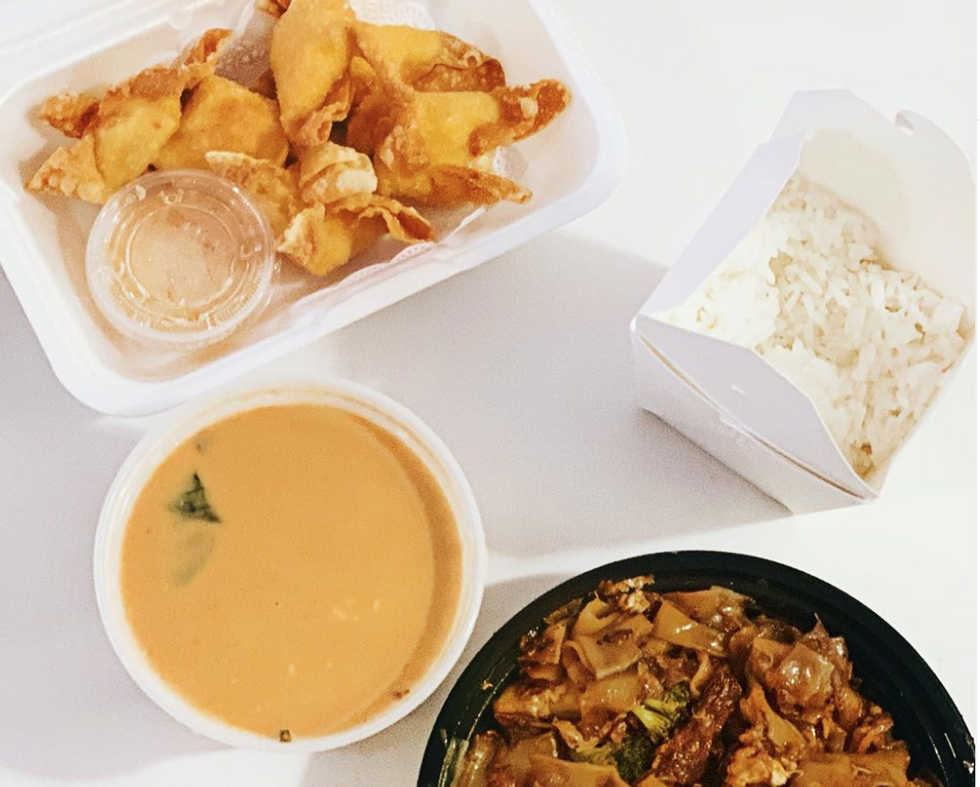 Some classic Thai staples by Joy's Noodles and Rice
Instagram
Joy's is one of those places that you consider a "go-to" when you're craving a certain kind of food, in this case Thai food. It's a humbly owned establishment all of the classic staples of Thai fare, and for that makes it a hidden gem on the crowded intersection of Belmont and Broadway.
3257 N. Broadway

Chicago, IL 60657
(773) 327-8330
7. Cheesie's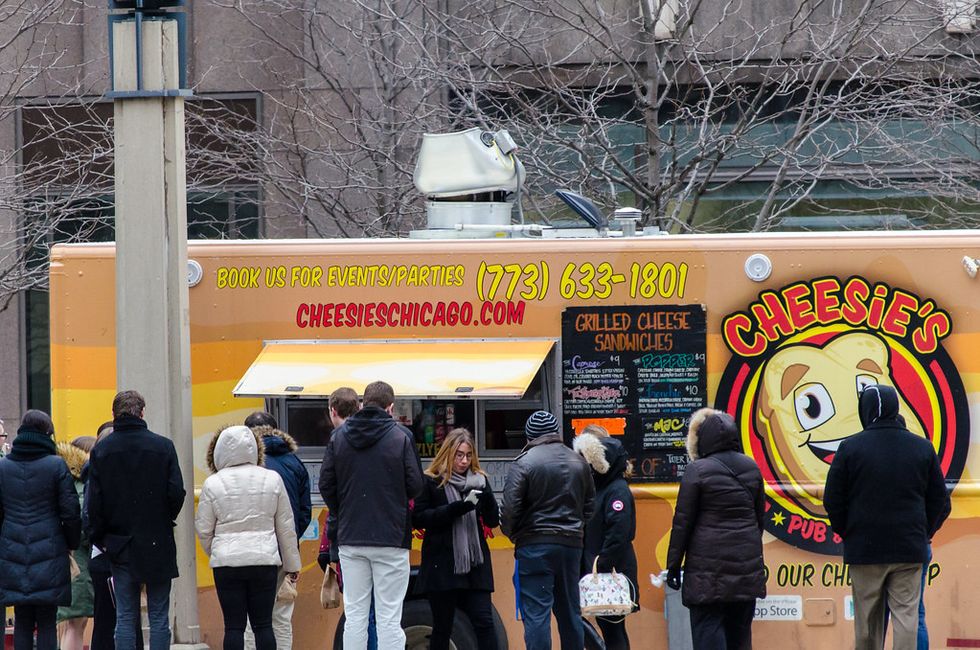 One of Cheesie's food trucks, serving its classic grilled cheese favorites
The grilled cheese is an American classic, and it's likely your go-to dish given this quarantine. But there's grilled cheese and then there's Cheesie's. This spot right off the Belmont L station will make you rethink how you make grilled cheese. Or if pizza's your thing, they have that too!
964 W. Belmont Ave.

Chicago, IL 60657
(773) 697-8941
8. Chicago Bagel Authority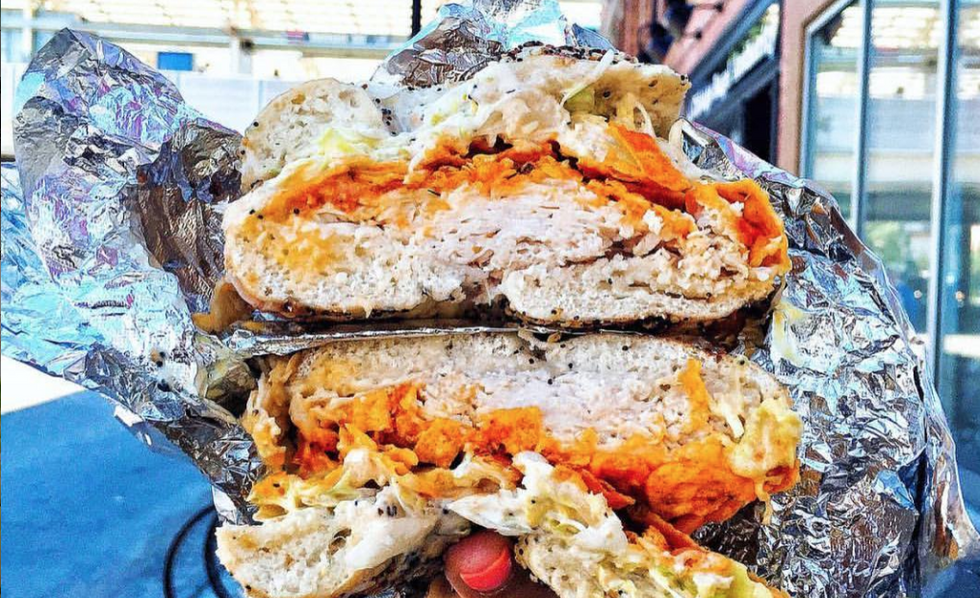 One of the many sandwich combinations offered by the Chicago Bagel Authority
Instagram
Think of CBA as a Potbelly and Einstein Bros. hybrid. It has the atmosphere of a Potbelly and the ingredients of Einsteins, culminating into the glory that is the Chicago Bagel Authority. Located across from Cheesie's on Belmont, this place has hundreds of combinations where there really is a sandwich for everyone. CBA also has a Lincoln Park location located off the Armitage Brown Line station.
955 W. Belmont Ave.

Chicago, IL 60657
(773) 549-1982
9. The Chicago Diner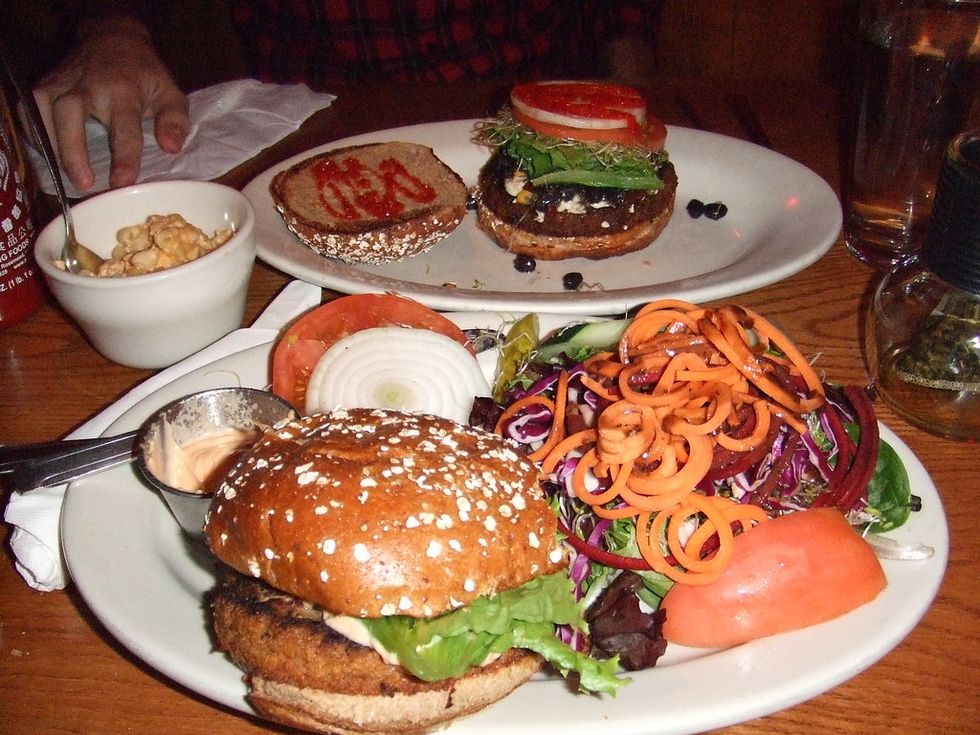 Some of the vegan burgers offered by Boystown's Chicago Diner
Located in the heart of Boystown, The Chicago Diner will make you re-think vegan alternatives to classic foods. Their shakes and chilaquiles are my personal faves from this spot. And if you're into "RuPaul's Drag Race," when this is all over, come to Roscoe's across the street for the ultimate "Drag Race" viewing parties.
3411 N. Halsted St.

Chicago, IL 60657
(773) 935-6696
10. Devil Dawgs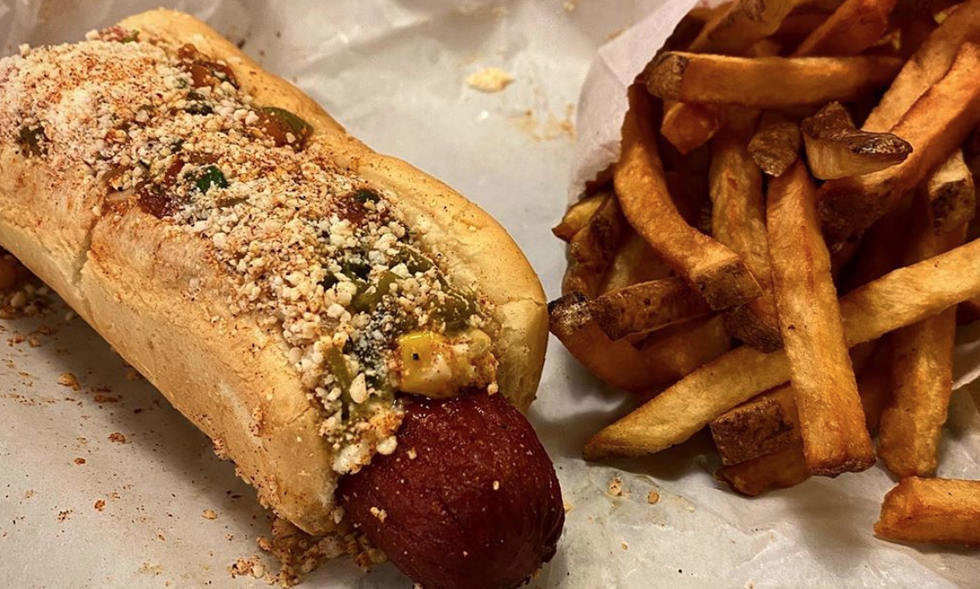 Devil Dawgs not only has the classics, but also creative takes on the good ol' Frankfurter
Instagram
Ever since Devil Dawgs opened their Belmont location some several months ago, the aroma of cooking hot dogs always filled the air around the Belmont L station. Consider this your obligation to head to Devil Dawgs, who pay homage to the traditional Chicago dog and experiment with the hot dog just like how Cheesie's does. If you're down for just some pure, greasy bliss, hit up Devil Dawgs.
937 W. Belmont Ave.
Chicago, IL 60657
(773) 883-2000