College is all about learning, both inside and outside of the classroom. Limits are tested, mistakes are made, friendships are formed and memories make their way into our hearts. This is especially true at the University of Dayton. A school that the entire town rallies behind, UD nestles itself into your heart and teaches you quite a bit. Here's what I've learned so far.
1. Community is everything. No really, everything.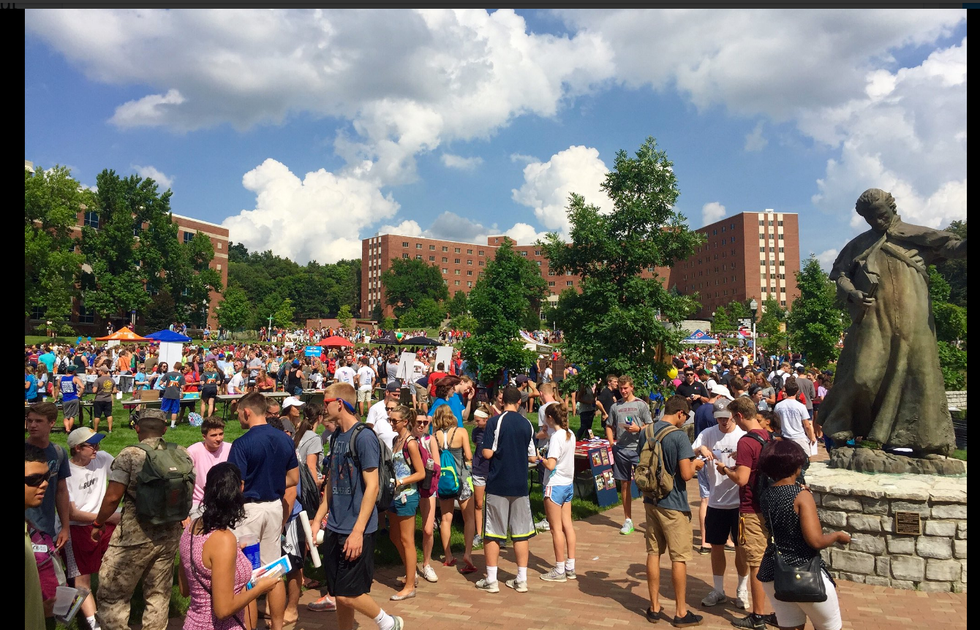 The University of Dayton prides itself on its strong sense of community, and for good reason. It's the kind of place where students hold the door open for one another, always say hi to each other on campus, are kind to all campus workers and genuinely happy to be here.
2. Speaking of happy, UD continually has the happiest students.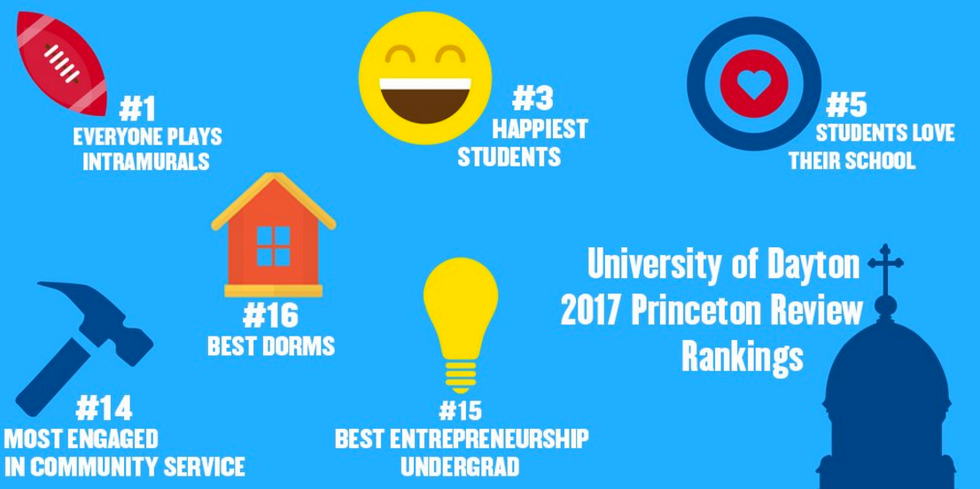 Just ask The Princeton Review. I'm pretty confident they have an idea what they're talking about.
3. We know how to have tough conversations.
Traditionally, UD students, alumni and members of the community have called the student neighborhood The Ghetto. For obvious reasons, this has recently caused a stir on campus. While I faithfully stick to traditions, not everyone does. No matter what side you're on though, members of the UD community voice their opinions and are willing to have these conversations.
4. When our dining halls say they're the best, they really are.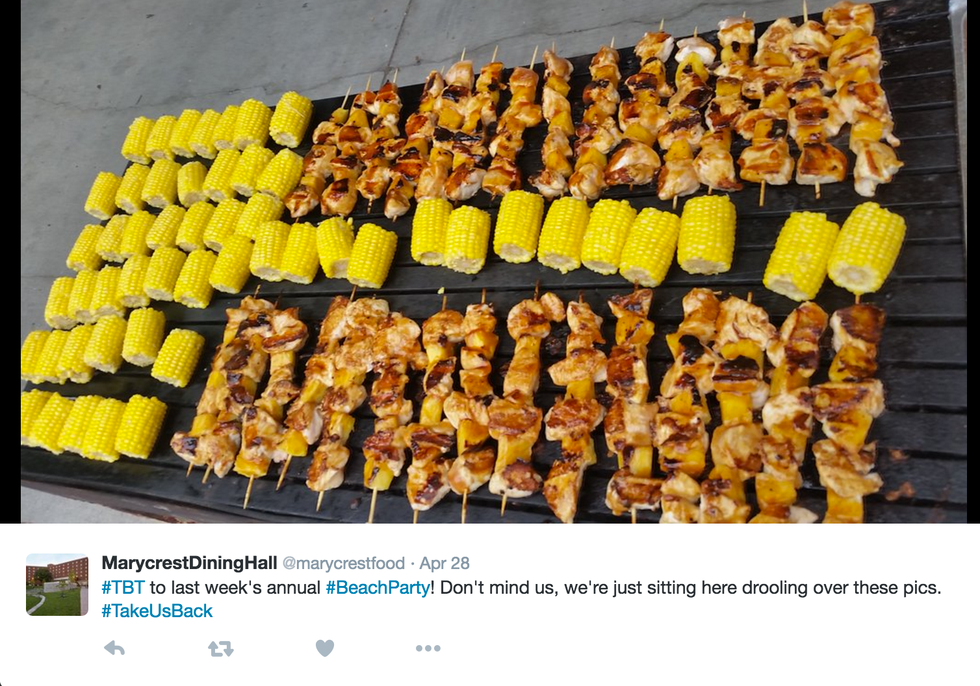 Most recently, Marycrest was given the gold medal prize in the Loyal E. Horton dining awards presented by the National Association of College & University Food Services. It's basically the Oscars of dining halls. So ya, they're kind of a big deal.
5. Housing is stressful.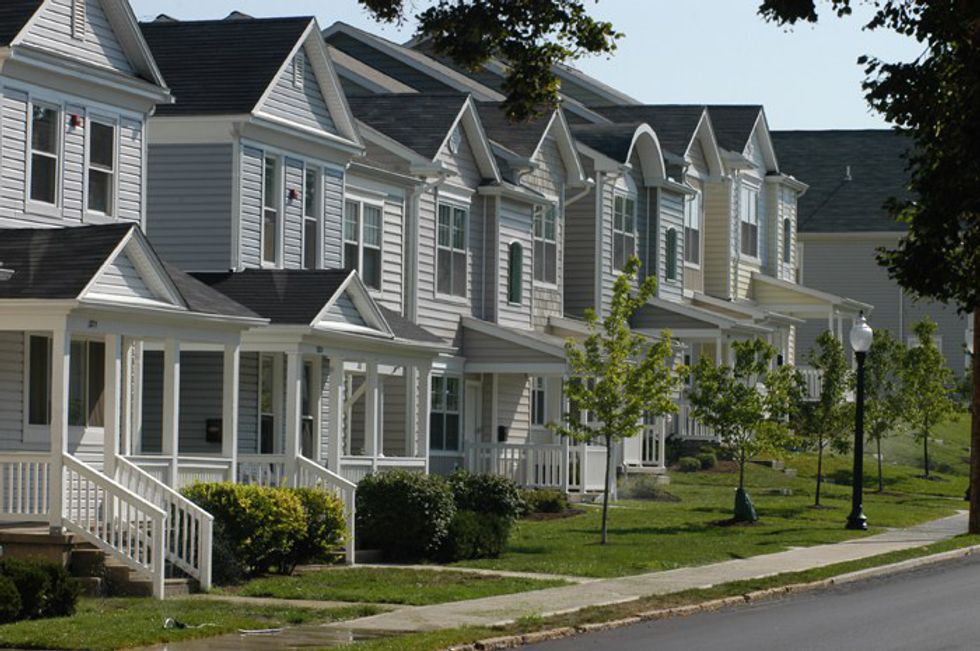 Whether you go through Dayton or try to find a landlord, the housing process at UD raises blood pressures around campus. PATH points are sometimes difficult to gather, rent and utilities are more than we care to pay for and having a single room is an absolute luxury. But have faith, it'll workout somehow.
6. Bed sheets are used for more than just sleeping.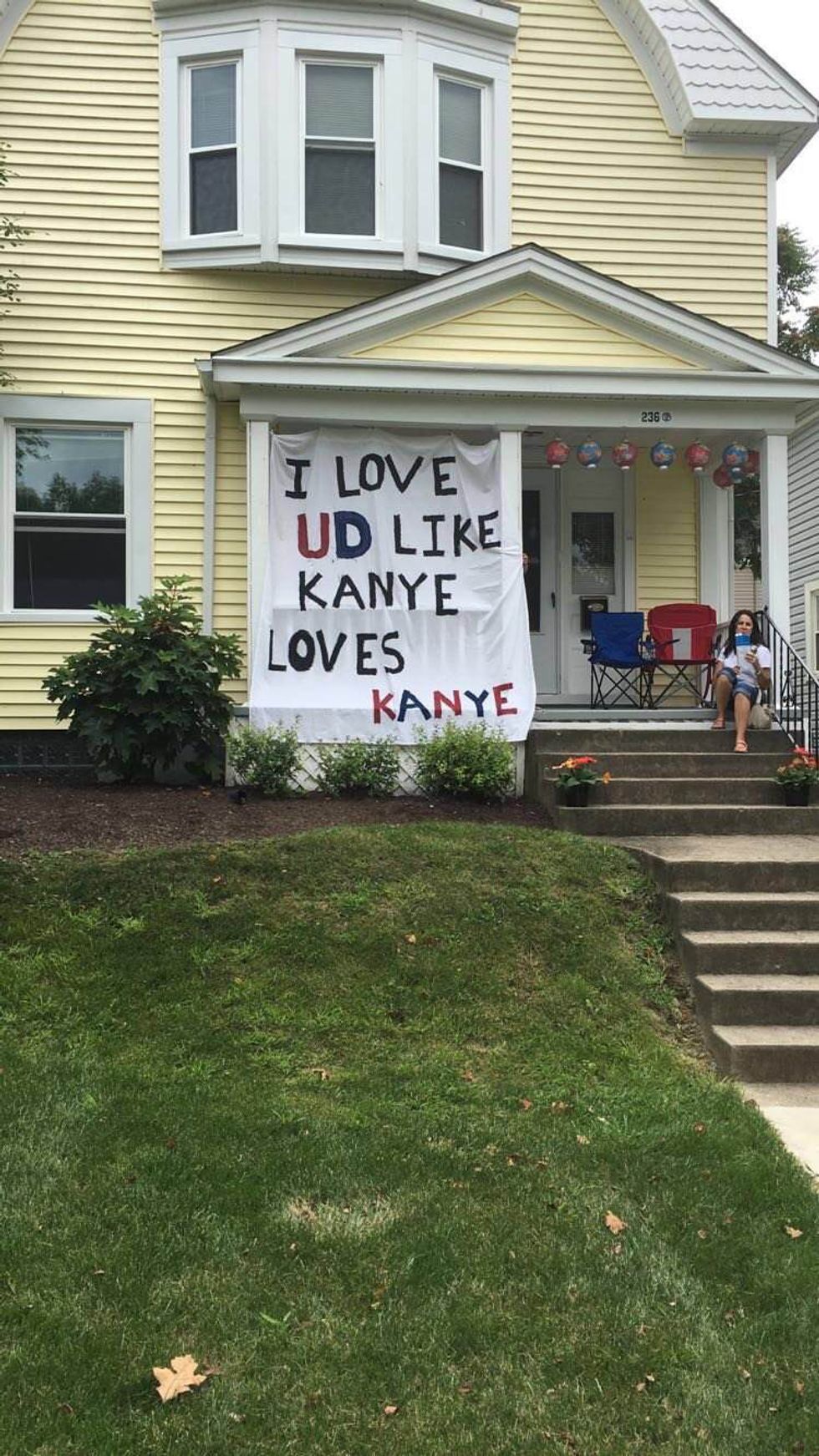 They're a perfect way to convey your house's wittiness with goofy sayings. But begrudgingly, lots are taken down for being ~inappropriate~.
7. Small can mean mighty.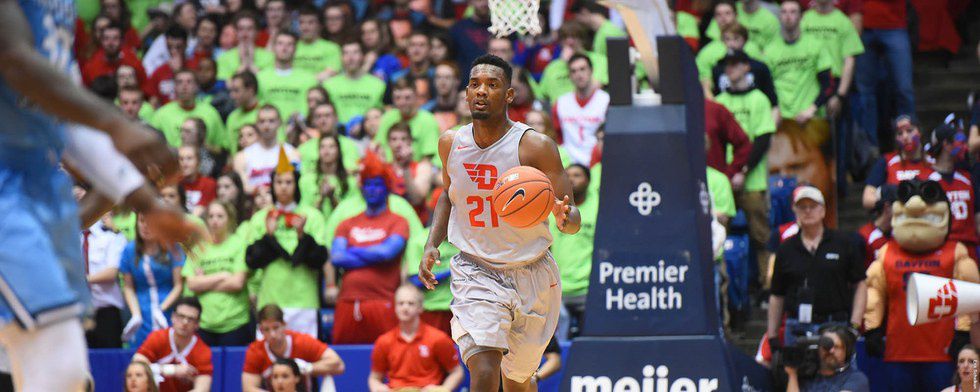 Just take a quick look at our athletics: the men's basketball team has had impressive runs in the NCAA tournament, the football team made it to the FCS for the first time, and the women's soccer team has won the A-10 Conference Championship more than any other team. Ya, we're not a Big 10 school, but it sure feels like it sometimes. Gooooo Dayton Flyers! #FlyerFaithful
8. Take advantage of every opportunity, there's millions at UD.
Whether it's joining the continually nationally ranked sales team, interning for one of the thousands of jobs advisors send us throughout the year, working with alumni for post-graduation through career services, getting discount rates to the Columbus Zoo or joining Flyer Radio, there's always something students can take part in.
9. Natty Light isn't great, but it's UD's drink. Sorry.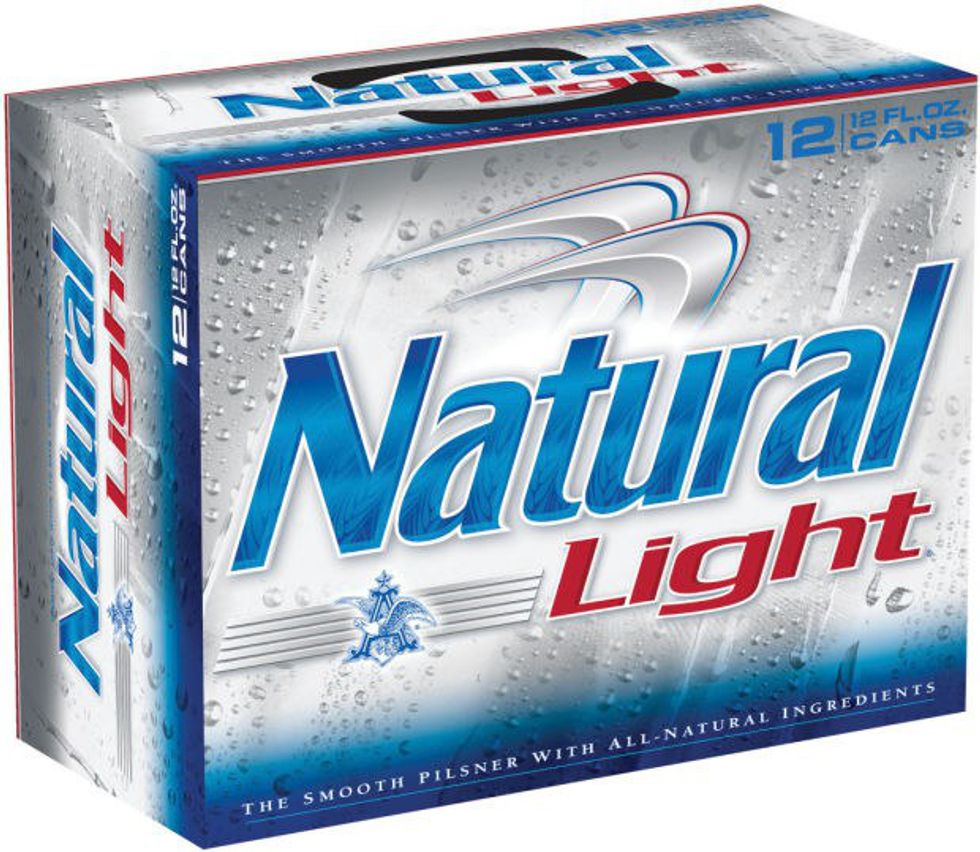 It's everywhere and unavoidable.
10. True Love.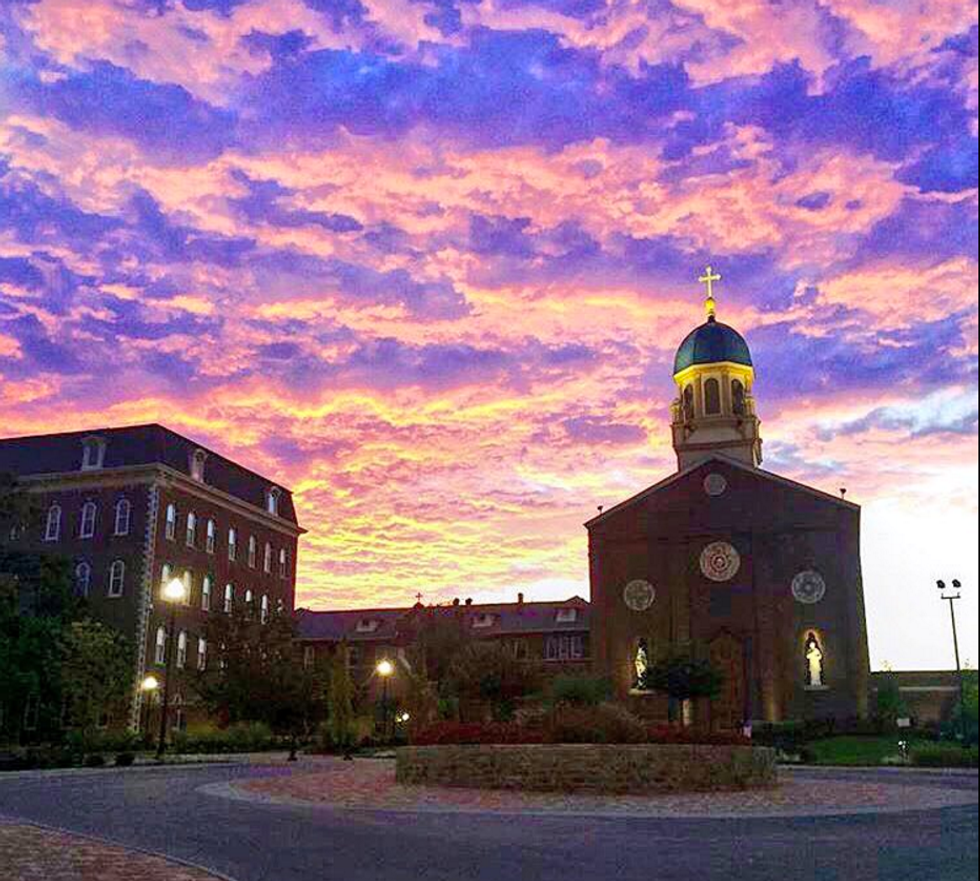 There are times when every professor seems to give you three hours of homework, your roommates aren't getting along or the weekend just seems so far away. But then, the sun sets on really bad day and you remember why you chose UD. You couldn't imagine your life without the chapel's bells, Art Street's open mic nights, goofing off on Saturday mornings, and everything else. Because no matter how hard it gets, you are in love with UD.