I would be lying if I didn't say the main reason that I chose to go to UC Santa Cruz was because of the location. From the minute I accepted my admission, I was looking forward to exploring all around the campus. I was able to discover so many of the "hidden" and not so hidden wonders that the place has to offer. So I've compiled a list of 10 of the most beautiful places to explore on-campus (or near campus) at UCSC!
The Garden of Eden
The Garden of Eden is a beautiful place to hike to! It's not incredibly difficult to find, especially because there tends to always be other students going to-and-from, so you can always just follow the herd! Head up the hill beside Merrill, once you reach the top of it you will turn right. Continue walking along that path, you should eventually pass the apartments on your right. You will then hit a trailhead. Follow this trailhead until you reach the bottom. There will be an option to go to the right, but stay to the left. This will lead you to a road; you will cross this road and head straight down onto railroad tracks. Follow these tracks heading left, and you will eventually find this spot on your right. It's a decent walk alongside the railroad so be prepared! Here's a video detailing it also. It can be a bit of a trek and is uphill on the way back, so if you do decide to go swimming there, it would be advised to bring a change of clothes to hike back in.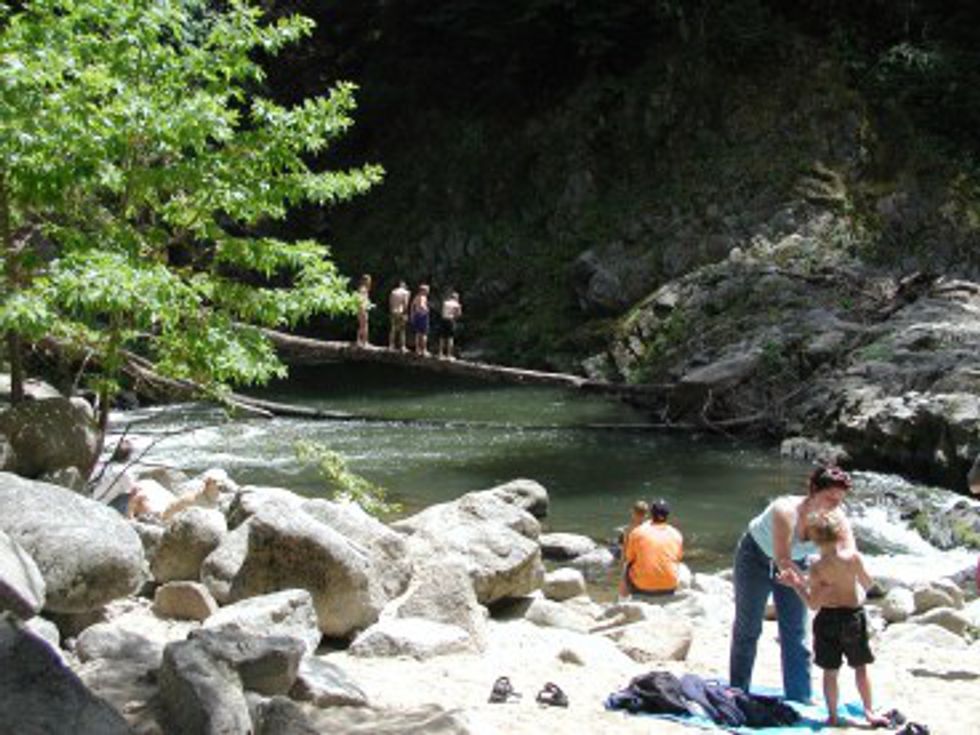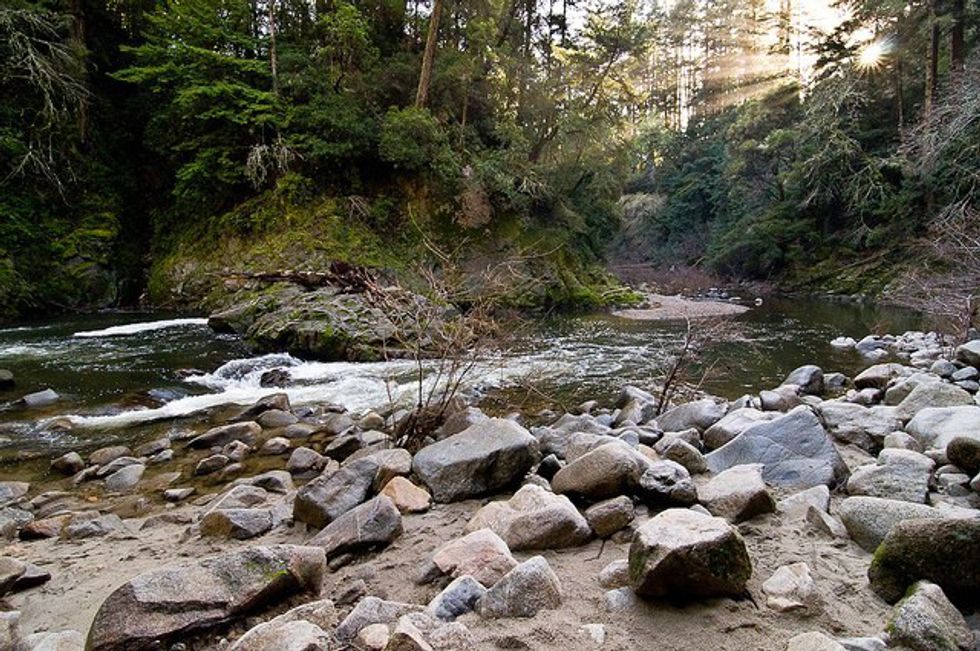 The Porter Caves
Having lived in the Porter dorms, these were one of the first spots I was told to explore. They're extremely easy to find, simply head down the hill behind the Porter/Kresge Dining Hall into the meadows. Continue into the forest and there will be a path. Follow this path downward and it will lead you directly to the Porter Caves! Do be advised that the caves can be wet and slippery, as well as muddy, so dress appropriately!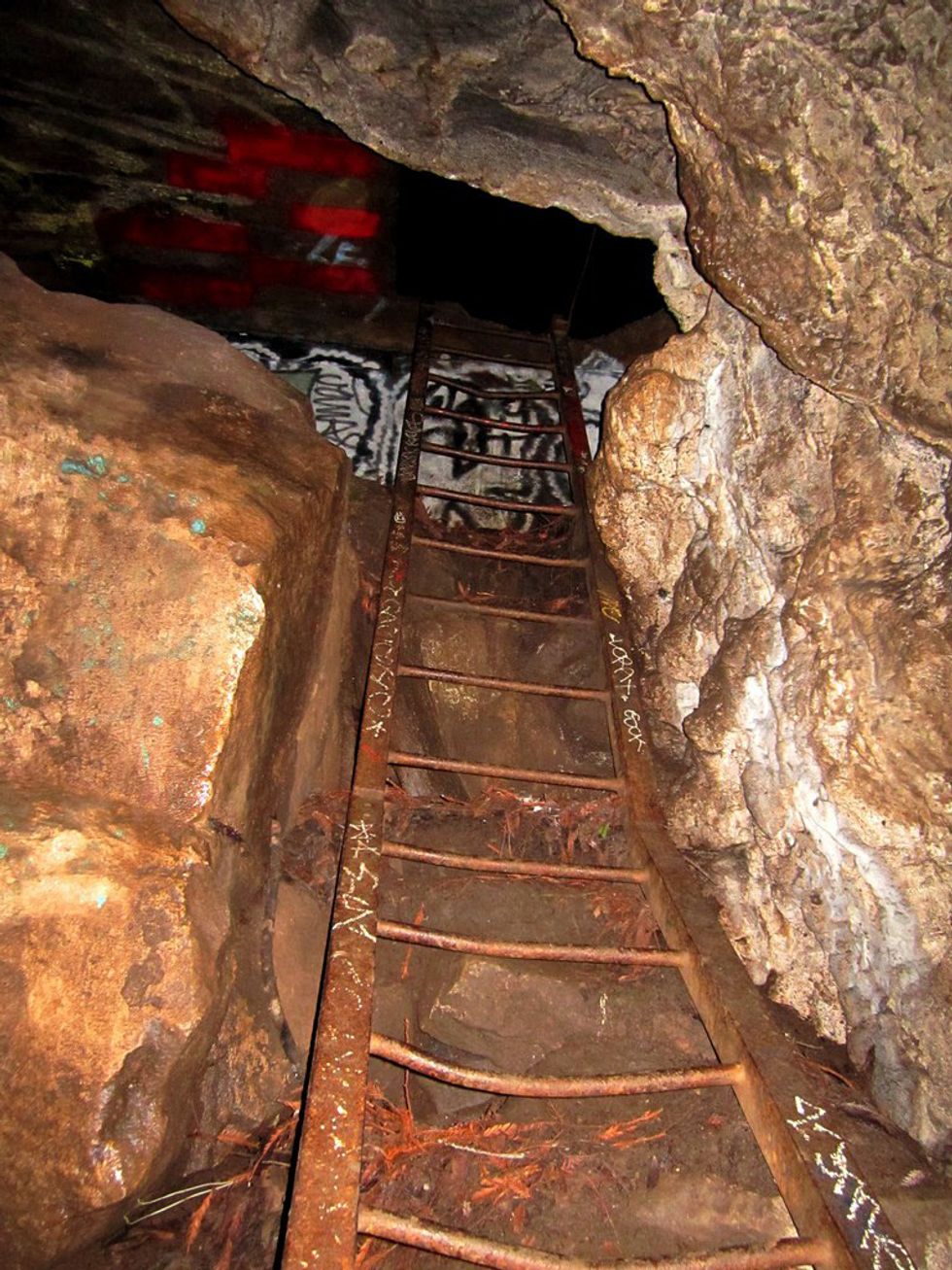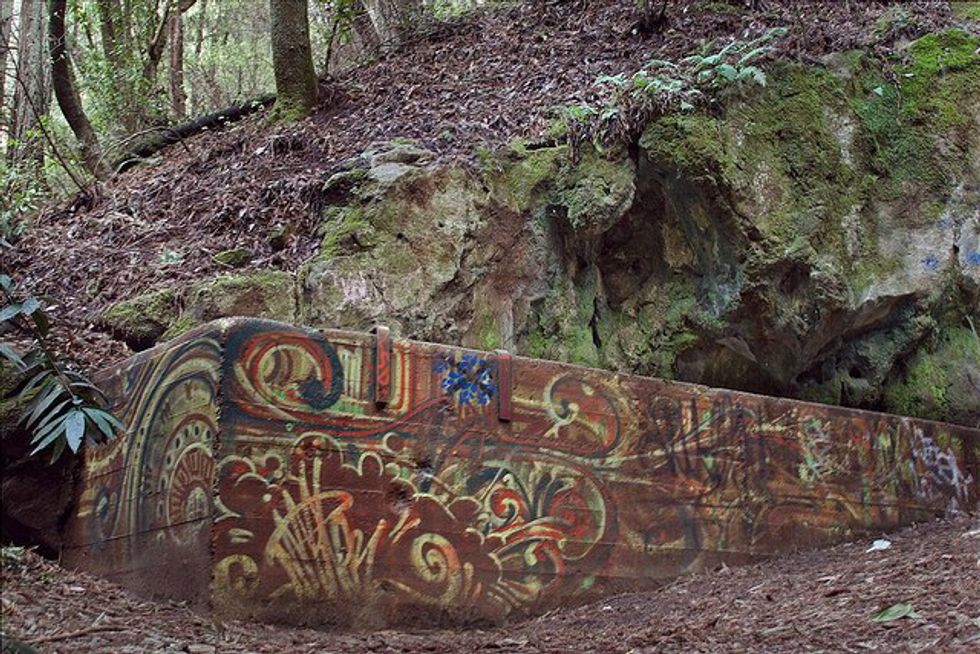 Pogonip Koi Pond
This is one of my favorite places I've explored while at UCSC. To get there, you will have to get to Pogonip. The easiest way to get there for this hike, is by following the McLaughlin Drive, the entry will eventually be on your left-hand side. From there you will follow the path until you reach a turn off for Spring Box Trail, follow this and you will eventually see the koi pond!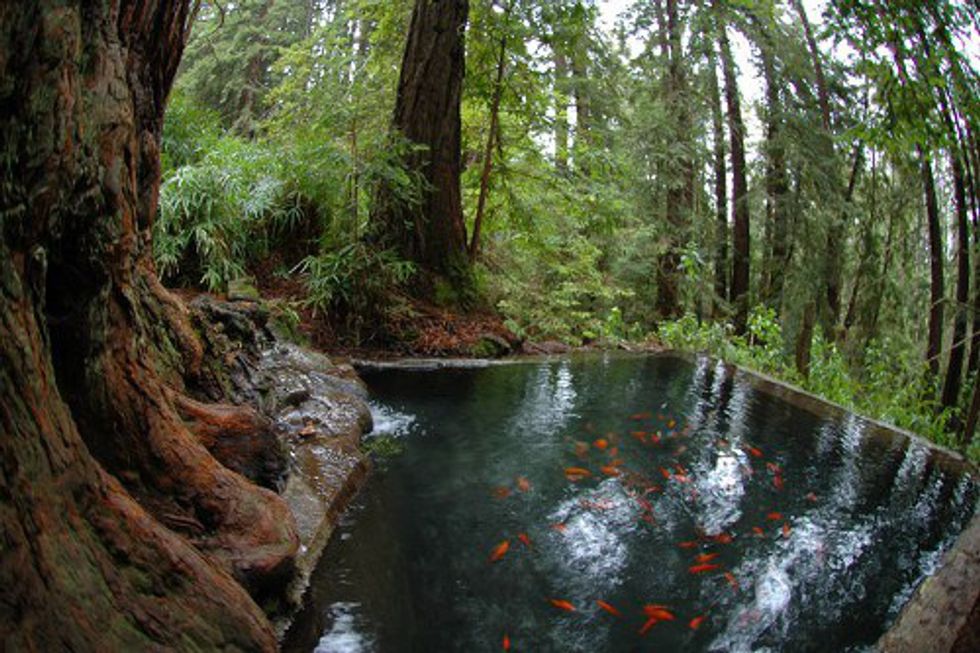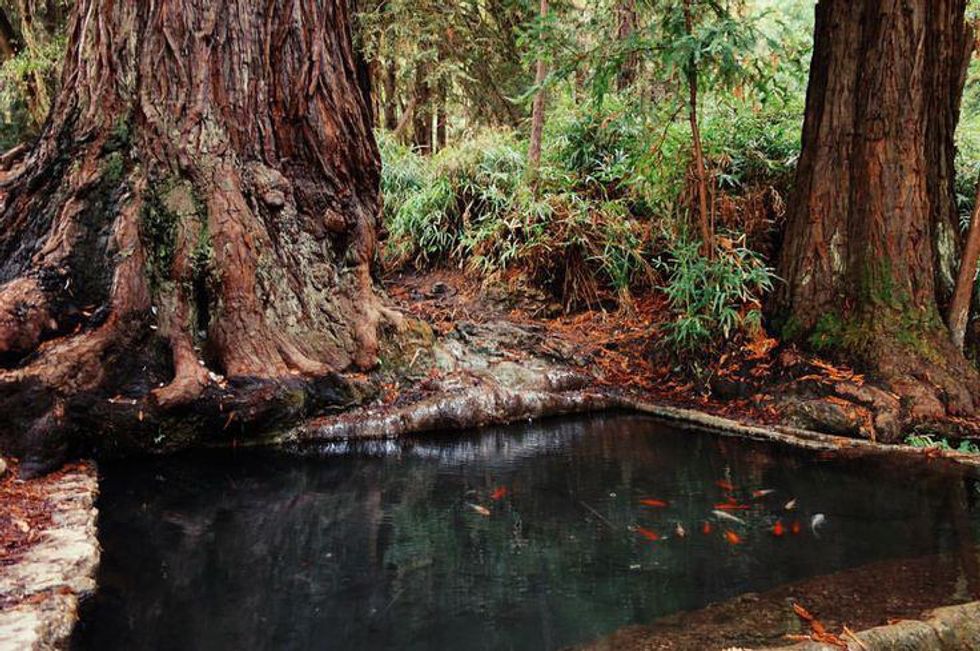 Behind the Amphitheater
This is another easy spot to find, but is extremely beautiful. The amphitheater is alongside the path from the bookstore up to the hill to the Merrill/Crown bus stop. Although this place isn't anything too special, it's definitely an underrated location and can be fun to explore.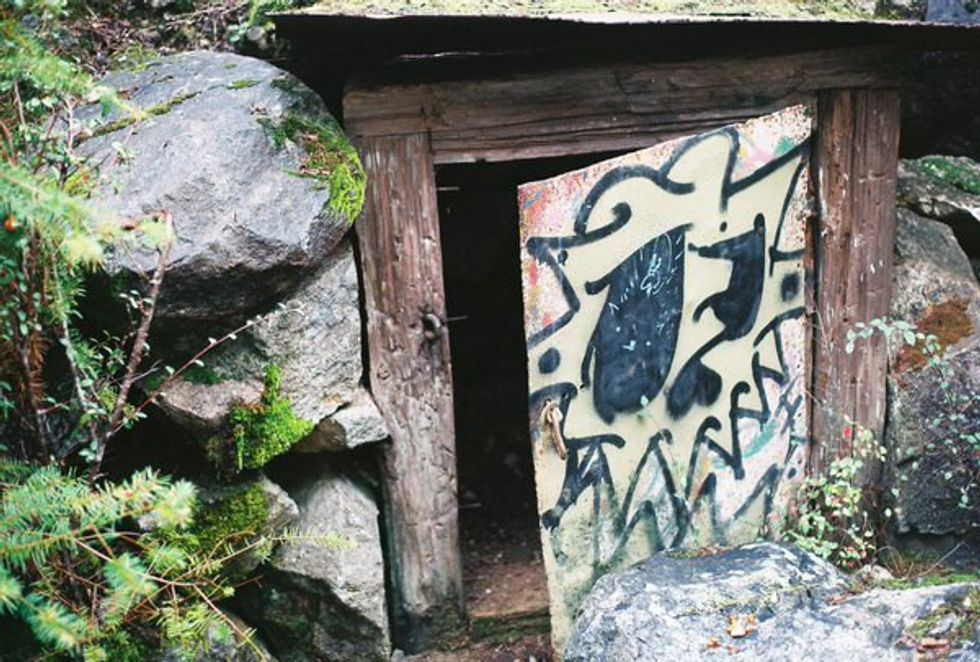 The Tree House
To get here, simply go the same way as you would to the Porter Caves, however, continue walking along the path. Follow this path and you will eventually be headed uphill and towards a tree house.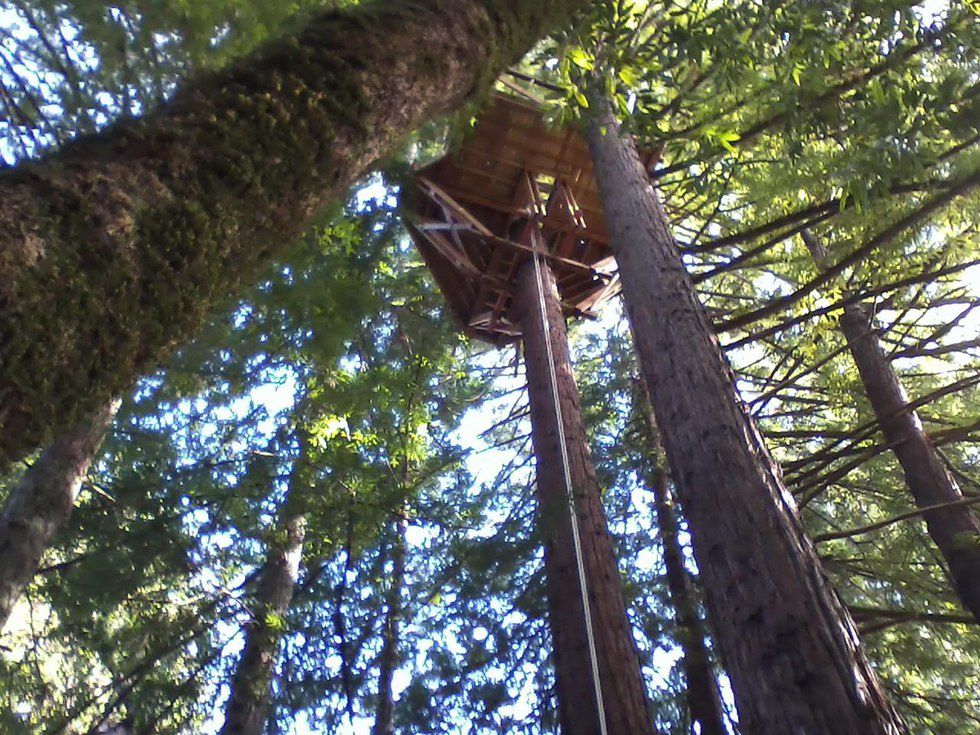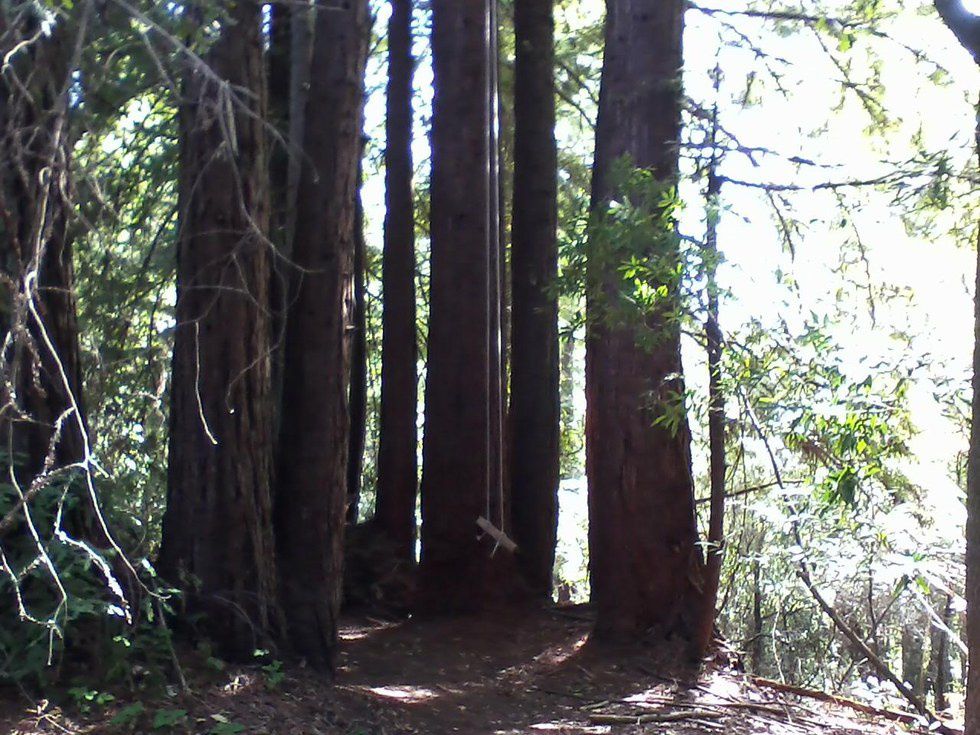 The Buddha Shrine
This one is hard to describe the exact location, however, it's not too hard to find. To get to the trail, you will start the same way as you would if you were going to the Garden of Eden, except once you reach the top of the hill at Crown/Merrill you will turn left. There is a trailhead and you will then enter and follow the trail. Eventually, the trail will widen substantially, you will then also begin to see smaller trails break off from the large trail. The Buddha Shrine is found alongside one of the trails on your right.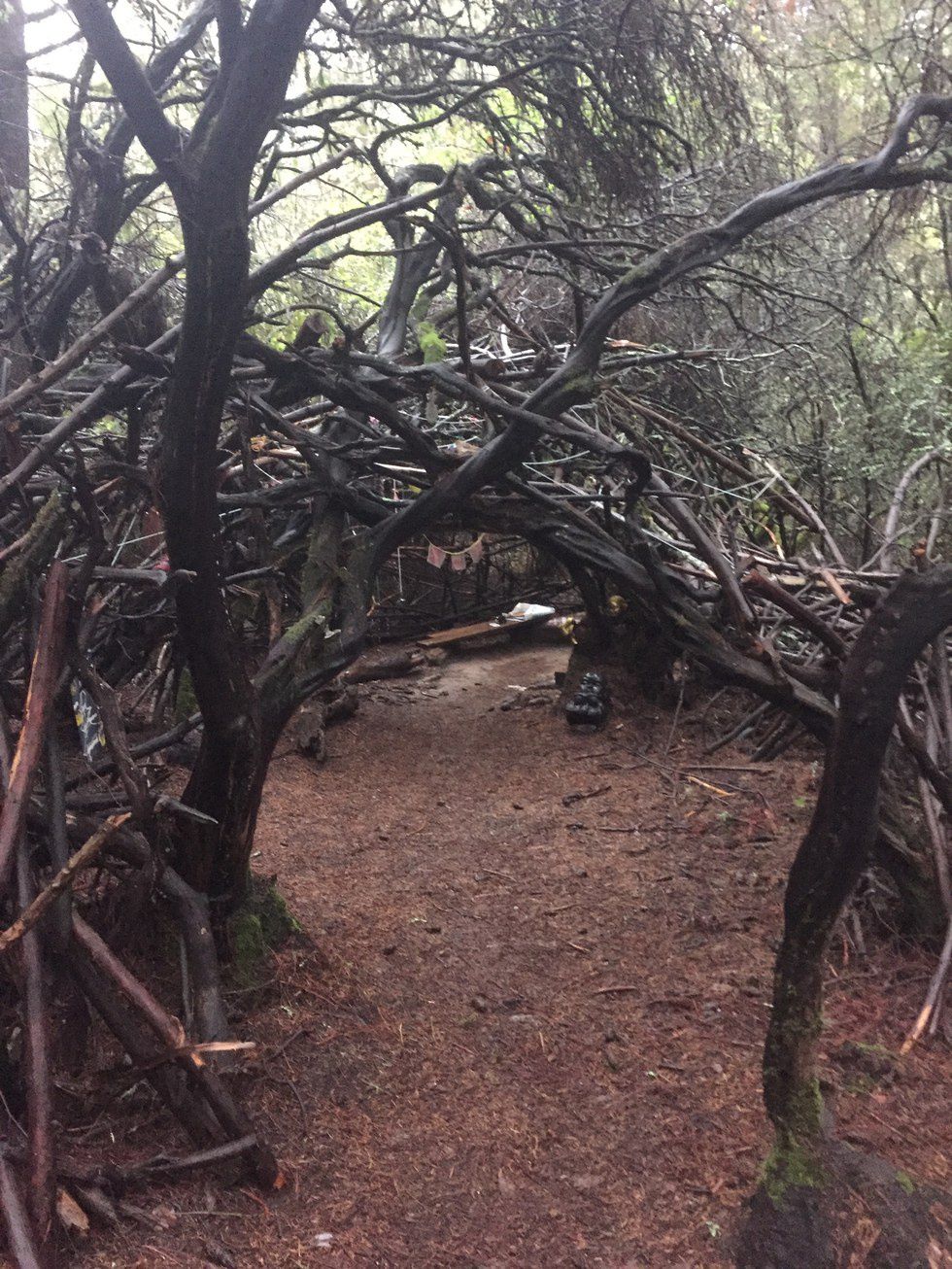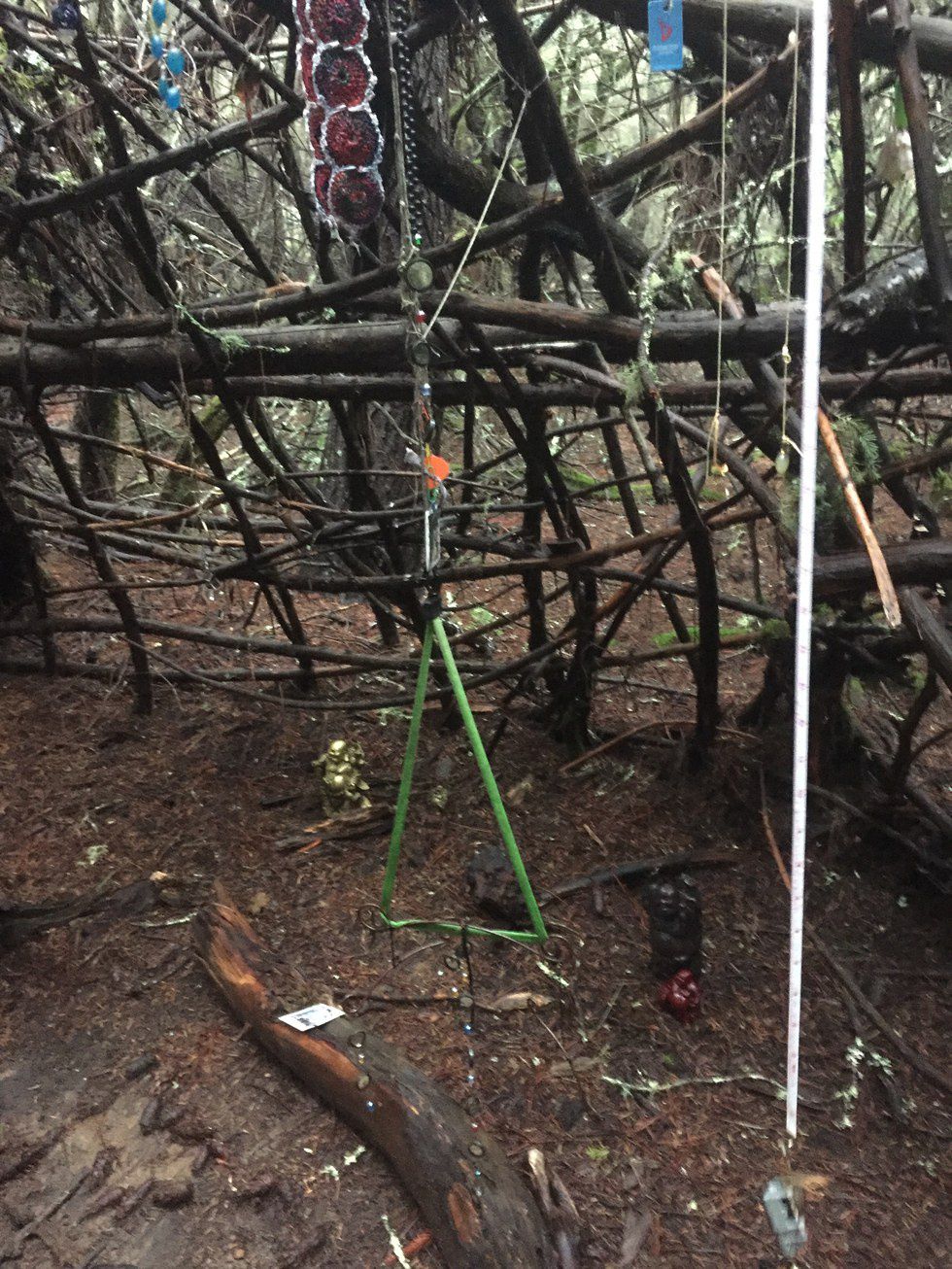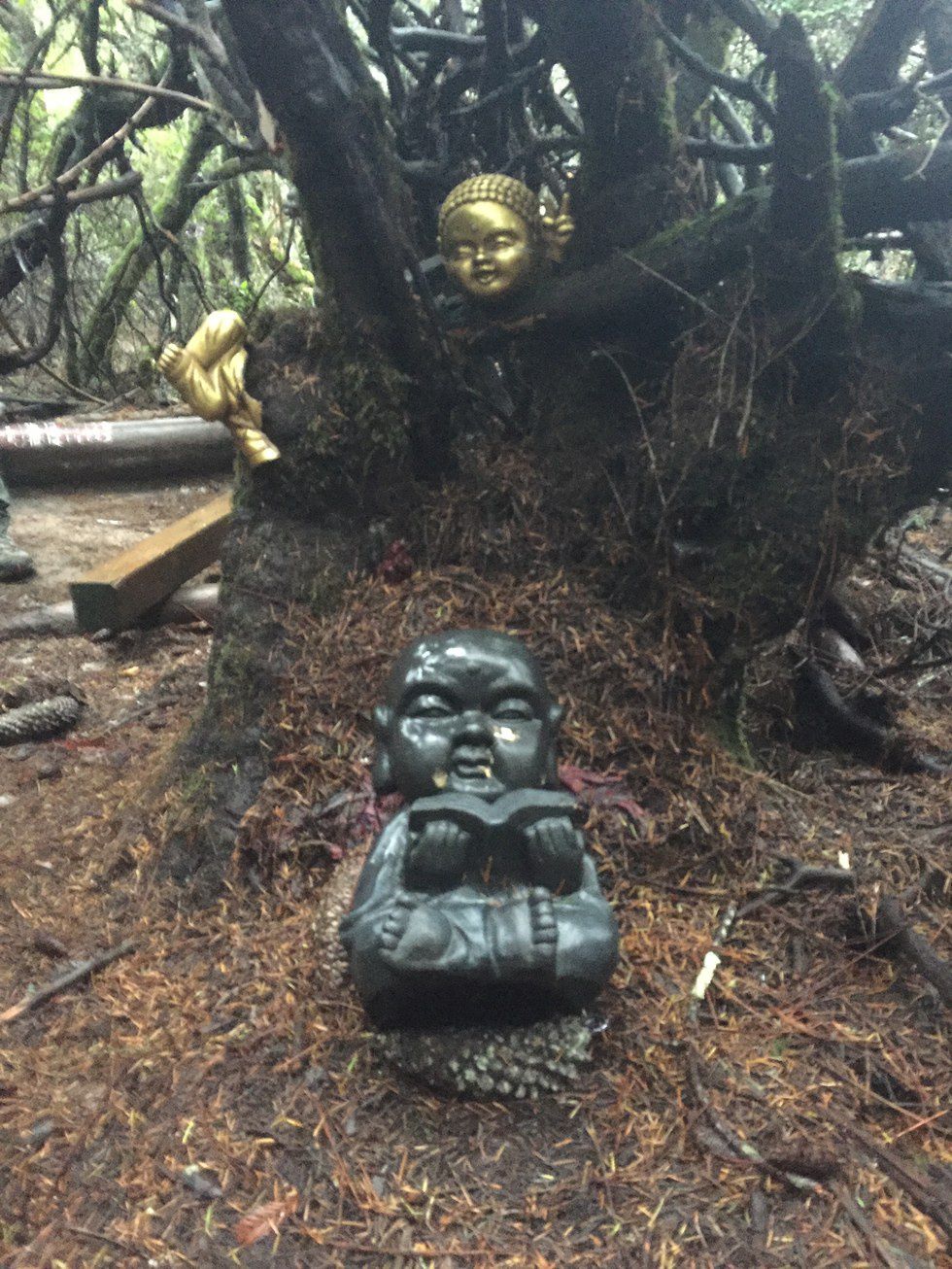 The Trailer Park
This isn't really a "hidden" place, as people do live there, but it's definitely worth visiting at least once during your time at UCSC. To get there you will simply follow the road that is alongside Porter and Kresge, Porter Kresge Road, and you will easily get there. This place is extremely unique and has a Santa Cruz vibe to it.
Upper Campus
Although there is no exact place to explore, upper campus is well worth the visit! The trailhead can be found at the top of the Crown/Merrill hill, to your left. There are miles of hiking to do up there and endless things to see and explore. This is also where the Cat Shrine, Buddha Shrine, and other treasures are!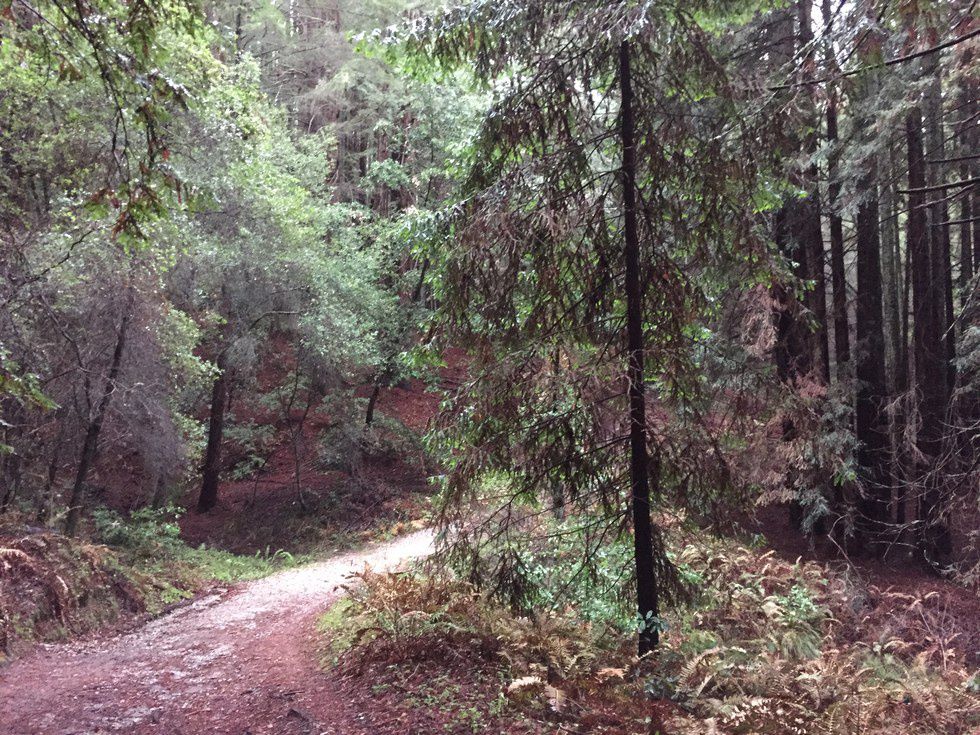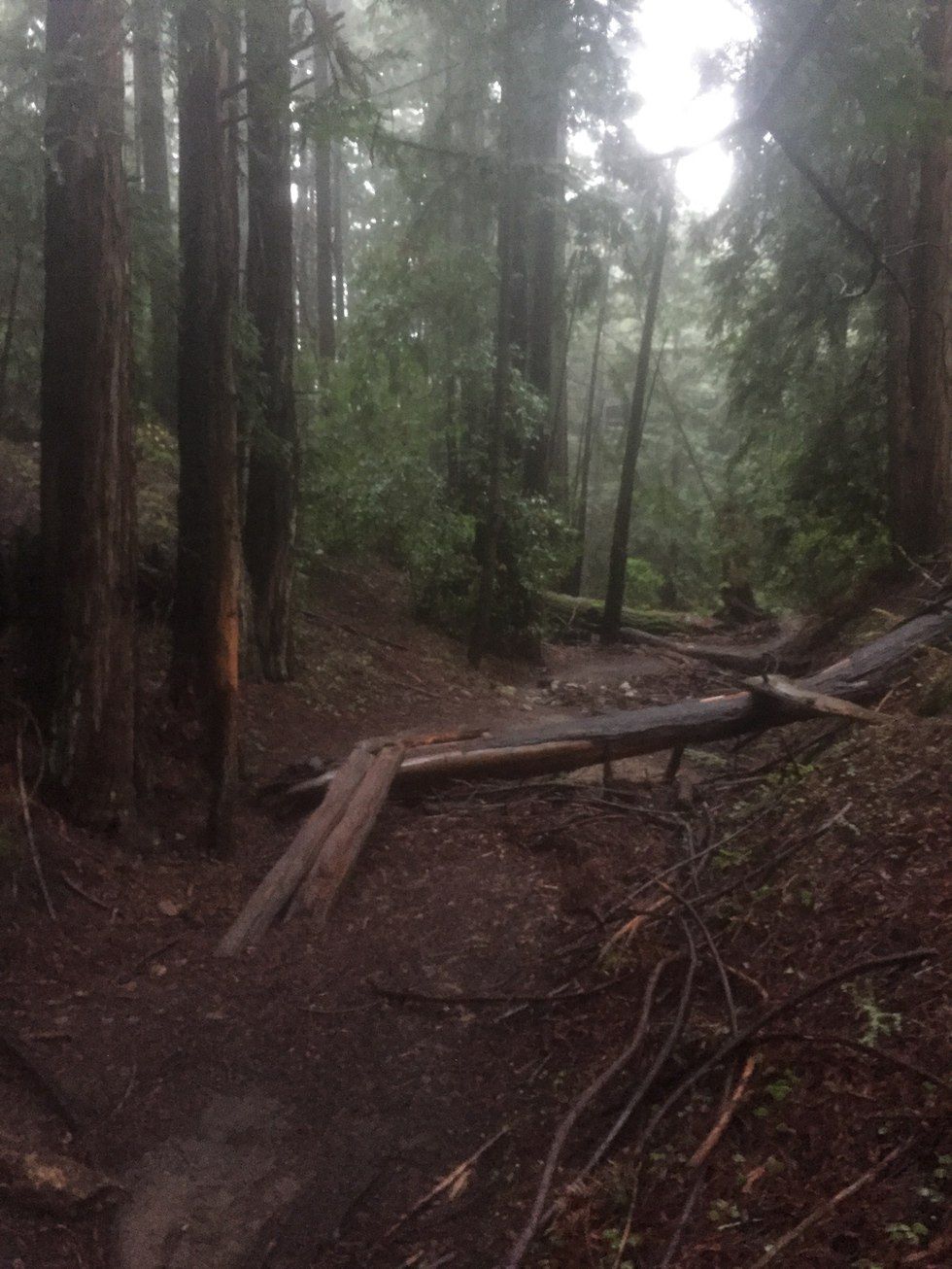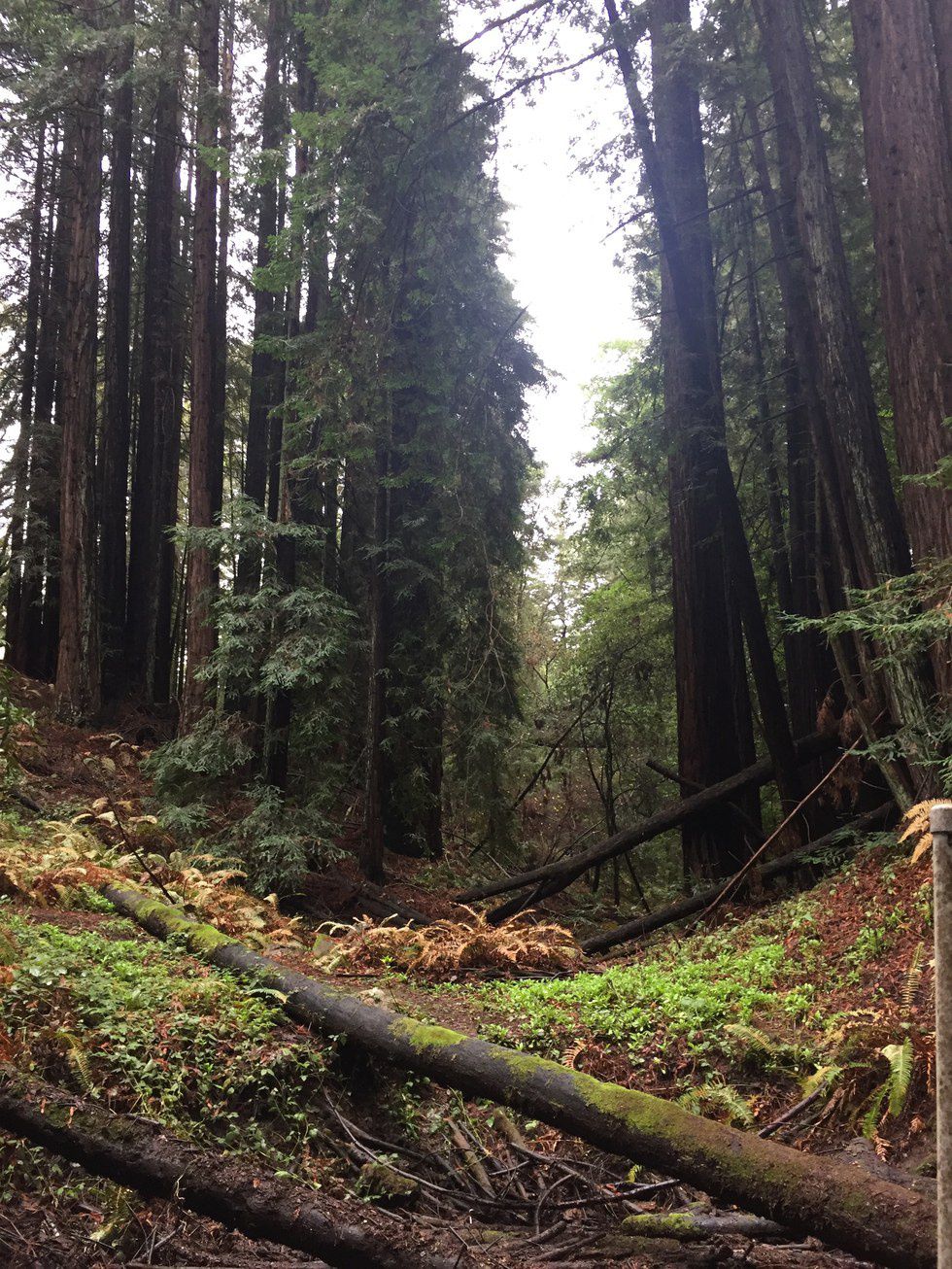 Chadwick Garden aka The Cat Garden
This also is not a "hidden" place; however, if you are interested in cats (or plant) this is worth the visit! At the cat garden, not only do you get to play with and pet the cats that roam in there, there's also sometimes free plants that they're giving away. To get there you will follow McLaughlin road until you reach Merrill Road, head up this and you will eventually run into the garden!
Wishing Tree
This is a fun place to go and cast your wish. Just remember it's rude to read others wishes! You will head up behind College 9/10, into the woods. You will get there the same way you would get to The Buddha Shrine. Follow the path until it gets wide, and this time you will be looking for a path along your left side!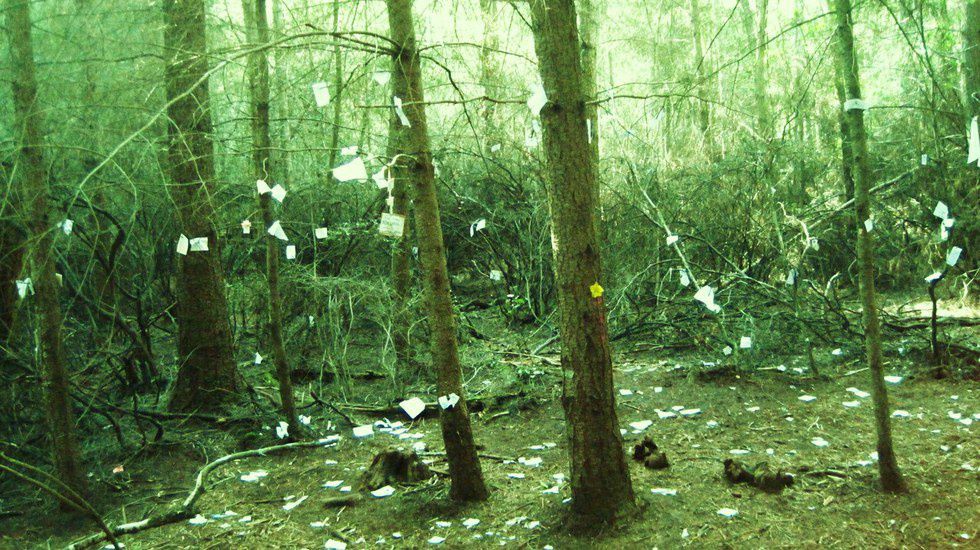 Also, keep an eye out for animals while on your adventures! In just my first year I saw over a hundred banana slugs, and a wide array of deer, snakes, lizards, etc.