Minneapolis is a great place for people who like to eat. It's also the perfect place to find great food from every culture. In my years here I've been to plenty of restaurants, but some have stood out more than others. These are some of my favorites, in three distinct categories: super affordable, moderately affordable, and "once in a while" special outing places.
Very Affordable
1. Shuang Cheng (Dinkytown)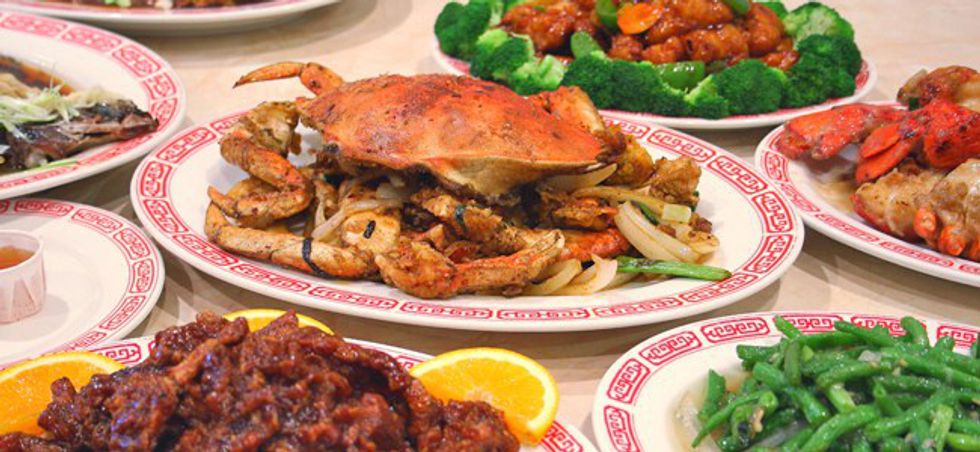 The food
here
is so insanely good, and so affordable. Especially during lunch, you can get huge meals for well under $10. Their fried rice is what's up.
Go for: Any Chinese food you normally love. Shuang Cheng will do it just as well or probably even better.
2. Annie's Parlour (Dinkytown)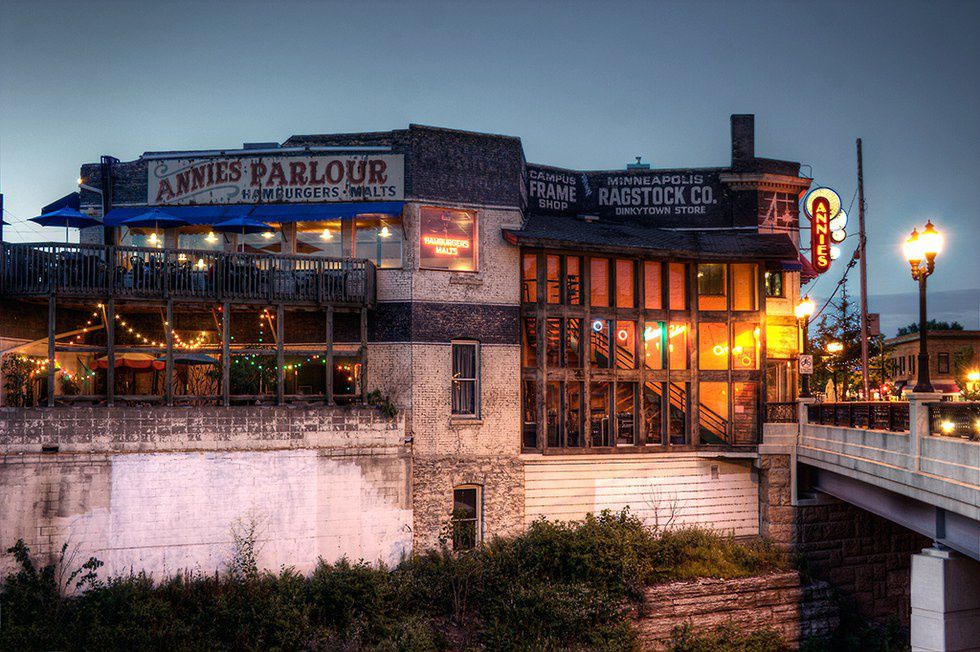 Annie's is a Dinkytown classic (and it doesn't hurt that we share a name). Their burgers are great, and their malts are even better. Come during spring or summer and eat on their glorious patio.
Go for: A bacon cheeseburger and wild cherry malt.
3. Hen House Eatery (Downtown)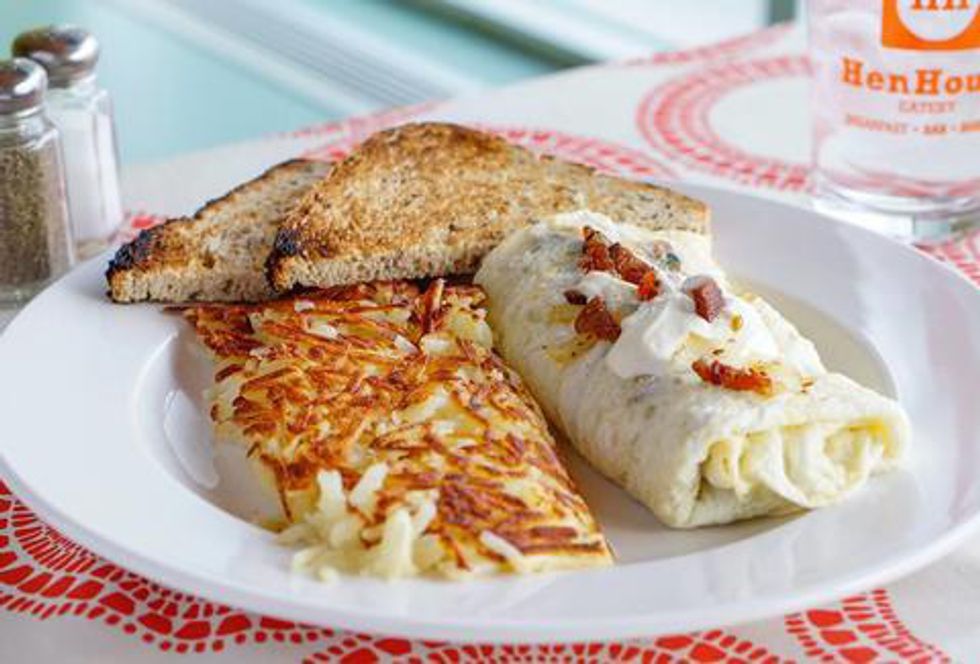 Downtown's cutest and possibly most popular breakfast spot. The atmosphere is great, and they have the best orange juice I have ever encountered. I'm serious. Please order it.
Go for: The breakfast obviously. Their entire menu is great. (Pro tip: Come on your birthday and take home a free dessert)
4. Bun Mi (fallen legend, Stadium Village)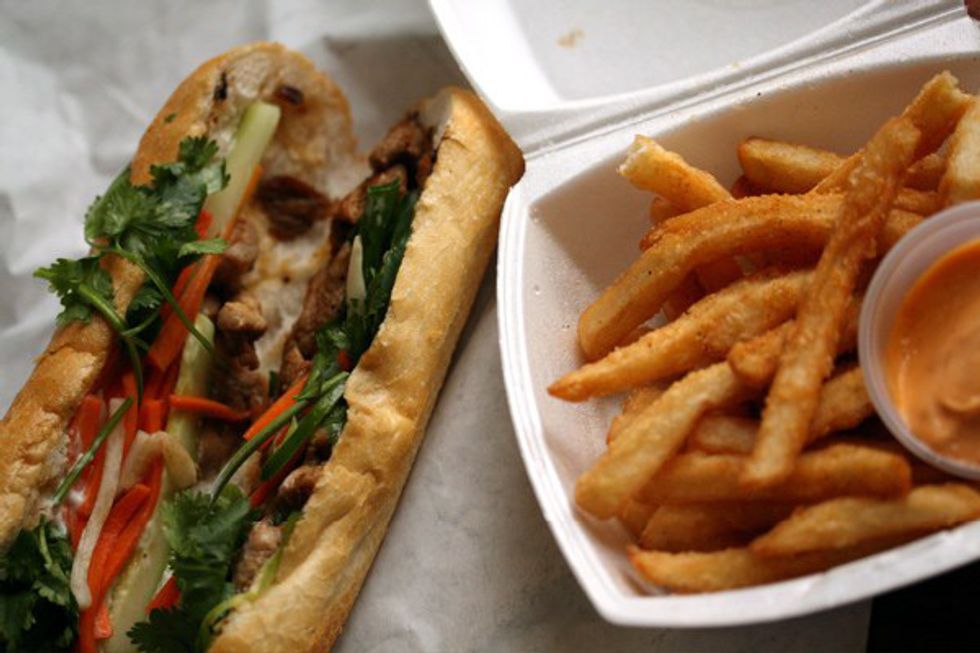 (looking at this picture has me straight up weeping and drooling rn)
I still cry basically every day because Bun Mi is gone. Even though you can't actually eat here anymore, it deserves the respect of being included on this list. Plus I'm praying that they follow through on their promise and reopen in a new location like ASAP.
Go for: Their Banh Mi sandwiches and fries and special sauce were all incredible. Some of the best food I've had anywhere, ever. As you can tell, I'm passionate about this place. And I hate the monsters who tore it down.
Decently Affordable
5. Wally's (Dinkytown)

I regret the years of my life I spent not eating at Wally's. Not only do I live only a few feet from this glorious establishment, but they serve the best Middle Eastern food I've had. Some of their plates are more affordable than others, but everything is worth it.
Go for: The lamb and beef shawarma plate with hummus and pita. Their hummus is incredible, and their shawarma is heavenly. They also have excellent appetizers and desserts for sharing (or hoarding).
6. Mango Factory (West Bank)


I used to live directly above this wonderful place. I've never gone for lunch or dinner so I can't speak to the quality of their dining menu, but I will never stop going back for their desserts and drinks.
Go for: A delicious dessert sampler. Order a watermelon smoothie, mango pudding (best presentation ever #insta), and some fruit crepes, and thank me later.
7. Nico's Taco and Tequila Bar (Uptown)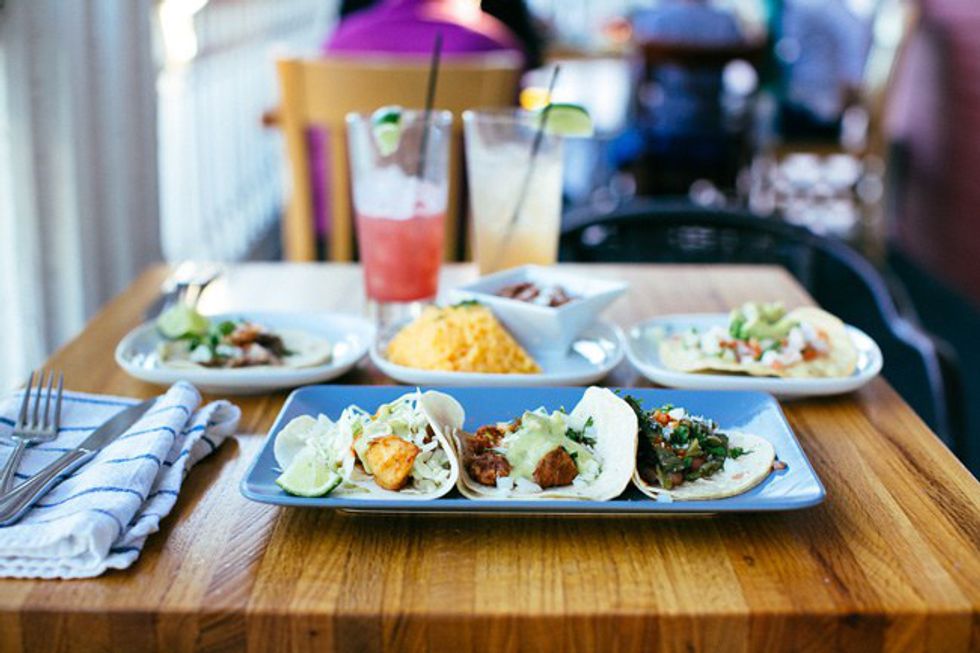 This adorable restaurant on the edge of Uptown serves delicious authentic tacos and other Mexican specialities. I imagine their outdoor seating is amazing in the summer, but the ambiance inside is great too.
Go for: I had chorizo and potato tacos that were amazing. My friends tried other ones (cactus, barbacoa, etc) and loved theirs as well. Their chips and salsa/guac are great too.
8. Bar Louie (Uptown)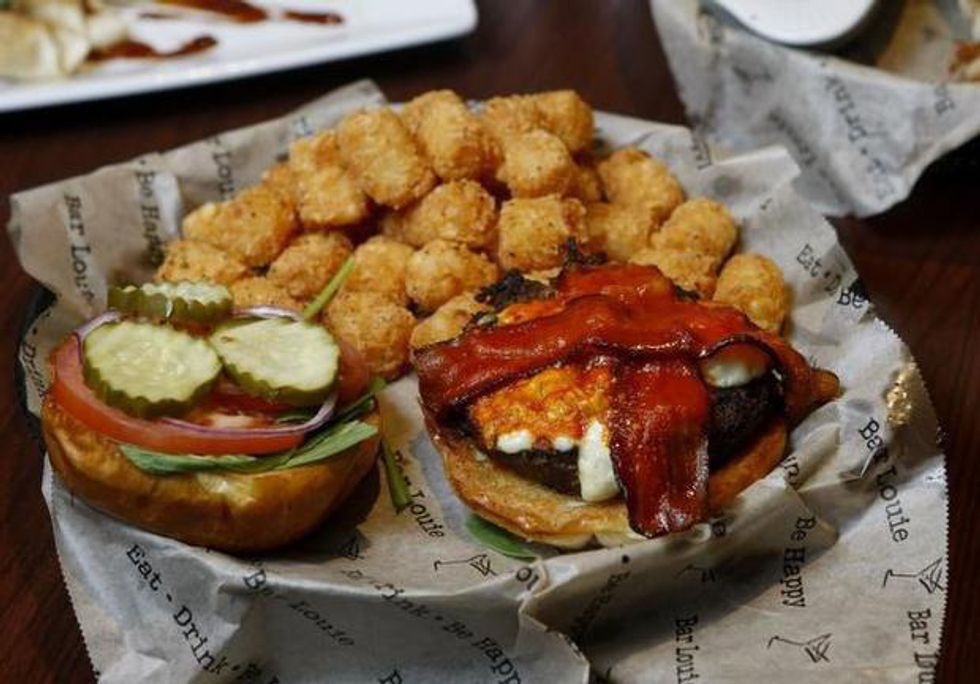 This is a swankier, pricier place in Uptown with a super cool vibe. Go on Tuesday nights to cut down the prices significantly. Every Tuesday night all of their huge fancy burgers are served for $5 each. No joke. And this price also includes their amazing tater tots or another side (if you're foolish and don't like tater tots).
Go for: Tuesday night's $5 burgers. Go big and get one of the snazziest burgers covered in toppings. Don't forget the tots too.


Pricier, "Date Night" Options
9. Amazing Thailand (Uptown)

This place has a beautiful (but tiny) outdoor eating area, but if you can't sit outside, the restaurant itself is great too. Prices are a bit higher here, but you get a lot of damn food for your money. Share plates.
Go for: Noodle dishes, spring rolls, stir frys, and excellent fried rice. (or probably anything else on their menu)
10. Loring Pasta Bar (Dinkytown)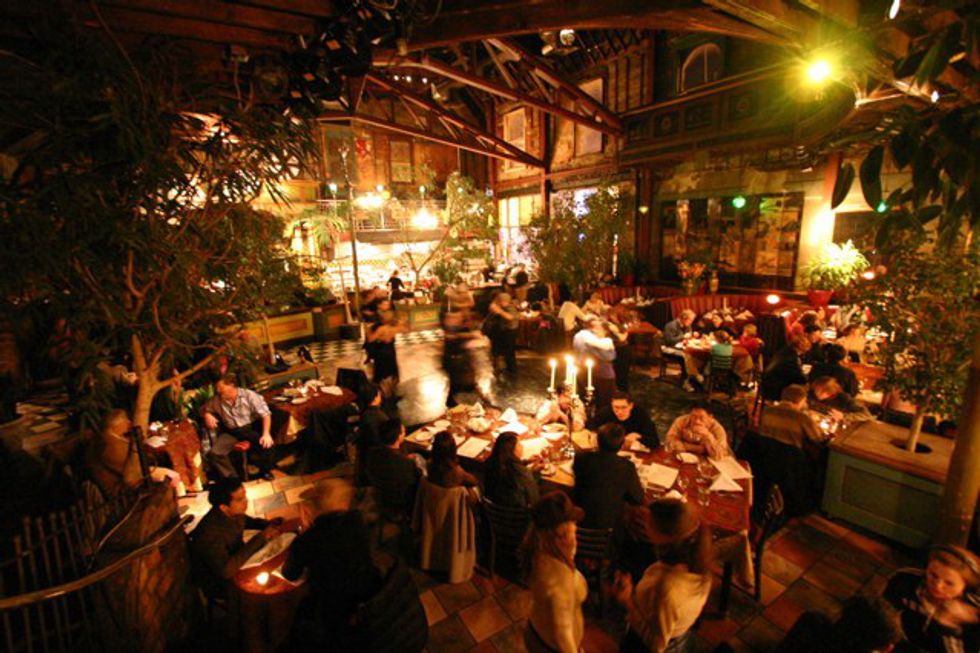 I personally go here mostly for the building itself. This place is gorgeous. If you're anything like me, you'll be staring around in awe during your entire meal. It's even better if you go while there's live music happening.
Go for: The ambiance first, the tasty pasta (and other foods) second.