The Global Pandemic has put a hold on many graduation celebrations, the last day of classes, and chances for many seniors to get to say goodbye to the College or University they called home for the last 4 years. This does not mean, however, that we shouldn't celebrate them and all the hard work they've put into getting a degree. I've collected a list of 10 items that are great gift ideas for the science major in your life who graduates this spring.
1. Personalized Science Mug
Something cute that's made just for them. Perfect for when they're sipping their morning coffee or tea.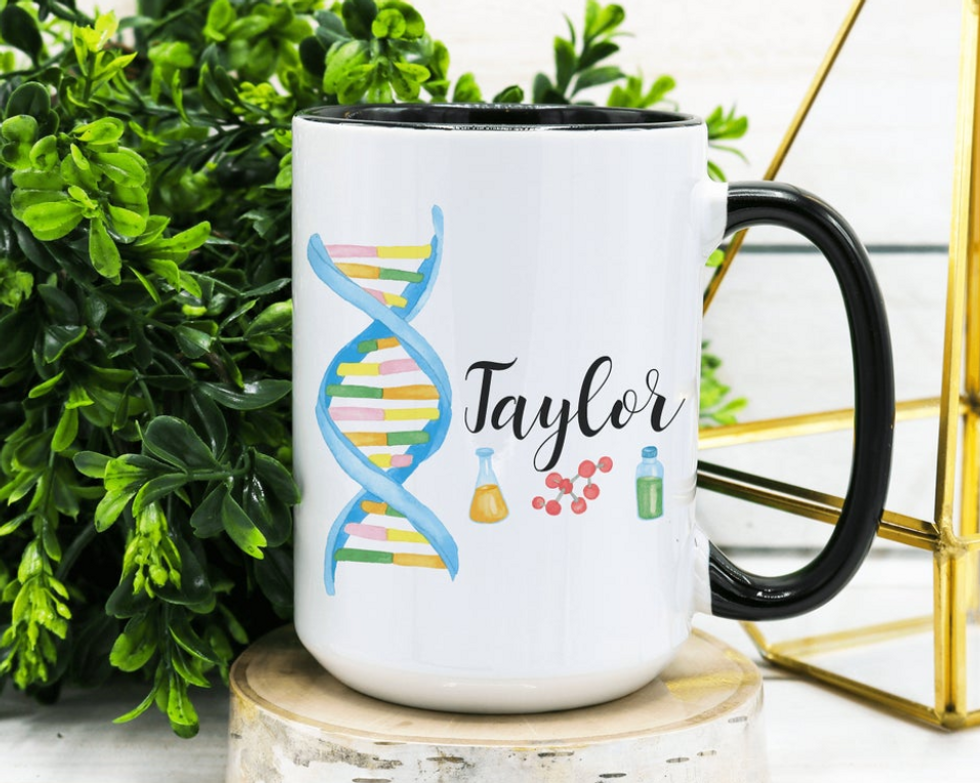 A personalized white mug with a multicolored DNA strand and a small flask and molecule under the name. The mug is black on the inside with a black handle.BlueFishMugs Etsy
Find this personalized mug here.

2. Serotonin Ring or Necklace
Most science majors have spent the last 4 years staring at hundreds of molecule structures. This serotonin themed jewelry is sure to make any science major happy. Science majors will appreciate the extra boost of happy.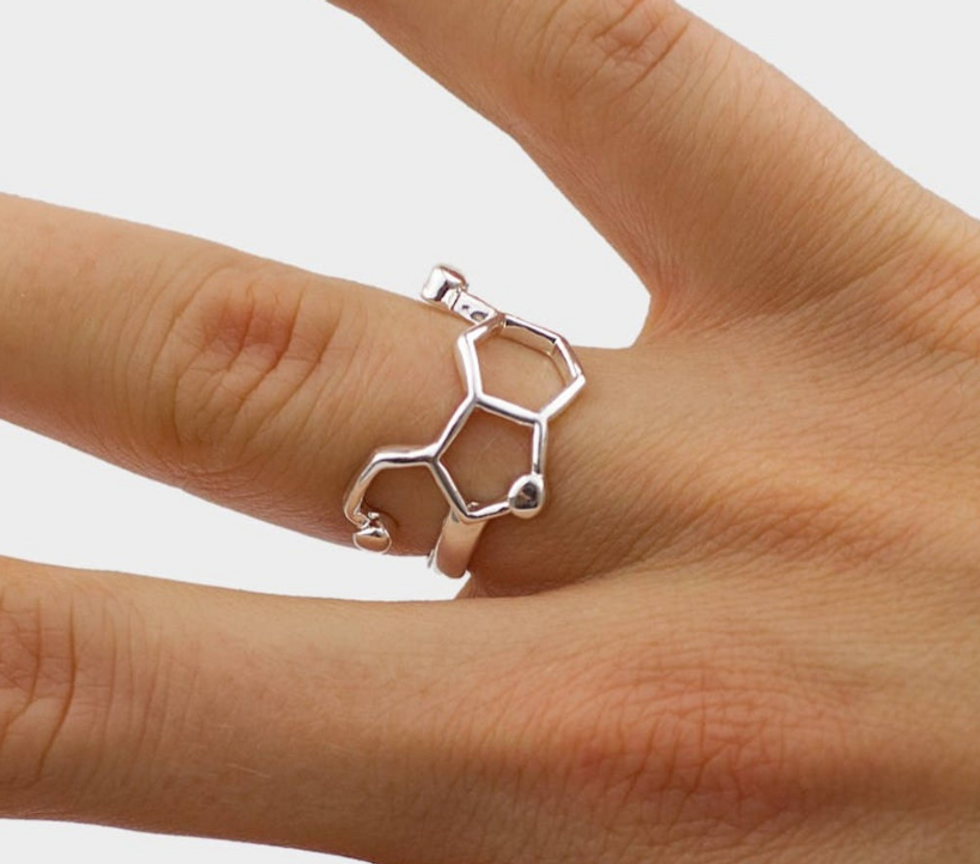 Silver Serotonin Molecule Ringmoleculestore Etsy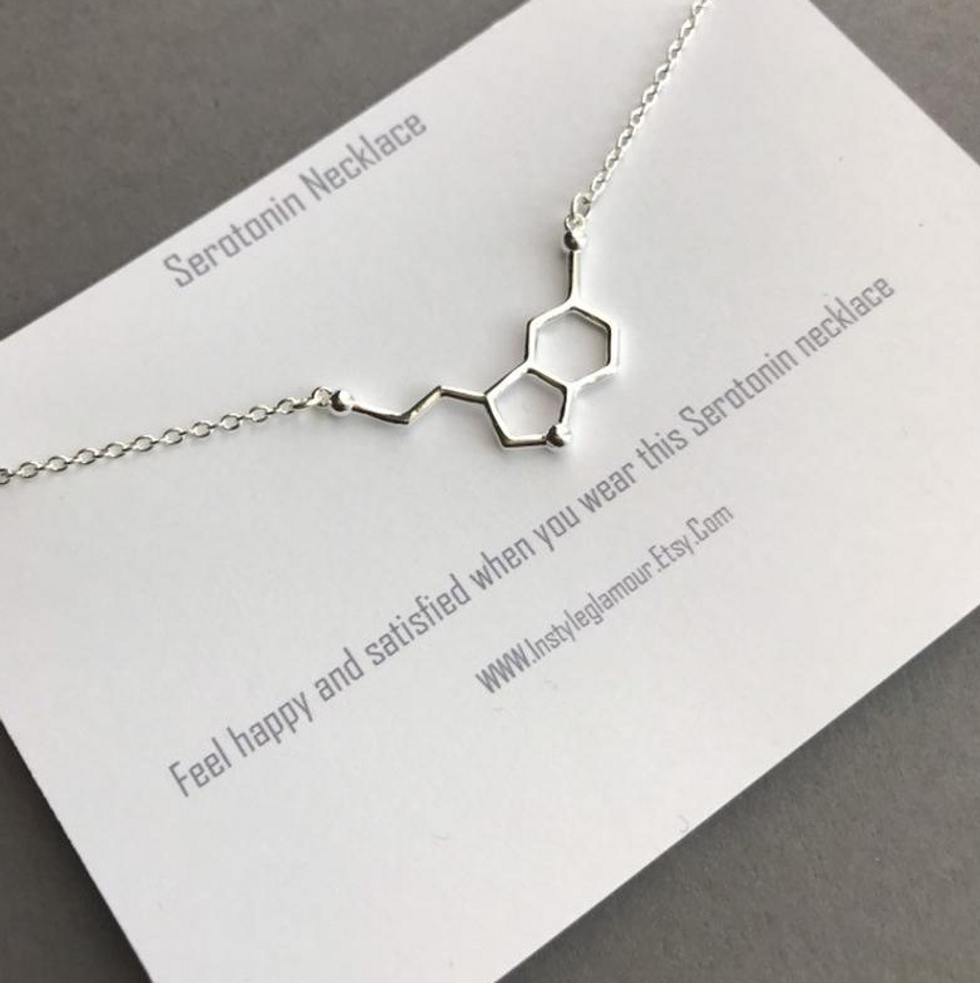 Silver Serotonin Necklace Instyleglamour Etsy
3. Oh the Places You'll Go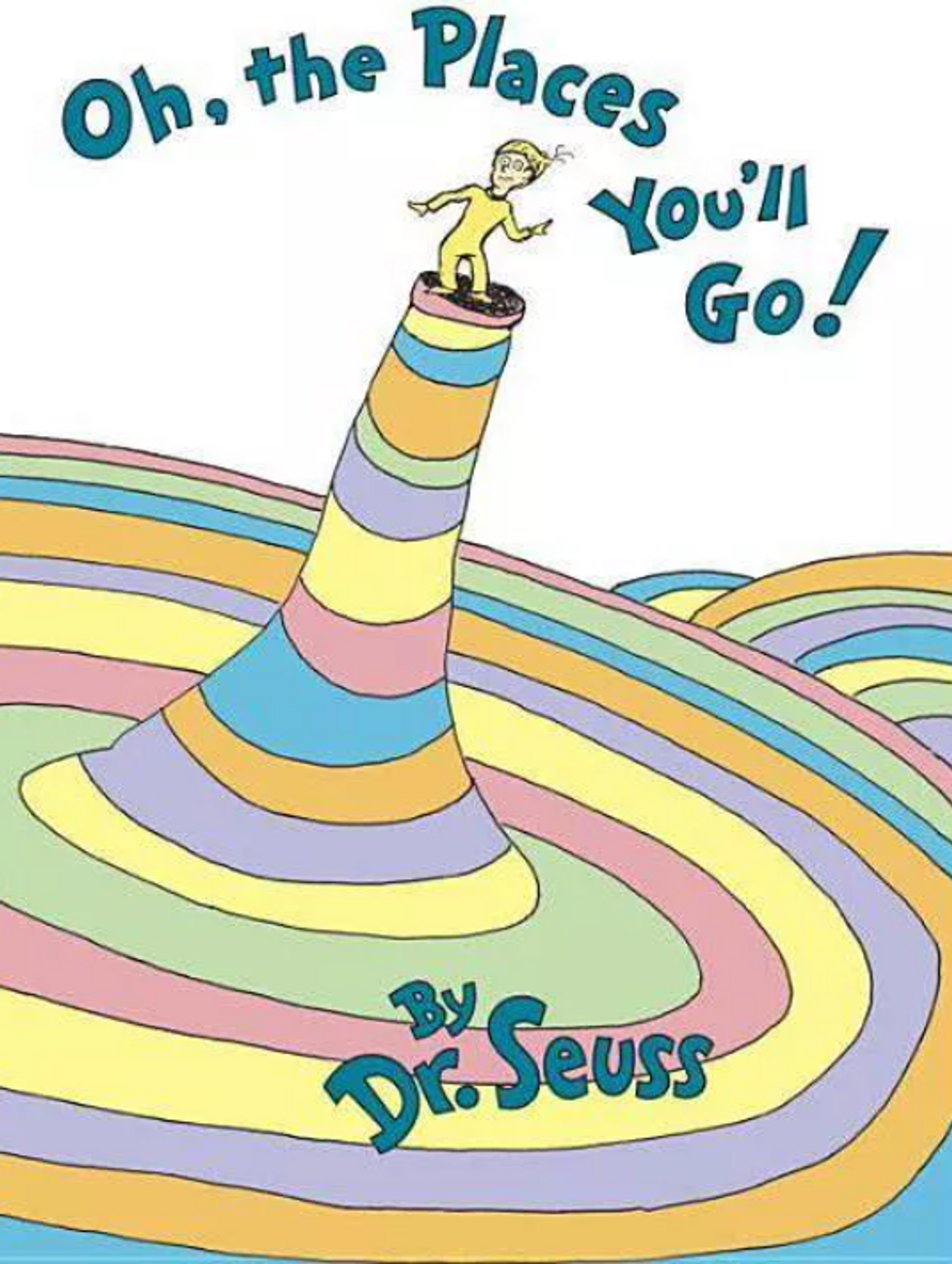 Oh, the Places You'll Go! By Dr. Seuss BookTarget.com
This book is a great reminder to all graduates, not just science majors, of all the places they'll get to go and explore in their lives. It's a nice reminder that quarantine isn't going to ruin all of their adventures.

4. Periodic Table Wall Art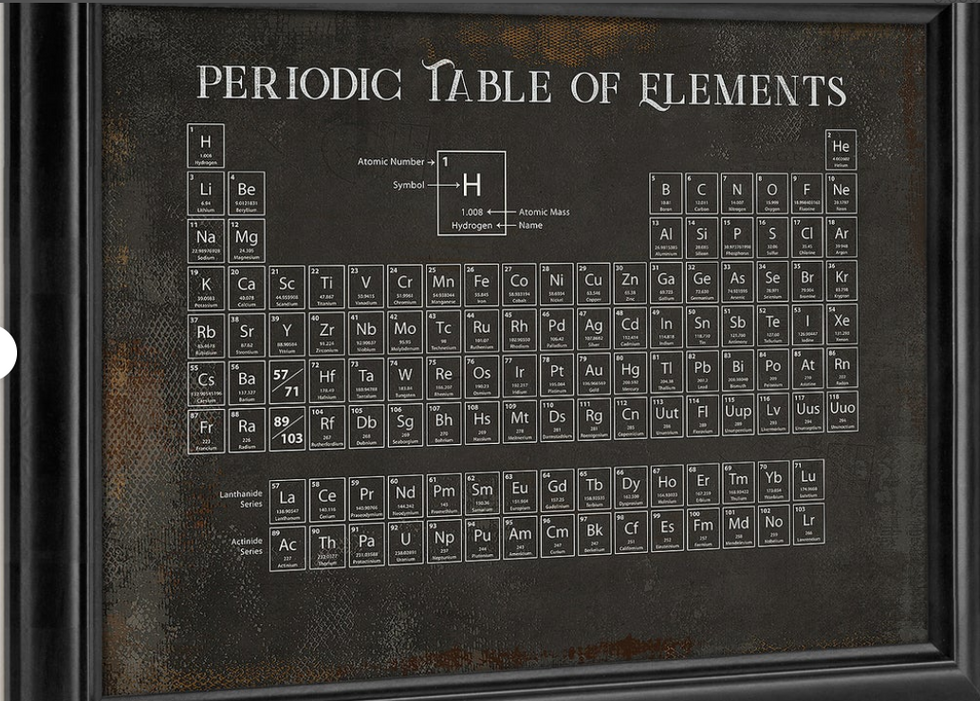 Black and white framed Periodic Table of ElementsCutlerWest Etsy
Many science majors are going onto fields where they will need to use the Periodic Table all the time. Cute framed ones like this are prefect for their house or even future office.
5. Personalized Pharmacy Spatula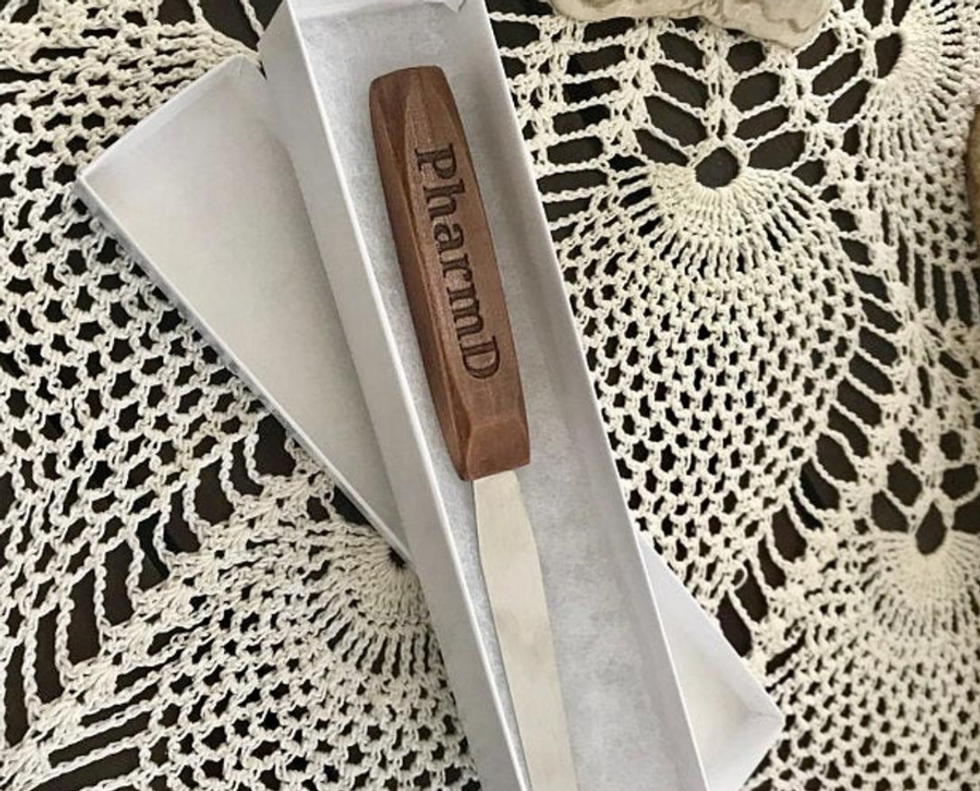 Personalized Pharmacy Spatula with wooden handleGareBearDesign Etsy
Know a science graduate who is going on to Pharmacy School? If so this pharmacy spatula is the perfect personalized gift to encourage them on their career path.
6. Motivational Mitochondria Pin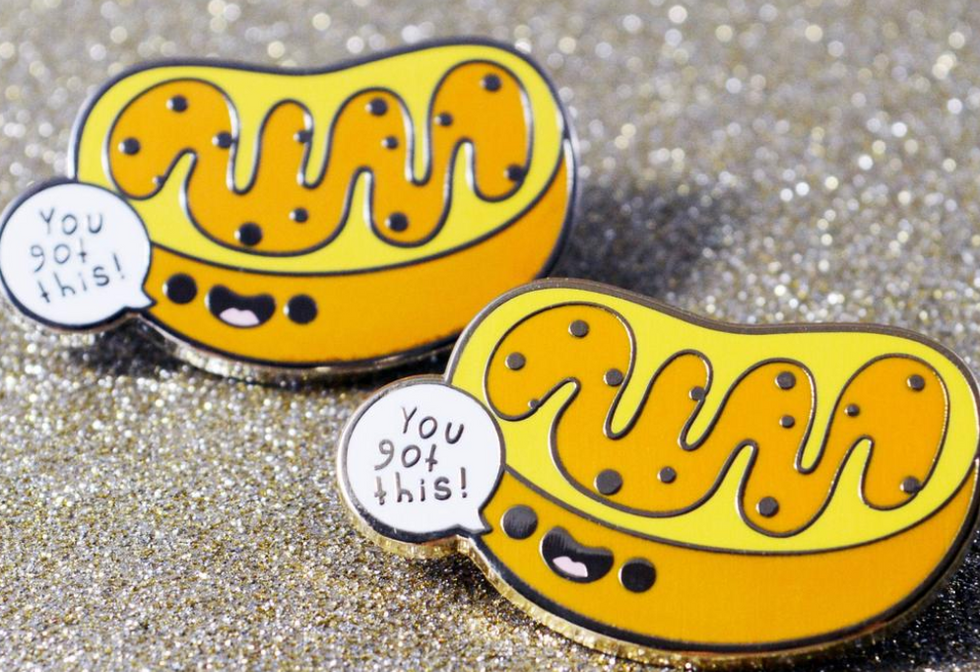 Orange and Yellow Mitochondria Pin that says "You got this!"roocharms Etsy
Any science major will get a kick out of these pins. After all, everyone knows the mitochondria is the powerhouse of the cell.
7. Wine Glass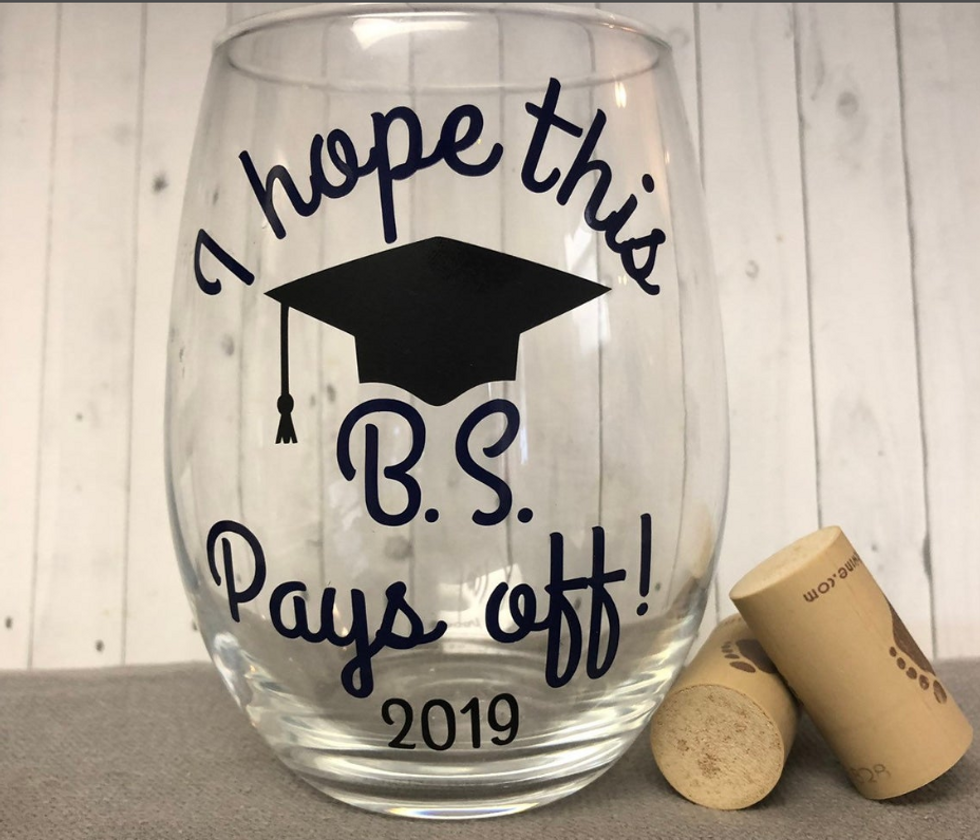 Stemless wine glass that reads in black lettering "I hope this B.S. Pays off!" with a Graduation cap and graduation yearKCsCreationsStation Etsy
Any of Bachelor of Science recipient is sure to get a laugh from this wine glass.
8. Friends Mug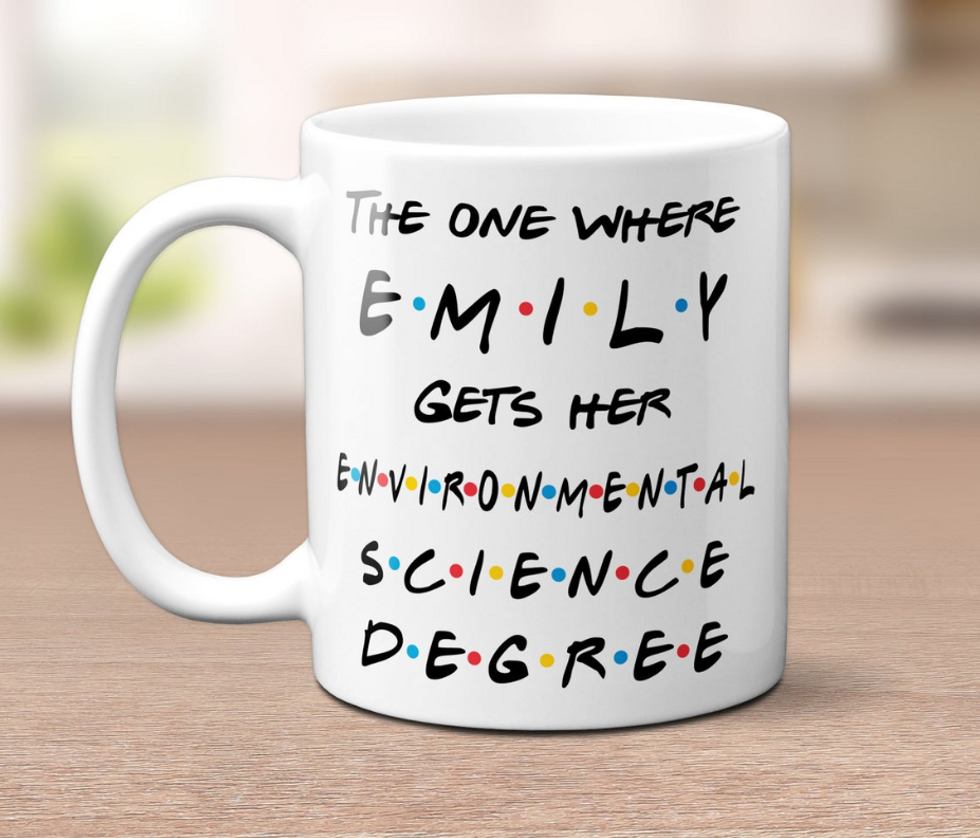 Customized White coffee mug that reads (in Friends, the TV show, style writing) "The one where Emily gets her Environmental Science Degree"CAEDesignCo Etsy
Is your favorite science major also a Friends fan? If so this mug is perfect for them.

9. Stone Chemistry Molecule Coasters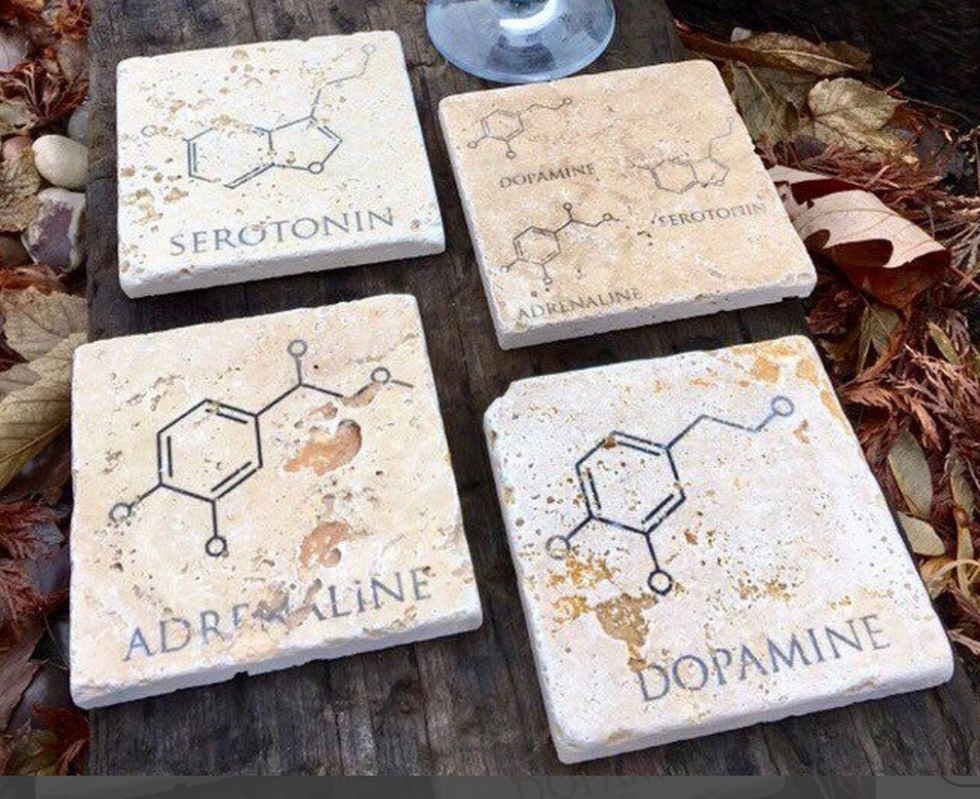 White Stone Chemistry Molecule Coasters that read and show the molecules dopamine, adrenaline, and serotoninEvergreenCoasterCo Etsy
These unique coasters make the perfect gift for the messy science major who needs somewhere to put their cups.
10. Personalized Graduation Christmas Ornament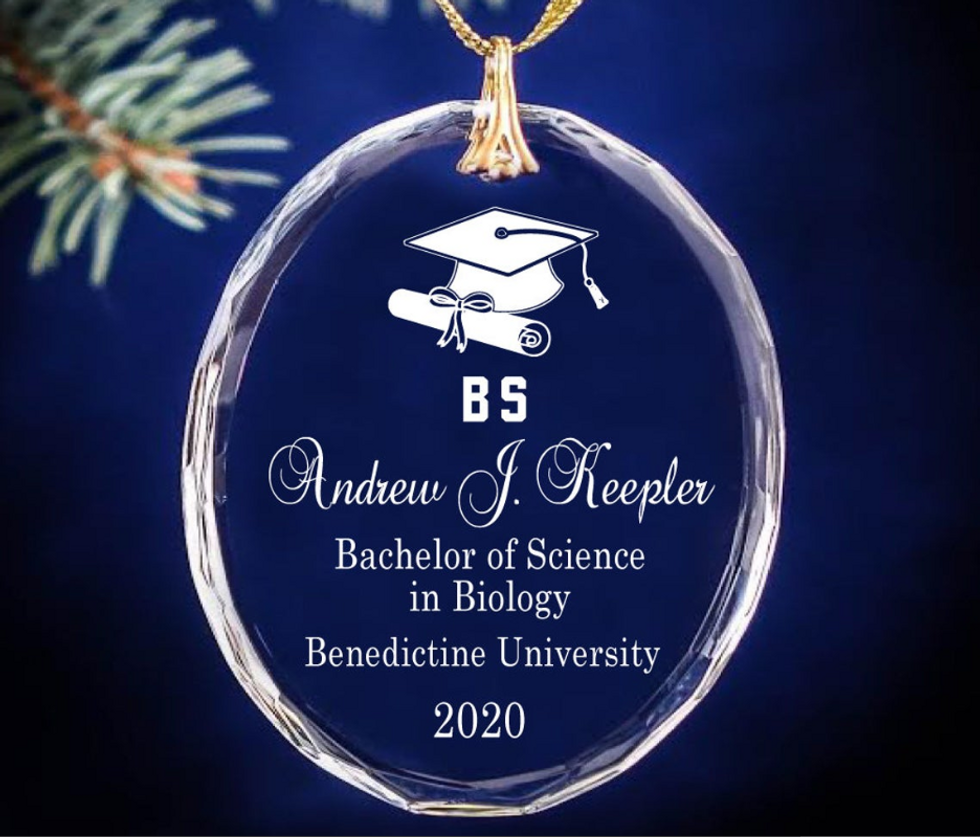 Oval clear Custom Christmas Ornament with white graduation cap and diploma at top "Andrew J. Keepler" in white cursive "Bachelor of Science in Biology, Benedictine University, 2020" in white lettering underneathMemoriesEngraving
For those who celebrate Christmas, this elegant ornament is the perfect custom gift.