Indianapolis in an under-appreciated city. It may not be New York, Chicago, or Los Angeles, but Indy has a lot to offer.
We may all be able to recognize some of the more well-known sites, such as Lucas Oil Stadium, the Indianapolis Motor Speedway, and Monument Circle, but this city has so much more that contributes to its unique and enjoyable character.
There are so many great hidden gems all throughout the city, just waiting to be discovered and appreciated. Here are just ten of some of the beautiful, fun, must-see sites for your next trip to Indiana's capital city.
1. Downtown Canal Walk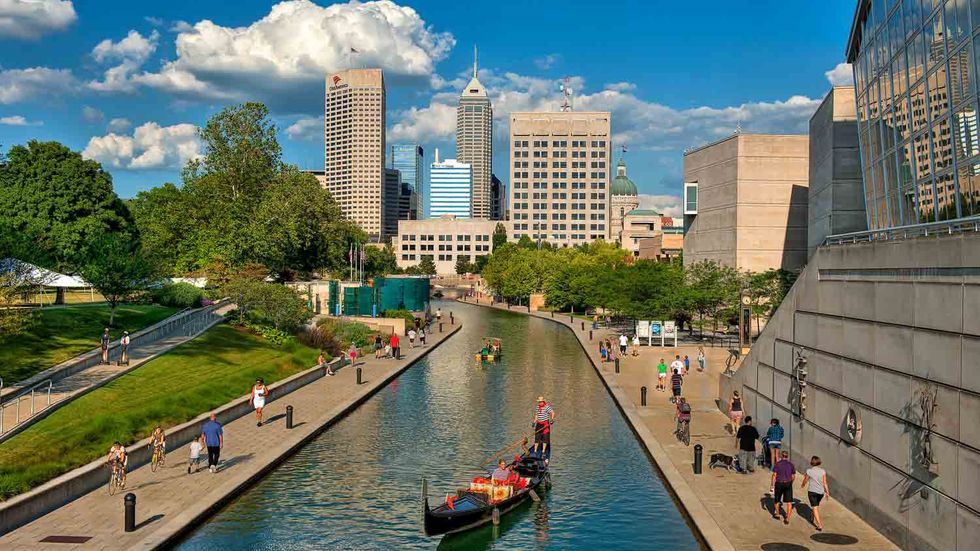 Indy is known for its canals, and the city has done a marvelous job of incorporating them into the flow of everyday life. The Downtown Canal Walk offers a lovely atmosphere for a run along the water, with access to many of the city's museums via the canal front. If running isn't really your thing, be sure to check out the various points along the water where you can rent paddle boats!
2. Indianapolis Museum of Art & 100 Acres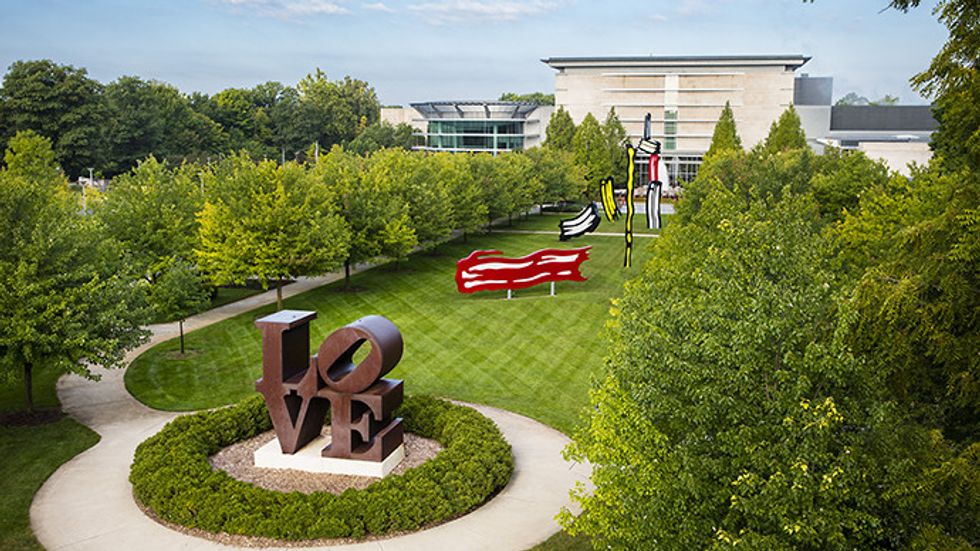 The Indianapolis Museum of Art and its accompanying gardens are beautiful and captivating year-round. Regardless of whether you want to spend your day indoors or outdoors, there is something for everyone at the IMA. Also, John Green fans will note that this is also where you can find the Funky Bones sculpture mentioned in The Fault in Our Stars!
3. Crown Hill Cemetery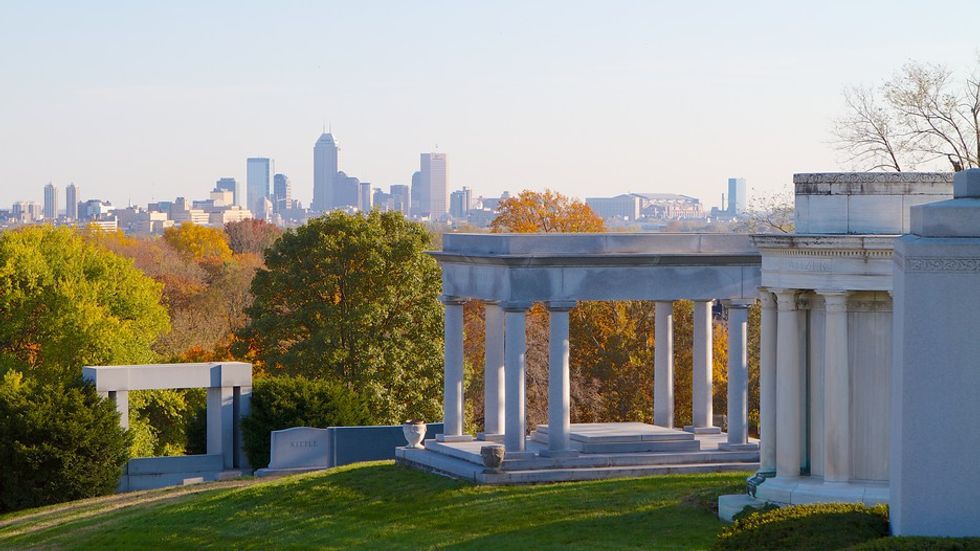 You're probably thinking that a trip to a cemetery may not exactly be your idea of a fun and interesting outing, but I guarantee you that Crown Hill is well worth the visit. Not only is it chock-full of fascinating stories, it is also home to one of the best views of the city. Stop by and explore over 300 acres of history and nature.
4. Indianapolis Public Library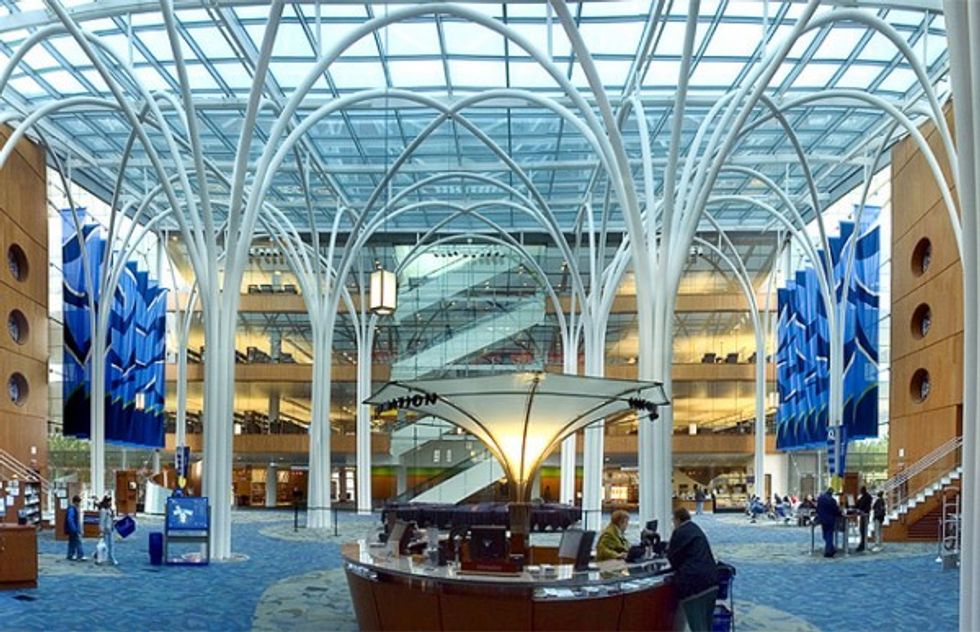 The library may not seem like it could be a finalist on your list of top places to visit, but the one in Indy is actually pretty cool, especially if you're someone like me who loves libraries. In addition to being filled with the best study nooks and countless resources, you can knock out your work or enjoy a nice novel while taking in the amazing view of downtown Indy from the upper levels.
5. White River State Park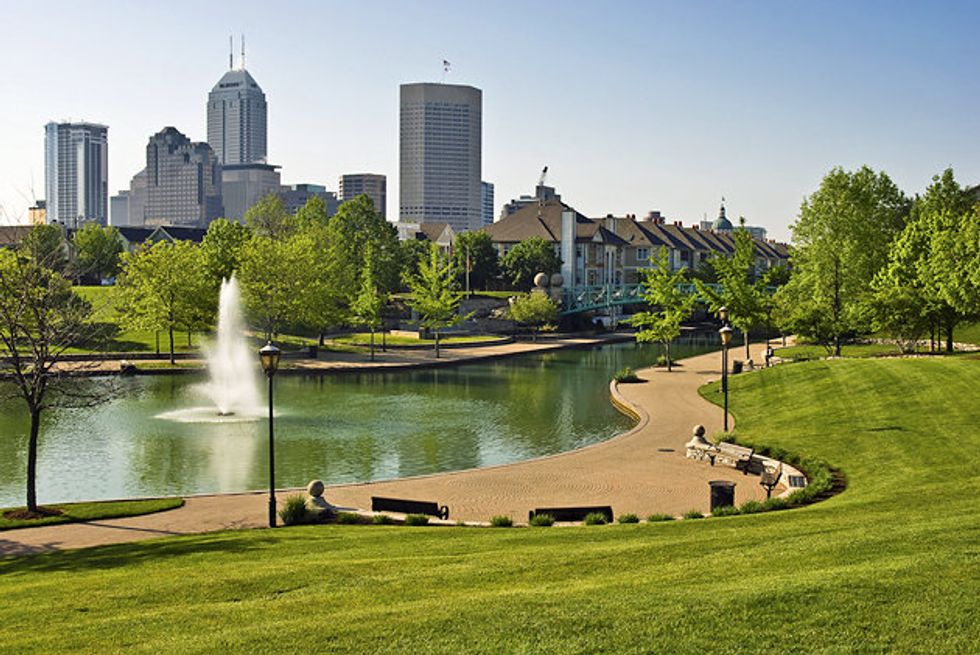 It's not often that you stumble across a perfect mix of city and nature, yet White River State Park somehow manages to accomplish just that. Located near the heart of the city, the park provides a wonderful escape from the hustle and bustle of the streets. It also plays host to several concerts and gatherings throughout the year.
6. Indianapolis Children's Museum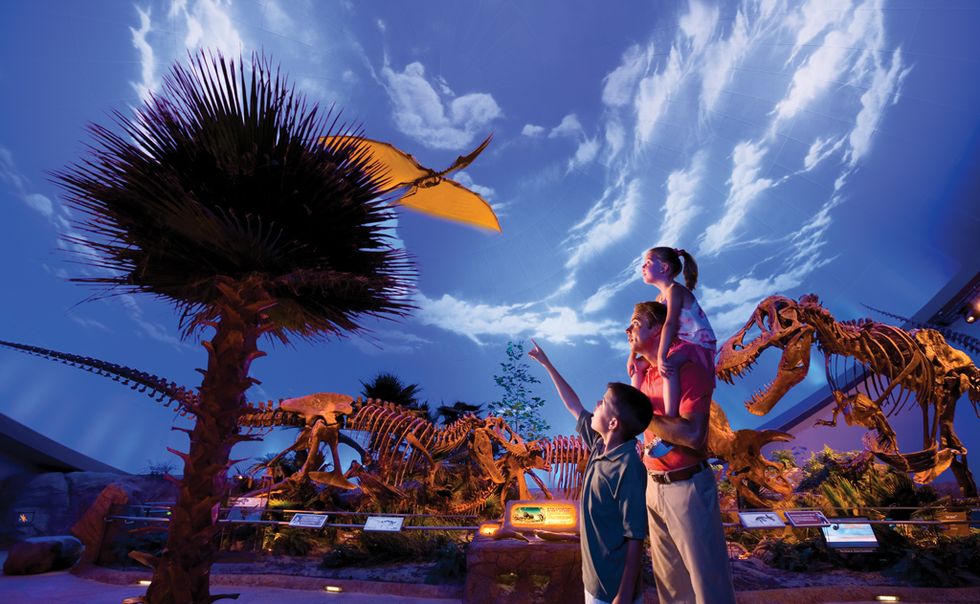 I'm going to start out by refuting the inevitable argument that assumes this museum is only for children, because it definitely is not. In fact, I feel as though I have a fairly strong case advocating that a visit to this museum may even be more fun as an adult. Exciting and entertaining for all ages, you don't want to skip over the Children's Museum.
7. Eagle Creek Park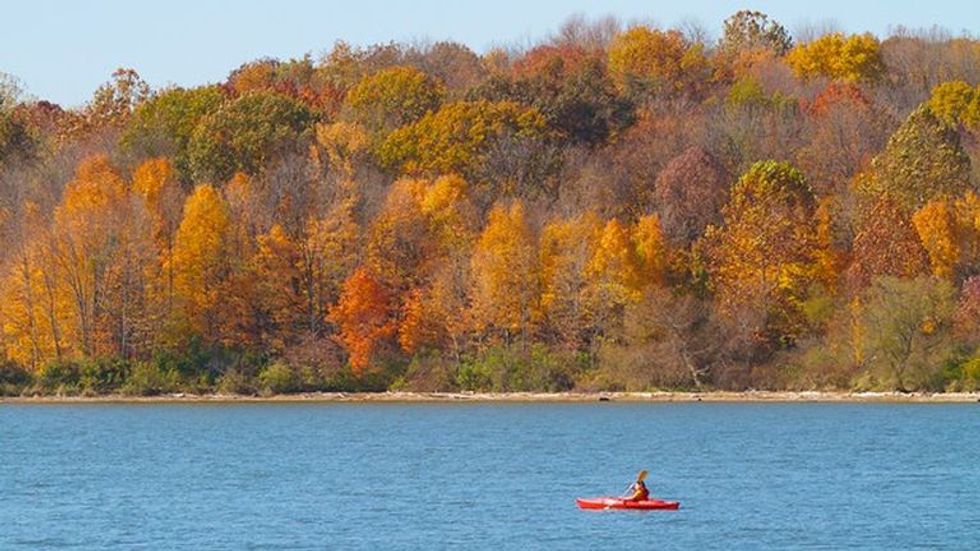 The largest park in Indianapolis, Eagle Creek Park goes beyond your typical nature hikes and picnic shelters. A high ropes adventure course, numerous hiking trails, and several picnic and boating locations make Eagle Creek a must for nature-lovers and for those simply searching for a break from city life.
8. Indianapolis Catacombs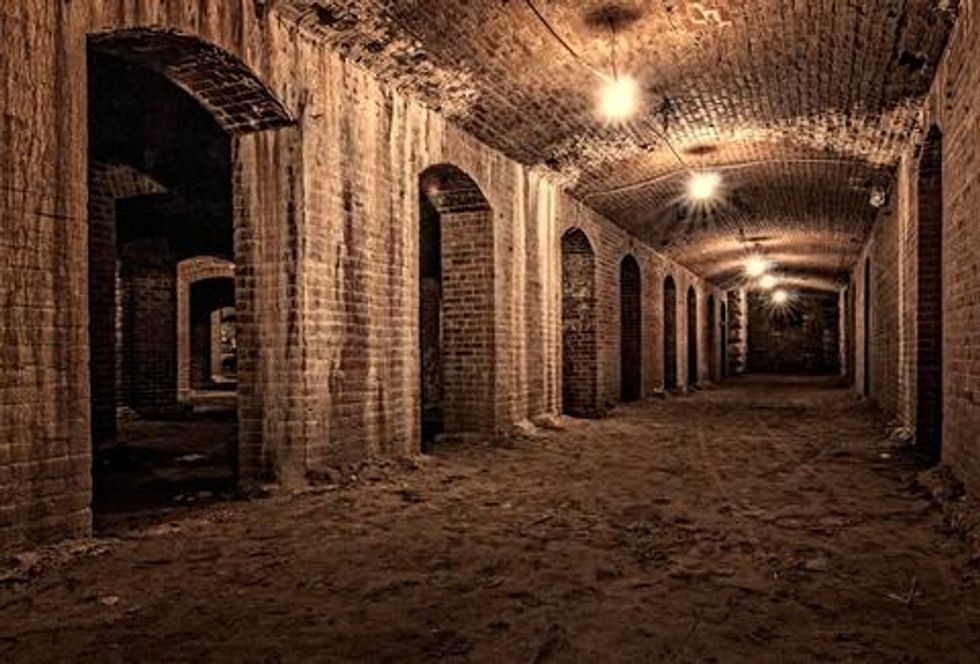 Didn't know that Indianapolis had its own catacombs? Well, you surely aren't the only one! Located under the City Market, these underground tunnels are available to tour and enjoy. The catacombs are full of captivating stories set in early- to mid-twentieth century Indianapolis, and are a perfect opportunity for exploration for anyone who loves history.

9. Indianapolis Zoo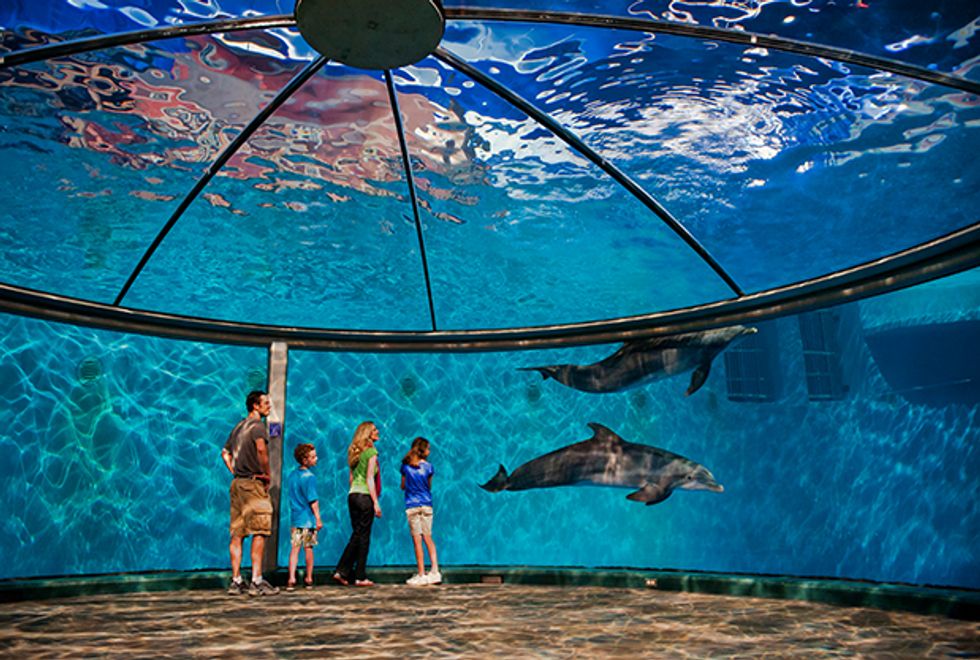 I know, I know, the zoo may not really be a "hidden gem" of the city, seeing as it's already an extremely popular and well-know attraction. But I simply can't pass up a good zoo or a chance to observe some adorable animals. Located right across the river from downtown Indy, the zoo manages to fulfill the ideal balance between city and nature, perfect for all.
10. Broad Ripple Village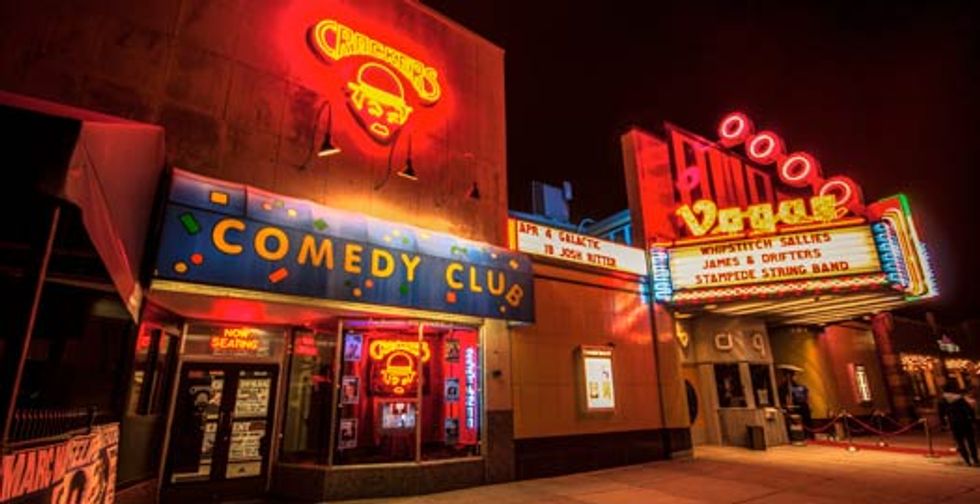 Roughly a 15-minute drive from downtown, Broad Ripple provides an enjoyable and diverse backdrop for any outing. Filled with cool shops, bars, and restaurants, it's usually the most popular among those seeking fun nightlife. HopCat, Bazbeaux, and Brics are among some of the most popular places you should check out in Broad Ripple.