Some may try to argue this fact, but Black Friday is one of the most sacred holidays of the year. As such, there are certain rules that one must follow in celebrating this most divine holiday. If you do not follow these most hallowed rules of Black Friday, there will be hell to pay.

1. Thou shalt prioritize.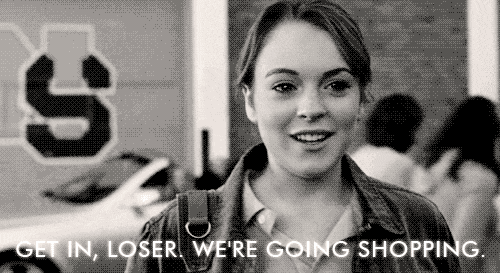 What are you shopping for this season? Are you trying to get some big deals on electronics? Or are you just looking to add some clothes to your winter wardrobe? You're going to want to know what you're shopping for so you can get in and get out. Hit the stores with the bigger purchases first, and save the small stuff for last.
2. Though shalt have a schedule.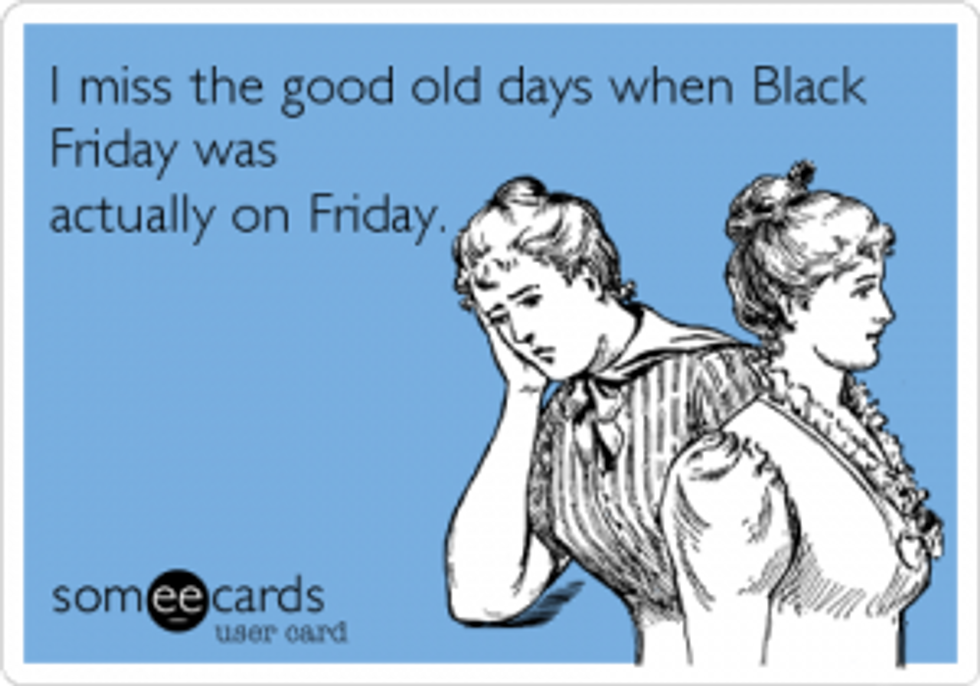 Some stores, like Best Buy, are opening as early as 5 pm on Thanksgiving Day. Other stores aren't opening until early on Friday morning. Look up what times the stores and malls near you are opening so you can figure out what time you need to go to get the items you want. If you're not buying anything urgent, relax on Thanksgiving day and go shopping on Friday morning!
3. Thou shalt be a smart shopper.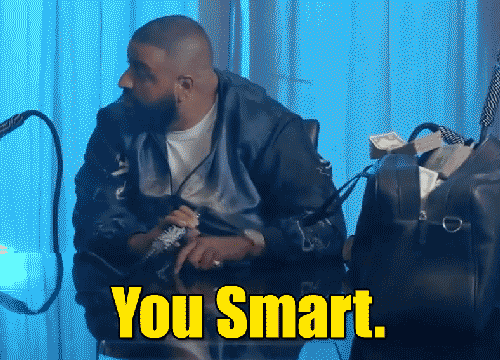 You need a game plan for Black Friday. Look up some deals online or in the flyers in your newspaper to figure out where you need to go to get what you want. If you're looking to make some big purchases, compare deals at different stores! For example, if you're looking to buy some electronics, check out Best Buy, Walmart, and Target to compare prices.
4. Thou shalt map a route.
Black Friday is all about efficiency -- if you're too slow, someone else is going to scoop up your deals! Strategize with your team so that you don't waste time wandering around aimlessly.
5. Thou shalt pack sustenance.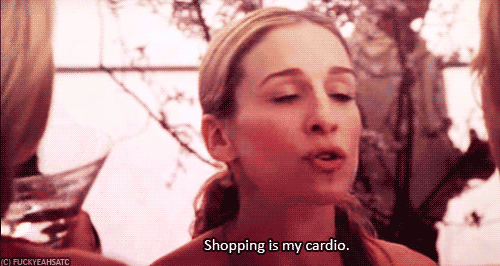 If there's ever a day to shop til you drop, then this is it. Black Friday is not a casual shopping trip. Black Friday is a marathon battle to find the best deals, and you're going to need snacks and coffee if you want to be on your A-game.
6. Thou shalt dress in layers.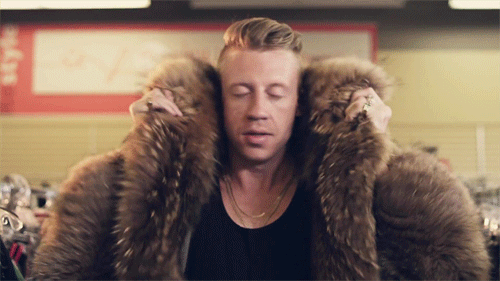 It'll be freezing outside, but there's no telling how warm the stores might be. Between waiting in line outside of the stores, trying on clothes in the dressing room, and just generally being surrounded by a ton of people, you're going to want to dress for ease and comfort.
7. Thou shalt be courteous to all.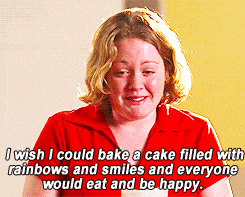 The Golden Rule doesn't evaporate on Black Friday! It's to your benefit to be courteous to employees and fellow shoppers. Making allies is better than making enemies.

8. Thou shalt keep the receipts.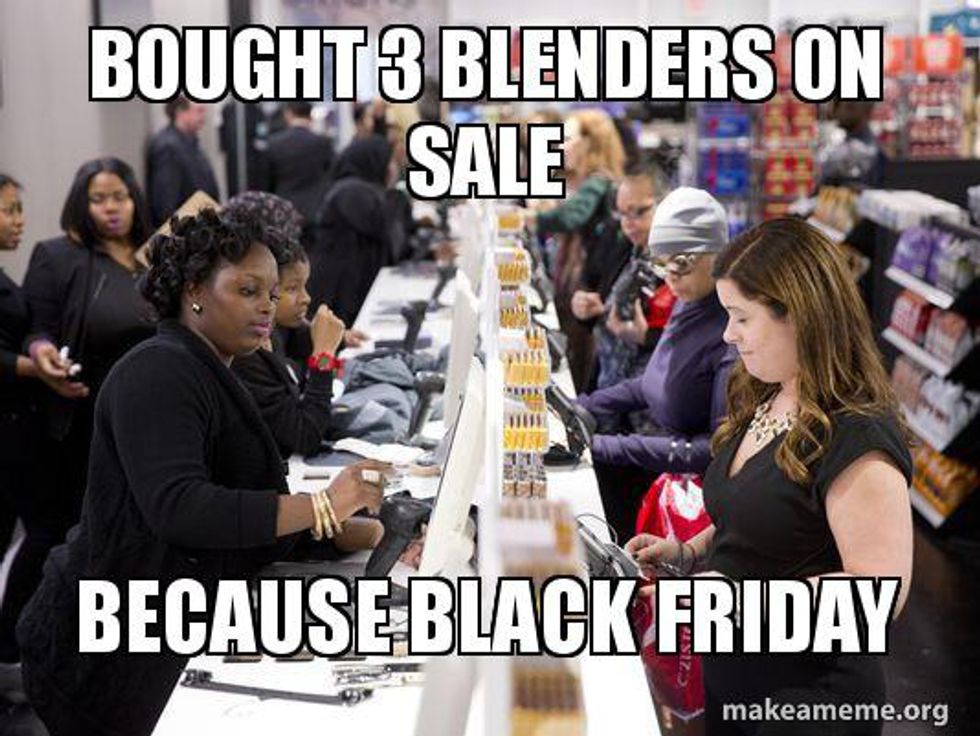 In the heat of the moment with the allure of doorbuster deals, you might make some purchases you'll later regret. Keep the receipts just in case you decide that you don't really need that fancy blender (even though it was 65% off!!).
9. Thou shalt persevere.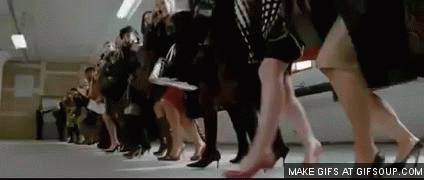 Black Friday is a marathon, not a sprint. The best Black Friday shoppers embrace the lines and the chaos. Don't get discouraged when you miss out on one deal, because there are countless others to be found.
10.Thou shalt consider Cyber Monday.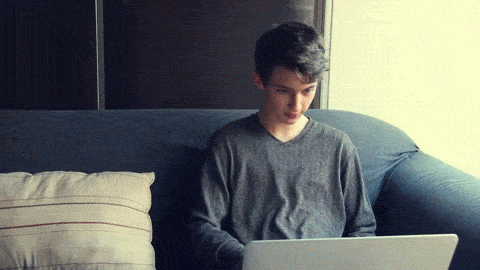 If the thought of Black Friday terrifies you, but you still want to save money on Christmas shopping, then consider Cyber Monday! It's basically like Black Friday, but instead of going into the stores, you can do your shopping online. Which means that you can do it in your pajamas and on your couch. Check out your favorite companies on Monday morning to see what kind of sales they're offering. Just be sure that you check early, or your favorite items might be out of stock.