One of my absolute favorite times of the year has come around once again- Christmastime! Even if you don't celebrate Christmas, I don't think anyone can argue that seeing everyone in the Christmas spirit is a great feeling. But a lot of people don't necessarily understand the traditions that go with my favorite holiday. So, I decided to find out why we do the things we do around the holidays.
1. Christmas Trees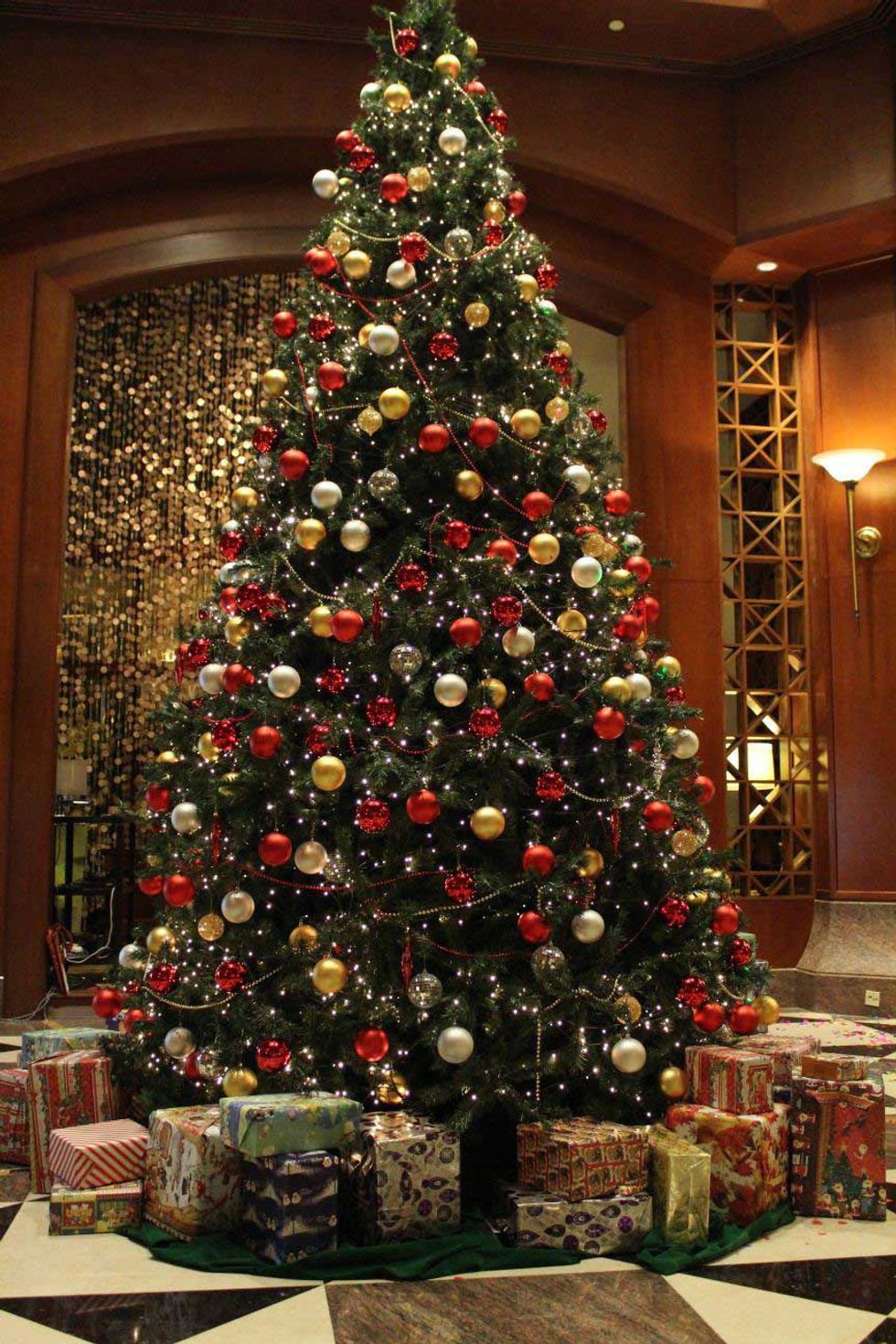 One of the most prominent symbols of Christmas, the Christmas tree has been around for about a 1000 years. Christians have traditionally used it as a sign of eternal life with God. However, pagans used fir trees to celebrate winter holidays long before Christians were around. They used the tree, which is, of course, always green, during the winter solstice as a sign of hope for the spring to come. So if you're starting to feel like you'll never see a full twelve hours of sunlight again, look to your tree for some hope.
2. Stockings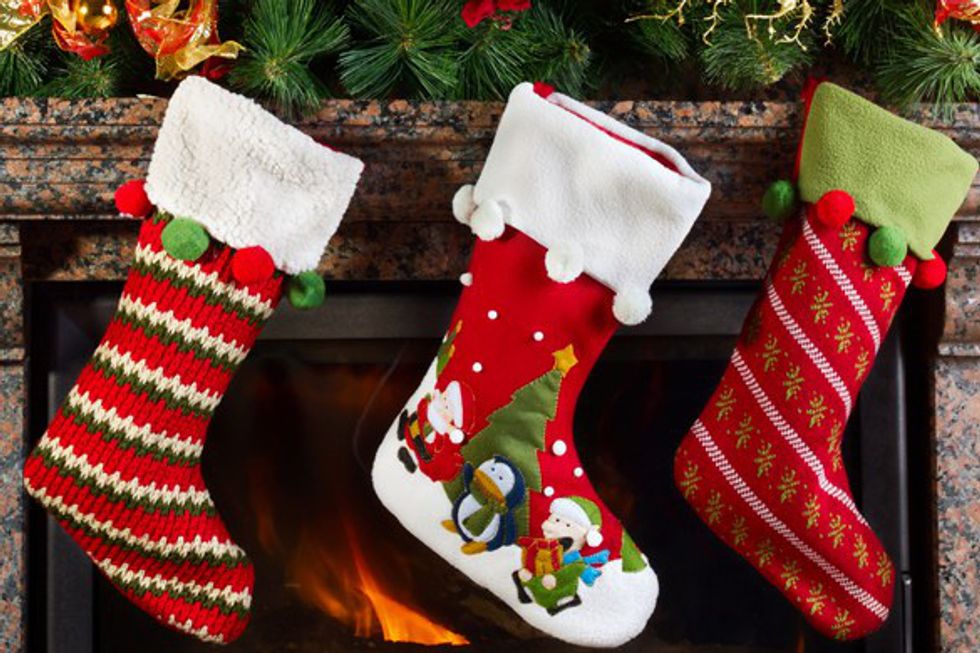 Stockings may appear to be one of the more whimsical parts of holiday decorating (like who thought of hanging up pretty socks?). But in reality, the legend behind stockings is pretty dark. It starts with a man whose wife dies, thus leaving him to take care of their three daughters. Unfortunately, the man was very poor and unable to pay for the dowries necessary for his daughters to be married, and was afraid they would have to be prostitutes. The Bishop Nicholas (spoiler alert: this is where Saint Nick comes from) decided to help the man, and left gold for each of the daughters by the fireplace, and one of the donations fell into a drying stocking. (They all lived happily ever after by the way).
3. Santa's Milk And Cookies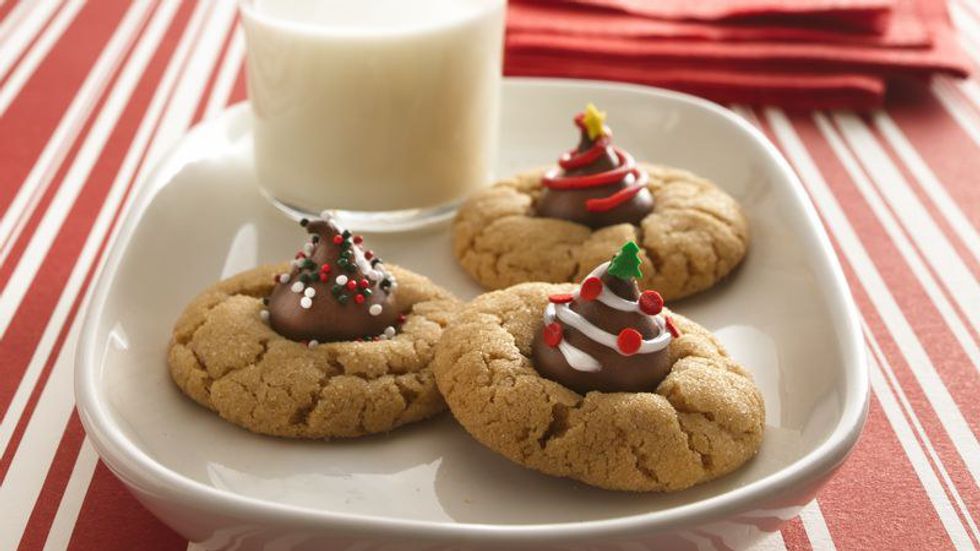 While there are quite a few possible origins of this tradition, one that seems to really be onto something is a German one. In Germany, people would decorate their "paradise trees," as they were called at the time, with cookies, fruit, and other snacks for Saint Nick to refuel with during his holiday ventures.
4. Mistletoe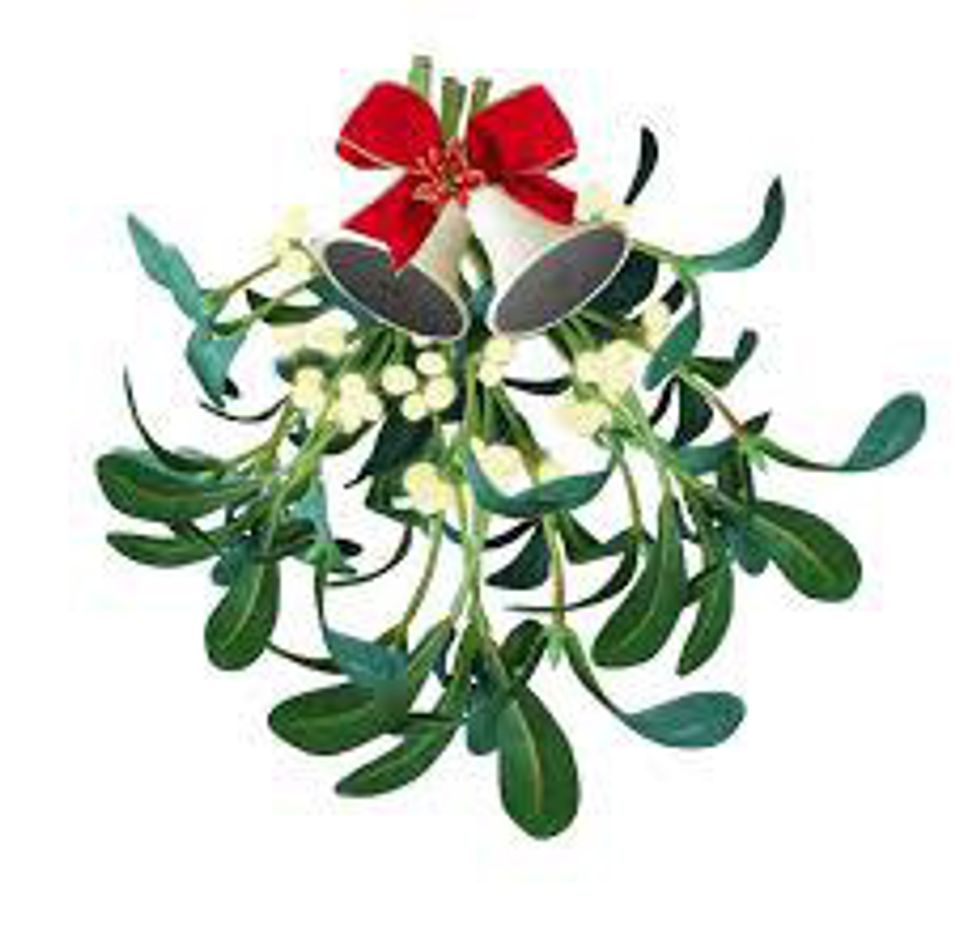 The tradition of kissing under mistletoe during Christmastime originated in Norse mythology. The goddess Frigga's son Balder was killed by an arrow made of the plant, and she proceeded to cry tears made of white berries. Her tears brought Balder back to life (one of the few happy moments of Norse mythology) and she blessed the plant, promising to kiss anyone who walked beneath it. At first, the tradition in the human world was to kiss the host's hand when one passed through their mistletoe-decorated threshold. Of course, now it has evolved into kissing when a couple meets beneath mistletoe.
5. Christmas Carols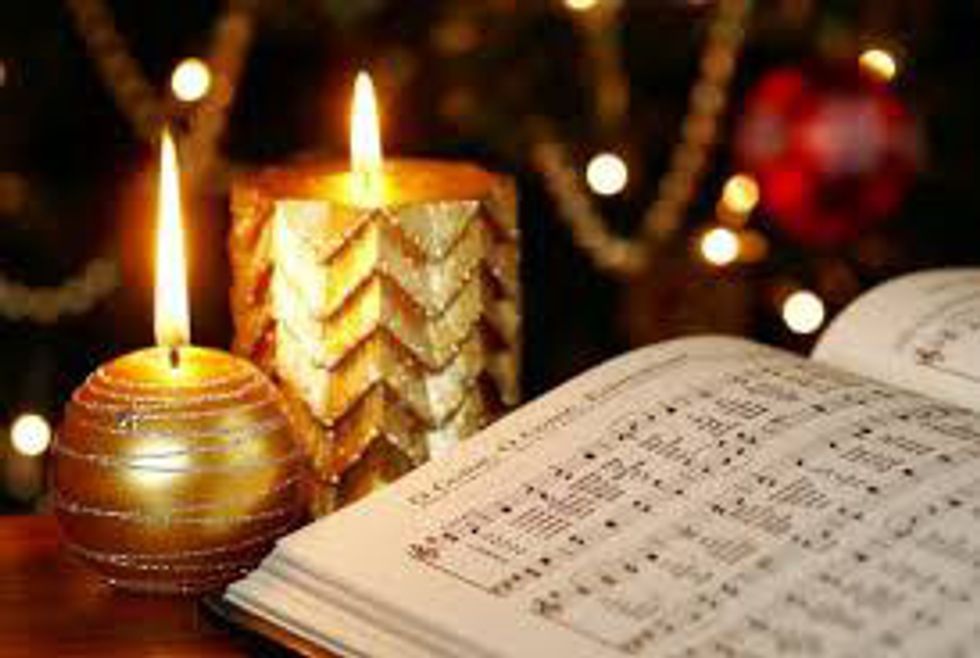 Caroling also originated from pagan rituals. Carols were originally songs with which a group of people would dance around something (it's not exactly clear what). The carols of the winter solstice were especially distinctive, and Christians began to adapt the songs to fit Christianity. Christmas carols didn't catch on at first, because they were mostly written by church officials and in Latin. However, St. Francis of Assisi began to compose carols in his plays, which were performed in common languages, and totally reenergized celebrating Christmas.
6. Christmas Pickles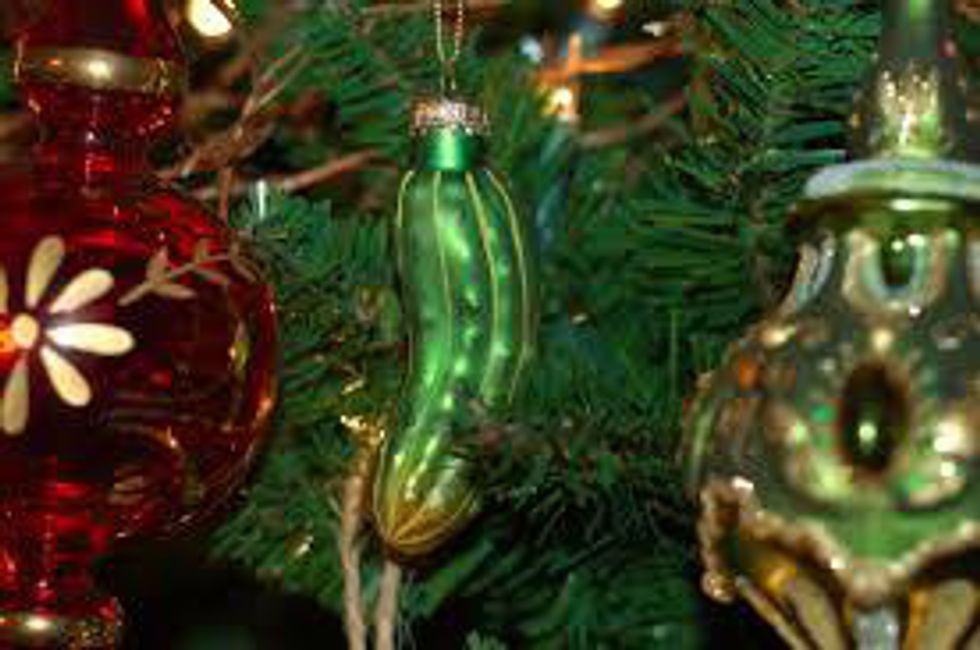 Glass, pickle-shaped ornaments are often hung on Christmas trees, and many people believe that the tradition began in Germany. However, many Germans haven't even heard of the pickle tradition. Other stories claim that pickles brought various poor, unfortunate souls back to life on Christmas, but they seem pretty far-fetched. Odds are, this one is just a tradition invented by an ornament-seller.
7. Tinsel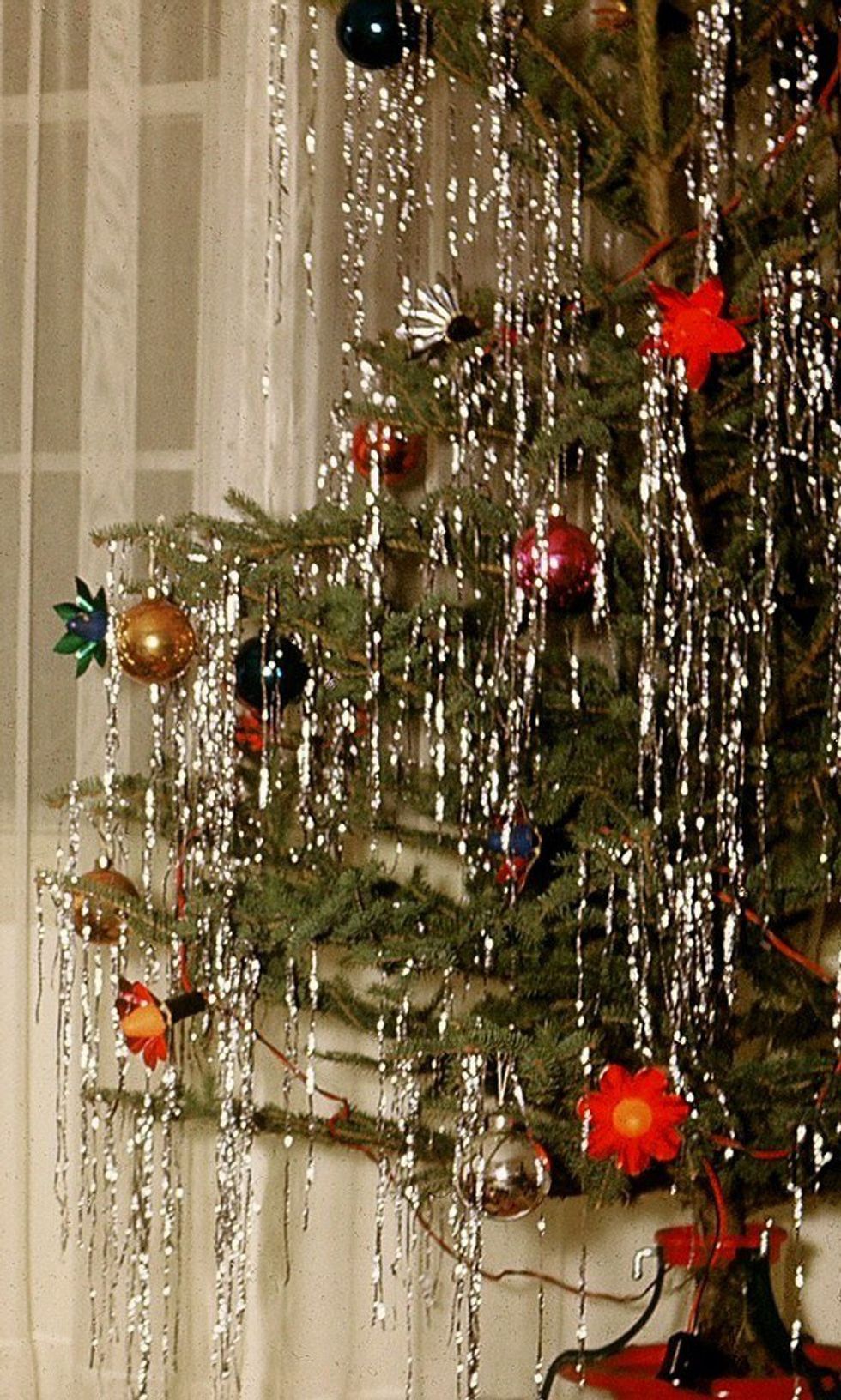 Tinsel was originally made of silver, and was pretty heavy and expensive, so it wasn't ideal for most people to decorate with. The legend is that when poor, deserving families went to bed with undecorated trees before Christmas, a Christmas spider would cover the trees in webs that would turn to silver overnight. Some versions say that the change happened on its own, others say that the light transformed the webs to silver, and yet others accredit Saint Nick for doing it.
8. Flying Reindeer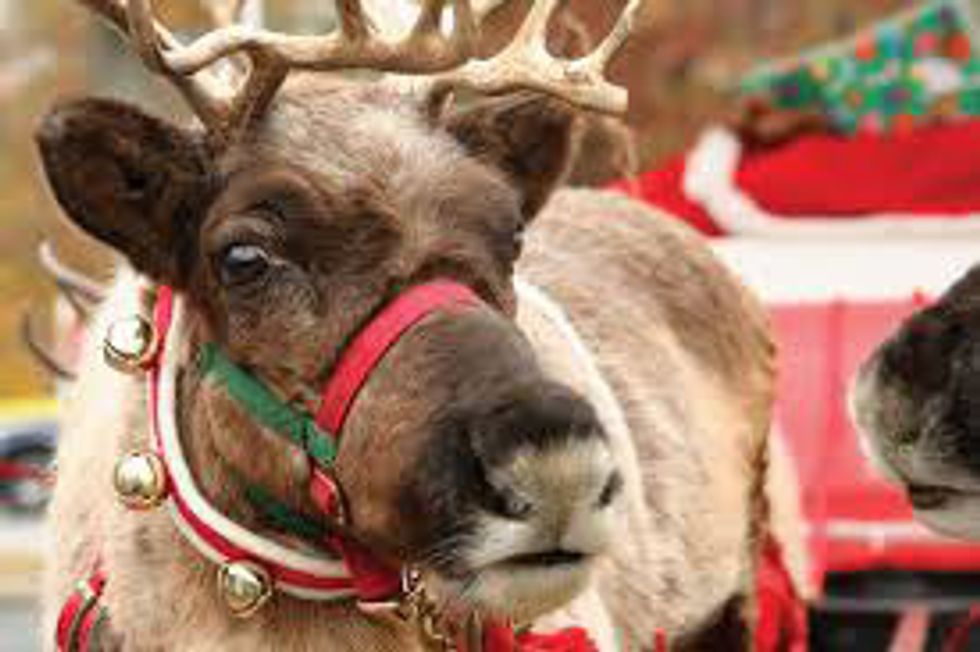 The flying reindeer concept is a little harder to trace than other traditions. What we know is that the person who was originally referred to as Saint Nick traveled via a white steed. It was not specified what animal propelled Santa's sleigh in early accounts of the holiday, but in the early 1800s a story popped up in New York which claimed the animals were reindeer. Most people had never heard of such a thing, as the Arctic was still largely unexplored. So, because the reindeer seemed so mysterious and majestic (and probably white like the steed), it is likely they were correlated with pulling the sleigh.
9. Red And Green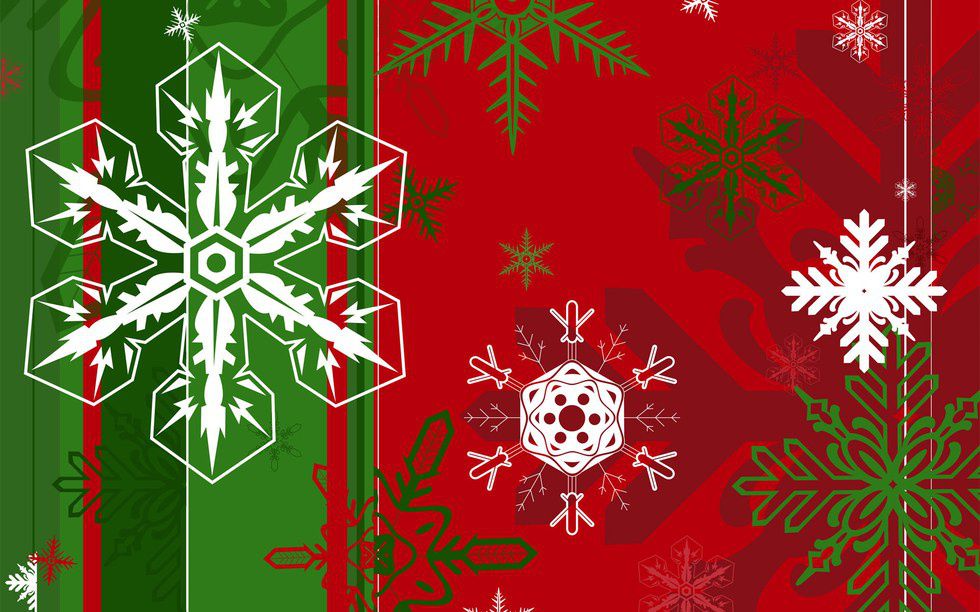 The colors red and green have come to represent Christmastime. Red represents the religious aspects of Christmas: the blood of Jesus, the apple that caused Adam and Eve to fall, and the robes of Bishops. Green represents the pagan viewpoint of the solstice: green plants like ivy, fir, and mistletoe (which are green in the winter) serve as a reminder that the harsh winters wouldn't last forever.
10. Christmas Lights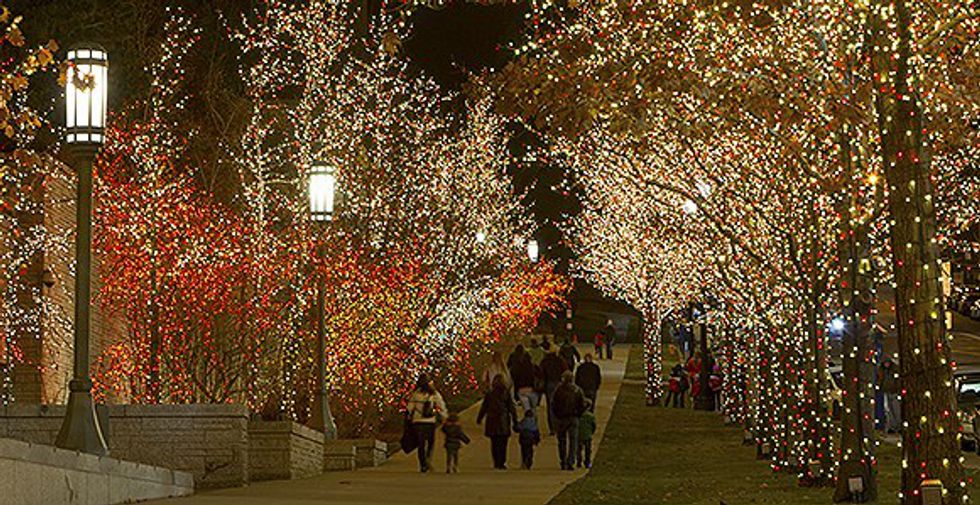 Christmas candles, of course, were originally very utilitarian: they kept the house lighted and somewhat heated during the cold, dark winters. But electric Christmas lights had a different origin. Thomas Edison wanted to promote his invention: the lightbulb. So, naturally, he covered his laboratory in Menlo Park with the new incandescent lightbulbs. To passengers on trains traveling along the nearby railroad, the lights were basically a Christmas miracle. And, of course, after that they caught on in a major way (capitalism and Christmas certainly go together).