Everyone knows Brooke Davis, whether you love her or hate her she is rumored to change the world one day. If you are a One Tree Hill fan than you definitely have had your ups and downs with the character. Here are ten of her best quotes: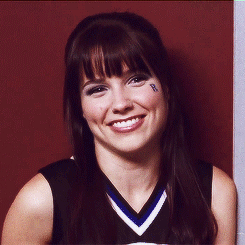 1. "There's a day when you realize that you're not just a survivor, you're a warrior. You're tougher than anything (life) throws your way."
2. "Don't cry for a guy, let a guy cry for you. Cause girls give and forgive, but guys get and forget."
3. "If you had a friend that you knew you'd never see again, what would you say? If you could do one last thing for someone you love, what would it be? Say it. Do it. Don't wait. Nothing lasts forever."
4. "At the end of the day, you are who you are, and it's probably who you've always been."
5. "People are going to label you. It's how you overcome the labels, thats what matters."

6. "And once you lose yourself you only have two choices: find the person you used to be or lose that person completely."
7. "Love can be for a boy or a girl or a place or a way of life, or even for a family, but where you find it is up to you."
8. "Life kicks you around sometimes. It scares you and it beats you up, but there's a day when you realize that you're not just a survivor, you're a warrior."
9. "We all could use a little hope sometimes, you know? That feeling that everything is going to be okay."
10. "I stopped letting boys define me and started believing in myself."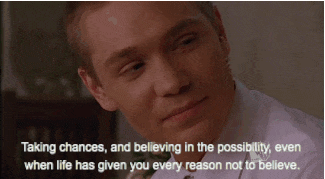 If you were going to look up to any fictional character that character would be Brooke Davis. She is a true definition of that everything turns out okay. She is such an inspirational character who was always unapologetically herself. She would stand up for what she believed in, she would stand up for herself, and even her family and friends even when they gave her every reason not to. She was always there.