Winter break is a wonderful thing. It means the holidays are upon us, there are decorative lights (and hot chocolate) everywhere, and best of all: no classes! So while you're taking this time to wind down and catch up on some much needed rest and relaxation, here are a few books I recommend you curl up with.
1. If I Stay - Gayle Forman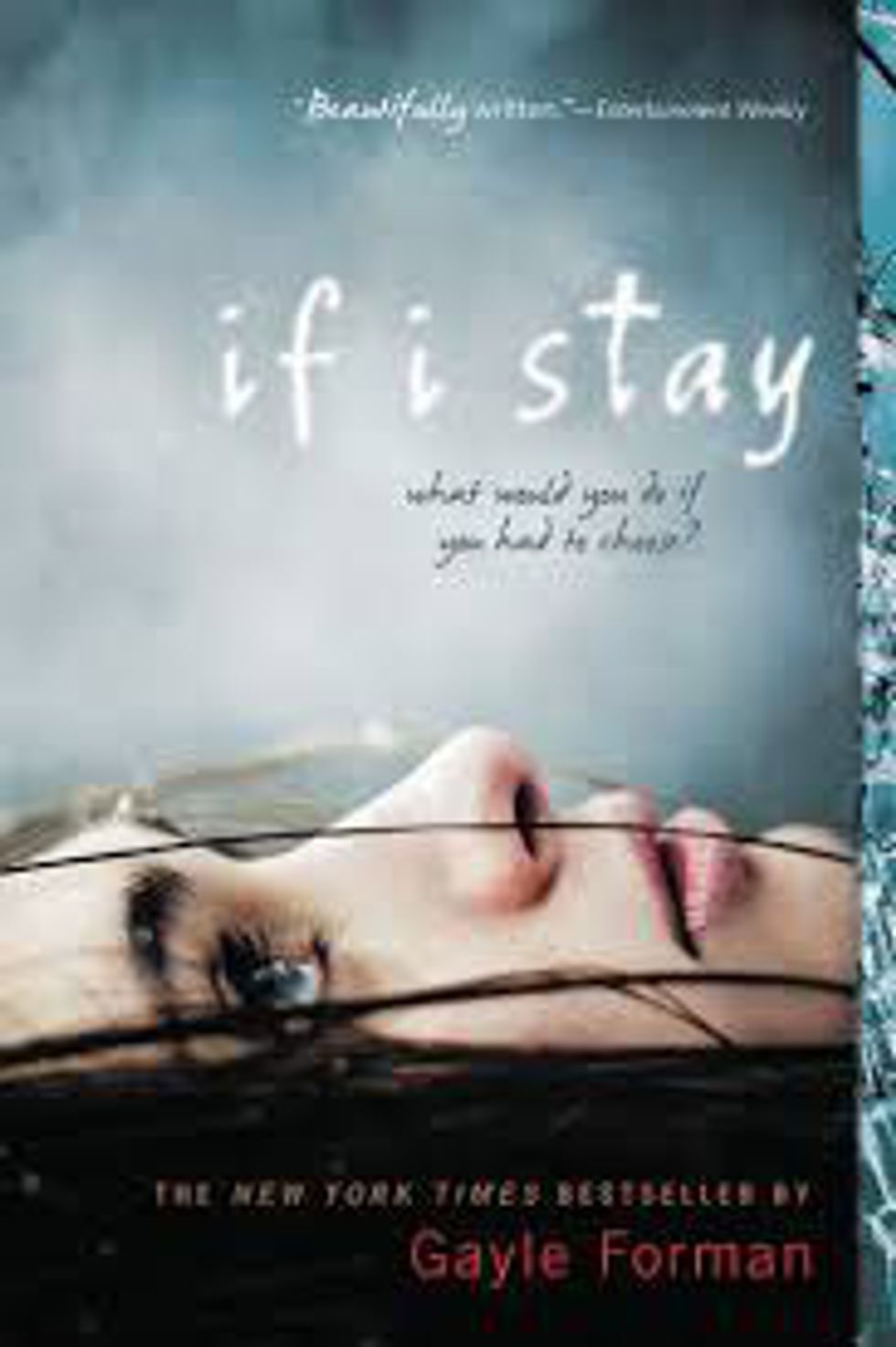 I'm a little biased when it comes to this book because it is my favorite book of all time. I read it for the first time in seventh grade way back in 2009 and I could not put it down. It tells the story of Mia Hall, a young and very talented cellist, and her life with her family and boyfriend Adam Wilde. However, one snowy day causes her life to take a turn for the worst when her family is in a fatal car accident. The chapters in this novel flip back and forth between the past and the present while keeping you on your toes about whether Mia will choose to stay on this earth or not. In order to find out, get your hands on this book as soon as possible! PS: make sure you read the book before you see the movie!
"Sometimes in life you make choices, and sometimes choices make you."
2. Everyday - David Levithan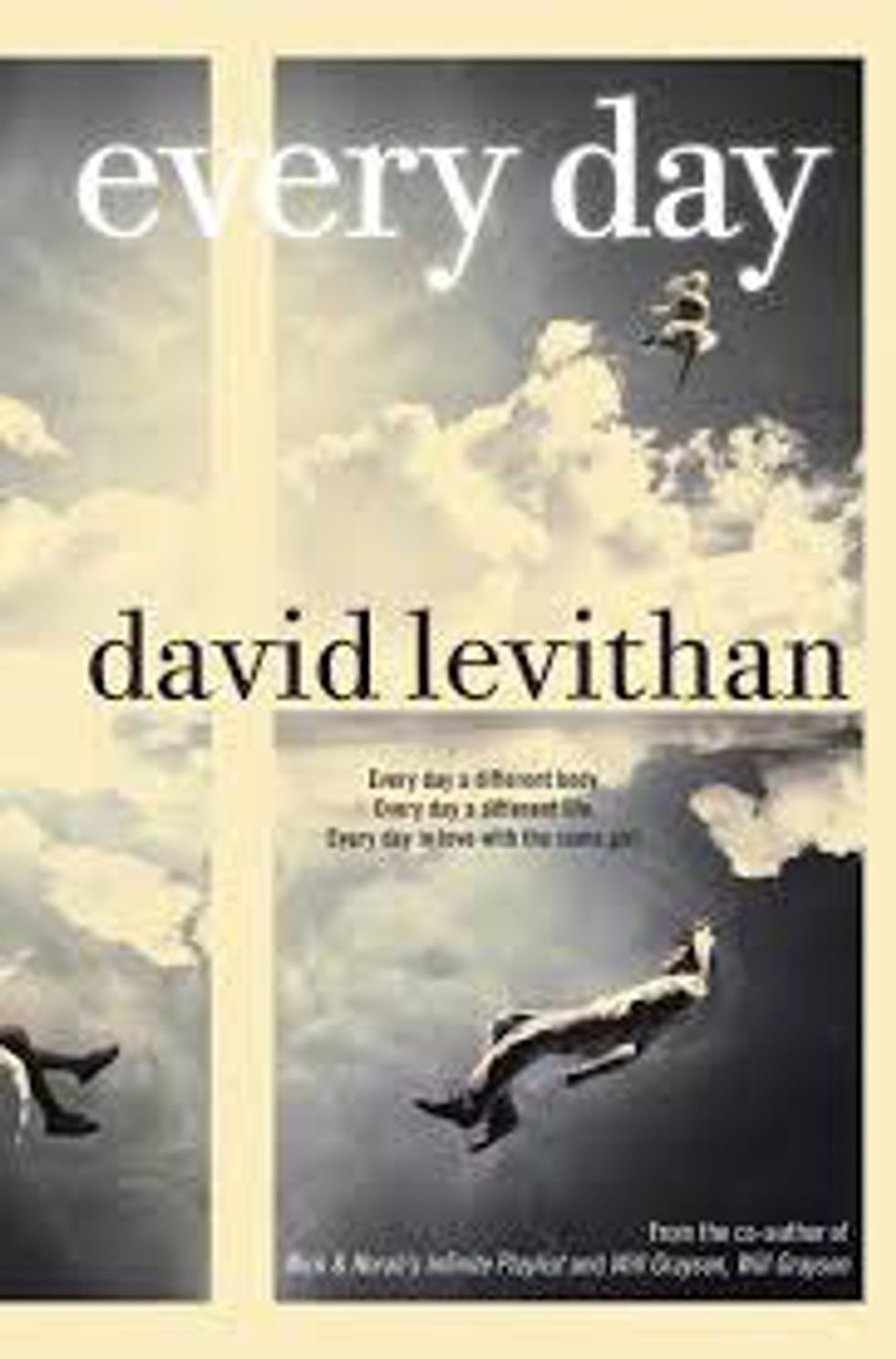 Everyday tells the story of A, a soul who enters the body of a new person every single day. Not one day is ever the same. However, one morning A wakes up in the body of a teenage boy (Justin) and falls in love with Justin's girlfriend named Rhiannon. When A is in Justin's body, his air about him is different and Rhiannon picks up on it. Desperate to keep in touch with Rhiannon, A tries to find new ways to get in touch with her after their day together. Read this book to follow their journey of love, confusion, mystery, and adventure.
"If there's one thing I've learned, it's this: We all want everything to be okay. We don't even wish so much for fantastic or marvelous or outstanding. We will happily settle for okay, because most of the time, okay is enough."
3. I Was Here - Gayle Forman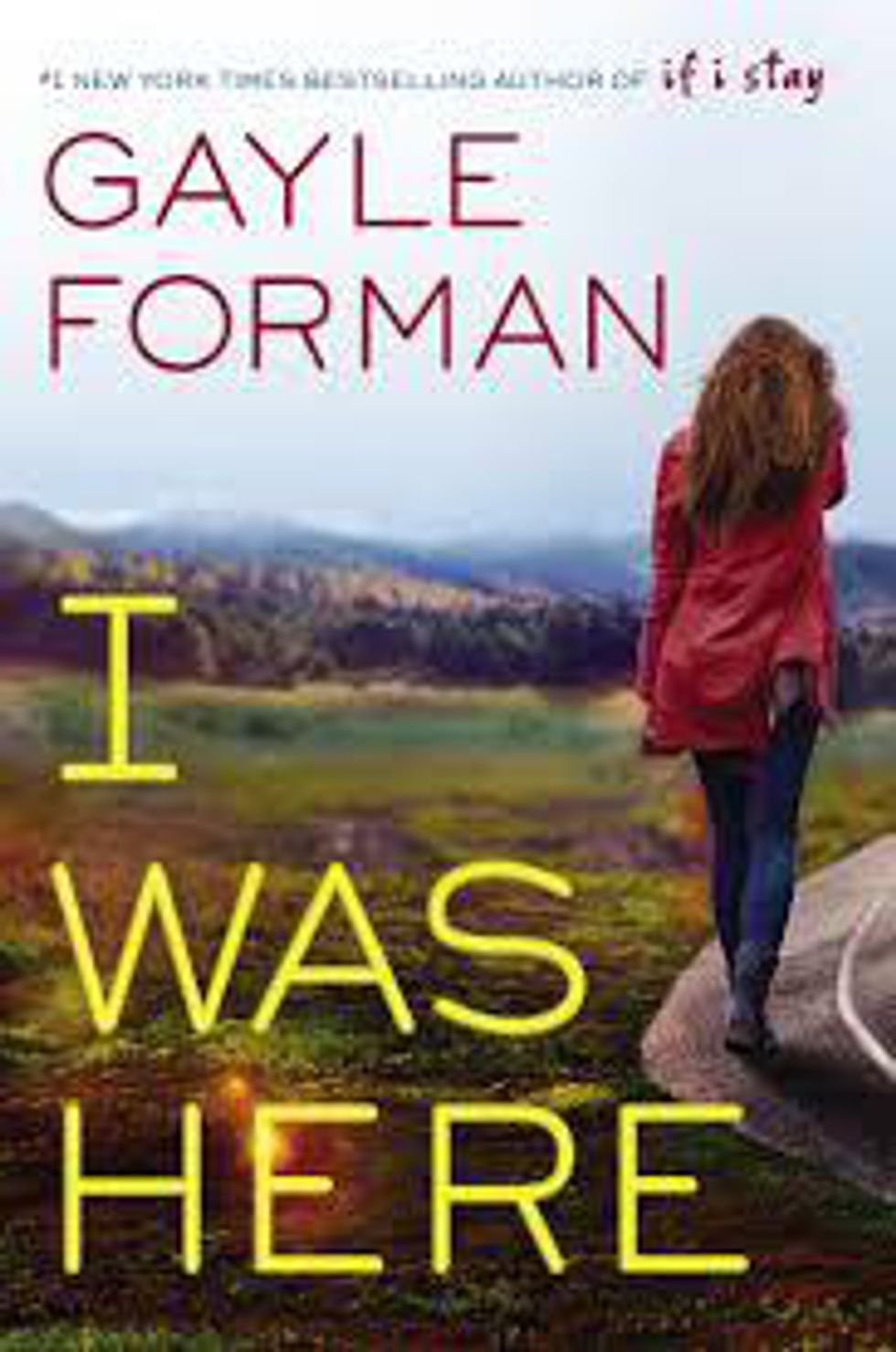 I Was Here
tells the story of Cody, a teenage girl who deals with the aftermath of her best friend Meg's suicide. Cody strives to find answers as to why Meg did it. She travels to Meg's college to bring home her belongings and speaks to Meg's former friends and roommates searching for any clues she can get. Cody creates a surprising friendship and relationship with a boy she initially thought was the cause of Meg's death. However, the actual reason is shocking but you'll have to read to find out!

"It's funny how once you start pretending, you realize how much everyone else is too.
4. Harry Potter Series - J.K. Rowling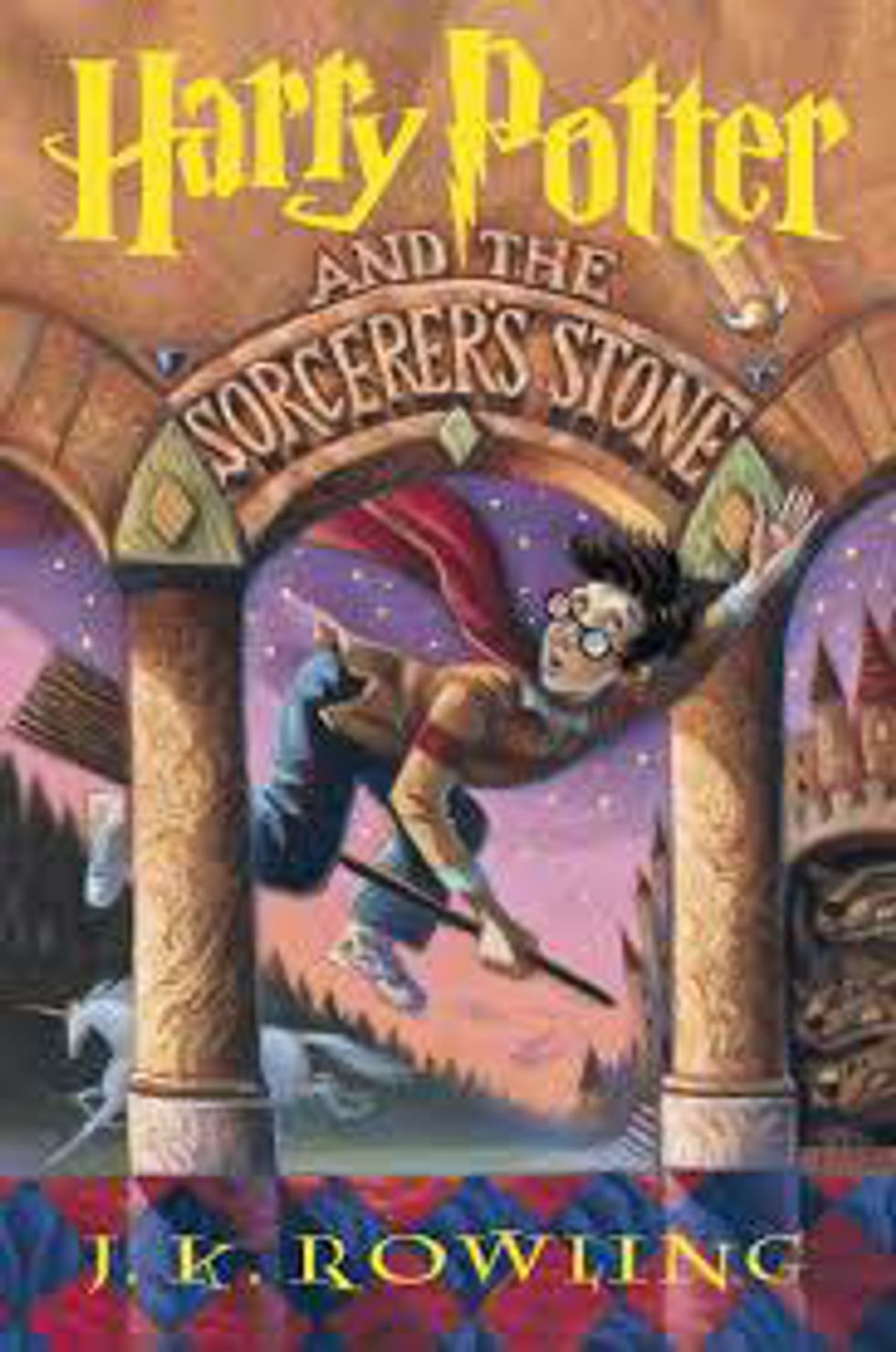 The
Harry Potter
series tells the story of a young orphaned boy, whom on his eleventh birthday finds out he is a wizard. Harry goes on to attend Hogwarts School of Witchcraft and Wizardry and meets his two best friends, Ron Weasley and Hermione Granger. The series takes you through the trio's seven years at Hogwarts and all their crazy adventures. There are seven books and eight movies to the series:
Harry Potter and the Sorcerer's Stone, Harry Potter and the Chamber of Secrets, Harry Potter and the Prisoner of Askaban, Harry Potter and the Goblet of Fire, Harry Potter and the Order of the Phoenix, Harry Potter and the Half-Blood Prince,
and
Harry Potter and the Deathly Hallows.
The books become longer as you go farther, but it is worth the read!
"But you know, happiness can be found even in the darkest of times, if one only remembers to turn on the light."
5. Gifts from the Sea - Natalie Kinsey Warnock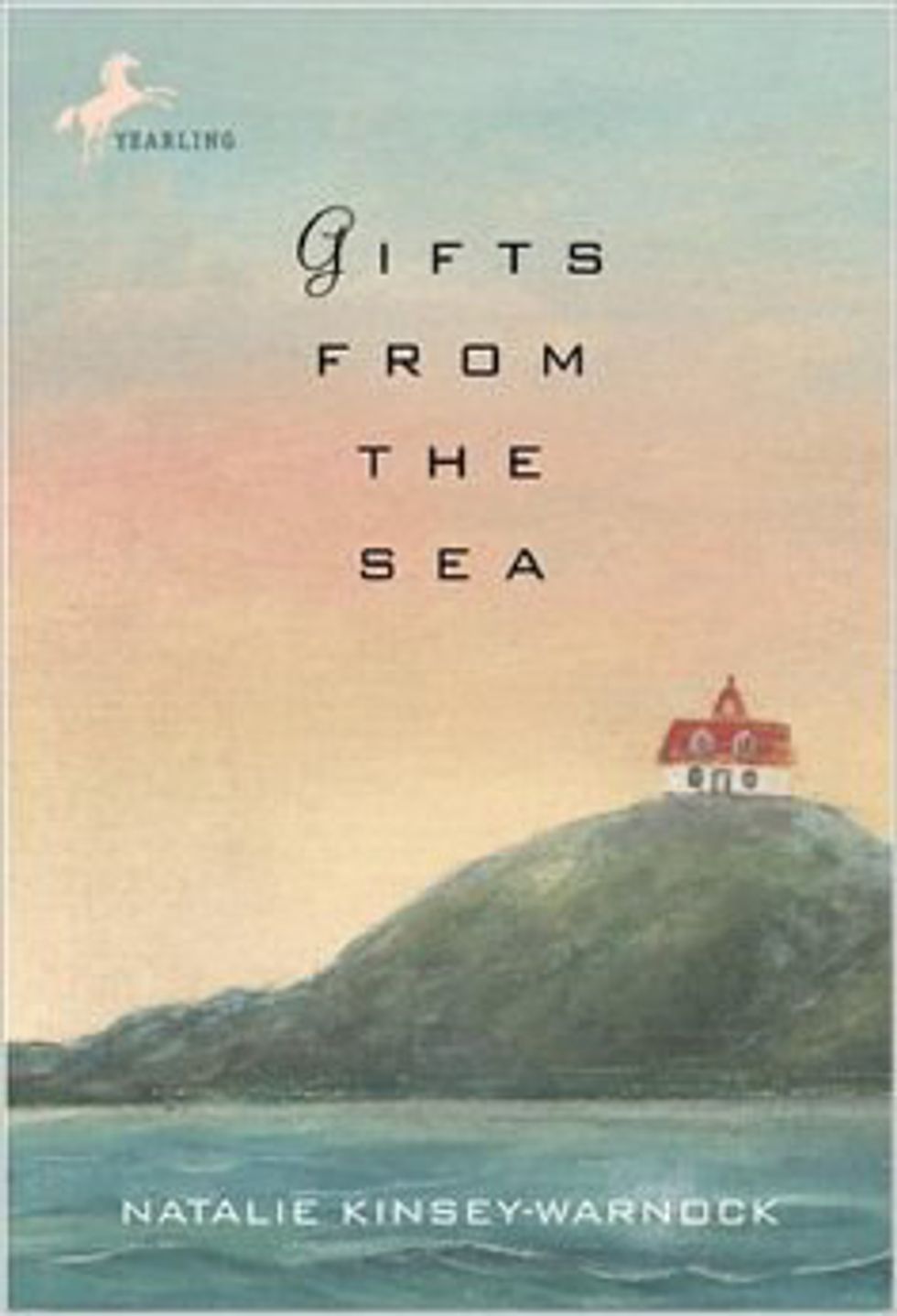 More of a book for younger readers, this short story tells the tale of young girl named Quila MacFarlane who lives with her father - a lighthouse keeper - on Devil's Rock after her mother's passing. One day, two mattresses strapped together with a baby in between them wash ashore. Quila takes the baby in, cares for her, and names her Celia, meaning "gift from the sea." Two years later there is an unexpected visitor who may change life for Quila as she knows it, all over again.
6. The Five People You Meet in Heaven - Mitch Albom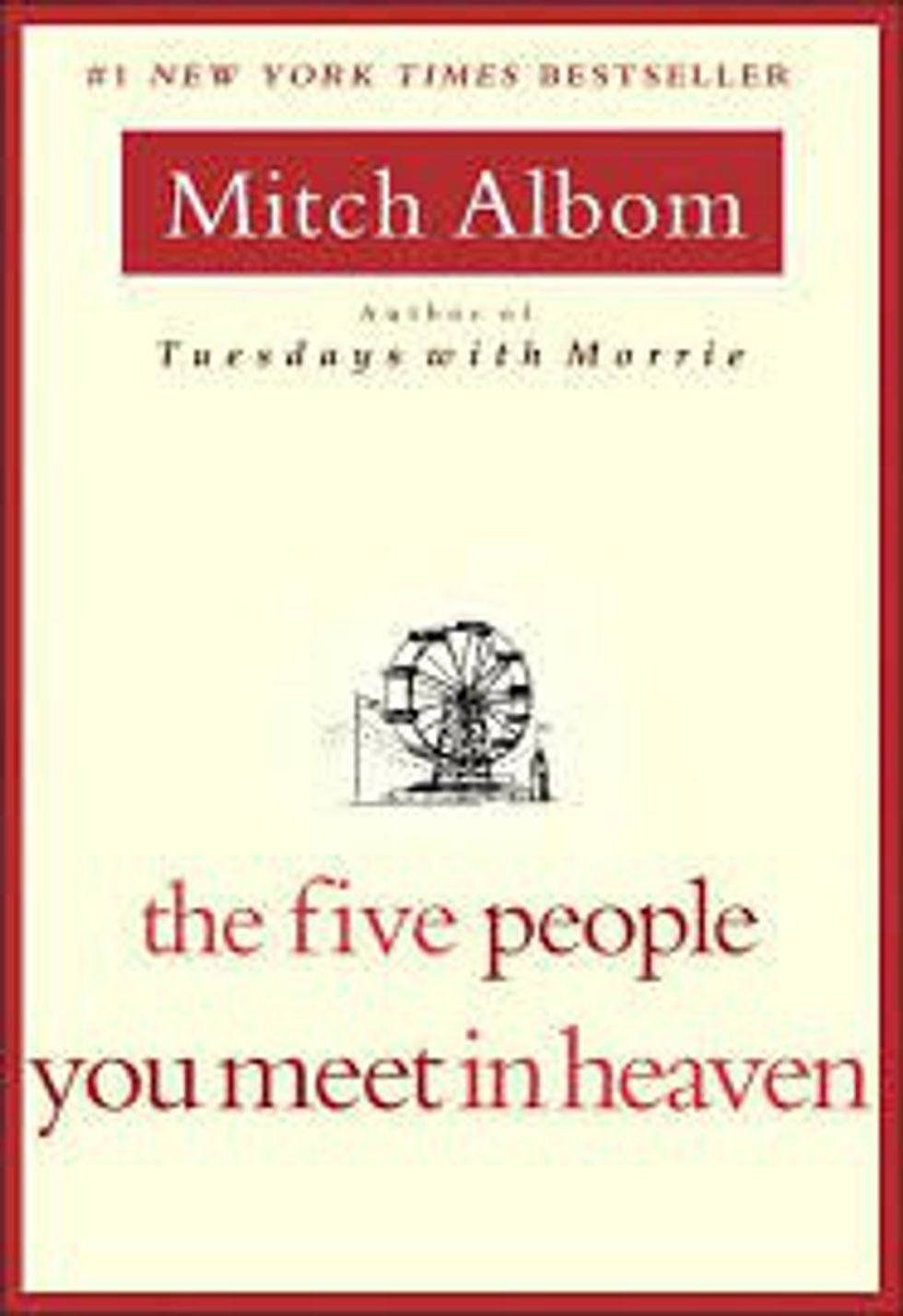 This book changed my outlook on life. It tells the story of an amusement park mechanic named Eddie and the five people he meets in Heaven after an accident at the boardwalk where he works. Each of the five people are someone that have either affected Eddie in some way during his life, or were affected by Eddie at some point in their lives. This book helped me to realize that everything really does happen for a reason. People come into your life for many different reasons, and this book may help you to understand why certain people come and go and the lessons they may teach without you even realizing them at first.
"All endings are also beginnings. We just don't know it at the time."
7. The Notebook - Nicholas Sparks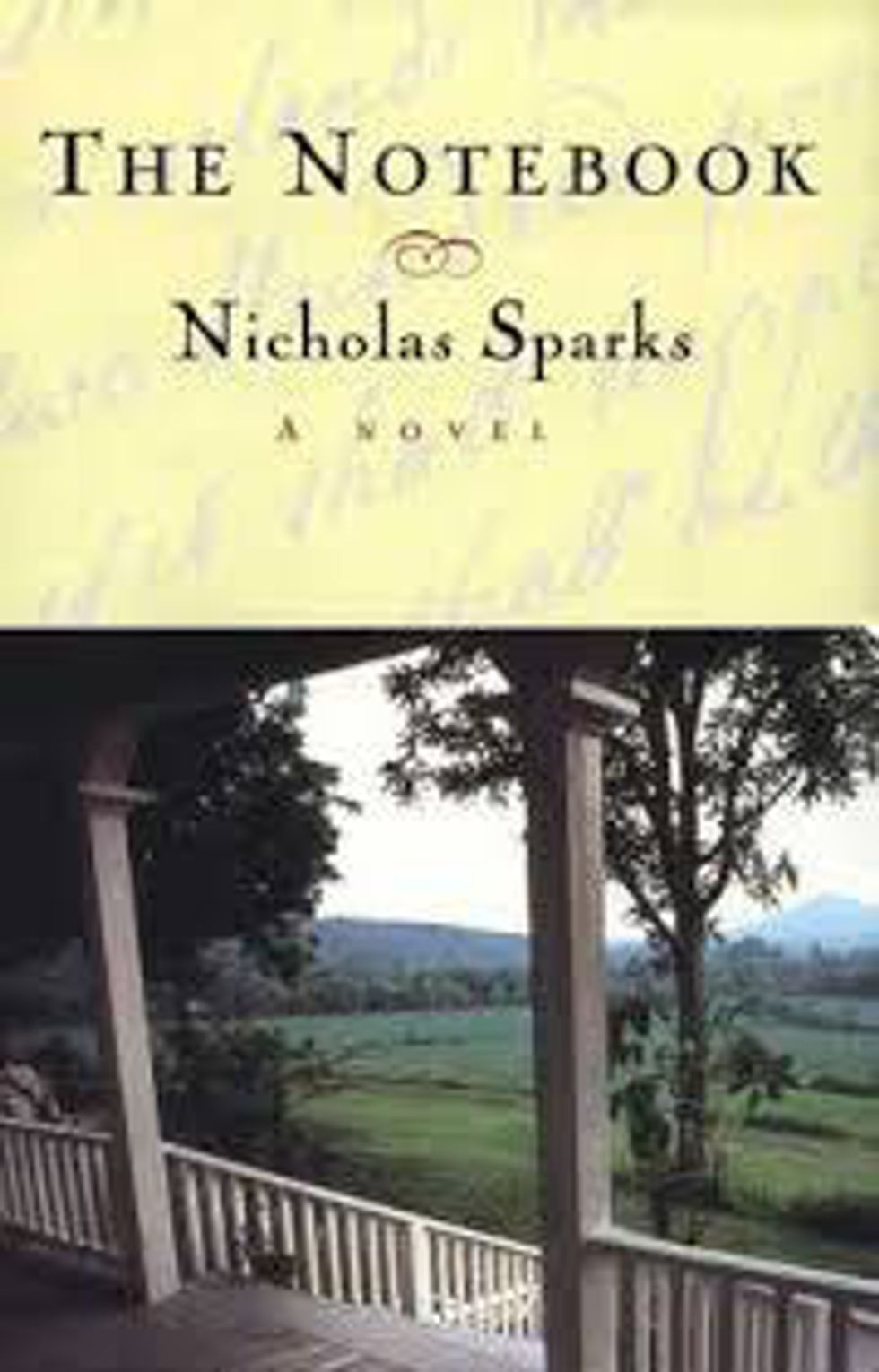 Yes, one of the most popular rom-coms of our generation is of course written by Nicholas Sparks. The Notebook tells the story of Noah and Allie and their struggle to keep their love as teenagers and then later on as adults. This book will break your heart, make you cry, make you happy, and possibly believe in love again (as corny as that sounds). Seriously though, you need to read this book if you love the movie and have yet to read it.
"You can't live your life for other people. You've got to do what's right for you, even if it hurts some people you love."
8. Paper Towns - John Green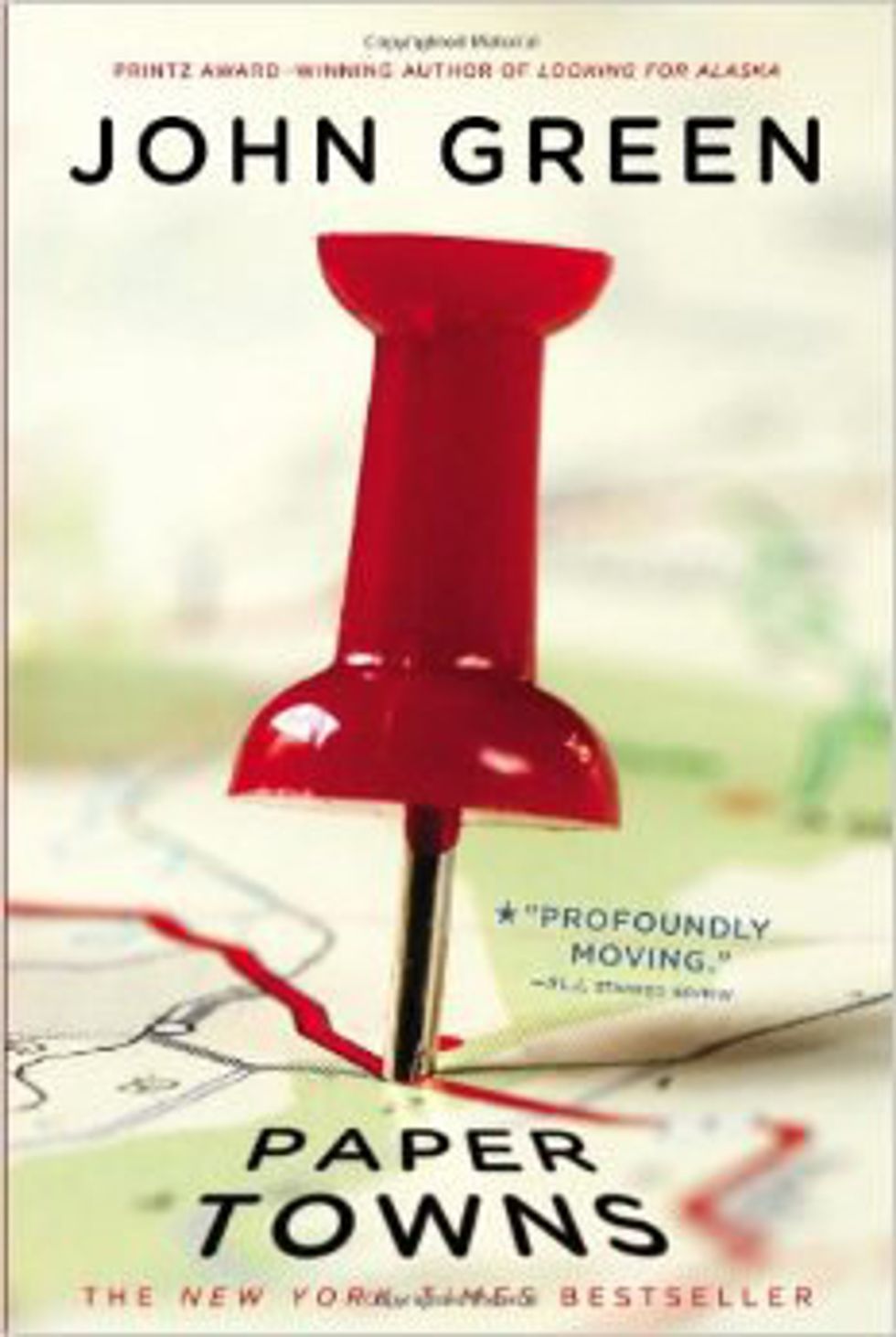 Paper Towns tells the tale of shy Quentin and popular Margo and their wild adventure the night before Margo disappears. Quentin has been in love with Margo forever and when she disappears one day he is determined to find her. He believes she left clues behind for him to find her and he grabs his friends and embarks on a cross-country search to find the girl he loves.
"Margo always loved mysteries. And in everything that came afterward, I could never stop thinking that maybe she loved mysteries so much that she became one."
9. The Fault in Our Stars - John Green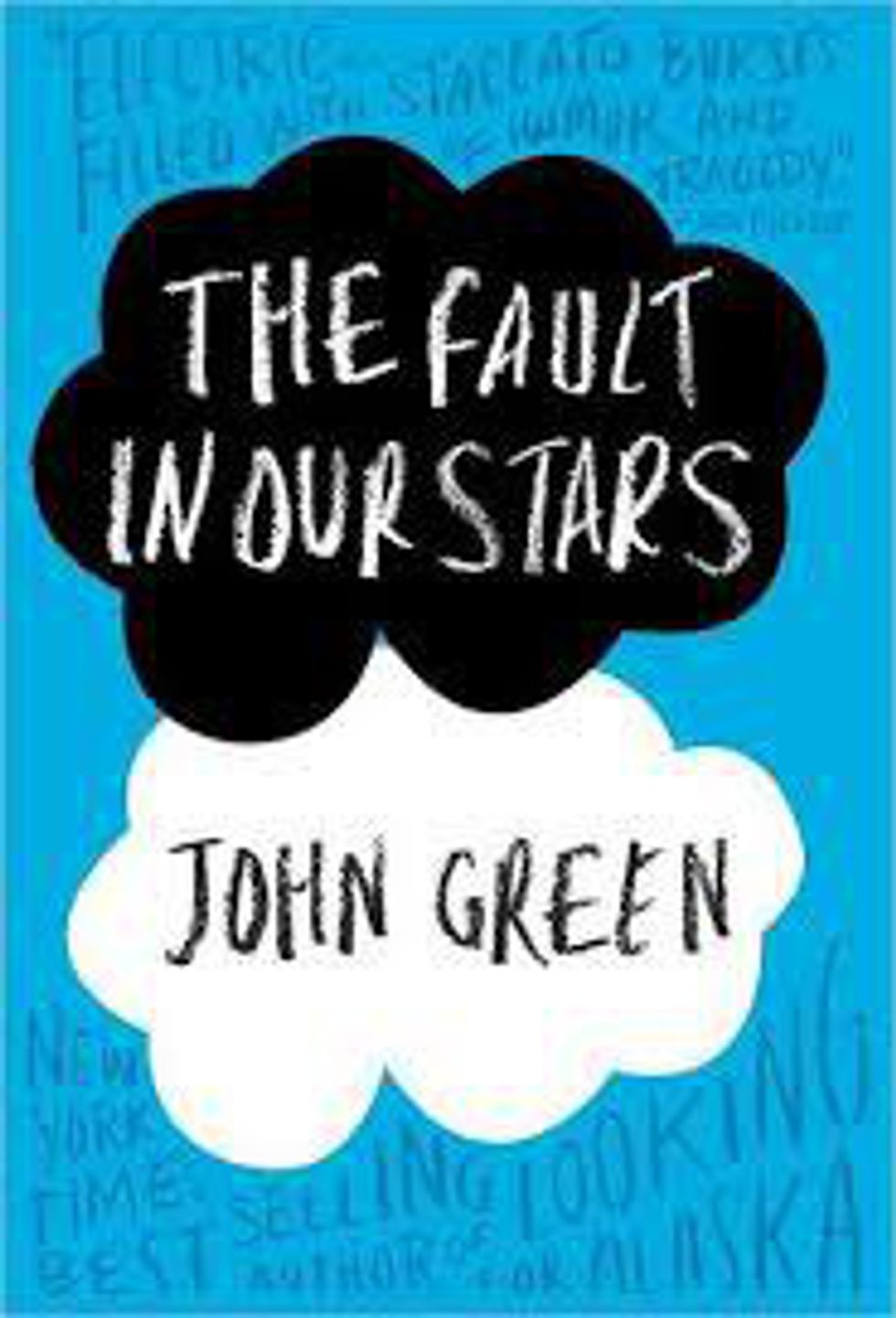 TFIOS
tells the story of Hazel Grace Lancaster who struggles with cancer and her mom wanting her to go to a teen support group. One night at the support group, she meets Augustus Waters who changes her life forever. The two fall in love and deal with the unfortunate illness they have both been struck with. Augustus takes Hazel to places she has never been (literally) and makes us all fall in love. I don't want to give away the plot too much so you will just have to give this novel a read!
"You don't get to choose if you get hurt in this world...but you do have some say in who hurts you. I like my choices."
10. Annexed - Sharon Dogar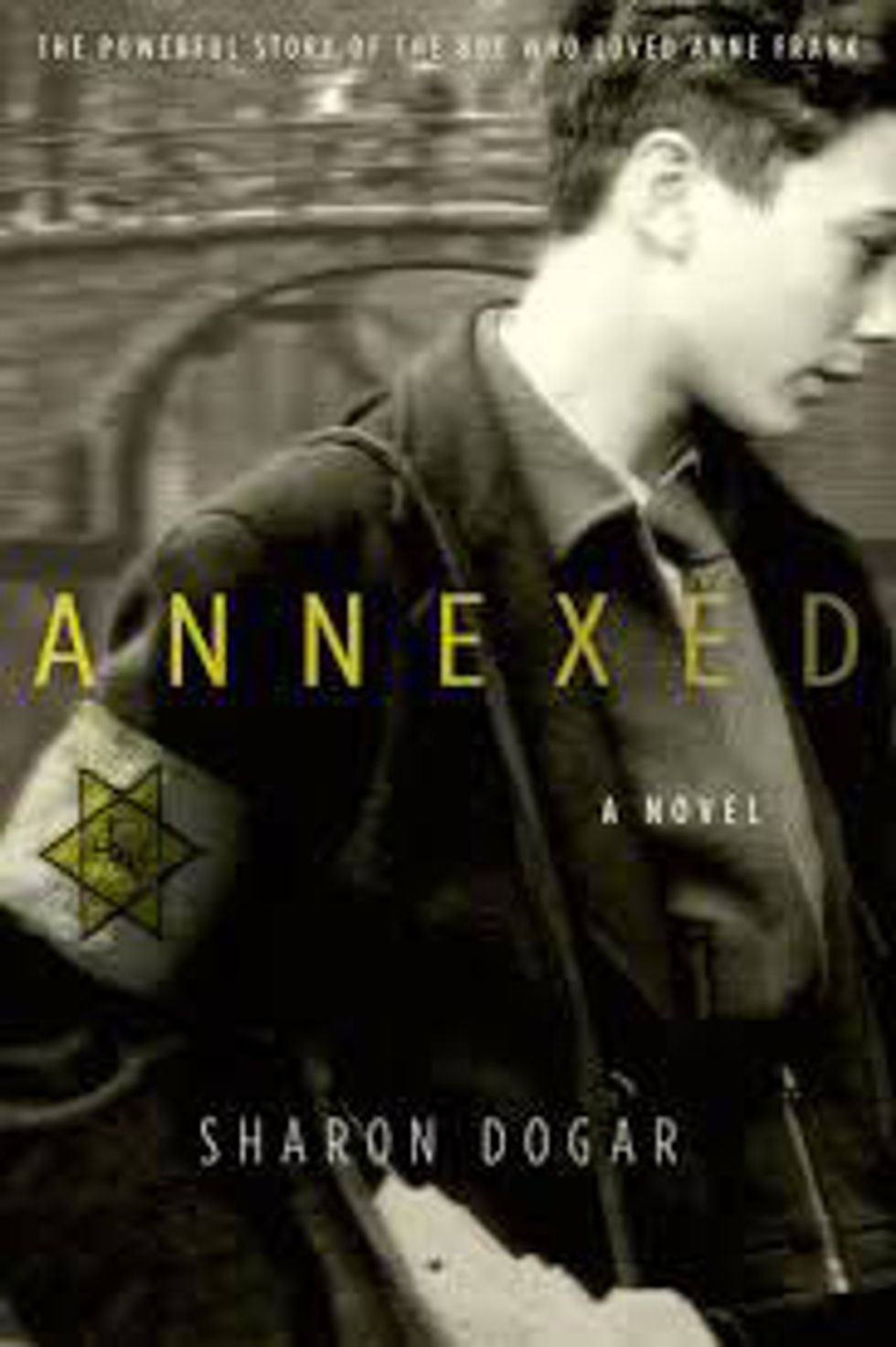 A personal favorite,
Annexed
explores what might have been Peter's perspective of living in the Annex with Anne Frank and their families. This novel shows Peter's changing emotions towards Anne and the whole situation his family was put in. Peter goes on to share past the betrayal and into his time at the Auschwitz death camp. This novel is fictional but very interesting, I suggest opening your mind to how Peter saw the world during WWII.
"I'm scared. Scared I'm a coward. Scared we're trapped. Scared we'll be caught. Scared that it's my own ghost standing at the bottom of the stairs, waiting for me...That is it - all that's left of my life."
Hopefully you have found a new book to dig your nose into! Happy holidays everyone and enjoy your break!