With summer just around the corner, I'm tired of hearing about all the negative things going on in this world. Between the masses of corrupt politicians and wars that seem to have no end, it's easy to become cynical or to wonder what's the point of enjoying life when "bad" news is constantly shoved down our throats.
But it's not all bad. There are moments in life when people come together to create art, love, happiness, magic and beauty. Those are the moments that make me realize that the human race isn't all that bad and that when we come together to create, it makes all the negatives in life seem to vanish just for a little while. So here are some amazing festivals that celebrate the "good" in life around the world.
1. The Harbin International Ice and Snow Sculpture Festival

Real life or "Frozen"? The Hardin International Ice and Snow Sculpture Festival is the largest in the world that takes place in Harbin, China with the world's biggest ice sculptures. Yes, that colorful, glowing castle in the image above is made out of ice. Started in 1963, the month-long festival is split up into two sections—Sun Island: which features giant snow sculptures and Ice and Snow World, which opens at night and features illuminated full size buildings made from blocks of ice taken from the Songhua River.
2. Up Helly Aa

In contrast to China's cold festival, Up Helly Aa are the variety of fire festivals held in Scotland in the middle of winter to mark the end of the Yule season. This tradition originated during the 1800s and continues today.

3. Holi

The Hindu Spring Festival in India known as Holi is the festival of colors and sharing of love. The two-day festival is split up into Holika Dahan— when the people pray around a bonfire so that their internal evil will be destroyed and the second day Rangwali Holi—
which is the carnival of colors when people color each other with colorful powders and water. Everyone is fair game during this epic color fight and it takes place in the open streets where there is music, singing, dancing and a lot of laughter.
4. Carnevale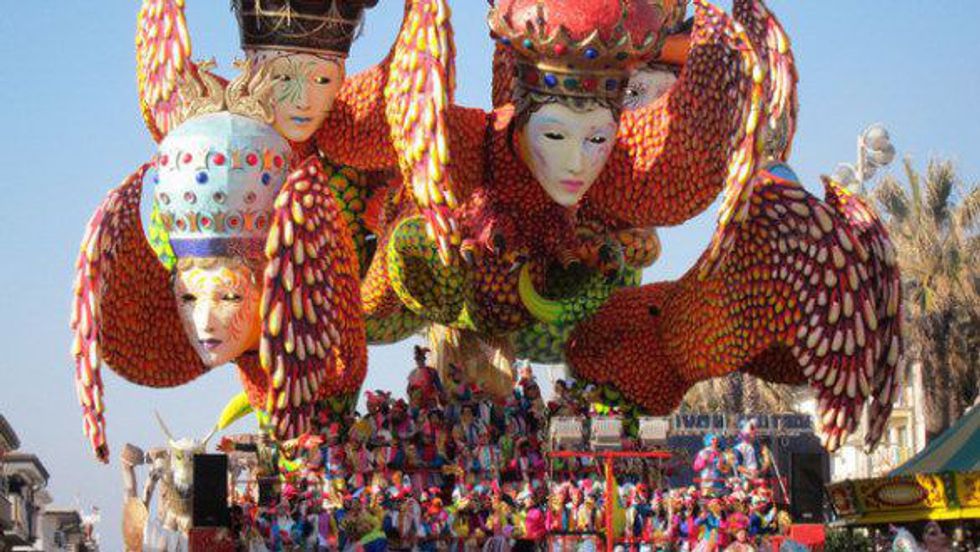 Carnevale, or as we call it in the United States, Mardi Gras, is a festival celebrated in multiple places around the world 40 days before Easter. In Italy, Carnevale is a huge winter festival with parades, masquerade balls, music and parties. Interestingly enough, even though this celebration is connected with Catholicism, is has pagan festival and celebration roots.
5. The Taiwan Lantern Festival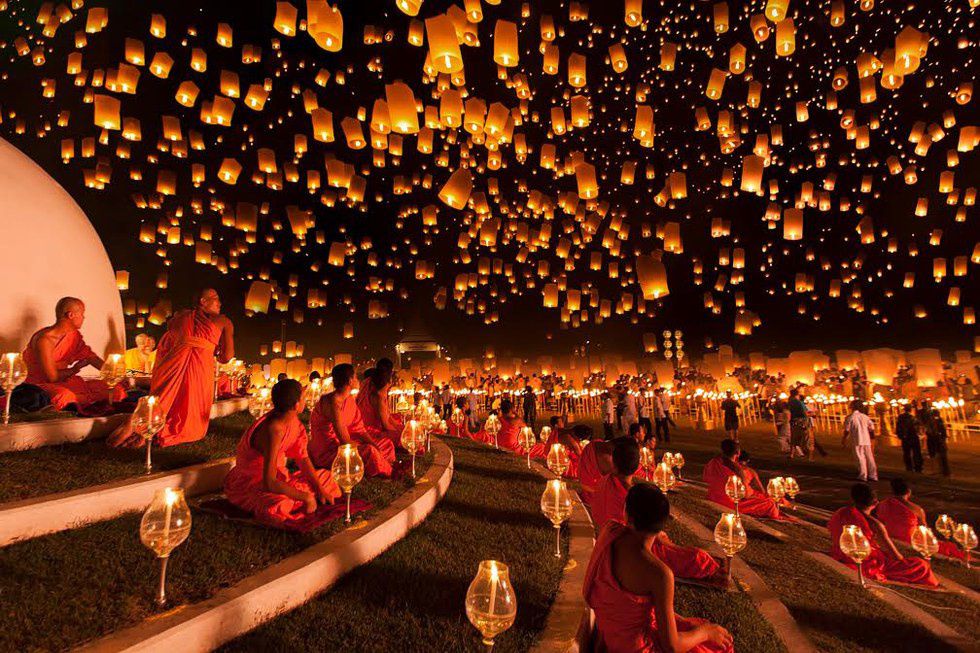 During the Taiwan Lantern Festival, thousands of lanterns decorated with wishes and images related to the owner are released in the sky over the Pingxi District in Taiwan.
6. Tomorrowland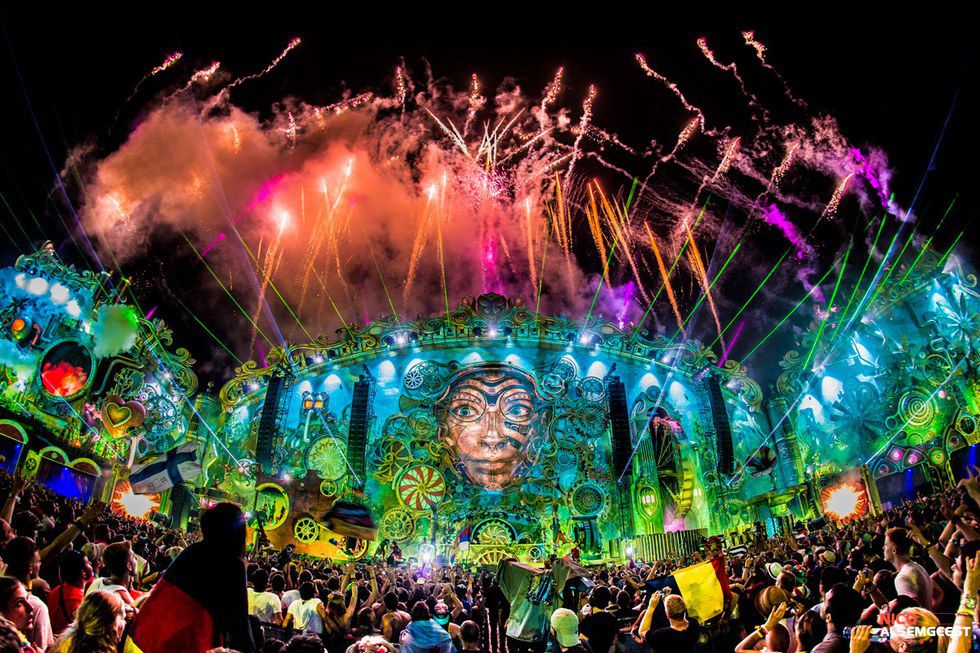 It makes sense that the biggest electronic music festival in the world takes place in a town called Boom in Belgium. Tomorrowland is known for their outlandishness and gorgeous stage designs.

7. La Tomatina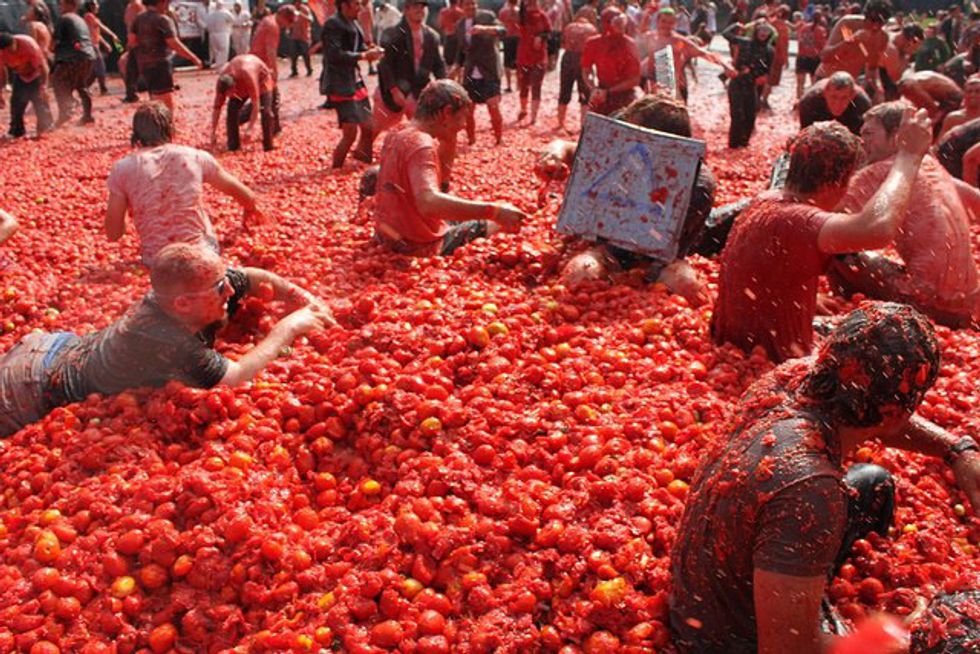 Yes, it's a real thing and no, it's not serious at all. My boyfriend, who has a deep hatred of tomatoes, would probably cringe at the photos of La Tomatina held in Bunol, Spain. This "World's Biggest Food Fight" attracts around 20,000 people each year who come to lie in, throw and have fun with over-ripe tomatoes.

8. Albuquerque International Balloon Festival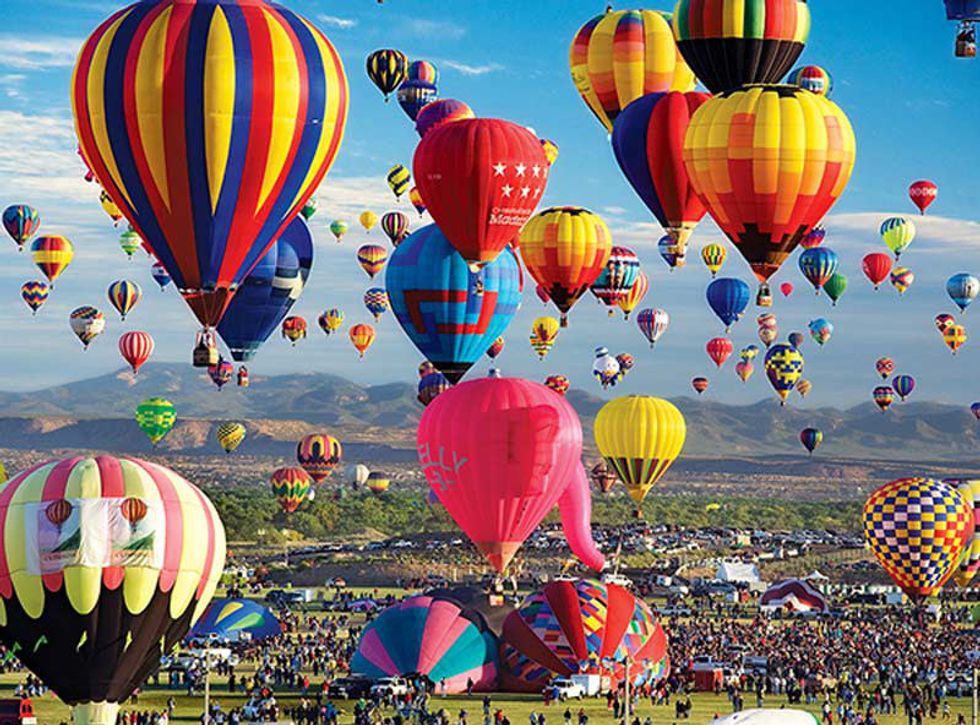 The Albuquerque International Balloon Festival is the largest balloon convention in the world starting in 1972 and has since been one of Albuquerque's largest attractions.

So the next time you find yourself surrounded by the negatives in life, take a step outside and go do something worth telling people about.