"What are you goin' to see, bro?," my friend asks as he's dropping me off to the movie theater.
"Oh, I'm going to see the Lego Movie, man. You wanna come?"
"Nah man, I'm not into kids movies."
It is true there are many movies, animated and live-action, created for and targeted towards children. These are movies with excessively simplistic storylines and very clear "be kind" messages. However, it bothers me immensely when my friends believe that they are too old for animated movies after a certain age. It's no secret that animated films are some of the best films in history ("The Lion King" and "Spirited Away" are two examples of movies that are mainstays in greatest movies of all time lists), and that they feature some of the most beautiful imagery in cinema history. 2014 reminded audiences of this clearly, with the release of "The Lego Movie," revealing that a PG-rated animated movie can still make grown-ups die of laughter, and later on "How to Train Your Dragon 2," revealing that a PG-rated animated movie can still make grown-ups cry.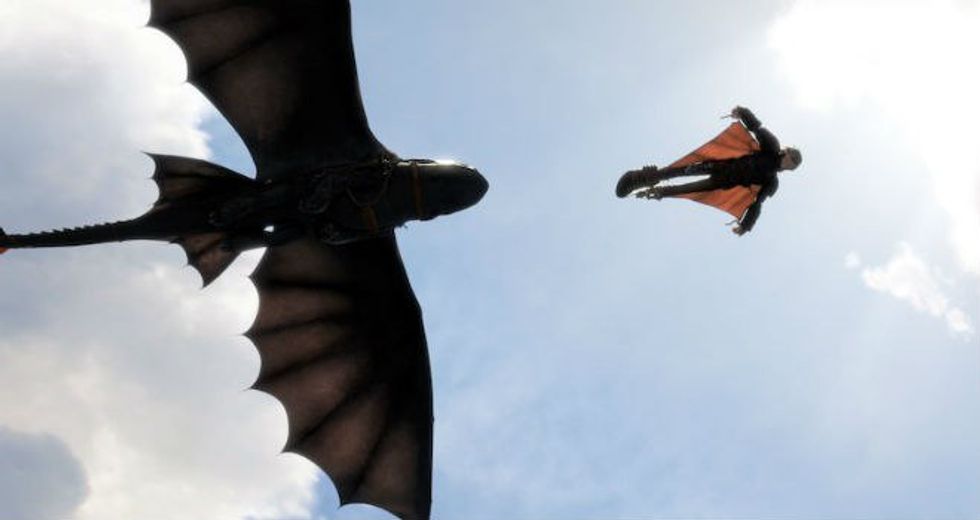 Academy Award nominee "How to Train Your Dragon 2."
Fast forward to 2016, with Disney's 55th animated feature currently murdering the box office, "Zootopia." The film follows a rabbit Judy Hopps who fights societal norms in order to become a "real police officer" in her world's title city. However, as you may have heard, "Zootopia" is much more than Disney's natural fare, its a very thinly veiled social statement, one that is more relevant today with the new Civil Rights era we're facing in America than ever before. The film's message was clear from the film's trailer, which showed Judy being constantly ridiculed for her size and stature as well as teasing an issue between "predator" and "prey," but the actual film's themes can not be denied at all. The film's plot will not be spoiled here, but it is almost shocking how far Disney was willing to go in their point.
"Zootopia" could easily be written off as a kids movie because of its existence as an animated film with kid-friendly jokes and Disney's logo. However, "Zootopia" presents a necessary message for hardcore racists, casual racists and even people — black or white — who don't realize they're being racist. It is a film that is important for everyone to see, but will be largely ignored by people who don't have a child to accompany them. It is also, for good measure, a fantastic film. Calling these films "kids movies" is an easy way to dismiss them as something unimportant to see, when in reality these films are made for everyone.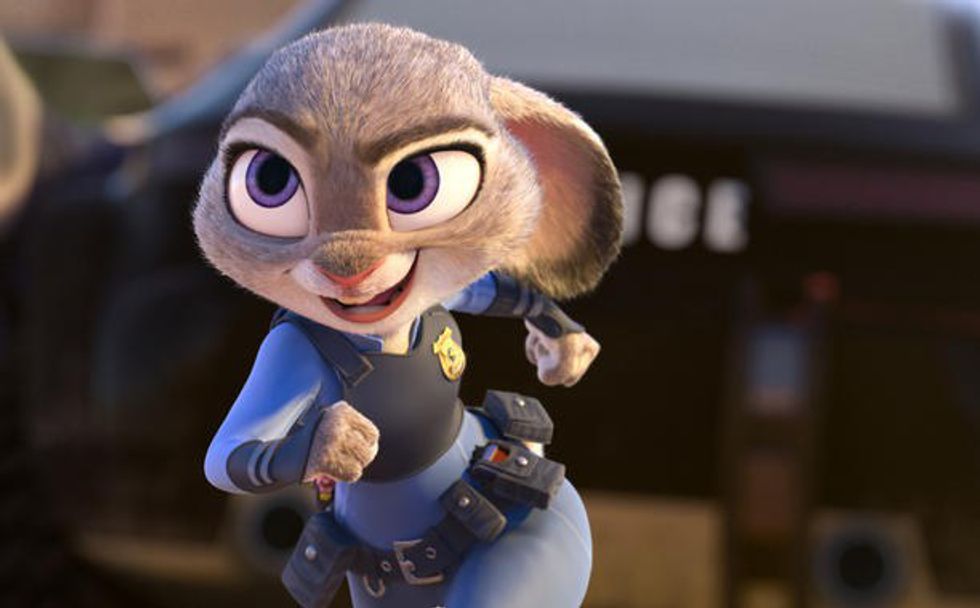 Disney's "Zootopia."
Which brings me to the point of, who cares anyway! Who says that it's wrong to see animated movies after middle school? What makes these films "not for you" anymore after a certain age? Especially in a nostalgia-driven generation, where we still greatly celebrate the films and TV shows we grew up with, it's baffling to hear so many people my age think they're too old for these films. The main point of these films is wonder. These films are meant to be fun, magical, heartwarming and, more often than not, they are. Neglecting these kinds of films because of the "image" being presented unnecessarily rids your life of the joy these films can offer.
In short, friends, whether it will make you think, like "Zootopia," or take your breath away, like "Spirited Away," or any Hayao Miyazaki film for that matter, it doesn't make you cooler to avoid animated films. True, extensive work goes into the making of these films and the end product is often brilliant. So, please go see "Zootopia," "Finding Dory," and "Kung Fu Panda 3," and you'll probably see me — a 21-year old African American male — in the middle row wide-eyed and ready.