The end of the semester is so close, with finals finishing up for some and just around the corner for others. Though these last few days might seem like the longest of the year (honestly, it can't be just me), we can take comfort in the fact that the holiday season is finally here. That means snow, Christmas music, and one more excuse to reach for that extra glass of wine at the end of the day. Lucky for us, there's nothing better than the holiday season here in New York. So if you're looking for some post-finals celebrations or just an excuse to put off doing that final paper for a couple of more hours, here's your go-to guide to Christmas in New York City.
---
1. Ice Skating at Central Park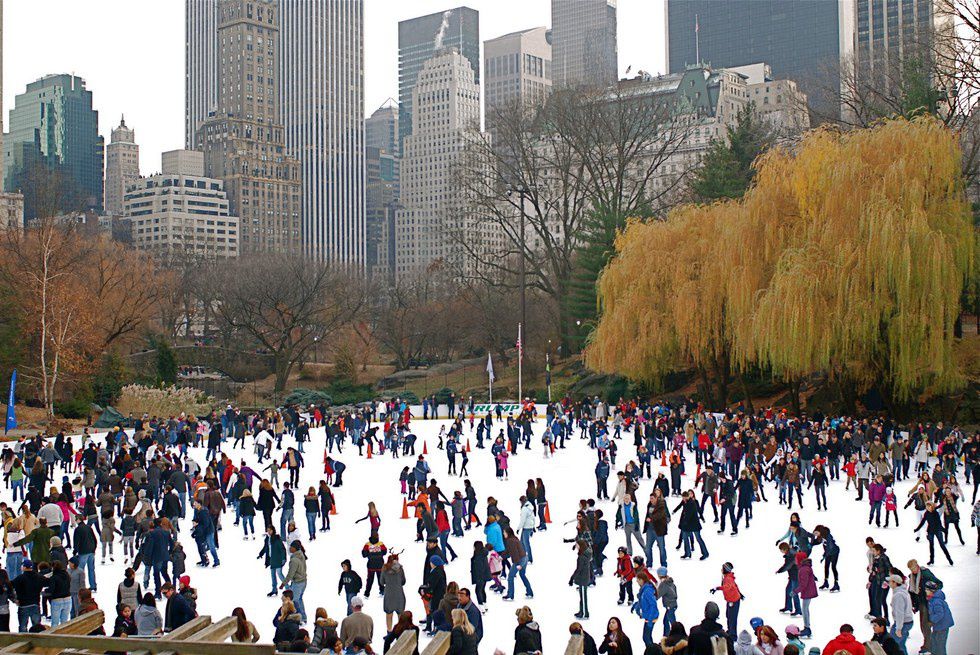 Ice skating at the Wollman Rink up in Central Park is a perfect way to spend an afternoon. Right next to the Central Park Zoo, the Wollman Rink even offers lessons for those skating newbies looking to learn how to stay on their feet while on the ice.
2. Holiday Windows on 5th Avenue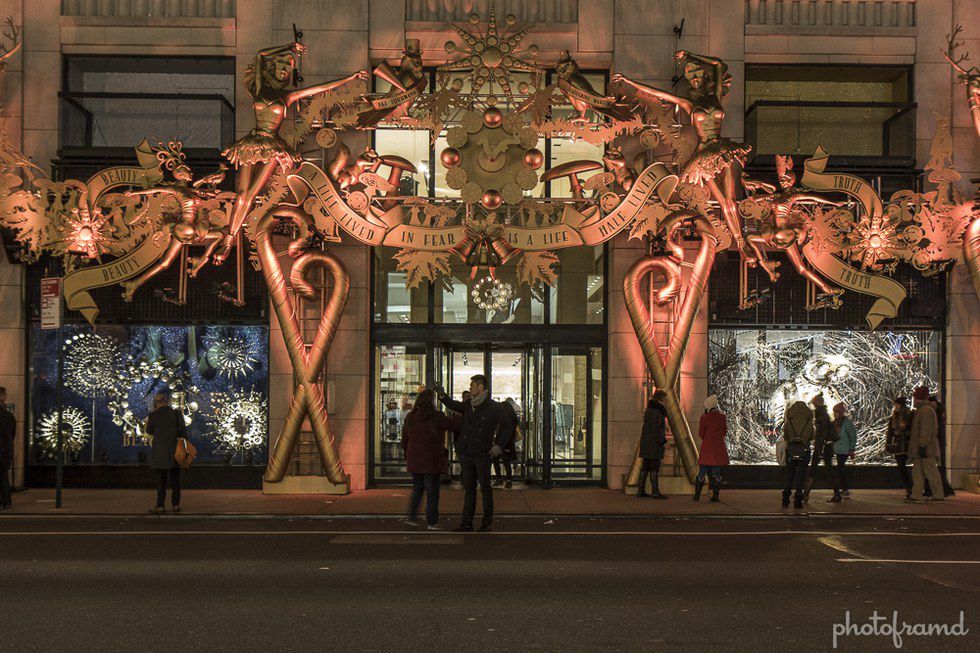 If there's one thing that screams Christmas in New York, it's Fifth Avenue's department stores' holiday window displays. From Bloomingdales in the Upper East Side all the way down to Macy's in Herald Square, walking down the city's iconic Fifth Avenue means being surrounded by millions of lights and intricate decorations all set out to out-do each other during the holiday season. Most notable on the list? Saks Fifth Avenue's display and light show right across from Rockefeller Center's familiar Christmas icon.
3. Christmas Tree at Rockefeller Center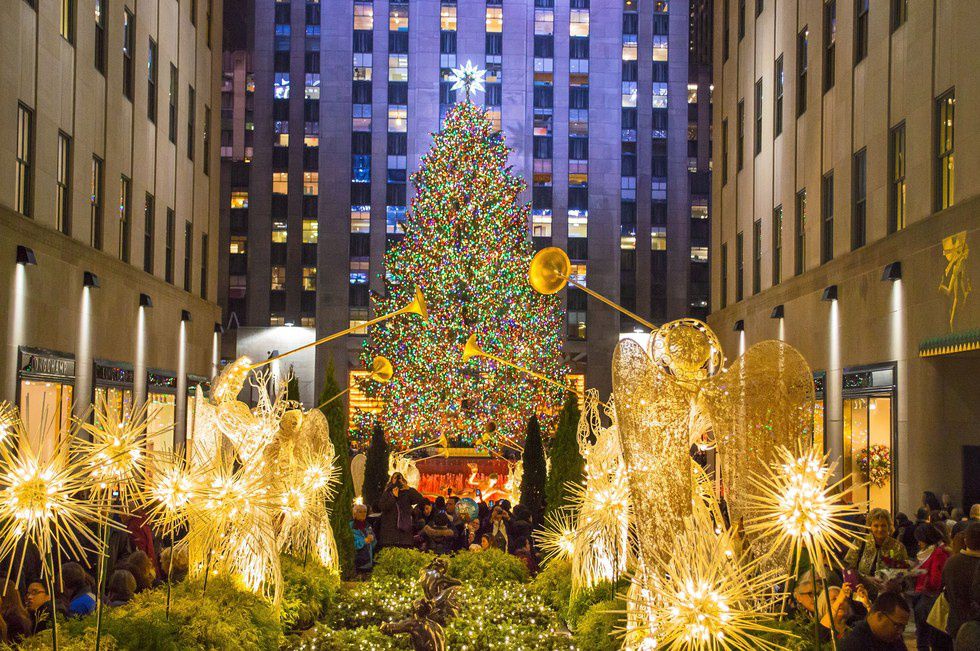 And of course, Christmas wouldn't be Christmas in New York without a visit to the Rockefeller Christmas Tree. Hundreds of thousands of people come every year to take a look at this ninety-foot monster of a tree. You can even ice skate right under the tree for an added Christmas experience. And just across the street, literally with the tree still in sight, you can take a look at Saks' light show that runs every few minutes! Grabbing a hot chocolate and taking a stroll through these streets sounds like a perfect Christmas day. And speaking of hot chocolate...
4. Hot Chocolate Tastings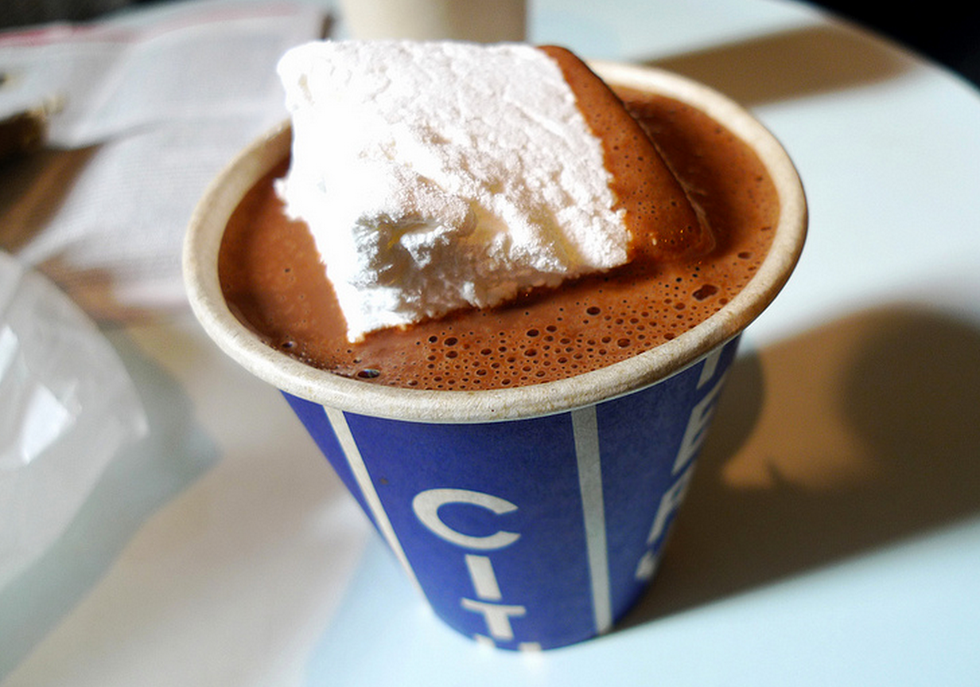 New York has
so
many places with ridiculously amazing hot chocolate, you could literally spend an entire day just going through different spots and tasting them all. City Bakery's decadent hot chocolate with their homemade marshmallow is one of my top favorites (I swear, it's like drinking a melted chocolate bar), right up there with the pop up stand at Union Square's holiday market. Still, from Max Brenner's variety of flavors to Serendipity 3's less traditional but no less delicious Frozen Hot Chocolate, you can't go wrong with any choice for chocolate in this city. The weather certainly calls for it, so why not?
5. Holiday Pop-Up Markets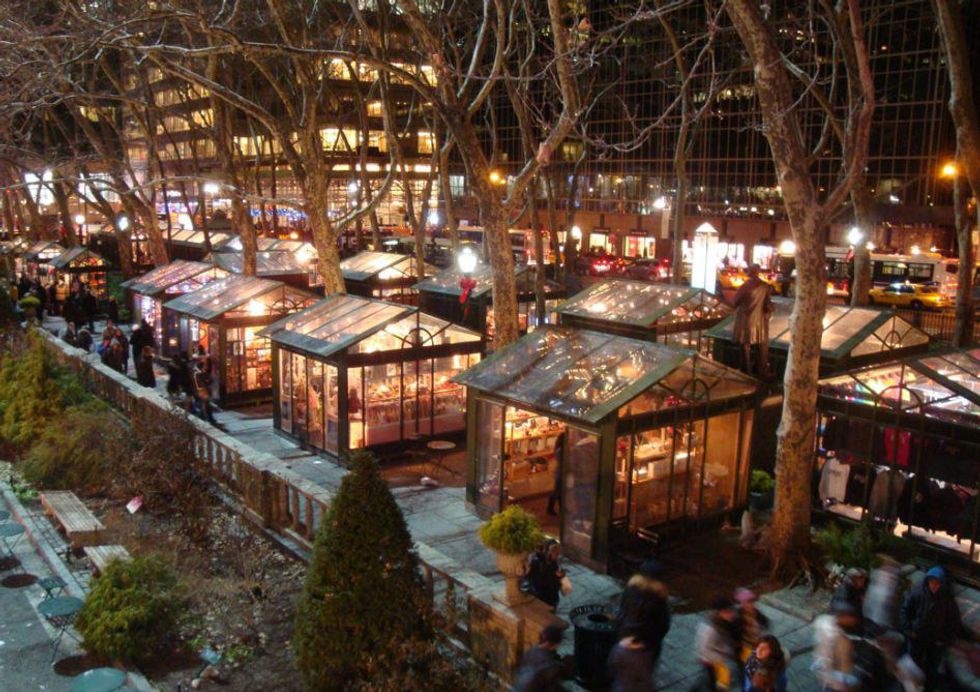 The holiday markets that pop up all over the city (Union Square, Bryant Park and Columbus Circle, to name a few) are probably one of my favorite things about New York during the holidays. From food to clothes, jewelry, and household decorations, you can literally find anything and everything in these markets and get all of your Christmas shopping done in one go! (Trust me, I've done this more than once.)
6. Radio City Christmas Spectacular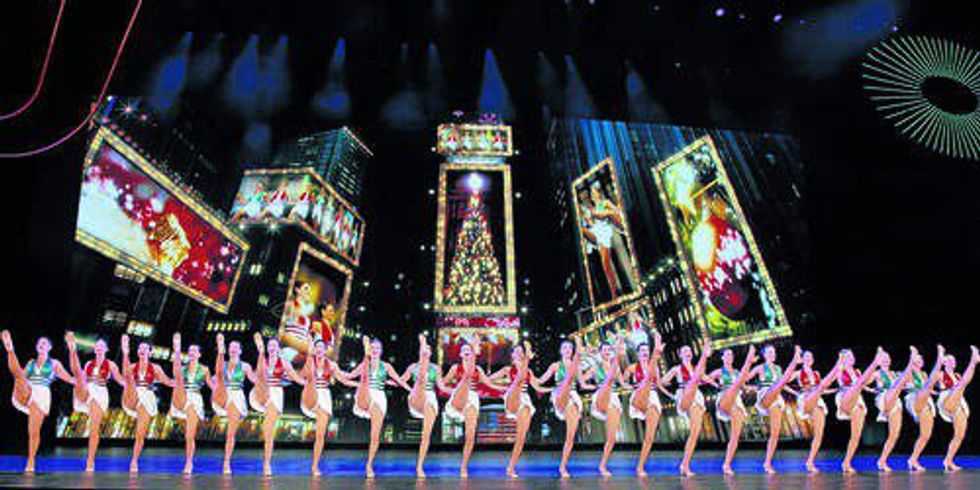 And finally, what says Christmas in New York City more than the Radio City Rockettes? The Radio City Christmas Spectacular is a definite must for anyone spending their holidays in this city. Treat it like a Broadway show! Grab dinner, go get a look at the tree and finish the night with an incredible spectacle you'll remember for many Christmases to come.