With the Hallyu Wave striking the world, it's understandable that there has been much interest in Korean culture - music, language, and the infamous Korean beauty industry. As a young Korean-American woman, I go back to Korea yearly during school vacations. Every year, I notice the barrage of make up and skincare stores at every street. Basically, the equivalent to the epidemic of Starbucks in America are these beauty stores.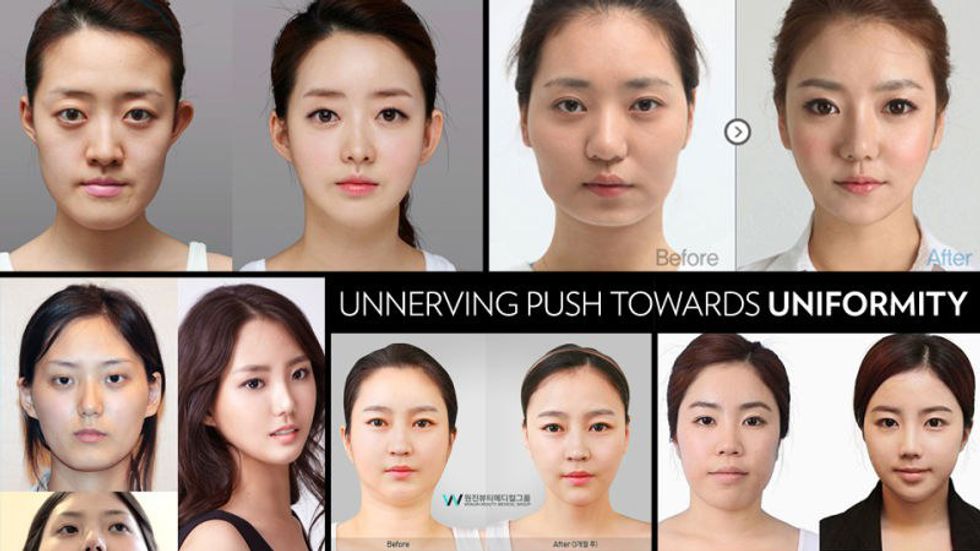 Don't get me wrong - I love Korea. But, I breathe a sigh of relief when it's time to go back.

I am tired of my relatives telling me that I should consider plastic surgery to get larger ssang-kah-peul, double eyelids. My American friends are confused when they hear "double eyelids at first" and stare at their own eyes - this highly regarded Korean standard of beauty is not even noticed by most people in the states.
I am tired of seeing Korean schoolgirls stopping in front of the massive plastic surgery ads that are posted at every corner, every subway. They stare at the before-and-after pictures, saving photos of celebrity A's eyes to show a surgeon during consultation and aspiring to a photo of celebrity B's nose for their next surgery.
I am tired of these unrealistic beauty standards being shoved into the throats of young girls.

As an 18-year-old Korean-American woman, perhaps this is just a cultural difference. I simply can not comprehend why an entire society is so obsessed with an unrealistic appearance that goes to extremes.
Examples: to be attractive you need to...
1. Have a round forehead instead of a flat one.

2. Have double eyelids but not sunken eyelids - think puffier.

3. Aegyo-ssal! Essentially, a protruding eyebag.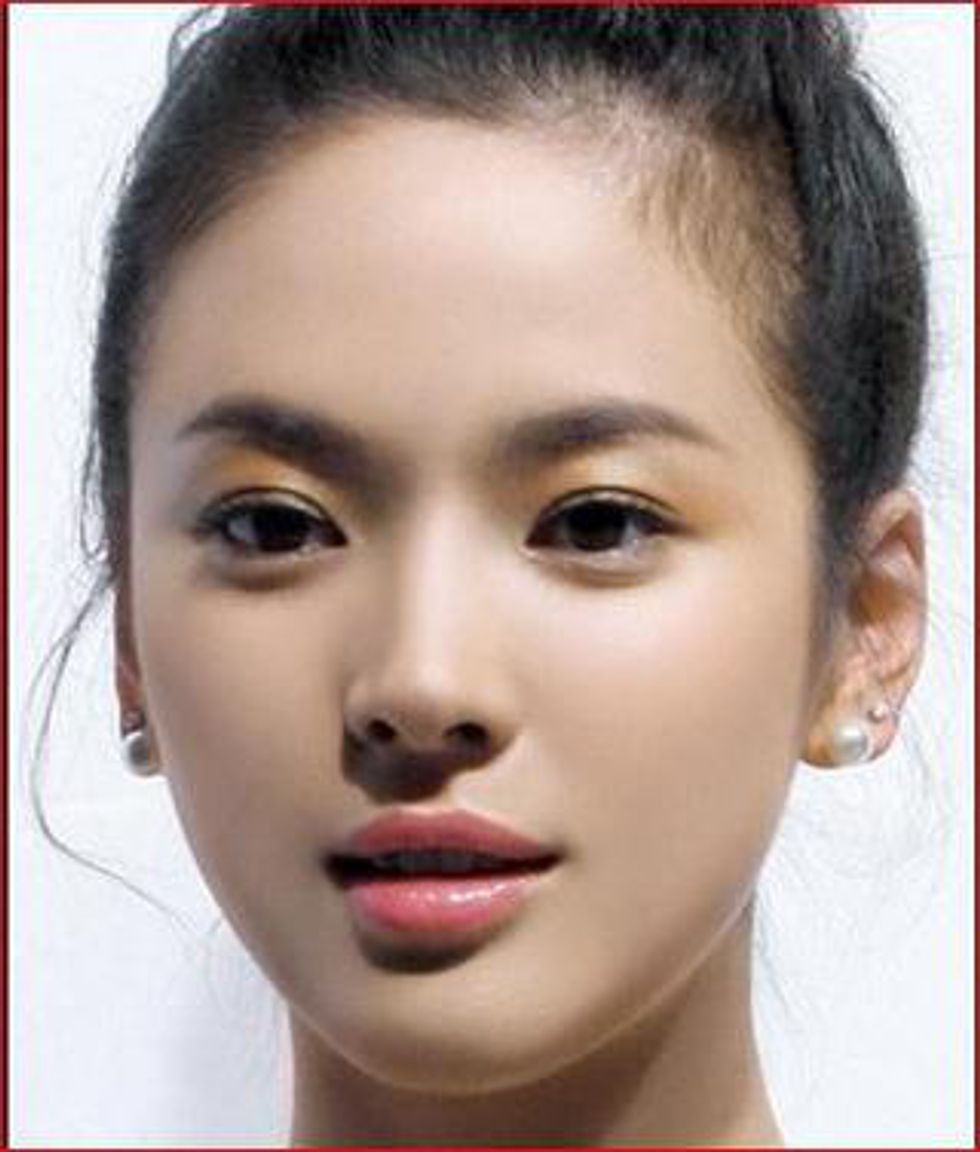 4. A modest, medium-sized nose bridge.

5. "V-line" face (literally, a face that looks like the letter V)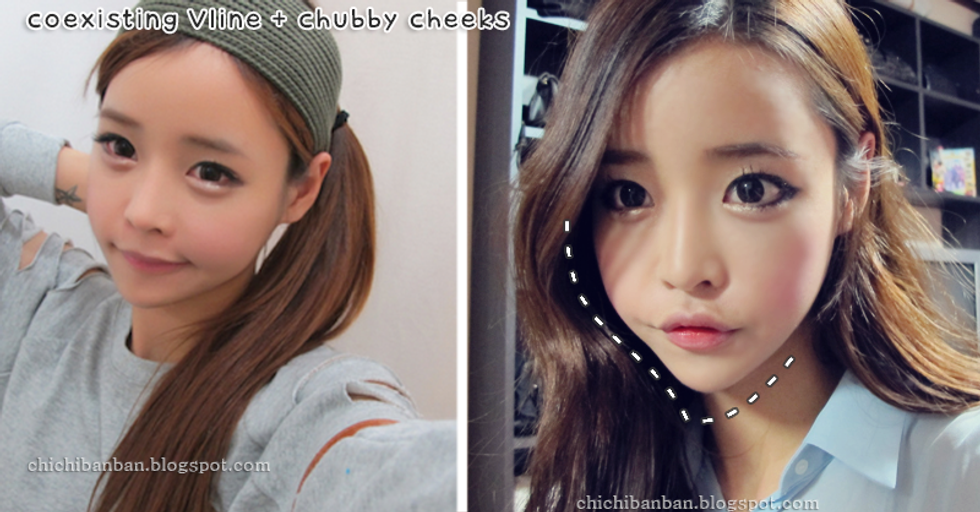 6. Extremely pale, white skin.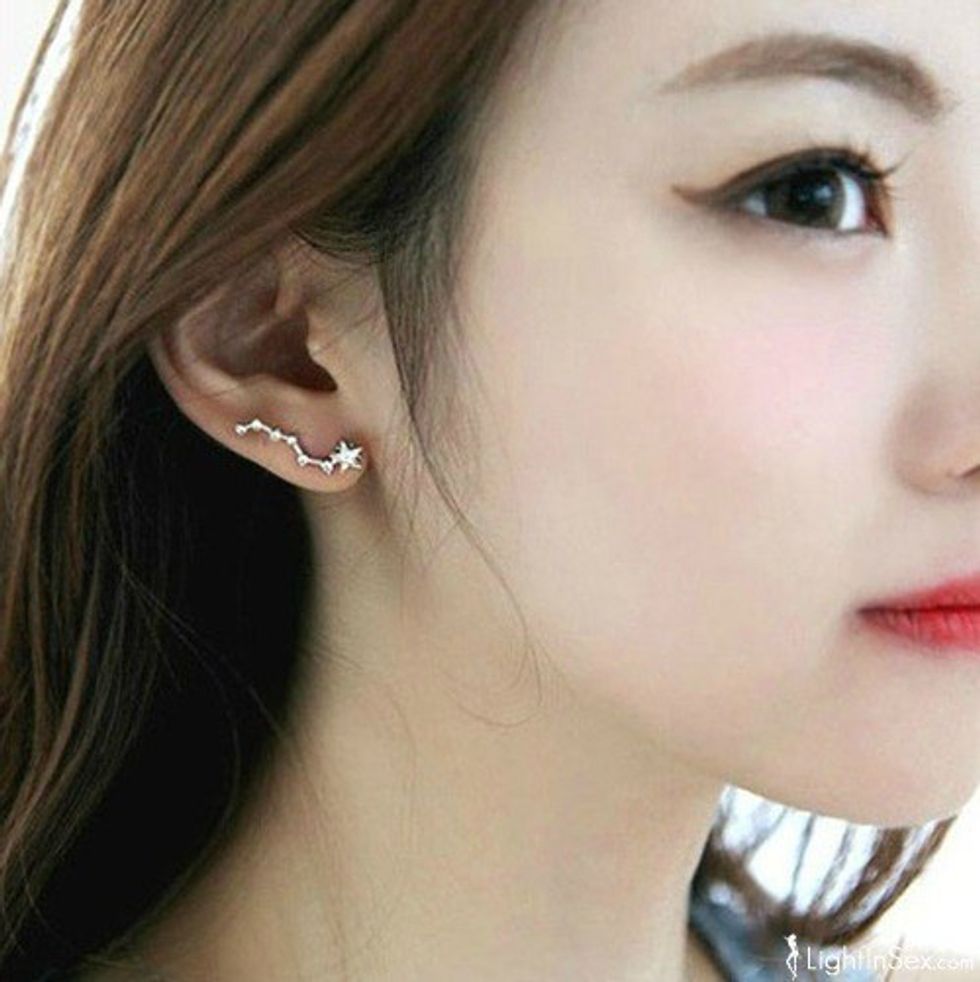 In America, we have a general sense of beauty. A blonde girl with pale skin and green eyes, curly black haired brown eyed tan girl, red headed blue eyed girl - you get the picture. Celebrities and "beautiful" women are all beautiful in - as cliché as it sounds - different ways.
If you were going through some of these examples and checking yourself out in the mirror, it's totally normal. A lot of these specific beauty standards are considered to be very obscure and arbitrary things in the United States.
I am not saying that this is the mentality of all Koreans, nor do these standards represent the entirety of Koreans - but really, these are the mainstream beauty standards of South Korea.
So, do you think that you're considered attractive in South Korea?