It's no secret that the world is falling apart as we know it. There is more violence than ever across the country, and it's impossible to go anywhere without worrying that you will be a victim of an attack. The world is more dangerous than before, but people aren't reacting the way that they used to.
As most people know, the shooting in Las Vegas was the largest mass shooting in United States history. It was a devastating attack that should have never occurred, and after it's occurrence people were distraught. The country was outraged over the attack and saddened by a number of individuals that lost their lives and the families that were affected by their deaths. It was simply a tragedy that weighted on everyone's mind, including mine. That was over a month ago and so much has changed since then.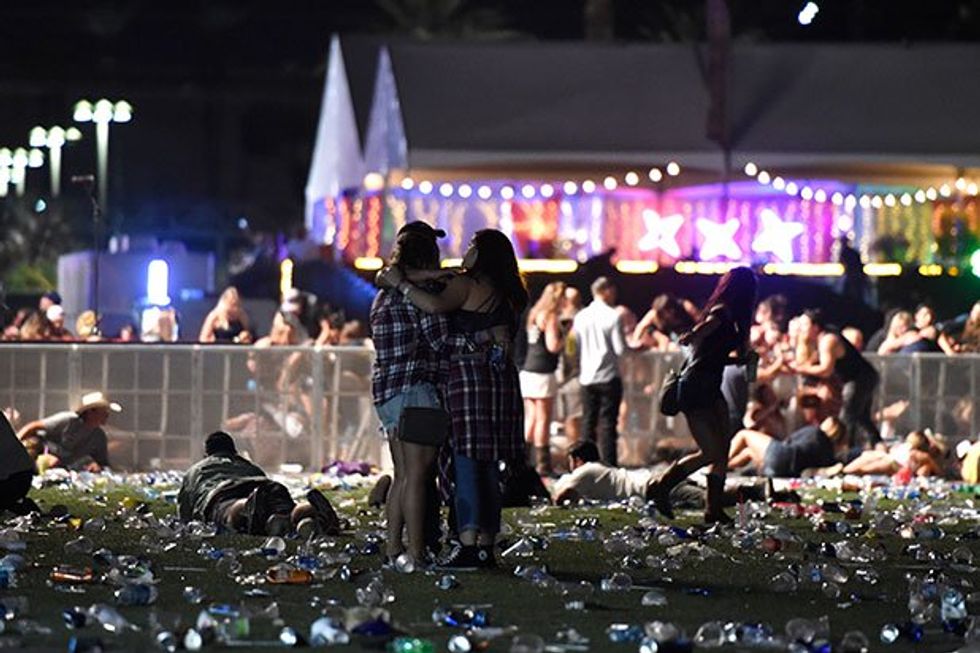 The church shooting in Texas took me by surprise when I woke up and heard the news, but what was even more surprising is that no one on my Facebook feed was talking about it. No one on campus even mentioned that it occurred. In my rhetorical studies class, we discussed the Las Vegas shooting in detail, yet the church shooting was not even touched on. No email was sent out informing students of safe spaces or counselors that could help students cope with the tragedy. It was as if no one cared.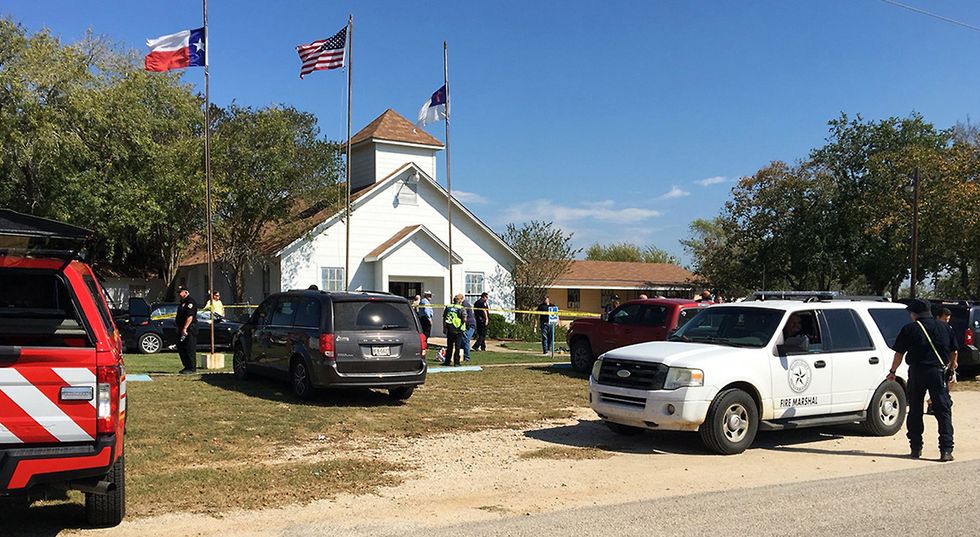 On UNC's campus, a bomb was attached to the historical Davie Poplar tree and exploded on a student causing burns. The streets were covered in police and firefighters, yet an alert was not sent out to notify students on campus until over an hour later. I was walking towards the bus stop when it happened and encountered the suspect as he was being handcuffed. The suspect looked me in the eyes and said "This is a revelation! You are witnessing the Antichrist." Obviously, I was freaked out and called my mom to tell her that I met the Antichrist, but it wasn't until later that I even knew what was going on. I wasn't aware and no one talked about it the following day. I was severely affected, but no one else seemed to be. I'm lucky that this bomb wasn't a shooting because I probably would have been a victim, especially since I walk by Davie Poplar to get to the bus stop.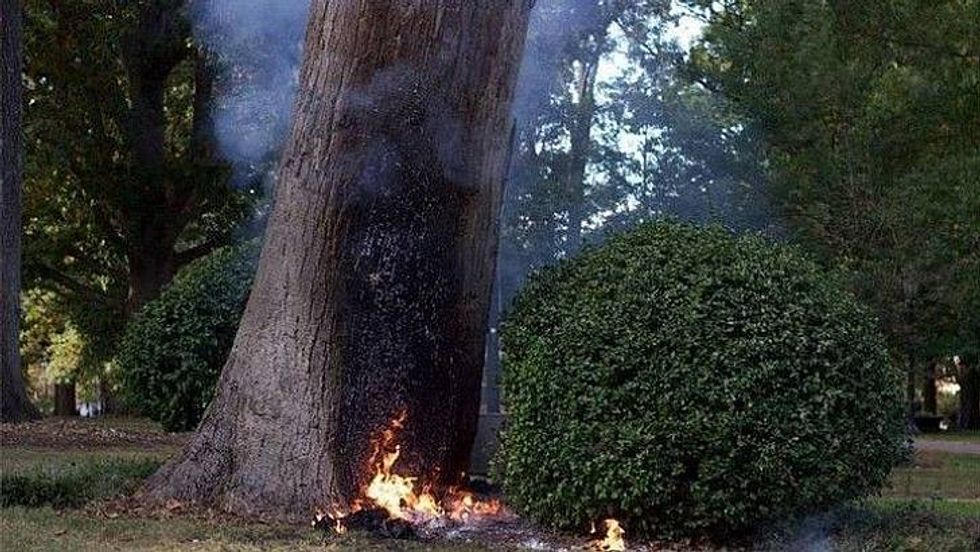 All of these terrible things are occurring in the world, but it's as if people are becoming desensitized to the events that are shaping our society. My belief is that we are exhausted by a number of awful events that are happening that we aren't even sure how to feel, anymore. How are we supposed to react to tragedy when it is happening every day? It seems that there are only two probable solutions: we begin implementing ways to eliminate the amount of tragedy occurring, or we accept the fact that this is what the world has become. All I know is that I am awaiting the nuclear attack that is probably going to happen in the future, and perhaps, I need to save my energy to feel something when it happens (if I am still alive). Maybe others are becoming like me, so used to the despicable actions of people that you almost expect what the world has become. We are simply desensitized to tragedies happening around us because they are becoming less like tragedies and more like everyday actions. This isn't the way the world was supposed to be, and it is only a matter of time before a new largest attack in history is happening every week.
If a bombing takes place in a city but everyone is too emotionally exhausted to feel anything, does anyone cry or pray for what is lost? Are we all just encountering too many emotionally-consuming events to react with shock and sadness like we used to? How many events have to occur in a week for someone to stop tweeting their thoughts and prayers? Why are people giving thoughts and prayers rather than solutions to eliminate tragic accidents from occurring? Thoughts and prayers haven't saved anyone, nor are thoughts and prayers going to prevent other attacks.
Let this be a wake-up call for everyone that we need to take action to prevent these wrongdoings rather than pretend that they aren't happening and that there is no way to stop them.
As a final piece of advice: take care of each other. Hug everyone a little tighter. Say something if you notice something odd. Offer help to people who are mentally ill and don't criticize it. (It is actually very common.) Never go anywhere alone. Be a friend to anyone who needs one. And most important of all, stay aware of your surroundings. These things shouldn't have to be said, but if the world is changing, so should we.