Remember the good old days when your closet consisted of mostly sundresses, ripped jeans and crop tops? Those were the days that you could away with owning just one pair of dress pants and one blouse, just for special occasions and interviews. However, as you enter the workforce, it's important to build a stylish, professional wardrobe.
As I'm sure you know, it can be hard to do that on a budget! I'm here to share some of my favorite places to find smart clothes at smart prices.
1. Old Navy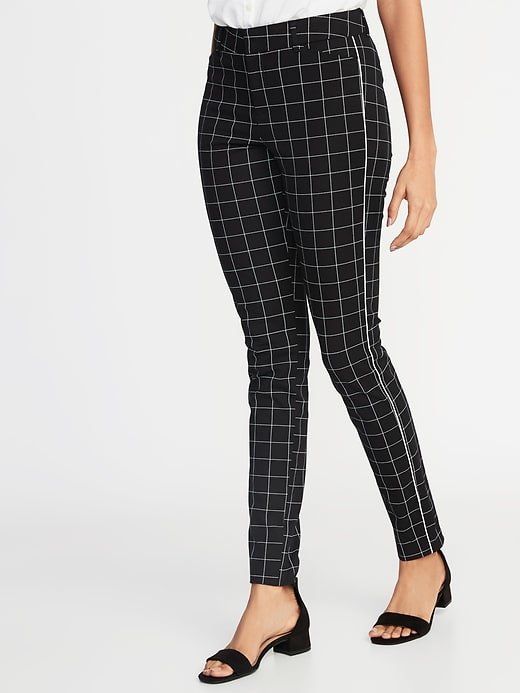 Mid-Rise Pixie Full-Length Pants for Women | Old Navy
Shop for this item at oldnavy.gap.com
Old Navy is my favorite place to get pants for work. Their Pixie Pants are truly the best. These pants are skinny, without being skin-tight, and they come in a bunch of fun, yet professional, patterns! Old Navy also has tons of blouses for any style, body type, and climate. The best part is Old Navy constantly has sales and they offer a pick-up in store option to help shoppers save on shipping and avoid returns.
2. ASOS
ASOS is an online British retailer. I LOVE this website. I've gotten everything from bikinis to my wedding veil from this website. It's also a great place to find professional clothes for work! ASOS offers free shipping and returns, and your orders will come rather quickly for coming from another continent. They sell their own brand as well as various American and British brands. You will find many petite, tall, maternity and plus size options on this website.
3. Marshalls/TJ Maxx/Ross
Sure, Marshalls, TJ Maxx, and Ross aren't known for their online stores, even though many busy women shop on the internet. In fact, Ross and Marshalls don't even give customers the option to shop online. However, the best part of these stores is the chance to hunt for awesome deals! I'm talking Michael Kors and Lilly Pulitzer blouses for $15 and under. Expect to find great deals on designer dresses, tops, pants, blouses, shoes and accessories at any of these retailers.
4. Express Factory Outlet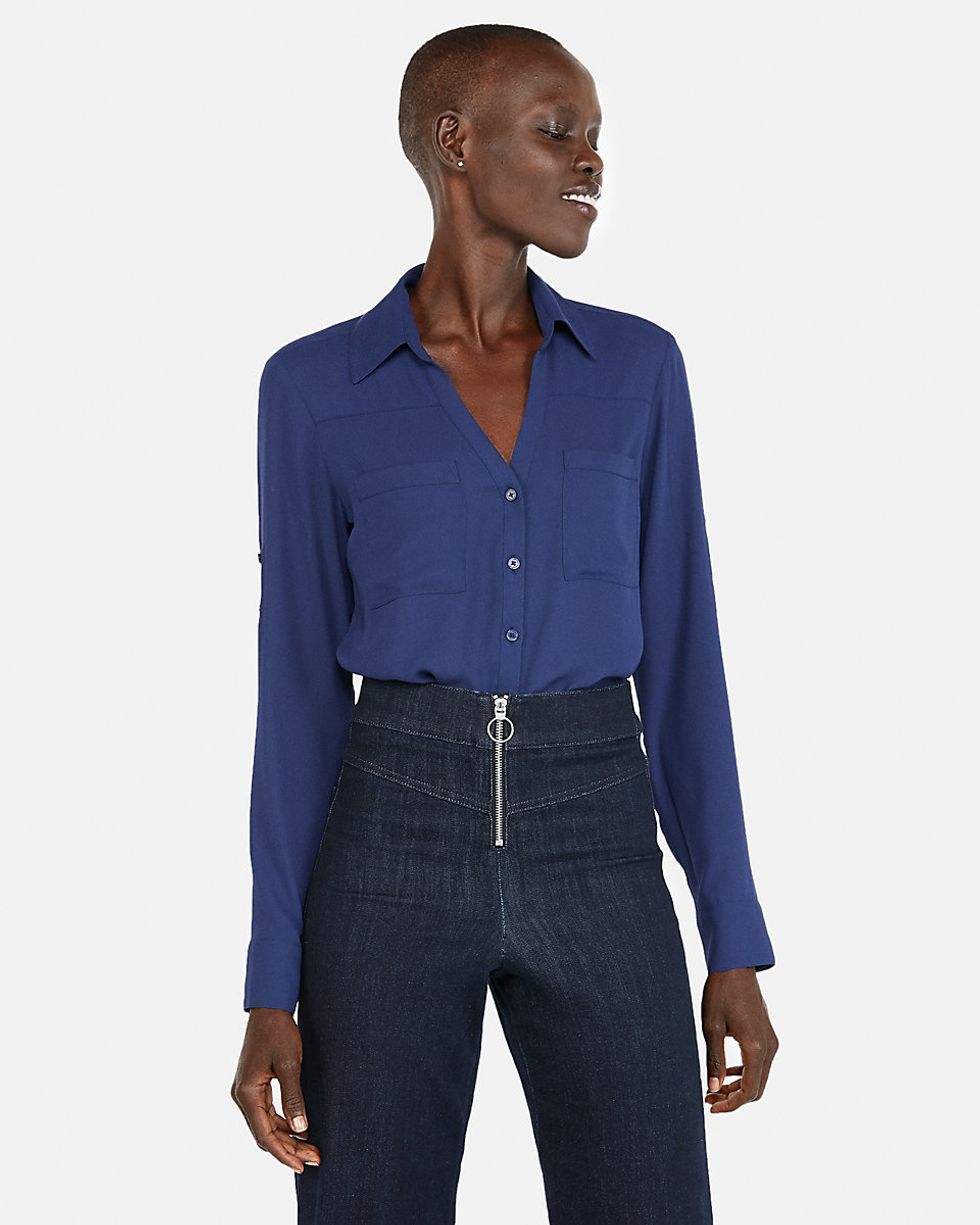 Shop for this item at express.com
Express is not what I would consider to be a cheap place to shop. However, you'll find great deals at any Express Factory Outlet. Good news- there's 198 Express Factory Outlet locations across the United States! This is another retailer that you'll have to visit in person, but I guarantee it'll be worth it. They usually have a large clearance section that's at least an additional 40% off the lowest ticketed price (but I've seen it go up to 60% off). Their Portofino Shirt, pictured above, is an essential top for any professional woman's wardrobe.
5. Target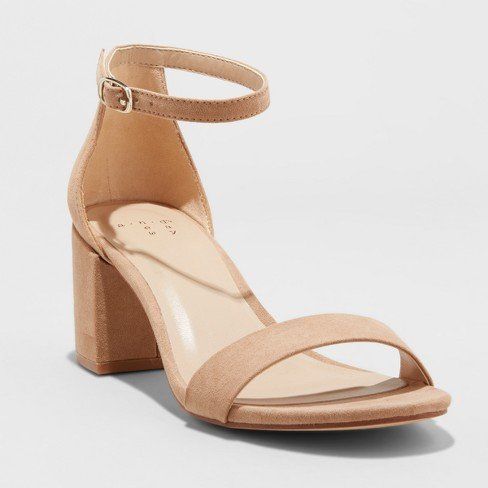 Women's Michaela Mid Block Heel Pump Sandals - A New Day™
Shop for this item at target.com
Target has really expanded its clothing options in the past years and they have tons of options for professional wear. My favorite Target clothing brand is called A New Day. They have everything from dress pants to blouses to pantyhose to jewelry to shoes. I'm a sucker for this brand's shoes. I actually own the shoes pictured above in two different colors, taupe (pictured) and periwinkle. I wore the periwinkle ones on my wedding day- they were so comfortable! I wear my taupe ones to work, dinner or the club. The best clothing is multipurpose.
From Your Site Articles
Related Articles Around the Web