The WNBA Finals ended on Sept. 9 as the Seattle Storm swept the Washington Mystics in three games. However, an underlying theme to the entire season was the huge wage gap between the WNBA and the NBA (For anyone wondering, the average WNBA Salary $72,000 and the average NBA salary is $7.4 million). As well, both sports have grown in prominence this past year with the WNBA posting its highest attendance numbers since 2011 (7,716 per game on average), and the NBA posted their highest attendance numbers ever this past year (17,987 per game on average). It's clear that both leagues are experiencing a boom in prominence, however the question is... why is the salary gap so large?
Well, the first and probably biggest answer to this question is money made. From ticket prices alone, there's a huge discrepancy. This past season the total attendance for the WNBA was 1,574,078 with the average ticket cost in the WNBA of $16.88 a ticket leads to a league wide income of almost $26.6 million. Meanwhile, last season's total attendance was over 22 million people with an average ticket price of $89, which accounts for a league wide income of over $1.95 billion. That income difference is absolutely astounding, and none of this takes into account the income made from merchandise sales (for reference NBA merchandise income is much higher than the WNBA).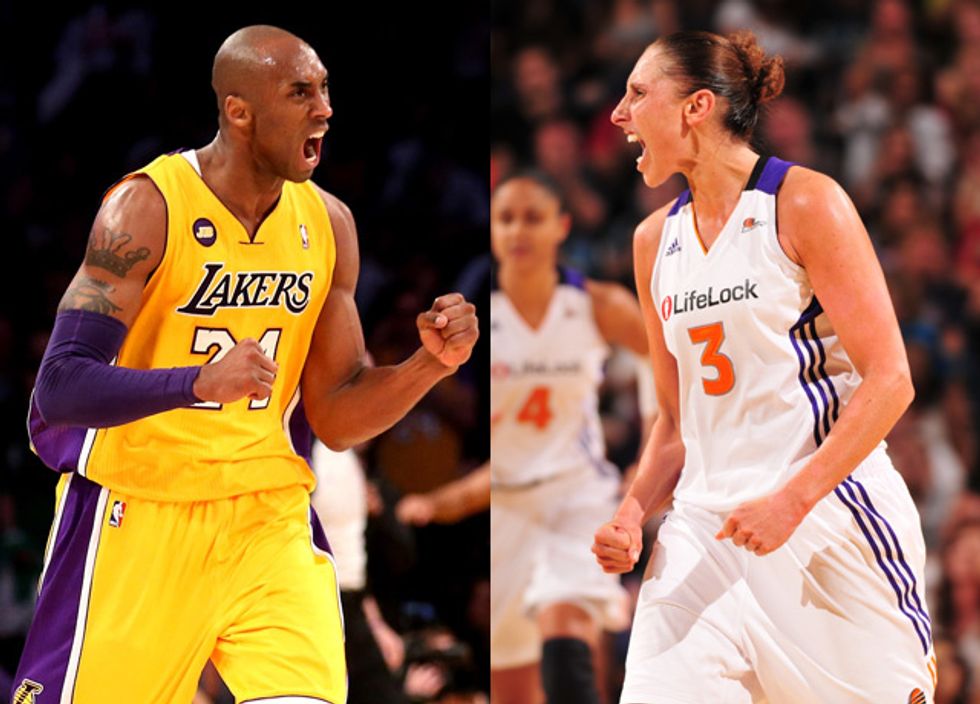 NBA Legend Kobe Bryant and WNBA Legend Diana Taurasi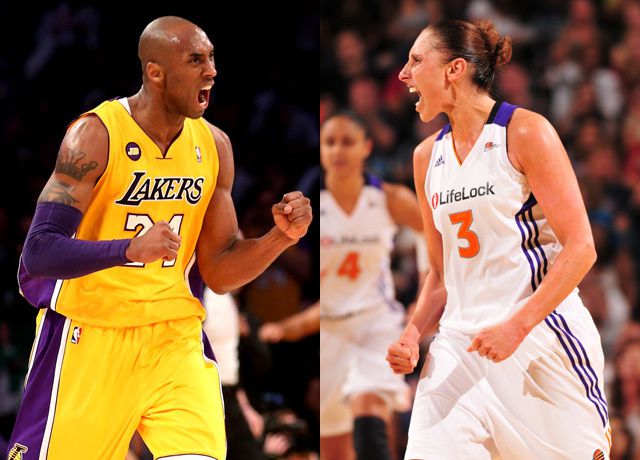 To be blunt, WNBA players are underpaid. In 2017, Forbes published an article stating some of the key issues in why the women are underpaid. One alarming issue is that the NBA pays it's players 50% of the league's yearly revenue, on the other hand the WNBA pays their players less than 25% of the yearly revenue. Further, Forbes did the work to find out how much WNBA players are underpaid if they were on the same percentage as NBA players. Nneka Ogwumike, one of the highest paid WNBA players, earned $95,000. Based on Forbes' calculations, the 2016 WNBA MVP is underpaid by $881,787. However, to say that a WNBA player is underpaid is a complete understatement, as the max salary a WNBA player can earn is $110,000, meanwhile an NBA referee has a entry level salary of $150,000. This means that a rookie NBA referee makes more than the best WNBA player. Why is it that a professional athlete, who is at the highest level of her sport, makes less than a referee who officiates the EXACT SAME SPORT but for men?
This is a complete and utter slap in the face to the athletes of the Women's National Basketball Association. However the chances of this being rectified anytime soon seems very slim. The only real answer is for basketball fans to give equal amounts of support to the women's game as they do to the men's.