Dressing for winter, in my opinion, is much easier than dressing for summer, and that is for one reason only: layers! With multiple layers, whether you get warm indoors or freezing cold outside, you are always prepared for the weather. Here is the college girl's guide to dressing for winter.
1. Pink by Victoria's Secret yoga pants.
I've been wearing these yoga pants for six years, and I don't think I'll ever wear anything else. I'm personally not a huge jeans fan, and I only wear sweatpants on my off-days, so yoga pants are the perfect in between: comfortable, without looking as dressed down as your favorite pair of sweatpants. You can even dress up yoga pants with a nice blouse and knee high socks and boots!
I personally love the flat waistband yoga pants that holds in my fat roll. I also love the skinny style because the closed-in bottoms make them wearable with everything from boots to sneakers to moccasins, without dragging the ends of your pants in the wet snow and slush. But, they also come in boot-cut, foldover waistband, and many other styles, all of which are slimming! Anyone who knows me will confirm: I LIVE in these. I own more pairs than the years I've been alive. As someone who lives for comfort, trust me, they're worth the investment. $39.95 on the Victoria's Secret website.
2. Aerie bralettes.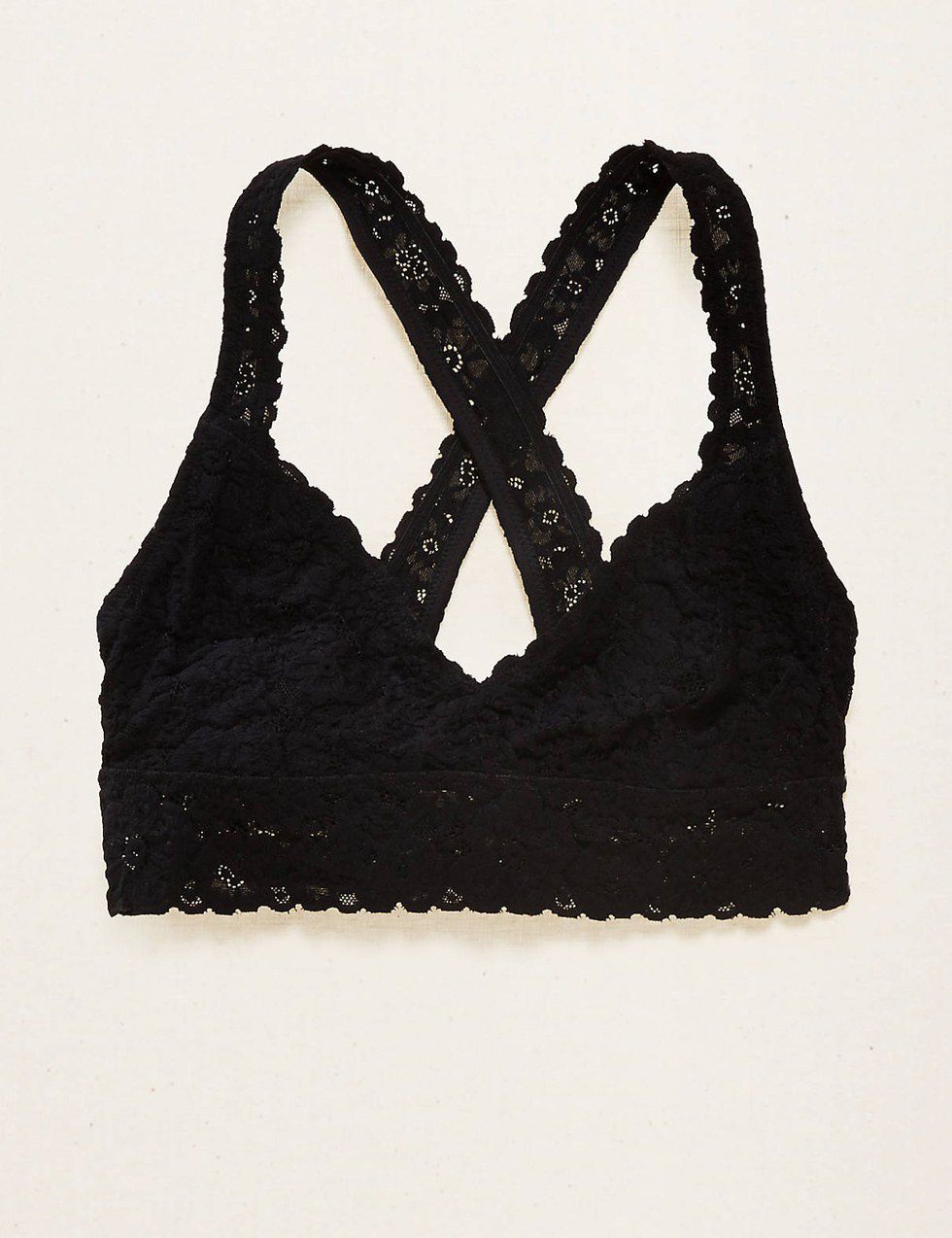 Bralettes from Aerie by American Eagle have been my saving grace. As someone who does not wear "real" bras, bralettes are the perfect substitute. They're soft, comfortable, and sexy. Bralettes have become all the rage, but I'll let you in on a little secret: Aerie did it first! Aerie bralettes come in so many different colors and countless styles, including cross-back, racer-back, high-neck, plunge- you name it. $15 on the Aerie website.
3. Oversized sweaters.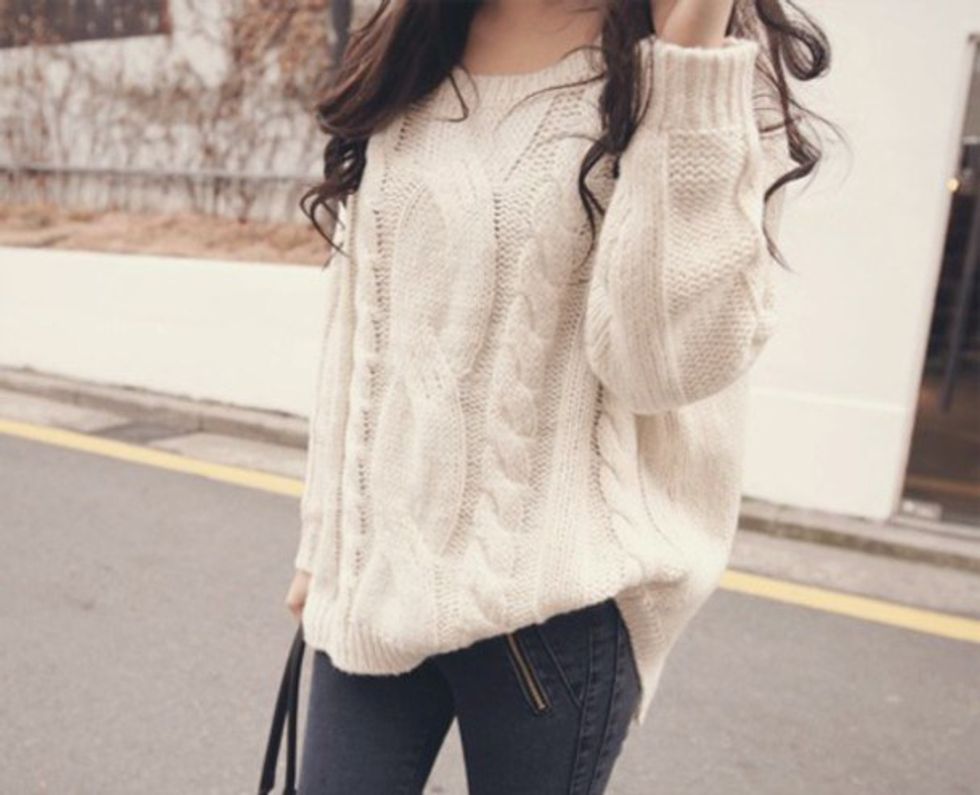 With colder weather approaching, you can never go wrong with a comfy, cozy, oversized sweater to keep you warm. Pair it with jeans, leggings, or Victoria's Secret yoga pants (wink wink) and boots to stay comfy, cozy! I've found my favorite sweaters at Kohl's, Bob's, and Aerie. And remember, you can never have too many sweaters!
4. Skater skirts.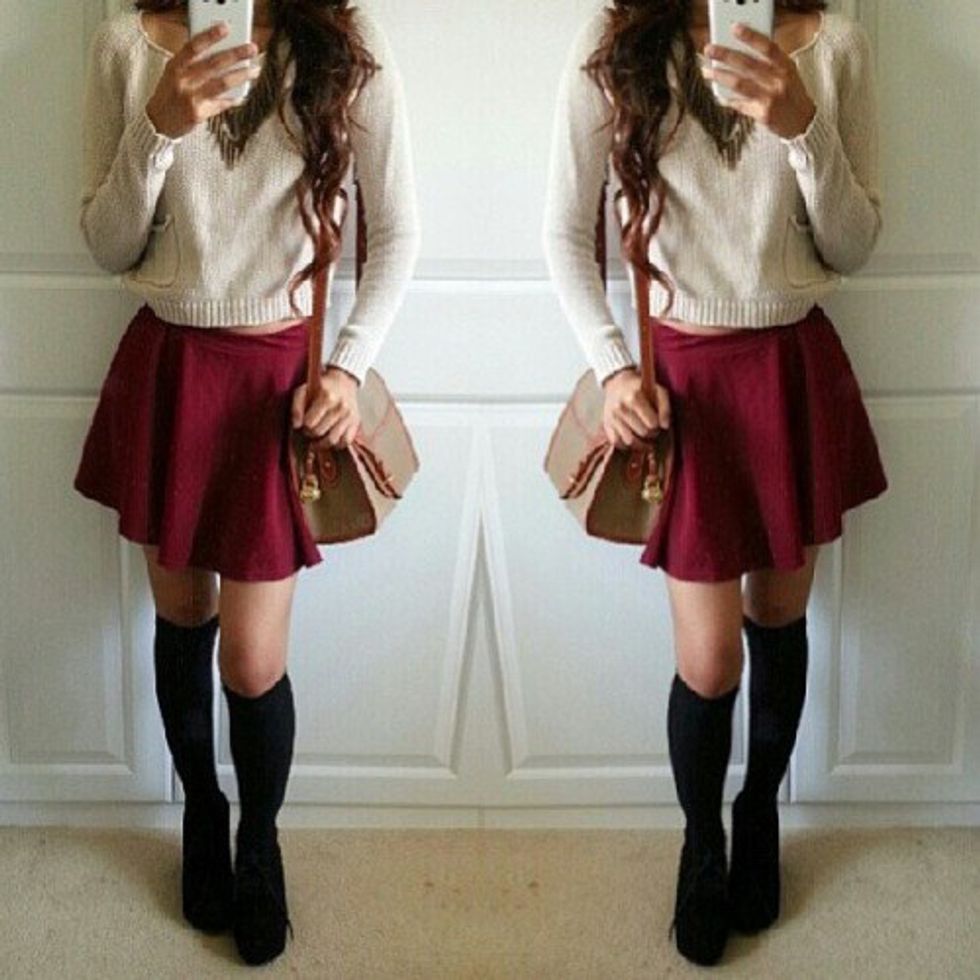 Just because it's cold outside, doesn't mean you can't get away with the occasional high waist-ed skirt on special occasions, whether it be an interview, date, or holiday party. Pair with tights and a warm sweater to beat the cold! Get it in classic black, or a pop of color like maroon for the holidays. $20 on the Charlotte Russe website.
5. Over-the-knee socks.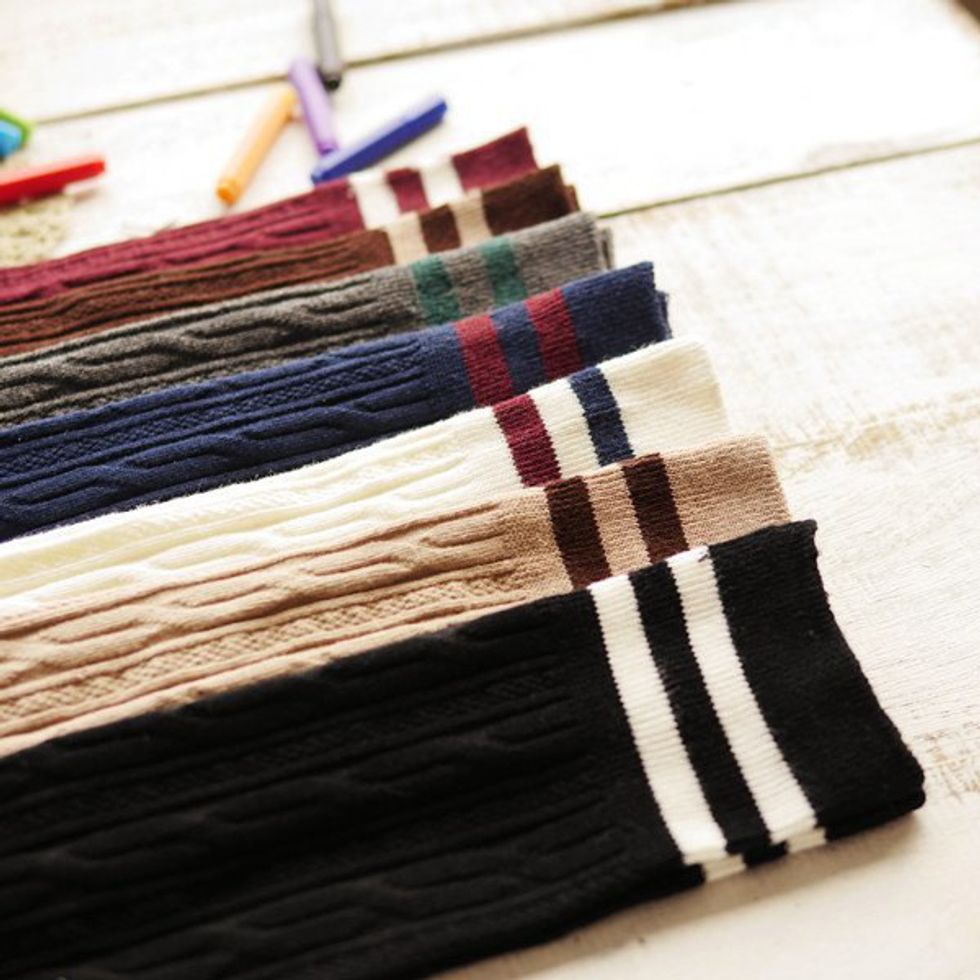 Colorful, textured, over-the-knee socks are great to pair with skirts! They look super cute with flats or boots. They add a sexy pop of color to your winter wear. $7 at Target.
6. Pom pom beanies.
If you don't own one of these bad boys, you are missing out. They keep your head super warm, and look so cute. A must-have for any college girl's closet. $20 at Macy's.
7. Moccasins.

I am an unapologetic moccasin fanatic. They're warm and comfortable, cute, and they match everything. I wear them everywhere. $10 at Kohl's.
8. Flannels!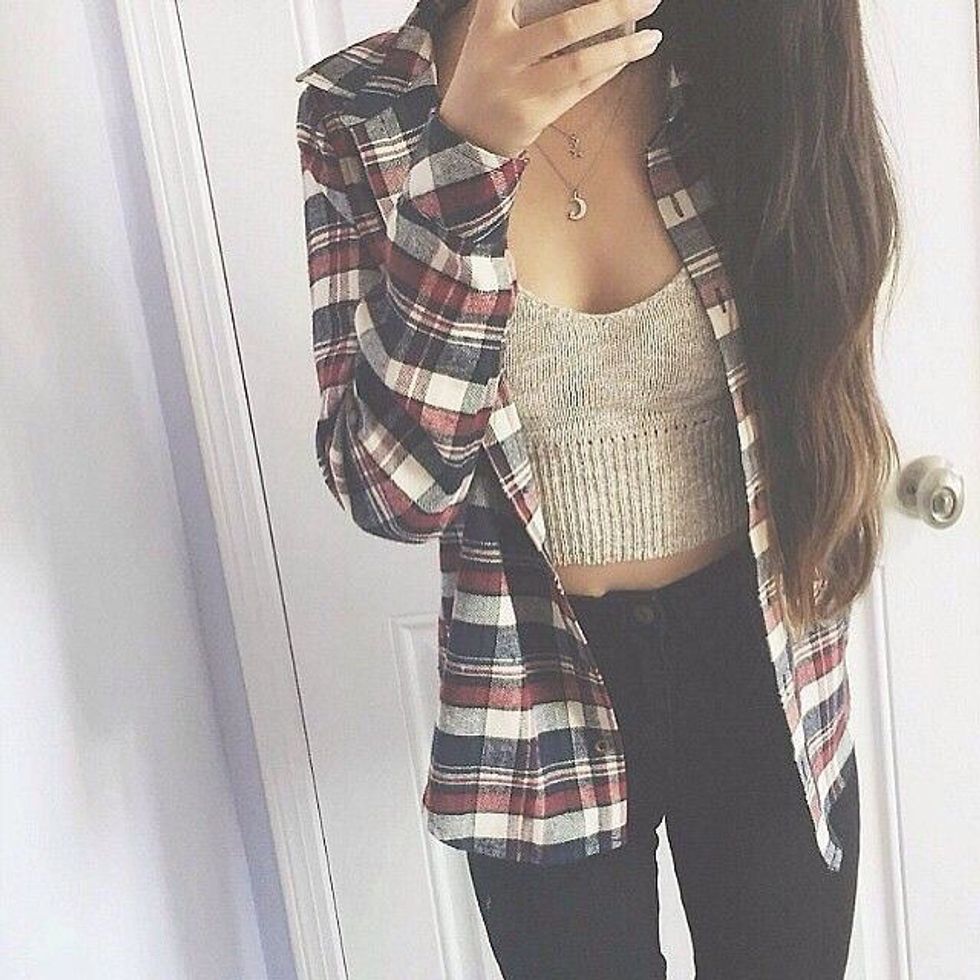 Here's my personal favorite. There's nothing like throwing on a cute plaid flannel to complete an outfit. Find them at Forever 21 and similar stores.
9. Fingerless gloves.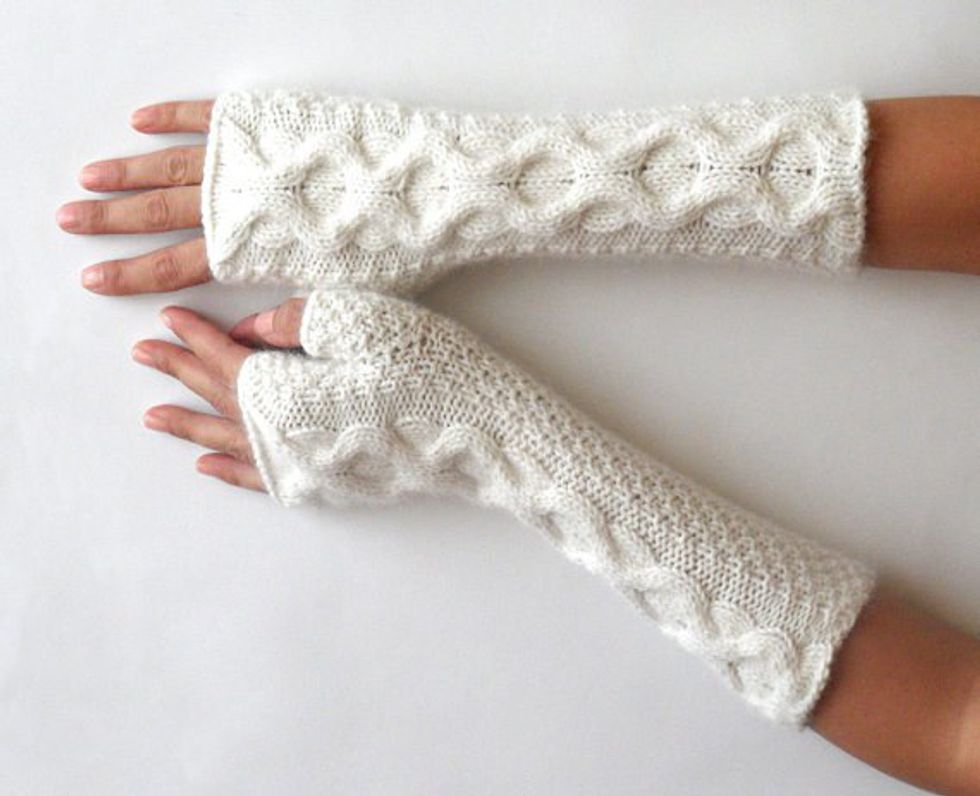 Yes, I know, fingerless gloves seem pointless. But with their arm-warming feature, these gloves are great for things like texting and driving- BUT NOT AT THE SAME TIME. $10 on the Dahlia Jewels website.
10. Blanket scarves.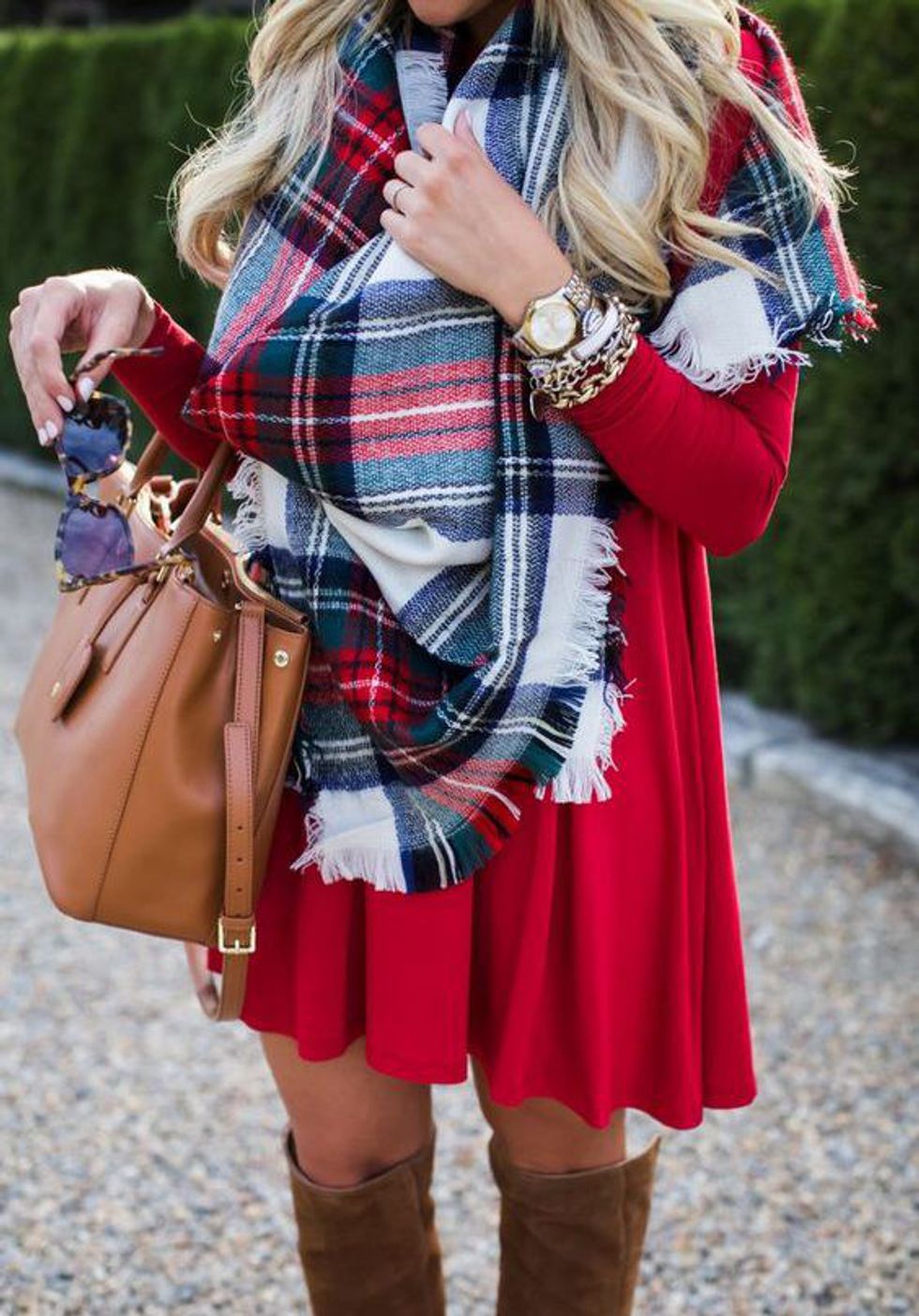 No fall/winter outfit is complete without a fashionable scarf, that not only keeps your neck, shoulders, and even face warm in the whipping wind, it looks super cute! I'm personally a fan of plaid, with colors such as white, black, red, and blue. I've gotten some of my favorite scarves from Kohl's and Marshalls.